Bloodsuckers have been a part of the silver screen since ages now. All of these vampire characters were developed on some common ground but also exhibited uniqueness of their own. Vampire movies were a great trend back in the day when such movies just kept coming one after the other. But slowly, they reached saturation and slowed down a little. The only vampire movies we see now are the ones with shiny skins and good intentions. God knows what happened to classic horror. No one takes vampires seriously anymore, just how zombies cannot be taken seriously after 'Warm Bodies'.
But Vampires are not really dead yet. I mean, of course, they don't really exist at all but I'm not talking about them being dead in real life. I'm talking about them still being out there on the silver screen. You can read that again if you want, but I'm telling you there's still hope because there are some really amazing TV series out there that still have a Vampire Renaissance going on. And the best part is that a lot of these TV shows can be found on Netflix. Below you will find a list of some of the best vampire shows out there on Netflix and they may not exactly be like the classic vampires but they're still better than shiny little snowflakes. Here's the list of really good vampire shows on Netflix that are available to stream right now.
11. Legacies (2018 -)
Starring Danielle Rose Russell, Aria Shahghasemi, Kaylee Bryant, and Jenny Boyd, 'Legacies' is a supernatural fantasy drama television series created by Julie Plec. The show focuses on Mystic Falls' Salvatore School for the Young and Gifted offers the young werewolves, witches, and vampires a chance to suppress their villainous impulses and become a better version of themselves. Aware their enemies can strike any day, these mythical creatures rely merely on stories and ancient folklore to learn one-on-one combat so that they have a fighting chance once they face their adversaries.
10. V Wars (2019)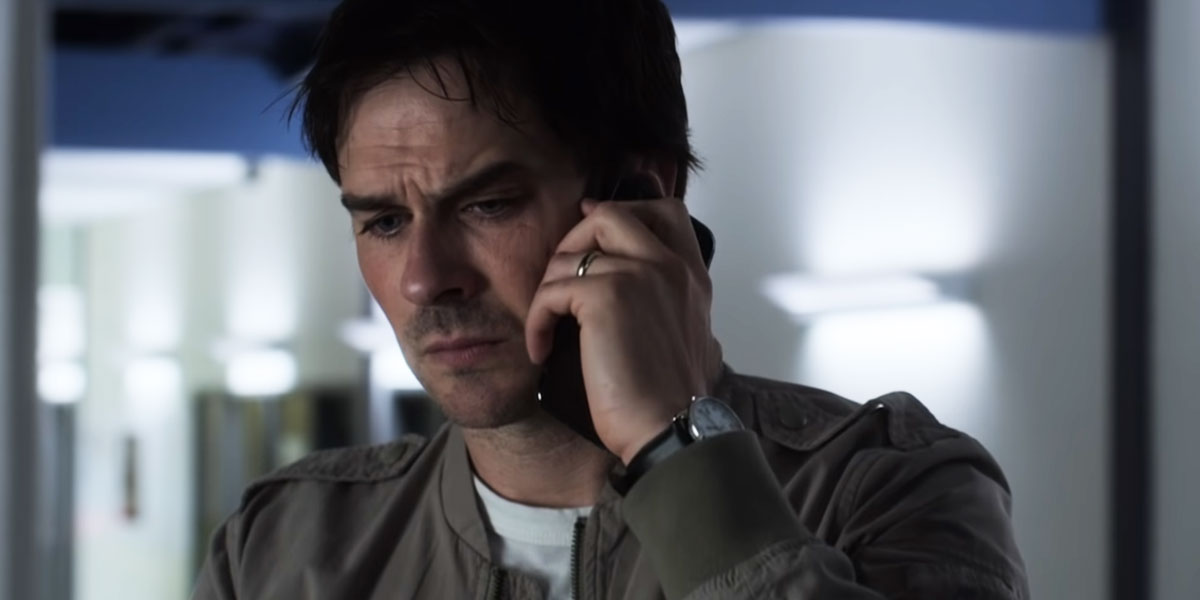 Inspired by Jonathan Maberry's comic book and anthology series of the same name, 'V Wars' is a science fiction horror streaming television series that stars Ian Somerhalder, Adrian Holmes, and Laura Vandervoort. The show is created by William Laurin and Glenn Davis and revolves around a vampire outbreak that threatens to pit humanity against the undead in an all-out war. The drastic events are triggered by an ancient biological infectious agent that is released from ice by climate change and is now turning people into vampires. As situations worsen with each passing day, Dr. Luther Swann joins hands with his friends Michael Fayne to stop conflict from escalating further.
9. Sirius the Jaeger (2018)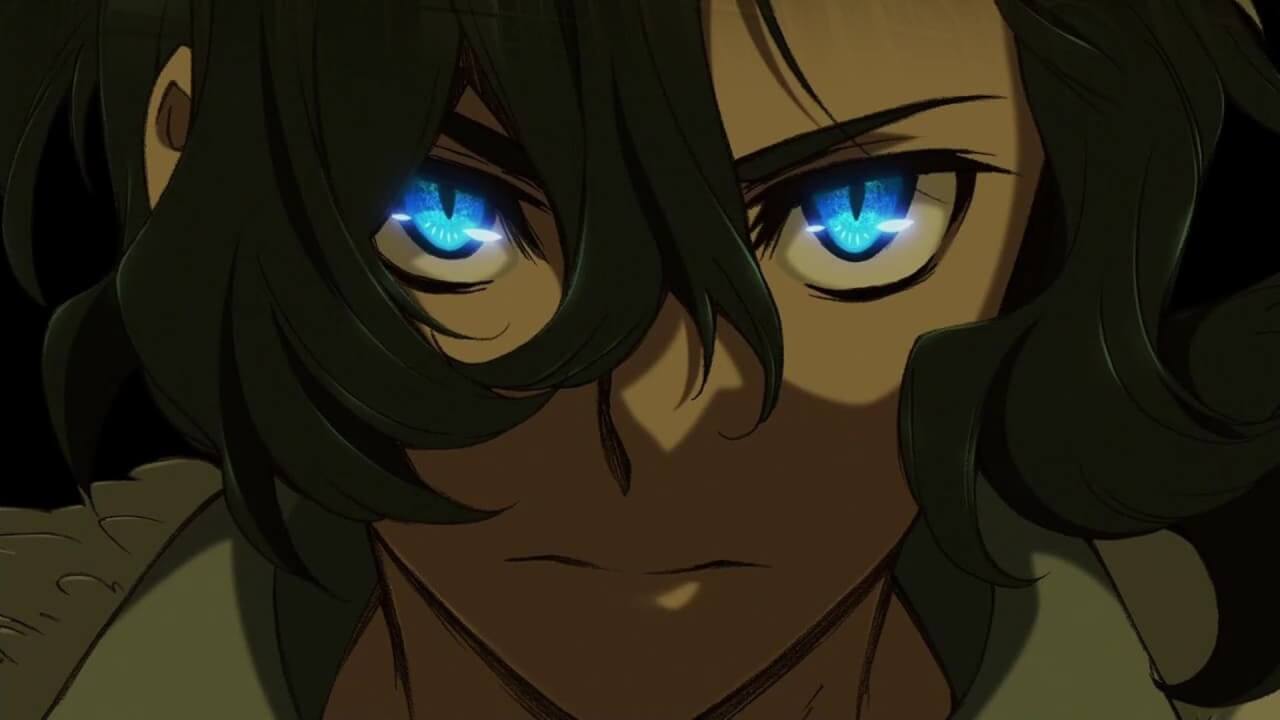 Produced by P.A.Works, 'Sirius the Jaeger' is a supernatural thriller anime written by Keigo Koyanagi. It follows Yuliy "Yuriychka" Jirov, a young werewolf who lost his home and loved ones to blood-thirsty vampires, so he now naturally desires to hunt them down and take revenge. When the undead run to Japan from China in the 1930s, Yuliy joins vampires hunters known as Yaegers. Once they reach the East Asian country, the stage is set for an all-out confrontation between the two groups, with the lives of countless innocent people on the line.
8. Hotel Transylvania: The Series (2017 – 2020)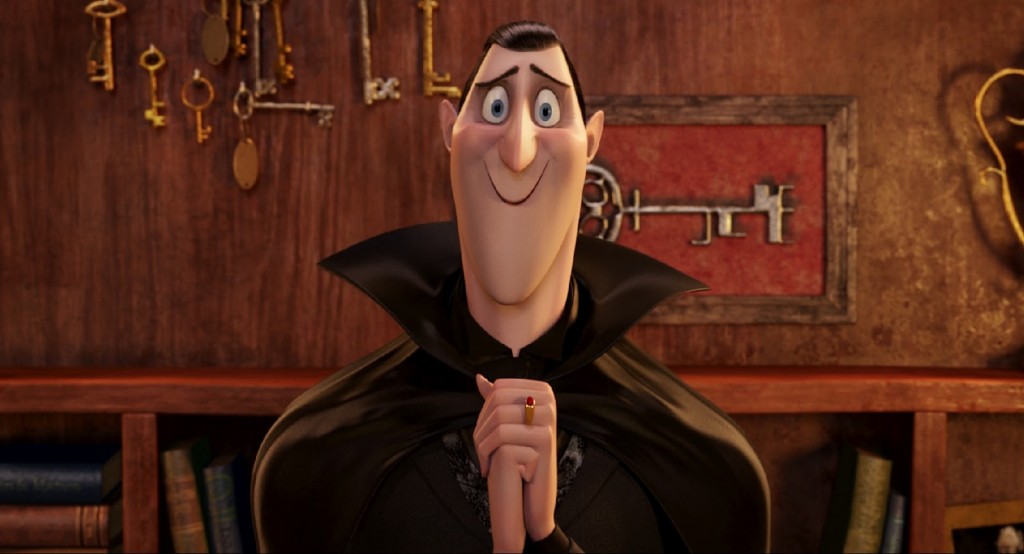 A prequel to the 2012 film of the same name, 'Hotel Transylvania: The Series' is an animated comedy television show developed by Mark Steinberg. The story follows Mavis, who has become the official in charge of the hotel in his father's absence who is busy attending the Vampire Council. Now, with the assistance of her friends Hank N Stein, Pedro, and Wendy Blob, Mavis desire to prove herself to her father. Unfortunately, all her wild plans are hit by an unexpected hurdle upon the arrival of Aunt Lydia, who won't let Mavis do as she pleases.
7. Van Helsing (2016)
We've all heard of Abraham Van Helsing, the scientist, and Dracula hunter from the classic Dracula novels. The show revolves around his daughter who goes by the name Vanessa Helsing who is resurrected back to Earth only to find that Vampires now rule the entire world and she may be our last hope to restore peace in a world where bloodthirsty monsters lurk in the shadows. If you enjoy watching post-apocalyptic worlds, then you'll absolutely love this one. Just make sure you don't judge this one from the first few episodes, it gets much better with time. The show has been running well since 2016 and hopefully will have something even better to offer ahead.
6. Hemlock Grove (2013)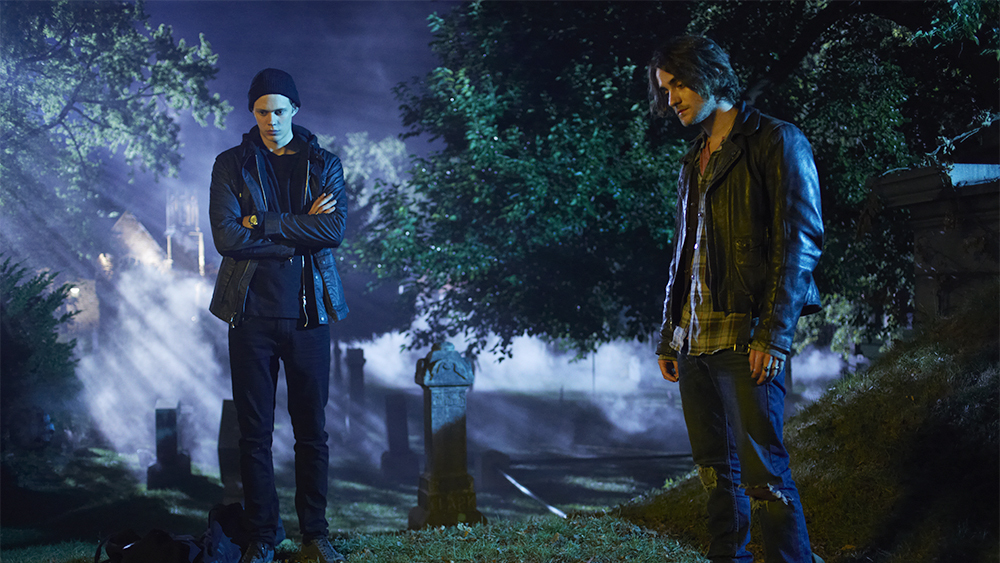 This show just goes on getting creepier with each episode and if that's your thing, then start watching it today. It revolves around a small town called 'Hemlock Grove' that's full of dirty secrets and lies. But an incident changes everything and it starts revealing a darker secret that the town was hiding all this while. Evils that were hidden in plain sight now reveal themselves as they come out of closed curtains, opening everyone's eyes to the lie they were living in till now. This show can get horrifyingly graphic and gory at times but for some weird reason, that itself is very addictive about this show. If you can handle some bloodshed, then definitely give this one a try. It's a great show once you start to get a hang of its weirdness.
Read More: Best Feel Good Shows on Netflix
5. Castlevania (2017)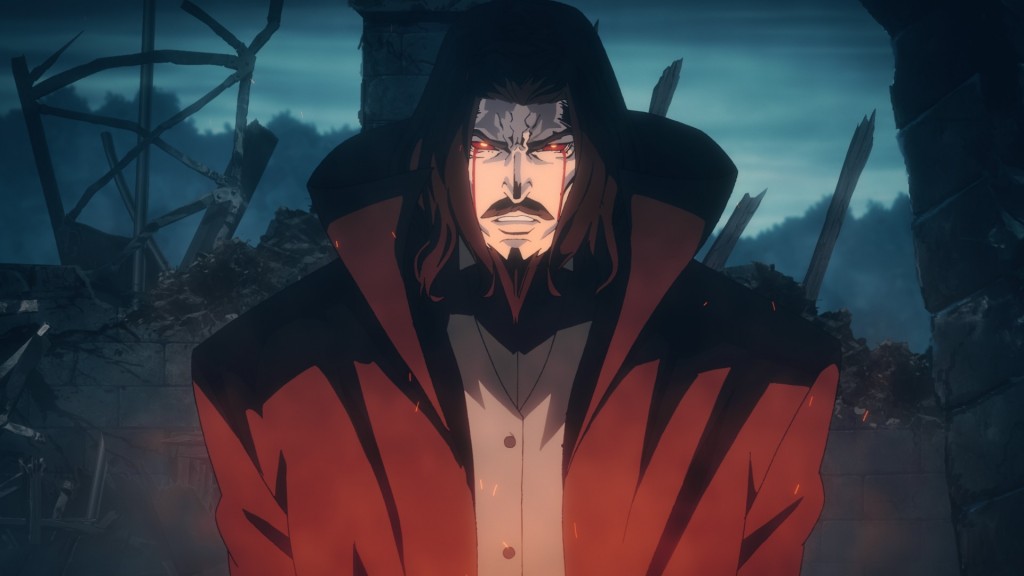 This anime is insanely good and is actually inspired by a video game. The plot of this anime follows a war between bloodthirsty beasts and a man who is the only survivor of the Belmont Clan, a clan that was known for hunting vampires. When the Dracula's wife is burnt alive for practicing witchcraft, he loses his mind and unleashes bloodsucking monsters to end all of humanity. That's where Trevor Belmont comes in as the last hope of humanity as he is the only person who can bring the lunacy of the Dracula to an end. The best representation of vampires is right here in this show and others should watch and learn. But the show may not be for everyone, because it is a pure slaughterhouse.
4. From Dusk Till Dawn (2014)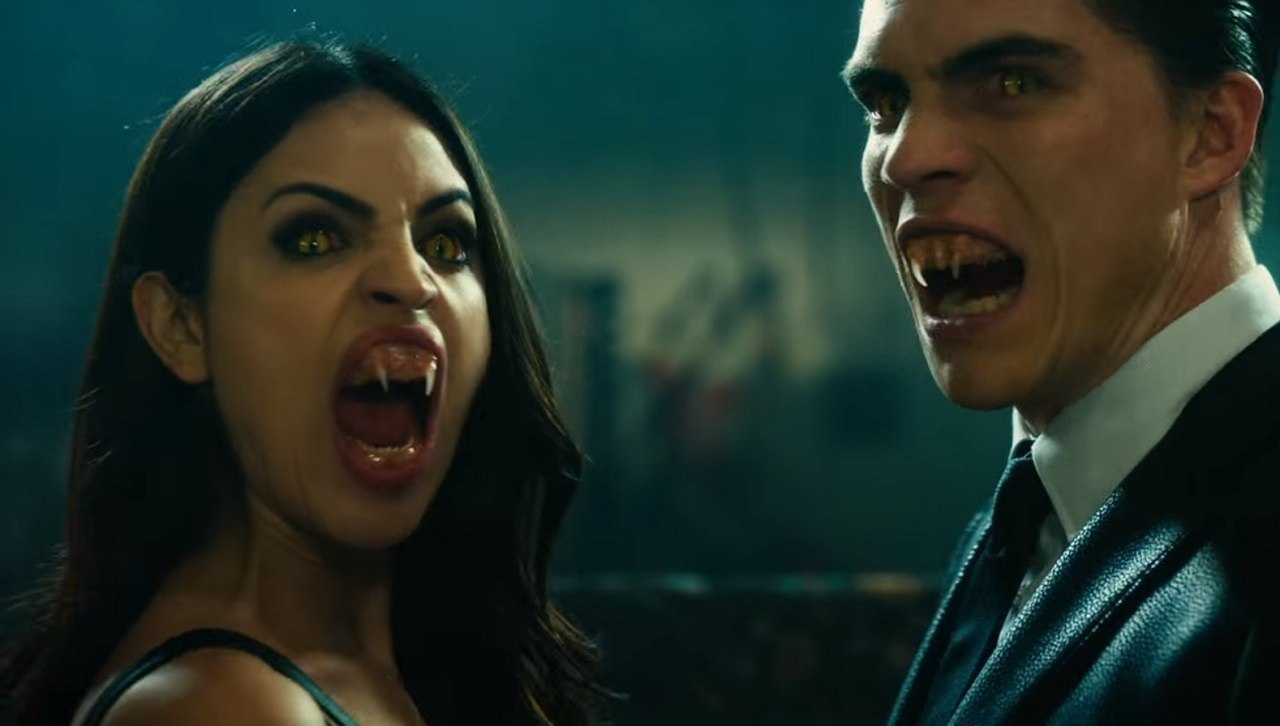 This series was aired for two years from the year 2014 to 2016 and has a total of 30 episodes. It tells the story of how a Ranger gets caught in the middle of a vampire-infested desert bar along with the Gecko brothers and their hostages while chasing them. Once they start absorbing the reality of their surroundings, they realize that they are right inside a storm of a vampire conspiracy. The show retells the story of the classic movie, 'Dusk Till Dawn' and does a fairly good job in keeping up with the original story. Overall, it's a great vampire show that you shouldn't be missing out on.
Read More: Best Teen Shows on Netflix
3. The Originals (2013)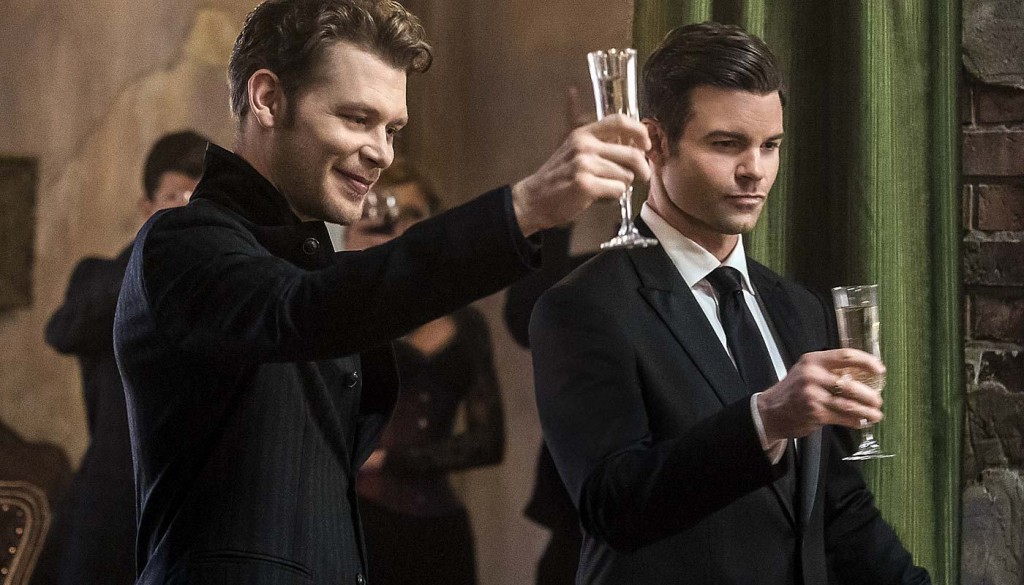 'The Originals' is a 'Vampire Diaries' spin-off and at times proves to be even better than the original show. The story revolves around the Mikaelson siblings from the 'Vampire Diaries' who are known as the Originals in the show. The siblings move to New Orleans to fight against a threat that comes up against their strongest brother, Klaus who expects a half breed baby with his werewolf wife. To ensure that the baby stays safe, "the Originals" will have to fight many evil forces that will try their best to harm the baby. This show is absolutely amazing and by far one of the best on this list. Highly recommended for those who are looking for vampire TV shows.
Read More: Best Medical Shows on Netflix
2. Vampires (2020)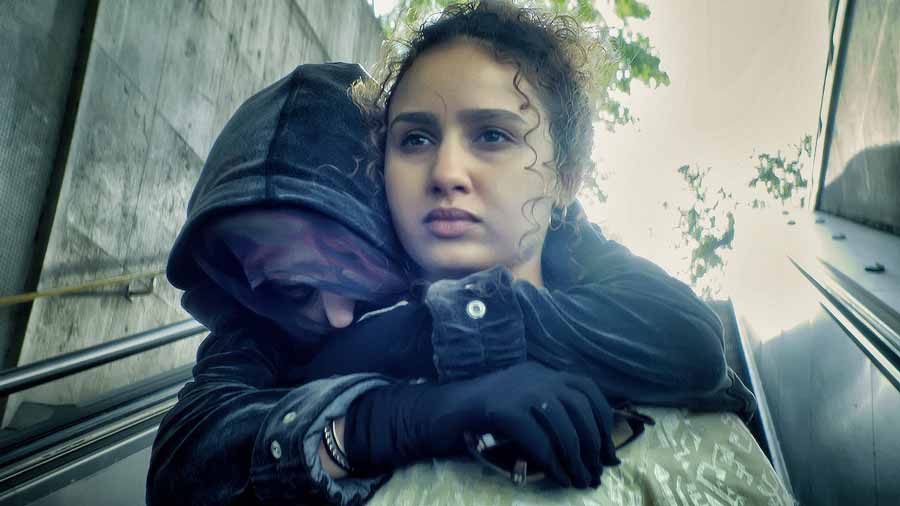 Created by Benjamin Dupas and Isaure Pisani-Ferry, 'Vampires' is a supernatural horror streaming television series starring Oulaya Amamra, Suzanne Clément, Aliocha Schneider, and Kate Moran. The show centers upon a Paris teen who is half-human and half-vampire. Once she begins to realize her true powers, the clueless teen is forced to come to terms with her true identity while struggling with family turmoil. To make matters worse, a secret vampire community approaches the protagonist while she has barely realized the true extent of her powers.
1. The Vampire Diaries (2009)
Probably one of the most popular vampire shows out there, 'The Vampire Diaries' follows the story of a girl, Elena who meets a guy named Stefan. Something really clicks between the two but later, she finds out that there is something very unusual about Stefan and his brother Damon. They're both actually vampires. The show offers 8 seasons of teenage drama along with some supernatural vampire action and rivalry. The series is highly popular for reason, and it will surely get you hooked.
Read More: Best Crime Shows on Netflix