Movies about witchcraft can be the darkest movies ever known to us like the 'Blair Witch Project' but on the other hand, they can be can also bring back the sweetest nostalgic memories of the good old days which in my case would be the 'Harry Potter Series'. A lot of times, witches are also portrayed as these strong feminist figures with immense strength and power and then there are times they're depicted as horrifying flesh-eating characters from a different dimension. Now whatever your reason may be to watch witch movies – whether it is to get spooked out with some bone-chilling horror flicks or to just have a good time with your family watching some strong empowered women in some strong lead roles, we've got a long list of some really good witch movies available on Netflix right now just for you. So get out your sacred candles, your glass crystals, spellbooks to recite incantations and most of all your wands and say "Accio Witch Movies" (Harry Potter reference). You will find witchcraft movies as well on the list.
10. A Witches' Ball (2017)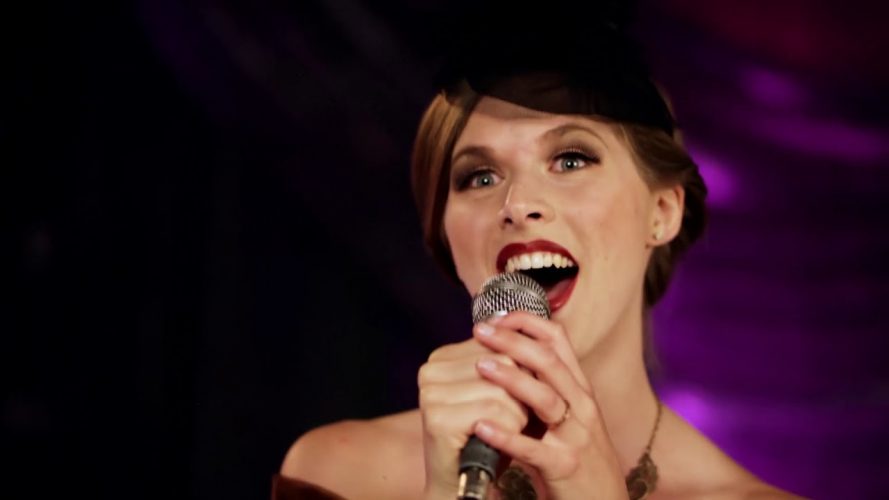 The witches in this one are the complete opposite of evil. One of these angel-like witches is a cute little 12-year-old Beatrix. Beatrix has been eagerly waiting for the yearly Witches' Ball where all the members of the witchcraft world gather and welcome new young members like Beatrix. But when some unfortunate events lead to Beatrix's incomplete witch status being threatened, she takes the help of her friend Muggs to get past all the magical barriers that'll come her way. 'A Witches' Ball' is the kind of movie you can sit and watch with your kids or family on a free weekend. Or if you're busy one day and want to keep your kids engaged, just tune this in on Netflix.
9. Fear Street Part 1: 1994 (2021)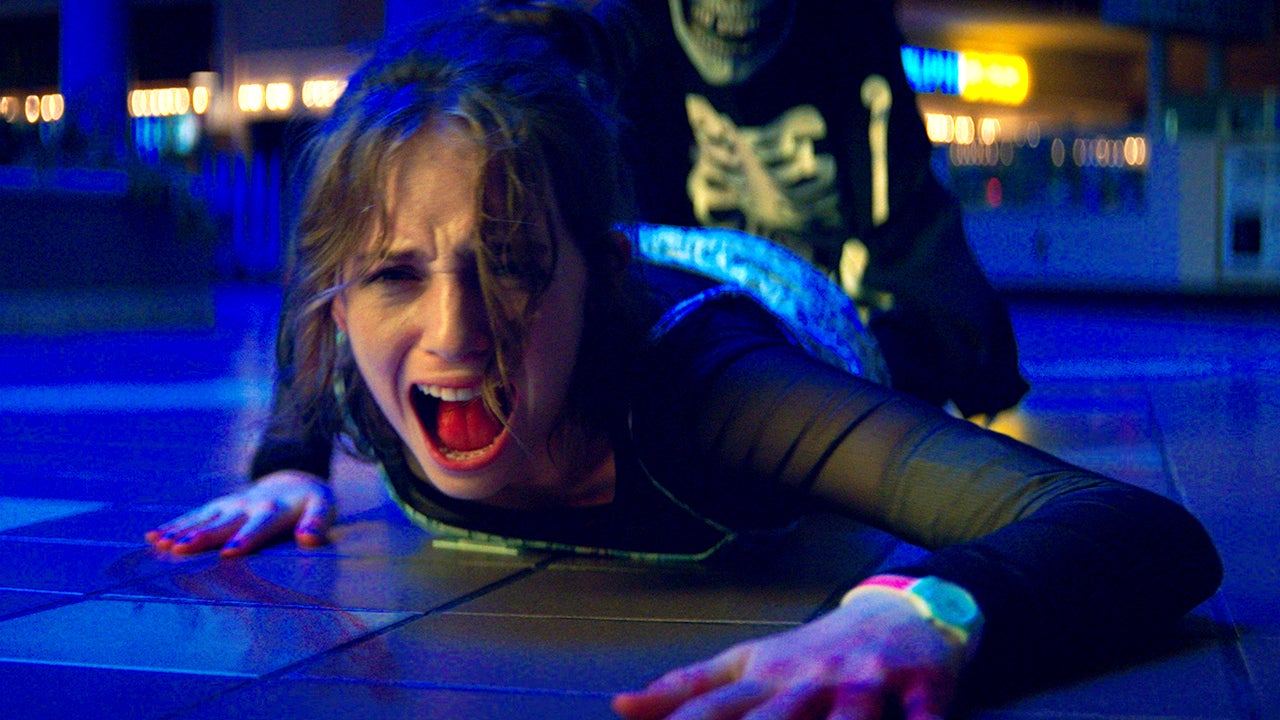 Based on R. L. Stine's book series, 'Fear Street Part 1: 1994' is a slasher film written by Phil Graziadei and Leigh Janiak. The Leigh Janiak directorial centers upon the tiny town of Shadyside, which is getting a lot of media attention for a series of brutal slayings that have shaken many people. While the fear of the unknown paralyzes many people, a brave girl accompanied by her friends set out on a mission to confront the dark forces that have posed problems for the town for centuries now.
8. Stardust (2007)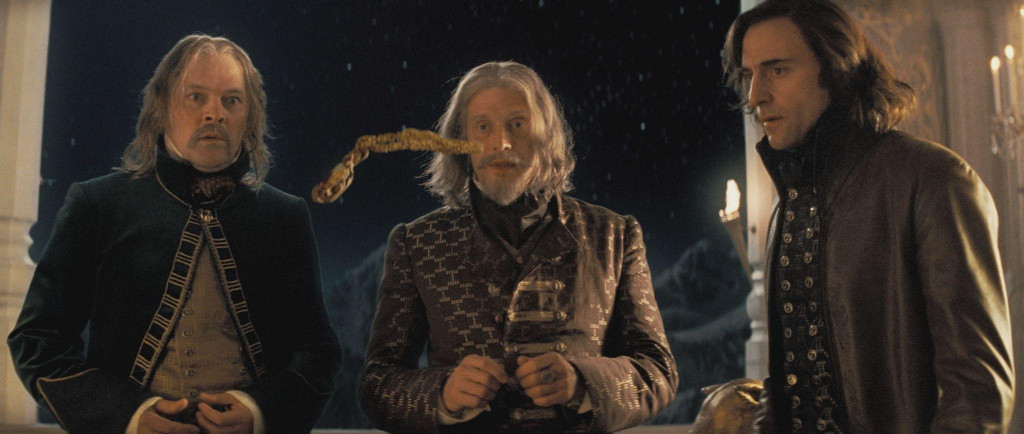 A young man goes on a journey to a far off fantasy land through a small breach in the wall of an English village searching for a fallen star to prove his love for a woman from his village. When he reaches the magical land, he discovers that the fallen star is actually a maiden named Yvaine. But he is not the only one who wants the fallen star. Three witches from the magical land want her so that they can be young again and the sons of three kings also seek her so that they can sit on the throne after acquiring a ruby that she holds. Who will get their hands on the fallen maiden, the young guy who wants to prove his worth to his lover, three evil witches or the three sons of dead kings who desire power? The best part about the movie is that you can watch this with anyone. It's not too much of Disney fairytale type fantasy and not at all a movie that's only meant for adults. With a very unique plot and some amazing visuals, it's one of the best in this sub-genre.
7. The Old Ways (2020)
Directed by Christopher Alender, 'The Old Ways' is a horror-thriller movie that follows a Mexican-American reporter named Cristina Lopez, whose hunt for a story on witchcraft leads her to her hometown near Veracruz. Unfortunately, Cristina's passion leads him to nearby jungles where she is abducted by locales. The mysterious bruja, or witch doctor there, strongly believes that the reporter is possessed by demons and can pose a danger for the people there. Cristina's search for a story now suddenly turns into a life and death struggle in which she will have to put everything on the line and fight till the end.
6. The Conjuring (2013)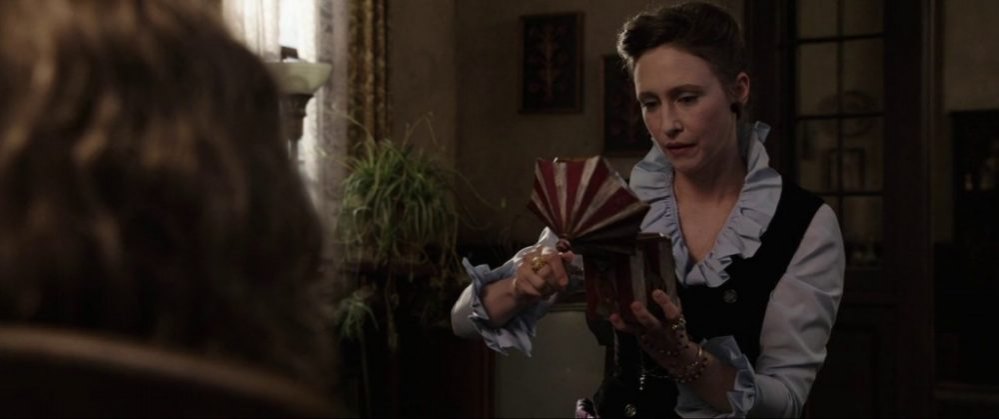 If you're looking for a Witch flick that'll scare the hell out of you and send chills all the way down to your bones, then you need to watch this one. 'The Conjuring' is known to be one of the best horror movies of our generation and will definitely keep you up all night clinging onto your covers. It's based on the true story of a family that moves to a new house starts experiencing the most terrifying events all over the house. They later find out that they're being haunted by the ghost of a Witch who had committed suicide by hanging herself on a tree in their backyard. They seek help from a paranormal investigating couple who try to restore the happiness of the distressed family. The movie is almost perfect with its brilliant actors, terrifying jump scares and dark plot. Give this one a watch if you're in the mood for some dark tales of witches.
5. Apostle (2018)
Thomas Richardson decides to go to a remote island to look for his abducted sister who has been kidnapped by a very strange religious cult there. Knowing the dangerous consequences of this Thomas is determined to rescue his sister from the wrath of the sinister cult. Soon Thomas begins to scorch the deepest secrets of the cult and makes them regret luring him into their mess. Anyone who is a fan of watching weird religious cult practices without indulging too much into a particular religion then you should definitely give this one a chance.
4. Seventh Son (2014)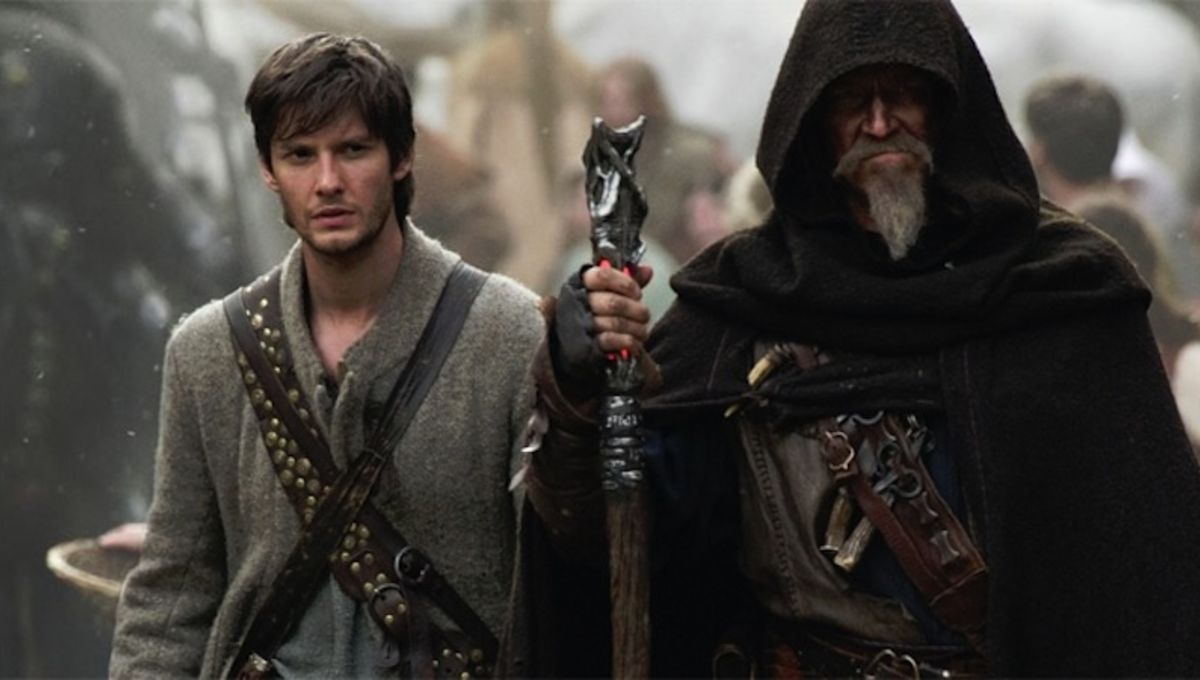 Inspired by Joseph Delaney's novel 'The Spook's Apprentice,' 'Seventh Son' is a fantasy film that features stand-out performances by Jeff Bridges, Ben Barnes, Alicia Vikander, and Kit Harington. The Sergei Bodrov directorial centers upon the legendary seventh son of a seventh son named John Gregory, who has kept his country safe from dark powers for decades. As he gets older, the guardian of the people knows that he must soon find a successor, but unfortunately, no one has been able to survive the needed training until he meets Thomas Ward. But will he be strong enough to face Mother Malkin?
Read More: Best Revenge Movies on Netflix
3. House of the Witch (2017)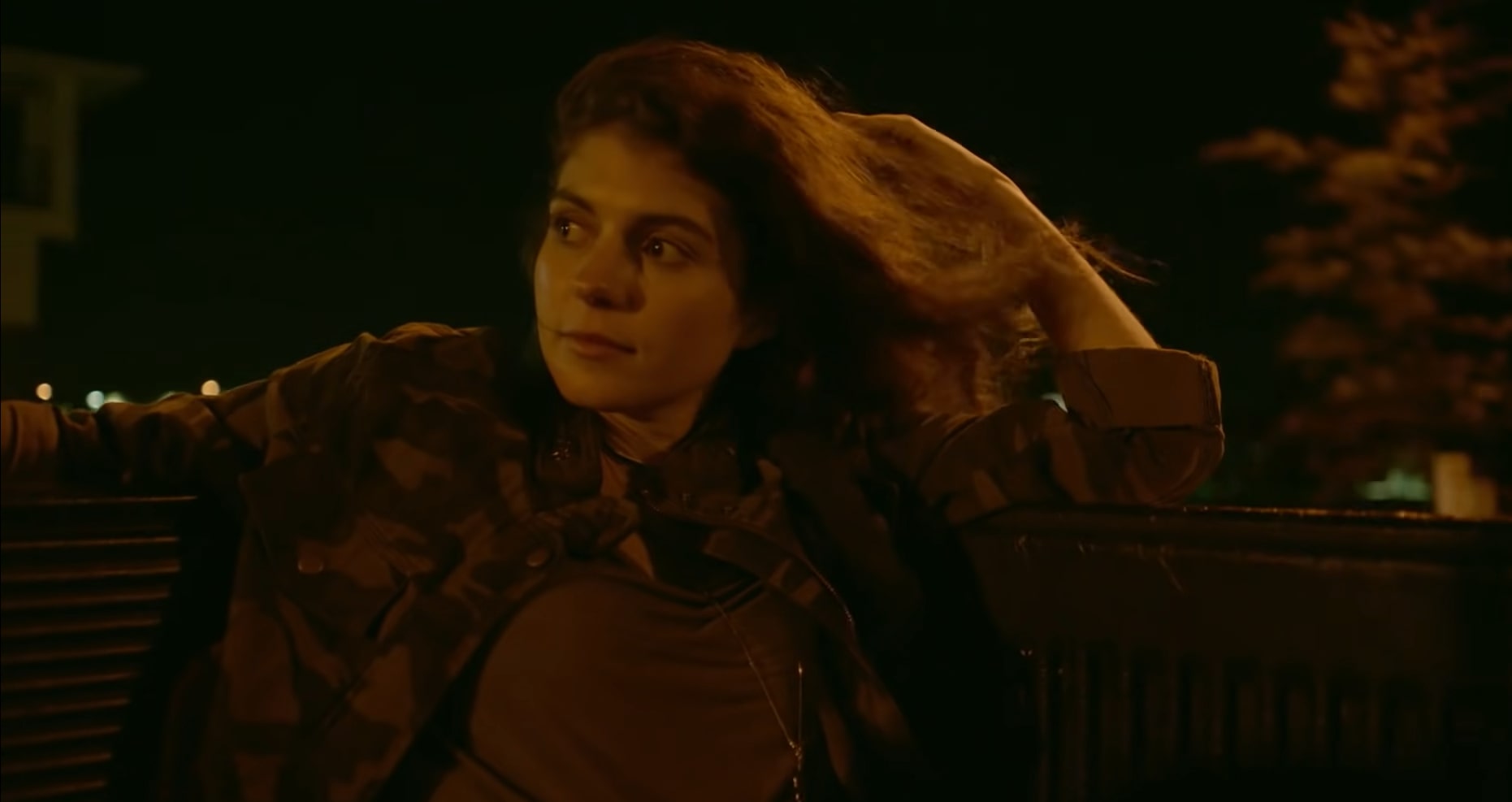 Featuring talented actors like Emily Bader, Darren Mann, Michelle Randolph, Arden Belle, and Coy Stewart, 'House of the Witch' is a supernatural film directed by Alex Merkin. The movie revolves around a group of immature high schoolers who visit an abandoned house on Halloween. The group hopes to play a harmless Haloween prank, completely unaware of the dark dangers that surround them. Unfortunately, when they are all inside the house, the teenagers learn that it is inhabited by a demonic witch who has sinister plans of her own.
Read More: Best VFX Movies on Netflix
2. Nightbooks (2021)
Inspired by J. A. White's namesake children's novel, 'Nightbooks' is a dark-fantasy movie written by Mikki Daughtry and Tobias Iaconis. The David Yarovesky directorial follows Alex, a young boy who ends up getting imprisoned by an evil witch. Realizing that his death is almost guaranteed, the horror stories obsessed boy manages to convince her to tell new stories every night in order to avoid a painful death. When Alexwitch's servant, Yazmin, who too no longer wishes to stay with her, the duo begin to hatch an escape plan to save their lives, but will the duo succeed in their ambitious goal?
Read More: Best Space Movies on Netflix
1. The Ritual (2017)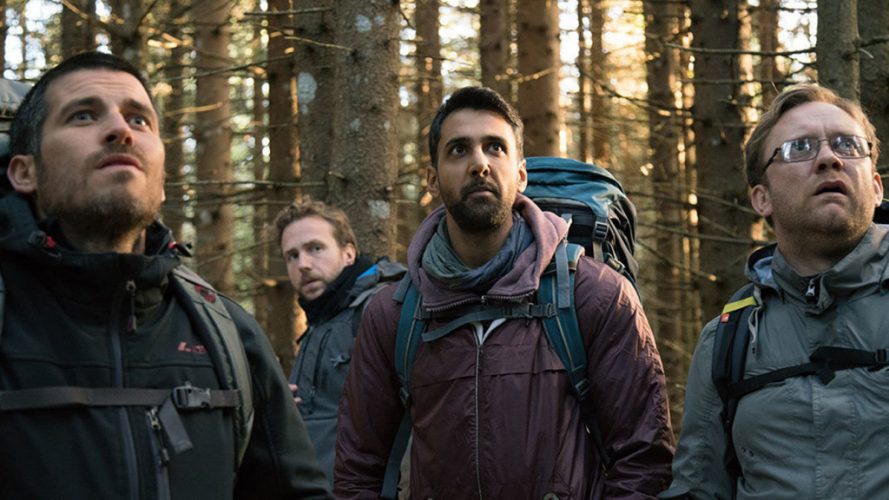 When four friends (Luke being one of them) get together to pay their tribute to their dead friend, they decide to hike down a forest. But soon, they get lost in the thick dense forest and unknowingly start to drift towards a direction where they're followed by an evil ancient presence that has been lurking in that part of the forest since ages. The witch-like monster that haunts them will surely give you the chills. The only problem most people have this one is the ending which isn't all that bad either. Don't go on the low rating; watch it to experience a spooky psychological horror thriller.
Read More: Best Survival Movies on Netflix