Films based on religious cults or cults in general have a natural tendency to entertain and engross us as they showcase a different kind of world and thought process with which the average human beings are not acquainted with. This also explains why even a mediocre cult flick is worth your time. When done in a masterful way cult films can alter your reality and question your perception of what's right and wrong.
The genre of religious cult films is not new and there are many hidden gems which are not given appropriate attention by the entertainment media. This an attempt to bring to your attention to some of the most prominent religious cult films over the years which have redefined cinema as a whole. Here's the list of top movies ever about cults, religious fanaticism and sects. You can watch some of these best movies on cults on Netflix, Hulu, or Amazon Prime.
15. Martha Marcy May Marlene (2011)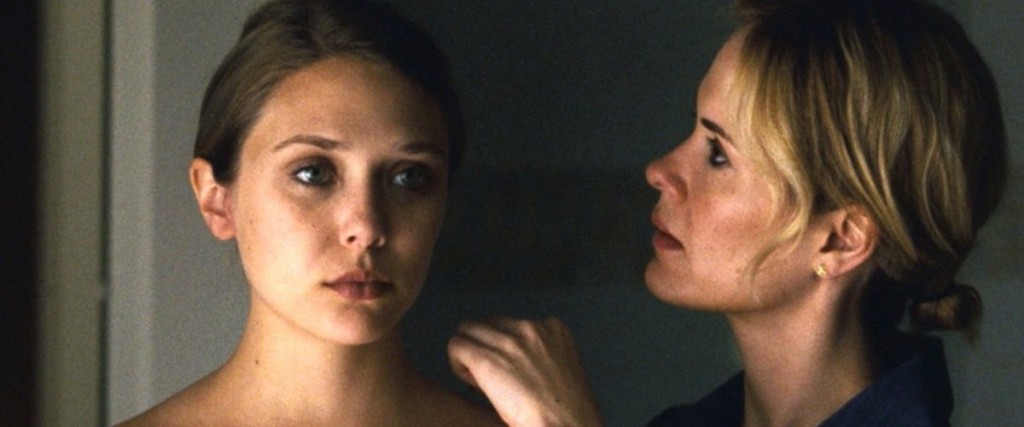 'Martha Marcy May Marlene' is a harsh reminder that once you are a part of a cult it stays with you and haunts you forever despite attempts to get it out of your system. The film is designed in a manner which will confuse you thus keeping you at pace with the delusional antagonist Martha or Marcy May. The audience becomes a part of the narrative via Martha's flashback thoughts as therein lays the secrets of her past and the key to decode her current behavior. It is an engaging drama with the damaging effects of an organized cult looming large on the central character and how she struggle everyday to get out of it. In 2011 Associated Press named it the best film of the year.
Read More: Best Crusade Movies of All Time
14. The Devils (1971)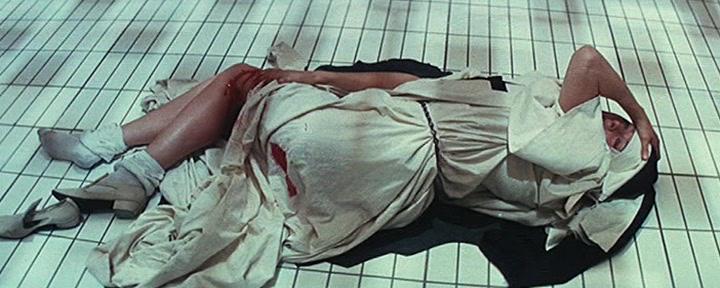 Based on the life of the 17th century Roman Catholic priest Urbain Grandier, 'The Devils' directed by Ken Russell is a mélange of sex, blood and religious blasphemy. Oliver reed essayed the role of Father Urbain Grandier who was accused of witchcraft after being instigated by a convent of Ursuline nuns. Was he really a devil or was he the victim of a politically motivated agenda. The film tries to answer many such questions and does succeed to some extent but the biggest victory of 'The Devils' lies in its ambiguity of treatment and its neutrality in taking sides. A promotional poster of the film aptly reads 'Hell will hold no surprises for them..'. The film is controversial even by today's standards and a DVD of the film is a collector's edition as it is so rare.
Read More: Best Stripper Movies of All Time
13. Jesus Camp (2006)
'Jesus Camp' is a delightfully balanced documentary which highlights a different side of Christianity for the world to see. The subject of focus is a Charismatic Christian summer camp where children engage in playful activities to showcase and promote the teachings of the Lord. It was made with an intention of providing infotainment but with religion at its core it naturally fell into the hands of controversy. Upon its release it received such wide attention that it prompted the closure of the Summer Camp and the president of Magnolia Pictures (the distributor) had to clarify in a public statement that it does not support or promote any particular agenda. At the 79th Academy awards ceremony it was nominated for best documentary feature.
Read More: Best Myanmar Movies of All Time
12. Holy Smoke! (1999)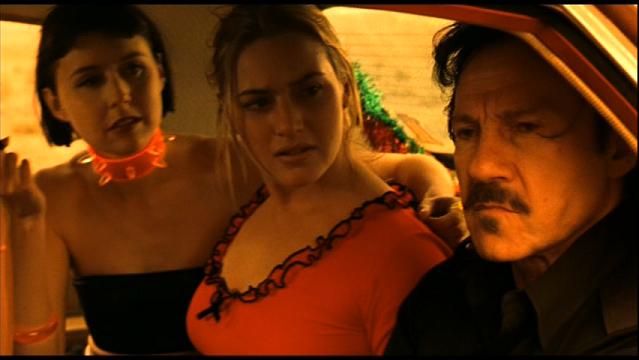 Kate Winslet starrer 'Holy Smoke!' is more than just an 'in and out of a cult' story. Director Jane Campion uses veritable human emotions to highlight the strengths and vulnerabilities of men and women and the power equation between them. Kate Winslet's character Ruth falls for the many charms of a spiritual leader Baba while on a soul searching trip to India. Her family tricks her back to home in Australia and engages her in an exercise to get her out the spell of her cult leader. The film has a very exotic vibe as it is shot in the interiors of India and around the Outback of Australia. Staying true to the vision of the director Jane Campion the film also can be viewed from a feminist perspective.
Read More: Best Psychological Thrillers of All Time
11. Don't Deliver Us from Evil (1971)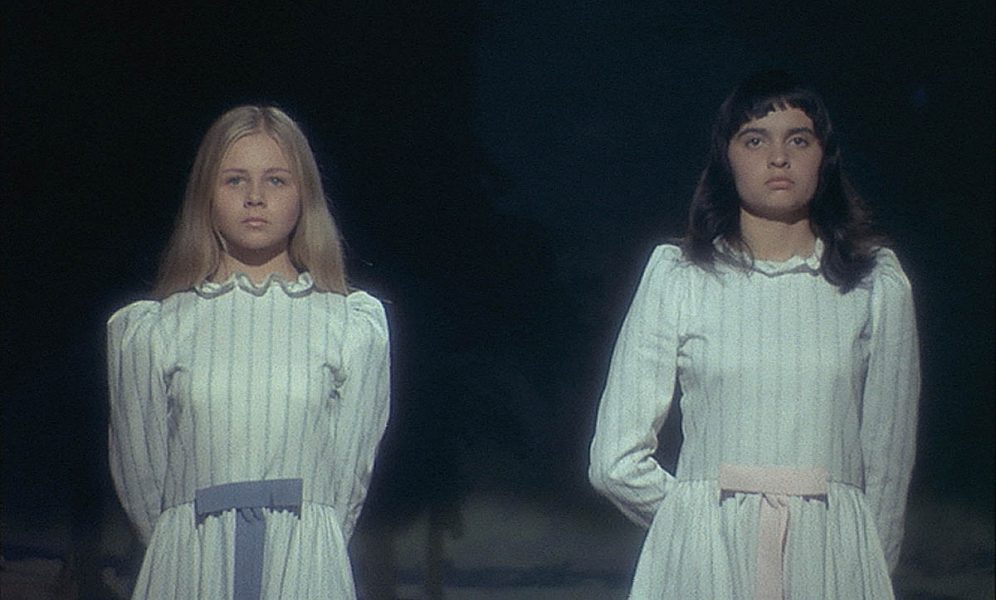 The film is noted for its poetic and detailed depiction of female bonding and the feminine affinity towards evil or Satan. Loosely based on the infamous Parker-Hulme murder case the film tells the story of two adolescent girls going rogue in a bid to challenge authority and to conjure the devil. There is an element of sinister lurking behind the seemingly innocent pranks of the two female protagonists which gets more prominent and obvious as the story moves ahead. French cinema has always been known for pushing the boundaries in depiction of sex and violence and Joël Séria in her debut feature doesn't shy away from showing blasphemy on-screen such as the Black Mass scene where the girls marry themselves to Satan.
Read More: Best Cult Movies
10. Children of the Corn (1984)
'He Who Walks Behind the Rows' is the evil force that controls all the wicked activities in the fictional town of Gatlin, Nebraska. Based on Stephen King's 1977 short story the film has a very mysterious small town American flavour as the plot is centered on corn harvest. Imagine a town inhabited only by children as the adults have been sacrificed in a bid to please an unknown evil entity who promises a better corn harvest next year. Two unlucky travelers Burt and Vicky chance upon this village propelled by an unfortunate accident and get themselves into deep trouble while trying to uncover the truth. The film benefits a lot from the original source which has a timeless appeal to it. The film has repeat value and that's always a good thing.
Read More: Longest Movies of All Time
9. The Blood on Satan's Claw (1971)
18th century England is a rich source of folk horror, the genre to which 'The Blood on Satan's Claw' belong to. The film has all the makings of a horror classic with remains of skeletons, claws, witchcraft and beasts in its wide array of supernatural dispositions. There is a rustic charm in the narrative which makes the happenings even more frightening as there is a certain amount of authenticity to it, even though the premise has a very natural inclination towards surrealism. The film which tells the story of a village possessed by a demon found very few takers at the box office but has achieved cult status over the years.
Read More: Best Polish Movies of All Time
8. Martyrs (2008)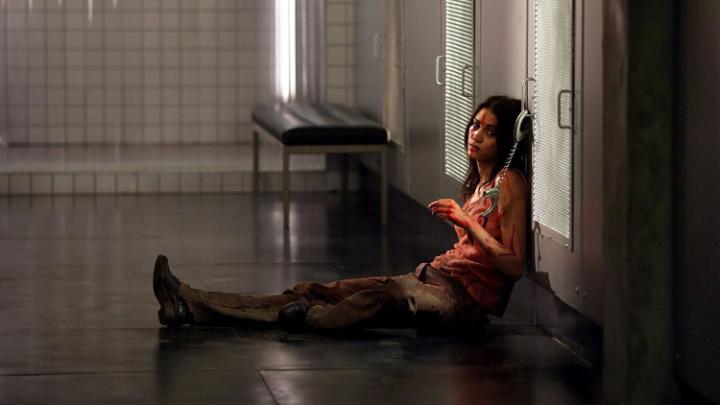 To say that 'Martyrs' is a difficult film to watch would be a gross understatement. It's also deeply disturbing with scenes of extreme physical tortures and countless acts of violence. However there is a method and a purpose for all the bloody madness being shown in the film. The story has a scientific outlook and is pseudo spiritual in nature. At its heart 'Martyrs' is a revenge thriller but it goes way beyond its standard protocol and delves deeper into the darkest human psyche where a desire for accomplishments at any cost rules supreme. Unwilling subjects are used as lab rats to unearth the secrets of afterlife by subjecting them to unimaginable pain. Spoiler alert: Don't watch the movie expecting a happy ending.
Read More: Best Foreign Action Movies of All Time
7. The Master (2012)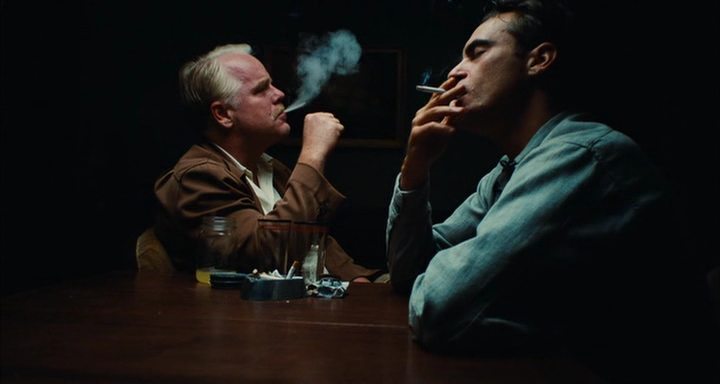 'The Master' is a rare film which effortlessly combines the elements of a religious cult with philosophy. It's not your average cult fare with blood, suspense and supernatural trappings but it poses some fundamental questions about and life and existence in general as recourse to therapy. Philip Seymour Hoffman's character in the film is said to be inspired by the founder of Scientology L Ron Hubbard and no wonder why so many leading Scientologists tried to stall the film in its early stage. The film relies heavily on its talented group of actors (including Joaquin Phoenix, Amy Adams, Laura Dern) to get the message forward. It was nominated for three acting Academy awards and is considered a modern masterpiece.
Read More: Best Kung Fu Movies of All Time
6. Eyes Wide Shut (1999)
The association of Stanley Kubrick with a film is enough to make you shudder uncomfortably, almost in a cathartic manner, as you never know what taboo subject he might tackle next with his ingenious direction. In 'Eyes Wide Shut' he deals with the subject of sex outside marriage or rather the fantasy of it. In the middle of things are Bill and Alice played by the then real life couple of Tom Cruise and Nicole Kidman. It was promoted as an erotic thriller but Kubrick's treatment makes the film an avant-garde material. Sleek production design and a tantalizing musical score by Jocelyn Pook gives the film an artsy edge despite its obvious titillating nature. A must watch for cinema lovers.
Read More: Best Tom Cruise Movies
5. The Magdalene Sisters (2002)
This film is noted for its realistic and heart breaking depictions of sufferings endured by the inmates of Magdalene Asylum in Ireland. Told through the eyes of Margaret, Bernadette and Rose the film exposes the hypocrisy behind the pious faces of religious authorities and how they exploit charity for their own benefits. The film serves both as homage and a mouthpiece for those who managed to escape from the clutches of the evil sisters of the asylum. Real life sources have revealed that the film just about scratches the surface and that the reality is even more horrifying. Director Peter Mullan received the Golden Lion at Venice for his brave film which exposed the truth behind an organized religious home for fallen women.
Read More: Best Free Movies and TV Shows Apps
4. Jonestown: The Life and Death of Peoples Temple (2006)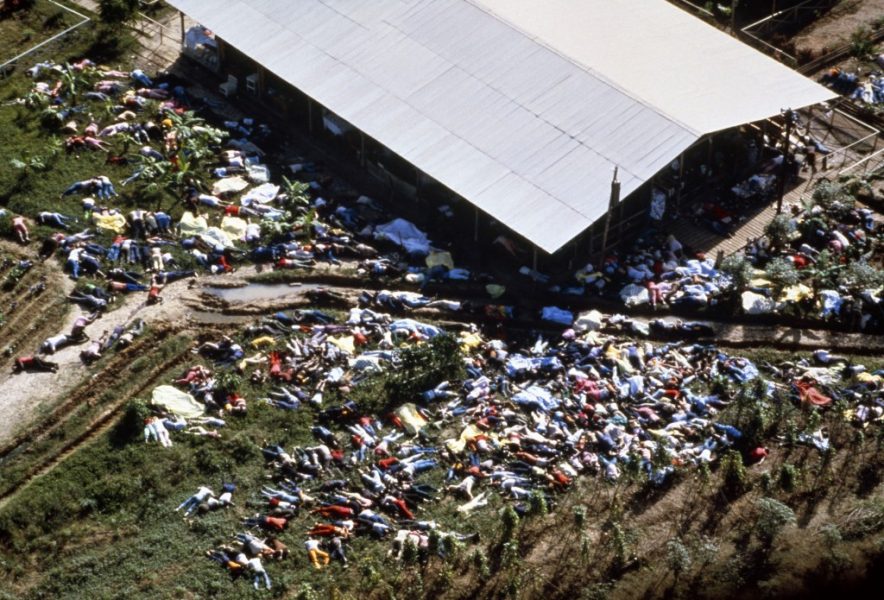 If you have watched the recently concluded season of 'American Horror Story: Cult' you must have got a rough idea about Jim Jones and his Peoples Temple. Jones commanded a Hitler like grip on his followers and could make them do almost anything with the persuasive and manipulative power of his supposedly prophetic words. 'Jonestown: The Life and Death of Peoples Temple' is an effective documentary by Stanley Nelson which traces the origin, growth and the ultimate demise of a religious cult and it's sadistic leader who orchestrated a mass suicide of over 900 of its followers by making them drink cyanide (a mixture of Flavor Aid and Kool-Aid). The sad and horrifying incident has since become an inseparable part of American popular culture as it gave rise to the expression 'drinking the Kool-aid'. The documentary does full justice to the source and doesn't distort reality.
Read More: Best Women Empowerment Movies of All Time
3. Rosemary's Baby (1968)
In Roman Polanski's 'Rosemary's Baby' the central character becomes the target of a vicious religious cult or to put it more correctly a Satanic cult. Just a few days after moving into a luxury apartment with her struggling actor husband Rosemary starts sensing the presence of something evil in the air and her doubts are soon turned into reality as she gets caught in the thick of a sinister plan that has to do something with her upcoming baby. It's Polanski's direction that gives the film a very sophisticated pace, texture and outlook even though its subject matter is obviously massy. The screenplay is so engrossing that you won't even dare to bat your eyelids for a second. 'Rosemary's Baby' is considered amongst Roman Polanski's finest films and rightfully so.
Read More: Best Cricket Movies of All Time
2. Suspiria (1977)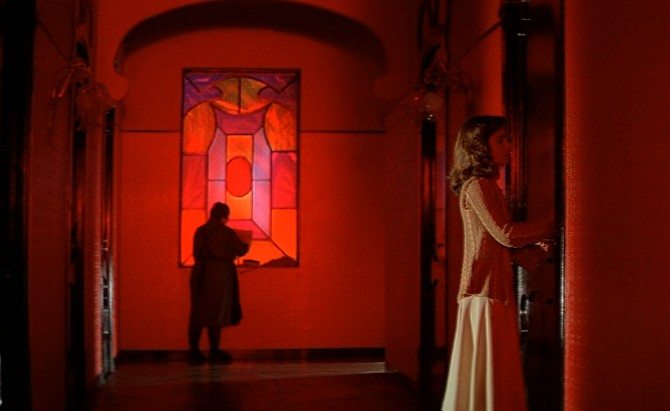 'Suspiria' is the first in the series of 'The Three Mothers' trilogy by the Italian master of horror Dario Argento. The film focuses on the story of Mother Suspiriorum/Helena Markos a.k.a The Black Queen who uses a dance academy in Germany as her hideaway. The trouble begins when a student Suzy Bannion, played by the fantastic Jessica Harper, inches towards finding out the mystery behind closed doors and secretly guarded corridors. The film has a surreal look with a lot of focus on the colour red and the use of smoke to create an aura of fear of the unknown. A remake of the film is currently under production and is expected to release sometime next year.
Read More: Best Dance Scenes in Movies
1. The Wicker Man (1973)
There are cult movies and then there is 'The Wicker Man', a British film that represents the peak of folk horror in world cinema. Paganism has never been showcased so beautifully in any other film so much so that it almost draws you to its world of the ancient and the lawlessness. Watching the film is a guilty pleasure in the true sense of the term. It transports you to world of different possibilities but at the same time you also feel bad for the protagonist who brutal ending is inevitable. It won the Saturn award for the best horror film of 1978 and is very much deserving of the top spot in this list.
Read More: Best Spanish Movies of All Time