Most of us are suckers for action movies. Perhaps no other movie genre could entertain us the way action movies do on a consistent basis. And by consistent I do not mean the quality of the films it produces but the endless entertainment value inherent in them. Foreign action movies, unlike Hollywood, are a lot more raw and involve hand-to-hand combat. The classic Bruce Lee movies of the 70s and the endearing action comedies of Jackie Chan are probably among the most popular foreign action movies. This article attempts to cover top foreign action films from around the world except American cinema, of course. Without further ado, here's the list of top foreign action movies ever made. You can watch some of these foreign action movies on Netflix or Hulu or Amazon Prime.
15. Police Story (1985)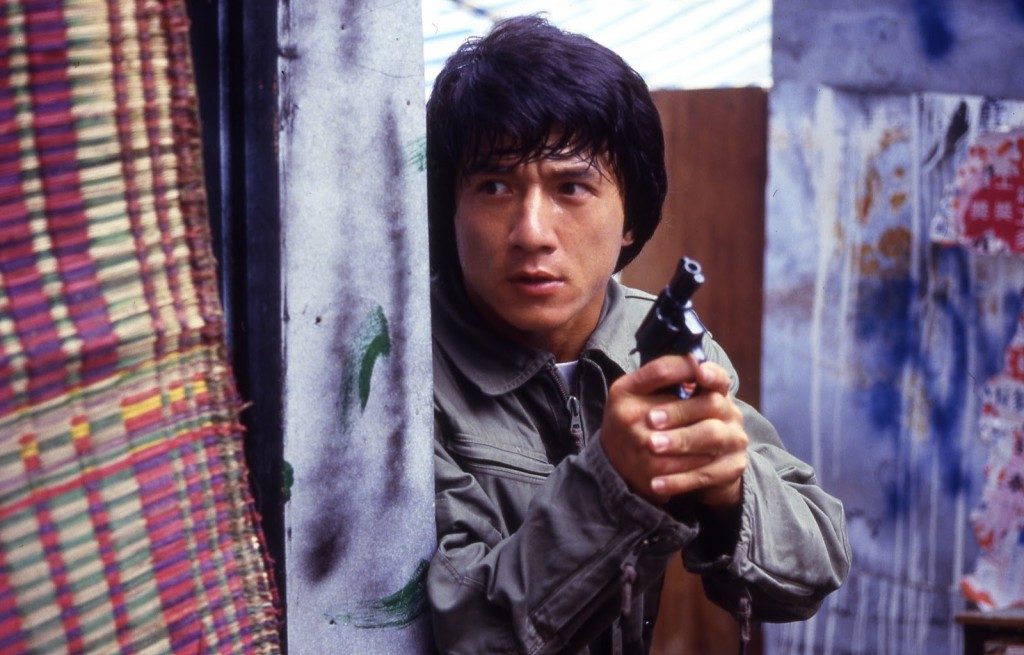 Many people may not be aware of this Jackie Chan flick since this was long before he became a superstar in Hollywood. 'The Police Story' was Chan's breakout leading role following the highly disappointing 'The Protector' which was intended to introduce him to the western audiences. However, 'The Police Story' was a huge success and received high critical praise for its raw energy comic touch. The film follows a Hong Kong cop who nabs a drug lord but falls into trouble as he's framed for murder and needs to clear his name off. The action sequences are intensely shot and highly entertaining with the refreshing blend of humor making it a thoroughly unique experience.
Read More: Best Chinese Movies of All Time
14. The Killer (1989)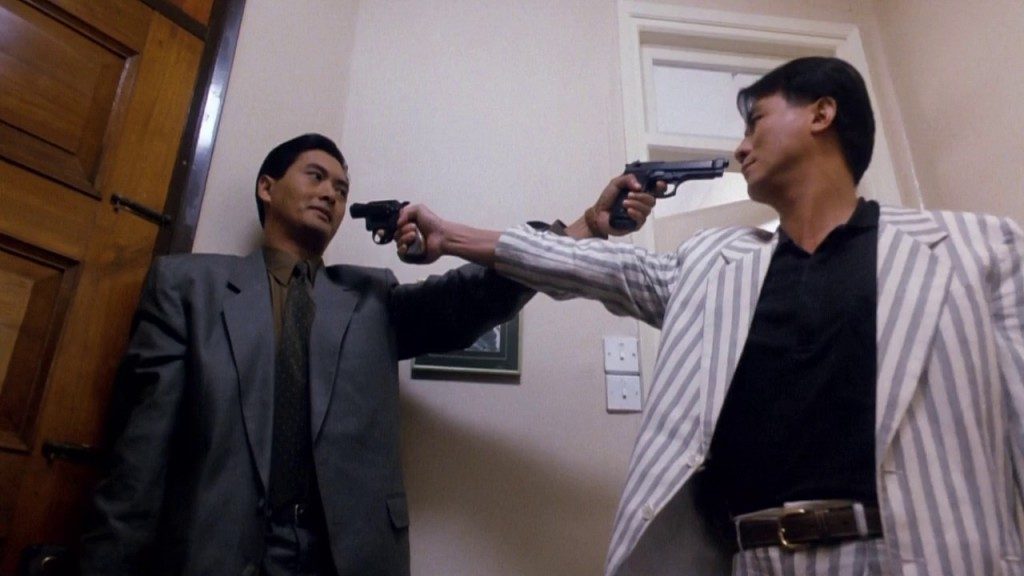 The John Woo directed thriller tells the story of a hitman who takes one final assignment and teams up with a cop as he sets out to nab the gangsters who're after him. Whilst the storyline may not seem so original or fascinating, John Woo, as he always does, makes it far more interesting than what it seems on paper. There are some amazingly well shot action sequences and while Woo has gone on to direct better flicks in Hong Kong and later in Hollywood, this one has a special place in his oeuvre due to its raw touch and unhinged energy.
Read More: Best Puzzle Movies of All Time
13. District 13 (2004)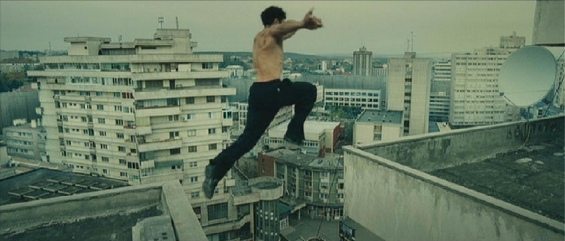 European cinema, French films in particular, are generally known among movie buff circles for producing high quality art films and that would make this entry a huge surprise. 'District 13' follows two men who try to defuse a neutron bomb that is now under control of a drug lord. The film features immensely powerful action sequences and is noted for its depiction of parkour in a number of scenes which were quite challenging to shoot and they were completed without any use of CGI or wires. For those of you bored with trite Hollywood action flicks featuring guns and explosions, this one is sure to come off as a breath of fresh air.
Read More: Saddest Movies of All Time
12. Police Story 3: Supercop (1992)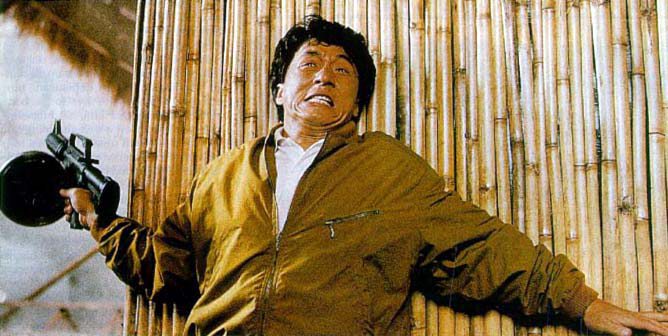 Rated by Quentin Tarantino as one his favorite movies of the past two decades, this Jackie Chan flick is considered to be one of the most popular action movies of all time. Part of the Police Story series, the film follows Inspector Chan Kwok Wing who arrives in China for an undercover operation but things go haywire when his girlfriend arrives and is kidnapped. 'Supercop' put Chan on the international map and turned him into a global superstar. It's an absolute fun ride with a bizarrely sweet mix of action, comedy and drama and has endless entertainment value.
Read More: Best Action Movie Series of All Time
11. IP Man (2008)
Considering the number of martial arts movies Hong Kong cinema has churned out over the years, it shouldn't come off as a surprise that the list features a fair share of them. Set during the war between China and Japan, the film tells the story of Ip Man, a Wing Chun expert who reluctantly agrees to train the Japanes officers. The film almost takes the form of a biopic as it is heavily inspired by the life of Yip Man, a grandmaster of the martial art and the teacher of the great Bruce Lee. Strong writing, shrewd direction and impeccable performances make this one of the best action movies made in recent times.
Read More: Best Slapstick Comedy Movies of All Time
10. Once Upon a Time in China (1991)
One of the most popular martial arts movies of all time, 'Once Upon a Time in China' helped establish Jet Li's career as a major action movie star. Li plays a Chinese Folk Hero who battles his life out against the foreign forces trying to take over China. The film's major themes are deeply rooted in Chinese culture and is noted for having started the trend of martial arts film mania throughout the 90s. It's highly entertaining with exquisite action sequences that exude raw energy but also rich in philosophy and it might just be Tsui Hark's best work.
Read More: Best Disney Movies Ever
9. Fist of Fury (1972)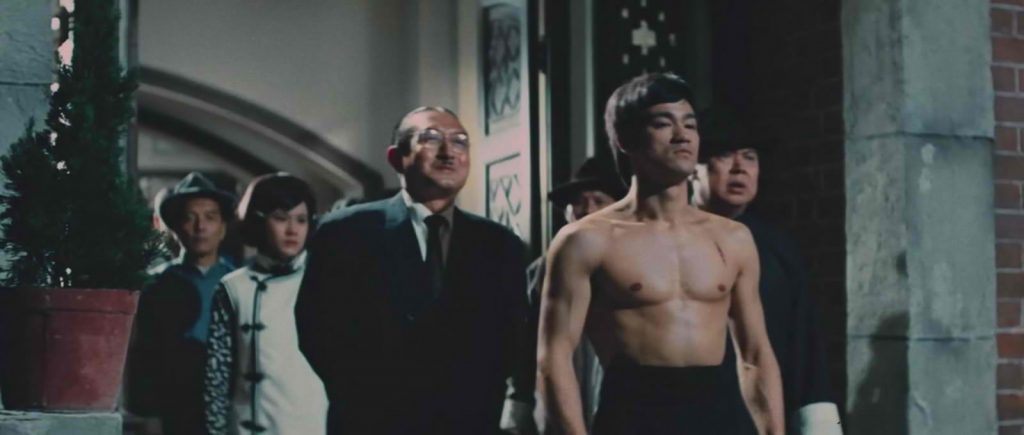 Perhaps not among Bruce Lee's greatest works but 'Fist of Fury' is still a terrific piece of action cinema. The film follows a young martial arts student who battles a rival Japanese academy that might be involved in the mysterious death of his teacher. Lee is fantastic in the role as you'd expect and dominates the film with his raw charisma and charm. The action sequences are breathtaking, not because of its technical hold but because of its raw emotional power. The final shot where Lee's character makes a flying kick as shots are being fired by armed soldiers has to be one of most memorable sequences in cinema.
Read More: Best Movies Ahead of Their Time
8. Hard Boiled (1992)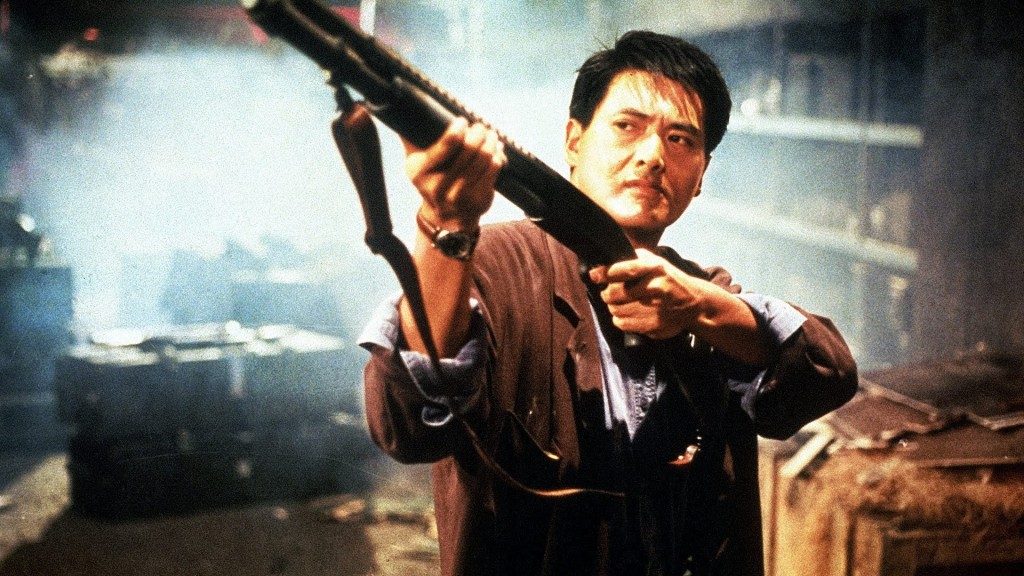 Long before director John Woo exploded on to the Hollywood scene with genre classics like 'Hard Target', 'Face/Off', 'Mission: Impossible 2', he made this high voltage action drama in his home country starring Chow Youn-fat, Tony Leung Chiu-Wai, Anthony Wai. 'Hard Boiled' follows a cop who teams up with an undercover cop to nab a smugglers group. Unusual for an action flick, the film has superb writing all along and the characters are extremely well etched which makes for a more emotionally involving experience. The action sequences are breathtakingly brilliant and intensely shot as Woo displays astonishing command and authority.
Read More: Best Needle Drops in Movies
7. A Better Tomorrow (1986)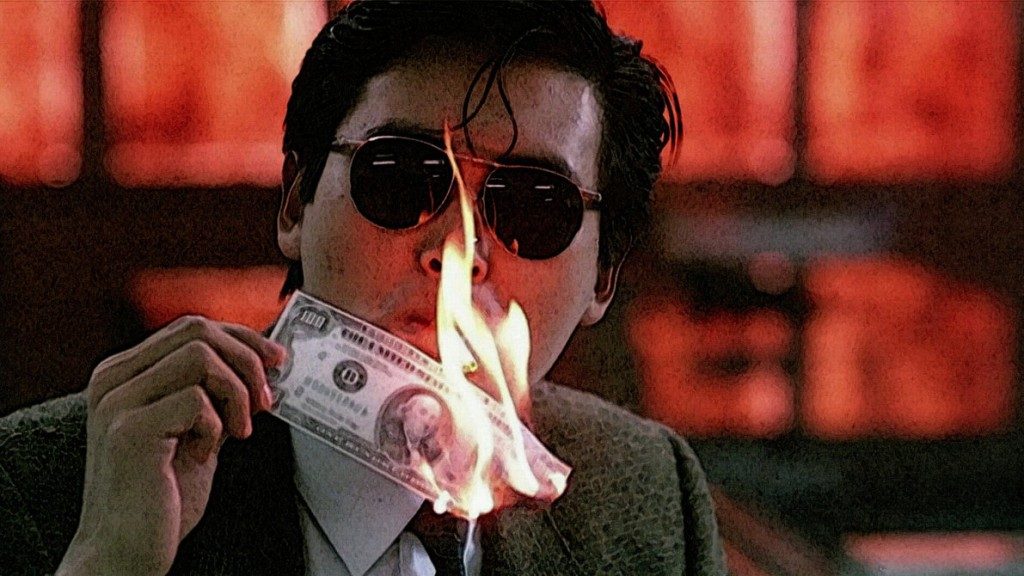 Arguably one of the finest Hong Kong movies ever made, 'A Better Tomorrow' is the kind of film that could make you fall in love with genre. Starring Ti lung, Leslie Cheung and Cho Yun-fat, tells the story of two brothers, one being a cop and the other a gangster. Parts of the film have now become iconic, most notably Yun-fat's character which has been imitated numerous times by fans and the film also pays homage to Martin Scorsese' 'Mean Streets' in the famous entry scene of Chow Yun-fat's character to the restaurant before the shootout.
Read More: Best Dance Movies of All Time
6. Nikita (1990)
Luc Besson's mastery over the action genre is simply astonishing. Unlike most action filmmakers, Besson doesn't get caught up in his own ambitions and instead focuses on the very basics of the genre and incorporates his distinctive visual style to craft exhilarating cinematic experiences. While 'Leon: The Professional' remains his best work, 'Nikita' often falls under its shadow and does not gain the kind of praise it truly deserves. The film, cut straight from the same cloth as 'Leon', follows a convict who is turned into an assassin for the government. Anne Parillaud is fantastic in the lead role and carries the film forward with invigorating charm and energy.
Read More: Famous Improvised Movies Scenes
5. Oldboy (2003)
Perhaps a strange choice because 'Oldboy' is generally placed under the mystery/thriller category. But when you think of it, there are plenty of action sequences in the film and this makes it very much of an action movie. Choi Min-sik is highly impressive in the action sequences which are violent and disturbing but possess such raw emotional power that you fail to take your eyes off the screen. Whilst the film may not look very impressive on re-watches, the first viewing is certainly very entertaining and satisfying on many levels.
Read More: Best Lawyer Movies of All Time
4. 13 Assassins (2010)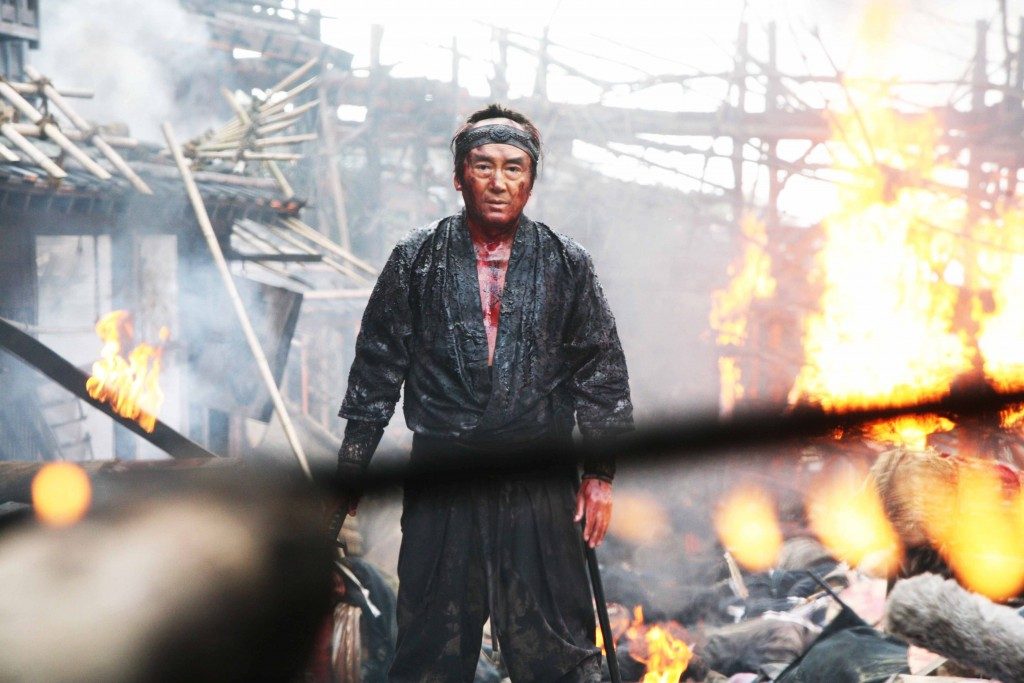 This Takashi Milke samurai flick centers around a group of 13 assassins who are planning to assassinate the deadly leader of the Akashi clan, Lord Matsudaira Naritsugu. The film is a remake of the 1963 movie of the same name which was directed by Elichi Kudo and Takashi Milke's version betters its original on almost ever level. The action sequences are top notch and Milke's visual style is remarkably distinctive and fiercely authoritative. Most action films are often criticized for its lack of focus on story and character development but '13 Assassins' manages to come off as an incredibly entertaining action piece that very nearly transcends its genre with some sharp writing and stupendous performances all throughout.
Read More: Best Fast Paced Movies of All Time
3. The Raid (2011)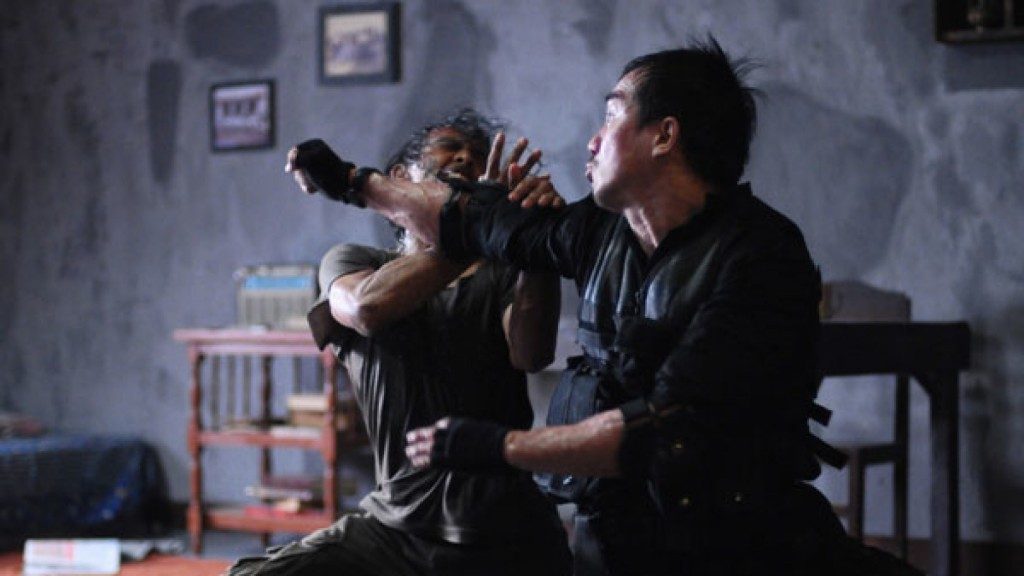 One of the most exhilarating action movies ever made, 'The Raid' is just as entertaining and thrilling as cinema can get. Despite being churned out in abundance, action movies have always come off as painfully mediocre and infuriatingly trite with absolutely no thought put into the script but 'The Raid' takes a wildly route. There's some really good plot writing along with some inspiring directing and faultless action sequences. The film doesn't tend to be ambitious and it does what it set out to do with remarkable ease and panache.
Read More: Best Movies About Terminal Illness
2. Way of the Dragon (1972)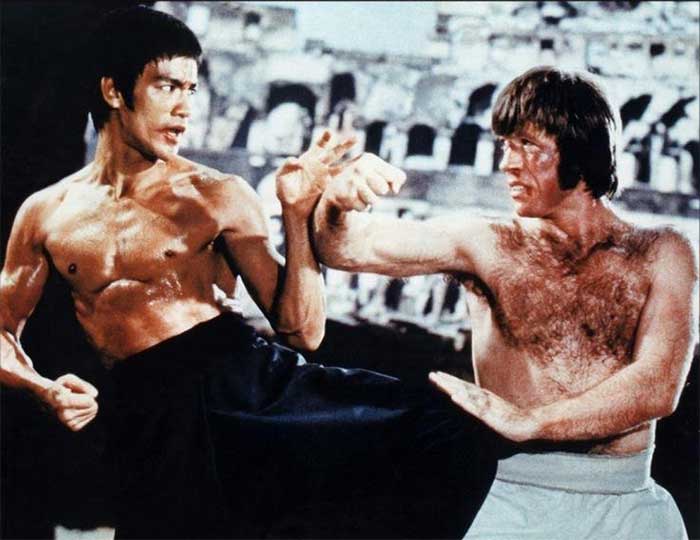 One of Bruce Lee's greatest works, 'Way of the Dragon' is a lovely charming blend of comedy, drama and action. As a filmmaker and a martial artist, this one probably realizes Lee's true vision to the fullest. The film tells the story of a man who arrives in Rome to help his relatives who are being forced by a mafia syndicate to sell off their restaurant. The film is now famous for the climactic battle sequence between Lee and Chuck Norris at the Colosseum. While Lee may best be known for his work in 'Enter the Dragon' among western audiences, it's in 'Way of the Dragon' where he fully displays his remarkable range as an actor and as a truly great martial artist.
Read More: Best Gender Bender Movies of All Time
1. Seven Samurai (1954)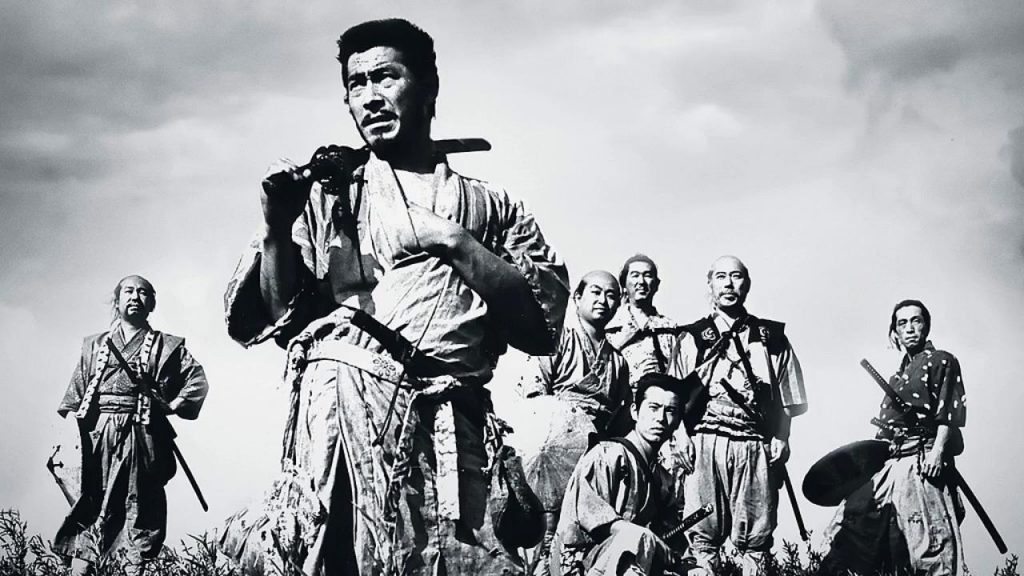 Well this was no-brainer, to be honest. Path-breaking in the truest sense of the word, Akira Kurosawa's genre defining masterpiece set the rules for action movies to follow and shaped the way as we see it today. 'Seven Samurai' follows a group of villagers, led by a veteran samurai, who prepare themselves to fight a pack of bandits who would come to steal their crops. The film was widely noted for its groundbreaking technical innovations, most notably the high octane action sequences. Filmmakers, critics and audiences continue to rate the film as one of the greatest ever made.
Read More: Best Native American Movies of All Time