Gender Bender movies are movies where a person dresses, behaves, and speaks in a way characteristic of the opposite gender. This is also called cross-dressing, and to get more specific, a man who dresses up as a woman is called a drag queen, and a woman who dresses up as a man is called a drag king.
There have been many movies with characters that cross-dress, but very few have been able to capture the complexities of gender, sexuality, and human desires in a way that is both intellectually stimulating and emotionally satisfying. This article looks at the list of top gender swap movies ever made. You can watch some of these best gender-bender movies on Netflix, Hulu, or Amazon Prime.
12. She's the Man (2006)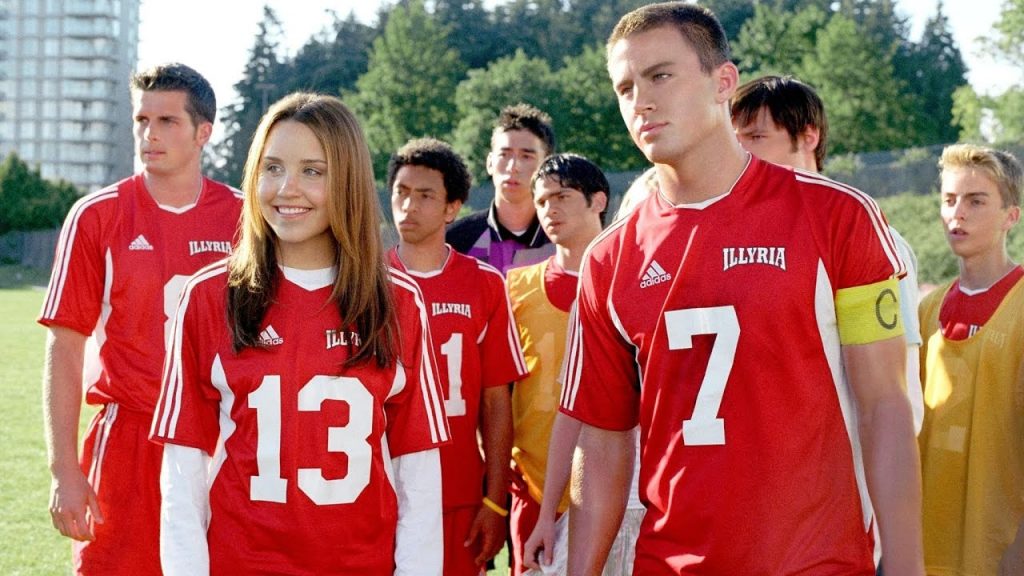 Inspired by William Shakespeare's 'Twelfth Night,' 'She's the Man' is about a teenage girl who, disguised as a boy, gets into her brother's soccer team after her team gets cut. Amanda Bynes stars in the lead role, and her exuberant performance comes off as a saving grace in an otherwise forgettable film. There are occasional moments of brilliance in the film, but it just fails to come off as a whole. Still, Bynes carries the film forward with her endearing charisma, liveliness, and charm.
Read More: Best Stop-Motion Animation Movies of All Time
11. To Wong Goo, Thanks For Everything! Julie Newmar (1995)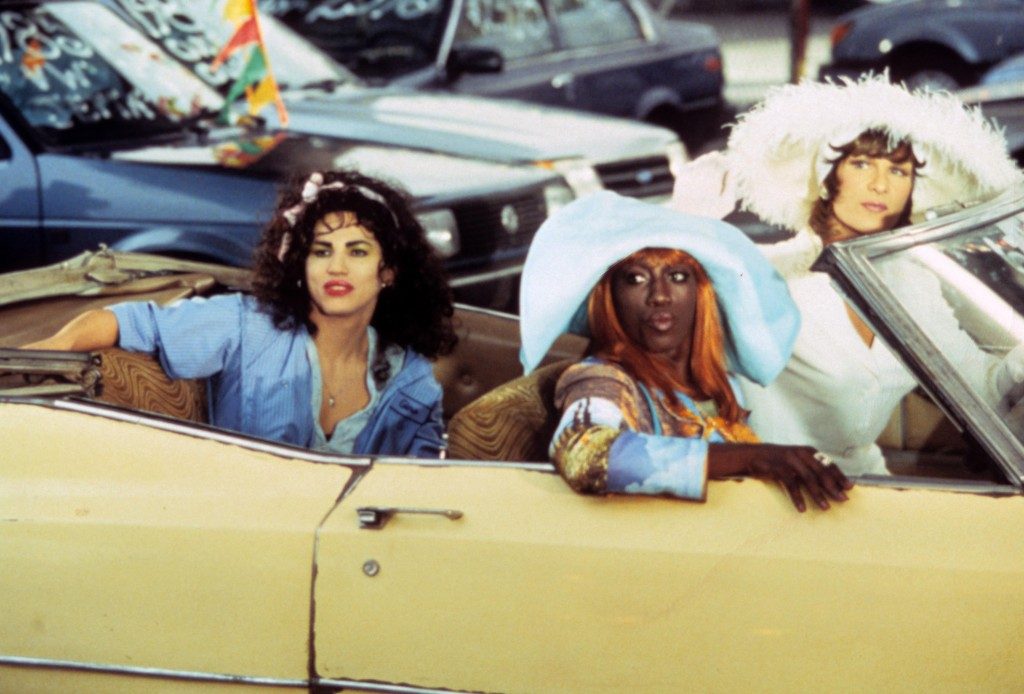 Beeban Kidron's gorgeously messed up comedy-drama follows three drag queens, one of them a newbie, who embark on an adventurous road trip to Los Angeles in order to perform in a competition. However, their journey takes bizarre twists and turns, and all of a sudden, reaching their destination becomes a challenge. The film is flawed in many ways and lacks the deftness and intelligence in handling its subject, but the overall charm and delectable humor compensate for its flaws, and it ultimately comes off as a memorable and fun ride.
Read More: Best Sci-Fi Thriller Movies of All Time
10. Kinky Boots (2005)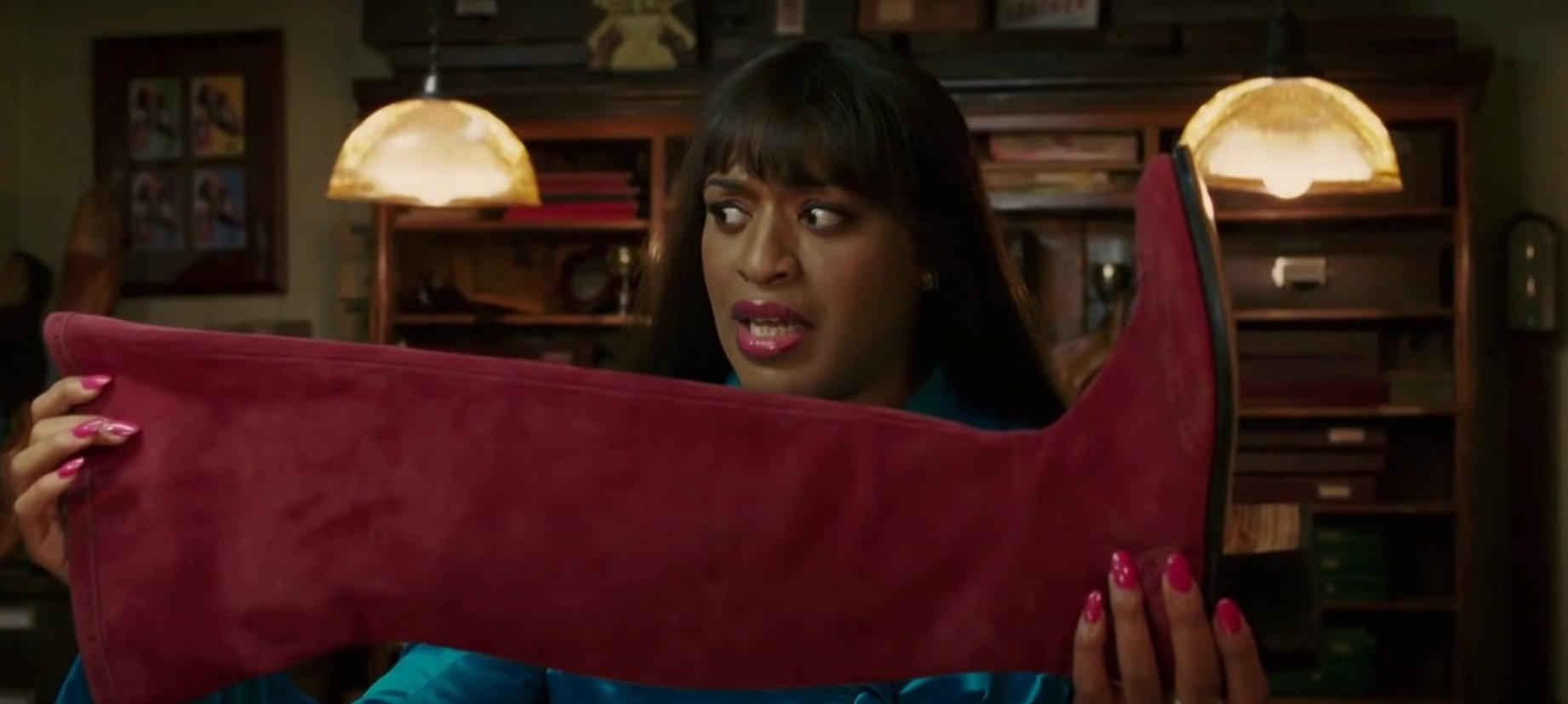 'Kinky Boots' depicts the relationship between a struggling shoe factory owner and a drag queen who helps the man save his business. Lola, the drag queen, brings about major changes to his business as she comes up with a plan to produce custom footwear for drag queens instead of men's shows that his firm currently deals in. The film is well written and though it may not be as sharp and intelligent as some of the others on the list, still comes off as a wildly entertaining piece partly due to the performances and the film's good intentions.
Read More: Best Horror Thriller Movies of All Time
9. The Birdcage (1996)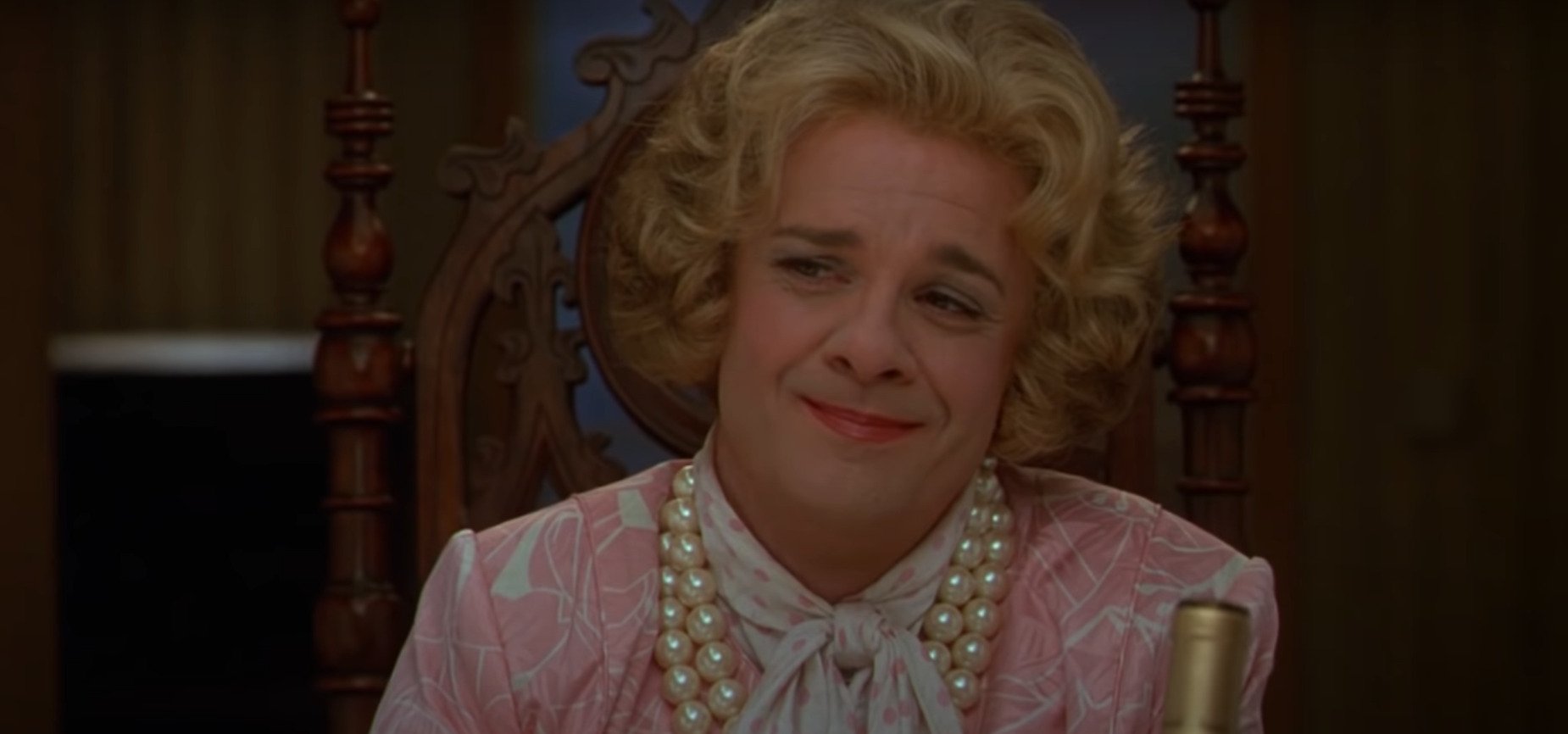 Robin Williams plays an openly gay owner of a drag club who, along with his drag queen partner, leads a very enjoyable life. However, their peace is shattered when Williams' son decides to marry the daughter of the Republican Senator Kevin Keeley. The film is absurdly entertaining, and though it seems like a charming, cross-dressing flick on the surface, it transcends genres as it explores a wide variety of themes underneath the guise of a comedy. Williams is fantastic in the lead role and is the driving force of the film while the rest of the cast brilliantly compliment the well-toned script.
Read More: Best Horror Movie Posters of All Time
8. Mulan (1998)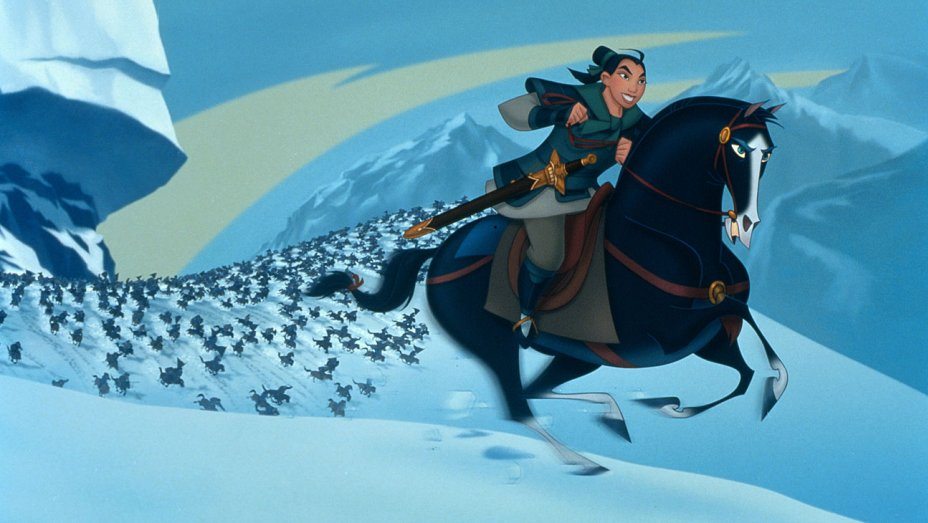 This animated musical comedy action flick tells the story of a young woman who disguises herself as a man and goes on to join the army and fight in place of her father, who is physically weak. It's a heroic tale of triumph, loyalty, duty, and honor. The film is infused with a sense of energy that is intoxicating in its absurd optimism and hopefulness. The tone is well maintained throughout, and the narrative never tends to drift apart despite the sweeping nature of the story. The film won numerous awards and accolades and is now regarded as one of the best animated movies of the decade.
Read More: Best Portuguese Movies of All Time
7. Mrs. Doubtfire (1993)
Chris Columbus' endearing comedy-drama tells the story of a divorced actor who disguises himself as an old woman and begins to work as a housekeeper in order to interact with his children. Robin Williams stars in the lead role, and his comic charisma drives the film ahead, albeit the film's inherent sentimentality tends to overshadow the brilliance of his performance in parts. It's a lovely drama that takes a simple yet hopeful look at the themes of separation, divorce, and the kind of impact it has on the family and children. Its tackling of the subject isn't remarkably smart, but its inherent optimism makes for a thoroughly satisfying experience.
Read More: Best Movies Based on Plays
6. The Adventures of Priscilla, Queen of the Desert (1994)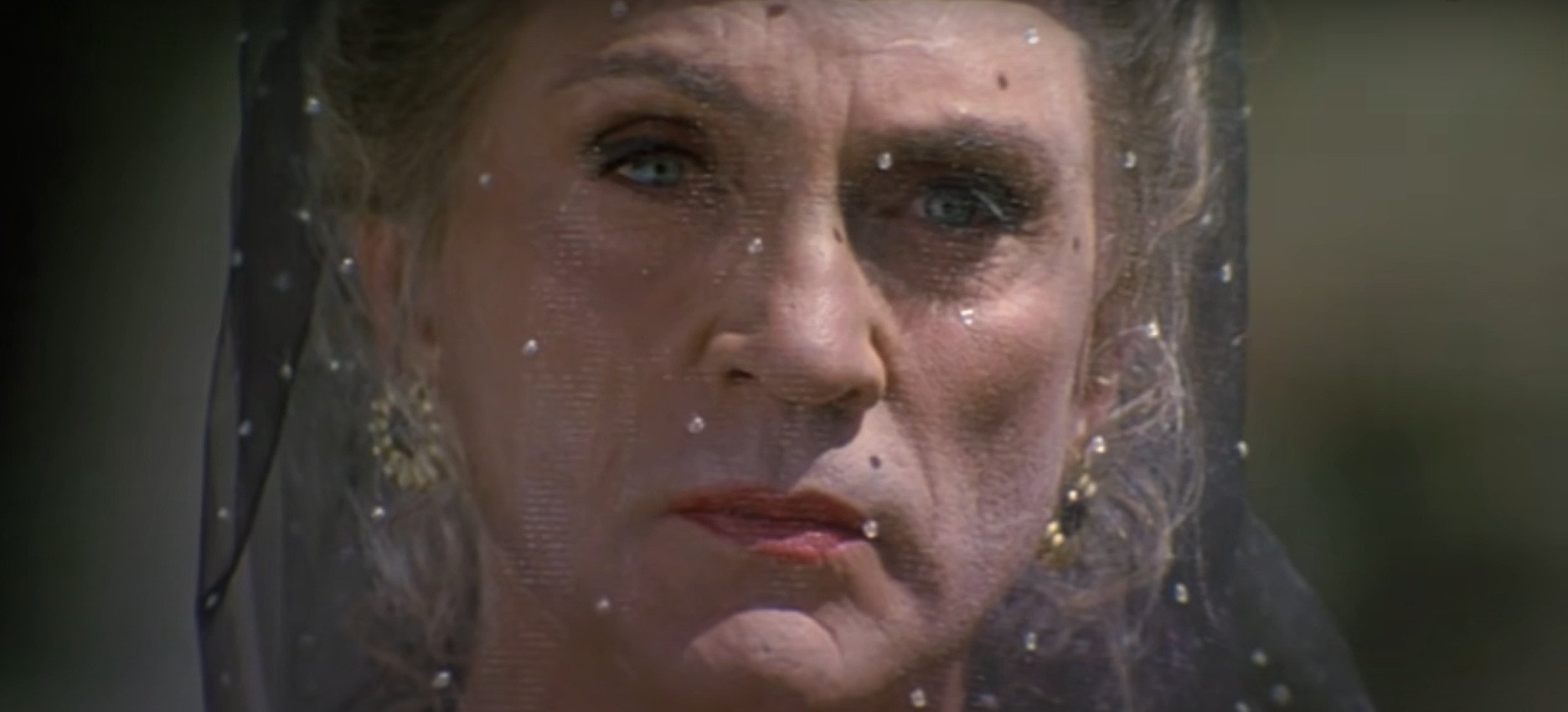 Stephen Elliot's delectable road movie follows a transgender woman and two drag queens who travel across Australia, performing cabaret and entertaining various kinds of people throughout the journey. The film was noted for introducing LGBT themes to a wide, mainstream audience and was one of the first movies that accurately took on the subject. The film has aged incredibly well, and the humor still hits brilliantly, while the subtle melodrama makes for a very satisfying viewing experience. Terrence Stamp is brilliant in the role of a transgender woman, and his performance defines the tone and atmosphere of the film.
Read More: Best Greek Movies Ever
5. Yentl (1983)
This beautiful film about a Jewish girl who cross-dresses as a boy to get into an orthodox school is simply one of the best gender-bender movies ever made. However, things turn increasingly complex when she falls in love with a man whose fiancee is attracted to her. The characters are extremely well etched and so layered, which makes for an emotionally engaging experience and Barbara Streisand's performance stands out as one of the best ever in a gender-bender movie. Her heartbreakingly vulnerable, sincere performance pushes the film to new emotional realms.
Read More: Best PG-13 Movies of All Time
4. Victor/Victoria (1982)
Blake Edwards' iconic musical comedy stars Julie Andrews, who cross-dresses as a man. Her character is a struggling female soprano who conceals her identity in order to survive and make ends meet. However, this complicates her personal life to a massive extent as she is lost and torn by her own identity. The consistency in tone makes for an exhilarating viewing experience which is further heightened by a sharp, intelligent, and witty performance by Julie Andrews, who is quite frankly the heart and soul of the film. It is, without a doubt, one of the best gender-bender movies.
Read More: Best Action Thriller Movies of All Time
3. The New Girlfriend (2014)
Francois Ozon is one of the most underrated filmmakers working in cinema today. His style is strikingly distinctive, and his movies are bold, humorous explorations of human sexuality. 'The New Girlfriend' is probably one of his finest works; it tells the story of a widower who develops a relationship with his wife's best friend while his uncontrollable desire to dress like a woman complicates his life. The film is a sharp, intelligent exploration of human desires and sexuality with melodrama and humor infused to elevate the emotional impact of the film. 'The New Girlfriend' is easily one of the best gender bender movies ever made and possibly the best gender bender movie of the century.
Read More: Best Movies About Mermaids
2. Tootsie (1982)
Sydney Pollack's gorgeously elegant, gracefully intelligent comedy-drama follows a highly talented, unemployed actor who adopts a new identity as a woman in order to land a role in a soap opera. However, things take a hilarious turn when he falls in love with one of his co-stars, and he is torn between revealing his true identity and being friends with her. Hoffman's infectiously hilarious performance is the highlight of the film as it beautifully drives the narrative, finding the essence of its gracefully toned humor.
Read More: Best Musician Movies of All Time
1. Some Like it Hot (1959)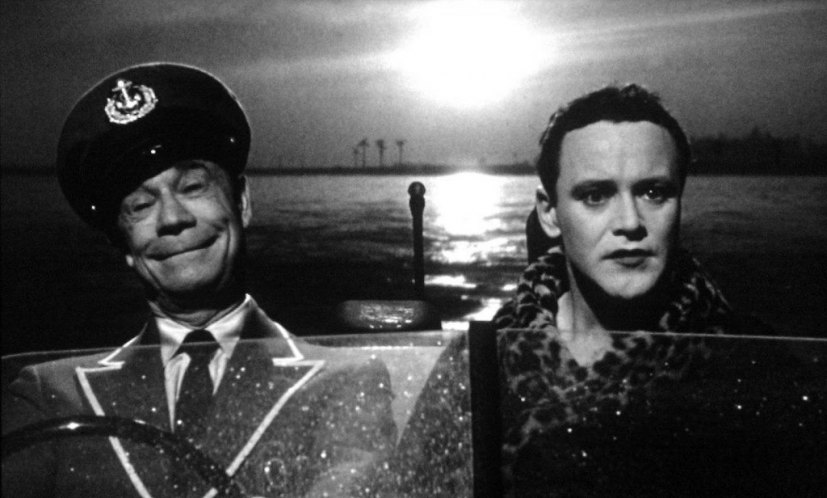 Few films are as universally loved and adored as this Billy Wilder classic. 'Some Like it Hot' fiercely broke gender norms in cinema in ways people could never imagine. The film tells the story of two musicians who cross-dress as women and try to evade a group of mobsters after witnessing a crime committed by them. It's an incredibly entertaining, endlessly exciting movie that incorporates a wide variety of themes with sharp, intelligent humor. The final scene where Jerry reveals his true identity and Osgood simply responds by saying, "Well, nobody's perfect!" is possibly one of the funniest moments ever captured on-screen. A must-watch for every movie lover!
Read More: Best Army Movies of All Time