For a long time it has been seen that plays have taken inspiration from timeless classic films, thereby resulting in them being adapted for the Broadway. However, over time many such films have gone the other way and have been based on award-winning plays that equally result it mesmerizing the audience nevertheless. The following is a list of top ten movies adapted from plays of all time. Some on of these best movies are based on Shakespeare plays. You can watch many of these movies on Netflix, Hulu, or Amazon Prime.
10. A Few Good Men (1992)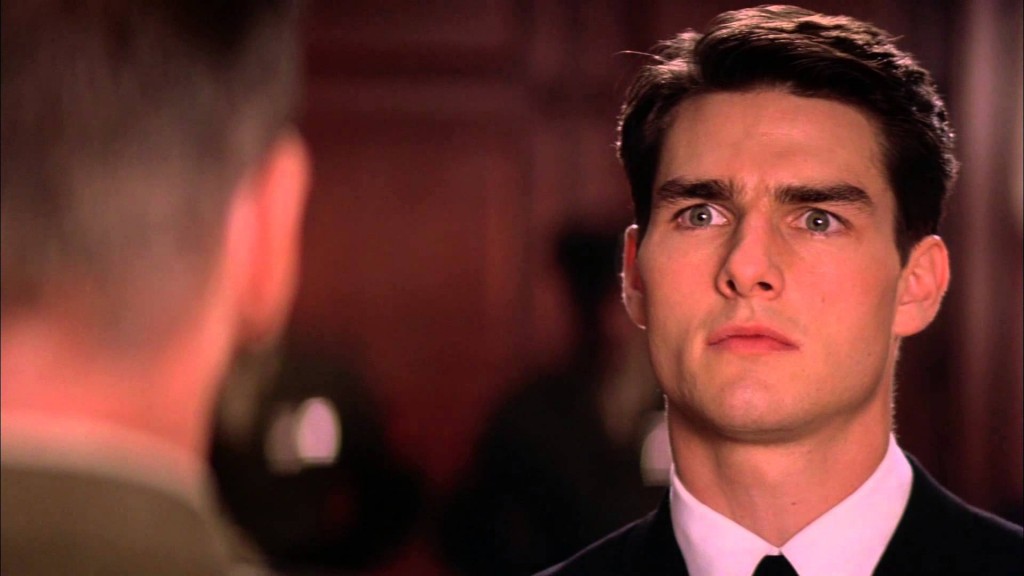 Based on the stage play of the same name, this gripping film tells the compelling story of the court-martial of two U.S. Marines charged with the murder of a fellow Marine and the tribulations of their lawyers as they prepare a case to defend their clients. The highlights of the film include captivating performances by the suave Tom Cruise and the sombre Jack Nicholson who manage to keep the audience glued to their seats till the very last moment.
Read More: Worst Movie Franchises Ever
9. Glengarry Glen Ross (1992)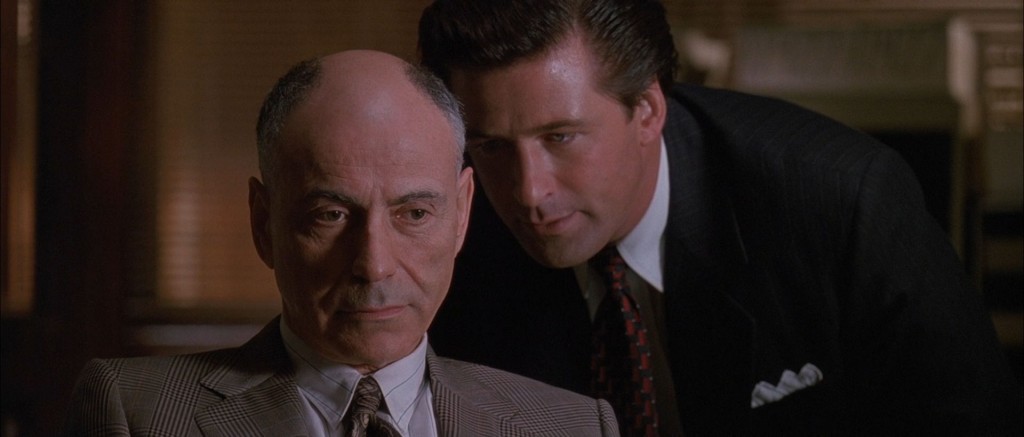 Al Pacino stars in this drama film based on the Pulitzer Prize and Tony Award winning play of the same name by David Marmet. Directed by James Foley and set in New York City, this film narrates two important days in the lives of four real estate salesmen and how they become desperate when the corporate office sends a trainer announcing that in a week's time all except the two top salesmen will be fired from their jobs. Also co-starring Alan Arkin and Ed Harris, this film is particularly notorious for its use of profanities. The film's narrative is accentuated by the mesmerizing performance of Al Pacino who carries out his task with great finesse thereby getting nominated for an Academy Award. The selling points of this film also include the sombre tone of the film depicted by the low lighting, shadows and the monochromatic blue-grey colour scheme.
Read More: Best Italian Movies Ever
8. Death of a Salesman (1985)
Directed by German filmmaker Volkor Schlondorff and based on the Pulitzer Award winning drama of the same name, this film portrays the life of an aging salesman, Willy Loman (played by the fantastic Dustin Hoffman), who has lost his job because of encroaching senility, lives on hand-outs provided by his friend Charley played by Charles Durning. Contemplating suicide, Willy reflects on his life and the failed promise of his sons Biff (John Malkovich) and Happy (Stephen Lang), Willy finally faces bitter truths about his sons, particularly Biff, a one-time athlete who has become a kleptomaniac. One should watch out for the heart-warming performances delivered by Dustin Hoffman and John Malkovich, both of whom are simply outstanding in their roles of father and son. The film's structure resembles a stream of consciousness account. Also, many dramatic techniques are also used to represent the time shifts throughout the film. Altogether, this film is a must watch for all who are fans of point of view dramas.
Read More: Best Movies About Blindness
7. Casablanca (1942)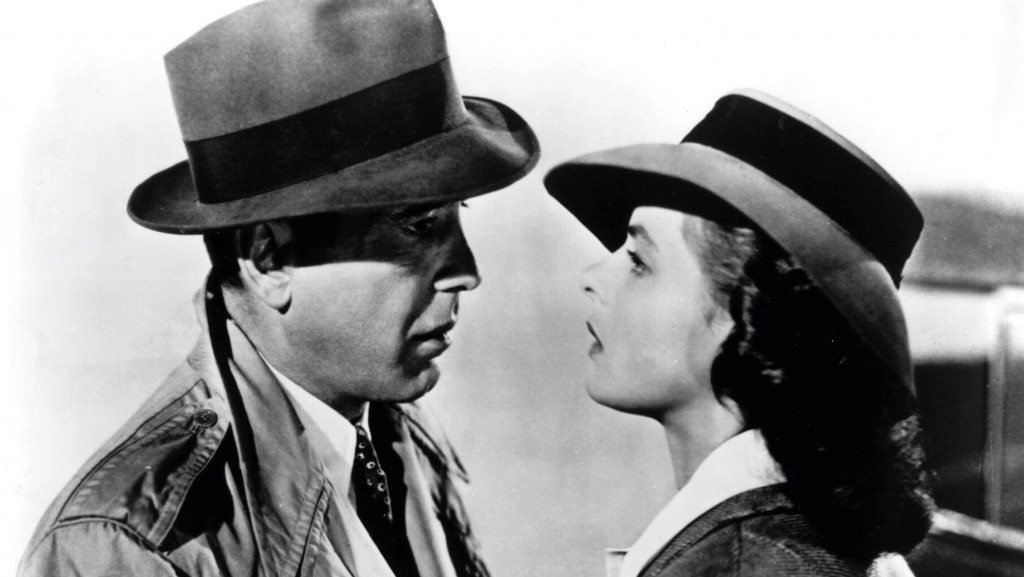 Ranked by many as one of the greatest films ever made, Casablanca is based on the Murray Burnett and Joan Alison's unproduced stage play, "Everybody Comes to Rick". Set against the backdrop of the Second World War, the film primarily focuses on an American expatriate who needs to make a choice between his love for a woman and helping her and her husband (a leader of the Czech Resistance) in escaping from the Nazi occupied and Vichy controlled city of Casablanca to keep on fighting against the Nazis. The film also boasts of a stellar performance from the cast as well as the music written by the acclaimed music director Max Steiner, who was best known for the background score for "Gone with the Wind". This one is truly an all-time classic as well as one to look out for as a romantic period film.
Read More: Best Schizophrenia Movies of All Time
6. Who's Afraid of Virginia Woolf? (1966)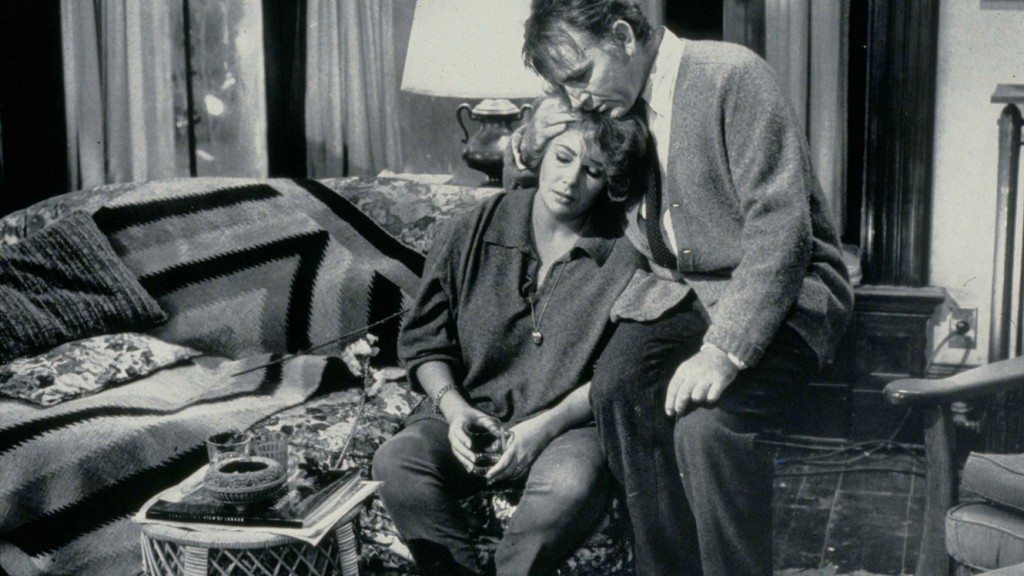 This Elizabeth Taylor starrer film (which is a trenchant adaptation of the play of the same name by Edward Albee) puts the lead actors in the roles of a husband and wife who after a university faculty party, receive an unwilling young couple as guests and invite them to an evening of sadistic fun and games during which the truth about the host couple's relationship comes into picture. Elizabeth Taylor delivers one of her best performances up to date which resulted in her winning another Academy Award for Best Actress. Such great is this film that in the year 2013, it was selected for preservation in the United States National Film Registry by the Library of Congress.
Read More: TV Shows Based on Movies
5. A Man of All Seasons (1966)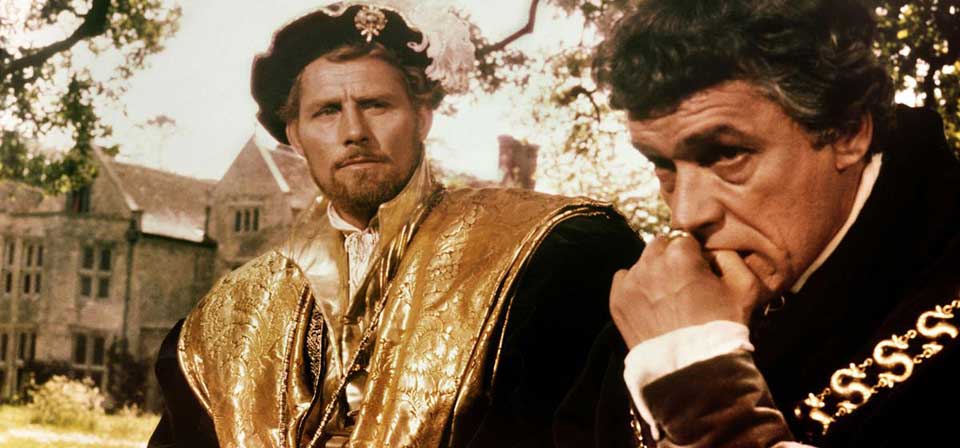 A Man of All Seasons is a biographical drama that is based on Robert Bolt's play of the same name which in turn is based on the final few years of the life of Sir Thomas Moore. The gist of the movie is the strictly Catholic Sir More's refusal to acknowledge King Henry VIII's break from the church to divorce his first wife and marry a woman named Anne Boleyn. Sir Thomas willingly faces death rather than sacrifice his ideals. The director Fred Zinnemann retains the play's wordiness throughout without sacrificing the film's strong sense of visualizations. The film's strong cinematography and also memorable performances from the impeccably chosen cast members, plays a vital role in the film being awarded six Oscars.
Read More: Best Bullying Movies of All Time
4. The Lion in Winter (1968)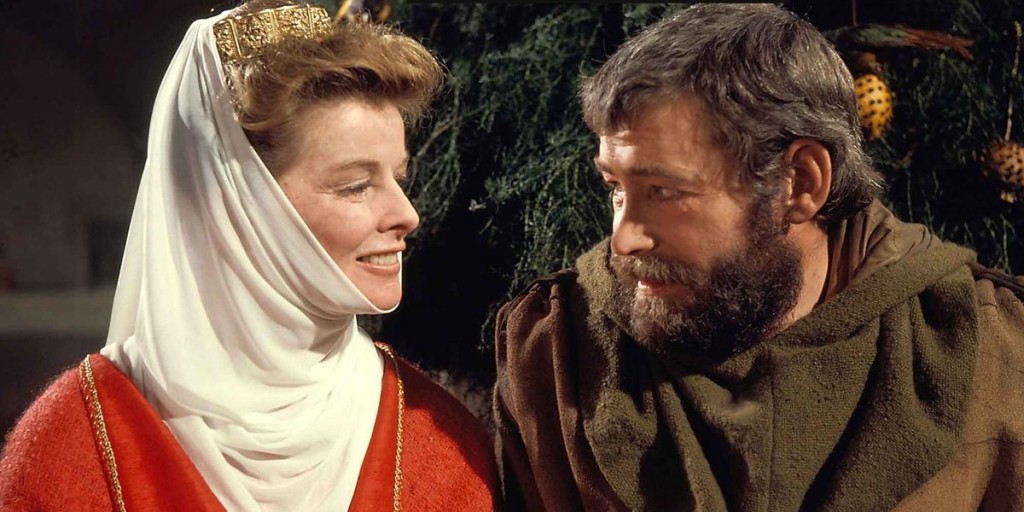 This film of stratagem and manipulation starring Katharine Hepburn, and Anthony Hopkins (in his big-screen debut), is boosted by incredible performances from the stellar cast. Based on the Broadway play of the same name, The Lion in Winter is a historical drama set in Medieval England. This film depicts Christmas Court in 1183 where King Henry II argues with his estranged wife, Eleanor, over whether Prince John or Richard shall inherit the throne. Further complicating things, King Philip II of France seeks his own fortune by demanding his sister Alais, currently Henry's mistress, be betrothed to Richard, all the while inciting hatred and rebellion among all of Henry's sons toward their father. Highlights include the Academy Award winning performance by Katharine Hepburn and also an impressive debutante Anthony Hopkins. It is bound to captivate the audience throughout ages.
Read More: Best Nun Movies of All Time
3. Romeo and Juliet (1968)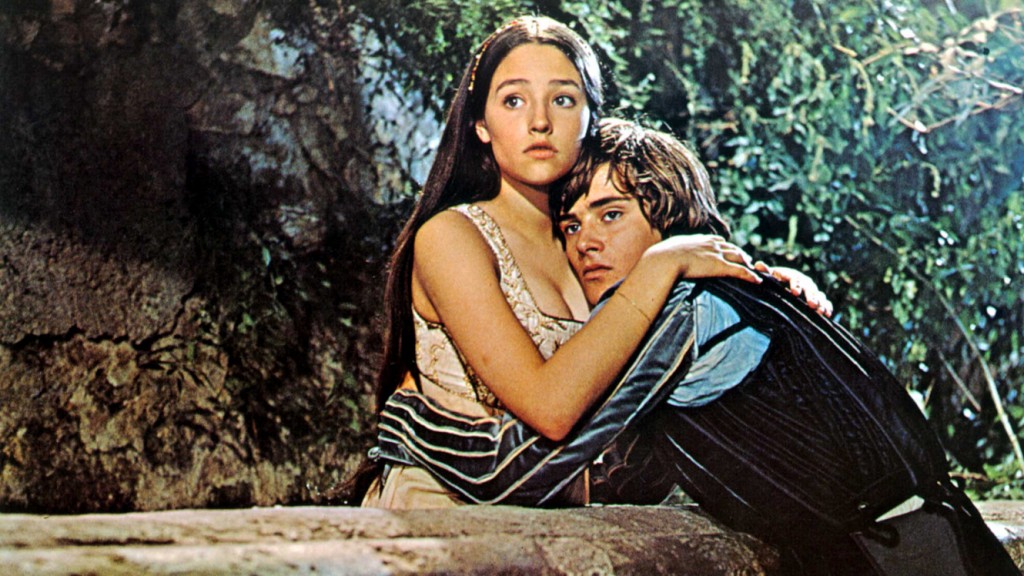 Not much is required to be said about this already famous film. Romeo and Juliet is a 1968 British-Italian romance film based on the tragic play of the same name (1591–1595) by William Shakespeare. Phenomenal acting by the lead cast members along with arresting visuals make way for Zeffirelli's Romeo and Juliet as the most definitive cinematic adaptation of the Shakespearean tragedy. The film's love theme was widely disseminated, notably in a segment of BBC's radio show called "Our Tune" and along with it an instrumental version of the theme by Henry Mancini was a Number one success in the USA in June 1969.
Read More: Best Pregnancy Movies of All Time
2. Cat on a Hot Tin Roof (1958)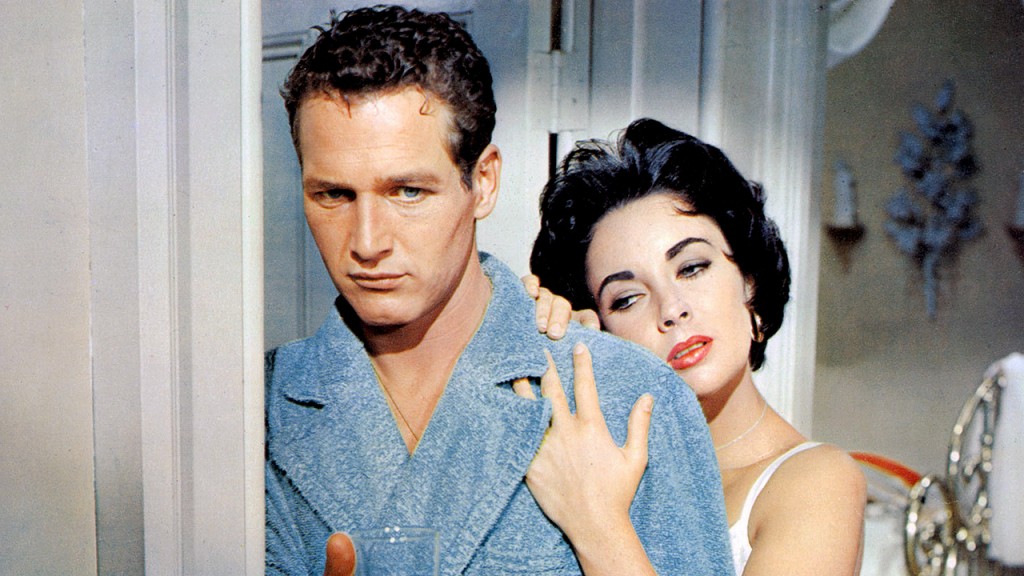 Based on the Pulitzer Award winning play of the same name by Tennessee Williams, this film highlights one of Williams's best known works. Set in the "plantation home in the Mississippi Delta of Big Daddy Pollitt, a wealthy cotton tycoon, the play scrutinizes the relationships among members of Big Daddy's family, mainly focussing on the relations between his son Brick and Maggie the "Cat", Brick's wife. Even though he doesn't know it, yet the family father is slowly dying of cancer. However, the other family members are well aware of his prevailing death and have set their eyes on his soon to be willed fortune. The film however cuts out many themes on homosexuality that were present in the original play. Despite this, the film went on to win several accolades from the critics and audiences alike.
Read More: Best Time Loop Movies of All Time
1. A Streetcar Named Desire (1951)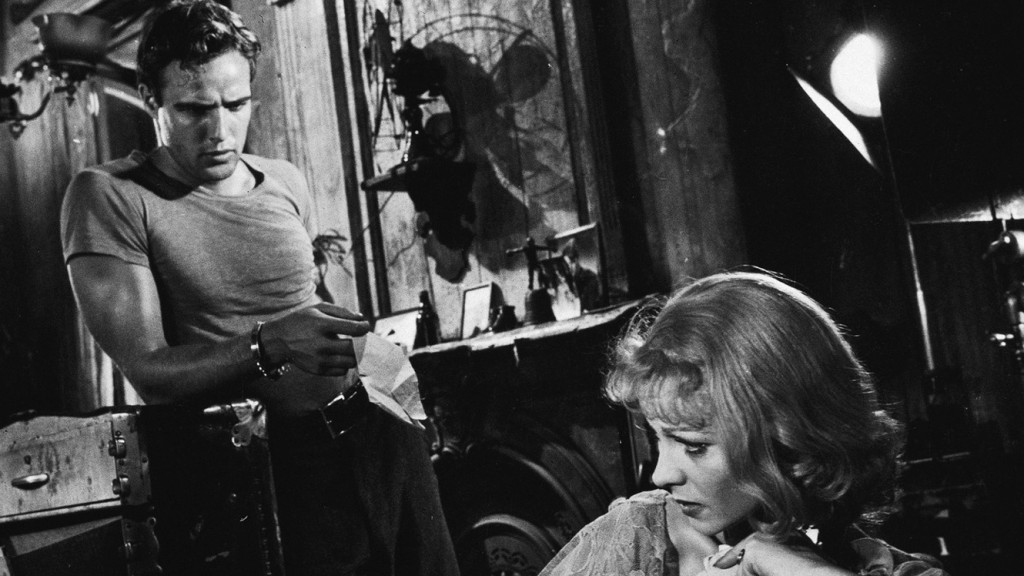 Another classic play by the renowned Tennessee Williams brought to the silver screen by acclaimed director Elia Kazan. In this film based on the play, Blanche DuBois (Vivien Leigh) comes to visit her pregnant sister, Stella (Kim Hunter) and her orthodox husband Stanley (played by the charismatic Marlon Brando), in New Orleans. On the verge of insanity, Blanche tries hard to forget her checkered past and start a fresh life while being attracted to Stanley's friend Mitch. She ponders over the bittersweet incidents of her past, but soon discovers that she cannot outrun that past and the stage is set for her final, brutal confrontation with Stanley. Superb acting from star Vivian Leigh ensured that she was awarded the prestigious Academy Award for Best Actress for this film. Marlon Brando also establishes himself as a rising superstar in Hollywood via this film. The star cast plays an important role as to why this film is ranked so high in this list.
Read More: Best Movies About Movies