Time loop movies are extremely interesting. They pose a very curious scenarios that often lead to confusing situations. As an audience, you enjoy that chaos and complexity when characters are caught in the middle of a never ending time loop where the day just keeps repeating itself. You end up wondering: What would you do if you got stuck in a loop, and starting to live the same day over an over again? Surely, it will one hell of a ride. Here is a list of top time loop movies ever. You can watch some of these best time loop movies on Netflix, Hulu, or Amazon Prime.
15. Before I Fall (2017)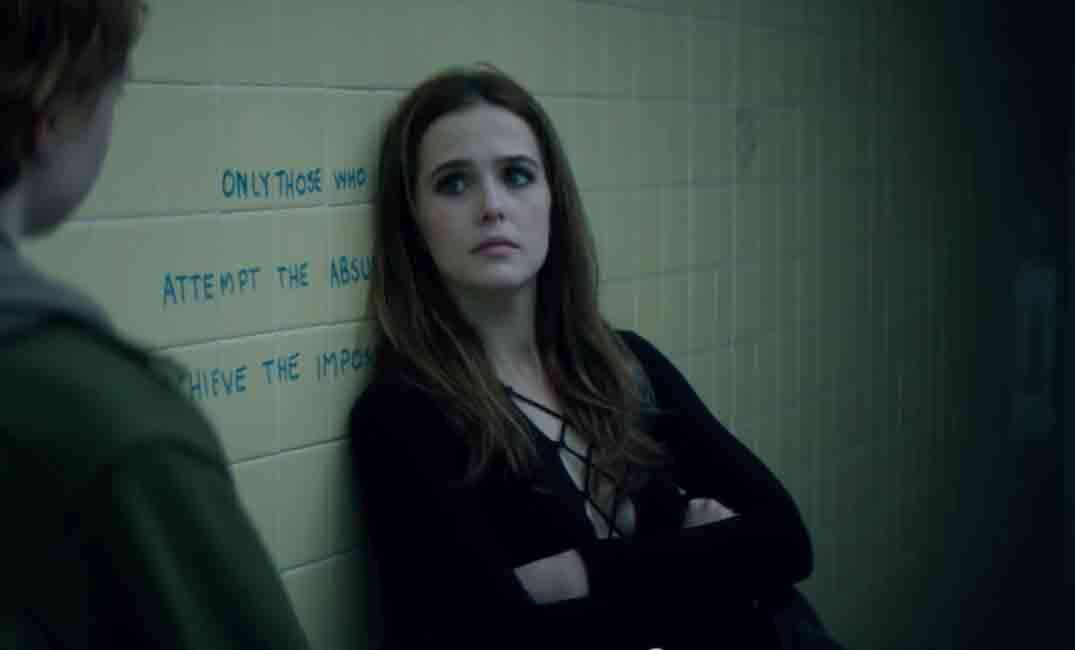 A teenage girl, Samantha Kingston (Zoey Deutch) is involved in a fatal car crash, along with her friends on Cupid's Day (February 12). But a day later she realizes that she is stuck in a time loop, reliving the day of her death again and again. Before I Fall is a well-acted adaptation of Lauren Oliver's novel, exploring the sci-fi/time-loop genre with a fresh and distinctive perspective. It inspires how can one make their second chances count, and the story-telling is backed by a strong performance from emerging star, Zoey Deutch. This coming-of-age drama though gets derivative sometimes but is quite effective as well and thus it's worth a watch.
Read More: Best PG-13 Movies of All Time
14. Blood Punch (2013)
Milton (Milo Cawthorne) runs from a rehab center with Skyler (Olivia Tennet) for a money making drug score. But when he is lured into an isolated cabin along with her psychotic boyfriend, he finds out that the trio is reliving the same day independently. Now, it seems like a love triangle gone badly, stories like you have watched a hundred times, but it isn't. Filled with exuberant twist and surprises, Blood Punch is an incredibly smart piece of cinematic art, unraveling the story in a conventional but exciting manner trapping the audience with the characters. Unexpectedly, this debut feature of director Madellaine Paxson come along out of nowhere to a successful mixture of mystery and horror blended with the concept of time-loop.
Read More: Best Action Thriller Movies of All Time
13. ARQ (2016)
In a post-apocalyptic future, an engineer, Renton (Robbie Amell), faces a home invasion by three masked intruders. When he accidentally breaks his neck while escaping, he wakes up again, eventually finding out, that his invention has caused the time to loop, and the day is repeating itself. He must protect his invention, ARQ, that could deliver unlimited energy and time and could end the wars that have consumed the world.
'ARQ' is a low-budget venture of director Tony Elliott (who directed episodes of 'Orphan Black') which, makes an impressive use of its limited resources. Backed by Amell's fairly-acted performance, this tricky sci-fi thriller does a great job in adding many folds and twists in the story-line and then enclosing all of them at the climax. The movie, despite the low budget, remains captivating throughout and does not distract at all. An enjoyable viewing, 'ARQ' is recommended on all accounts.
Read More: Best Movies About Mermaids
12. Happy Death Day (2017)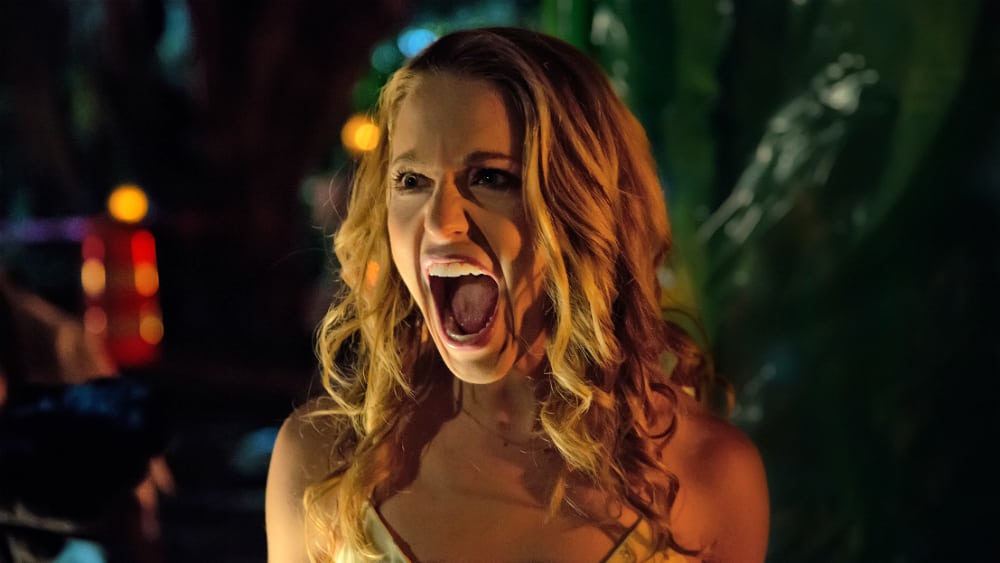 While going to a party on her birthday, Tree (Jessica Rothe), a spoiled brat, is lured into a tunnel and murdered by a mysterious masked man. Upon her death, she wakes up in a classmate, Carter's (Israel Broussard) room. When she has killed again the next day, she realizes she is reliving her "death day" again and again and sets out to find the killer.
A slasher/horror film, 'Happy Death Day', to be honest, is not a serious, horrifying and violent movie, which is the best thing about it. It's rather more of a fun experience which I would definitely vouch for. No, out of the world entity or gruesome murders, still, "Happy Death Day is an interesting story, that connects all its sub-plots in a way, I'd describe as a really interesting and enjoyable watch. With a slight romantic touch, the movie is a must-watch entertainer, who critics called " a modern-day mixture of 'Groundhog Day' and 'Scream'."
Read More: Best Musician Movies of All Time
11. 12:01 (1993)
A jaded employee, when involved in an electric shock accident, is surprisingly stuck in a time loop, that forces him to relive his worst day over and over. Released in the same year as 'Groundhog Day' (which I'll later come to), '12:01′ was highly overshadowed despite having an exciting storyline. A sci-fi romantic drama, '12:01′ is worth remembering, whenever the sub-genre of time-loop is in the discussion. A well-written screenplay brought to life by a worthy performance by Jonathan Silverman, '12:01′ is something you will be willing to watch again sometime after you've watched it once.
Read More: Best Army Movies of All Time
10. Haunter (2013)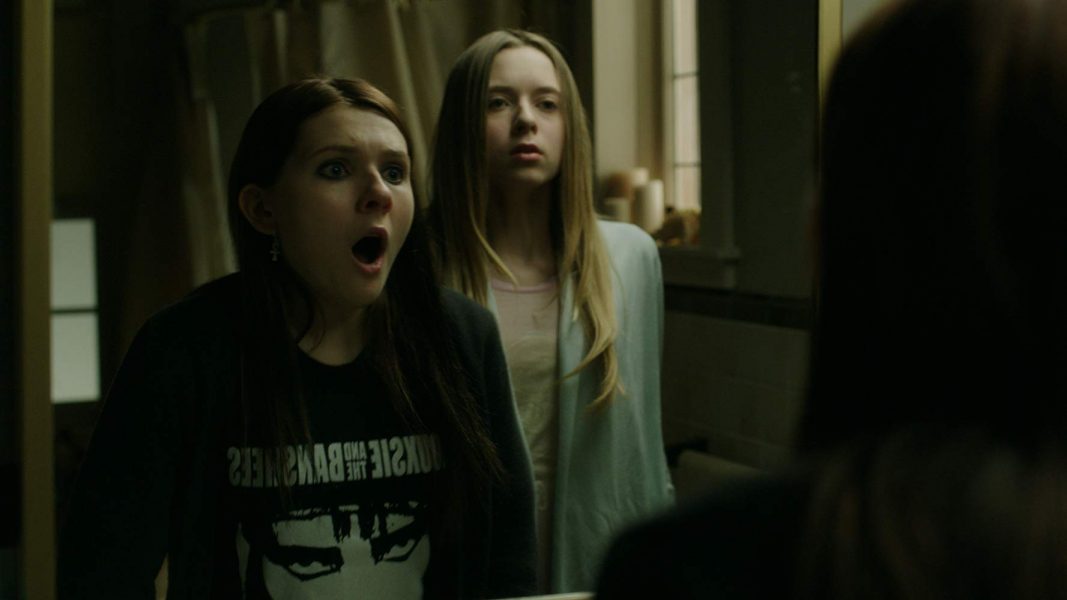 A teenage girl (Abigail Breslin), is stuck in a time loop with her family since the day they all were murdered in 1985, the fact that only she realizes. But, when connected to another girl living in present times, she seeks her help to find the murderer and end the loop once and for all
The concept of time-loop, adjunct with a supernatural horror thriller movie, is what makes 'Haunter' unique in its own way. Though it has an interesting plot, the movie, however, fails to scare or keep the interest up until the end. But, at last, despite"not so good" acting and direction, it's a worth watch as it gets you scratching and crackling your heads to figure out what's going on. My advice- you won't be disappointed.
Read More: Best Cave Movies of All Time
9. Repeaters (2010)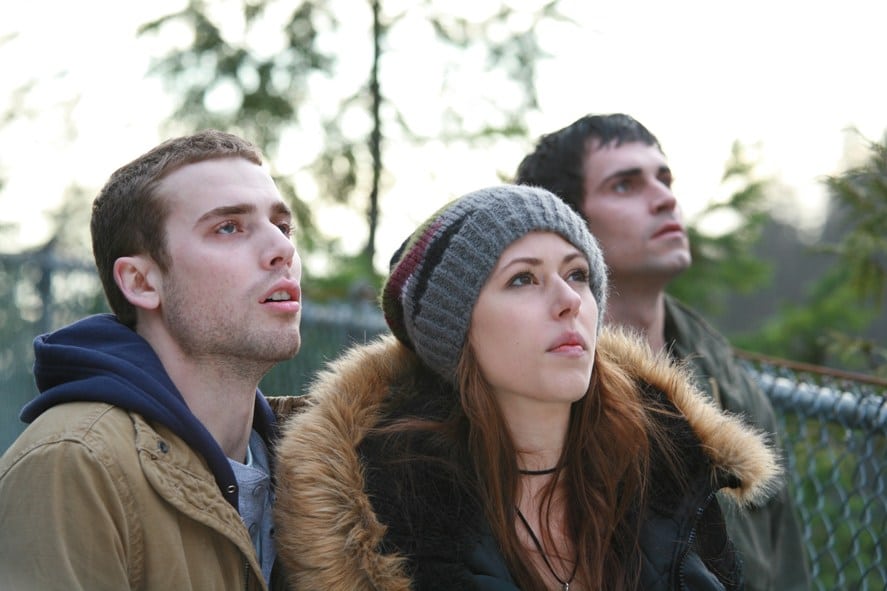 A trio trying to get rid of their addiction at a rehab center is stuck in a time-loop after a storm hits them in the middle of the night. As the day repeats itself, they try to make amends in their life, but soon everything starts going sideways. Although a critical failure, 'Repeaters', despite not having a star cast, doesn't fail to create a buzz in your head with its gritty, mind-bending plot. A story of the redemption of three youths, 'Repeaters', I'd say is good enough to get the job done.
Read More: Best Surfing Movies of All Time
8. Mine Games (2012)
Seven friends, staying at a remote cabin, discover an abandoned mine nearby and decides to explore it. The tide turns against them when they find something really strange and incomprehensible is haunting them down there, "Themselves". For the year 2012, another cabin in a woods movie along with a bunch of young holidaymakers stuck in some horrific abandoned facility was not at all unique or new. So, here we throw originality out the window; thus, the film bombed on a critical measure, big time. The plot details are kind of inspired by various movies of this genre (a few are on the list), so it becomes predictable after a point.
But, despite a very low production budget, 'Mine Games' succeed in creating a sense of panic and build up the mystery for most of its running time. My suggestion, give it a try before any of the movies on the list, you might as well enjoy it.
Read More: Best Movies About Teen Romance
7. Primer (2004)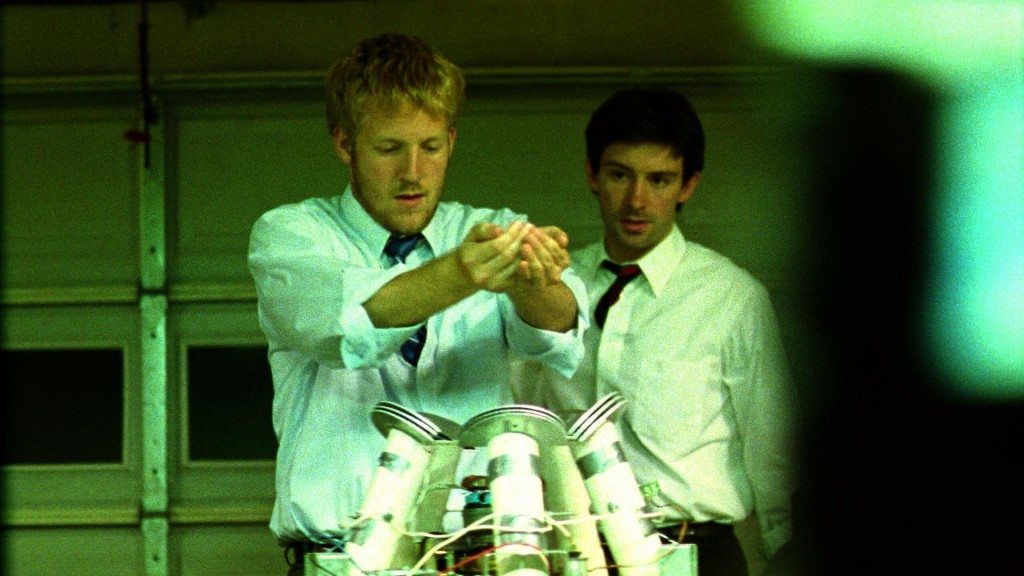 A story of two friends, who accidentally invent the machine that enables them to time travel, 'Primer', is the most mind-fucked movie ever made. Primer isn't a traditional movie experience, but something that you might not have ever seen before. A completely confusing storyline, which when finally unfolds by the end, you are left more confused than when you started. Written, Directed and Produced by Shane Carruth, 'Primer' is little gem of a movie. You might have to watch it more than twice to get full grasp of what is actually going on. As Esquire magazine quotes, "anybody who claims he fully understands what's going on in Primer after seeing it just once is either a savant or a liar."
Read More: Best Bowling Movies of All Time
6. Triangle (2009)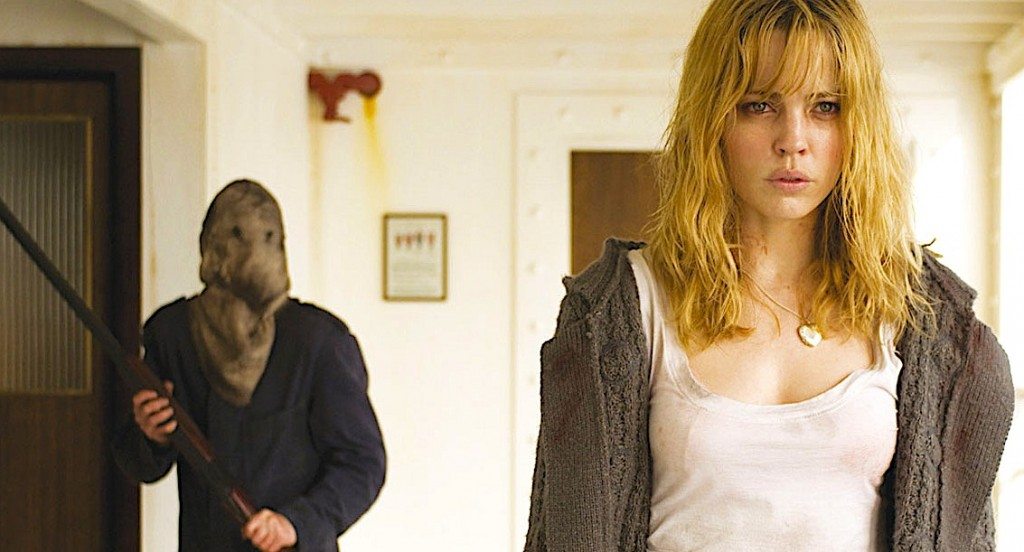 Jess (Melissa George), a single mother, goes on a boating trip with some friends. When they are forced to abandon their boat due to a storm, they board a derelict ocean liner in order to get to safety. And…..(Plot details of this one has to be kept a secret)
The psychological-horror feature is a "repeatedly" twisting and terrifying story that is very engaging in somewhat a thrilling sort of way. This is a must-watch for any movie-buff, not only because of its amazing story-line and the way it unfolds; but also for the fearless and incredible performance by Melissa George. It's very confusing and puzzling, whether how one should talk about the movie without giving away anything, but certainly, this is worth a huge applaud.
Read More: Best Monster Movies of All Time
5. Source Code (2011)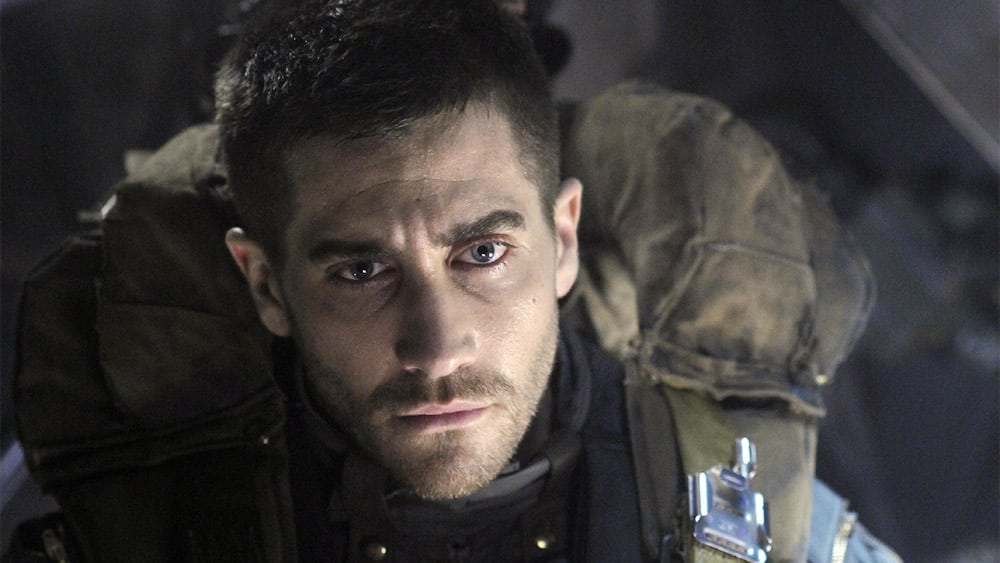 U.S. Army Captain Colter Stevens (Jake Gyllenhaal is sent into past within a computed reality again and again in order to stop a bomber who seeks to kill hundreds. Marketed action thriller, 'Source Code' is actually an exciting and impressive cinematic work in the science-fiction genre, which unfolds in a fairly intellectual way; all thanks to director Duncan Jones, who previously directed 'Moon' (2009). Co-starring Michelle Monaghan, 'Source Code' is an enthralling mind game, which will give you no room to blink.
Read More: Best Crossdresser Movies of All Time
4. Timecrimes (2007)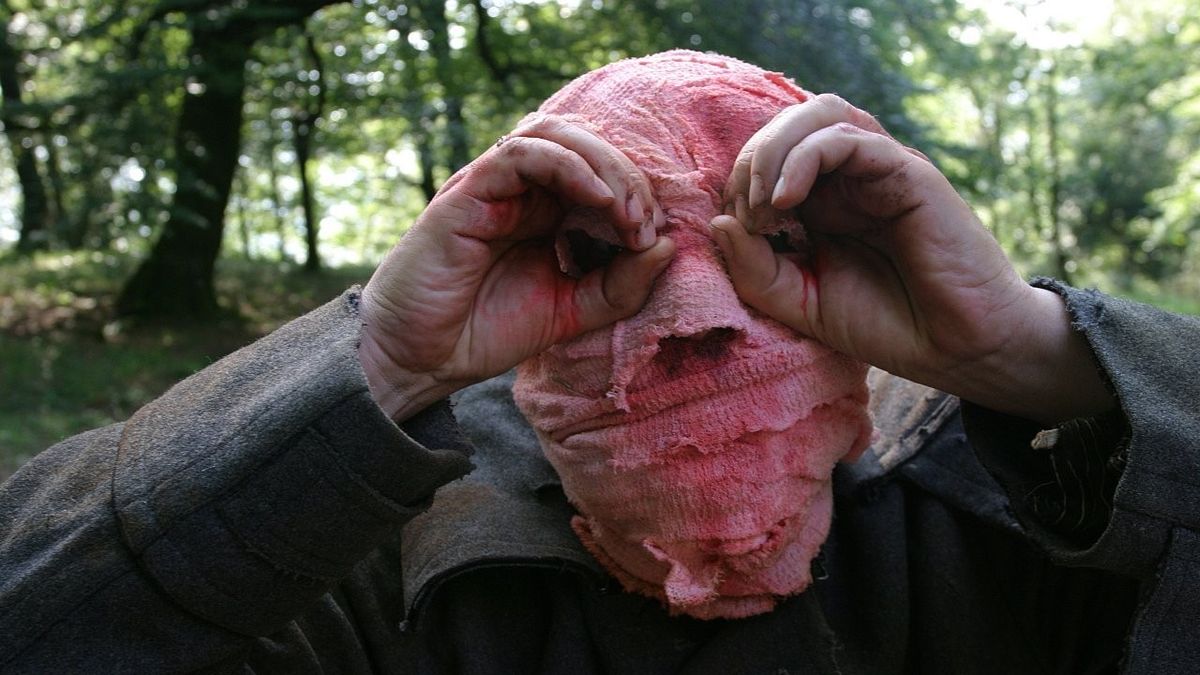 Many would argue why "Timecrimes' is No. 4 on the list, while 'Triangle' and 'Source Code' lies behind this. For ones who haven't watched this film, I suggest, you drop any season or movie you're watching and give this a try. A Spanish-language sci-fi thriller from director Nacho Vigalondo (who later directed 'Colossal' in 2016), 'Los Cronocrímenes' is the story of Hector, a man trying to evade a killer by traveling back in time. 'Timecrimes' is one of the "not made in Hollywood" movies that proves there's no need for a star cast to get the job done. A strong competitor to Shane Carruth's 'Primer', this Spanish thriller is full of paradoxes and mysteries that you'd never be able to predict where the story will go, right up until the end.
With an 88% rating at review aggregator Rotten Tomatoes, 'Timecrimes' is highly recommended, and it will surely leave you amazed, despite the low budget on special effects and overall production. You'd want to download subtitles for watching this though…
Read More: Best Party Movies of All Time
3. Edge of Tomorrow (2014)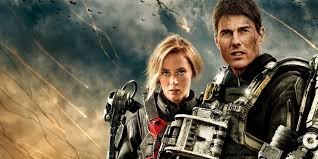 Firstly, it's a Tom Cruise movie, and then it stars him doing what he does best; action and kill. Set in future, where Earth faces an alien invasion, Major William Cage (Cruise), a PR Officer with no combat experience, is forced to battle in a landing operation against the enemy. However, when Cage dies on the battlefield, he is sent back in time to the day preceding the battle, trapping him into a time loop. He then teams up with S.F. Officer Rita Vrataski (Emily Blunt) and learns combat skills while finding a way to stop the extra-terrestrial threat.
What this movie specifically proves is that Cruise has still got it in him. The film's time reset concept is unique and different from other movies of this genre. It is an enticing thriller, featuring a really well-executed direction by Doug Liman and cleverly crafted screenplay along with power-packed performances by lead actors Tom Cruise and Emily Blunt as well as Bill Paxton and Brendon Gleeson. Watch Cruise dying again and again and again and pull off the script, thus saving the day.
Read More: Best MMA Movies of All Time
2. Predestination (2014)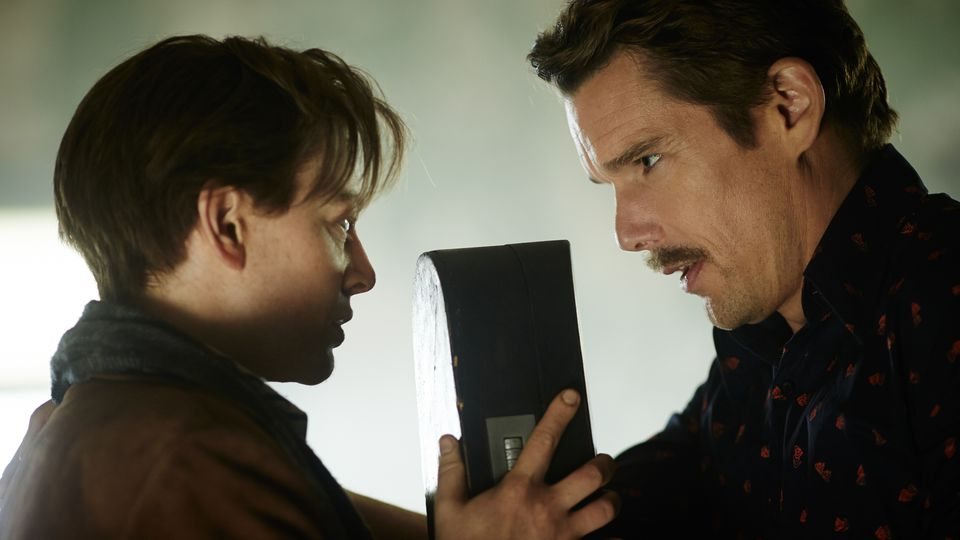 In a world where a bureau uses time travel to stop crime, a cop tries to catch (and kill) a notorious terrorist who goes by the name "fizzle bomber". There aren't enough words, reviews, and opinions that can describe the greatness of 'Predestination'. There are instances where great movies aren't given the deserving recognition and 'Predestination' is one of them. The movie takes the turns in the most unexpected ways and that too till the very last scene. Starring Ethan Hawke in his one of the finest performances, the more admirable role was of Sarah Snook, who steals the show in many of the major sequences.
A classic sci-fi, backed by a creative directorial work and a wonderfully written screenplay. Without going into plot details, I strongly recommend watching this amazing feature ASAP if you haven't. And if you already have, you know it's a worth watch again.
Read More: Best Volcano Movies of All Time
1. Groundhog Day (1993)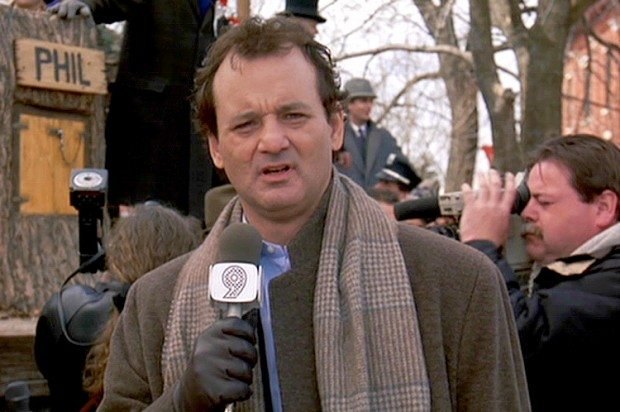 It's an arguable question that, why 'Groundhog Day' lies at the No. 1 spot on this list? One of the very first movies based on this concept, 'Groundhog Day' revolves around Phil Conners (Bill Murray), an arrogant weather reporter, who is forced to relive the same day over an over, trapping him in a place he hates for the entirety.
'Groundhog Day' is an inspirational tale of a man, caught in a time loop, trying to re-examine his life and changing himself into a better being. Bill Murray delivers a fine performance as the protagonist and turns Phil Conners into a role model for any viewer. What makes this film unique is it's smooth and light story-telling. There are no action sequences, thrill, and mystery, but only a man who lives the same day over and over, trying to make amends daily as he has all the time in the world. 'Groundhog Day', throughout the years, has become a basis of comparison for all time-loop movies, which are praised to relive the concept which this film established years ago. For anyone who is willing to try a simple and sober movie and get excited at the same time, this is the film for them.
Read More: Best Submarine Movies of All Time