Teenage is a difficult time and teenagers a strange bunch of individuals. On one hand, they are confused by the changes happening in their bodies and, on the other hand, they are trying their best to look appealing to the opposite sex. All the while trying not to burst with the reservoir of energy inside them. Teenage love is often the sweetest and purest even if it doesn't last long. The passion and the content of feeling your beloved in your embrace are multiplied tenfold knowing it might end the next day. Here we have a list of top movies based on teenage romance that you must watch to get a fresh perspective on life. For you can't know where you're going until you know where you've come from. If you are lucky, you might be able to a few these really good teen romance movies on Netflix, Hulu, or Amazon Prime.
15. Paper Towns (2015)
Paper Towns is a strange novel and consequently, a rather peculiar movie when it comes to teenage love and unavoidable drama attached to it. Taking a suspenseful and mysterious stance on the growth of a boy into a man, the story focuses on Quentin (Nat Wolff), a boy who is in love with his neighbour Margo Spiegelman (Cara Delevingne). Margo is the star of the school and is prone to going on adventures that inevitably end up in trouble. When the young adrenaline junkie goes missing, Q finds clues from Margo beckoning him to come and locate her. Drowned in his love for the girl he can't hope to get, Q ventures out on a journey with his friends to a fictitious town so that he can bare his heart out to the only girl he ever loved. Will Q be able to find Margo, the queen of her fantasies?
Read More: Best Virtual Reality Movies of All Time
14. Never Let Me Go (2010)
In a strange dystopian world where clone children are grown and nurtured only to harvest their body organs for expanding human life, three friends roam around in their wishful ignorance of the bitter truth of their life. However, in this world supposedly devoid of any passion or care, love finds its way as it always does. The three friends Tommy, Ruth and Cathy fall for each other in spite of all the odds against it. In a soul-crushing triangle of love with the result of being left alone decreed to be a swift death, how will the story of these three patients of Cupid unfold in this soulless world?
Read More: Best Hacker Movies of All Time
13. The Girl Next Door (2004)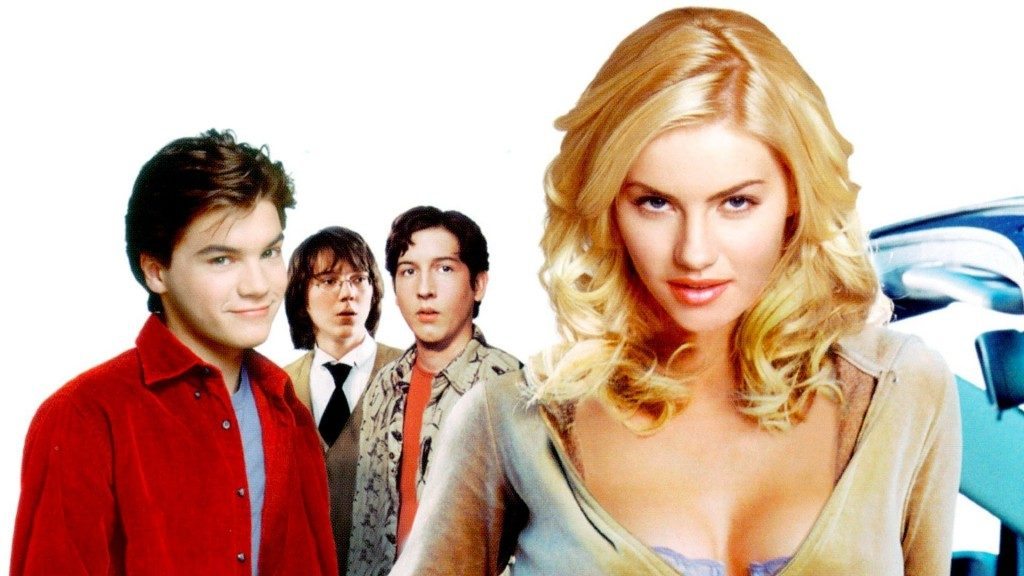 Matthew (Emile Hirsch), a shy high school senior who hasn't even touched a girl in his short life, sees his luck change when a beautiful girl Danielle (Elisha Cuthbert) moves next door. Two of them click naturally, and so begin the wildest of days Matthew has seen. However, their sweet and innocent love has to face a bitter truth; that Danielle is a former pornstar. Like a dumb brute, Matthew breaks Danielle's heart and lets her go back to the life she dreaded. Will Matt realise that he is allowing the love of his life walk away and hold tight?
Read More: Best Plastic Surgery Movies of All Time
12. Palo Alto (2013)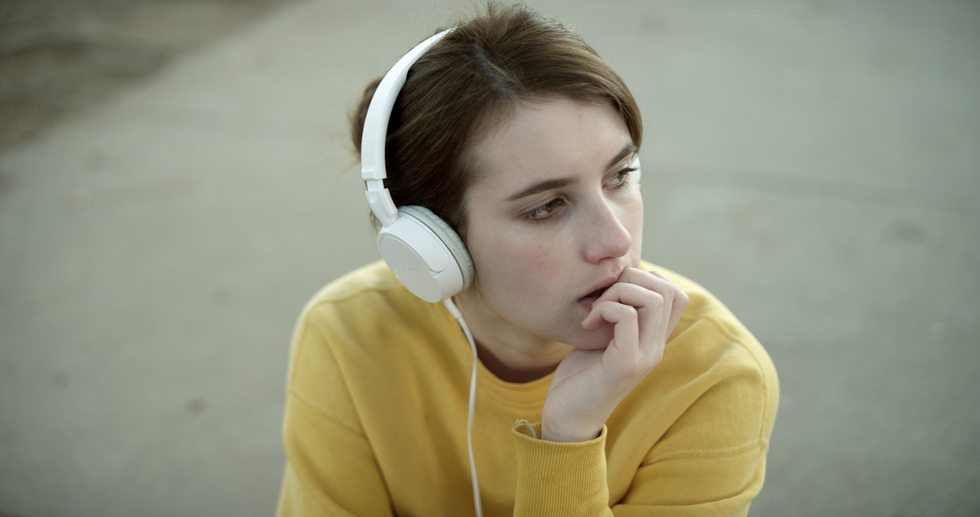 April is an innocent high school student who has a seemingly unrequited crush on her classmate Teddy. Teddy who is a classic stoner and likes to be alone is trying to figure out his place in this competitive world while keeping an eye on April. Complicating these unlikely lovers' chemistry is the soccer coach Mr B who seduces April into sleeping with him, and Fred a reckless teenager bent on destroying every life around him. What will happen when the adolescent problems of April and Teddy spiral out of control obscuring their path to each other even more?
Read More: Best Life Changing Movies of All Time
11. The Art of Getting By (2011)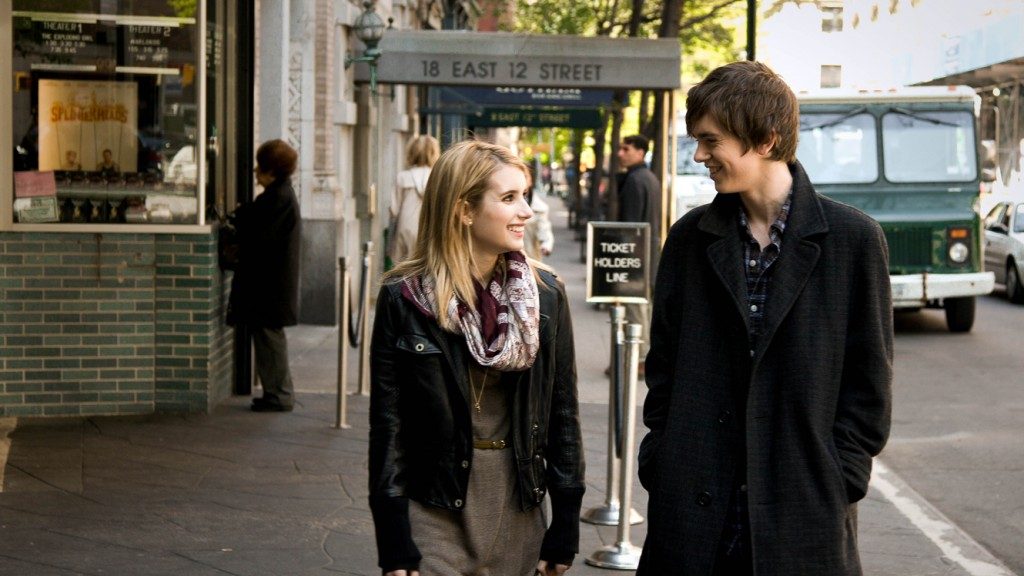 I wonder why every heart touching love story with any depth involves atleast one introvert if not two. Perhaps because one who doesn't speak loves from the heart and not his mouth. George is a lonely painter who doesn't like to go to school, and homework gives him the creeps. When he meets Sally a gorgeous introvert like him, Cupid hits his spot, and the two young hearts fall in love. The plot thickens when an older guy enters their life and Sally seems to be slipping away from George. Will the introvert once again let his love walk away or at last do something about his life?
Read More: Best Teen Movies
10. Flipped (2010)
In second grade Juli secretly gives her heart to Bryce the angel with brown eyes and cool attitude. She discusses her love with her favourite sycamore tree and the chickens she so loves. Bryce, on the other hand, has no interest in Juli and thinks of her as weird for having interest in trees and chickens and what not. Come eight grade everything changes, and Bryce starts seeing Juli in a different light and decides that maybe Juli's pride in her family's traditions is commendable. Juli, however, figures out at last that Bryce is just a selfish jerk who has no respect for other people's point of view. What change will this flip bring in these silly teenagers' life and where will these inadvertent lovers end up?
Read More: Best Boxing Movies of All Time
9. Keith (2008)
A twisted yet bewitching tale of teenage love, this movie is proof of the fact that young people have a capacity for passion very few others have. Natalie, a high school senior, has her life all planned out. She is studious, determined and wants to go to Duke on a Tennis scholarship. When she meets Keith a strange, quirky and rebellious guy, she has no plans to fall in love. But the mysterious ways of Keith, his beguiling charm, and his strange habits ultimately make Natalie his. When after a night of passion Keith starts avoiding her and stops showing up at school, Natalie panics and begins searching for the secrets Keith has kept from everyone all this time. What will this gorgeous love tale come to?
Read More: Best Voyeurism Movies of All Time
8. It's Kind of a Funny Story (2010)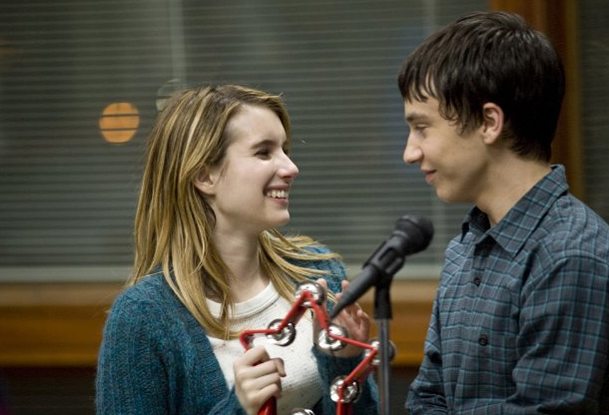 No madman ever says he's mad. But a mad teenager evidently does. A mentally unstable boy Craig with suicidal thoughts takes the initiative and checks himself into a psychiatric ward. However once there he gets more than what he bargained for and meets adults as well as people his age just like him. Craig meets Bobby, crazy father of a young girl trying to sort things out in his life. And the beautiful and innocent Noelle (Emma Roberts) a girl who descends right into his heart or somewhere along his pancreas. Will Craig find what he was looking for or end up alone again?
Read More: Best Sad Romantic Movies of All Time
7. The Spectacular Now (2013)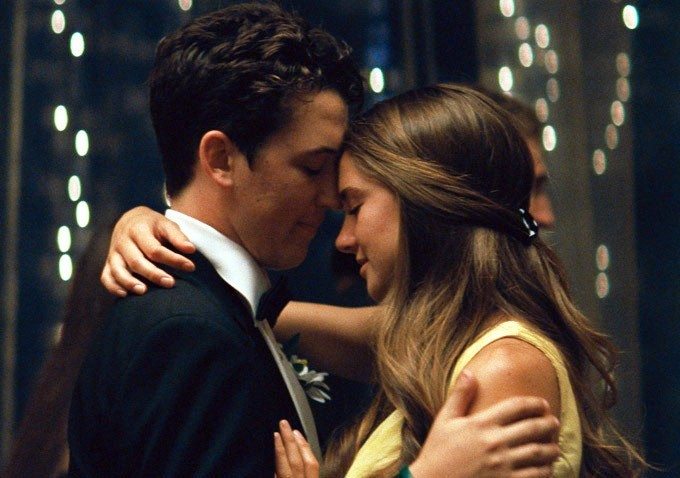 Sutter (Miles Teller) is a senior in high school and has everything a teenager could hope for. Wading through a sea of alcohol Sutter is dead drunk always and hangs out with his sexy girlfriend, which makes him pretty much the coolest guy in school. The tables are turned however when his girlfriend dumps him, and he crashlands on Aimme's lawn. Aimme (Shailene Woodley) is the polar opposite of Sutter; she is studious, an introvert, and has a plan for her future. Will Sutter -a typical teenager used to living in the moment- give into Aimee's simplicity and realise that his destiny is standing right in front of him?
Read More: Best Asian Action Movies of All Time
6. 10 Things I Hate About You (1999)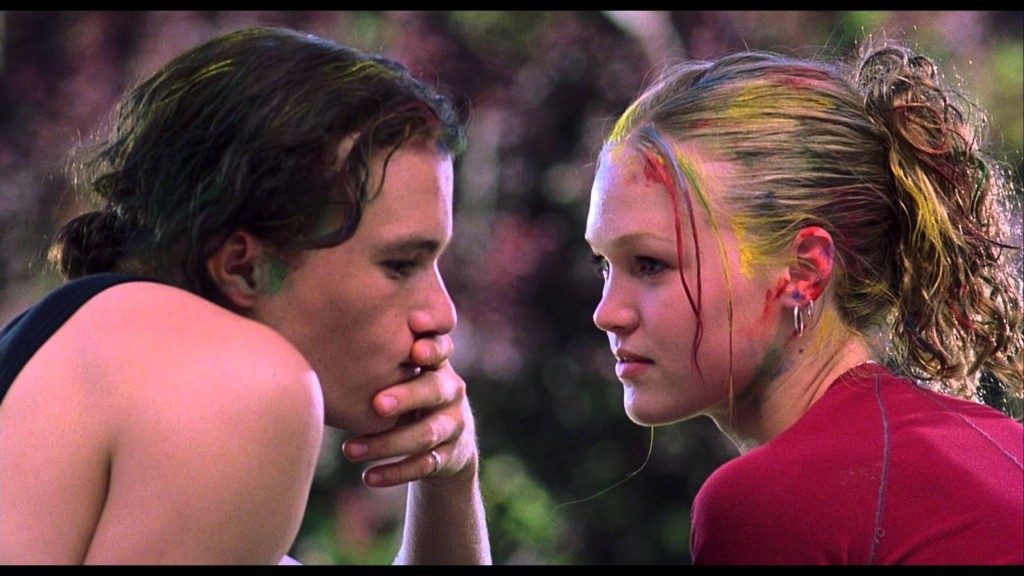 A teenage love story featuring Oscar winner Heath Ledger this movie is all about teen love, and how difficult it is to win the heart of the girl you love. Cameron (Joseph Gordon Levitt) is a new guy who has fallen for the most popular girl of the school Bianca, who supposedly is not allowed to date. Cameron has to make Bianca's stubborn and introvert older sister Kat (Julia Stiles) fall in love with someone if he wants to take Bianca out. He chooses Patrick Verona (Heath Ledger), a secluded guy about whom a whole host of scary stories have been concocted. A funny, cheeky, and touching love story about four people entirely different from each other, this film showcases a very different part of Heath Ledger's acting arsenal.
Read More: Good Teen Movies on Netflix
5. Juno (2007)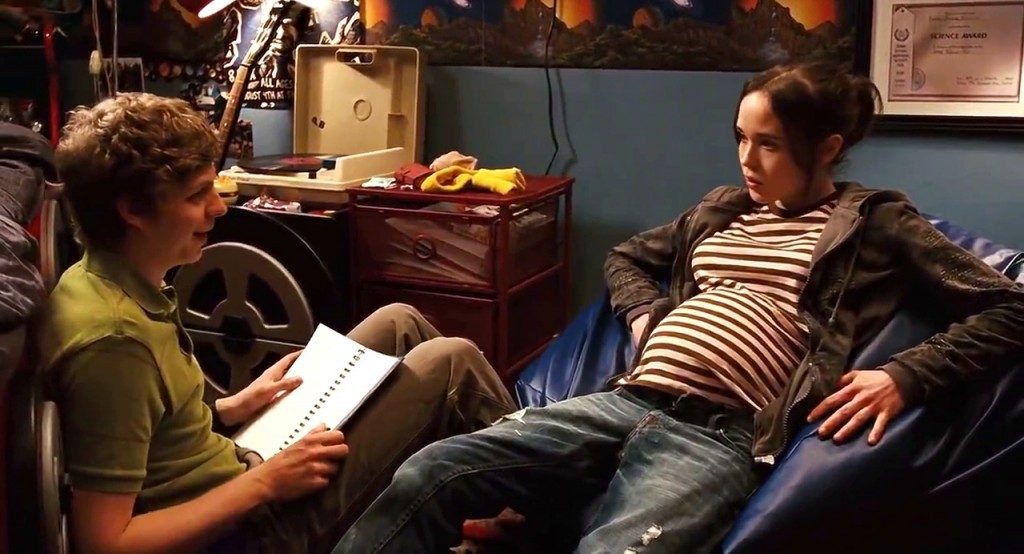 Juno is a 16-year-old introvert (see, what did I tell you about introverts) who gets knocked up by her best friend, Bleeker. Like any teenage in her position, she decides to abort the child and move on with her life. Once in the abortion clinic, she has a change of heart and opts to give the baby to a couple who wants him desperately. What could possibly go wrong, right? Getting stigmatised by her classmates and teachers alike, Juno fights with her problems alone, with Bleeker nowhere in sight. Will Juno be able to save herself, her future, and her baby's future in this ordeal of a lifetime?
Read More: Best Internet and Social Media Movies of All Time
4. The Fault in Our Stars (2014)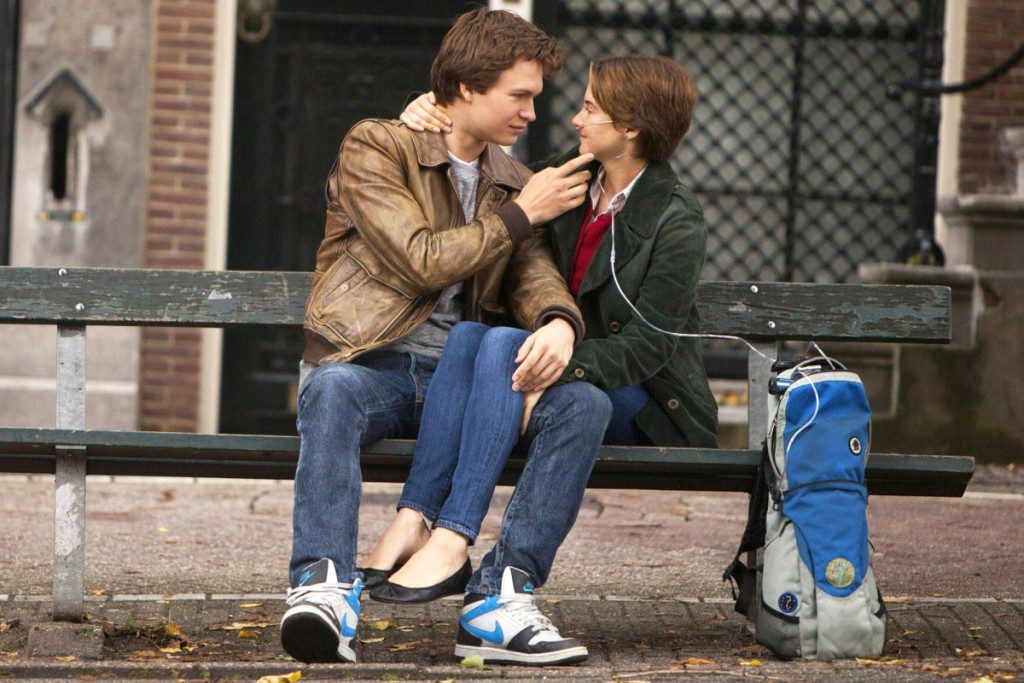 A beautiful story based on the bestseller novel of John Green, this movie is a masterpiece of the teenage love genre. A terminally ill teenager Hazel (Shailene Woodley) meets her counterpart in Augustus Waters (Ansel Elgort) who also suffers from cancer. In their limited and imperfect lifetime they find each other and instead of going through life waiting for the impending death, they embrace each other and go out to see the world one last time. A heart wrenching and a heartwarming tale at the same time, this film portrays love and loss aptly. It tells us that sometimes teenagers can teach love to the oldest of lovers, simply because their hearts are so full of passion and fire that they don't care about earthly limitations.
Read More: Best Movies Set in Paris Ever
3. Moonrise Kingdom (2012)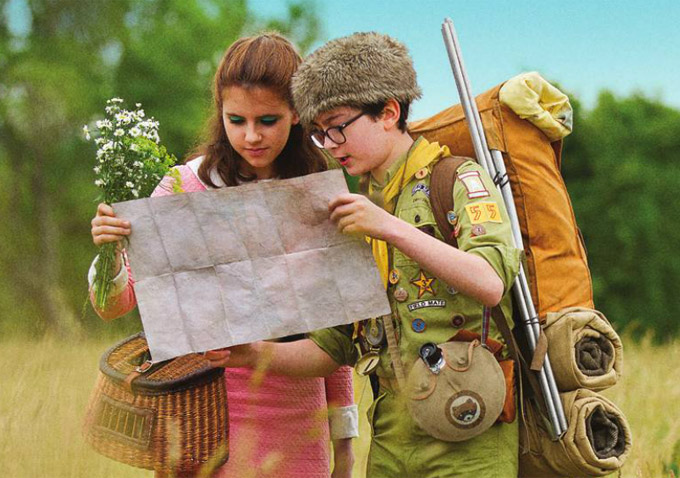 It is true that love knows no age for the soul of a person decides how he thinks and behaves. 12-year-old Sam and her pen pal Suzie have gradually developed strong feelings for each other. So much so that they choose to leave their respective homes and run away together. Armed with a picnic blanket, some camping gear and few books the lovebirds venture into the forest to find a cove that they name 'Moonrise Kingdom'. However, when has love been so simple. Suzie's parents, Sam's camp officials, and various other parties vow to stop this shameless display of affection. Will the young lovers end up in each other's embrace or will society murder love one more time?
Read More: Best Movies About Lolita Complex of All Time
2. A Walk to Remember (2002)
Landon (Shane West) is a brat who indulges in underage drinking and takes everything in his life for granted, delving deep into the lake of fun and frenzy. A typical teenager if you ask me. Until he meets Jaime (Mandy Moore) that is. Your average nerd slash bookworm, Jaime challenges the beliefs of Landon and sets him on the path of love. What he doesn't know is that she is about to die in some time from Leukemia. And although Jaime is content, Landon the most selfish person who couldn't have thought of anyone else but himself a few months ago, goes out of his way to make her realise how much he loves her. Full of love and longing this movie is a classic when it comes to teenage love.
Read More: Best Teacher-Student Relationship Movies of All Time
1. The Perks of Being a Wallflower (2012)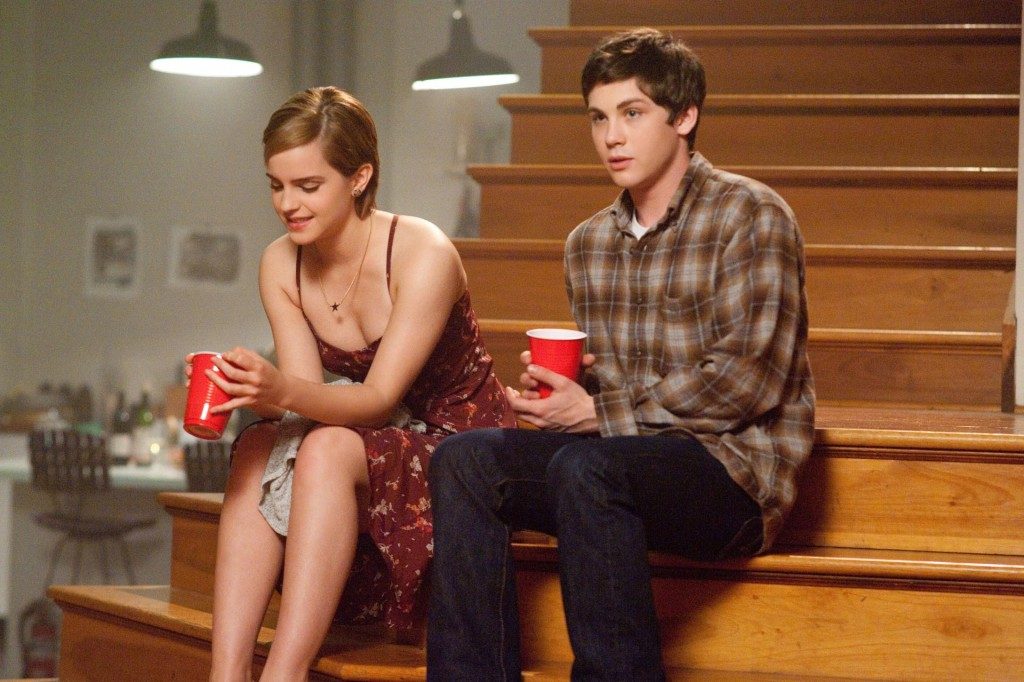 Introverts have always been underestimated for they don't indulge with the extroverts in shouting on top of their lungs for no apparent reason. A real loss I must say. A must-see for all my fellow wallflowers, and those who like to curl up in their blankets to watch a slow movie every night, this movie tells the story of three friends who inevitably become prey to the f**kups of teenage life. Falling in love with her best friend Sam (Emma Watson), Charlie (Logan Lerman) sinks further into his desolate life when she rejects him. On the other hand, the madman of the group Patrick (Ezra Miller) is struggling with his sexuality and his place in their friends' life. This movie will reel the neurons of your brain and entice you with a simple yet compelling storyline, showcasing how difficult it is for a teenager to be silent in this world that keeps shouting endlessly.
Read More: Movies Like The Perks of Being Wallflower