Who doesn't like to watch a teen movie once in a while? Netflix has a vast and diverse catalogue of films in this genre. You'll find not only romantic comedies and musicals but also powerful and heartbreaking dramas that will make you think about your past, present and future. Off late, we've seen a spurt in such movies which often feature teenagers who are either socially awkward or are indulging in drugs and alcoholism, young women trying to find true love, distraught young lads seeking to mingle and college or high-school like setups with parties, sorority groups and swarms of teenagers with their own world of problems.
With teenagers, there are many ideologies they give into, while there are a lot many they don't agree with. The teenage movies on this list are a constant reminder of why teenage is considered awkward by many and clearly depicts the confusion and embarrassments the individuals go through while at a young age. These movies are relatable to not only the teenagers but also to adults who all have been experiences weird teenage years. From finding love to the brink of losing it, these movies are reminiscent of the fact that the sub-genre is yet to be explored to its greatest depths. Here goes, the list of really good high school movies on Netflix. The list includes teen romance movies, teen drama movies and funny teen movies. You might be also able to watch a few of these on Hulu or Amazon Prime.
29. F*&% the Prom (2017)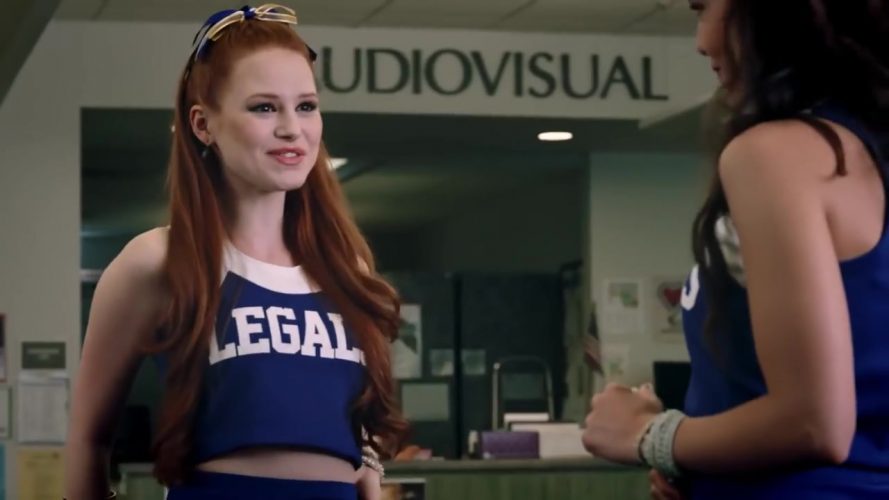 As is evident from the title, 'F*&% the Prom' is a teenage dramedy revolving around Maddy, the aspiring prom queen of Charles Adams High and Cole, an introverted teenager and Maddy's childhood friend who has distanced himself from the former owing to a bullying row in the past when Maddy did not take a stand for him. Years later, Maddy and Cole connect again as friends, while Maddy is in a relationship with the hottest, most handsome guy in the high school – Kane. Enter Marissa, another aspiring prom queen who sabotages Maddy's relationship and Maddy is all set to ruin the prom for Marissa by conniving with Cole. As expected, Maddy wins and gets to be the prom queen, only to be shunned by Cole who asks her to remain friends instead of being in a relationship. Although nothing about 'F*&% the Prom' is unheard of, it still lags behind most of the teenage romances in terms of its effectiveness and the lack of a good star cast.
Read More: Best Suspense Movies on Netflix
28. You Get Me (2017)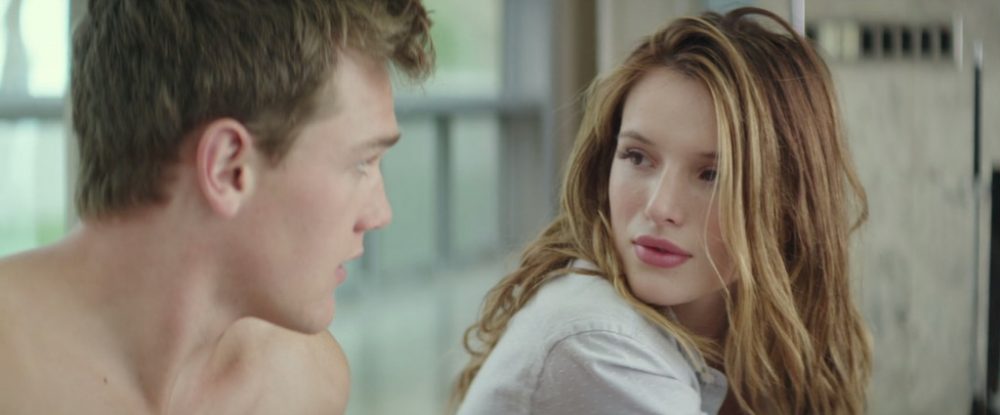 A thriller film featuring Bella Thorne, playing a mentally unstable teenager, 'You Get Me' is a teenage high school drama with a twist. The movie begins with Tyler who is dating Alison but they're on the verge of a breakup owing to Alison's extravagant lifestyle. Enraged, Tyler meets Holly (Thorne), who is apparently living with her stepmom in a huge mansion and to Tyler's surprise, Holly pursues him by going overboard on certain things. As Alison meets Holly and they become friends, Alison does some research to find out about Holly's mental disorder and that she's not what she claims to be. The ending is more or less as expected, with Holly trying to exact revenge from Alison while desperately trying to get to Tyler, but as usual, the antagonist fails. Predictability is the nemesis of this movie which otherwise would have been good if made a couple of decades ago.
Read More: Best Weird Movies on Netflix
27. Dude (2018)
The core of all losses in a typical teenager's life is summed up in 'Dude' which is a telltale of four teenage friends who're in their high school senior year and are going through a phase when they'd have to give up on things like best friends, love and relationships and have to deal with the death of loved ones and how time flew past them. The combination of sorrow and nostalgic experiences alike, in what started as stoned friends listening to incessant hip-hop turns into a matured yet relatable affair, with friends parting their ways and moving on with life. The story of Lily, Chloe, Amelia and Rebecca and their journey from being a bunch of jerks and party animals to being responsible adults is a likeable yet predictable adventure. If not for Lucy Hale, the movie would've bombed terribly at the box office.
Read More: Best Kidnapping Movies on Netflix
26. #REALITYHIGH (2017)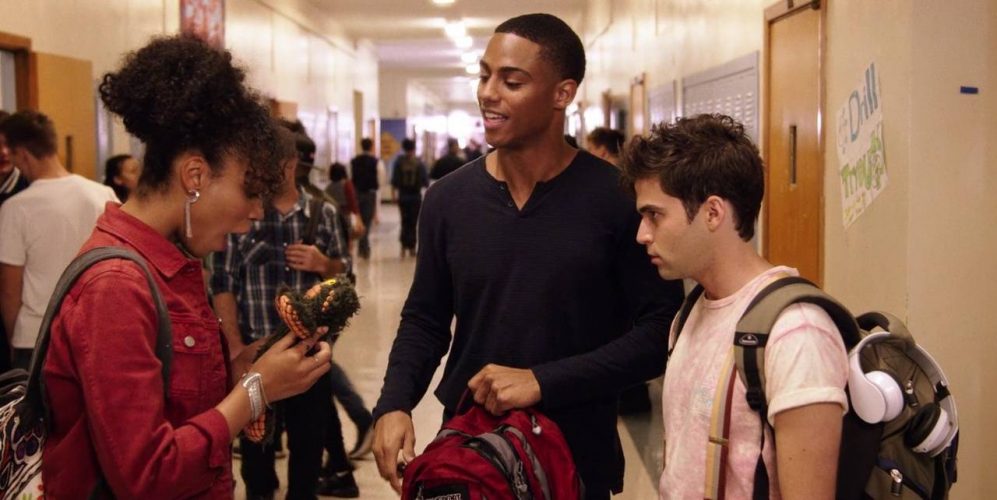 Speaking of high school rom coms without any end to their cliched plots, '#REALITYHIGH' isn't left out very far behind. There's not a single element in the movie that would make it stand out from the rest of its counterparts – the regular love-hate affair between Dani and Cameron, the drug abuse and alcohol-led swearing, underage sex, verbal and implied insults and a happy ending. The cliched characters and the overdone plot doesn't give any respite from the lacklustre performances and sub-standard humour. '#REALITYHIGH' is a classic example of how not to make a teenage rom-com, except for the racially diverse star cast which was the only acceptable thing about the movie.
Read More: Sexiest Shows on Netflix
25. Step Sisters (2018)
Pick any high school comedy and add some dance to it – what you'd get is 'Step Sisters' minus good performances. The movie begins with Jamilah, a president of the black sorority group at her school. Jamilah also leads the Step Team, the dance team of the school and also a dean's liaison. When a group of white sorority sisters embarrass her school's reputation, she takes it upon herself to teach them a fitting lesson. With "Steptacular" – a highly revered dance competition around the corner, Jamilah has to teach the white girls how to step dance while keeping her dream of attending the Harvard Business School at bay. The conclusion is predictable – with sisterhood winning all over the cultures and traditions. Except for a few rhythmic dance steps towards the end of the movie, everything else about this flick is passable at best.
Read More: Best Documentaries on Netflix
24. The Outcasts (2017)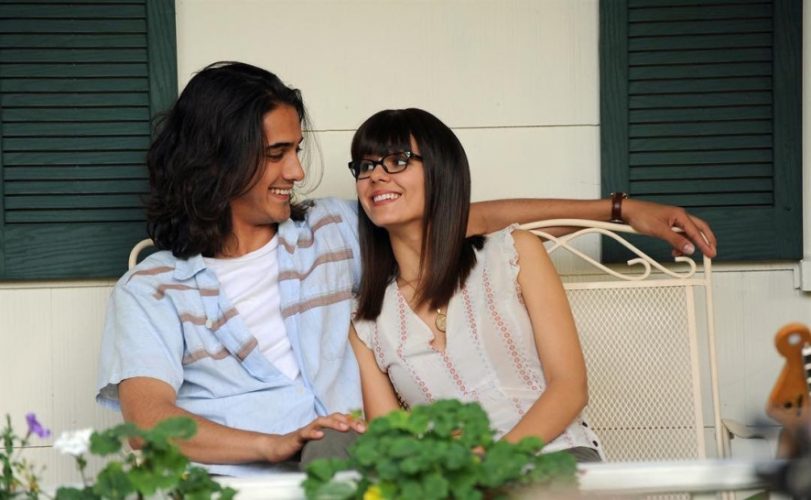 A typical girl-fight movie, 'The Outcasts' revolves around the brewed enmity of Mindy and Jodi vs. Whitney and Mackenzie. While the latter duos are perceived to be the vamps in the school, the formers are hell-bent on ruining their senior years for the sake of their own reputation. After yet another embarrassment at the hands of Whitney and Mackenzie, Mindy and Jodi set themselves on a revenge-seeking spree and gather all the other girls who've been victims of their pranks, a.k.a. 'The Outcasts' to give it back to them. Budding romances, strenuous relationships, cheeky humour and witty dialogues form a part of this teenage revenge extravagance which is worth a pass.
Read More: Best Sci-Fi Movies on Netflix
23. Tall Girl (2019)
Any physical attribute of ours which is not similar to others is bound to make us feel left out or demotivated. The central character of this Netflix original film, Jodi, is also going through a similar experience due to her height when she comes across a foreign exchange student called Stig. When Jodi sees that Stig has found another girl from her class, she is heartbroken and goes to her sister Harper for advice. Harper and their mother together buy some new clothes for Jodi and give her the confidence which she has been always lacking. This allows Jodi to finally be able to be confident about the way she is. Soon enough, Stig and Jodi start bonding over their love of musicals. Though a rather important film when we look at its subject, 'Tall Girl' sticks to cliches and does not provide anything out of the box for its audiences.
22. Naomi and Ely's No Kiss List (2015)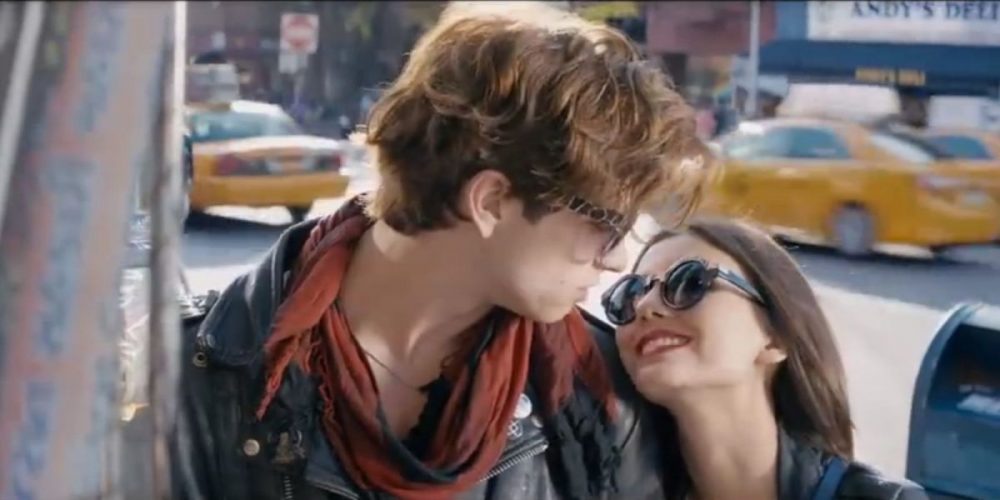 As is evident from the movie's name, Naomi and Ely have been best friends since childhood and are also neighbours. Although Naomi has always liked Ely, because of Ely's homosexuality, she's currently dating Bruce- a guy she's reluctant to be with, while Bruce himself has a "thing" for Ely. Both Naomi and Ely maintain a "No Kiss List" of guys whom they both are forbidden to kiss. As Ely and Bruce grow closer owing to Bruce's desperation, Naomi finds out about Ely and Bruce and what has been cooking behind her back. As time passes by, Naomi gets to accept Ely as he is and lets go of her inhibitions towards accepting him as a friend. The duo reconciles in the end while Ely is trying to settle down in a stable relationship with Bruce.
Read More: Funniest Movies on Netflix
21. Rip Tide (2017)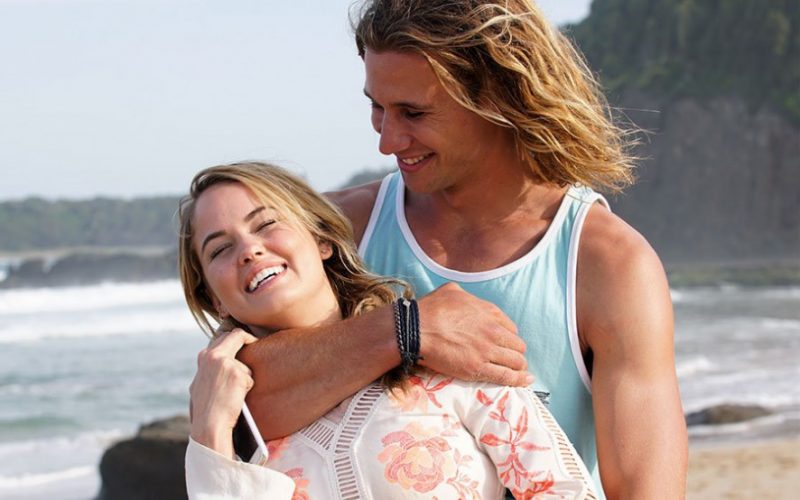 For the surfing enthusiasts, 'Rip Tide' might offer a slightly different storyline and in terms of its cast, it features Debby Ryan as Cora in a leading role. The movie revolves around Cora who's a struggling model working in upstate NYC. While she wants to be innovative and constantly evolving at work, she is regularly shunned by her directors and has to dance to their tunes. While amidst a photoshoot she trips down the stairs that causes her a long-standing embarrassment, she plans on travelling to her aunt's place in coastal Australia for a respite. Her next course of action will determine whether she has to stay back or go to her previous work-ridden yet mundane life. 'Rip Tide' is good in parts, but as a movie, it seldom makes any sense.
Read More: Best Classic Movies on Netflix
20. Raising the Bar (2016)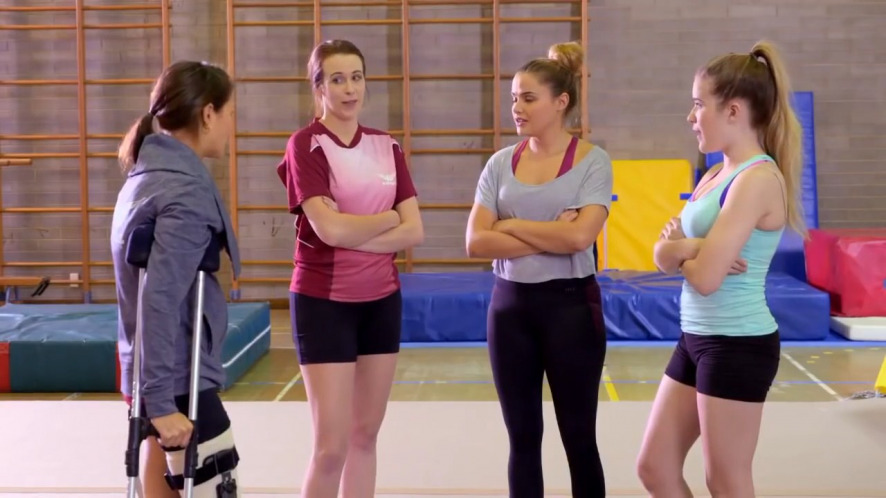 Another movie with a Disney star in the lead, 'Raising the Bar' revolves around Kelly, an ace gymnast who gets injured and is shunned by the team coach (and her father) along with her other teammates. As her parents are on the verge of separation and notwithstanding the humiliation any more, Kelly moves to Australia with her mother. Kelly, in Australia, at her new high school starts coaching Nicola, her friend, who's a part of her school's gymnastics team. Despite being continued to be criticised on the social media for her "defeat" in the US, Kelly continues to coach Nicole and helps her win the competition. 'Raising the Bar' is your regular "rising from the ashes" story with a really competitive sport in the backdrop that's worth your time.
Read More: Best Zombie Movies on Netflix
19. Candy Jar (2018)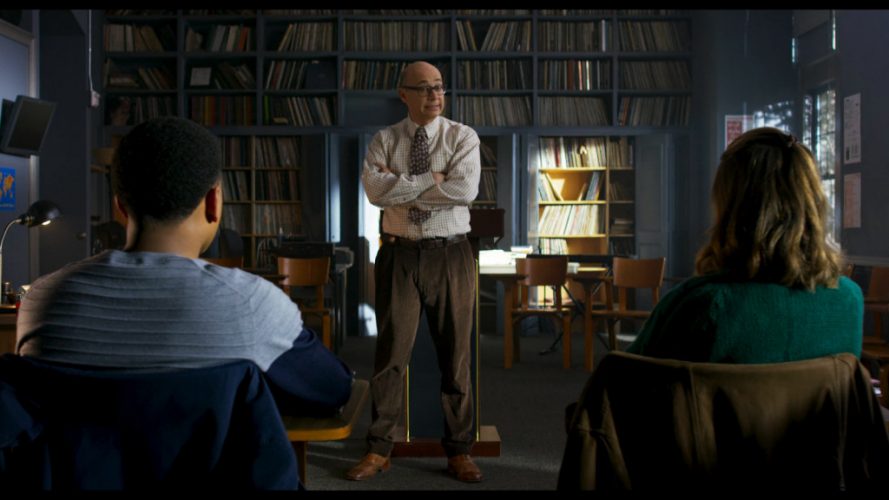 Although duelling high school debate championships are not new to many, there have by far been only a handful of movies made on the subject. 'Candy Jar' focuses on Lona and Bennett, two debate club members who have soaring aspirations of going to the college of their choice. Both Lona and Bennett have been projected as adversaries in their two-member club who don't leave any chance to act with aggression against each other, and so do their parents. Despite not getting selected for the state high school debate championships, because of them being declared co-winners at a local competition, the feud soars further, only to realize how much they like each other and can't separate. 'Candy Jar' is like a breath of fresh air as far as usual teenage romcoms are concerned and the performances are stealers of the movie.
Read More: Best Alien Movies on Netflix
18. Rim Of The World (2019)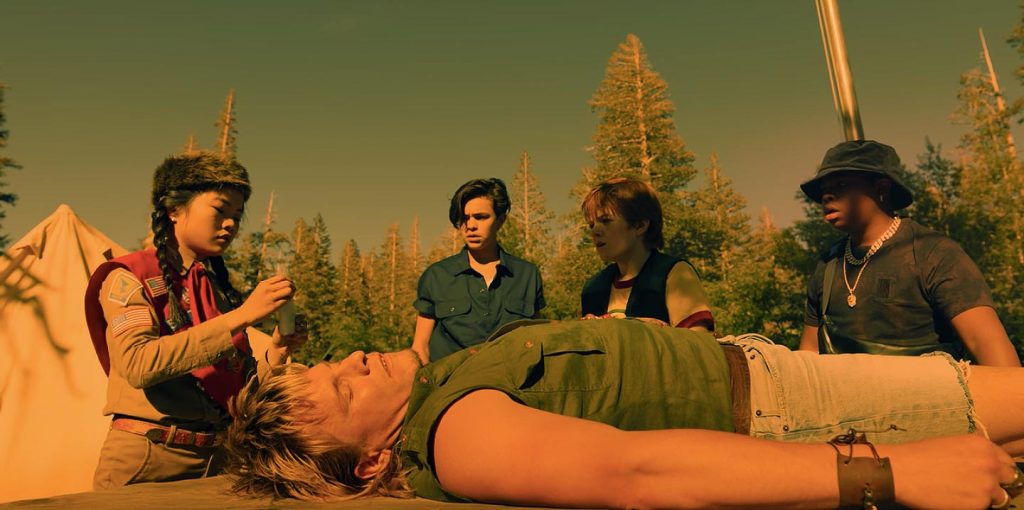 A film directed by McG, 'Rim Of The World' is based on a screenplay by Zack Stentz. The story of this film revolves around the lives of four teenagers who join a summer camp during their holidays. While all the children are having a gala time, the four of them wander deep inside the jungle. This is when they witness the sky turning orange, and soon enough, the area gets invaded by aliens. Suddenly, these four friends notice a NASA spaceship landing in front of them. An astronaut steps out of the spaceship and hands these four kids a key, telling them that this key is the only device which can stop these aliens from taking over the earth. In this highly dangerous setting, the teenagers have to take this key to a NASA station as soon as possible. Built on an interesting premise and executed perfectly, 'Rim Of The World' is a film which all of us should check out on Netflix. The four youngsters have each given fine performances, beautifully bringing their characters to life.
17. Wild Child (2008)
The poster boy of all teenage romcoms, 'Wild Child' begins with Poppy and her extravagances. Being the daughter of a widowed father, she pulls off a prank destroying all of her father's girlfriend's belongings, thus resulting in her "extradition" to a boarding school in England. After a few initial setbacks at the boarding school and being punished several times, she discovers her passion for the lacrosse sport and gets herself on the team. She also falls for Freddie and leaves no stone unturned with her pranks as a desperate measure to get herself expelled from the school on the grounds of misbehaviour. Things aren't the same at Abbey Mount when she comes to a realization that has been in front of her all along. Although 'Wild Child' was criticised for being "mild" and "inconclusive" and shallow, the cliched storyline did its job, along with Emma Roberts' presence, which saved it from bombing at the box office.
Read More: Worst Movies on Netflix
16. The Kissing Booth (2018)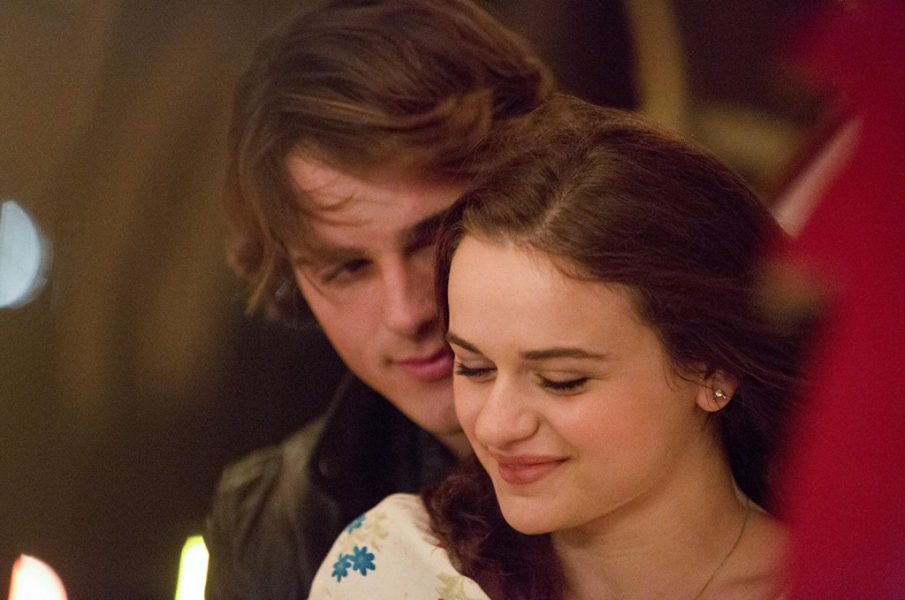 One of the Netflix' latest entrants, 'The Kissing Booth' revolves around Elle and Lee – childhood friends who were born on the same day and are practically like siblings. For their upcoming school carnival, Elle and Lee decide to set up a kissing booth. Elle initially despises Noah, Lee's elder brother, but grows a liking for him and the kissing booth gets the credit. Because Lee and Elle had a pact which clearly stated that they won't date either of their relatives, Elle had to keep her affair with Noah a secret until Lee finds out about them eventually and starts keeping his distance from both of them. The conclusion is open-ended which showed Noah going away to another place and Elle riding his motorcycle, uncertain of their future. Although the film was branded as "genre denigrating" and borderline sexist, it still fared well all thanks to the presence of Joey King in the lead.
Read More: Best War Movies on Netflix
15. Dumplin' (2018)
Beauty pageants are places for the fittest of models and no ordinary girl or boy who has not been groomed to take part in such competitions can imagine finding themselves on such platforms. This is exactly the case with Willowdean Dickson, whose mother Rosie has named her "Dumplin". Will is someone who is rather worried about what others might think of her because of her heavyset figure. On the other hand, she gets to see her mother Rosie's world every day, which revolves around the pageant industry. Herself being a former beauty pageant, Rosie often becomes the judge at their local beauty pageant contest. Inspired by her friends, Will decides to break all conventions and try her luck at the event. This film is one which breaks a lot of conventions and provides us with a rather important and noteworthy message in how we perceive beauty according to preset notions.
14. Seventeen (2019)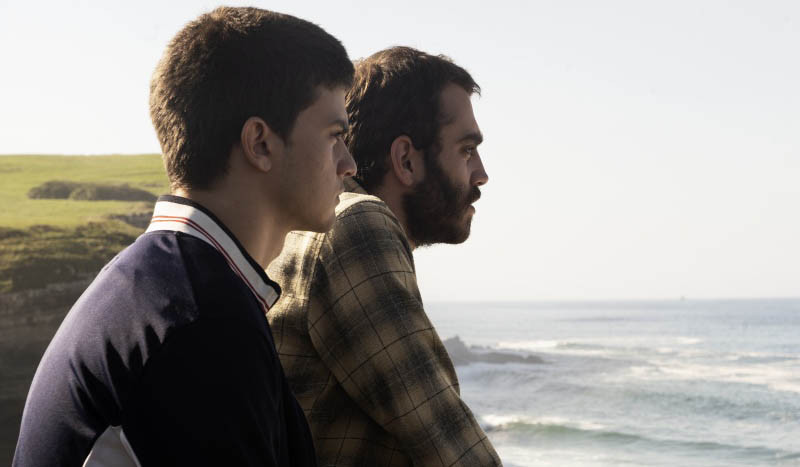 A wonderful comedy-drama film, 'Seventeen' is the story of a teenager called Hector who finds himself on the wrong side of the law and is detained in a youth detention centre for his crimes. While serving his time there, Hector is encouraged by one of his counsellors to try becoming friends with a dog for his therapy. There is a rescue shelter for dogs nearby where Hector starts going every day and soon becomes close with a dog he names Sheep. The two of them share such a deep bond that when Sheep is adopted by a family, Hector breaks out of his detention centre in order to look for the dog at any cost. His elder brother Ismael decides to accompany Hector on his journey. The love which a dog has for the humans that it knows is unparalleled and pure. Here we get to see how this love has the potential to change a person and make a better human being out of him or her.
13. My Teacher My Obsession (2018)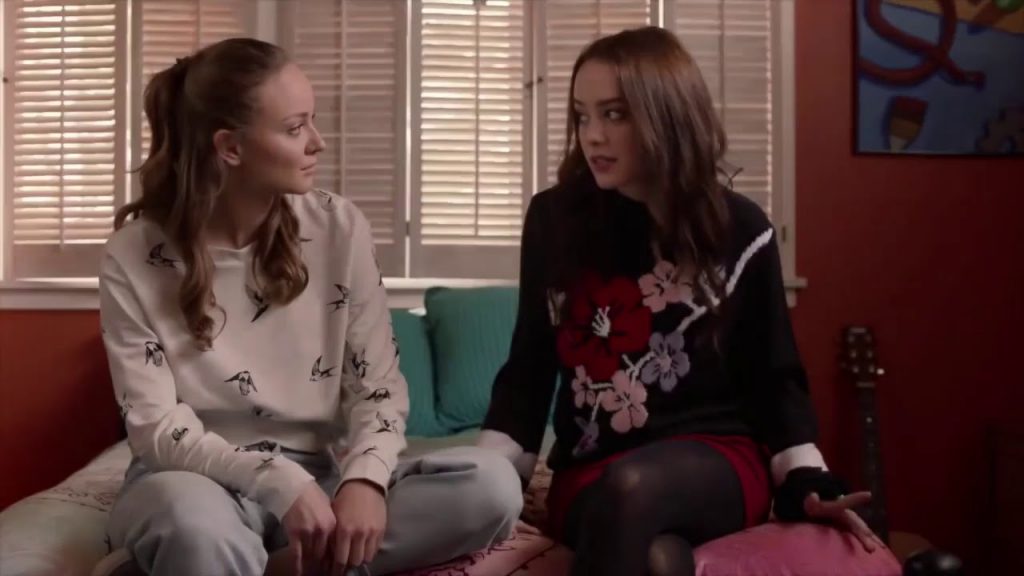 This Netflix original film centres around a girl called Riley who has recently taken admission into a new school but constantly struggles to find friends. Eventually, Riley gets close to a girl called Kyla (Lucy Loken) and the two of them hit it off quite well. As the stories of these two friends move forward, Kyla begins to have romantic feels for Riley's father who has also joined the school as its new English teacher. When Riley's father shows his lack of interest, Kyla's infatuation soon grows in obsession and violence. A relationship between a teacher and his student has been the subject of many films over the years, and here we see the filmmaker sticking to the conventions. With stock characters and a weak screenplay, 'My Teacher My Obsession' does not really have much to offer.
12. Slam (2017)
A Netflix original film from Italy, 'Slam' is the story of a teenager called Samuel (Ludovico Tersigni) who has grown up in Italy but always wants to visit California because of his love for skateboarding. While he is busy concocting such dreams and making plans to fulfil them, one news leaves Samuel rather shocked. His girlfriend, Alice (Barbara Ramella), with whom he had always pictured having a Hollywood-like romance, ends up getting pregnant. Now Samuel, who has not been treated well by his father while growing up, has to make the decision as to whether he wants to take on the responsibility of being a father or not. The film is very well-structured and moves back and forth between reality and imagination without being hard to grasp. The performances and the screenplay are its strong suits.
11. When We First Met (2018)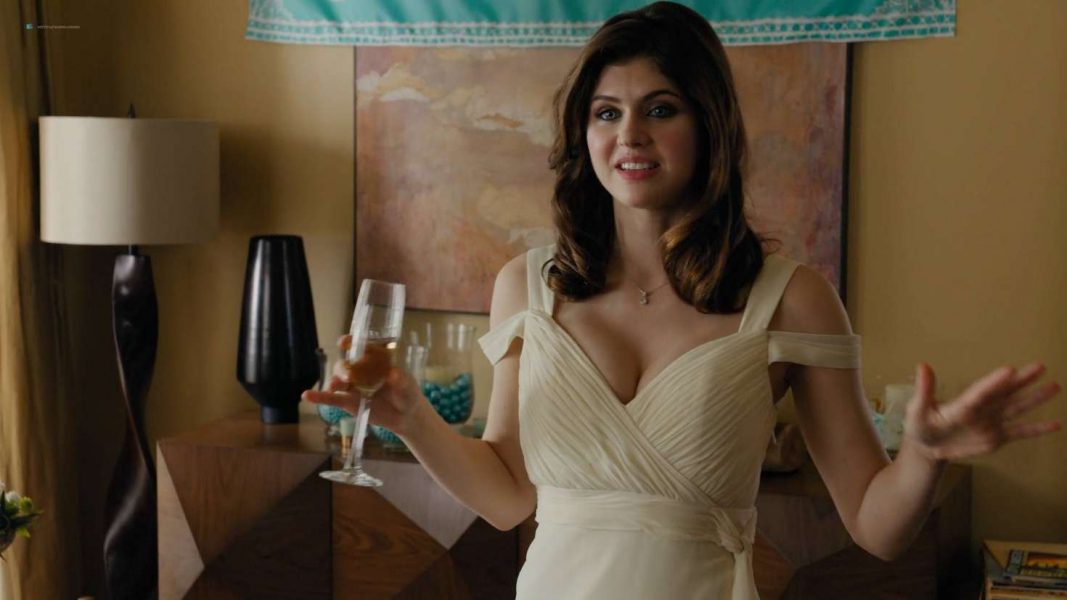 A time-travel movie at the outset, although unbelievable for a rom-com, 'When We First Met' revolves around Avery and Noah and begins with Avery's engagement party where she's being engaged to Ethan, much to Noah's despise who's also present at the party. While Noah recalls their first meeting and passes out inside a photo booth, he wakes up on the day he first met Avery three years ago. On a quest to set things right with the girl he is genuinely in love with, Noah goes back to the day they met at least twice, thus leading to a different course of events altogether. Unfortunately for him, Noah realises that perhaps Avery is not meant for him and ends up in her engagement party yet again, albeit this time a little happier. The film was widely praised for Adam DeVine's performance and his in-depth characterisation in an otherwise lacklustre plot.
10. Alex Strangelove (2018)
A strange yet relatable story of a teenager coming out as a gay, 'Alex Strangelove' has Alex as its central character who is in love with Claire, her best friend. While they start dating and Claire comes to know that Alex is unsure of them having sex, she drives him out. Enter Elliot, another openly gay teenager who is treading cautiously with his relationships and friendships alike. Alex is then set up with Elliot to go to the prom by none other than Claire who thinks Alex needs to be more open in confessing his love towards Elliot without any inhibitions. As Elliot and Alex kiss on the prom night, Claire is only happier and moves on with her life. 'Alex Strangelove' is slightly overdone but still works out as a movie that's worth your time.
Read More: Best Korean Movies on Netflix
9. Set It Up (2018)
Setting your bosses up with each other to alleviate their work-schedule does sound like a plan! In a never-heard-before plot, 'Set It Up' begins with two overworked bosses – Kirsten, an editor at a leading sports magazine and Rick, a venture capitalist who works in the same building. Harper and Charlie are their assistants who are on their toes as always, thanks to their demanding bosses. One fine day, when both Harper and Charlie are out to get dinner for their bosses, they meet up and hatch a plan to get their bosses laid. Despite a few initial setbacks, Harper and Charlie taste success when they come to know about the engagement of their bosses. The movie ends rather abruptly with Kirsten and Rick breaking up but Charlie and Harper coming together. 'Set It Up' is a remastered romcom with the same skeleton yet a very different flavour.
Read More: Best Black Movies on Netflix
8. The Babysitter (2017)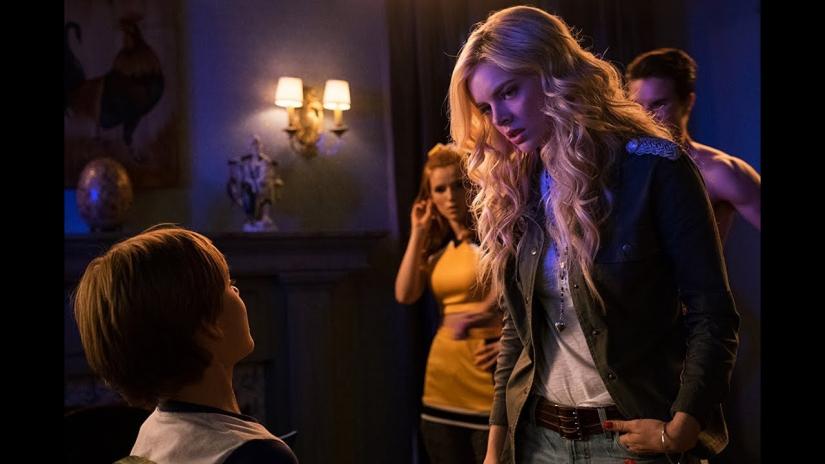 If you love horror comedies and don't know where you can find such a film on Netflix, 'The Babysitter' is the film you should go for. The story of this film centres around twelve-year-old Cole Johnson whose parents leave him with one babysitter called Bee when they go on a night out together. While sleeping quietly in his room, Cole hears some sounds coming from the living room and goes to check the source of the same. He watches Bee and some of her friends playing a game of truth or dare and then killing one of the guests rather brutally. Cole realizes that Bee and her friends are part of a cult and that they believe in performing human sacrifices. Not knowing what else to do, Cole quickly goes to his room and pretends to be asleep. Soon he hears Bee and her friends climbing the stairs and making their way to his room. Although hilarious and violent, 'The Babysitter' may not be a very interesting watch. The performances should have been much better, but you could let this one slide if you're a teen movie fan.
7. Joshua: Teenager vs. Superpower (2017)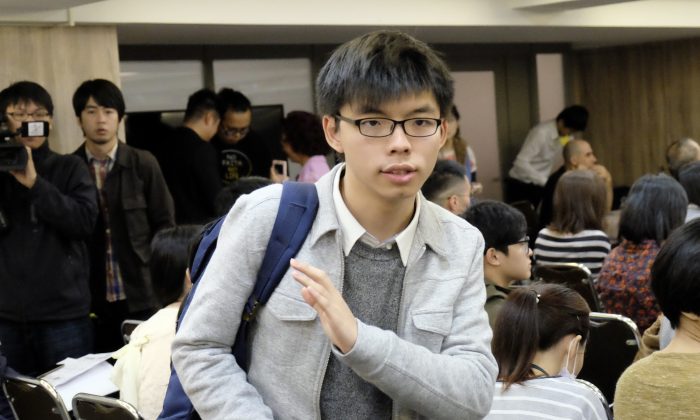 As is known to all, the Chinese Communist Party has always wanted to annex Hong Kong under their jurisdiction. But they had promised to treat Hong Kong as a separate body when Britain handed them the territory in 1997. However, the CCP has always been reluctant in giving Hong Kong the independence which was promised to them. This led to huge protests in the region in 2014 in what came to be termed as the Umbrella Revolution. Joshua Wong, the subject of this documentary, is a teenager who played a massive part in rallying the youth for this protests and even led the protest from the front, despite constant attacks by the police, the triad, and other government forces. The documentary follows Wong and his activism from 2012 to 2016 and shows how he has managed to become one of the most recognizable public icons in Hong Kong today.
6. The Spectacular Now (2013)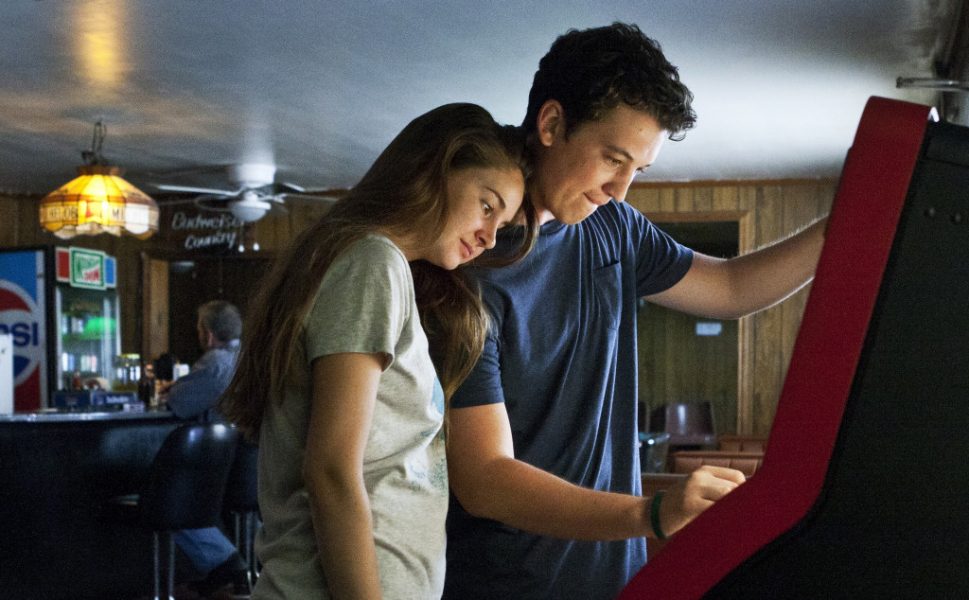 Sutter is a high school playboy who likes hanging out with girls and partying all along, without a zeal for long-term relationships. After a breakup with his girlfriend, he gets drunk and passes out on the front yard of Amy's house. Incidentally, Amy and Sutter have been in the same class but Sutter is unaware of her. Both Sutter and Amy have different outlooks on life – while Amy is more worried about her future, Sutter is content with his job at the apparel store and believes in living the moment – a.k.a. 'The Spectacular Now'. What transpires between Amy and Sutter and how they shun their misunderstandings to find love for each other forms the rest of the movie. 'The Spectacular Now' received critical acclaim upon its release and was called a "coming-of-age" movie with well-researched characters and layered storyline.
Read More: Best Rom-Coms on Netflix
5. See You Yesterday (2018)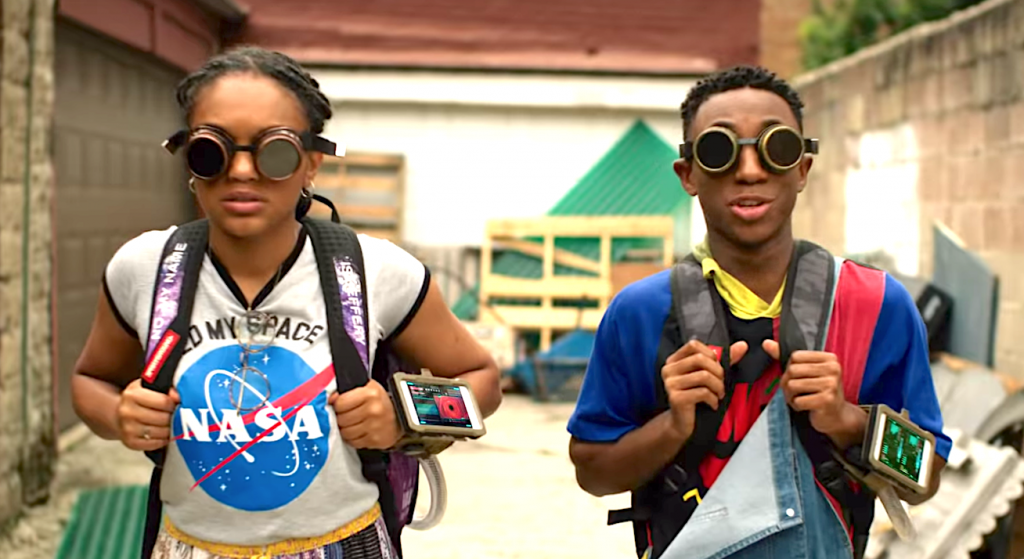 A science-fiction adventure involving some teenagers, 'See You Yesterday' is a solid entertainer which you will have a gala time watching. The story of this Netflix original film revolves around a teenaged girl called C.J. Walker who is a science genius and one of the best students in her school. Her genius is of such calibre that she has been able to build a time machine which looks like a backpack. C.J.'s brother has recently passed away, and she believes this is the only what with which she can bring him back. Though C.J. manages to get her brother back using her time machine, she forgets that messing with time in any way can cause irreversible damage. Besides breaking age-old racial stereotypes of American cinema. 'See You Yesterday' is a highly entertaining film. Surprisingly enough, it is the debut film of writer-director Stefon Bristol.
Read More: Best Self Discovery Movies of All Time
4. Heathers (1988)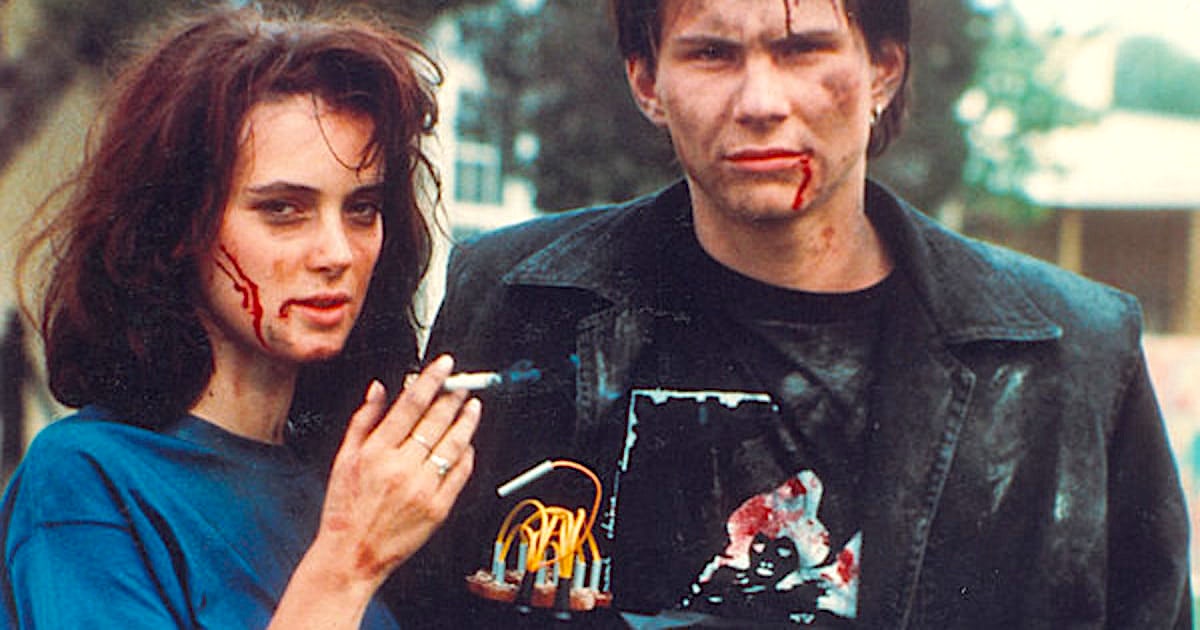 A classic from the 80s, "Heathers" is "Mean Girls" with a very dark twist. Winona Ryder is Veronica, a girl trying to survive the social jungle that is high school, by hanging out with the three most popular girls in school (all named "Heather"). When she meets JD (Christian Slater), she enters in a spiral of hate, murder, and revenge. The film became a cult classic due to the charisma of the couple of misfits that Rider and Slate interpret but also because of its dark atmosphere. "Heathers" is not for everyone, its dark comedy and obscure approach on the high school drama may be seen as overdramatic. However, the controversy is one of the factors that turn this one into a film you should watch.
Read More: Best Disney Movies on Netflix
3. To All the Boys I've Loved Before (2018)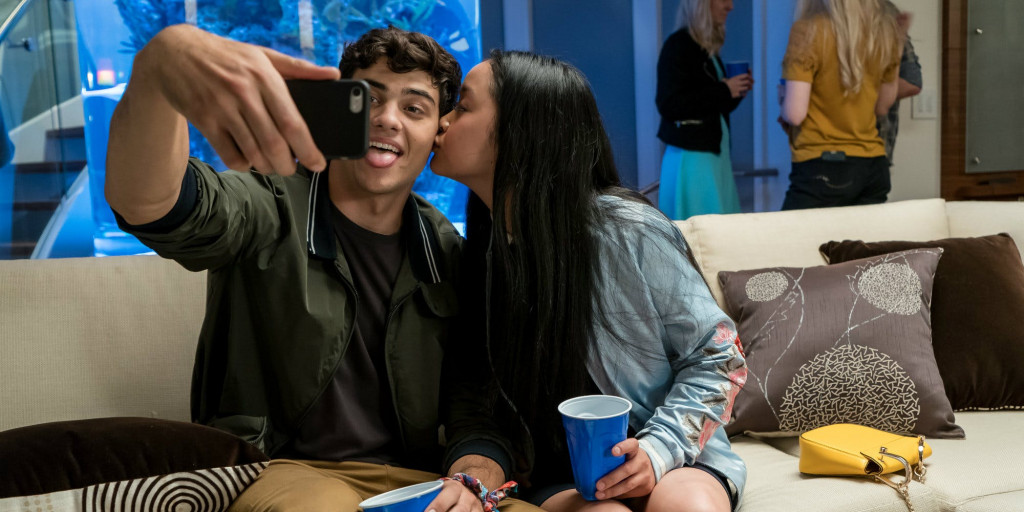 As the name suggests, 'To All the Boys I've Loved Before' is the story of a teenager Lara Jean Covey who's a high school junior. Apparently, she writes about her feelings to boys she has intense feelings for, in letters, but never posts them instead, she locks them in the closet. One fine day, to her worst nightmares, Kitty, her younger sister mails the five letters to all of her five former crushes, thus leading to unwanted confrontations, explanations and guilt. Lucky for her, one of the boys, Peter, finds true love in Lara before they kiss. 'To All the Boys I've Loved Before' is a nicely laid out movie with likeable characters and swooning romances that is difficult to forget.
Read More: Best Chick Flicks on Netflix
2. Divines (2016)
Nominated for a Golden Globe, "Divines" follows a teen from a dysfunctional family from Paris that comes across a young dancer who turns her life upside down. Although the plot seems simple, it is extremely more complex. Scene after scene, the characters, the settings, the relationships, every element comes with incredible strength. From a classroom argument to a daughter-mother discussion, almost every scene is heart-breaking. "Divines" is a film about survival in a mad world in which the characters feel incredibly real. Actresses Oulaya Amamra and Maimouna are incredible and I'm sure we will hear more about them in the future.
Read More: Best Medical Shows on Netflix
1. American Honey (2018)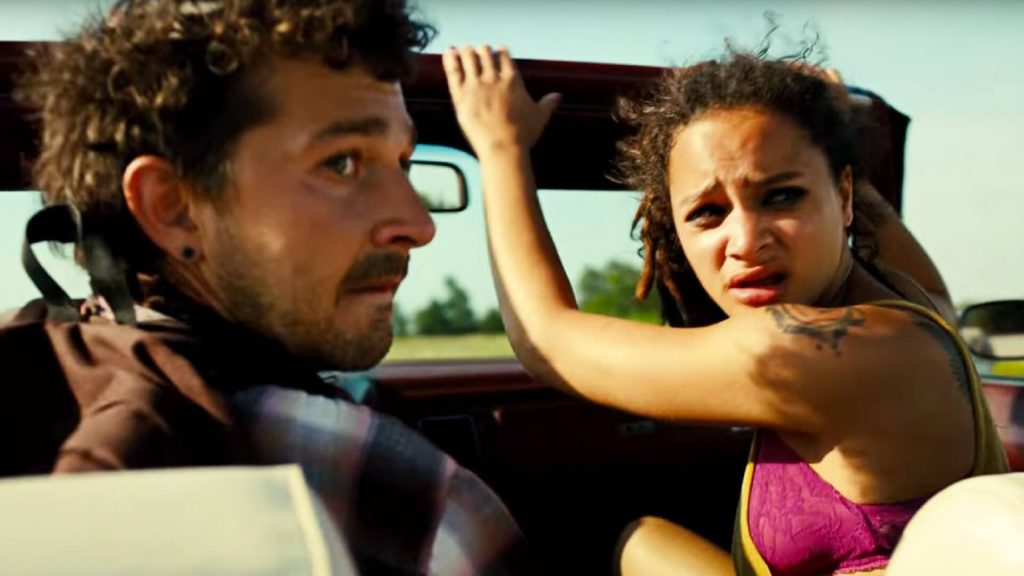 One of the finest Netflix original films, 'American Honey' is the story of a teenage girl called Star (Sasha Lane) who runs away from her family home because of the turbulence she has seen there always. With no one to go to, she ends up joining a band of travelling salesmen who go from one town to another in the American midwest and seel people magazine subscriptions. Star gels with them and finally finds herself in a company of people where she can be happy and not afraid about unpleasantries which she saw in her family home. Here she even meets and falls in love with one of the salesmen, Jake (Shia LaBeouf). A beautiful road movie, 'American Honey' is one of the best teenage films of recent years which combines the aesthetics of a coming-of-age film and a road movie at the same time to come up with something fresh, different, and exciting.
Read More: Best Movies Like Porn on Netflix