Kerry Washington is a highly accomplished actress who has made a name for herself in the entertainment industry through her versatile talents and compelling performances. Born on January 31, 1977, in The Bronx, New York, Kerry Washington began her acting journey in 1994 when she landed a role in the ABC telefilm 'Magical Make-Over.' While her first notable appearance came in the film 'Our Song' (2000), it was her breakthrough role in the 2001 drama film 'Save the Last Dance' that truly introduced her to a wider and more appreciative audience.
Washington's career skyrocketed when she took on the role of Olivia Pope in the hit television series 'Scandal' (2012-2018), earning widespread acclaim for her portrayal of the powerful and enigmatic crisis manager. This role garnered her numerous accolades, including Golden Globe nominations, firmly establishing her as a force to be reckoned with in Hollywood. In addition to her television success, Kerry Washington has also shone on the silver screen, with standout performances in films like 'Ray' (2004), 'Django Unchained' (2012), and 'Confirmation' (2016), where she played Anita Hill.
Washington's dedication to her craft and her ability to bring depth to her characters have earned her a place among the industry's most respected and celebrated talents. Her latest appearance was in 'UnPrisoned,' a comedy-drama series, and if that was not enough, here is a list of her upcoming projects.
1. The Simpsons Season 35 (2023)
'The Simpsons,' the iconic animated sitcom created by Matt Groening, offers a satirical glimpse into American life through the lens of the Simpson family: Homer, Marge, Bart, Lisa, and Maggie, residing in the fictional town of Springfield. With over three decades of development, the show boasts a vast array of cast members voicing quirky characters that enrich the Springfield community.
Kerry Washington joins the cast in Season 33 as Ms. Rayshelle Peyton, Bart Simpson's new teacher. Ms. Peyton, introduced in Season 33, Episode 2, titled 'My Octopus and a Teacher,' quickly captured the hearts of her fourth-grade students with her warm and kind-hearted demeanor, especially Bart, who harbors a crush on her due to her role in saving him from drowning. As 'The Simpsons' enters Season 35, set to air on October 1, 2023, fans can anticipate Kerry Washington continuing to voice Ms. Peyton and her character's evolution in the series.
2. Reasonable Doubt Season 2 (TBA)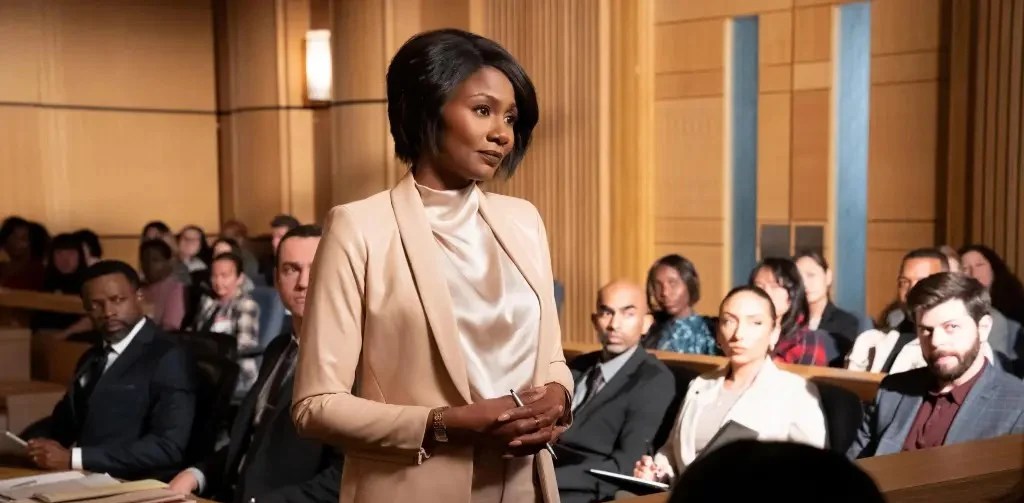 'Reasonable Doubt' is a legal drama television series developed by Raamla Mohamed exclusively for Hulu. The show revolves around Emayatzy Corinealdi, who portrays a corporate defense attorney skillfully navigating complex high-profile cases. The cast also includes McKinley Freeman, Tim Jo, Angela Grovey, Thaddeus J. Mixson, Aderinsola Olabode, and Michael Ealy. Notably, Kerry Washington takes on dual roles as an executive producer and a director for the series. Excitingly, on April 17, 2023, it was announced that 'Reasonable Doubt' will return for a second season. While the official release date is yet to be disclosed, fans can anticipate its return sometime in 2024.
3. Six Triple Eight (TBA)
'Six Triple Eight' is an eagerly anticipated war drama film, both written and directed by Tyler Perry. Inspired by a 2019 WWII History magazine article penned by Kevin M. Hymel, the film sheds light on the remarkable contributions of the 6888th Central Postal Directory Battalion, a unit composed entirely of black female soldiers during World War II. These 855 women stepped up to confront the Herculean task of rectifying a three-year backlog of undelivered mail. Despite facing pervasive discrimination and operating in a nation ravaged by war, they heroically sorted over 17 million pieces of mail ahead of schedule.
Notably, Kerry Washington serves as an executive producer and leads the cast, joined by stellar talents including Susan Sarandon, Ebony Obsidian, Milauna Jackson, Kylie Jefferson, Shanice Shantay, and Sarah Jeffery. They are also accompanied by other cast members — Pepi Sonuga, Jeanté Godlock, Moriah Brown, Dean Norris, and Scott Daniel Johnson. Currently in post-production, this compelling project promises to bring to life an inspiring chapter of history that deserves to be celebrated and remembered.
4. Shadow Force (TBA)
'Shadow Force' is an eagerly awaited action thriller, directed by Joe Carnahan, who also collaborates with Leon Chills and co-writes the screenplay. This high-octane film features the dynamic duo of Kerry Washington and Omar Sy in the lead roles, promising an adrenaline-fueled cinematic experience. The plot revolves around an estranged couple with a dangerous bounty on their heads, forcing them to embark on a desperate run for their lives, along with their young son, as they seek to evade a ruthless former employer — a shadowy unit of covert operatives sent to eliminate them.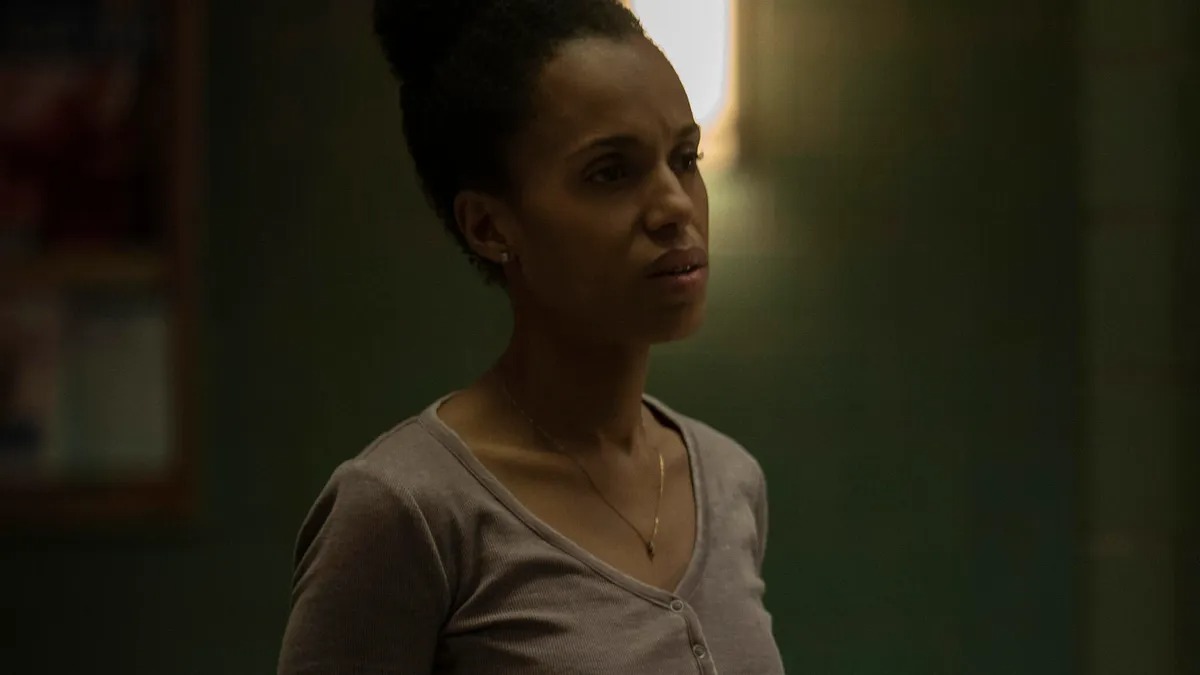 The stellar cast also includes Mark Strong, Da'Vine Joy Randolph, Ed Quinn, Sala Baker, Natalia Reyes, Yoson An, and Shaina West. Notably, Kerry Washington also takes on the role of an executive producer for this project, which is currently in the final stages of post-production. Audiences can anticipate a thrilling and action-packed cinematic ride when 'Shadow Force' hits the big screen.
5. 24-7 (TBA)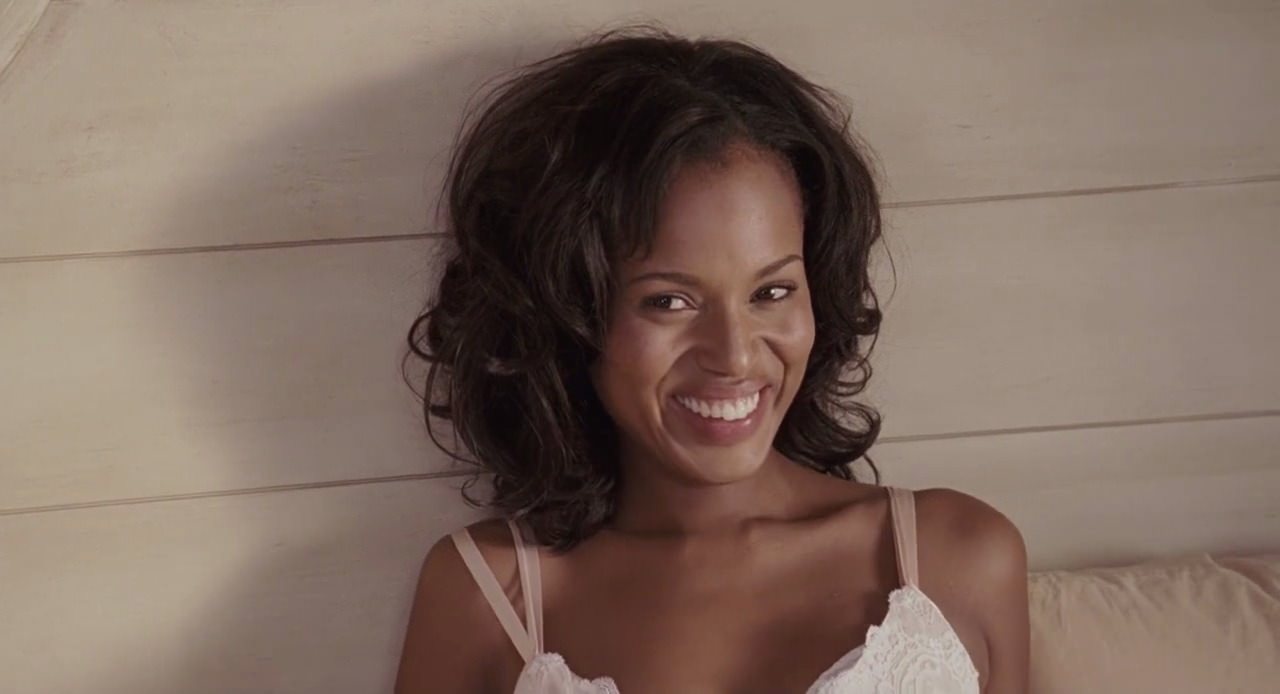 Kerry Washington and Eva Longoria Baston are set to collaborate in the upcoming workplace comedy '24-7.' Notably, this film marks Eva Longoria Baston's feature directorial debut and will see her taking on multiple roles, including producing and starring alongside Kerry Washington, who also serves as a producer. The film's plot revolves around a group of determined accountants who unite to confront their male colleagues within the firm, embarking on a mission to unravel a significant fraud case that could ultimately save their jobs. Currently in the pre-production stage, '24-7′ promises to deliver a refreshing and empowering narrative that challenges workplace norms.
6. Rockaway (TBA)
Kerry Washington is embarking on an exciting new journey, taking the lead both in front of and behind the camera as she stars in and produces 'Rockaway' for Netflix. This captivating feature film is based on Diane Cardwell's memoir, 'Rockaway: Surfing Headlong Into a New Life.' In the movie, Washington portrays a Manhattan-based journalist who undergoes a remarkable transformation when she unexpectedly discovers the transformative and spiritual allure of surfing during a routine assignment.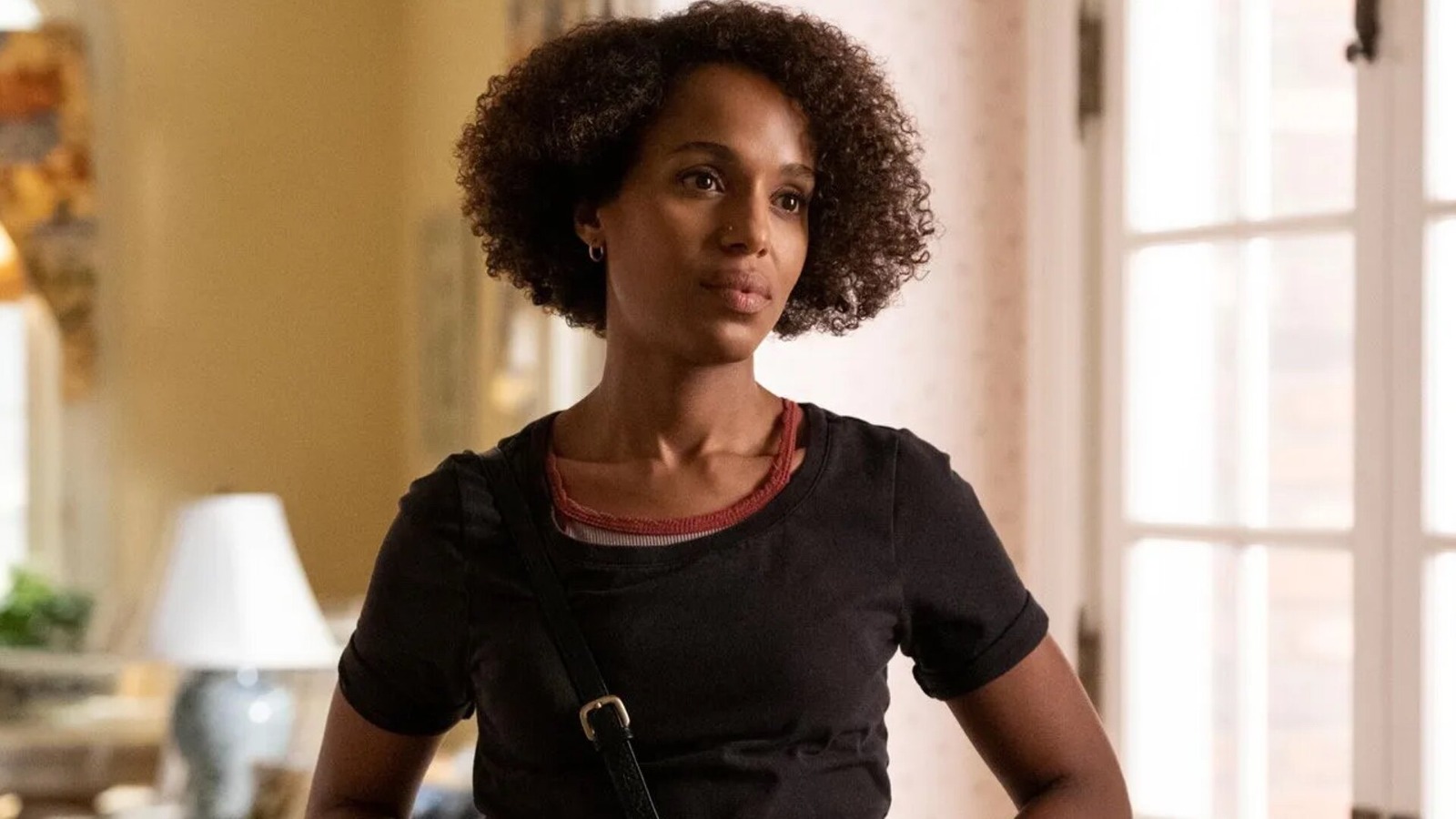 This revelation leads her to abandon the comfort of her familiar life, setting her on a path toward romance and profound self-discovery in the vibrant and eclectic setting of Rockaway Beach. Currently in the early stages of production, with the script undergoing finalization, 'Rockaway' promises to be a compelling tale of personal growth and the pursuit of an unconventional dream.
Read More: Best Kerry Washington Movies and Shows