"Rhythm is everything in boxing. Every move you make starts with your heart, and that's in rhythm or you're in trouble. Your rhythm should set the pace of the fight. If it does, then you penetrate your opponent's rhythm. You make him fight your fight, and that's what boxing is all about." – Sugar Ray Robinson. The art of boxing goes hand in hand with that of cinema, and both of them require their respective artists to synchronize every aspect of their mind and body to achieve impactful singularity in every stroke. Being a solo sport, the mental conditioning involved in boxing has always been a subject of interest for cinema. Robert Rossen's revolutionary Body and Soul first captured the traumatizing ordeal of a bright upcoming boxer in a sullen environment, which set the standards for other boxing related character studies.
This list contains movies that touch subjects of depression, poverty, alienation, racism, addiction and success, and proves why boxers are not fighters just because they throw punches in the ring. They are extremely malleable beings who've reached the top by knocking out both life and death. So here is the list of top 10 best boxing movies ever. You can watch some of these best boxing movies on Netflix, Hulu, or Amazon Prime.
10. The Fighter (2010)
Starting off the list with David O.Russell's The Fighter, which presents a biographical study of two professional boxers, Mickey Ward and Dick Eklund. Stepbrothers Ward and Eklund fought in two different time periods, with the film charting Eklund coaching Ward and the decline of the family into a spiraling addiction of drugs. The film specializes in documenting the lives of two failed boxers and how they seek salvation by defeating their demons. In doing so, it never fails to deviate attention towards either.
Read More: Saddest Movies of All Time
9. The Great White Hope (1970)
The Great White Hope might not reflect the outspoken brashness of the boxing world or the intensity behind every punch and every puddle of sweat on the ring, but it remains a moving story about the first African American world heavyweight boxing champion, Jack Johnson and the many struggles he had to face "at the top". Most Americans envied and loathed the success the heavyweight achieved and the fact that no white man could beat him. This culminated in various false charges and a tragic end to Johnson's love story.
Read More: Best Action Movie Series of All Time
8. Hard Times (1975)
Hard Times is one of the most definitive Charles Bronson films, but with the actor's rock solid ruggedness acting as a sympathetic exterior for a man who's known poverty like the back of his hand, in contrast to his usual one man army roles. Bronson possesses the ability to express a strong sense of solitude with his eyes, a quality most actors needed words to define. The recreation of the depression torn New Orleans is agonizing, a time where people didn't have the luxury to afford gloves or a mouthguard or even the treatment to heal those injuries.
Read More: Best Inspirational Movie Quotes of All Time
7. The Champ (1979)
The Champ is an absolute tearjerker, one that uses the lifestyle of boxing and the recurring hardships associated with it to drain all that liquid from your eyes. Now, I'm not a fan of such heavy-handed melodramatic approach to filmmaking, but The Champ featured terrific performances from its lead duo, especially child actor Ricky Schroder whose delivery sent audiences into a meltdown. The Champ solely focuses on the father-son relationship, and does manage to portray their undying love successfully.
Read More: Movies Where the Main Character Dies in the End
6. Requiem For A Heavyweight (1962)
It doesn't take much to figure how a movie would be when you see Anthony Quinn playing the lead. Quinn gave to cinema what many actors of his era failed to, sincerity in depicting every emotion. Not many boxing movies bother to begin from a point in the lead's life where everything just goes downhill after a period of dominance that is only indirectly referred to. How do you find hard-hitting potency in a film focusing on a done-and-dusted boxer who has been institutionalized by the world of boxing, and is now trying to find a life out of it.
Read More: Best Mistaken Identity Movies of All Time
5. Snatch (2000)
Now Snatch might not be your typical boxing movie but it portrays England's underground bareknuckle boxing world with such electrifying eccentricity, I'd have probably been bit by a maddag to not opt for it. Saresly. Brad Pitt, fresh off the success of his street fighting persona in Fight Club, continued to flaunt his knack for vigor with a twisted sense of humor. Snatch takes us on a tour of bookies and their own private crimeworlds, the risks the people involved face constantly, the various hierarchies and most importantly that you do not mess with a gypsy on his own turf.
Read More: Best Airplane Movies of All Time
4. Creed (2015)
Ryan Coogler and Michael B.Jordan are emerging to be the finest director – actor duos at present and their films are always bustling with raw intensity, due to Coogler's effective handling of emotions and Jordan' crudity in portraying them with an extremely personal touch. Shifting focus from a jaded and overdone Balboa centered storyline, Creed explores the fatherless Adonis Johnson who's striving to extend his father's legacy. If it wasn't for the original Rocky's legacy, Creed might very well be the finest film from the series because of how it never for once, despite covered in burly muscles, forgets that its characters are essentially formed and live on familial bonds that exist through the sport of boxing.
Read More: Best Scientist Movies of All Time
3. Champion (1949)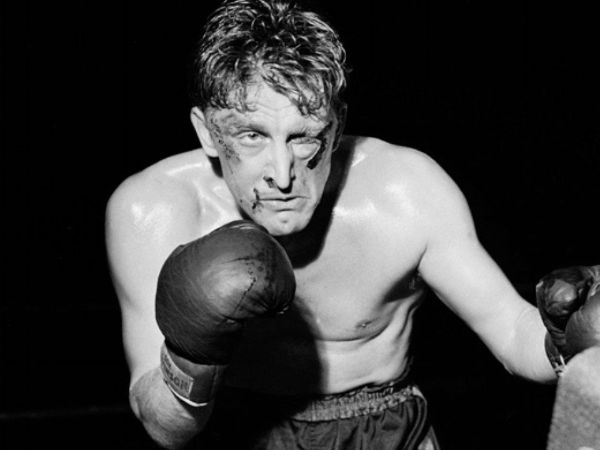 Mark Robson's Champion is Rocky without the optimism. I was surprised by Kirk Douglas taking on such a negative character, and the movie does seemed to have influenced Scorsese's Raging Bull to an extent. Douglas's Midge Kelly eats and throws the same shit Jake LaMotta grew up doing and his transformation into a man swarmed by success and self-centered ideologies. You can also find the sharp lighting and editing techniques in Raging Bull, as well as the furiosity drenched atmosphere.
Read More: Best Video Game Movies
2. Rocky (1976)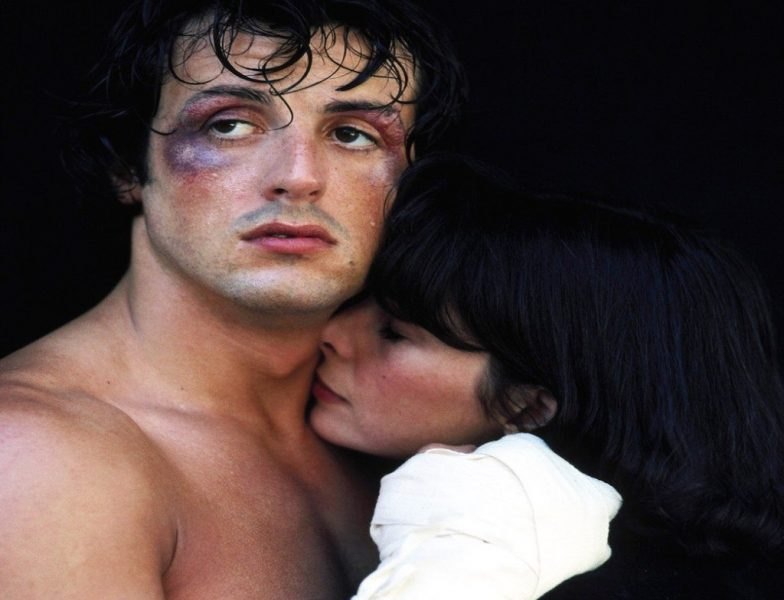 I can never get Rocky winning over Taxi Driver out of my head. But Rocky is undeniably a terrific boxing movie, and one that ricocheted to the top during the 70's because of its optimistic outlook on life in a pessimistic world. Rocky's ascension was the stuff of dreams for millions of young Americans who wanted to swim out of the murk left by the war. As pointed out by many critics, the movie resembled the dynamism of On the Waterfront and by removing the crime and inducing a natural low budget aesthetic to the city of Philadelphia, Rocky successfully triumphs over its own capabilities.
Read More: Best Prostitute Movies About of All Time
1. Raging Bull (1980)
Newspapers, social media or even people themselves can't help but swoon over the success of boxers. We talk about millions of dollars, diamond studded belts, Playboy grade valets and though most of them deservedly reach the top, nobody bothers to record their journey from there to the bottom. Raging Bull might be the best character study covered in the field of sports, and both technically and intangibly is Scorsese – De Niro's greatest achievement. It's difficult to look beyond the striking B/W cinematography and stupendous editing, but underneath the brazen visage, De Niro exposes a broken demigod, Jake LaMotta would've never even dared to show.
Read More: Worst Movie Franchises Ever