Flight is perhaps one of the greatest feats humankind has accomplished. But technology comes at a price, so does the science and physics of flying. And guess who loves to continually explore and inundate these technological marvels into their movies? Filmmakers worldwide have thrilled us with their movies shot inside or around a plane or airport terminals. While airport terminals are a mere means to the end, it is the edge of the seat exhilarating experience in-air that moves us entirely.
When it comes to movies made about aeroplanes, in or around them, a lot of factors kick in, like the scientific accuracy, the production design, the cinematography, the correct fitment in the storyline etc. The most important factor, though, is essentially the performances and the amount of scare that is visibly evident on the faces of the actors involved. While some of these movies are out and out based on some sort of plane accident, crash or a trauma, bomb scare etc., the others have aeroplanes that are simply a part of the larger plot. So here goes the list of top airplane movies ever. You can watch some of these best air plane movies on Netflix, Hulu, or Amazon Prime.
15. Snakes on a Plane (2006)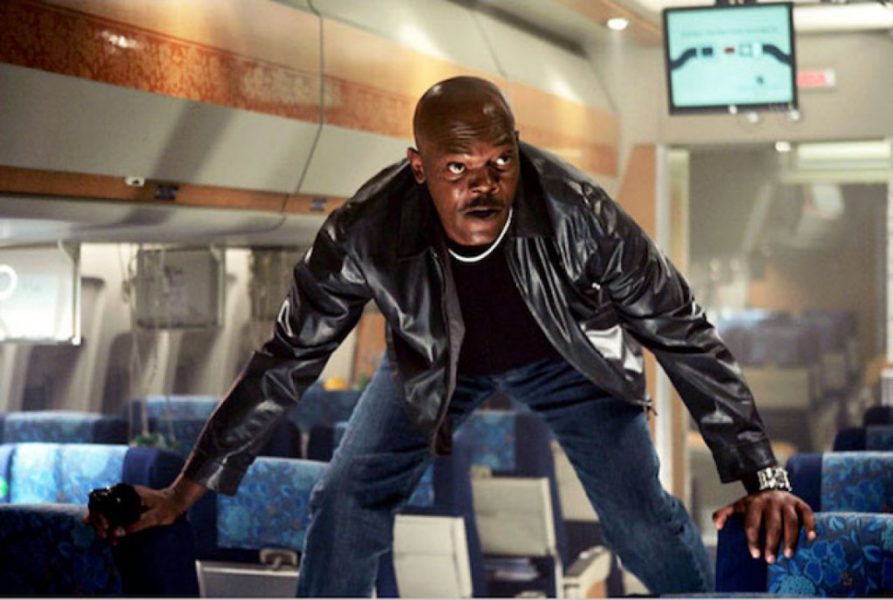 A movie which made a lot of news and was hailed for being made upon one of the most non-sensical subjects, yet made millions, 'Snakes on a Plane' is one of the few instances of such movies that are so bad that they're good. The only difference being the fact that there's a time-bound crate full of snakes instead of a time-bomb that forms the premise of the movie. A California-bound plane, which is also transporting a couple of FBI agents (including Samuel L. Jackson) and other passengers undergoes a mid-air crisis as all the venomous snakes from the said crate invade the plane and start killing its passengers. As it "always happens", the plane luckily had people with flying "experience" onboard, who succeed in landing the plane, even though they had done such plane landings in a video game. While the moments of scare and terror have been executed perfectly, it is the performances and the premise, to some extent, that deserves all accolades.
Read More: Best Greek Movies Ever
14. Executive Decision (1996)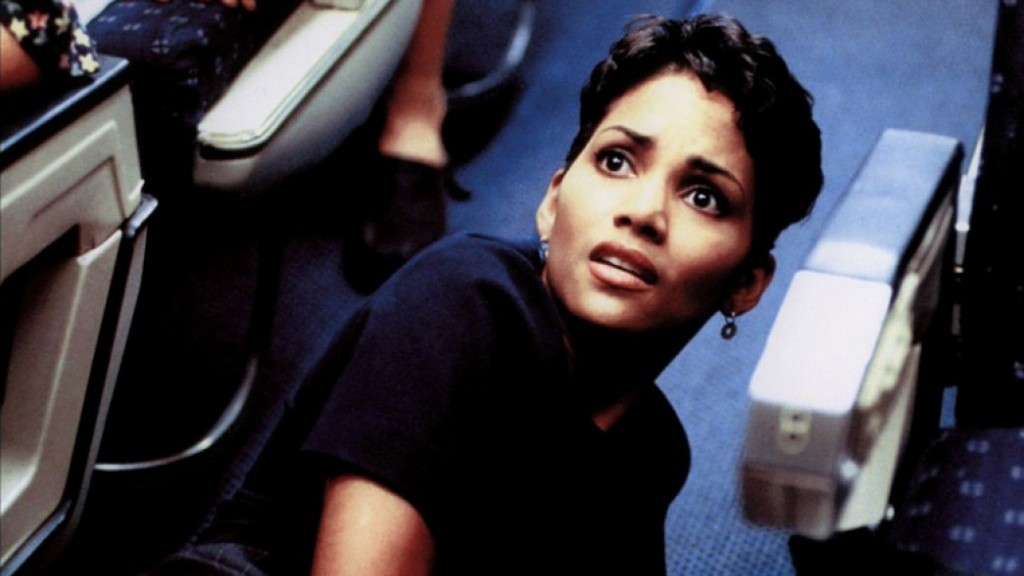 Somewhat okayish and tolerable plane-hijacking and rescue movie, 'Executive Decision' is Kurt Russel's effort, through and through. Dr David Grant, an US Intelligence Officer, intercepts and boards a hijacked plane mid-air through the bottom hatch of the Boeing 747-200 airliner using another stealth experimental fighter jet. As impossible as it may seem, after a series of back and forth communications and a gunfight inside the plane towards the end, Dr Grant lands the plane himself, when things start seeming a little out of the whack. A movie that may soon fall under the category of movies that are so bad that they're good, given the shoddy CGI and visual effects and about average performances, 'Executive Decision' can be borne only once if you want to watch it anyway.
Read More: Best PG-13 Movies of All Time
13. Hell's Angels (1930)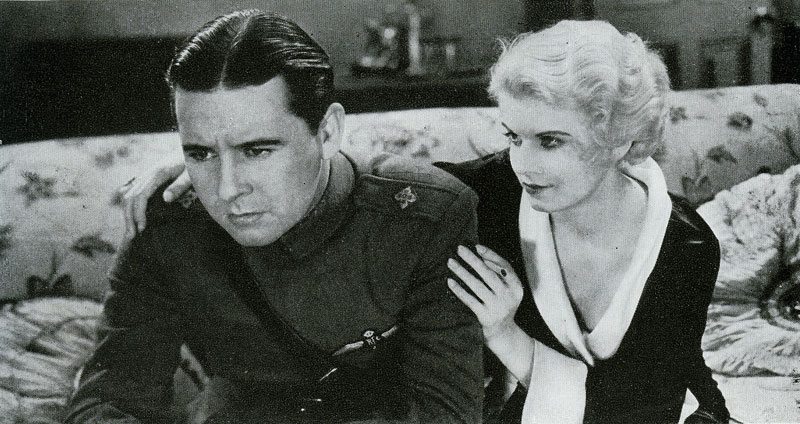 A Howard Hughes' directorial marvel, on whom Martin Scorsese's 'The Aviator' was made decades later, 'Hell's Angels' is a noteworthy effort given the technology and resources available in the era. Made in the late 20s close to a century ago from now, it boasts of the story of a morally upright British Pilot Roy and his ignorant and cowardly brother Monte. On a mission to bombard a German ammunition depot, they both are caught and tried, while Monte realizes how heedless he has been so far. The tragic end, that results in Roy killing his own brother, before getting executed himself is something which comes as a shock. Overall, 'Hell's Angels' is a movie that's been so long forgotten, yet it never deserved to be.
Read More: Best Action Thriller Movies of All Time
12. Flight (2012)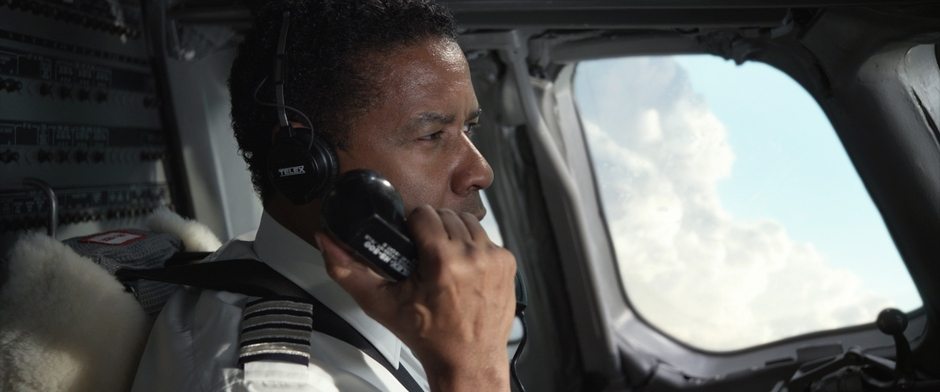 Oh, the thrill…! I completely agree with the fact that 'Flight' isn't entirely made inside a plane, yet, it is one of the best thrillers out there on flights overall. If I look back at the movie now, it sort of seems like a thinned down version of 'Sully', albeit with a tragic ending. The sequence where an inebriated Captain Whitaker turns the plane upside down, in an attempt to land it while its controls are out-of-order, is absolutely clenching and totally comes as a shock. The NTSB investigation and other administrative stuff that follows is passable and predictable at best. As good as the impact of the 'Flight' really is, the entire movie can be "lived" in the moments that were filmed inside the flight and not after it crashes or before it takes off.
Read More: Best Movies About Mermaids
11. Con Air (1997)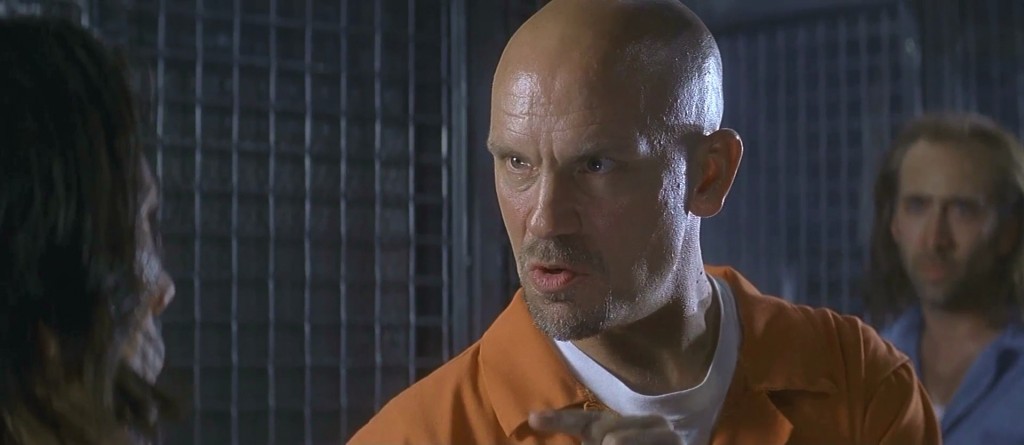 Basically, a movie with a premise comprising a mobile, flying prison named "Jailbird", which is carrying dreaded inmates who are being transported to various penitentiaries. While the entire movie seems easy guesswork, John Malkovich as Cyrus and Nicolas Cage as Cameron, a former ranger who's doing his time for killing a man, steal the show. As the plane takes off, some of the inmates take over the plane and plan to land it as scheduled and then to proceed with fleeing to a non-extraditing nation. That and the movie ends with the "Jailbird" crash landing in Vegas. Even though 'Con Air' is compelling in terms of performances and the screenplay, yet it falters by lacking the necessary exhilaration at many places.
Read More: Best Musician Movies of All Time
10. Top Gun (1986)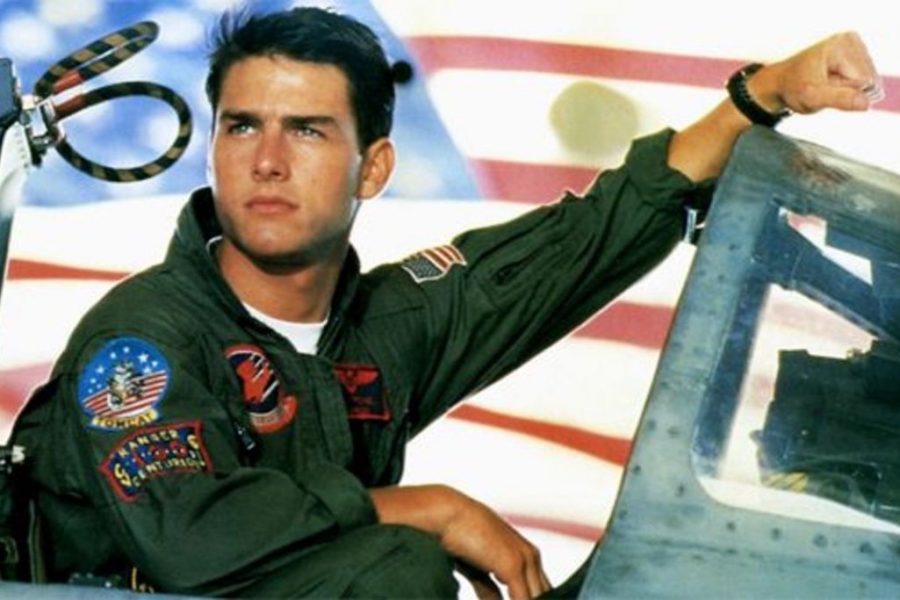 The marvellous tale of Pete "Maverick" Mitchell, a Lieutenant with the US Navy is an ace aviator. who gets enlisted to be trained at the Top Gun school after a heroic feat. The movie progresses with death and gravity-defying maneuvers and a budding romance between Maverick and Charlie, a civilian instructor at the Top Gun. Though such action sequences are easy to spot in most of the flying-related movies nowadays, it is Tom Cruise's performance and the aerobatics that surely win over. 'Top Gun' is all about the charm and flamboyance Maverick portrays and the dogfights that take place in the air. The movie won't hold much "air" if not for these.
Read More: Best Army Movies of All Time
9. Red Eye (2005)
The movie plot is based on the events that happen in a red-eye flight between Dallas and Florida. Lisa, a hotel manager at The Lux Atlantic Hotel meets with a disguised terrorist Jackson, who later on reveals his sinister plot of killing the Deputy Secretary of Homeland Security Mr Charles Keefe with Lisa's help unless she wishes to get her father killed. Lisa has to use the airphone on-board the plane and redirect Mr Keefe to a room which will be targeted using a missile from a boat nearby. A series of dodges and cat and mouse play continues during the flight and even afterwards as Lisa succeeds in saving Mr Keefe and her father both in this fast-paced and closely-knit thriller. And P.S. – Cillian Murphy is brilliant as usual, playing the dreaded terrorist Jackson.
Read More: Best Cave Movies of All Time
8. Battle of Britain (1969)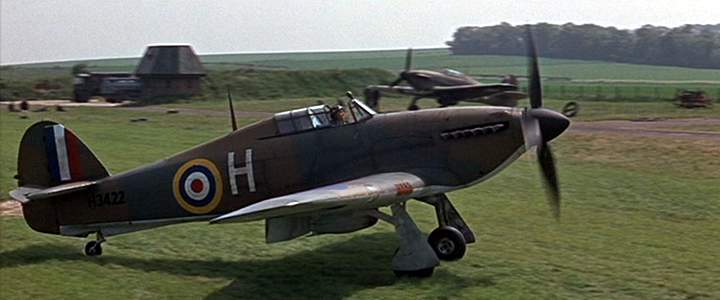 A movie with an ensemble cast which otherwise identifies with the big production houses in general, 'Battle of Britain' is the undying tale of Berlin vs. London and the pivotal role played by the Allied forces in the September of 1940 during the Second World War. To list the things that amazed me about this movie were the bombers that were used to film the battle scenes and the airfields that were belonging to real locations where portions of the actual battle took place. Being regarded as one of the most massive air battles in the history of flying, with Winston Churchill and Adolf Hitler at the helm, 'Battle of Britain' recounts the perils of airborne warfare in war-trodden Germany and Britain in one of the most sophisticated and graphic manner that I've ever seen.
Read More: Best Surfing Movies of All Time
7. Non-Stop (2014)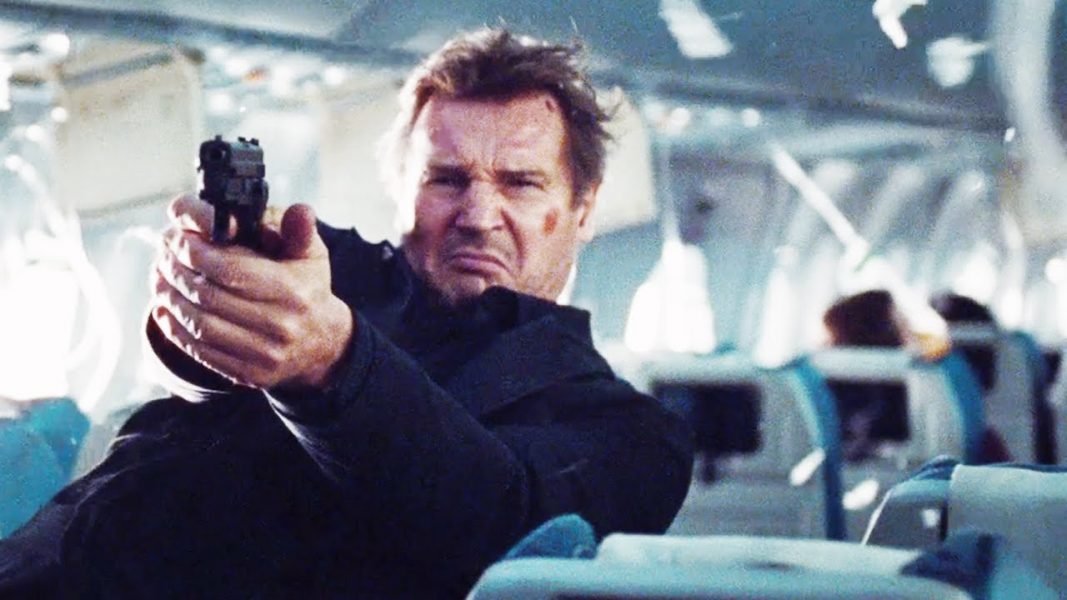 Liam Neeson has apparently been stuck in a time loop wherein he's undergoing a mid-life crisis with a very particular set of skills and a teenage daughter back home. Jokes aside, 'Non-Stop' is, as its name suggests, a non-stop nail-biting thriller, with moments of suspense ranging until the very end. With events that occur on a trans-Atlantic flight to London, Bill Marks is a covert Federal Air Marshal entrusted with the safety of passengers onboard, along with one Mr Hammond. Bill gets messages on his secure line to get $150 million transferred to a bank account else risk losing a passenger every twenty minutes. After bouts of utter chaos and panic several thousand feet above the sky, 'Non-Stop' is greater than the sum of all our fears. Overall, though 'Non-Stop' turns out to be a regular plane-bombing movie by the looks of it, followed by a crash landing and the emergence of a one-man hero, the breathtaking impact it creates is definitely not worth a miss.
Read More: Best Movies About Teen Romance
6. Neerja (2016)
'Neerja' is the real-life story of a 22-year old girl Neerja Bhanot – a Pan Am Flight 73 Head Purser, who, during the incidents that took place on 5th September 1986, sacrificed her life in her effort to save 350 odd passengers onboard the plane. Perhaps the only performance-wise noteworthy effort of Sonam Kapoor, 'Neerja' is the painful story of endurance and staying principled and morally upright during the zenith of duress. Even though 'Neerja' attains martyrdom during her quest to save almost all the people aboard the plane from dreaded Libya-based terrorists, she became the epitome and an undying example of supreme sacrifice and staying put with her duty and honour in the line of fire. As much tear-jerking as the film is, what brings pride and utmost respect for her is the fact that Neerja Bhanot was posthumously awarded the National Civilian and Military honours by three nations – India, Pakistan and The U.S.A.
Read More: Best Bowling Movies of All Time
5. Airplane! (1980)
A comic approach to the rather scary experience of flying, 'Airplane!' is all about overcoming fears of the past and assuming control of things all over again. A trauma-ridden veteran fighter pilot Ted Striker boards a plane to have another chance at the love of his life Elaine, who's also a stewardess on the same flight. One thing leads to another and people end up succumbing to food poisoning aboard the flight because of a particular food item on the menu, including the pilots. Ted's assuming control of flying, and landing the plane successfully (which Otto – the inflatable balloon couldn't accomplish sadly), along with overcoming his fear and trauma from his previous job, and a hope of being with Elaine, in the end, is all this movie is about. Though not a great effort from visual CGI point of view, we mustn't expect any better from a movie that was made in the late 70s.
Read More: Best Monster Movies of All Time
4. Up in the Air (2009)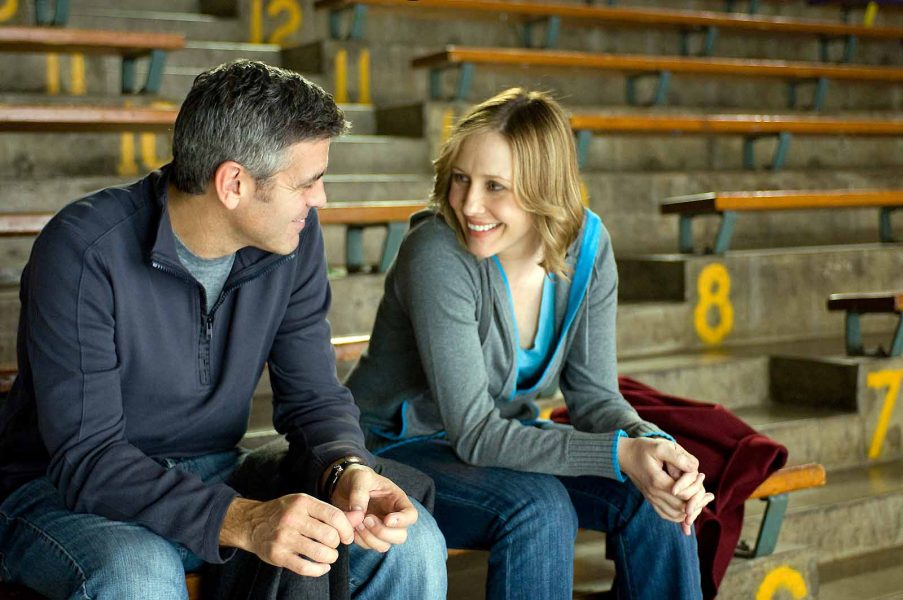 A movie with multiple layers of philosophy encompassing the lives of those underneath it, 'Up in the Air' is exactly as the name suggests. Perhaps the most well thought-through and immersive movie in this list, this is the story of a "firing" executive Ryan (George Clooney), who travels places to break the bad news to various employees about them losing their jobs and then tries and consoles them with his motivational speeches. Due to his frequent travel with American Airlines, he, by the end of the movie, clocks over a million flyer miles, thus becoming the youngest recipient of the same. Due to his line of work, he mostly lives off in hotels and planes or airports and never has a permanent residence. He also forms a casual relationship with Alex (Vera Farmiga) and faces stiff competition and criticism from a tech-savvy proponent of online downsizings, Natalie (Anna Kendrick). All being said and done, 'Up in the Air' closes on an open-ended note, which shows that no matter where one stays or doesn't, life still flies on.
Read More: Best Crossdresser Movies of All Time
3. Air Force One (1997)
A movie which is nail-biting in its each and every frame (except for a few admissible irregularities), 'Air Force One' has to be one of the best of films that were shot almost entirely on a plane. On a trip back from Moscow to the United States, a few Kazakh-backed hijackers disguising themselves as press reporters board the Air Force One, on which the President is travelling with his executives and officials. As the hijackers claim control of the plane and demand the release of their leader Radek from Russian captivity, President Marshall (Harrison Ford) succeeds in hiding in the cargo hold, while the rest of the hijackers (including the inside mole Gibbs who aided the hijackers' entry) believe the President has escaped in the pod. A mid-air rescue operation follows, with most people jumping out of the plane with parachutes while others were rescued using a zip line from a transport rescue plane. The last sequence of Marshall exiting the Air Force One at the end of tether line and entering the transport aircraft is simply the best part of the whole movie. Harrison Ford and Gary Oldman have nailed it in their performances.
Read More: Best Party Movies of All Time
2. Sully (2016)
Not a "plane" movie in entirety, yet 'Sully' intrigued me enough to become a part of this list. The heroic real-life act of Captain Chesley 'Sully' Sullenberger, it is the tale of the landing of a plane on Hudson River due to damage caused by bird-impact and the ensuing trial and questioning by the NTSB. Perhaps the only such incident in the entire history of mankind, Captain Sully and Co-Pilot Jeff Skiles (Aaron Eckhart) succeed in saving all the 155 lives on board, instead of proceeding to riskier options i.e. LaGuardia or Teterboro airports for landing, which is later proven that the plane wouldn't have made so far. What's extremely interesting is the ingenuity and intuition shown by Sully during the time of need and extreme distress and his intuitions bearing fruit towards the end – both in front of the common people and the NTSB. Mr Hanks, no one could've done it better than you. Hats off!
Read More: Best MMA Movies of All Time
1. United 93 (2006)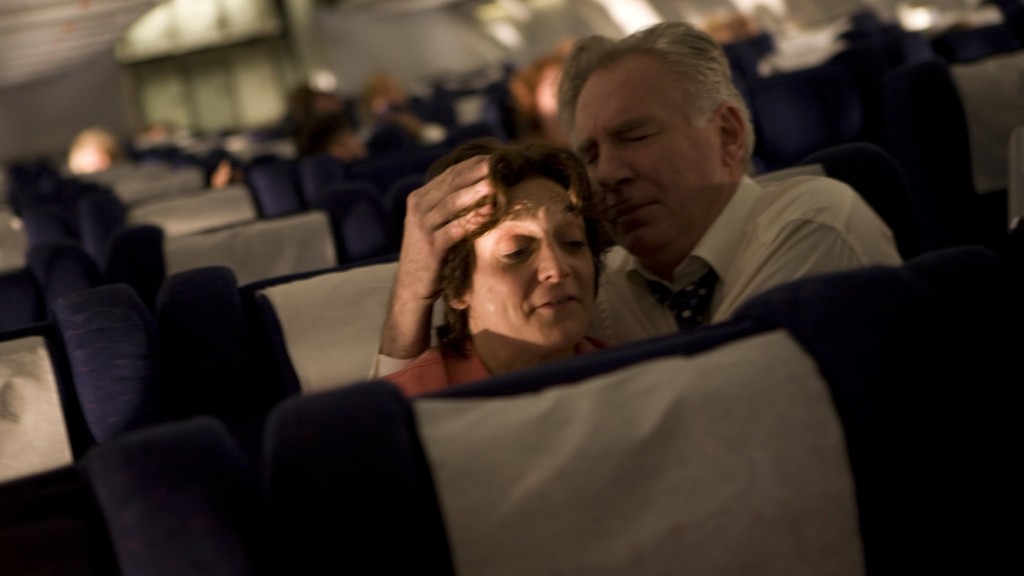 A movie that was made on one of the most talked about terrorist incidents in the US' history, 'United 93' is more than just a film. It is gripping, terrifying and agonizing at the same time to endure it, yet you'd want a closure towards the end. Perhaps the only plane that allegedly failed to meet its intended "goal" and evil intents of the terrorists aboard, thanks to its passengers, the Flight 93 of the United Airlines crashed on a grass field instead of the U.S. Capitol. While you almost tend to believe the fact that Flight 93 will be saved by one of its passengers, sadly that's not the case. An incredible edge-of-the-seat thriller you should get your eyes on.
Read More: Best Volcano Movies of All Time