Movies about mistaken identities are often quite hilarious in tone and make for incredibly engaging experiences that keep you riveted to the screen. Portraits of mistaken identities in movies have often been funny, but there are many movies that use the theme to explore bold, controversial subjects with striking deviations in tone and approach. Satires often use this concept a lot more than other genres, and some of the finest satires and political comedies ever made use this theme to startling effects.
Though some haven't been quite effective, there are many that masterfully use the idea of mistaken identities to convey stories that are often bold, bizarre and at times even controversial. So with everything said now, here is the list of best movies about mistaken identities. You can watch some of these best mistaken identity movies on Netflix, Hulu or Amazon Prime.
12. Monte Carlo (2011)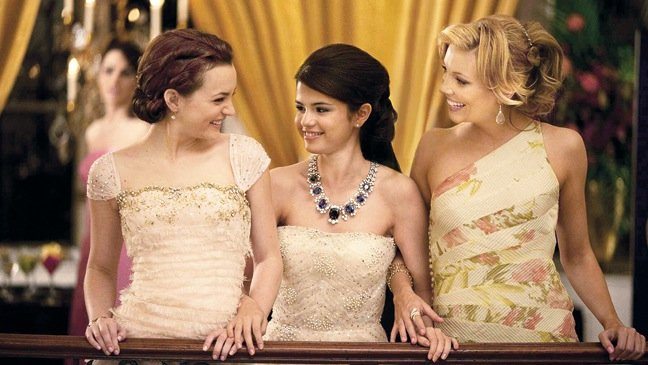 Not a particularly great film but 'Monte Carlo' still works partly due to its charming leads and endearingly naive humor. It tells the story of three women who are taken away to Monte Carlo after one of them is mistaken for a British heiress. With more effort and though put into the writing, the film could have been a lot more involving but nevertheless it still comes off as incredibly entertaining watch due to its inherent charm and unpretentious take on the story. It's funny, sweet, silly and so gorgeously adorable.
Read More: Best Adolf Hitler Movies of All Time
11. The Man With One Red Shoe (1985)
One of Tom Hanks' earliest movies, 'The Man With One Red Shoe' tells the story of a man who is mistaken for a witness involved in international espionage. Things turn increasingly complex and hilarious after a government official sends a beautiful young woman to him and he ends up falling for her. Though it's quite silly and absurd at places, the film does manage to entertain for the most part, and Hanks definitely charms in one of his typical roles as a young innocent man thrown in difficult circumstances.
Read More: Best Cheerleading Movies of All Time
10. Galaxy Quest (1999)
'Galaxy Quest' is a fine example of how a movie with a ludicrous plot could be turned into something endlessly watchable and entertaining. The story follows the cast of a popular space opera television series who are called upon by a group of aliens to help them defend against reptilian warlord. The actors now assume their screen roles in real life and set off for a wildly enthralling adventure. The story certainly looks absurd on paper but the way it's presented and acted makes you forget its inherent ridiculousness, and you end up enjoying it till the very last minute. It's bizarre, ludicrous yet so charming and unpretentious.
Read More: Best Airplane Hijack Movies of All Time
9. Face/Off (1997)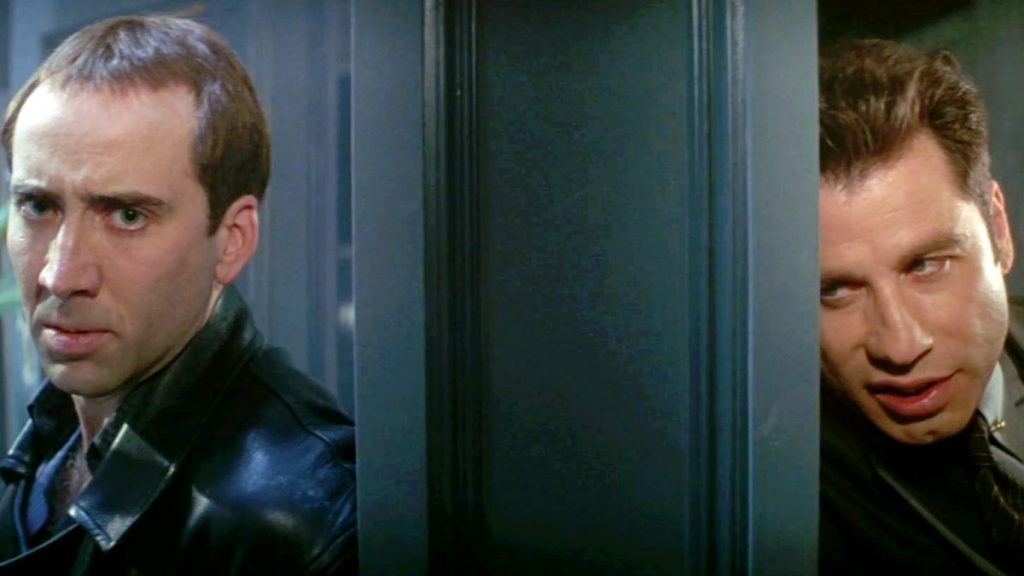 Arguably one of the most popular sci-/fi action movies ever made, 'Face/Off' is probably one of the most exciting tales of mistaken identity. Starring Nicolas Cage and John Travolta in the lead roles, the film depicts the fierce rivalry between an FBI agent and a terrorist who impersonate each other. Though the film does seem a bit ludicruous at places, the energy never relents and it makes for an incredibly entertaining experience. Directed by popular Hong Kong action film director John Woo, the film won high praise from critics and audiences and is today considered to be one of the most popular films of its genre.
Read More: Best DreamWorks Movies of All Time
8. Being There (1979)
'Being There' follows a simple-minded gardener who, after the death of the old man for whom he worked his entire life, is now thrown into the real world. He encounters numerous hilarious instances during his journey, and is mistaken for a political expert. Hal Ashby's direction gives it a distinctive tone and energy that makes the film infinitely better than its plot. Peter Sellers' is amazing in the lead role and manages to convey the right amount of humor and energy with a tinge of sadness in an infectious performance that so beautifully gels with Asbhy's vision.
Read More: Best Sci-Fi Horror Movies of All Time
7. Dave (1993)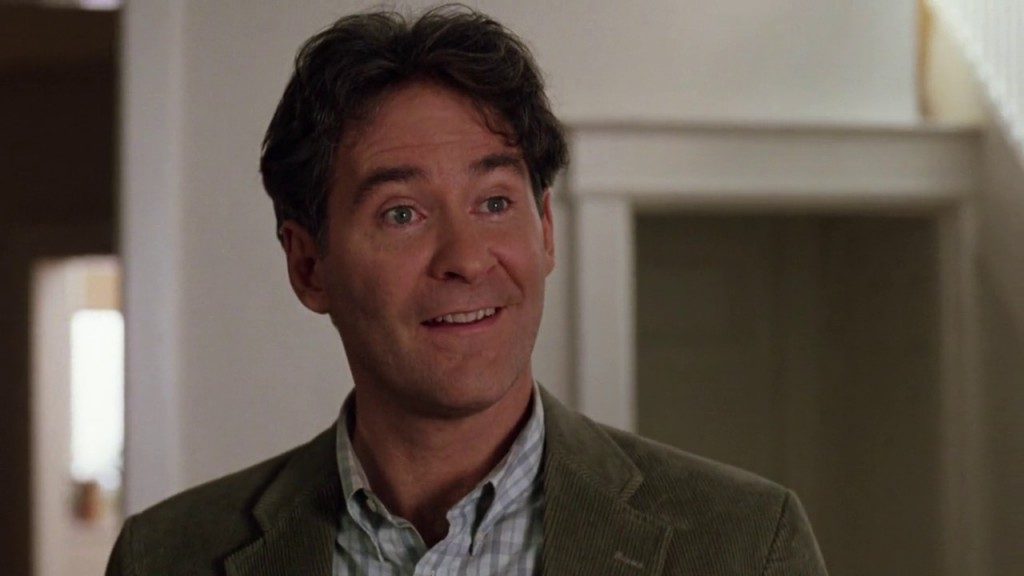 'Dave' is perhaps one of the funniest political comedies ever made. It tells the story of a man who is asked to impersonate the President of the United States after the President suffers a stroke while having sex with one of his assistants. Kevin Kline's hilarious turn in the lead role is the highlight of the film, and his performance elevates the film beyond its plot, turning it into one of the most intelligent pieces of comedy ever made. What's most unusual about the film is that it trusts and respects its viewers intelligence whilst also managing to maintain the warm, lighthearted tone throughout.
Read More: Best Black Comedy Movies of All Time
6. Intimate Strangers (2004)
This little gem from France directed by Patrice Leconte tells the story of a woman who mistakes a man for a psychiatrist and confides in him her most intimate secrets and fears. The two begin to develop a strong, fiercely intimate bond despite the man still not having revealed his true identity to her. 'Intimate Strangers' is a thoughtfully crafted piece of drama that beautifully fleshes out characters that are so beautifully flawed, real and broken. The pacing is quite relaxed as it takes its time establishing and developing the characters but it never really takes you away from the movie, and the experience is incredibly satisfying on many levels.
Read More: Best Stop-Motion Animation Movies of All Time
5. Life of Brian (1979)

Possibly one of the greatest comedies ever made, 'Monty Python's Life of Brian' is a film that fiercely mocks and satirizes the themes of religion and politics. The film follows its titular character who is mistaken for a messiah after a series of absurd, ludicrous events that lead to the misunderstanding. The film brilliantly subverts our expectations and fiercely defies conventions in typical Monty Python fashion. It's relentless and brutal in its approach to the subject, and its use of piercing humor is strikingly intelligent and bold. Easily one of the greatest comedies ever made and probably one of the best movies about mistaken identities ever.
Read More: Best Sci-Fi Thriller Movies of All Time
4. North by Northwest (1959)
One of Alfred Hitchock's most entertaining movies, 'North by Northwest' follows an ad executive who is mistaken for a government agent and is chased off by foreign spies across the country. Arguably one of the finest tales of mistaken identity, 'North by Northwest' is an incredibly engaging, entertaining film that truly defines nearly all elements of a classic Hitchcock movie. It sure doesn't hold up to Hitchcock's greatest works, but it manages to keep you enthralled with its raw energy which is further heightened by the charm and charisma of Cary Grant.
Read More: Best Horror Thriller Movies of All Time
3. The Wrong Man (1956)
'The Wrong Man' is one of Hitchcock's least talked about works. The film takes the form of a docudrama and tells a story based on a real-life incident about an innocent man who is arrested after being mistaken for a criminal. It stars Henry Fonda in the lead role, who delivers a performance of immense strength and infinite honesty that makes for an incredibly satisfying experience. Though not as popular as Hitchcock's other works, 'The Wrong Man' is still a highly influential piece of work that deserves to be seen.
Read More: Best Horror Movie Posters of All Time
2. The Great Dictator (1940)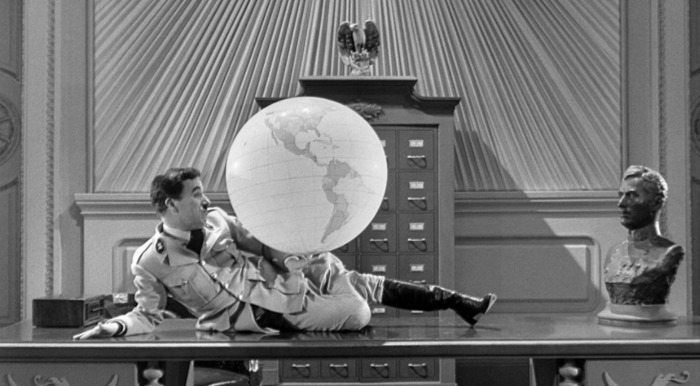 One of Charlie Chaplin's boldest works, 'The Great Dictator' tells the story of a Jewish barber who loses his memory and after twenty years, tries to comprehend the massive changes that took place in his country. A ruthless dictator named Hynkel now rules the place and the barber, who looks exactly like Hynkel, assumes his identity and impersonates him. 'The Great Dictator' is possibly the greatest satire ever made, and the way Chaplin manages to blend elements of politics, humor, drama with humanity is simply astonishing to watch. This is one of those movies that you must watch before you die!
Read More: Best Portuguese Movies of All Time
1. The Big Lebowski (1998)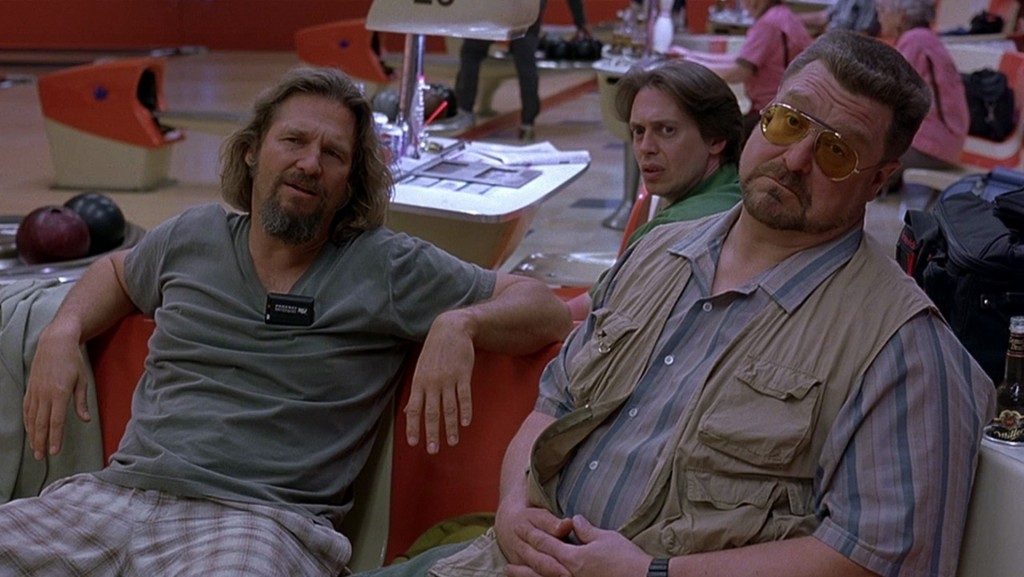 A stone cold classic, Coen brothers' bizarrely charming, eccentric comedy tells the story of a man named 'the Dude' who is mistaken by two goons for a millionaire named Lebowski. He visits the real Lebowski and tries to seek compensation for his rug on which the goons urinated, but he gets entangled in a bizarre kidnapping plot which goes horribly wrong. The film is replete with absurdly hypnotic imagery and tasty humor that make for an enthralling experience. Jeff Bridges is unforgettable in the lead role, delivering one of the most memorable comic performances in cinema history, that makes the film endlessly watchable.
Read More: Best Movies Based on Plays