The most widely watched genre globally is the romantic-comedy. That doesn't sound right, right? Because it's not. The correct answer is action! Thrilling car chases and belligerent fist-fighting are what people crave for. Most probably because they can't do it themselves in real life. Well, they can, but they'll get their asses jailed up by the authorities. The genre has seen a gradual evolution through the years. Since the time of 'The Great Train Robbery', when fancy men fighting on running trains, to 'Mad Max: Fury Road' where vaguely and absurdly dressed characters chase a covey of runaway brides with cars, the definition of action has changed. The Asian flavor has been totally different. Influenced by their cultural background, Asian action movies employ different forms of fighting, which vary from quick-exchange fist fighting to adroit sword fighting.
This conglomeration of diversity and enriched fighting styles has made Asian movies the most popular ones in the genre of action. Here we list the top Asian action movies ever. You can watch some of these best Asian action movies on Netflix, Hulu, or Amazon Prime.
12. Ong Bak: Muay Thai Warrior (2003)
'Ong Bak' is perhaps the most famous movie on the list. Often found playing on different channels, the movie derives its importance and popularity from its appealing set of fighters. Revolving around a stolen statue and a determined warrior's pledge to bring it back against all odds, the film is truly exceptional in its ambition and matches that with sublime ground-work. Tien, the brave warrior who embarks on the voyage to retrieve the lost statue, is an obscure simpleton, living his daily life. When the age-old statue head goes missing, he takes it upon himself to bring it back. He must defeat lord Komtuan's men to achieve the same. This Thailand production is a sumptuous treat for your inner animal.
Read More: Best Extreme Asian Movies of All Time
11. Iron Monkey (1993)
'Iron Monkey' evolved from the writers' daring initiative to include an alter-ego as the mainstay of the plot. The name of that alternative is Iron Monkey. The whole movie is a fictionalized account of the historical tussle between Wong Hei Fung and his father, and the Iron Monkey. The transition of the movie from natural and languid to intense and superficial seems effortless and pleasant. The use of sticks and weapons to facilitate the process of fighting is expertly carried out. The cinematography is what stood out in the movie. The wonderfully shot movie truly evoked great emotions and felt like a James Cameron special.
Read More: Best Chinese Action Movies of All Time
10. Fearless (1993)
It is true that retreating to the valleys and in the lap of mother nature metaphysically helps an individual attain inner peace. Jet Li playing the individual is bound to put bums to seats. And that is what happened. 'Fearless' became one of the biggest hits in the year of its release. It is interesting and worthy of noting how every thing in the movies. the purpose and duty of the individual retracts back to protect the honor of China. Li plays a similar character, who finds a new appreciation for little things in life after his isolation in the woods. When he returns to the city, he must deal with the threat of the evil that has overshadowed the city and left it in tatters. Classy. Consistent. Karate!
Read More: Best Korean Movies of All Time
9. Fist of Legend (1994)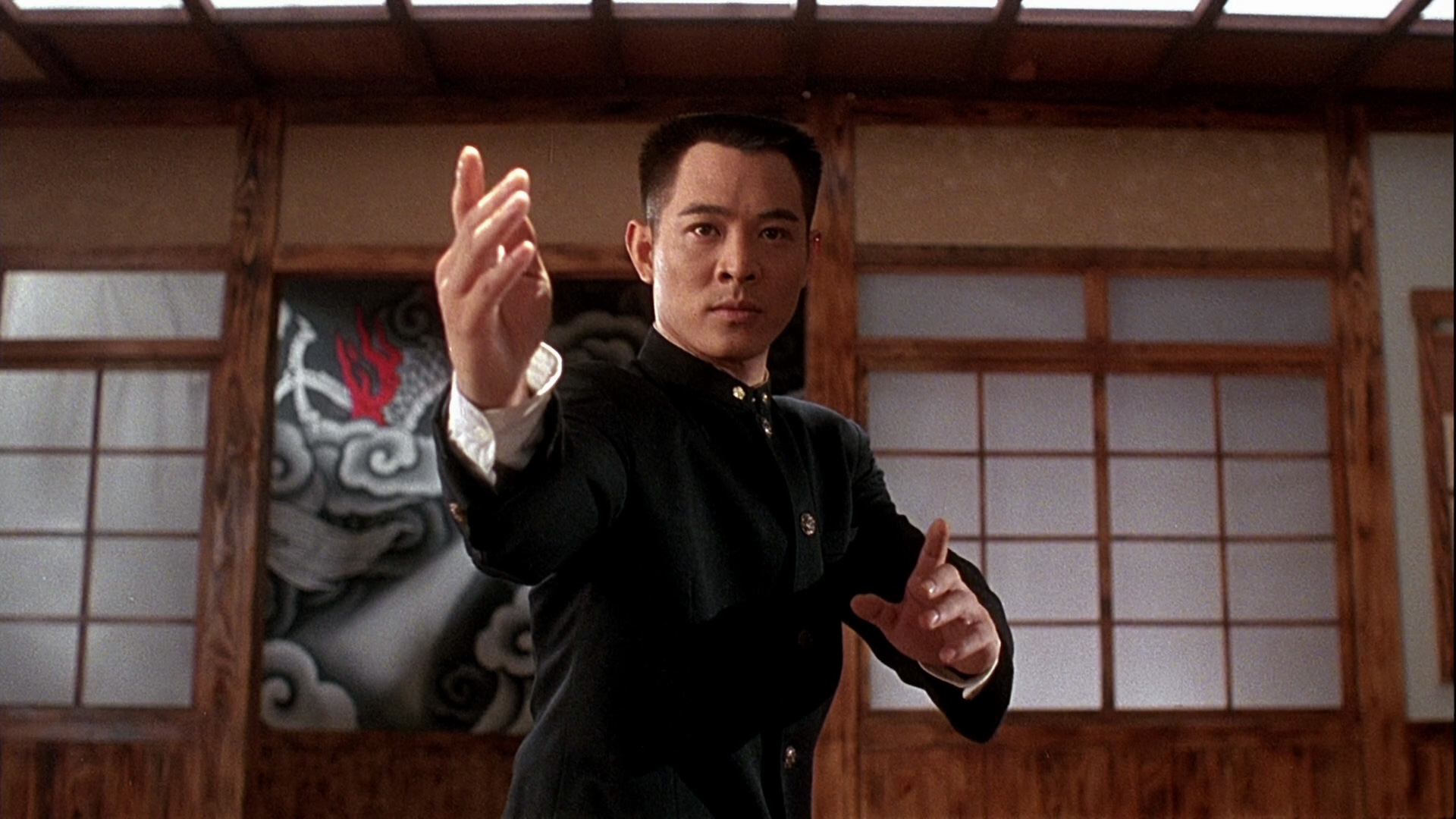 Jet Li is the face of mainstream martial arts. His films aren't always the most sensible in its thought-process. But they are entertaining for its target audience. And that's what makes Jet Li's presence in a movie that much significant. 'Fist of Legend' focuses on Chen and his return to his childhood school. When he finally arrives, he discovers the harassment and utter hooliganism of the Chinese group, and also learns about the sad demise of his Guru. Emotionally fired up and heart-broken, he decides to end this scuffle once and for all, while also dedicating this act as a gesture for his master's legacy. There's no discussion on the action part, as it is inherently sublime if it features on the list. But the dramatic part of the narrative was very well handled, which gave the movie some credibility. A decent film overall. Haaiyyah!
Read More: Best Korean Romantic Movies of All Time
8. Red Cliff (2008)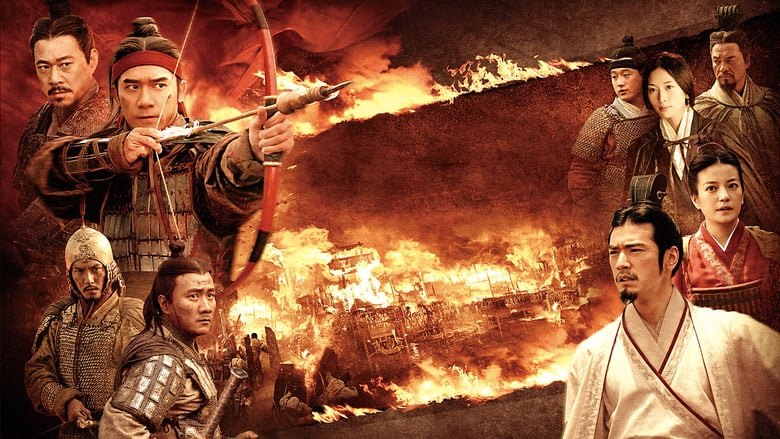 This epic historical period is nothing short of exceptional. The standards it managed to create throughout with the special effects and the magnitude of the production deserves our respect and admiration. A feud between two kingdoms, incited by politically driven ambitious individuals, the film ceases to amaze with every moment. The beauty with which it captures the essence and brutality of the war is exquisite. The director, John Woo, was skeptical as to taking such a big project, worried for its perfect execution. In the end, we can safely say he was modest in vexing so much about those problems.
Read More: Best Chinese Movies of All Time
7. Kung Fu Hustle (2004)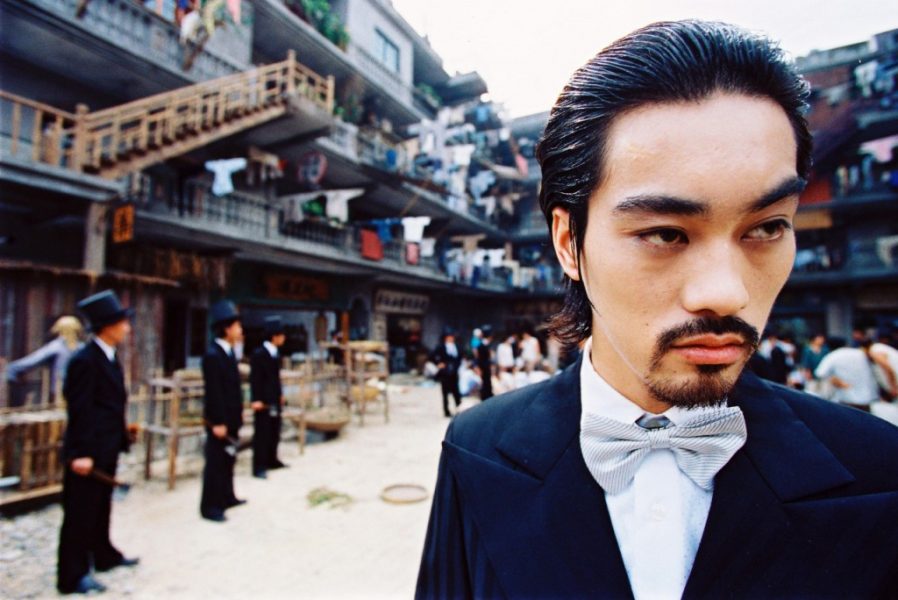 Every Indian child has seen this movie. Every. Believe me, pirated Chinese movies were the thing of 2000's. Sing wants to join a feared gang. When he can't, he pretends to be a part of it and terrorises a neighbourhood. Unknown to him, three martial arts experts, disguised as common people, reside there. The whole movie hinges on its bizarre action sequences, which are surprisingly well pulled-off. The main cast does a superlative job in bringing a visible continuity to the flawed narrative. Hats off to the stunt coordinators for attempting and pulling off the fighting scenes in the movie. Their dangerous and life-risking initiatives to pull scenes deserves our respect and commendation.
Read More: Best Korean Dramas of All Time
6. Drunken Master (1978)
This one is a classic. Jackie Chan's rise to fame, 'Drunken Master' was a hilarious and action-filled entertainer that has the status of an iconic film today. The story of a troubled young boy, who is carefree and fancies merry-making and shenanigans more than any responsibility, the movie is full of slap-stick comedy and gut-wrenching situations. His life takes a turn for the worse, when a special group of assassins threaten to waste his existence lest for timely and active intervention. Chan's acting skills are to be lauded here. Because for a man of his skill and stature, it is next to impossible to act like a complete novice in the trade. His comic-timing is what stands out amidst this pool of flying action sequences. You definitely can't miss this one.
Read More: Best Korean Movies You Can Watch Online
5. The Villainess (2017)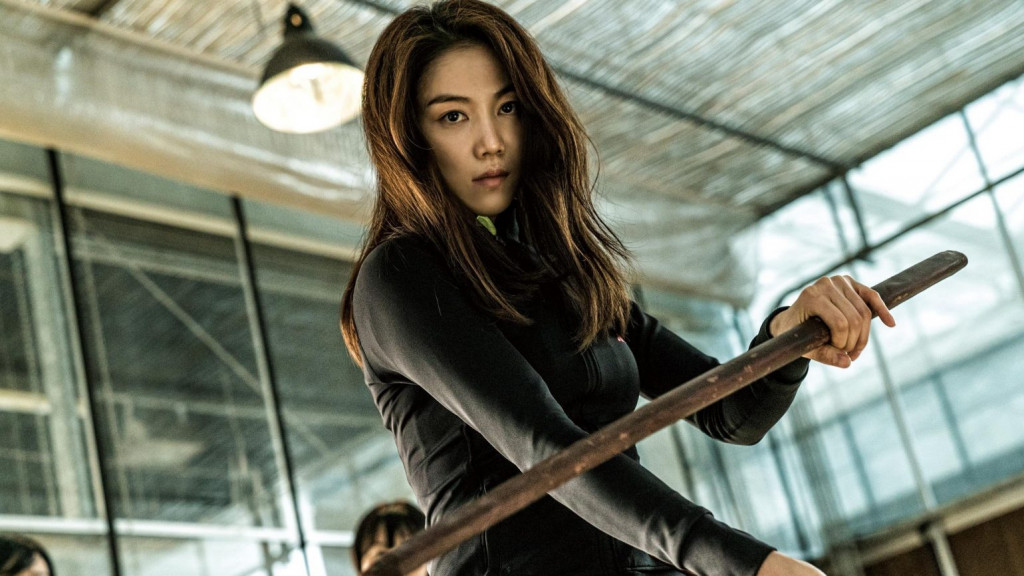 If I could, I would describe the movie on the basis of its merits. But unfortunately, I can't. Just one person to blame: Kim Ok-Bin. The gorgeous South Korean actress gauged all my attention with her stunning turn as Sook-hee, a ruthless female assassin, honed to be the best and the worst since infancy. She tries to masquerade her dark secrets by becoming a sleeping agent for an intelligence agency. But ultimately, two vital evidences fro her past resurface, putting her secret in danger. It is perhaps one of the most finely made movies of 2017. The film screened at the 70th Cannes Film Festival, where it was greatly praised and lauded for its slick action and compelling story.
Read More: Best Korean Thriller Movies of All Time
4. Shaolin Soccer (2001)
Now I don't know how to settle this score. Growing up, I was an ardent fan of Captain Tsubasa and his extra-ordinary and physics-defying football skills. And then I grew up. 'Shaolin Soccer' held the same kind of attraction, this time, though, the people were real, and so were the action sequences. Or maybe they weren't real, because they are humanely impossible! A Shaolin follower assembles his five brothers so that they can use their martial arts skills to play soccer and thereby popularize Shaolin kung fu. They certainly provided social hooligans with enough material to make memes and funny videos for many coming years.
Read More: Best Korean Dramas of 2017
3. Ip Man (2008)
Donnie Yen is one of the most high-profile action stars in Asia. His unbridled popularity touched new highs with his portrayal of Ip Man, a taciturn and humble martial arts master, who must fight for the honor of this vestigial art and his guru's legacy. The film became an iconic one on its release, winning innumerable awards. The audience rated it as the best movie of the year, and heaped praise on the lead and the emotion filled narrative. The quick-cut fighting scenes were expertly shot and performed without even letting you know that these were all actors. Such was the conviction with which Yen played out his role, he was welcomed back to his village as the Ip Man, with many challenging him for bouts in the ring. Now this is something, isn't it?
Read More: Best Korean Horror Movies of All Time
2. The Raid (2011)
There's nothing as underrated as 'The Raid' on the film market. The glorious action fiesta is so exhilarating, it will leave you gasping for breath. Even though the film is exorbitantly gory and inhumane in its depiction of violence, the action sequences and stunts are simply extra-terrestrial in nature. A team of brave men gets caught in a safe-house belonging to the evil drug-kingpin Tama. With ammunition running low and the impending danger creeping ever so close, the group must utilize their skills to the fullest to stave off the unwanted attention and make it out safely. A friend suggested the movie to me (Sorien), and I duly obliged. But the film totally took me by surprise with a perfectly executed effort. Have fun watching this one!
Read More: Best Korean Comedy Movies
1. Crouching Tiger, Hidden Dragon (2000)
Ang Lee's master-piece is still viewed as one of the best action films of all time. An exquisite exhibition of skill and metaphysical-frippery, wrapped into an engaging narrative which will keep you at the edge of your seat, 'Crouching Tiger, Hidden Dragon' is spellbinding. A sacrosanct sword is stolen from the possession of Yu Shu Lien, who herself has got it bestowed upon her by the legendary Master Li. An embittered Lee embarks on a journey of romantic and thrilling adventures, filled with twists that will make you jump in surprise. There's no denying the blatant fact that the movie struggles a bit with its pace. But the way Ang Lee shot the film, with symbolic and purposeful direction, is simply a treat to watch and savor.
Read More: Upcoming Korean Dramas We Are Excited About