Korean cinema distinctly stands out as one of the most realistic and imaginative in today's world of clunky and inauthentic gibberish. Over the 21st century, filmmakers like Park Chan Wook and Na Hong-jin have saved us from a mediocre and dull cinema with some brilliant films which propel the value of films. Very often their narratives lack protagonists and are driven by their direction more than powerful performances.
It is unequivocally established that Korean cinema derives heavily from their culture and religious tenets which dominate their stories. So we decided to turn back the clock and pick out some of the top South Korean thriller movies of all time. You might be able find these best Korean thriller movies on Netflix or Hulu or Amazon Prime.
12. Missing (2016)
Ji-sun needs a vacation. She has a little child; she works non-stop; she has problems with his divorced husband and his mother, who want to take the child away from her. Luckily for Ji-sun, she has Han-mae, the woman who takes care of the baby while she is working. But one day, when she comes home, neither of them are there. What follows is a thrilling and gripping thriller, full of twists and hold-your-breath moments that will keep the viewer entertained all through its running time. Things keep happening and surprises pile on top of each other. It has some plot holes, but the rhythm, acting (even if sometimes there is some overacting) and the direction more than make up for it.
Read More: Best Chinese Movies of All Time
11. The Yellow Sea (2010)
Gu-nam is a delinquent and unemployed taxi driver. Living alone on the account of his wife leaving him and spending his nights at brothels and casinos, Gu-nam is given a way out by a mafia who promises him an exorbitant amount of money to murder a businessman. He travels to Korean and scopes out his target for days. When he is about to make the final move, he is deceived by fate and defeated by man. 'The Yellow Sea' shows promise in its opening 50 minutes. The titillating music and the atmospheric narrative draw you in with the dexterity of an old melody and leaves you bewildered later on.
Read More: Best Korean Dramas of All Time
10. Confession of a Murder (2012)
A repenting police officer gets a chance to redeem himself when the protagonist of a serial murder case 15 years back returns with his autobiographical sketch, 'I Am the Murderer', thereby providing a written confession enough to apprehend him or kill him. Jung Byung-Gil manages to populate his story with deft moments of emotion and sensual bits of spine-chilling drama. The performances and the subtle direction elevate this action-thriller to the must-watch haven.
Read More: Best Korean Movies You Can Watch Online
9. The Man from Nowhere (2010)
Chae-suk is a taciturn individual who runs a pawn shop. The usually reserved Suk finds a friend in a small girl, his neighbor, whose mother is an addict. When the delinquent mother steals drugs from the drug overlord, he kidnaps her and her daughter. Suk, a decorated ex-black operative, is confronted by the men who come to retrieve the bag and instead begins a search for his only friend. 'The Man From Nowhere' is especially good in utilizing its moments of suspense to further the story. The compelling plot obliges the viewer to give its undivided attention to the film and is fruitfully rewarded with an atmospheric and nervy tale of sacrifice and love.
Read More: Best Korean Dramas of 2017
8. I Saw The Devil (2010)
'I Saw The Devil' starts off like a heavenly dream and ends like a garish nightmare. The opening scene can certainly be counted as one of the most evocative and sumptuous of the 21st century. Jo-Yeon waits in her deflated car amidst the snow for a tow truck. A mysterious stranger stops and offers for help. He suddenly appears from nowhere and mortally wounds her, only to take her back to his house and chop her into pieces. Jo-Yeon's father, the chief of the district police, provides her husband, Soo-Hyeon, with the information about perpetrators of the past. He tracks down Kyung-Chul, the man who killed his wife and tortures him until his plan goes awry. The beautiful and discomforting film keeps changing colors throughout its runtime. The magnificent performance of the two leads, Choi Min-Sik ('Oldboy') and Byung-hun, coupled with the devilish plot, keep the hooks on until the last moment when the entire frustrations of the film unravel with Soo-Hyeon's emotional breakdown.
Read More: Best Korean Horror Movies of All Time
7. A Tale of Two Sisters (2003)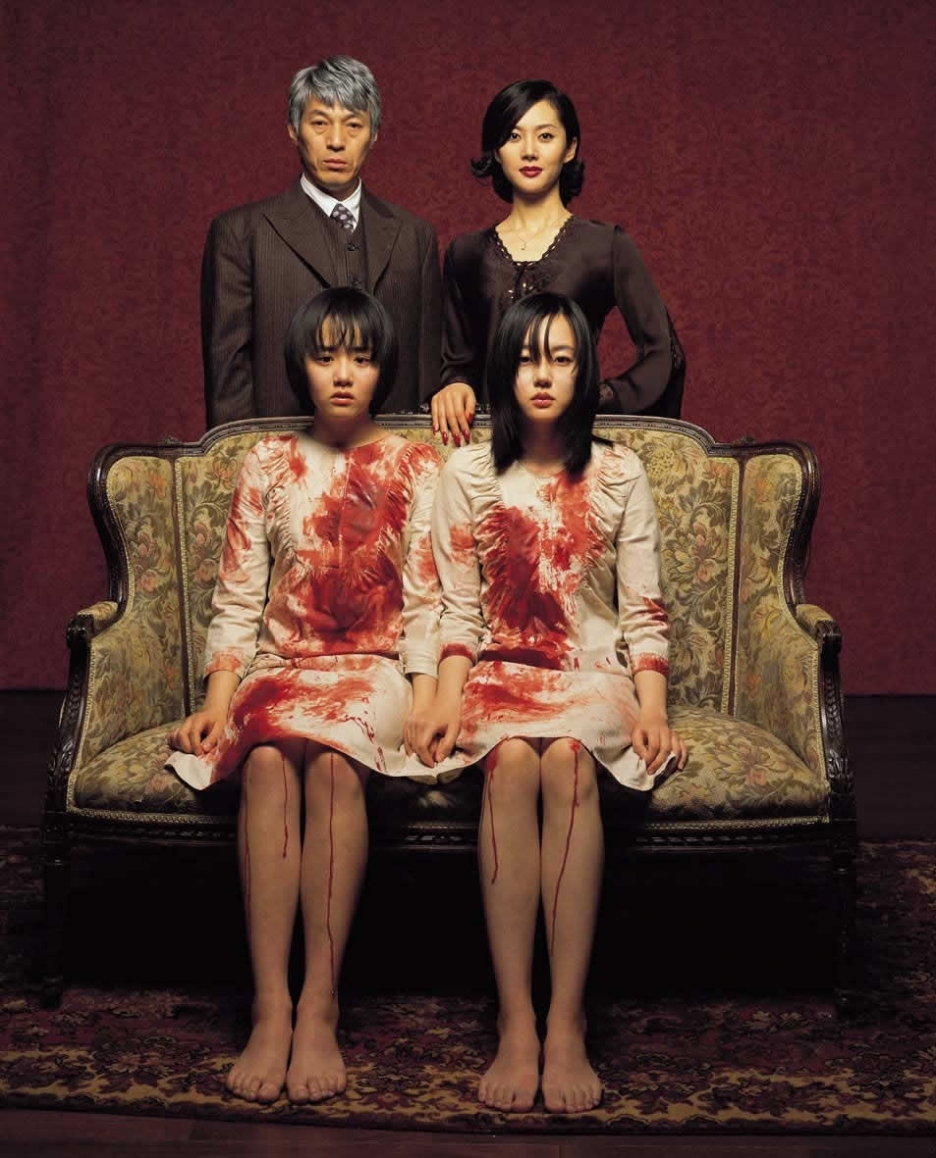 'A Tale of Two Sisters' has been touted by many as one of the most divisive psychological thrillers to have come out of Korea. The plot concerns itself with two sisters, one of whom returns from a mental institution the same day that her stepmother's brother and wife arrive at their secluded estate. As the sisters begin their acclimatization back in the house, the ghost of their biological mother haunts them. In a taut storyline, director Kim Jee-Woon manages to carve out enough screen time for the characters to express their anguish and make a film replete with enough moments of terror to keep you awake for nights.
Read More: Best Korean Dramas on Netflix
6. The Chaser (2008)
Joong-ho is a disgraced policeman turned pimp. When one of his girls goes missing, he sends Mi-jin, his most reliable asset. She doesn't return and instead wakes up tied, in a bathroom. The man who put her there, Yeong-min, is a serial killer and has previously killed six other people. When Joong-ho mistakenly crashes into Yeong, Mi gets a lifeline and a chase ensues which will determine the fate of the two individuals. 'The Chaser' is certainly an impressive directorial debut. The characters are well-developed and the story is tautly written. Immersive, enjoyable, and richly painful, 'The Chaser' lives up to its excitable title and delivers a distinct film that appeals.
Read More: Best Korean Comedy Movies
5. Sympathy For Mr. Vengeance (2005)
Ryu is a deaf and mute factory worker who gets fired due to inappropriate behavior. As he is the only earning member of the family, Ryu's troubles further deepen as his sister gets ill and faces the deathbed. Fearing for her life, Ryu, along with his girlfriend, abduct the daughter of a business tycoon, who doesn't respond in kind. The Vengeance trilogy, as it is known, has been defined as Wook's masterpiece and one of the most insightful and truthful depictions of the human psyche. In his typical highly-stylized style, Wook knits an invigorating and breathtaking tale of revenge and human lust for bloodshed. Fanatical, straightforward, and poetic would be the words I would choose to describe it.
Read More: Upcoming Korean Dramas We Are Excited About
4. Memories of Murder (2003)
Korea's first serial killer targets women on rainy days and requests 'Sad Letters' to be played on the radio. The local agencies, seeing the gravity of the situation, call upon a big-city detective which egoistically destroys the local detectives. The murders even today remain unsolved and have run its statute of limitations. Pacing is one of the most important features of a thriller movie and 'Memories of Murder' pretty much nails it. Its jarring sense of emotional turmoil is mirrored through its characters, especially the detective from Seoul, and the sudden tonal changes through the narrative. A film of the highest order that certainly deserves as many eyeballs as possible.
Read More: Best Extreme Asian Movies of All Time
3. The Handmaiden (2016)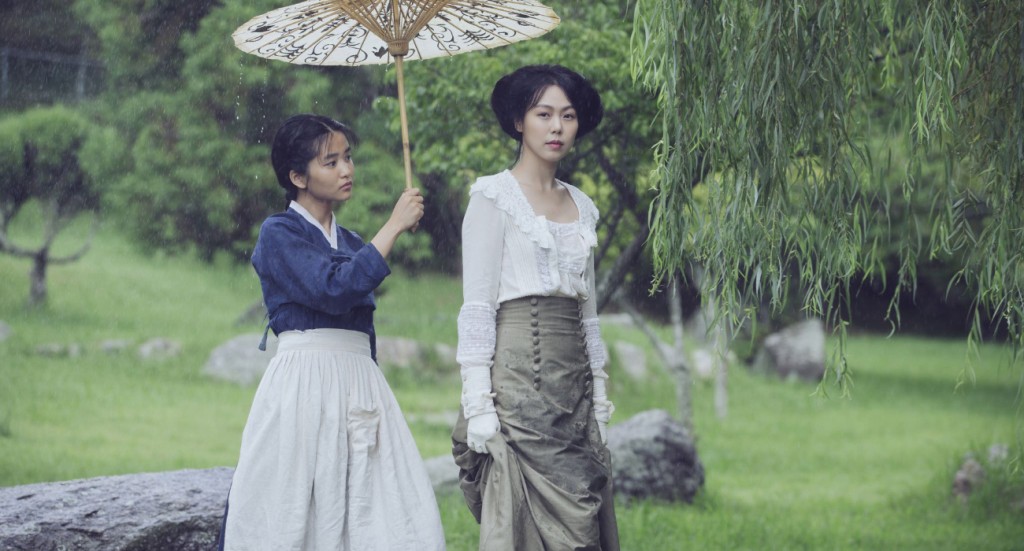 A con-man, Count Fujiwara, recruits a cunning apprentice, Sook-hee, to swindle a Japanese princess out of her inheritance by making her fall in love with him. But as Sook-hee becomes Lady Hideko's handmaiden, she falls for her innocence and pure beauty and also discovers her own sexuality. She hatches a plan with Hideko to deceive Fujiwara and, who had done the same with Hideko to deceive Sook. 'The Handmaiden' beautifully unravels in neatly organized parts which comprehend a genius story. Its execution and pace all are measured to perfection, which compels you to engage emotionally and experience the true magic of films.
Read More: Best Chinese Action Movies of All Time
2. The Wailing (2016)
The arrival of a mysterious Japanese man in a small Korean village, tightly wrought by superstition and religious beliefs, offsets a chain of devastating crimes of fervent devotion which leave the local law enforcement authorities bewildered. Jong-goo, the investigating detective, distances himself from the ordeal but is compelled to dig deep when his daughter shows symptoms of the same disease that precedes the chaotic violence. 'The Wailing' is story-telling at its best and reinforces my point of Korean films being told with perfection. Na Hong-jin warps us into his complex and an intricate vortex of suspense and nerve-wracking drama that leaves you puzzled and heart-broken. Simply sensational this film.
Read More: Best Korean Movies of All Time
1. Oldboy (2003)
Topping the list is Park Chan-wook's masterpiece and hardly anyone can contest that. 'Oldboy', in my opinion, is the best thriller film Korea has ever produced and probably stands in the top 3 of the 21st century overall. 'Oldboy' keeps you hooked until the last moment and draws you in with such masterful subtlety, even a lion would be proud. Simply sensational.
Read More: Best Korean Romantic Movies of All Time