Korean dramas have garnered the gaze of viewers across the globe. Thanks to the internet which makes their contents easily accessible. The fan following for these dramas have, of late, lead to a formation of a certain community for themselves. Korean Dramas such as 'The Heirs', 'Trust No One', 'My Father is Strange' and henceforth have been, and are followed as closely as few of the American TV shows. Therefore, there is a lot of curiosity about the upcoming Korean dramas. And, there is a fraternity of viewers eagerly waiting. We have seen some of the best Korean dramas this year which makes us quite hopeful for the upcoming years. Here's the list of upcoming K-Dramas scheduled to release in 2019 and 2020. We can only hope that the latest Korean Dramas would be as good as some of the recent ones.
16. Along With The Gods (2019)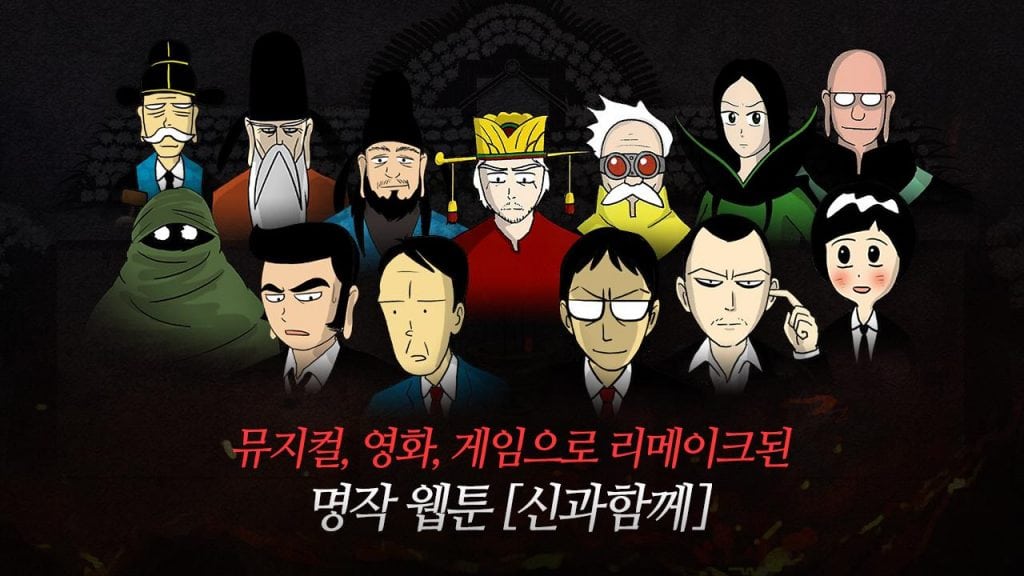 'Along with the Gods' is another upcoming Korean drama based on the webtoon with the same title. Much is not known about this moment. If the webtoon and the movie of the same name are anything to go by, the drama will be about a dead man's afterlife. It's way different from the rest of the upcoming Korean Drama in terms of the plot, hence, the top position.
15. What's Wrong, Poong Sang (2019)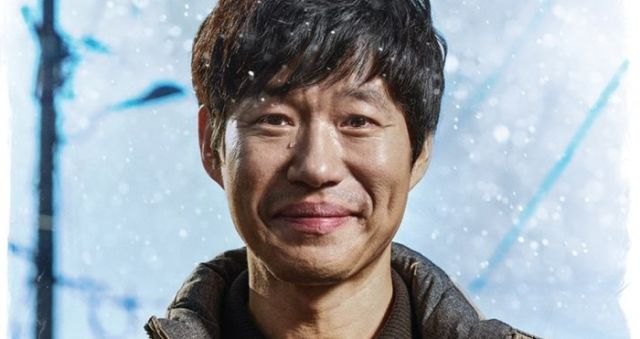 'What's Wrong, Poong Sang' is an upcoming Kdrama which will be airing on the 9th of January. The main cast includes Yoo Joon Sang who will portray the main role of Lee Poong Sang. Other casts include Lee Chang Yup portraying the role of Li Wi Sang, On Ji Ho playing the character of Lee Jin Sang, and Jun Hye Bin plays the role of Lee Jung Sang. Poong Sang is a man who has never lived for himself. He spends his days trying to take care of four of his siblings who are younger than him. He himself provides them with financial support because his parents did not. The oldest of his siblings is his brother Jin-Sang and the youngest sibling is We-Sang. Jung-Sang and Hwa-Sangare two of his sister siblings. Poong Sang is getting old but he still tries his best to care for his brothers and sisters. Jin-Sang the oldest of the sibling is quite a troublemaker as is the youngest sibling, We-Sang. Jung-Sang is a doctor and is quite smart but the younger sister Hwa-Sang feels inferior due to her sister. Join this odd bunch of people in their journey through ups and downs of life. Expected release date: January, 2019.
Read More: Best Chinese Movies of All Time
14. Vagabond (2019)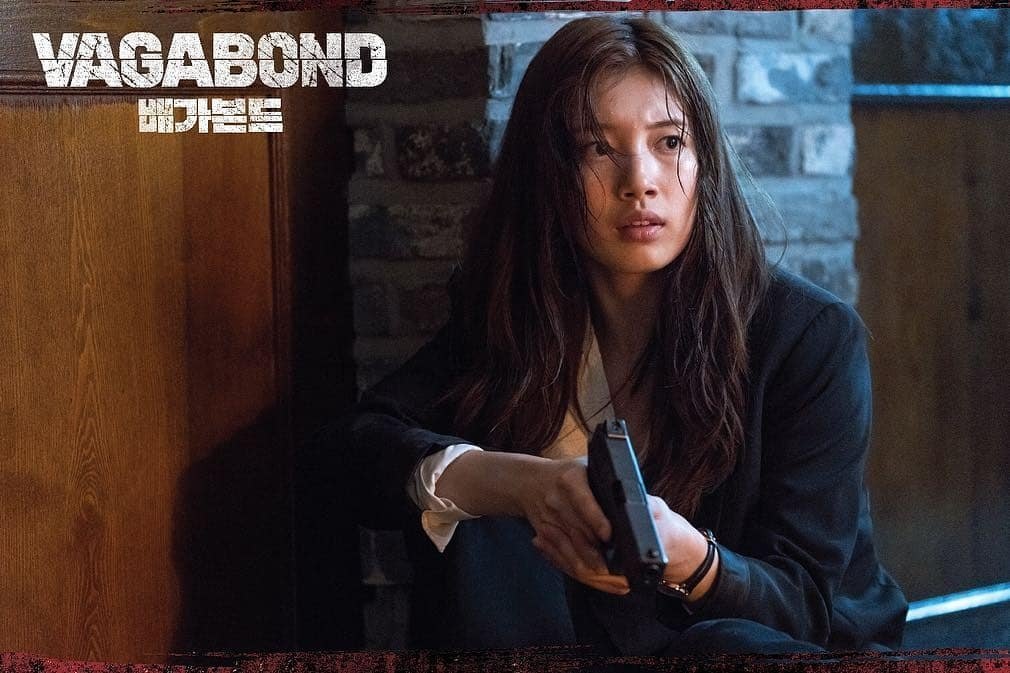 If you are into thrillers then I guess 'Vagabond' might be a good watch for you. The premise of this upcoming Korean drama is quite intriguing. The main casts include Lee Seung-gi who stars as the male protagonist Cha Dal Gun, the man who is involved in a plane crash, Bae Suzy portrays the character of Go Hae-ri, who is a National Intelligence Service agent and Shin Sung-rok is in the series as the head of the information team of the National Intelligence Service. The plot revolves around Cha Dal Gun who is the protagonist of the series. He is a stunt double who wants to make it big in the film industry. He wants to become one of the best action stars. But then one day he gets involved in a plane crash. There he becomes jumbled up in a corruption scandal which might be one of the biggest in the country. Go Hae-ri, is a woman who wants to support her family and takes up a job in the National Intelligence Service. She wanted to take an office job but ends up becoming a covert operative.
Read More: Best Asian Action Movies of All Time
13. Best Chicken (2019)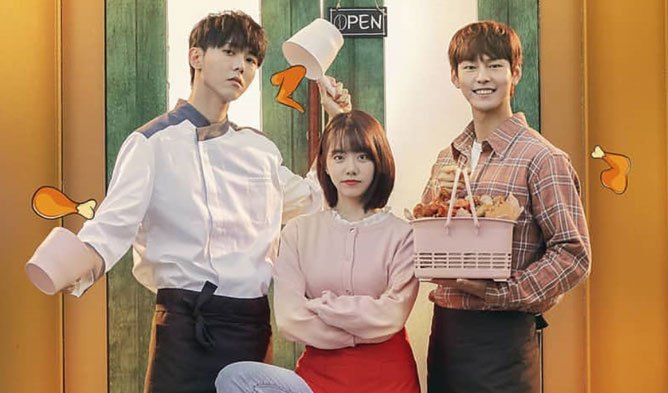 Unlike the previous entry in the list which was an intense thriller, 'Best Chicken' is kinda low on the intensity. It is a soft drama which deals with two individuals who meet and help each other out. There are two main characters in the film and an array of supporting characters. Park Sun Ho portrays the character of the male protagonist Park Choi Go who wants to own a chicken restaurant and Kim So Hye plays the female protagonist Seo Bo Ah who dreams of becoming a webtoon writer. The plot is quite simple. Park Choi Go has the dream of becoming a chicken restaurant owner and wants to be one of the best in the business. Seo Bo Ah is a girl who lives in a bathhouse and keeps herself away from society and people. This place was left to her by her late grandfather. She has the dream of becoming a famous webtoon (digital comics quite popular in South Korea) writer. As the story progresses the two main characters encounter each other. Expected release date: January, 2019.
12. That Psychometric Guy (2019)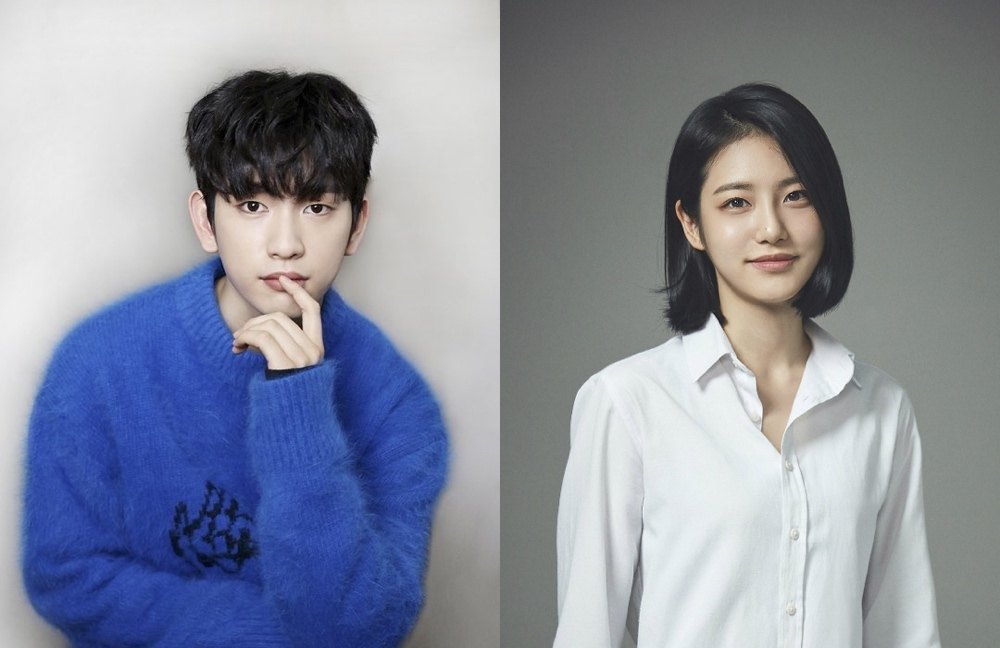 'That Psychometric Guy' will be airing sometime in the first half of 2019. The premise of the drama was quite interesting which is why I included it in my list. Lee An is a gifted individual. He has a special psychometric ability which allows him to read the memories of a person. He wants to use his power to rid the world of evil but he is not very intelligent. He meets Yoon Jae-In who is a woman with a deep psychological scar. Together they try to solve various cases.
Read More: Best Korean Romantic Movies of All Time
11. Touch Your Heart (2019)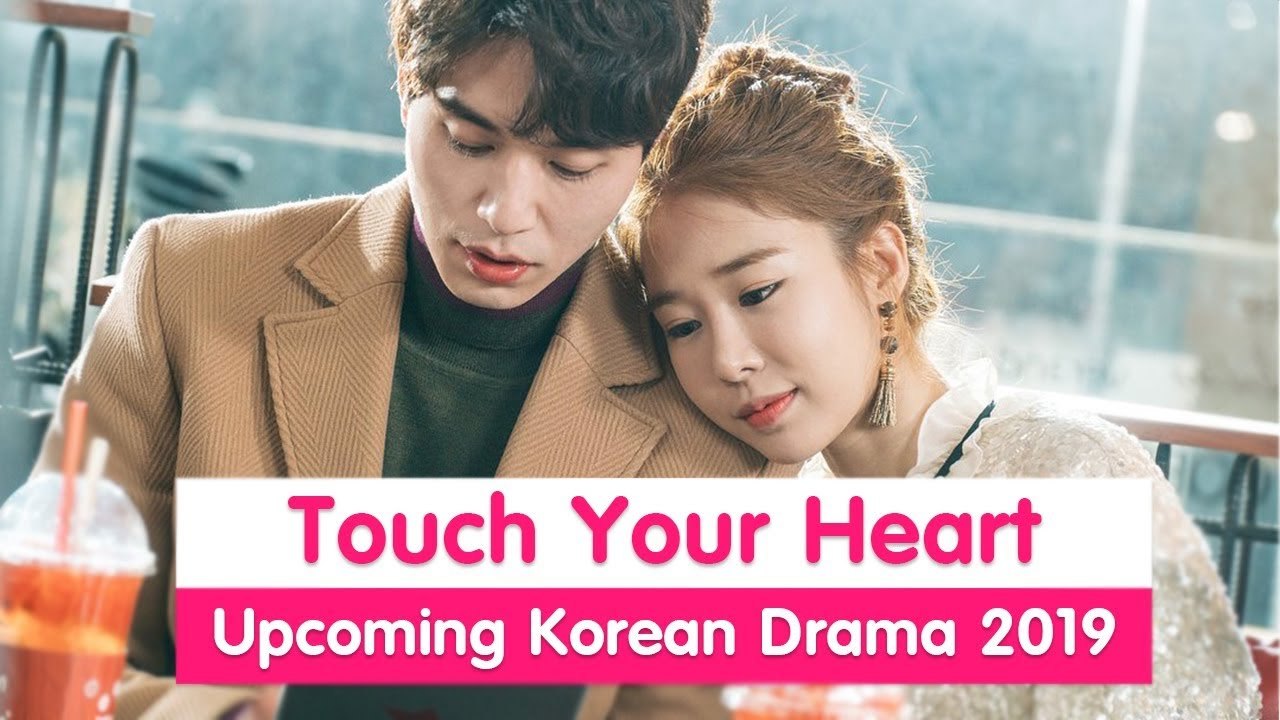 'Touch Your Heart' is a romantic drama. the series will be airing in the month of January next year. The premise of this drama is kinda stereotypical. Oh Yeon-Seo is a beautiful actress but she isn't much good at acting. She even gets involved in a scandal with a boy belonging to a chaebol family. Then she gets an offer to play the role of a secretary to a lawyer but to prepare for the role she has to actually work in a law firm as a secretary to a lawyer named Kwon Jung-Rok. Jung-Rok isn't happy about the arrangement but nevertheless, he agrees.
Read More: Best Korean Movies of All Time
10. So I Married an Anti-Fan (2019)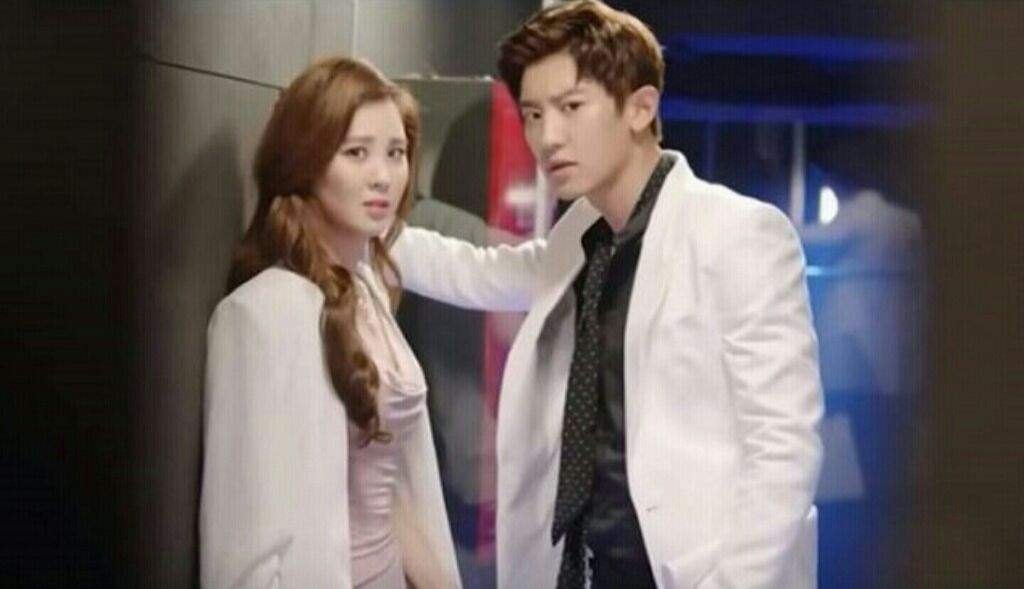 Up next on the list is upcoming romantic comedy 'So I Married an Anti-Fan'. The premise of this story is kinda stereotypical. Two people start on the wrong foot and dislike each other. But with multiple encounters, they begin seeing each other in a different light than they have been seeing. Soon they start getting attracted to each other and Voila! they are in love. So, why am I including this drama in the list if it is so stereotypical? The reason is that such a concept works. The premise has been working since time immemorial and creators find new plots to fit in this premise. The main characters in the movie are Hoo Joon played by Choi Tae-Joon and Geun-Young played by Soo-young. Hoo Joon is a popular star while Geun is a reporter. She wants to get a nice story and decides to attend the opening of a club. There she sees Hoo Jopon behaving violently and also she accidentally ends up vomiting on him. Geun is now fired from her job and she thinks Hoo Joon had something to do with this so she protests in front of his office. Soon, her protest becomes famous. The duo is then asked to star in a reality show where people who hate each other are made to live together. Both of them agrees for their own reason. Throughout the show, they keep making trouble for each other but slowly they end up in mutual attraction.
9. Kingdom (2019)
Well, Netflix is back on the list with another Korean drama with a great premise. 'Kingdom' will be airing on 25th January next year. It is a historical drama of sorts. The main cast includes Ju Ji-Hoon as the Crown Prince, Ryoo Seung-Ryong as Jo Hak-Joo, and Bae Doo-Na as Seo-Bi. The series has been inspired by the popular webcomic 'Burning Hell Shinui Nara' written by Kim Eun-Hee. The premise is that the crown prince of Joseon finds his kingdom in a crisis as a mysterious disease plagues the nation. He needs to investigate this disease and find a way to cure it. If you love zombie flicks then you will enjoy this series as the plague is nothing sort of a zombie apocalypse.
Read More: Best Chinese Action Movies of All Time
8. Romance is a Supplement (2019)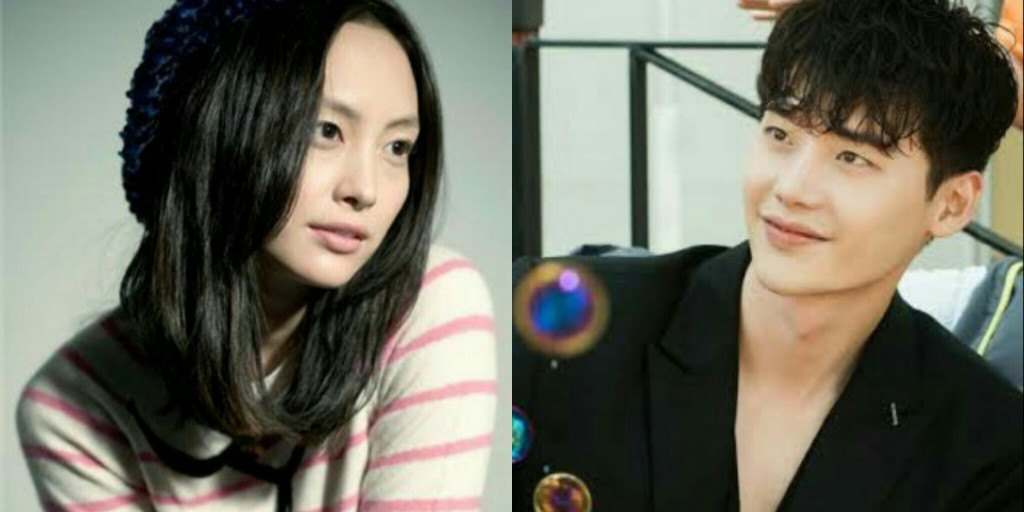 Up next we have another romantic comedy. This time it is the upcoming Korean drama 'Romance is a Supplement'. The series has been in development for some time now and we might see the first episodes as soon as 29th of January. The series will be airing on the television network tvN. The series will be starring Lee Na-Young and Lee Jong-suk in the lead roles of Kang Dan-yi and Cha Eun-ho respectively. The premise of the series revolves around the people working in a publishing firm. We will be seeing the drama unfolding in their lives. Kang Dan-yi used to have a promising future when she was a rising star but currently, she works at a publishing firm and is a divorcee. Cha Eun-ho is a talented writer and is the companies youngest editor.
7. Babel (2019)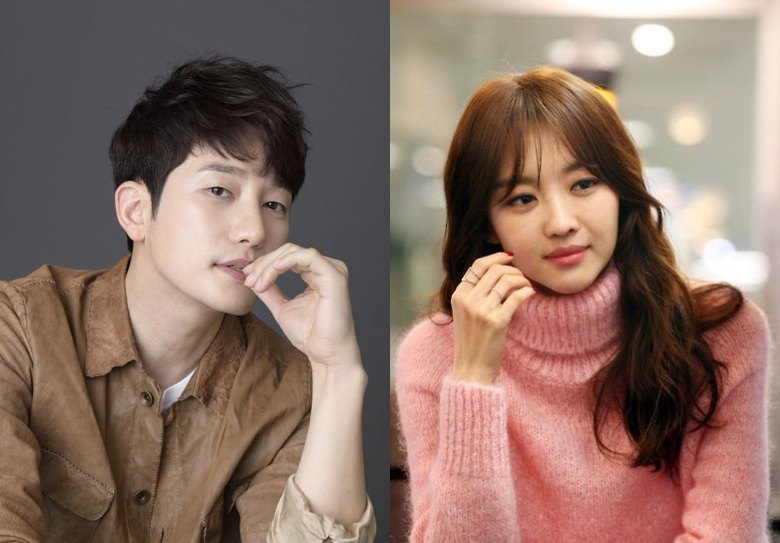 If you enjoy detective styled mystery drama with a bit of romance then 'Babel' is an upcoming Korean drama that you might find interesting. The first script reading had taken place in the month of November this year and we might soon see first episodes airing in the month of January next year. The two main casts of the film are being portrayed by Park Shi Hoo and Jang Hee Jin. Park Shi Hoo plays the male protagonist Cha Woo-Hyuk who is out to get revenge on a big company while Jang Hee Jin portrays the character of a top actress Han Jung-Won who has been arrested on the grounds of murdering her husband. The plot revolves around these two characters. Cha Woo-Hyuk's father dies in an accident and his depressed mother ends up committing suicide. He later learns that a big firm was involved in the accident of his father. He gets angry and sets out to get revenge. Han Jung-Won is a top actress married to a man belongs to a family which owns a big company. Woo-hyuk falls in love with her. But as the story progresses he ends up being the prosecutor for Jung-Won who is suspected of murdering her husband.
Read More: Best Extreme Asian Movies of All Time
6. My First First Love (2019)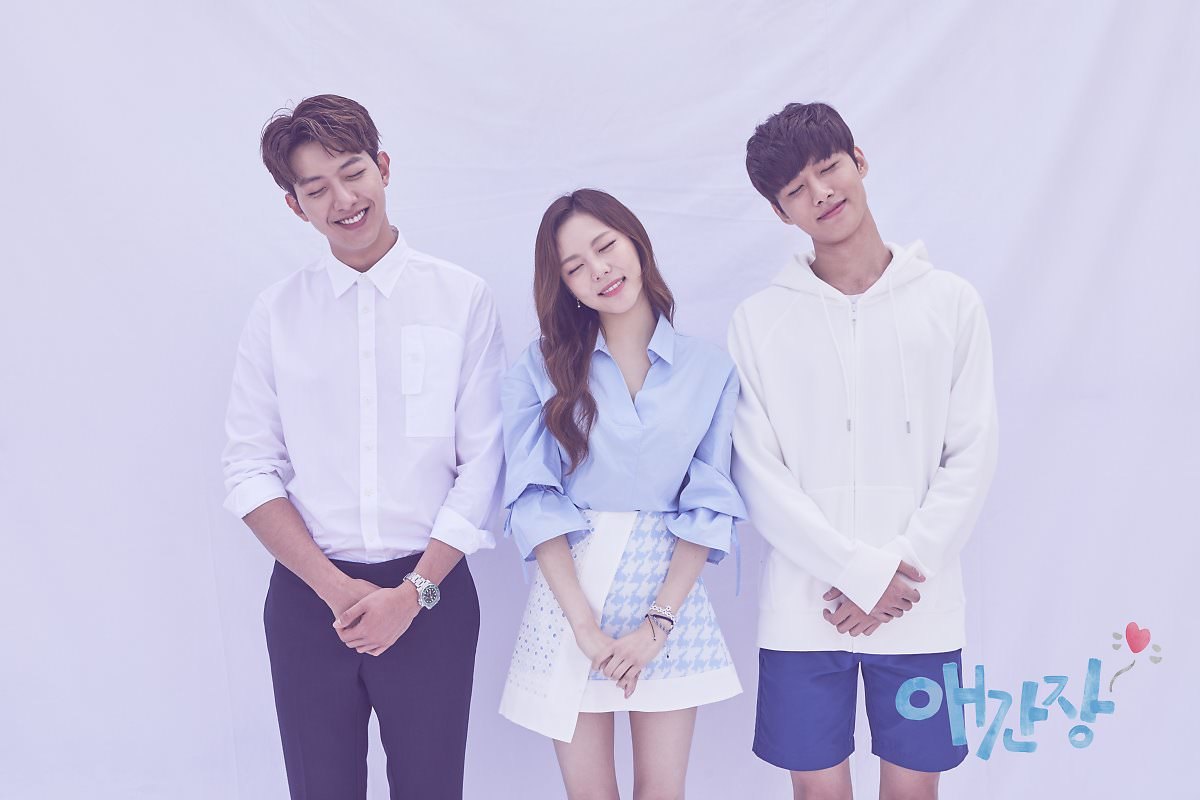 Let's shift the tone to romantic drama now. If you love watching Kdrama and are a potent believer in the philosophy of 'Netflix and Chill' then here's a piece of great news for you. Netflix has announced in the month of September this year that it will be bringing an original Korean drama titled 'My First First Love' to its viewers. The show will be available to stream and download next year. The show has been directed by Oh Jin-Seok and written by Kim Min-Seo. The entire series will comprise of eight episodes. The main cast of the series will include actors Ji Soo and Jung Jin Young and the actress, Jung Chae Yeon. There will also be an array of supporting casts including artists like Choi Ri, Ji Woo, and Jung Shi Ah. The plot is a coming of age story. We will see the top three casts i.e. Ji Soo, Jung Jin Young, and Jung Chae Yeon lead their daily lives as they work hard to fulfill their aspirations and strive for love and friendship. Though they never had given dating much of a thought the three become jumbled up in a love triangle. So, the question remains- Who will get the girl?
Read More: Best Korean Comedy Movies
5. The Light in Your Eyes (2019)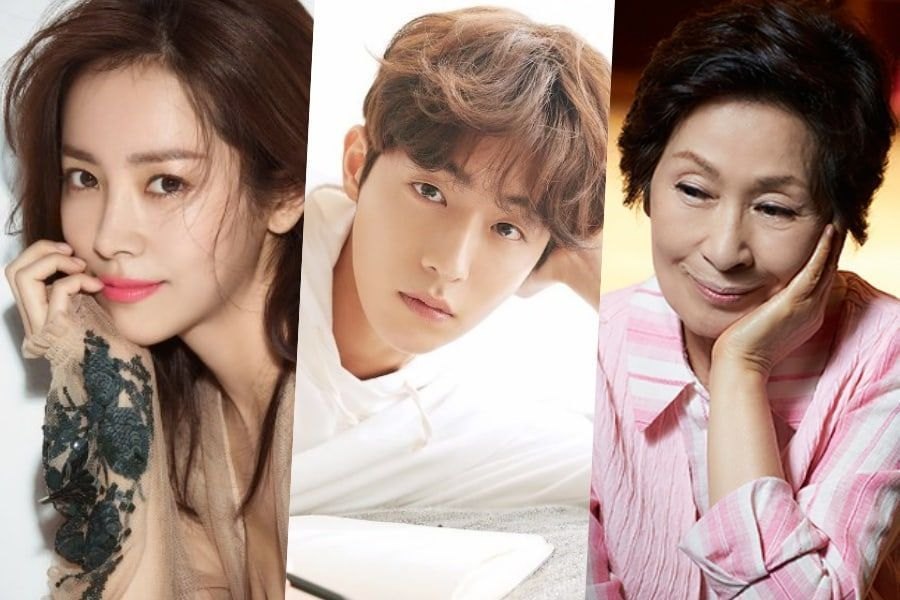 I really liked the premise of the upcoming Korean Drama 'The Light in Your Eyes'. It will be airing in the month of January next year. Kim Hye-Ja has had the dream of becoming an announcer for a long time. One day she wakes up to find that she has become a 70-year-old woman. She also learns that she has gained the ability to manipulate time. Lee Joon-Ha wants to become a reporter and struggles hard to achieve this dream but currently, his efforts are going nowhere. He has an encounter with the aforementioned Kim Hye-Ja.
Read More: Best Korean Horror Movies of All Time
4. Asadal Chronicles (2019)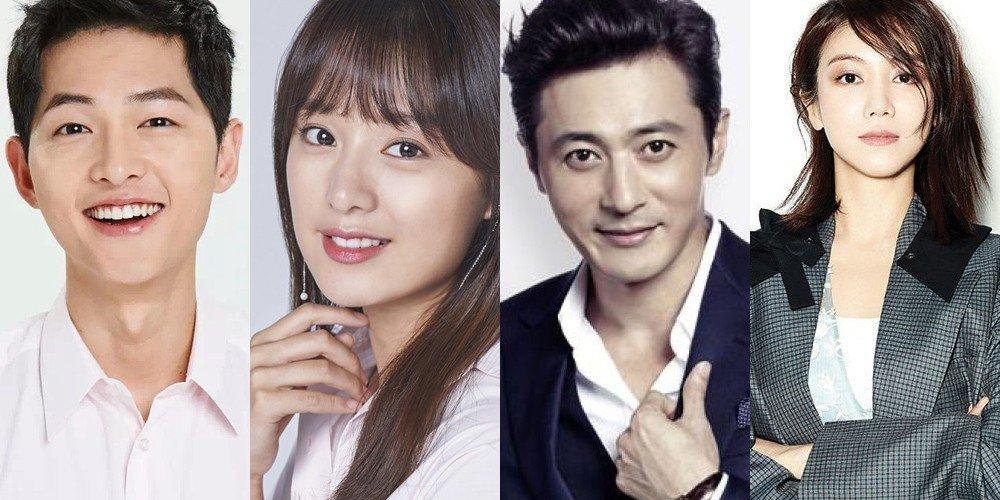 'Asadal Chronicles' will be airing next year on the television network tvN. According to the synopsis, this upcoming Korean drama ' is based on a story revolving around the power struggles, love, and growth of the ancient city of Asadal, which is presumed to be the capital of Gojoseon. The drama is currently in the pre-production stage and looks very promising.The series is a historical drama. Song Joong-Ki plays the role of Eun Seom who is a cursed child. He grows up to become the conqueror of Asadal. Jung Dong-Gun plays the role of Ta Gon who belongs to the Saenyeok Tribe and is a war hero. The series is highly anticipated and is filled with some of the biggest names in the Korean drama industry.
3. Item (2019)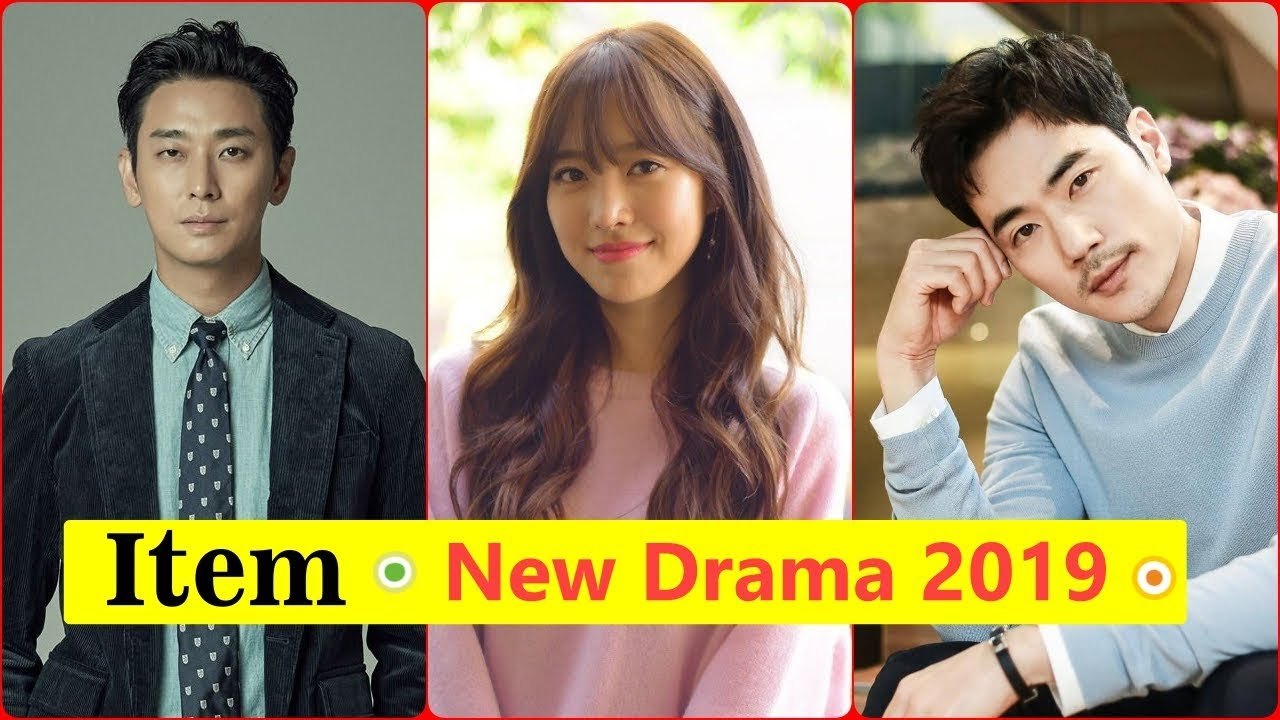 Actors Ju Jin Hoo and Jin Se-Yun are set to star in the upcoming supernatural Korean drama 'Item'. The premise involves two people, trying to investigate a conspiracy. This is not your regular conspiracy involving corrupt politicians or shrewd businessman rather this conspiracy involves supernatural beings. Kang Gon portrayed by Ju Jin Hoo is a prosecutor who needs to save his niece and gets involved in a conspiracy surrounding an item with a supernatural disposition. Jin Se-Yun plays the role of Shin So-Young, a criminal profiler.
2. Love Alarm (2019)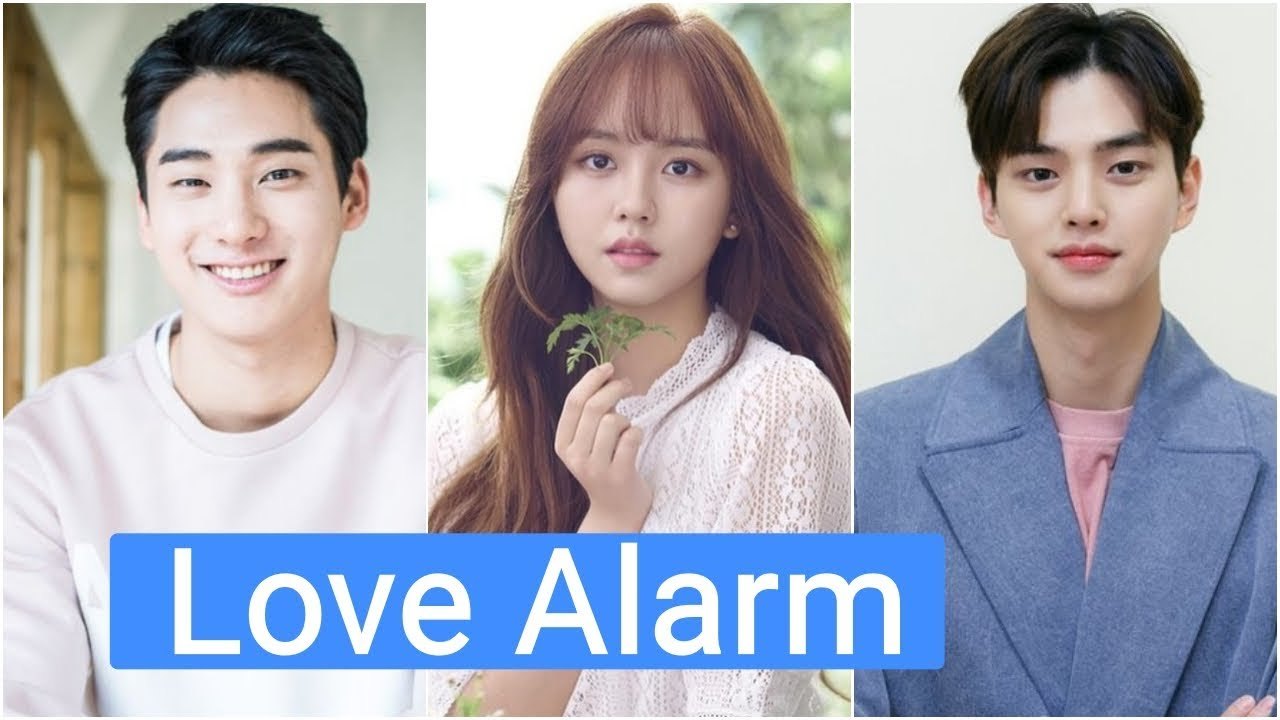 Netflix is killing it with lots of Korean dramas. 'Love Alarm' is a romantic Korean drama that will be released on Netflix in the coming year. The series will consist of a total of 8 episodes. It is based on a webtoon of the same name. The plot of the series revolves around a dating app which notifies people if their secret admirer is within 10 meters radius. The app leads to three students being caught up in a complicated love triangle.
Read More: Best Korean Dramas of All Time
1. Abyss (2019)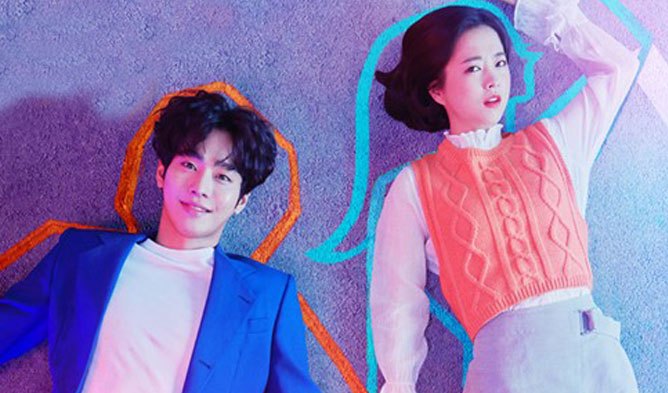 The story of Abyss involves two people. A beautiful female prosecutor and an ugly man. The appearances of these two individuals are completely reversed due to a certain mysterious bread. The beautiful prosecutor ends up becoming anormal looking girl while the ugly man becomes extremely handsome. The prosecutor starts to investigate the cause of her change and in the process ends up finding about true love.
Read More: Best Korean Dramas You Must See