Korean cinema has achieved wide international acclaim over the years. Its phenomenal success lies in the originality of its plots, the performances of the actors, quality cinematography and soulful background scores. Even though most of the films produced in Korea do not have as big a budget as mainstream Hollywood films, Korean cinema has produced some truly amazing cinematic gems. So, we decided to pick the best among hundreds of great Korean films. Without further ado, here is the list of top Korean movies ever made. What's your favorite?
22. The Host (2006)
A movie that stays completely true to what it is, 'The Host' is a monster flick with well placed comedic moments to offset the horrific moments — a horror-comedy, if you will. The originality of the monster and the simplicity of the plot make this movie very easy to follow and worth watching. This film has great visuals, though it uses extensive CGI. Hollywood must really look into hiring Korean filmmakers, as they seem to know how to stretch a budget to fit in the necessary elements to accomplish perfection. Even if you aren't particularly tempted by the thought of watching a monster movie, watch this one just for some pure, quality entertainment. Coming from the director of 'Memories of Murder', Bong Joon-ho, 'The Host' revolves around a monstrous creature and the way it wreaks havoc among the locals, only to be impaled in the end. For those who don't know, 'The Host' is one of Quentin Tarantino's favourite movies released after 1992.
Read More: Best Korean Movies You Can Watch Online
21. The Spy Gone North (2018)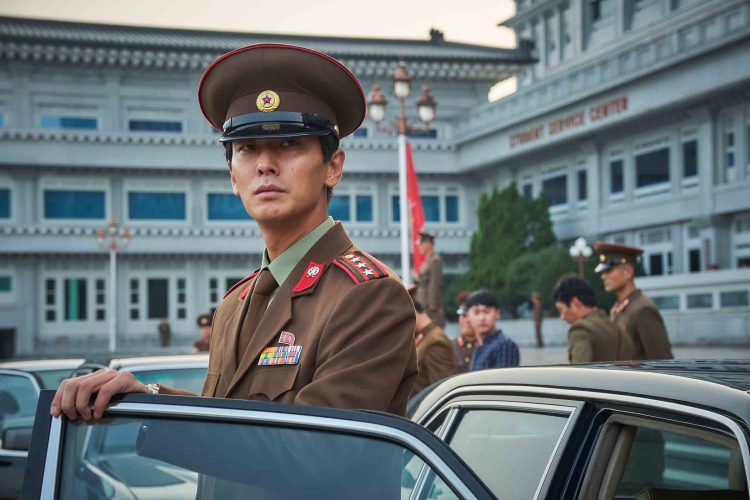 Based on a true story, 'The Spy Gone North' follows the assignment of a South Korean spy who is sent to North Korea to keep an eye on certain things that have been going on there. It is 1993 and North Korea is developing a new threat. Reports suggest that it has gotten hold of a nuclear weapon which poses a great threat to South Korea. Park Suk-Young is assigned to infiltrate the ranks of the North Korean government to get more information. Suk-Young succeeds and gets in, maybe a bit too deep, because he discovers that there is another threat which could be more fatal than the nuclear weapon.
20. A Tale of Two Sisters (2003)
At times, 'A Tale of Two Sisters' may seem like a clichéd horror flick. But I can assure you that it is definitely not that. To call it a horror movie would not be fair as it is more of a combination of a gut-wrenching drama and a psychological thriller. The soundtrack, cinematography and lighting complement its brilliant and dark storyline. The performances the actors deliver are flawless, with a special mention for Jung-ah Yum, who plays the stepmother. Do not go into this movie expecting a 'thrill ride' with jump scares as you will definitely be disappointed; instead expect an emotion twisting, creepy film with a lasting psychological impact. Easily, one of the best Korean movies of all time.
Read More: Best Korean Romantic Movies of All Time
19. Keys to the Heart (2018)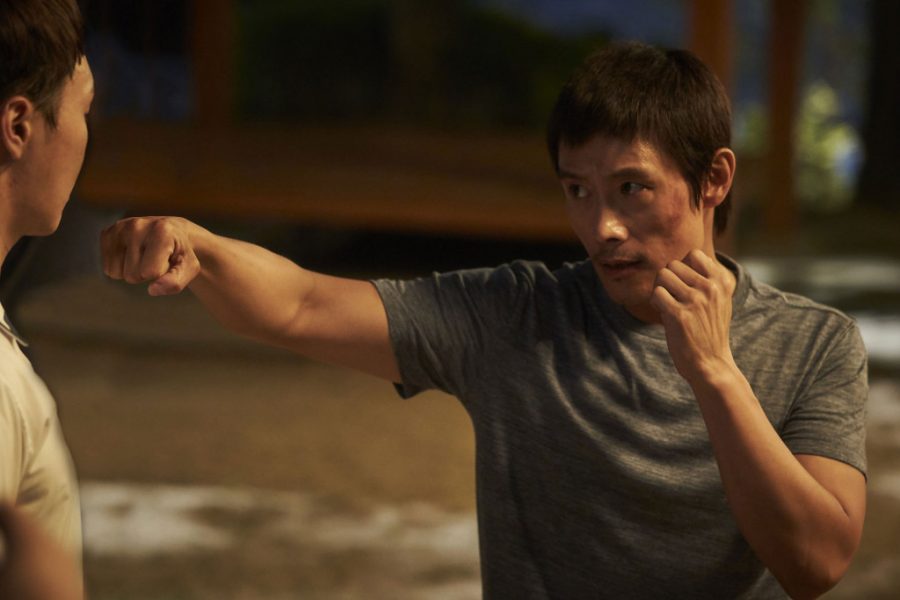 One of the latest movies on this list, 'Keys to the Heart' also went on to become the 4th highest grossing film of the year 2018 with estimated earnings of over $5 million. Directed by Sung-Hyun Choi, 'Keys to the Heart' has Jin-Tae as the central character, an autistic savant boy who excels at the piano. He along with his mother run into Jo-Ha, Jin-Tae's elder brother who was a boxer once. Initially, Jo-Ha and Jin-Tae have some friction as they haven't spent much of their childhood together but slowly and steadily, they come closer, thanks to the skills Jin-Tae has with his keyboard. 'Keys to the Heart' is a heart-warming film, replete with memorable emotional moments.
18. Train to Busan (2016)
Forget 'World War Z' or 'Dawn of the Dead' for a little while. This right here is one of the best zombie movies ever made. Can you imagine a zombie movie set in a fairly ordinary atmosphere? No, right? Then here's 'Train to Busan'. The visceral zombie attacks, the mesmerising camera angles and the well-timed jump scares will have you at the edge of your seat throughout the film. The visual effects are amazing and the film has a very realistic feel to it, which is a wonder in itself considering the fact that Korean films generally have a paltry budget compared to most of the Hollywood films. A must watch for every zombie aficionado and undoubtedly one of the top Korean movies of recent times.
Related: Best Korean Dramas on Netflix
17. A Bittersweet Life (2005)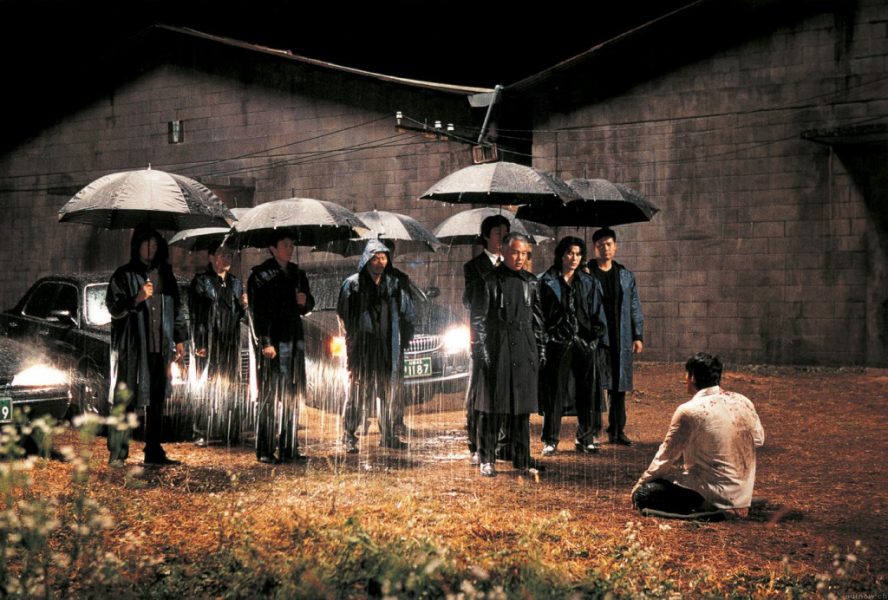 Sun-woo, a henchman for Kang, a mob boss, is taken by surprise when he looks at Hee-soo, Kang's mistress, for the first time. Because of the enmities which Kang has nurtured over the years, including a recent one with Baek, another mob boss, Kang entrusts Sun-woo to look after Hee-soo while he's away on a business trip. Smitten by her beauty but also wary of any lovers that might be on his way, Sun-woo finds out that Hee-soo is secretly in love with someone else, but doesn't report it to Kang because he too has developed a liking for Hee-soo. Kang is furious when he comes to know about Sun-woo's treachery and has him killed after a bloody gunfight. Sun-woo then reveals that he had fallen for Hee-soo the first time he saw her. 'A Bittersweet Life' is both brutal and beautiful at the same time. Without a doubt, an unforgettable cinematic experience!
16. Lady Vengeance (2005)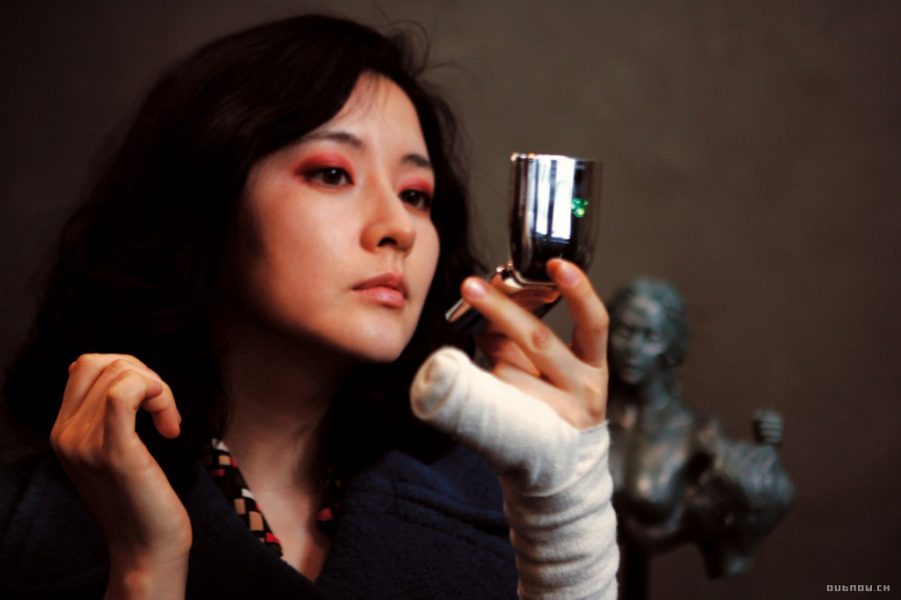 An intense psychological thriller, 'Lady Vengeance' is one of the most decorated movies of South Korean cinema, with several award wins and accolades across categories like Best Film, Best Actress, Best Director, Best Cinematography and Best Music, to name a few. The third and final instalment of "The Vengeance Trilogy", which also consists of the unforgettable 'Oldboy' (2003), 'Lady Vengeance' revolves around a female prisoner named Geum-Ja who has completed her jail term for a crime she never committed. Allegedly, she had smothered a young boy named Wom-mo 13 years ago, for which she was incarcerated. Geum-Ja's only motive is to avenge the perpetrators of the crime for which she was wrongly accused of and jailed. Visceral, crude and yet utterly satisfying, 'Lady Vengeance' is one of the best vengeance movies out there and is a fitting sequel to the trendsetter that was 'Oldboy'.
15. Sympathy for Mr Vengeance (2002)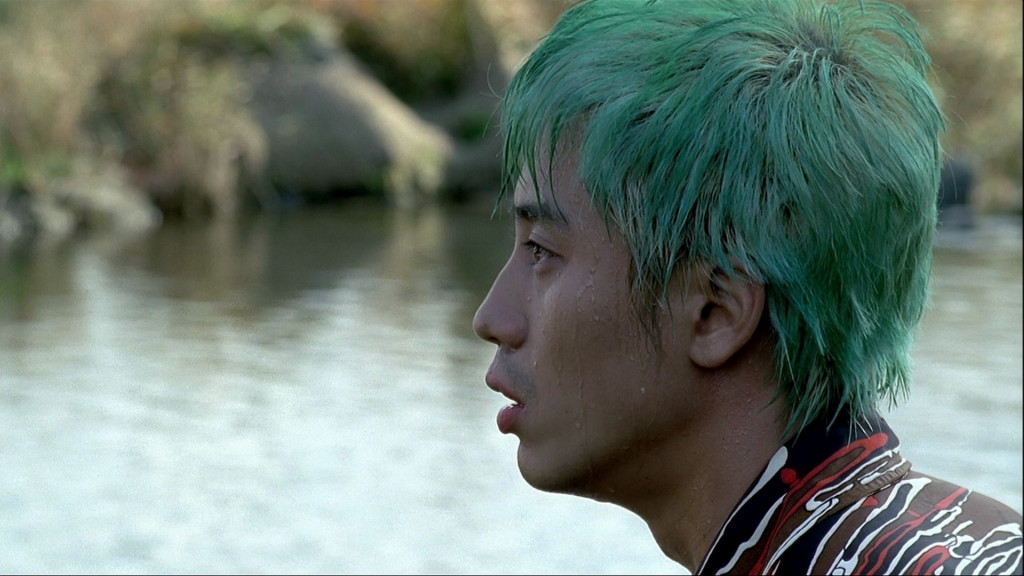 From sequel to the prequel, seems like 'Oldboy' created an aura of extremely bold, disturbing yet equally successful movies around it. The first instalment of 'The Vengeance Trilogy', 'Sympathy for Mr Vengeance' revolves around a deaf and mute factory worker named Ryu, who lives along with his ailing sister who needs a kidney transplant to survive. Due to financial hurdles, he contacts a black market dealer who would use one of Ryu's kidneys to transplant it onto his sister. When the black market dealer ditches Ryu, he resorts to another desperate measure by kidnapping Yu-sun, daughter of Dong-jin, a wealthy businessman. After knowing that Ryu has resorted to desperate measures, Ryu's sister commits suicide and Yu-sun drowns and dies, thus setting Ryu on a vengeance spree. Park Chan-wook's masterpiece won several awards, including Best Film.
14. The Man from Nowhere (2010)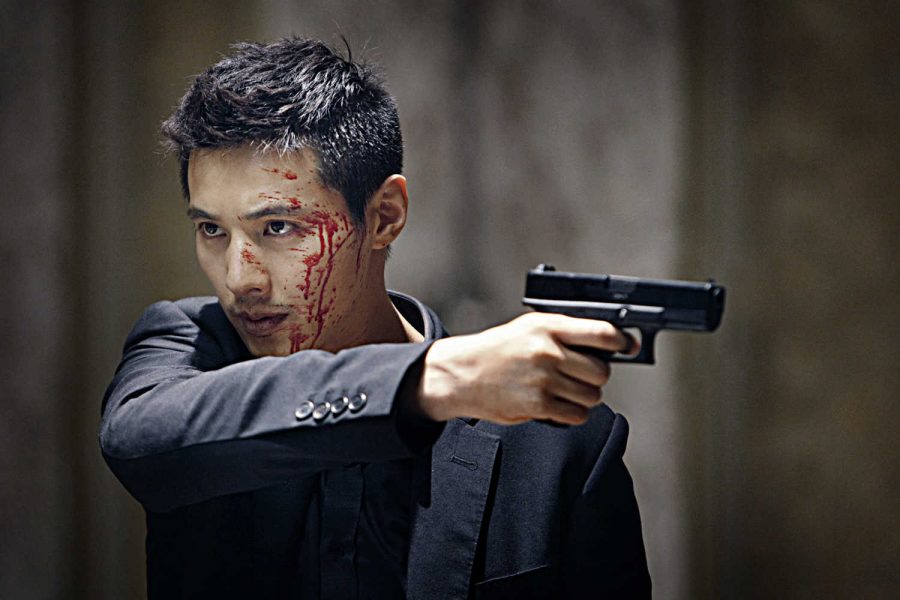 A movie that showcases brutal violence and bloodshed as an everyday affair, 'The Man from Nowhere' begins with a man named Tae-sik who runs a pawn shop, with a little girl named So-mi as his neighbour. Her drug addict mother, who also lives with So-mi, one day pawns a camera bag with drugs inside it to Tae-sik, which she had stolen from a crime syndicate with really strong criminal consorts. When Myung-gyu, the criminal overlord, sends his henchmen to retrieve the drugs, Tae-sik eliminates them and starts on his quest to look for So-mi and her mother who have been kidnapped. Later, it is revealed that Tae-sik is a former military operative and has been a decorated soldier. The dirty game ends with Tae-sik finding So-mi and sharing an emotional goodbye with her. As simplistic as it may sound, the gritty action and the unnerving screenplay make for an unforgettable experience.
13. I Saw the Devil (2010)
Gruesome. Macabre. Spine-Chilling. 'I Saw the Devil' makes Tarantino films look like child's play with the startling level of violence it contains. The story follows a secret agent who's looking to take revenge on a serial killer. The movie is essentially driven by both lead characters trying to inflict as much pain and terror on each other. This ugly and visceral thriller is almost reminiscent of the classic 'Se7en'. It is definitely not a movie for the faint-hearted. But it's a must watch for fans of serial killer movies.
Read More: Best Korean Comedy Movies
12. Joint Security Area (2000)
One of the many movies made on the infamous conflict between North Korea and South Korea, 'Joint Security Area' starts off with a shootout at the DMZ between the two Koreas where two North Korean soldiers have been killed. A special investigation team has been set up to look into the matter, while the truth is nothing that the officials could've imagined in the wildest of their dreams. Being a part of the larger setup, 'Joint Security Area' addresses an extremely sensitive issue by introducing a new twist in the plot comprising alleged friendly relations between North and South Korean soldiers posted at the DMZ. Park Chan-wook is an indomitable genius whose films have had a significant impact on the Korean pop culture, including this one which became the highest grossing movie on the year of its release.
11. Mother (2009)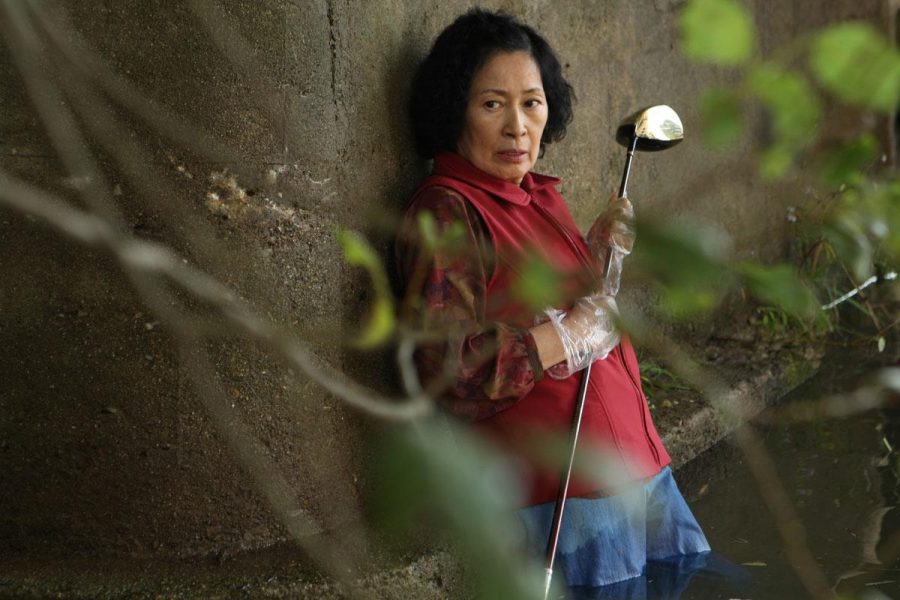 From the insanely talented director of 'Memories of Murder', Bong Joon-Ho, comes another intense, witty and engaging film that is almost reminiscent of the quirky, offbeat films of Alfred Hitchcock. It follows the unending quest of a mother to get justice for her son, who she believes was wrongly convicted of murder. This is more of a slow-burning thriller, as compared to 'Memories of Murder', set in a small town, with small characters, but has a great scope. It has many of those spontaneous moments that most great thrillers have, where a seemingly calm sequence ends with a sudden burst of action.
Read More: Best Korean Horror Movies of All Time
10. The Chaser (2008)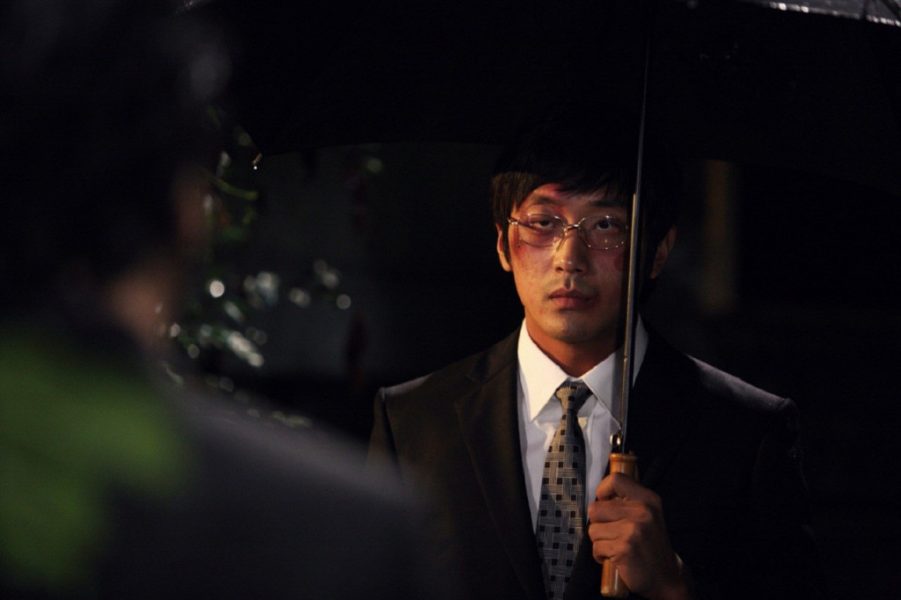 Korean movies and great crime thrillers are almost synonymous. Here is yet another scintillating thriller in the same genre, partly based on a true story. Gory at times, with side stories aplenty, this is something any fan of film-noirs must enjoy. The film depicts the cops trying to stop a serial killer, and the film makes you go through a wide range of emotions. The cast of the film delivers impressive performances, the most notable one being from Jung-woo Ha, who plays the menacing serial killer.
Read More: Best Chinese Movies of All Time
9. Silenced (2011)
Loosely based on true events, 'Silenced' is set around a school of hearing-impaired children and a newly appointed teacher at the school, named Kang In-ho. As much as In-ho is excited to teach at the school, the students are reluctant to learn and are shying away from him. As In-ho digs deeper into the matter, he finds out that the teachers, including the principal, police, law-agencies, churches etc. are in cohorts and have been physically and sexually abusing the school kids for a long time. Anguished, In-ho teams up with a human rights activist to take on the corrupt, rotten system. 'Silenced' sparked controversy due to its sensitive subject and led to shutting down or probing of many schools across the nation for alleged abuse of kids. The movie was also a recipient of several awards at many international film festivals.
8. Tae Guk Gi: The Brotherhood of War (2004)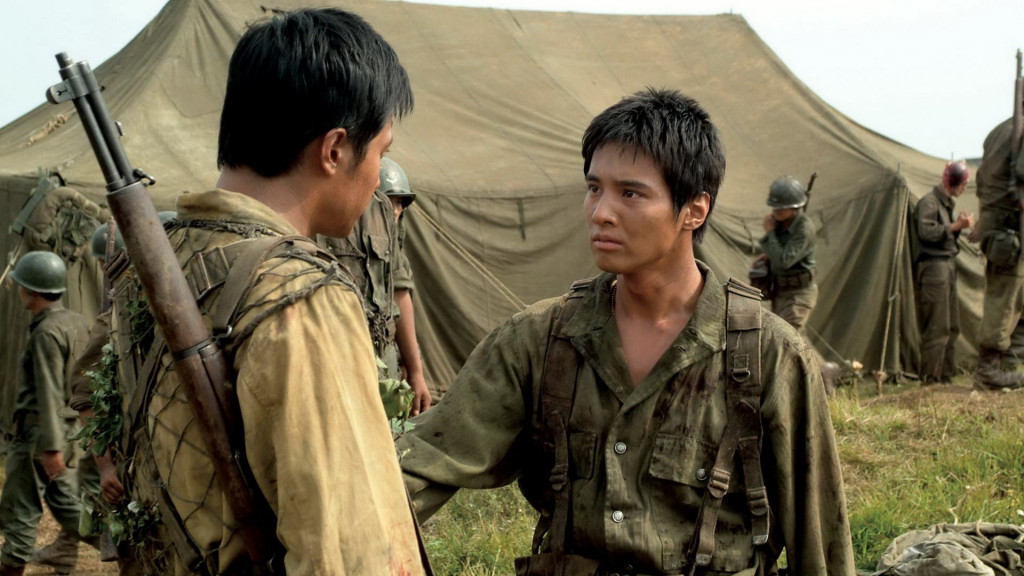 Who says only Hollywood can produce great war movies? This film is a damning indictment of the cost of war and draws parallels to 'Saving Private Ryan'. The scale and ambition of this film are massive and it delivers on all fronts. The characters are given a more human touch than the pure 'hero' characters most Hollywood war movies portray, which make for an engaging watch. The shaky camera movements at times can be slightly off-putting but overall, the movie is brilliant.
Related: Best Korean Thriller Movies of All Time
7. The Handmaiden (2016)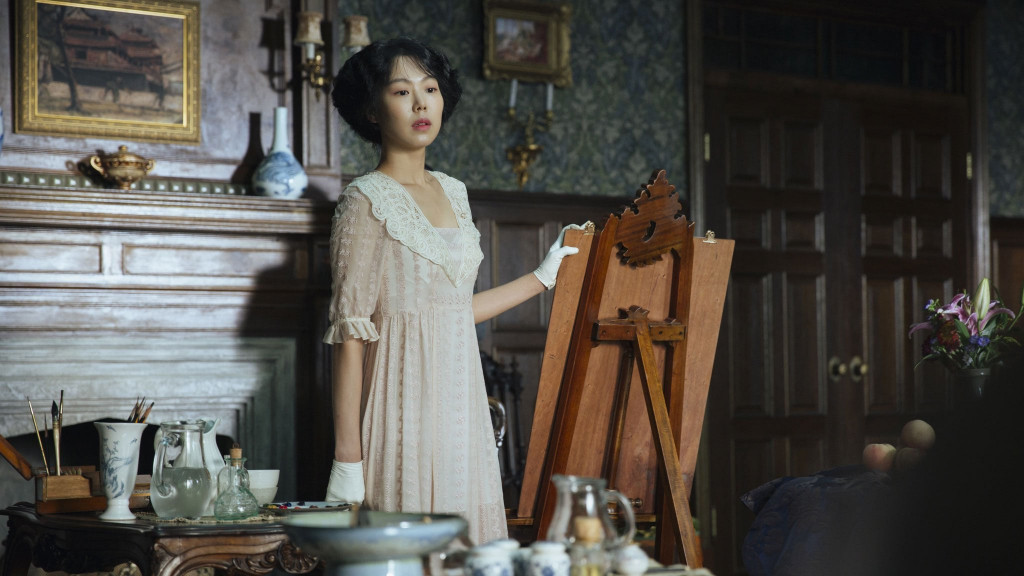 One of the latest films from Chan-wook Park, 'The Handmaiden' is much more than just an erotic thriller. Sure, it can be classified as borderline soft-core pornography but this movie brings more than just that to the table. The gorgeous shots and camera angles, just like in all Chan-wook Park films, will have most cinephiles drooling. The plot does seem slightly weird at times but that only adds to the mystical aura that the film exudes.
Read More: Best Korean Dramas
6. Wish (2013)
An emotionally wrecking, heartbreaking tale of a devastating ordeal that is based on true story, 'Wish' is one of my favourite movies on this list. The story begins with a small working-class family of Dong-hoon and Mi-hee, and their 8-year-old daughter So-won. On an unfortunate day, while returning from her school, So-won is kidnapped and brutally raped, so much that the doctor suggests wearing a colostomy bag for the rest of her life. While So-won recovers and her parents try to cheer her up, the former sees her rapist in her father Dong-hoon and refuses to go near to him. Dong-hoon then starts dressing up as Cocomong, So-won's favourite cartoon character, in order to mingle with her. The movie ends with So-won, who is shown as if she's still leading a painful life, reconciling with her father's true self. 'Wish' is an absolute tearjerker and was conferred a well-deserved "Best Film" at the year's Blue Dragon Film Awards.
Read More: Best Asian Action Movies of All Time
5. Miracle in Cell No. 7 (2013)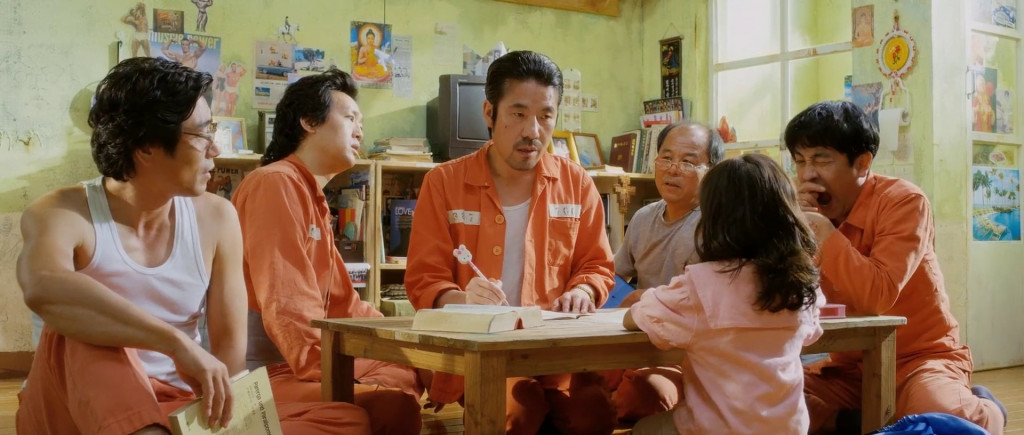 A feel-good movie on a father and daughter's emotional bond, 'Miracle in Cell No. 7' revolves around Yong-go, a mentally challenged man with the intellect of a 6-year-old kid, who lives with his daughter Ye-seung. After being wrongly framed for the rape and murder of a child, while he was trying to save the child, Yong-go is sent to prison and is kept in maximum security cell, also known as Cell No. 7. While initially he is disliked by his cellmate as well as the fellow prisoners and the wardens, he becomes a likable persona thereafter. After being coerced to confess for the crime he didn't commit, in exchange for his daughter's well-being, Yong-go receives capital punishment and his dying wish is to take a hot-air balloon trip with his daughter. His daughter later becomes a lawyer and fights for her father's acquittal by gathering pieces of evidence against his wrongful framing. Heartbreaking and impactful, 'Miracle in Cell No. 7' is a cinematic masterpiece; a true milestone in its genre as far as Korean cinema is concerned.
4. A Moment to Remember (2004)
A tragic love story at the outset, 'A Moment to Remember' is the story of Su-jin and Chul-soo, two lovers who were meant to be together, despite the circumstances and their financial status being against it. Su-jin, a fashion designer, is the daughter of a business magnate and the chief of a construction firm, while Chul-soo works at the said construction company as a day worker. Although normally Chul-soo would be shunted away as just a laborer doing menial jobs, Su-jin is smitten by his persona and his masculinity and soon, they marry each other out of sheer love. Su-jin's post-marital life isn't as blissful as she suffers from Alzheimer's and Chul-soo finds it difficult to let her go. The perils of terminal illness and the tragedy of forgetting the love of one's life are beautifully highlighted in this gem of a movie, which was one of the highest grossing films of the year of its release. Watch it for the soulful performances of the protagonists and the simplicity with which the premise has been set.
3. Burning (2018)
Lee Jong-Su is an aspiring writer but his career hasn't taken off yet. He does odd jobs in between and takes care of his family farm to support himself financially. One day, he meets an old classmate, whom he barely remembers, and goes out to dinner with her. She tells him that she will be leaving for Africa after a couple of days and asks him to feed her cat. When she returns, she has a man accompanying her. Lee becomes a bit wary of this man who seems well-off but doesn't disclose what he does for a living. One night, he tells Lee what his hobby is. The film might not be the best in the genre, but it definitely is worth watching.
2. Memories of Murder (2003)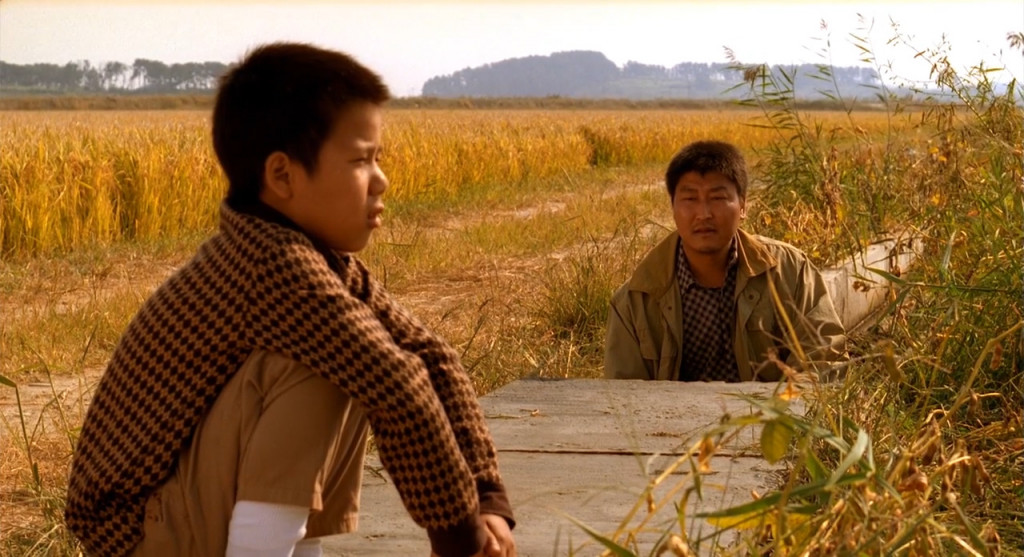 This movie has been dubbed by many as the Korean version of 'Zodiac'. However, it released four years before 'Zodiac' hit the big screens and actually shares more plot characteristics with 'L.A. Confidential' than with 'Zodiac'. The film's setting is Korea in the 80s, which is beautifully portrayed with haunting, evocative cinematography. The movie also surprisingly invokes laughter at some odd moments, subtly placed to break the tension. Hollywood should take notes from movies like these on how to make an entertaining, fast-paced and humorously intense crime thriller.
1. Oldboy (2003)
For most of us, 'Oldboy' is the first Korean film that we ever watched. Now a universally recognised film which has been remade (unsuccessfully) in Hollywood starring Elizabeth Olsen, 'Oldboy' is the linchpin of the Korean cinema. Many audiences and critics have come to appreciate the brilliance of Korean movies only after watching and absorbing this wild cinematic masterpiece. With a completely original storyline, the film unfolds as a complex psychological drama and plays out better than most Hollywood films of the same genre. The story will definitely incite gasps from first-time viewers and is sure to ruin your sleep for several nights. 'Oldboy' has become more of a phenomenon over the years and will perhaps be registered in the annals of history as one of the greatest Korean movies of all time.

Read More: Upcoming Korean Dramas We Are Excited About