'L.A.Confidential' lost Best Picture to 'Titanic' at the 70th Academy Awards! But it never sank into oblivion like a ship. Instead, the neo-noir flick stands tall as a towering cinematic achievement even today. The movie, directed by the late Curtis Hanson, takes us right into the labyrinth of a decadent underbelly that includes the police department and Hollywood of the '50's. Three LAPD officers, the straightforward tough guy Officer Wendell "Bud" White, played by Russell Crowe, the undercover narcotics detective Det. Sgt. Jack Vincennes, a celebrity inside Hollywood in his own right (Kevin Spacey) and the greenhorn Sergeant Edmund "Ed" Exley (Guy Pearce), who rises to the post of Detective Lieutenant by testifying against his fellow colleagues, get embroiled in a multiple homicide case full of deceit and danger.
Curtis Hanson co-wrote the script with screenwriter Brian Helgeland based on the third installment of the 1990 novel series 'L.A. Quartet,' by James Ellroy. Kim Basinger plays the character of Lynn Bracken who is a trapped and troubled sex-worker and a doppelganger of Veronica Lake. Danny DeVito joins the cast as Sid Hudgens who is the publisher of the 'Hush-Hush' magazine. 'L.A. Confidential' won two Academy Awards out of nine nominations. Kim Basinger bagged the Best Supporting Actress award while Brian Helgeland got the award for Best Adapted Screenplay.
Today's list of films, in their tone and content, deal with narratives that are in the vein of 'L.A. Confidential.' Though not entirely similar, the stories and characters of these films engage with the dark recesses of society and the human mind. So, without further ado, here is the list of best movies similar to 'L.A. Confidential' that are our recommendations. You can watch several of these movies like 'L.A. Confidential' on Netflix, Hulu or Amazon Prime.
10. Farewell, My Lovely (1975)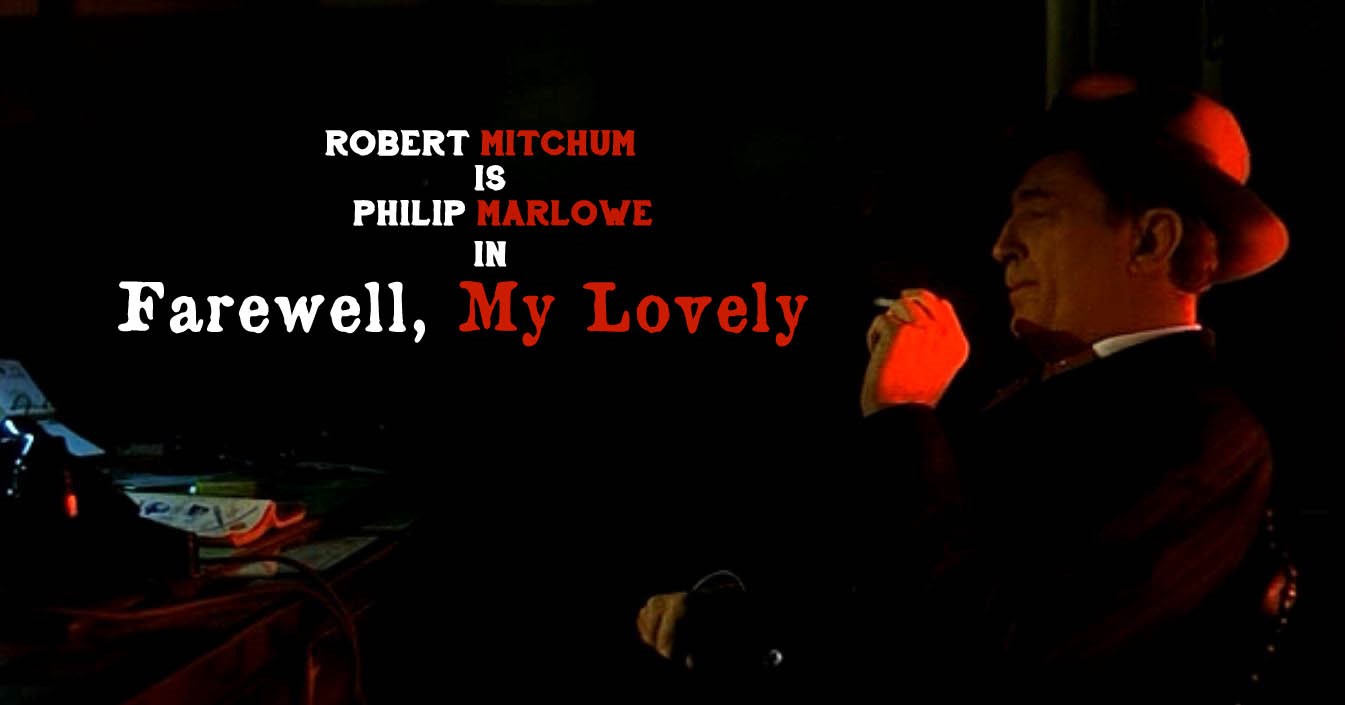 Adapted from the famous novel of the same name by Raymond Chandler, 'Farewell My Lovely' takes us back to the '40's Los Angeles where we follow the investigative adventures of the iconic Private Eye Philip Marlowe. Living in a dingy hotel room Marlowe has only got "a hat, a coat and a gun" to his name and only one person in the police force, a certain Detective Nulty, is there who he can call his friend. While already investigating the murder of one of his own clients, Marlowe comes across the giant-sized ex-convict Moose Malloy who he saves just in the nick of time from being assassinated by gunmen.
Malloy asks Marlowe to find out his old love Velma, who Malloy has not seen for the last seven years, before vanishing in the crowd. Both the cases of the murdered client and Velma intertwine as Marlowe is knocked out, drugged and kept captive. He falls for the seduction of Helen Grayle, the femme fatale, and walks through the streets and corrupted quarters of L.A. to solve the entwined. The great Robert Mitchum plays the role of Philip Marlowe. Other cast includes Harry Dean Stanton, Charlotte Rampling and "very young" Sylvester Stallone in one of his earliest appearances on screen.
9. Point Blank (1967)
Directed by John Boorman, 'Point Blank' has achieved a cult classic status among filmgoers. Its use of color, the style of film making and raw violence has made it a one of a kind film that sets trends for the ones to follow. Adapted from the 1963 pulp novel written by Donald E. Westlake, the film stars Lee Marvin as the protagonist Walker, who along with his friend Reese, rob an amount of $93,000 from Alcatraz Island. Reese shoots Walker and runs away with the money and Walker's wife. It turns out Reese robbed the money to pay his debts to a crime syndicate called "The Organization." Incidentally, Walker survives and all hell breaks loose as he starts hunting down Reese and his wife.
Read More: Movies Like Point Blank
8. Hollywoodland (2006)
The premise of 'Hollywoodland' builds upon the fictional narrative of the demise of the Hollywood legend George Reeves, played by Ben Affleck, who was famous for donning the red cape of Superman in the film 'Superman and the Mole Men' in the '50s and also the television series 'Adventures of Superman.' Reeves was discovered dead in his Beverly Hills home bedroom in 1959. Cause of death was a gunshot inflicted wound on his forehead. The reports concluded the incident to be suicide but even to this day suspicions remain as to the nature of his death with many claiming it was murder.
In the film, Reeves' mother Helen employs private investigator Louis Simo, played by Adrien Brody, to uncover the truth behind her son's unnatural death. Simo embarks upon his investigation only to unravel connections with his own life while the truth remains under the wraps. 'Hollywoodland' was Allen Coulter's directorial debut. After the critical and commercial success of the movie, Coulter went on to direct films like 'The Sopranos' and 'Sex and the City'.
7. Hard Eight (1996)
'Hard Eight' is remembered as the feature directorial debut of director Paul Thomas Anderson. The film was part of the Un Certain Regard in the 1996 Cannes Film Festival. The idea of the film took off from Anderson's short film called 'Cigarettes and Coffee' which he made in 1993. Sydney, played by Philip Baker Hall helps out John, played by John C. Reilly by taking him under his wings after John loses out everything to gambling. Sydney starts a desperate John to be an expert gambler in Las Vegas.
While staying at the casino, Sydney and John run into Clementine, played by Gwyneth Paltrow, and Jimmy, played by Samuel L. Jackson. Clementine is a waitress at the casino and also doubles up as a hooker to earn her living. Jimmy, on the other hand, is a part-time gambler. Clementine and John fall in love, get married, until by a sudden twist of fate turns everything upside down. The compelling performances of a stellar cast, the tightness of the craft of Anderson's filmmaking makes this a must-watch for the neo-noir fans.
Read More: Movies Like Die Hard
6. Blade Runner (1982)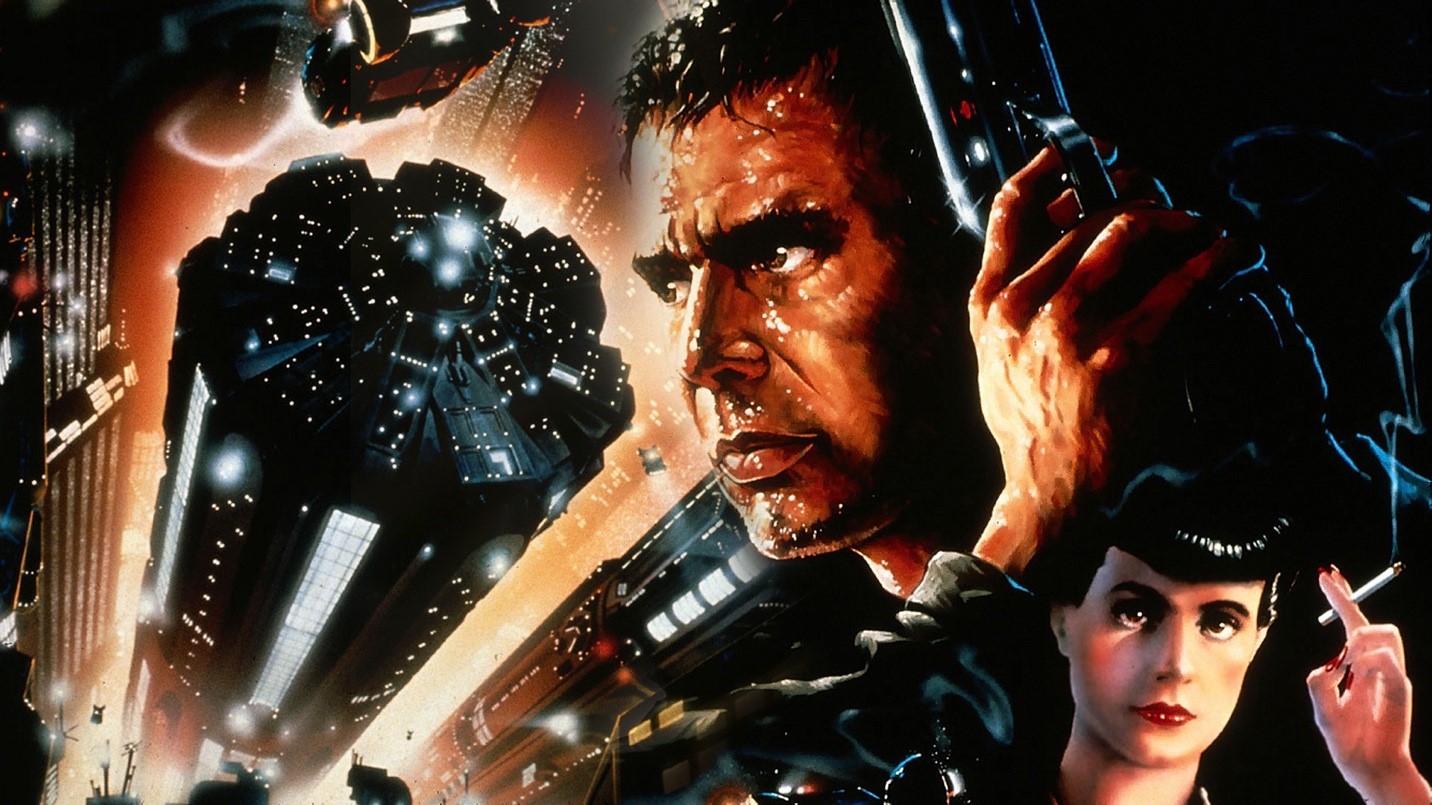 Made in 1982 and set in 2019, here is a film by Ridley Scott where neo-noir meets science fiction. 'Blade Runner' has achieved the status of a cult film now but initially, it was looked down upon by critics. Starring Harrison Ford in the iconic role of Rick Deckard the film takes us to a dystopian setting of Los Angeles of 2019. Off-world colonization is already a reality and over this industry the Tyrell Corporation holds sway. They had engineered "Replicants" who were synthetic humans that ran on Artificial Intelligence. Replicants were used to work in the colonies of the outer worlds.
But with time the Replicants evolved and caught up with their makers. And eventually, they attacked humans. This was when they were banned, and Blade Runners who were sort of bounty hunters were tasked with eliminating all Replicants. However, a group of fugitive Nexus-6 Replicants led by their leader Roy Batty, played by Rutger Hauer returns to Earth to exact revenge. It is then that ex Blade Runner, Rick Deckard is called to put them down. The film was way ahead of its times as they created the futuristic Los Angeles in studios and the set designs are marvelously good. Hampton Fancher and David Peoples wrote the screenplay which was loosely based on Phillip K. Dick's 1968 novel, 'Do Androids Dream of Electric Sheep?'
5. Mulholland Dr. (2001)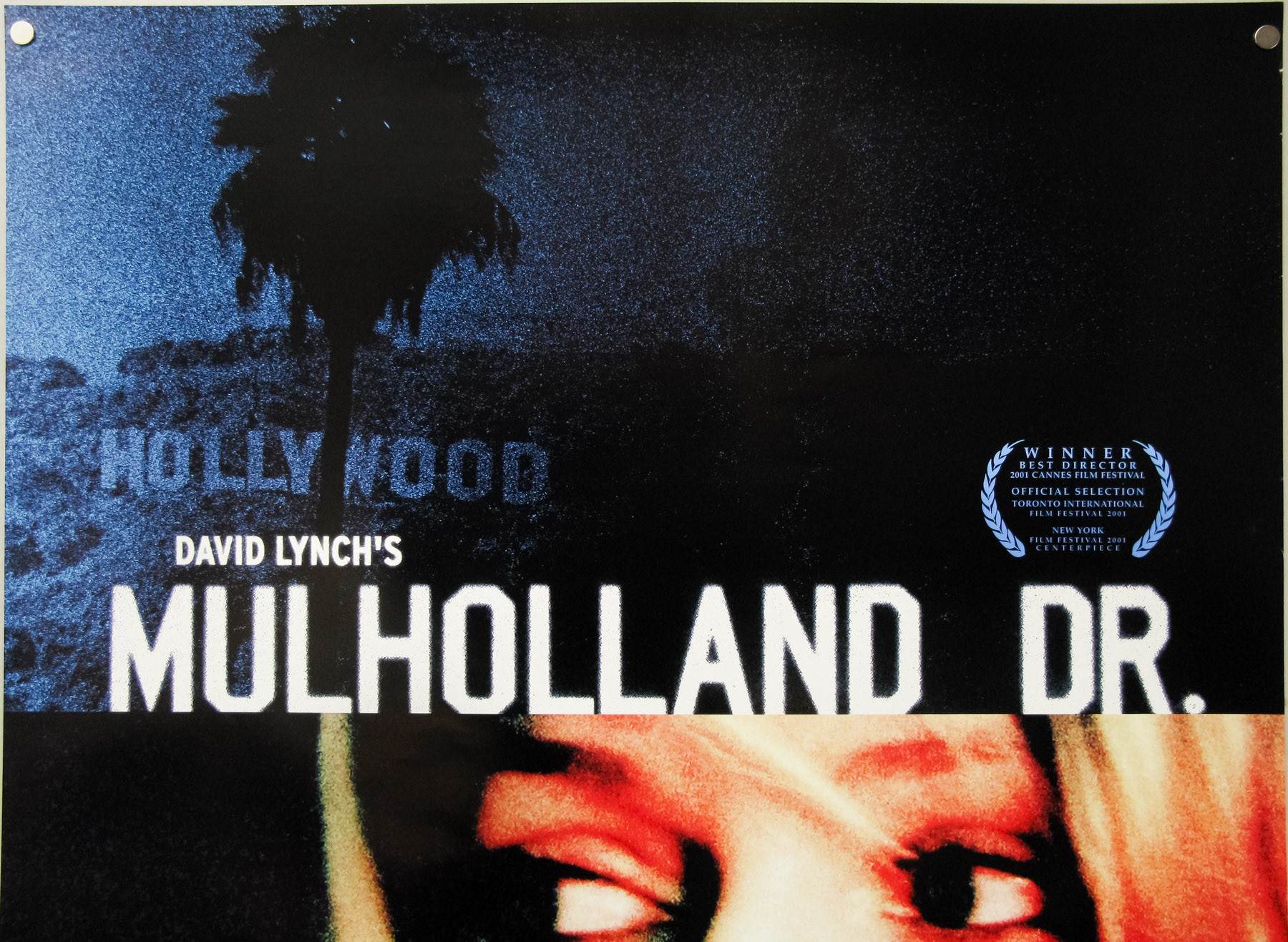 Certainly one of David Lynch's best films, 'Mulholland Dr.' is a dream-like cinematic experience with a non-linear narrative. Set in an unreal, dreamy Los Angeles the film begins with a woman, played by Laura Herring, who meets with a car accident but survives. In a befuddled state she wanders around Los Angeles before taking refuge for the night in an unknown apartment. An aspiring actress called Betty, played by Naomi Watts finds her out and starts calling her Rita.
While Betty is in search of fame, Rita searches for her identity after facing a freak accident that has wiped out her memory. Betty helps Rita out in her search for her lost identity. Their journey takes them to both real and surreal places. The film was initially planned in the form of a series but Lynch changed his mind and made a film out of it. Like most of his films, 'Mulholland Dr.' too has an open ending climax and needs re-watching to completely grasp the meaning of the narrative. It also shares thematic and formal similarities with 'Twin Peaks: Fire Walk With Me'.
4. The Long Goodbye (1973)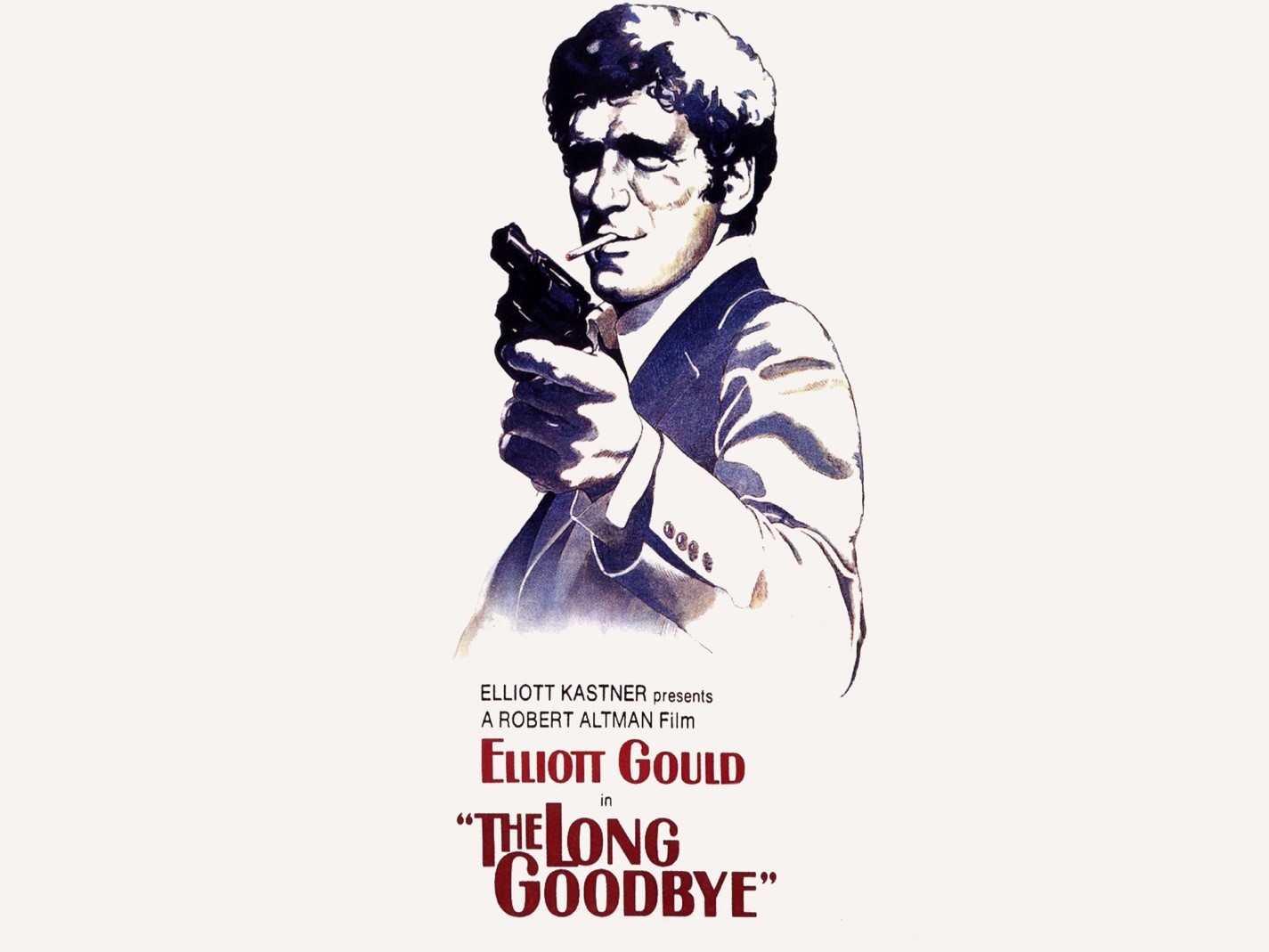 With 'The Long Goodbye,' a Robert Altman classic thriller, we come back to Los Angeles and yet again back to Raymond Chandler. His Private Eye, Philip Marlowe, this time played by Elliot Gould. Marlowe, who never misses a chance for trouble, is asked by an old friend, Terry Lennox to give him a ride to Tijuana. Dropping Terry off at the Mexican border Marlowe returns home only to be caught and interrogated by the police as Terry's wife is found murdered. Terry, on the other hand, commits suicide! Marlowe is released, but trouble does not end there. Mob boss Marty pays a visit to Marlowe and demands a sum of $350,000 that Terry was supposed to pay Marty. Marlowe has also been hired by Eileen Wade to find her husband who has disappeared. As the story progresses all three threads seem to entangle and Marlowe is looking for the connection.
Read More: Movies Like The Shawshank Redemtpion
3. Serpico (1973)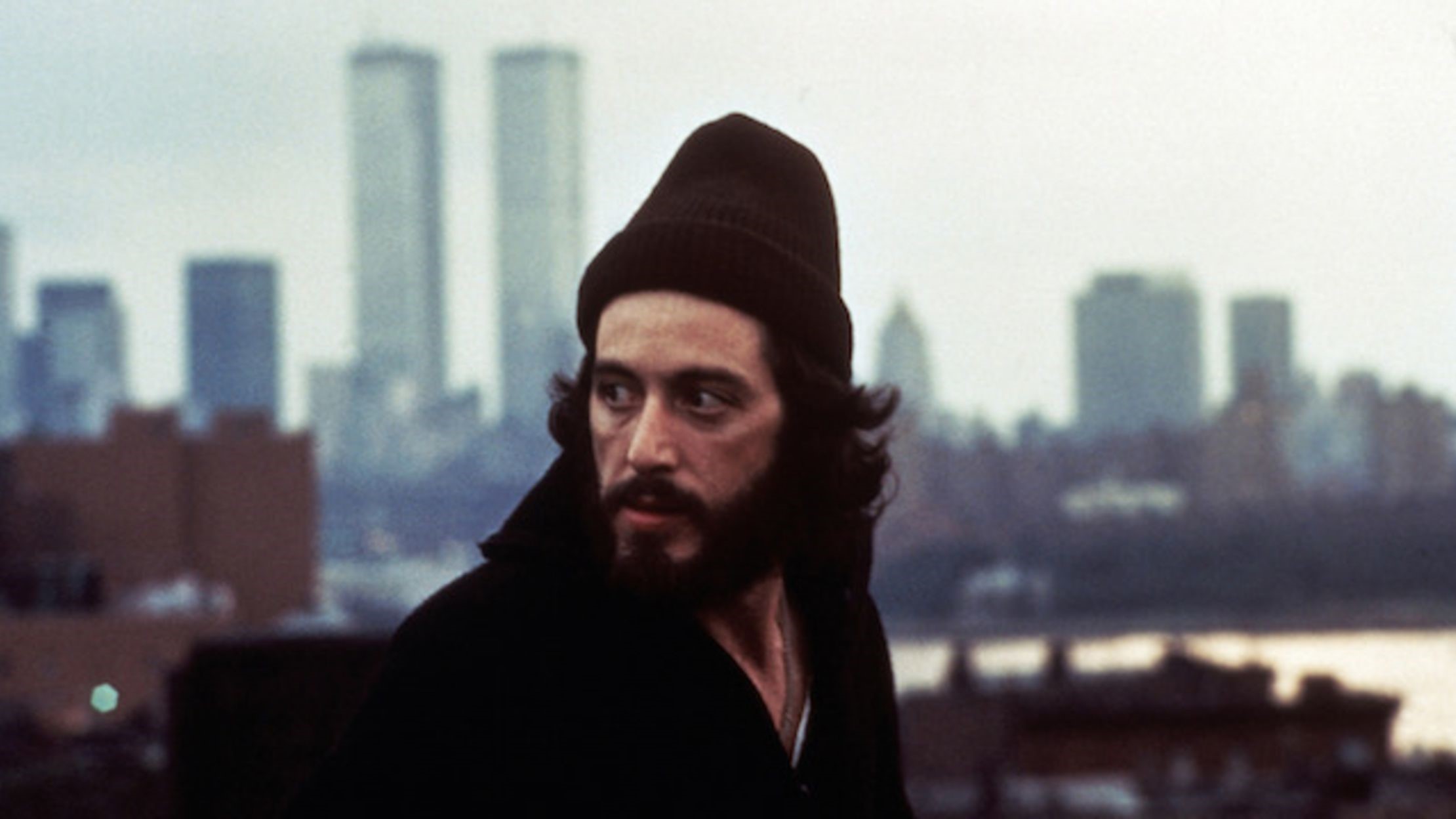 'Serpico' is based on Peter Maas's biography of NYPD police officer Frank Serpico. Directed by the great Sidney Lumet, the cop thriller stars Al Pacino in the titular character. The film begins with Serpico being shot and in critical condition, but as the sirens of the ambulance wail, the narrative goes back to 1960. Frank has just joined the police force as a young man full of ideal and ambition to bring about justice. Soon he finds himself as the odd man out in a world of corruption and dirty money. The realization triggers Frank's true journey. A beautiful film, this will certainly remain with you after you have seen it once.
Read More: Movies Like The Godfather
2. Blood Simple (1984)
'Blood Simple' marked the epic directorial debut of Joel and Ethan Coen a.k.a the Coen Brothers. The movie is full of glimpses of the initial brilliance of film making of Joel and Ethan Coen which only got better with the subsequent masterpieces they produced. A husband who has been cheated upon by his wife hires a corrupt private investigator to murder both the wife and her lover. The plot takes a complicated turn when the detective decides to turn on the husband itself. As can be gathered, this complication leads to a rather bloody ending. This low budget film finds itself quite high on the list of neo-noir films of all time. Barry Sonnenfeld, who later became a director is the cinematographer of the movie. 'Blood Simple' is also remembered as the feature film debut of Frances McDormand.
1. Chinatown (1974)
No list of neo-noir flicks can be complete without Roman Polanski's neo-noir masterpiece, 'Chinatown'. It stands out as arguably one of the best that the genre ever offered. Jake Gittes, a private investigator in Los Angeles, played by Jack Nicholson is hired by a certain Mrs. Mulwray who asks him to spy on her husband whom she suspects of infidelity. Gittes tails the husband, Hollis Mulwray and overhears him opposing a dam and reservoir project. Jake also takes pictures of Hollis with a blonde woman and gives them to his client.
The pictures turn up on the front page of newspapers and Jake is confronted by Hollis' true wife, Mrs. Evelyn Mulwray, who is played by Faye Dunaway. Eventually, Hollis' body is discovered inside a reservoir and Jake finally starts to understand that he is in deep waters. The rest of the story wanders through corruption in the corporate world, to incest, to murder and explores the darkness of the human mind like no other. 'Chinatown' is often said to be one of the most stylish films ever made, add to that the suave performance from Jack Nicholson. The American Film Institute has included 'Chinatown' in its list of the top ten mystery films.
Read More: Movies Like The Shining