Al Pacino is an actor who does not need any introduction. He has had a career spanning over five decades, during which time he has received numerous accolades and honors both competitive and honorary, including an Oscar for Best Actor for his role in the 1992 movie, 'Scent of a Woman'. Pacino started his career in the early 1970s and achieved recognition for his portrayal of a heroin addict in the 1971 movie 'The Panic in Needle Park'. He achieved international acclaim and recognition for his breakthrough role as Michael Corleone in Francis Ford Coppola's 'The Godfather' (1972), 'The Godfather Part II' and 'The Godfather Part III'.
He has starred in numerous successful movies like 'Serpico', 'Dog Day Afternoon', '…And Justice for All', 'Dick Tracy' and 'Glengarry Glen Ross'. Other notable roles include Tony Montana in 'Scarface', blind Lieutenant Colonel Slade in 'Scent of a Woman', Carlito Brigante in 'Carlito's Way', Lieutenant Vincent Hanna in 'Heat', Benjamin Ruggiero in 'Donnie Brasco', Lowell Bergman in 'The Insider' and Detective Will Dormer in 'Insomnia'. In television, Pacino has acted in several productions for HBO including the miniseries 'Angels in America' and 'You Don't Know Jack'.
In 2010, Pacino played Jack Kevorkian in an HBO Films biopic titled 'You Don't Know Jack'. The film was about the life and work of the physician-assisted suicide advocate. He starred in and directed a 2011 American documentary-drama film 'Wilde Salomé'. He starred in a 2013 HBO biographical picture about record producer Phil Spector's murder trial, titled 'Phil Spector'. He took the title role in the comedy-drama 'Danny Collins' in 2015. He further starred in 'The Pirates of Somalia' and 'Hangman'. He received rave reviews for the 2018 HBO television drama film 'Paterno' for portraying the role of former Penn State football coach Joe Paterno.
At this point, the question that might be circling your mind is what is the next Al Pacino movie? Well, the good news is that we have a clear answer to that question. Here's the list of upcoming Al Pacino films scheduled to release in 2019 and 2020. We can only hope that these new Al Pacino movies would be as good as some of his recent ones.
5. Once Upon a Time in Hollywood (2019)
'Once Upon a Time in Hollywood' is an upcoming mystery crime film being directed by Quentin Tarantino. Set in Hollywood in 1969, around the Manson family murders, it takes place at the height of the counter-culture explosion, hippie revolution and a new Hollywood. Tarantino has also written the screenplay of the movie which is being produced by Columbia Pictures and distributed by Sony Pictures.
The movie has been the talk of the city since quite some time as Quentin Tarantino had remarked how Once Upon a Time in Hollywood shares its artistic vision with his neo noir flick, 1994's Pulp Fiction. He had also mentioned how Pitt and DiCaprio together might be "the most exciting star dynamic duo since Robert Redford and Paul Newman." The movie is expected to feature Leonardo DiCaprio as Rick Dalton, Brad Pitt as Cliff Booth, Margot Robbie as Sharon Tate, Burt Reynolds as George Spahn, Al Pacino as Marvin Shwarz, Damian Lewis as Steve McQueen, Luke Perry as Wayne Maunder, Emile Hirsch as Jay Sebring and Dakota Fanning as Lynette "Squeaky" Fromme.
Set in 1969 Los Angeles, California, Once Upon a Time in Hollywood features an erstwhile famous TV actor named Rick Dalton (Leonardo DiCaprio) and his stunt double Cliff Booth (Brad Pitt) as they attempt to redeem themselves in a period in Hollywood in which they find it difficult to work since their times have changed. It just so happens that their pursuit of a second-go at fame coincides with the infamous Manson family murders – namely the murder of Roman Polanski's pregnant wife Sharon Tate (Margot Robbie) and a handful of her friends in the Hollywood Hills. The film will be released by Sony Pictures on July 26, 2019.
Read More: Upcoming Jackie Chan Movies
4. Axis Sally (TBA)
Al Pacino and Meadow Williams join the real-life story of 'Axis Sally' directed by Michael Polish. Based on the life of Mildred "Axis Sally" Gillars, the American who became the tongue of German propaganda aimed at the U.S. troops during World War II. Thomas Kretschmann, Mitch Pileggi and Lala Kent have also joined the cast. Polish directed the movie from a screenplay from Vance Owen and Darryl Hicks which is based on the book 'Axis Sally Confidential' by William Owen's book. The movie is currently in production, according to Deadline.
3. The Hunt (TBA)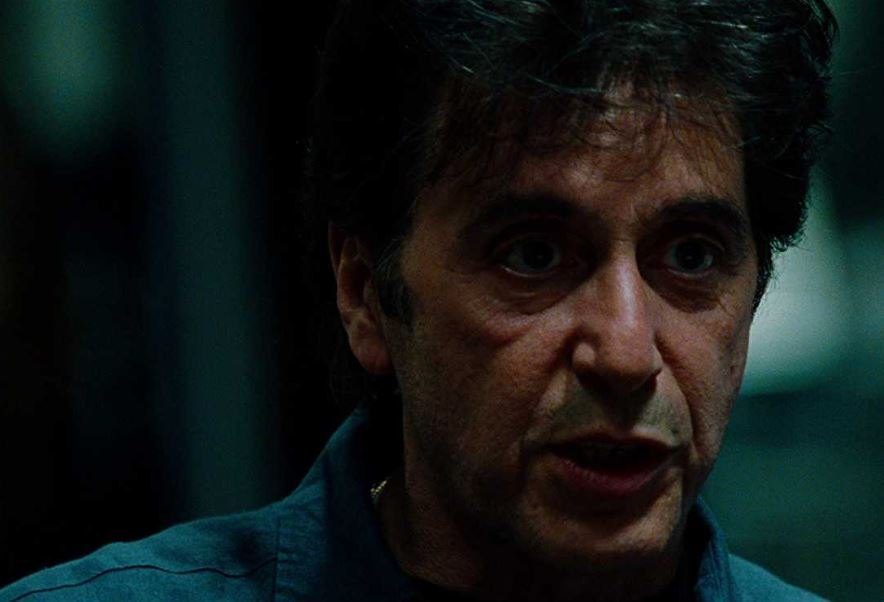 Amazon's 'The Hunt' marks Al Pacino's episodic television debut. The 10-episode series also features Logan Lerman in the cast. According to reports, the plot follows a group of Nazi hunters living in the New York City of 1977. When they learn that several elite Nazi leaders are living under cover while plotting to establish a Fourth Reich in the U.S., the Hunters band together to hunt down the Nazi conspirators while busting their genocidal plans. The series is executive produced by Jordan Peele who also produces the project under his Monkeypaw Productions and Sonar Entertainment. David Weil, wrote the script and executives produces the series along with Nikki Toscano.
2. King Lear (TBA)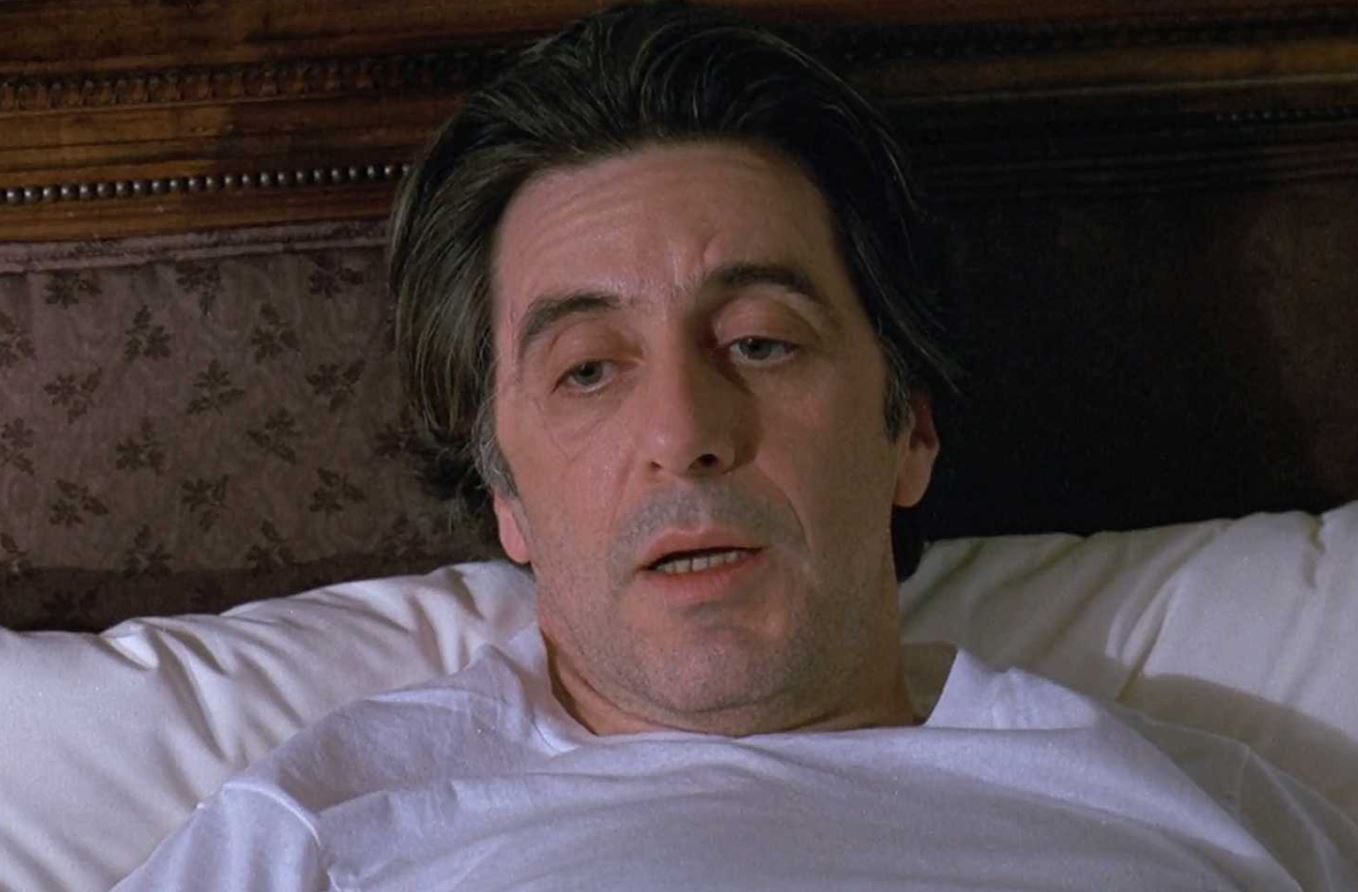 After playing Shylock in the 2004 movie 'The Merchant of Venice,' Al Pacino steps into the shoes of another iconic Shakespearean character, 'King Lear.' Michael Radford, who is known for 'Il Postino,' is set to direct the movie. The adaptation is the second collaboration between Al Pacino and Radford after their critically acclaimed 'The Merchant of Venice.' Barry Navidi, who produced 'The Merchant of Venice,' also join the project as a producer. Other details about the project are under tight wraps.
1. The Irishman (2019)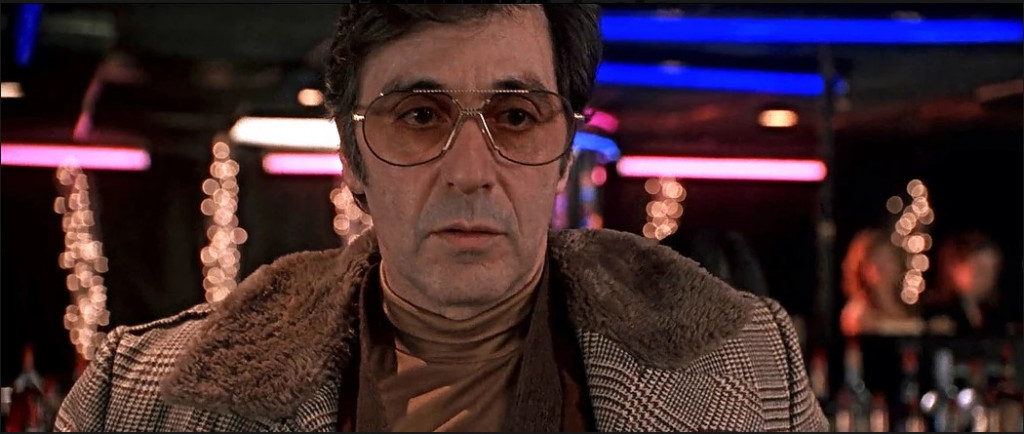 'The Irishman' is an upcoming American biographical crime film produced and directed by Martin Scorsese and written by Steven Zaillian, based on the book I Heard You Paint Houses by Charles Brandt. The film stars Robert De Niro as Frank Sheeran, a labor union leader and alleged hitman for the Bufalino crime family, and Al Pacino as Jimmy Hoffa. Joe Pesci as Russell Bufalino, Anna Paquin as Peggy Sheeran, Bobby Cannavale as Felix "Skinny Razor" DeTullio, Harvey Keitel as Angelo Bruno, Ray Romano as Bill Bufalino, Sebastian Maniscalco as Joe "Crazy Joe" Gallo, Stephen Graham as Tony Provenzano, Domenick Lombardozzi as Anthony Salerno, Jim Norton as Don Rickles, Jeremy Luke as Thomas Andretta, Joseph Russo as Stephen Andretta, Stephanie Kurtzuba as Irene Sheeran, Kathrine Narducci as Carrie Bufalino, Aleksa Palladino as Mary Sheeran, Jack Huston, J. C. MacKenzie, Craig Vincent as Ed Partin, Gary Basaraba as Frank Fitzsimmons, Welker White as Josephine Hoffa, Jesse Plemons as Chuckie O'Brien, Craig Di Francia, Action Bronson, Larry Romano as Phil Testa and Jake Hoffman as Allen Dorfman also star in the movie.The film is anticipated to be released by Netflix in 2019.
Read More: Upcoming Meryl Streep Movies