A prolific actor by all means, Russell Crowe's screen presence cannot ever be overstated. In a career spanning more than 30 years, he has given us memorable characters, pulling off both positive and negative roles with equal prowess and palpable commitment. Debuting on the big screen in 1990 with 'Prisoners of the Sun', his movies 'L.A. Confidential' (1997), 'The Insider' (1999), 'Gladiator' (2000), 'A Beautiful Mind' (2001), 'Cinderella Man' (2005), 'Body of Lies' (2008) and 'Les Misérables' (2012), are all proof of his grandeur and aura. So if you want to know what the actor has in store for you in the near future and the forthcoming years, here's a list of his upcoming projects, all sorted out.
1. The Georgetown Project (2023)
'The Georgetown Project,' directed by M.A. Fortin and Joshua John Miller, is a horror movie that tells the story of a troubled actor named Anthony Miller whose unusual behavior while shooting a film makes his estranged daughter wonder if it is a sign of him slipping into his past addictions or worse, he has been subjected to something evil.
Interestingly, the directing duo was also responsible for penning the screenplay of the movie. The cast includes Crowe as Anthony Miller and Ryan Simpkins as his estranged daughter along with Samantha Mathis, Sam Worthington, Adam Goldberg, David Hyde Pierce, Adrian Pasdar, and Chloe Bailey. Produced by Miramax, it is set to be released on November 30, 2023.
2. Sleeping Dogs (2023)
'Sleeping Dogs' is a crime thriller movie directed by Adam Cooper. The story deals with a former homicide detective Roy Freeman who receives a cutting-edge treatment for his Alzheimer's and decides to take on a decade-old unsolved murder case of Joseph Wieder, a college professor; thereby exposing himself to new-found horrifying truths.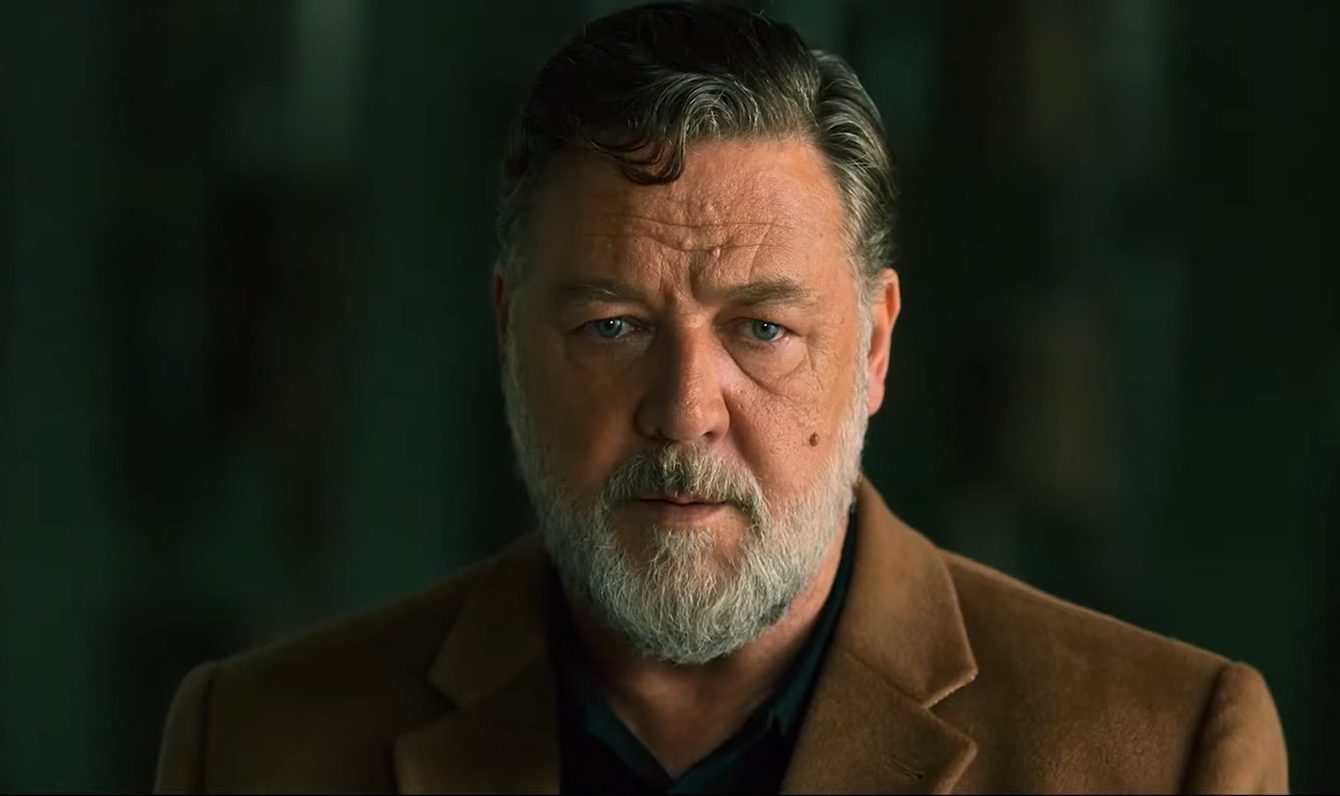 The movie is adapted from the 2017 novel 'The Book of Mirrors' by E.O. Chirovici. The screenplay has been written by Adam Cooper and Bill Collage. The cast includes Crowe as the detective and Marton Csokas as Joseph Wieder along with Karen Gillan, Tommy Flanagan, Elizabeth Blackmore, Thomas M. Wright, Lynn Gilmartin, Jane Harber, and Ryan O'Grady. The movie is produced by Nickel City Pictures and Screen Australia and distributed by Rialto Distribution, Signature Entertainment, and BGFilm. Currently in its post-production stage, the movie will be released on December 14, 2023.
3. Land Of Bad (2024)
'Land Of Bad' is an action thriller directed by William Eubank. It deals with a Delta Force special ops team led by Captain Sugar and Sergeant Abel, which is sent to South Philippines to rescue hostages and extract crucial tech from the rebels. In their mission, they are accompanied by rookie air support controller Kinney who has to constantly communicate with an Air Force remote drone pilot, Reaper, to ensure that the team is safe in the unknown dangerous environment.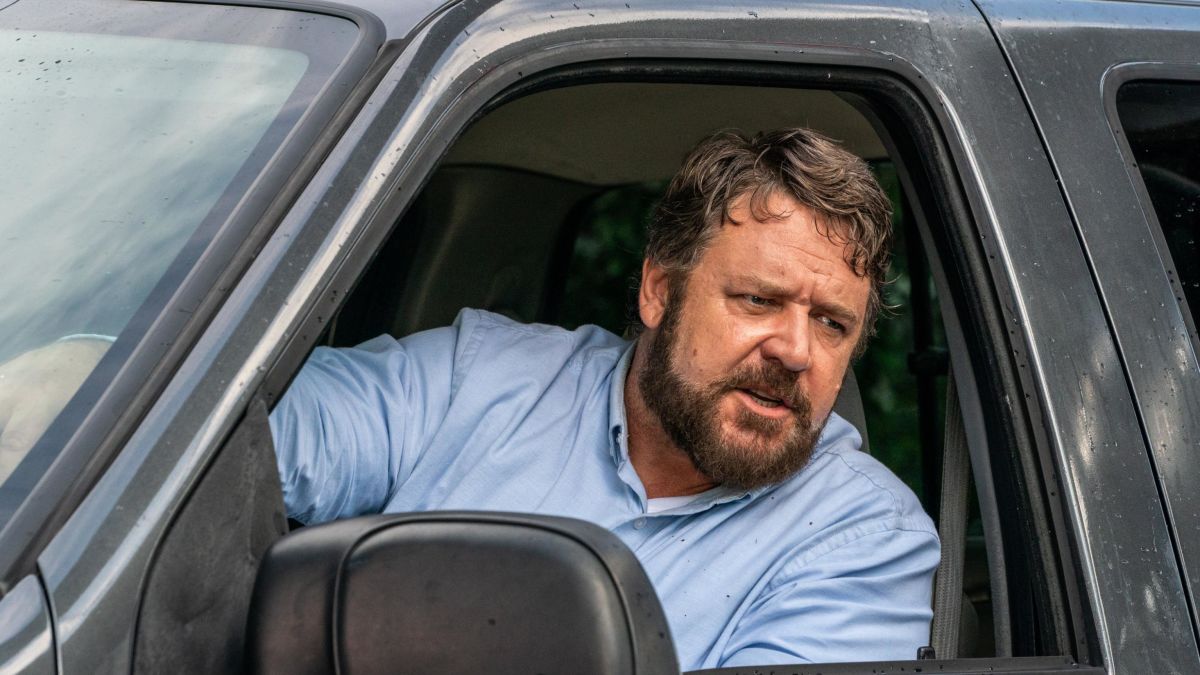 The movie's screenplay has been written by William Eubank and David Frigerio. The cast includes Russell Crowe as Reaper, Milo Ventimiglia as Captain Sugar, Luke Hemsworth as Sergeant Abel, and Liam Hemsworth as Kinney along with Daniel MacPherson, Ricky Whittle, and Lincoln Lewis. The movie is co-produced by Volition Media Partners, Broken Open Pictures, and Highland Film Group (HFG). While we are yet to receive any trailer or teaser, the movie is expected to release on January 25, 2024.
4. ARK: The Animated Series (2023)
'ARK: The Animated Series' is an animated adventure series created by Jesse Rapczak and Jeremy Stieglitz based on the popular 2017 video game 'Ark: Survival Evolved', the series tells the story of paleontologist Helena Walker, who, in the wake of a personal tragedy, wakes up in a mysterious prehistoric world where she has to learn to survive while trying to make sense of the new world.
Besides Crowe, the star-studded voice cast also includes Michelle Yeoh, Jeffrey Wright, Gerard Butler, David Tennant, Karl Urban, Monica Bellucci, and Vin Diesel. Crowe, Gerard Butler, and Vin Diesel serve as executive producers. The series is co-produced by Lex + Otis and Studio Wildcard. Presently, the series doesn't have a distributor so there is no release date as of now although the series is expected to release in 2023. Further details are awaited. In the meantime, check out the trailer.
5. Kraven The Hunter (2024)
'Kraven The Hunter' is a live-action superhero-origin movie directed by J.C. Chandor based on the popular Marvel villain Sergei Nikolaievich Kravinoff aka Kraven the Hunter. Set in a time before his enmity with Spider-Man who is his primary foe, the movie showcases Sergei Kravinoff's life and how he became the best and the most dangerous hunter in the world. In the comics, Kraven has top-of-the-line hunting skills and his superhuman abilities are the result of potions from a herb that he ingests periodically. This provides him with superhuman abilities like enhanced strength, speed, stamina, and longevity. In the movie, however, we get to see a different rendition as Kraven gets his powers after a few drops of blood from a lion get infused with his blood as the result of an attack during a hunting trip with his father.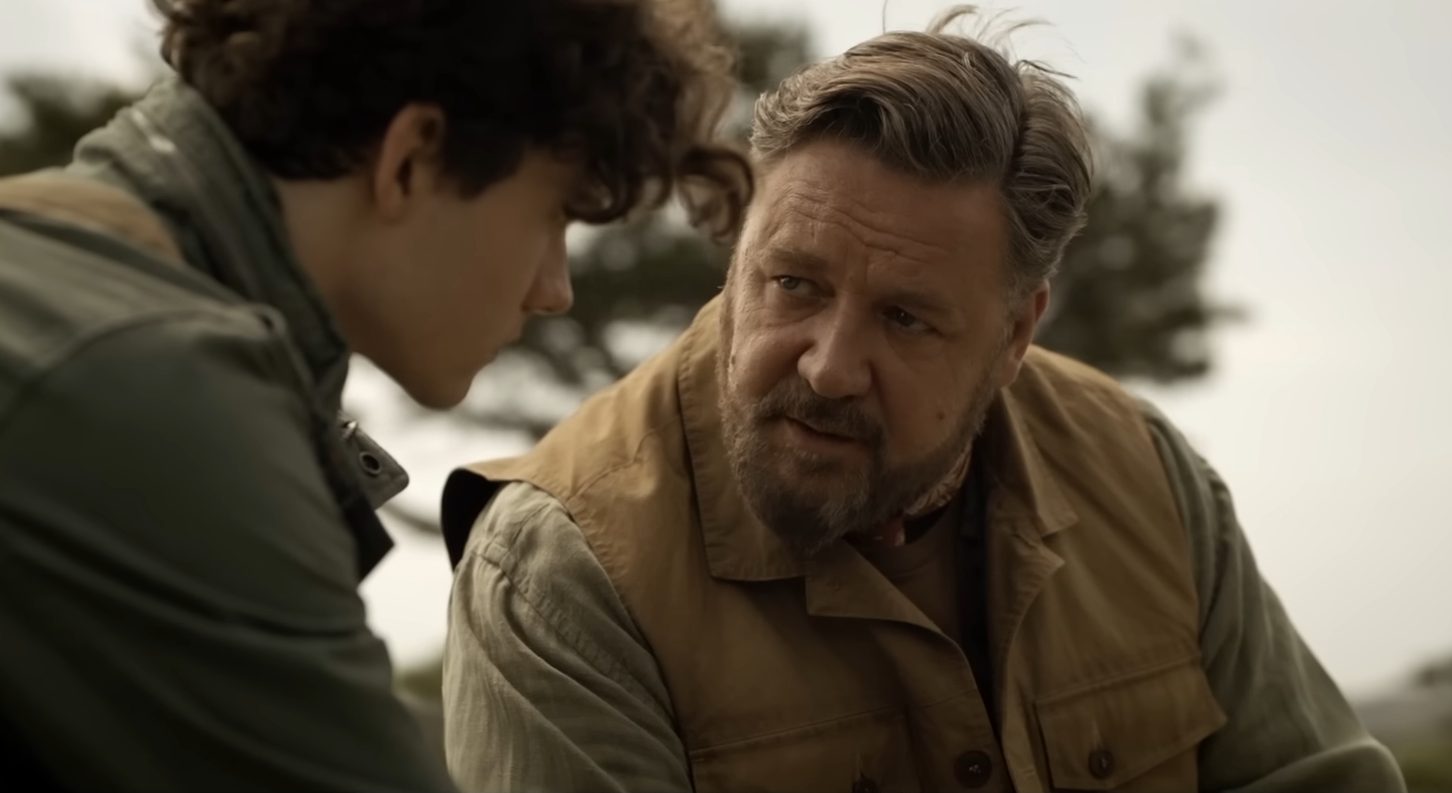 The movie is a part of Sony's Spider-Man Universe that includes 'Venom' (2018), 'Venom: Let There Be Carnage' (2021) and 'Morbius' (2022). The cast includes Aaron Taylor-Johnson as Sergei/Kraven, a character that is clearly Taylor-Johnson's first, and Crowe as Sergei's father along with Christopher Abbott, Alessandro Nivola, Ariana DeBose, Fred Hechinger, Levi Miller, and Rachel Handshaw. The screenplay has been written by Art Marcum, Matt Holloway, and Richard Wenk based on characters by Steve Ditko and Stan Lee, both of whom co-created Spider-Man. The movie is co-produced by Columbia Pictures, and Marvel Entertainment, among others, and will be released on August 30, 2024. Have a look at the trailer.
6. Rothko (2024)
'Rothko' is a biographical drama movie directed by Sam Taylor-Johnson. It is based on Kate Rothko Prizel, daughter of famous painter Mark Rothko, and showcases the Rothko case, the well-publicized 1970 legal battle that Kate fought at the age of 19 with her father's estate executors and directors of Mark's gallery Marlborough Fine Art who are bent on selling Mark's art.
The movie is based on the book 'The Legacy Of Mark Rothko' by Lee Seldes. The adapted screenplay is written by Lara Wood. Alongside Crowe who plays Mark Rothko, the cast includes Aisling Franciosi as Kate, Aaron Taylor-Johnson, Michael Stuhlbarg, and Jared Harris. The movie is co-produced by CAA Media Finance and Super Crispy Entertainment along with Aaron Taylor-Johnson and Sam Taylor-Johnson. It is distributed by Ascot Elite Entertainment Group and Front Row Filmed Entertainment. The movie will be released on October 25, 2024.
7. American Son (TBA)
'American Son' is a prison drama movie directed by Andrew "Rapman" Onwubolu, which revolves around a man who is recruited into a gang by a ruthless mobster while serving in prison only to plot his rise up the chain of hierarchy by establishing his own multiracial regime. While Crowe plays the role of the mobster, Stephan James plays the recruit.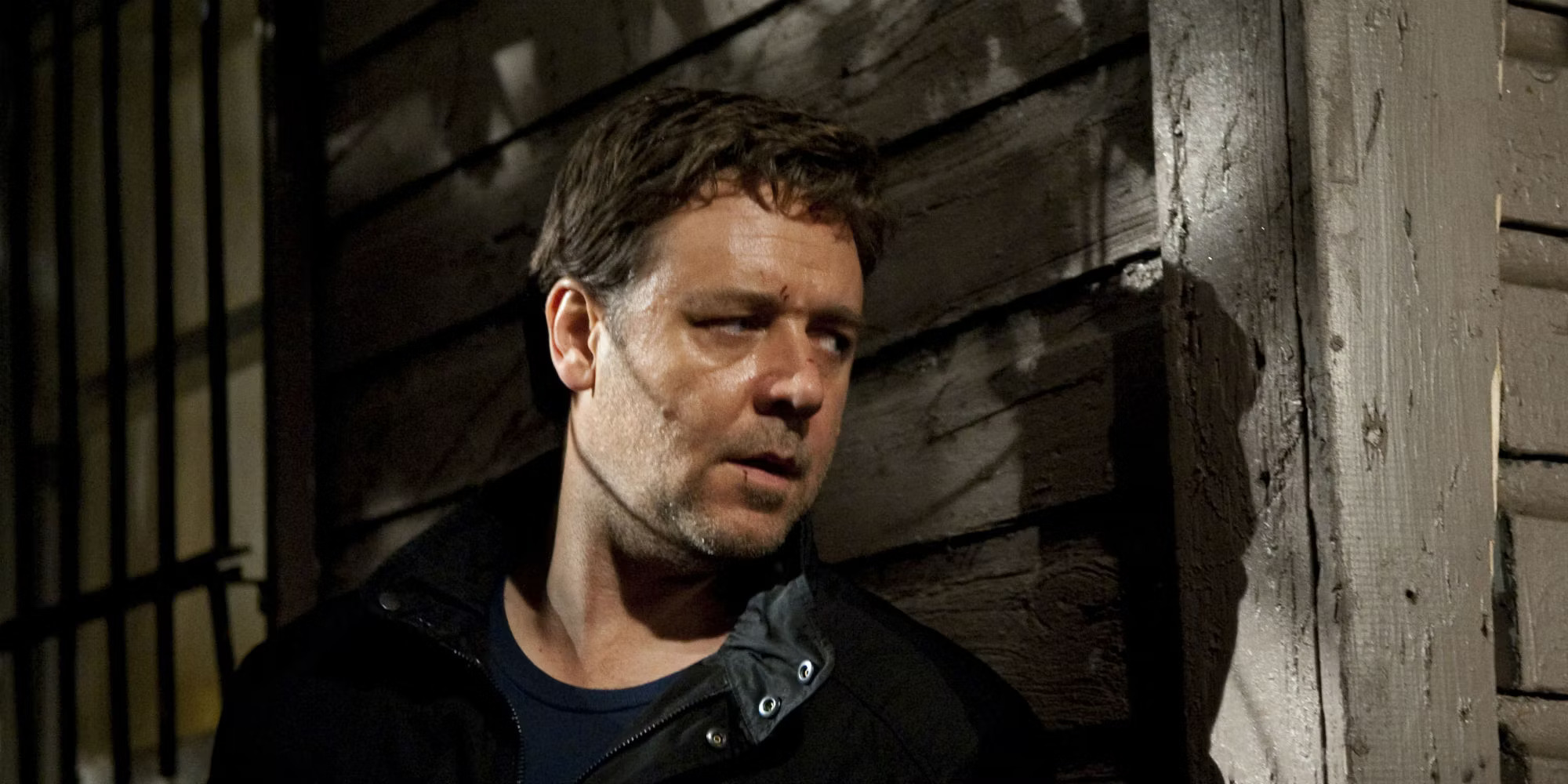 The movie is based on the Oscar-nominated French film 'A Prophet' (2009), directed by Jacques Audiard, with the screenplay adapted by Dennis Lehane. As of 2020, Original Film, and Paramount Players are the producers. Paramount Pictures is in charge of the distribution. The movie is presently in its pre-production stages and there is no news about the rest of the cast other than Crowe, or a potential release date. Further updates about the movie are awaited.
8. The Beast In Me (TBA)
Directed by Tyler Atkins, 'The Beast In Me' is a sports drama movie that tells the story of a former fighter who presently works at a steel mill. After suffering a personal tragedy, he decides to train again with the help of a veteran fighter and avenge the tragedy by taking part in an MMA match against a savage opponent.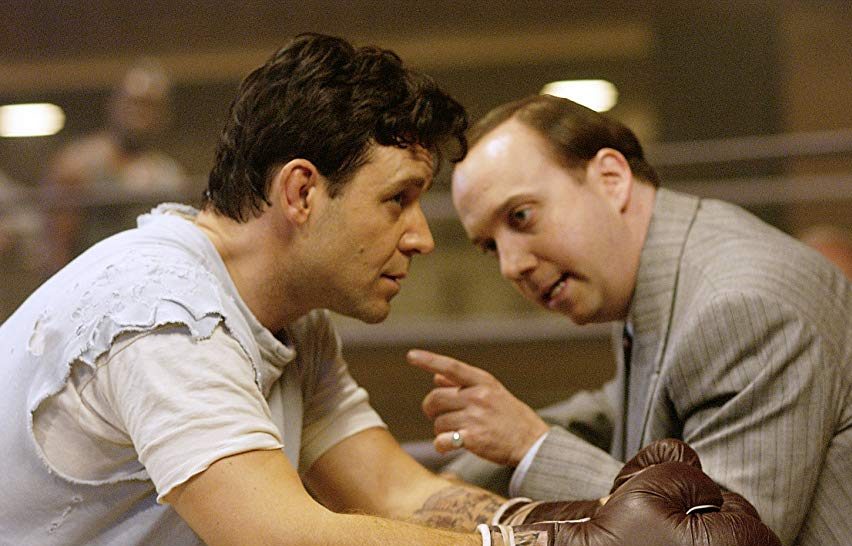 The cast includes Daniel MacPherson as the fighter, Russell Crowe as the veteran, and George Burgess as the opponent fighter (potential). The story has been written by David Frigerio. The movie has Broken Open Pictures, Storm Alley Entertainment, Armagh Films, and Eclectik Vision as its producers. Since 2022, there has been no news about the rest of the cast or the release date. The movie is currently in its pre-production stages, and further updates are awaited.
9. Last Breath (TBA)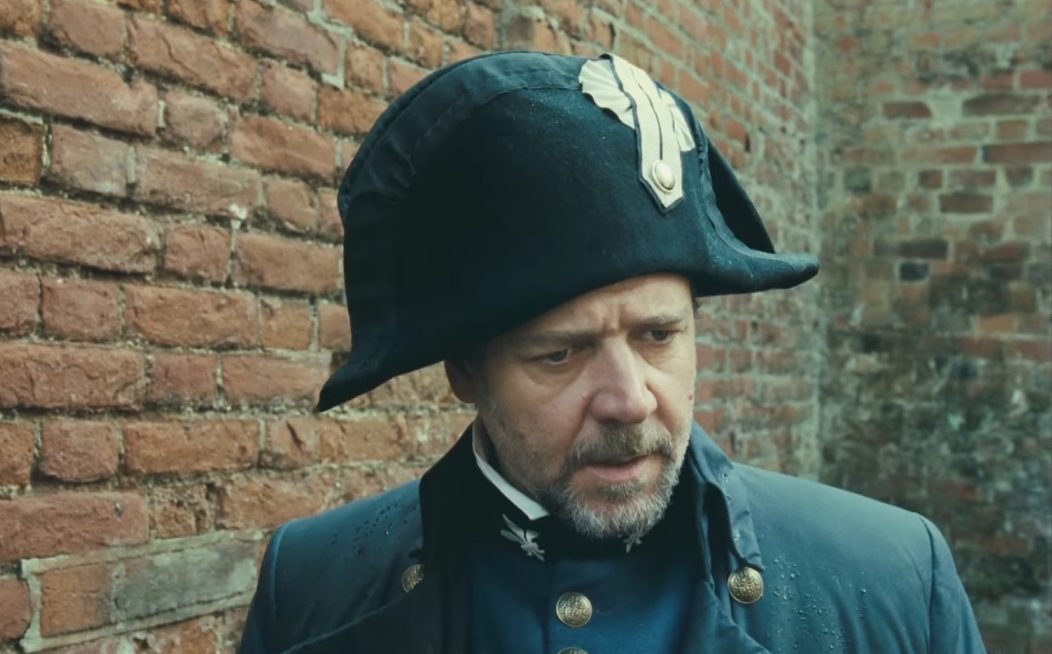 'Last Breath' is a musical documentary directed by Russell Crowe. It follows Crowe and his band, Indoor Garden Party, on their recent Europe tour as well as previous tours and shows in the US, UK, and Australia. The documentary aims to showcase Crowe's love for music and he has been shooting material for it since 2011. The project is currently in its filming stage and further updates about its production and release are awaited.
Read More: Best Russell Crowe Movies