Ben Affleck is an American actor and filmmaker. His accolades include two Academy Awards, three Golden Globe Awards, two BAFTA Awards, and two Screen Actors Guild Awards. He began his career as a child and starred in the PBS educational series 'The Voyage of the Mimi' in 1984, before the second run in 1988. He later appeared in the independent coming-of-age comedy 'Dazed and Confused' in 1993 and various Kevin Smith films, including 'Chasing Amy' in 1997 and 'Dogma' in 1999. He gained wider recognition when he and his childhood friend Matt Damon won the Golden Globe and Academy Award for Best Original Screenplay for writing 'Good Will Hunting' in 1997, which they also starred in. He then established himself as a leading man in studio films, including the disaster drama 'Armageddon' in 1998, the romantic comedy 'Forces of Nature' in 1999, the war drama 'Pearl Harbor' in 2001, and the spy thriller 'The Sum of All Fears' in 2002.
After a career downturn, during which Affleck appeared in 'Daredevil' and 'Gigli', both in 2003, he received a Golden Globe nomination for his performance in the noir biopic 'Hollywoodland' in 2006. His directorial debut, 'Gone Baby Gone' in 2007, which he also co-wrote, was well received. He then directed, co-wrote, and starred in the crime drama 'The Town' in 2010. For the political thriller 'Argo' in 2012, which he directed, co-produced, and starred in, he won the Golden Globe and BAFTA Award for Best Director, and the Golden Globe, BAFTA, and Academy Award for Best Picture. He starred in the psychological thriller 'Gone Girl' in 2014. In 2016, he began playing Batman in the DC Extended Universe, starred in the action-thriller 'The Accountant', and directed, wrote and acted in the gangster drama 'Live by Night'.
At this point, the question that might be circling your mind is what is the next Ben Affleck movie? Well, the good news is that we have a clear answer to that question. Here's the list of upcoming Ben Affleck films scheduled to release in the near future. We can only hope that the new Ben Affleck movies would be as good as some of his recent ones.
14. The Way Back (2020)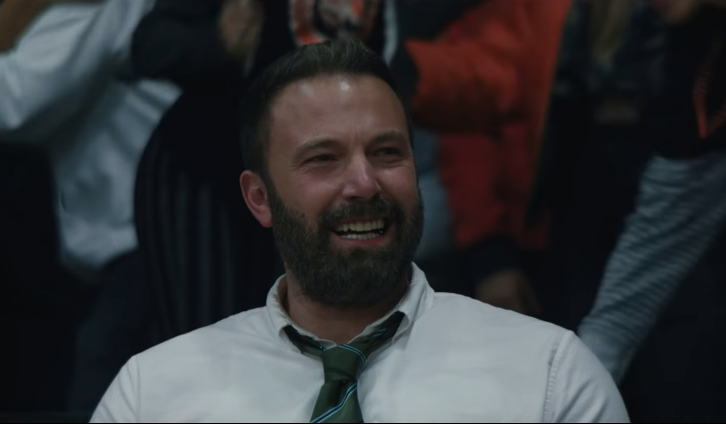 'The Way Back' is an upcoming American drama film directed by Gavin O'Connor and written by Brad Ingelsby and O'Connor. The film stars Ben Affleck, Al Madrigal, Janina Gavankar, Hayes MacArthur, Brandon Wilson and Rachael Carpani. On June 11, 2018, it was announced that director Gavin O'Connor and actor Ben Affleck were going to re-team on a Warner Bros. drama film, titled 'The Has-Been', scripted by Brad Ingelsby about a former basketball star who has lost his wife and family foundation because of an addiction, and he attempts to regain his soul by becoming the coach of a high school basketball team at his alma mater.
On September 26, 2018, it was reported that comedian Al Madrigal had joined the film's cast to play Dan, a well-mannered high school Mathematics teacher and the school's assistant coach who believes in Affleck's character after the head coach quits. Producers would be Jennifer Todd, Gordon Gray, Ravi Mehta, and O'Connor. In October 2018, Janina Gavankar joined the cast of the film. In November 2018, Brandon Wilson and Rachael Carpani joined the cast of the film. Principal photography began in October 2018. The movie is slated to be released on March 6, 2020.
Read More: Upcoming Seth Rogen Movies
13. Deep Water (2020)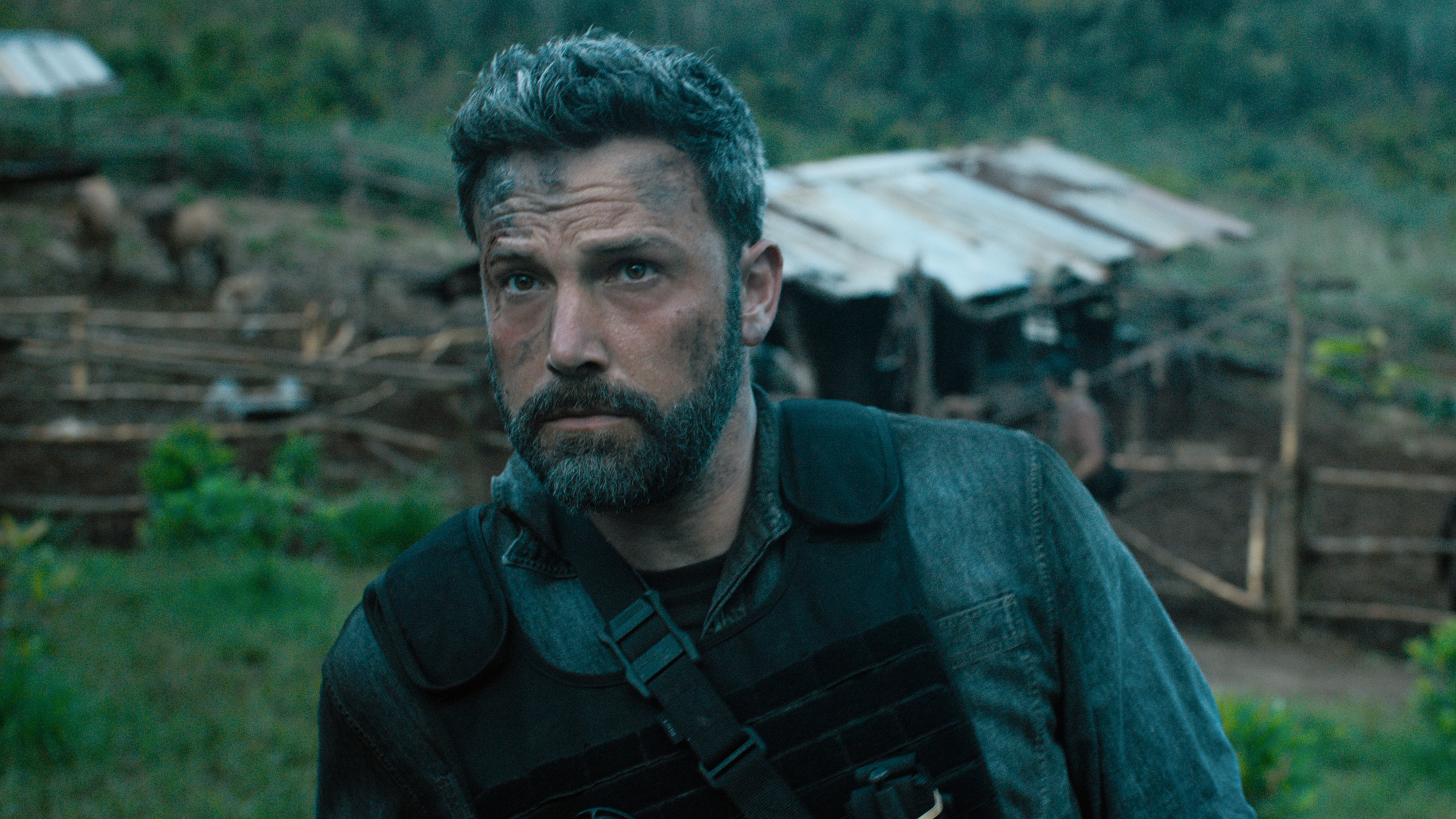 'Deep Water' is an upcoming thriller that will once again put Ben Affleck in the middle of a marriage that goes wrong with murderous consequences. Love is complicated, as is marriage, if we are not sure of what we want, or if we change stances after agreeing to something. The upcoming film which is based on Patricia Highsmith's 1957 novel, explores how someone's marriage comes apart due to jealousy, and results in violence and cruelty.
Affleck stars along with Ana de Armas, and the two play the couple at the center of the story. They feel they have fallen out of love and cannot bear to be with each other. However, a desire to make the marriage work stymies any possibility of a separation. Affleck's character even allows Armas' character to have affairs. However, seeing your loved one having dalliances with others cannot be easy, and soon jealousy enters the picture. The mind games of the couple take a deadly turn when many of the wife's ex-lovers start to disappear.
The movie is slated to release on November 13, 2020. de Armas and Affleck are incredibly talented actors who will definitely bring their best performances to make the roles chilling and memorable.
12. The Last Thing He Wanted (2020)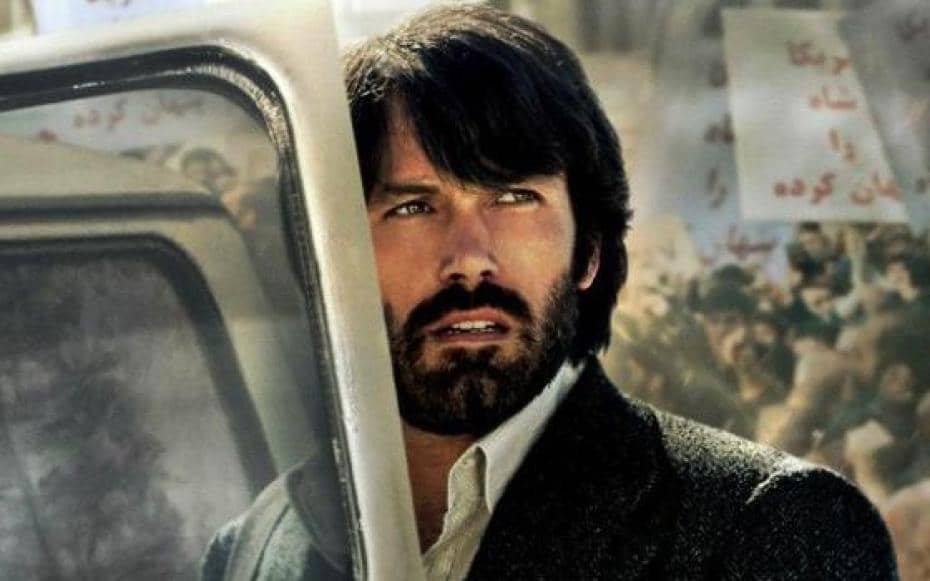 'The Last Thing He Wanted' is an upcoming British-American political thriller film directed by Dee Rees based on the book of the same name by Joan Didion, from a screenplay by Rees and Marco Villalobos. It stars Anne Hathaway, Willem Dafoe, Ben Affleck, Toby Jones, Rosie Perez, Edi Gathegi, Mel Rodriguez, and Brian Rechkemmer. The film follows a journalist who stops her coverage of the 1984 U.S. Presidential election to care for her dying father.
In September 2017, it was announced Dee Rees would direct, based upon the novel of the same name by Joan Didion, from a screenplay by Marco Villalobos. Cassian Elwes will produce the film, under her Elevated Films banner, alongside The Fyzz Factory. In February 2018, Anne Hathaway joined the cast of the film. In June 2018, Willem Dafoe joined the cast of the film. In July 2018, Ben Affleck, Toby Jones, Rosie Perez, Edi Gathegi, Mel Rodriguez, and Carlos Leal joined the cast of the film. Principal photography began on June 14, 2018, in Puerto Rico. In May 2018, Netflix acquired distribution rights to the film. It is slated for a 2020 release.
Read More: Upcoming Nicole Kidman Movies
11. The Last Duel (2021)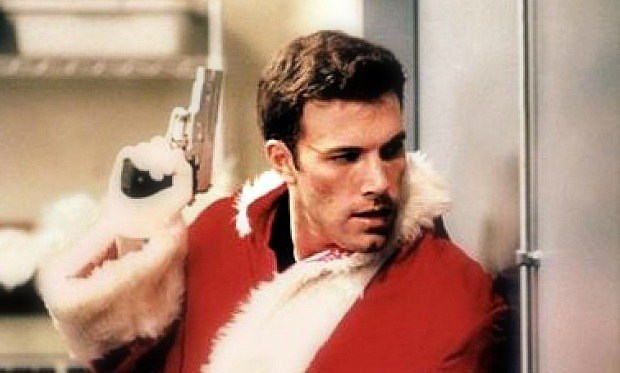 Ridley Scott is one of those directors who can be called thoroughly professional. Despite handling mega-budget projects, Scott maintains an aesthetic sense which makes his movies an absolute pleasure to watch. In the upcoming revenge drama, 'The Last Duel', Scott will be looking to rework his magic.
The premise is set in the old days when a woman's allegation leads to a fight between her husband and his friend. Basically in the 14th century, a woman claims to be have been raped by her husband's best friend, which eventually leads to the last legally sanctioned duel by King Charles VI. The script is written by Matt Damon and Ben Affleck, once again, and is based on "The Last Duel: A True Story of Crime, Scandal, and Trial by Combat in Medieval France" by Eric Jager.
It will surely tackle issues regarding honor, justice, and try to reconcile these to the present day and age. Affleck is also on board as a producer. Scott has a good option to work with some very talented actors here, including Adam Driver. The movie is slated to be released on January 8, 2021.
10. City on a Hill (2019-)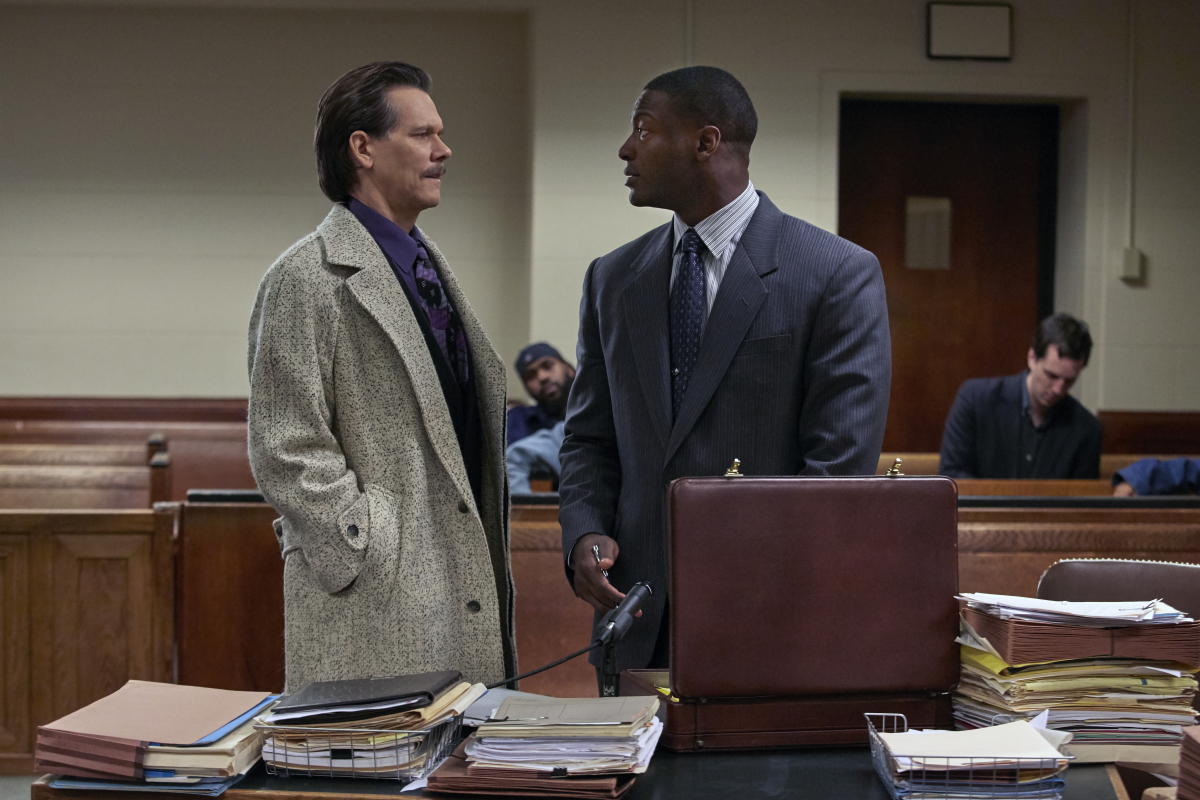 Ben Affleck, Matt Damon, and Jennifer Todd executive produce the Kevin Bacon-starring TV series titled 'City on a Hill.' Writer Chuck MacLean handles the screenplay from an original idea by Ben Affleck. The first season has 10 episodes.
The story of City on the Hill is set in the early 1990s Boston where assistant district attorney, Decourcy Ward (Hodge), forms an unlikely alliance with a corrupt FBI veteran, Jackie Rohr, to take on a family of armored car robbers from Charlestown which further unravels the involvement of the criminal justice system of Boston. The show is getting another season soon.
Read More: Scarlett Johansson Upcoming Movies
9. Witness for the Prosecution (TBA)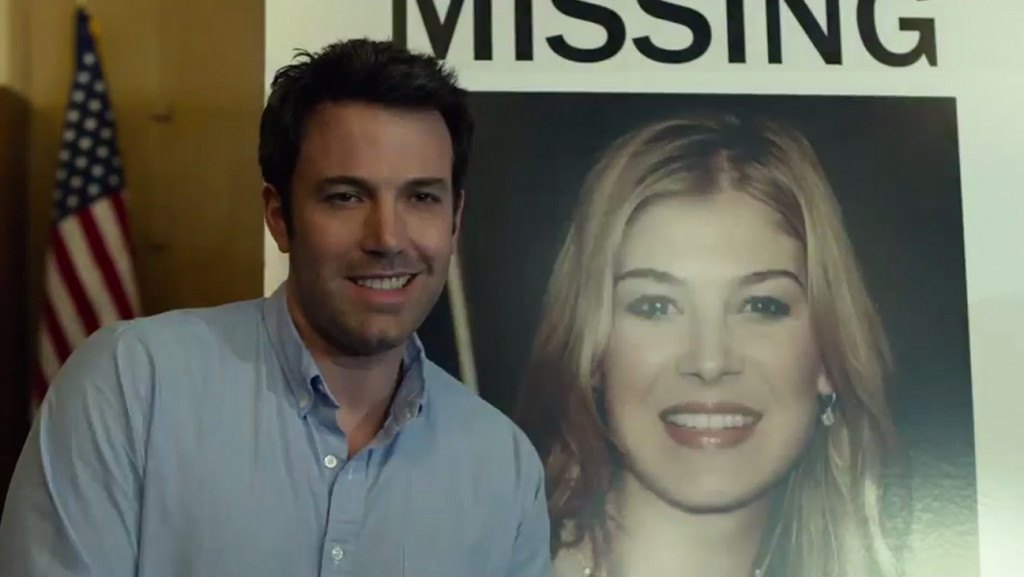 Ben Affleck has been in talks with Fox to direct and star in a remake of courthouse drama 'Witness for the Prosecution'. Christopher Keyser will write the script, and Affleck will produce with Matt Damon, Jennifer Todd, and the Agatha Christie estate.
The 1957 adaptation of the Agatha Christie short story, directed by Billy Wilder, starred Tyrone Power, Marlene Dietrich, Elsa Lanchester, and Charles Laughton. It was nominated for six Academy Awards including Best Picture, Best Director, Best Actor for Laughton and Best Supporting Actress for Lanchester. Set in the Old Bailey in London, Laughton played a lawyer who represents a man accused of murdering a rich widow who had become enamored with him and made him the main beneficiary of her will.
Read More: Upcoming Matt Damon Movies
8. Hypnotic (TBA)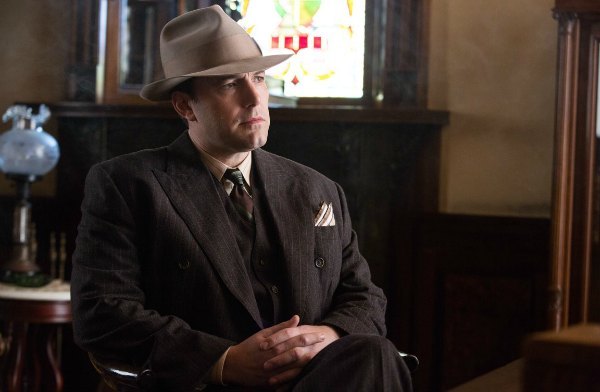 Robert Rodriguez is all set to direct Ben Affleck in the upcoming science-fiction thriller, 'Hypnotic'. The movie will see a detective who is torn between his cases and his family, not knowing which deserves more attention. Notably, Rodriguez modified the film's schedule, wanting to work with Affleck, which leads us to believe that the latter will be delivering a stellar performance in the film.
He appears in the role of a detective who investigates the mystery involving his daughter, who has gone missing. Further digging leads him to a government conspiracy. While he is quite out of his depths, he also has to tackle a series of high-profile heists. It remains to be seen if the two are connected, but it seems too much for any sleuth to have on his plate at one time.
The movie is already giving us a science-fiction noirish vibe, and with the right visuals and pacing, we could have a stellar film on our hands. No other cast members have been announced at this time, but Affleck's attachment alone is enough to get us excited.
7. Ghost Army (TBA)
'Ghost Army' is an upcoming movie that has Ben Affleck attached as director and actor. It rests on the premise that war is as much about deception as it is about action. While this might seem like a difficult or strategic concept to grasp theoretically, in reality, it was executed with wonderful finesse during World War II. The upcoming film is based on Rick Beyer and Elizabeth Sayles' book "The Ghost Army of World War II" as well as the documentary, "Ghost Army".
The premise follows the true story of a squadron that was recruited out of art schools, ad agencies and various other creative businesses with the sole purpose of tricking the Nazis. The aim was to make them think that the US had a larger army than they did. The tactic is called puffery and is used in nature as well. The story follows the army recruits including Bill Blass, the fashion designer, Ellsworth Kelly the painter, artist Arthur Singer, and Art Kane the photographer, among others. The creative heads came together to make a traveling show of deception, making use of inflatable tanks and sound records.
'Ghost Army' will capture their exploits. However, the movie's date is not fixed yet since the script needs some reworking.
6. Untitled Accountant Sequel (TBA)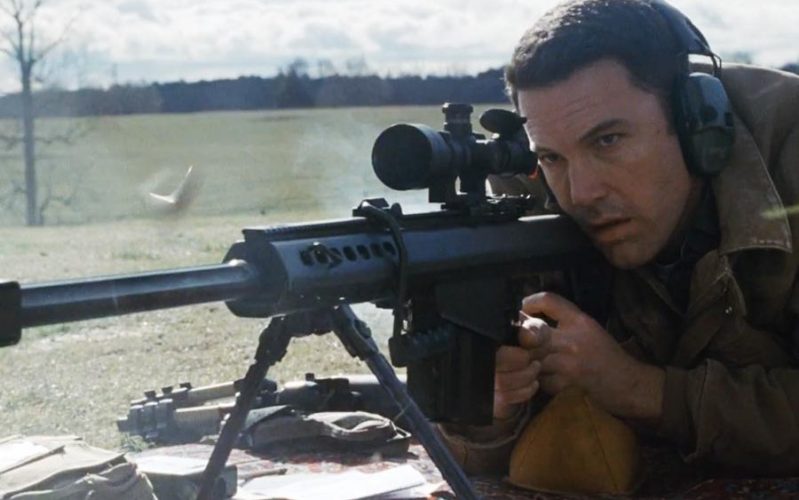 While the 2016 action thriller movie 'The Accountant' is rumored to have a revamp, Ben Affleck's name has been around for some time. Reports hint at an ongoing discussion of the actor with Warner Bros. The sequel will also bring together the old gang of screenwriter Bill Dubuque, director Gavin O'Connor, and producers Lynette Howell Taylor and Mark Williams.
The plot of the first installment revolved around a military-trained accountant with high-functioning autism. He makes a living by settling the scores in the balance sheets of dangerous criminals as an assassin. Affleck's performance as the weird accountant, Christian Wolff, earned him instant critical acclaim and fandom, as someone who is known for accepting his payment as rare comics, gold bricks, and paintings by famous artists. Made on a budget of $44 million, 'The Accountant' was a success at the box office and collected a worldwide gross of $155 million.
At the end of the first installment, Jon Bernthal, who played Braxton Wolff realized the Accountant was his brother Chris. Now that Braxton knows Chris is the accountant-turned-assassin, 'The Accountant' fans can expect more emotional drama in the upcoming flick. For, Warner Bros. making a sequel of a blockbuster is a sure ticket too.
5. Thirst (TBA)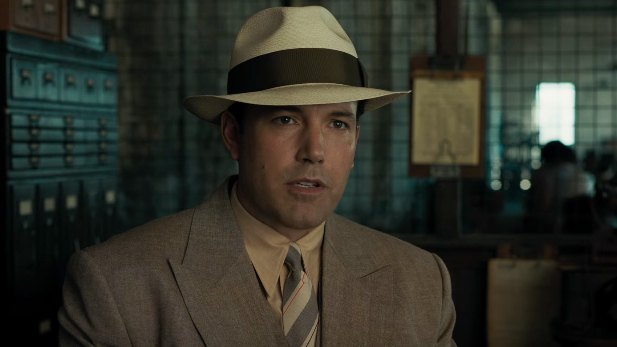 According to Variety, Elliott Leste will be directing the TV film 'Thirst' and will executive produce it along with Ben Affleck and Matt Damon through their production company, Pearl Street. Michael Lombardo, president of HBO programming had this say about working with Matt Damon and Ben Affleck, "We are extremely pleased to continue our collaboration with Matt and Ben, as two of today's most gifted filmmakers, they are once again using their cinematic talents to bring awareness to this pressing global issue." The plot of the TV series will center around the backdrop of the global water crisis.
Read More: Upcoming Julia Roberts Movies
4. Apostle Paul (TBA)
Matt Damon, Ben Affleck, and Hugh Jackman will be collaborating with Warner Brothers to Develop 'Apostle Paul'. Matt Damon and Affleck will be producing the upcoming project with Jennifer Todd under their Pearl Street Films banner. Project Lynchpin's Chris Clarke and Hugh Jackman will be joining the trio as the producers as well. The story of the film centers on the life of the Apostle Paul, a Jewish man who converts to Christianity after a visit from God, he then goes on to allegedly write 14 of the 27 books in the New Testament.
3. Bunker Hill (TBA)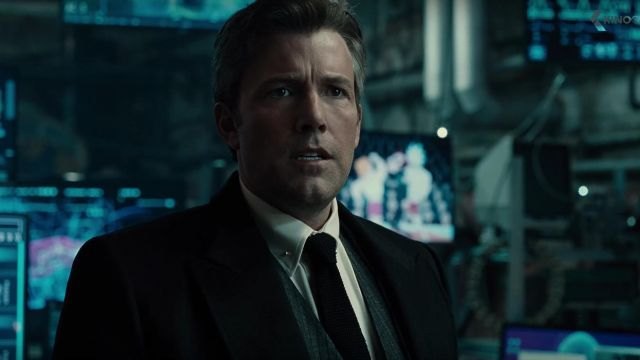 Ben Affleck, Jennifer Todd, and Matt Damon will be producing an adaptation of 'Bunker Hill' by Nathaniel Philbrick through their Pearl Street company. Warner Bros signed Aaron Stockard to write the screenplay for the upcoming film. The story of the film centers around a 33-year-old physician named Joseph Warren who becomes a leader of the Patriot cause, Paul Revere, George Washington, British Gen. Thomas Gage and others. The story focuses on the American revolution in 1775 where an encounter between the Bostonians and British troops turns violent after the Boston Tea Party. That very bloody clash unites the colonies against the British and the battle for independence ensues.
2. Strangers on a Train Reboot (TBA)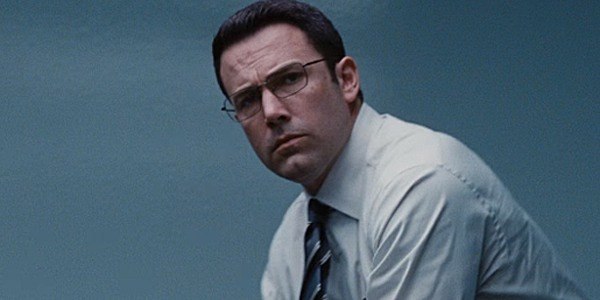 David Fincher who previously collaborated with Affleck on Gone Girl will be reteaming with him for a remake of Alfred Hitchcock's classic thriller 'Strangers on a Train'. Screenwriter and author Gillian Flynn will also be joining Affleck and Fincher to write the screenplay for the film. Although not much is know whether this project is still happening due to the busy schedules of both Affleck and Fincher, whether the project is shelved or greenlit remains to be seen.
Read More: Upcoming Steven Spielberg Movies
1. Justice League Sequel (TBA)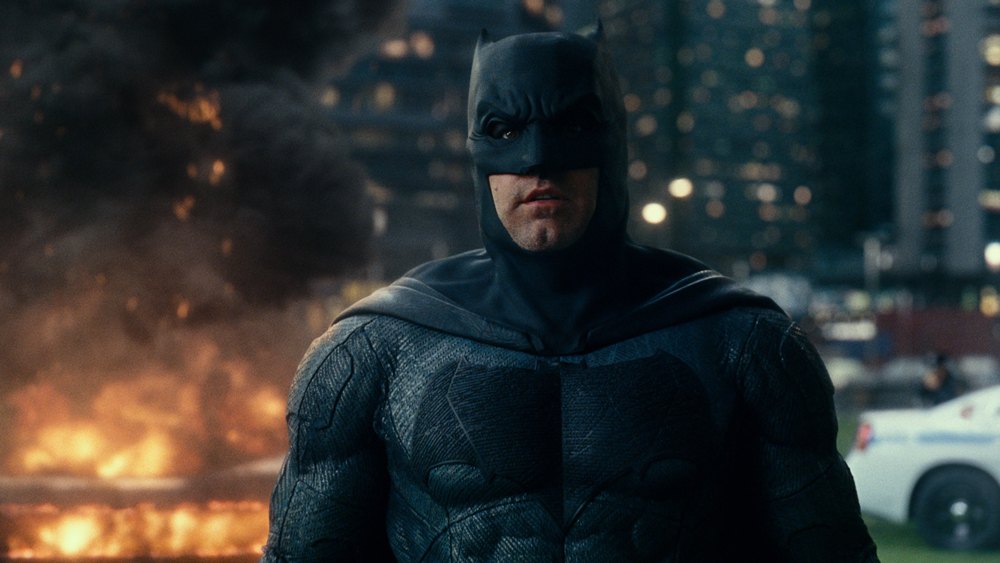 'Justice League 2' was supposed to be the conclusion to the 5 part story arc which started with the inception of Man of Steel, but unfortunately, Zack Snyder was fired from the Justice League set due to the poor reception of 'BVS' and 'JL' carrying the same tone and story structure. Justice league teased the formation of the Legion of Doom for the sequel but not much is known whether Affleck will return as the Caped Crusader since it is speculated that the script for Matt Reeves' solo Batman movie focuses on a younger Batman, we all loved Affleck as the Dark Knight but it does not seem likely that he will return as the caped crusader.
ALREADY RELEASED
Triple Frontier (2019)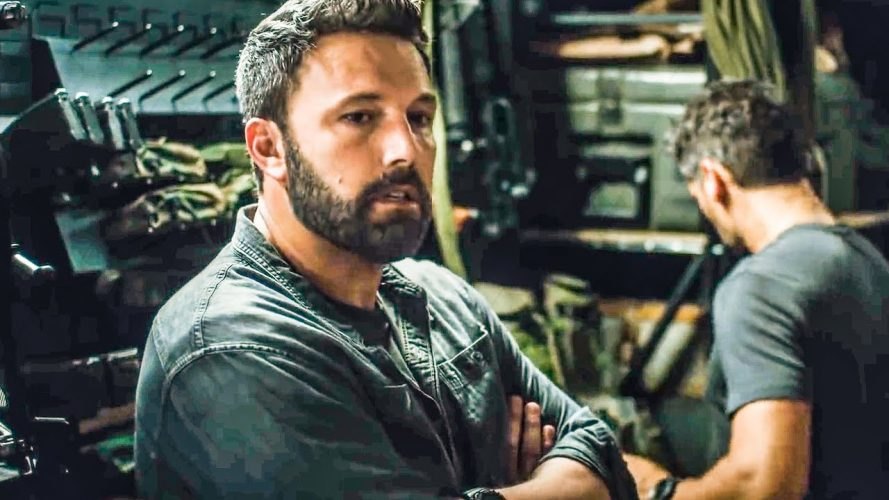 Ben Affleck stars alongside Adria Arjona, Charlie Hunnam, Garrett Hedlund, Pedro Pascal and Oscar Isaac in the adventure crime-drama 'Triple Frontier.' The Netflix movie is directed by J.C Chandor with Mark Boar and Chador writing the screenplay. The plot of the movie centers on five friends whose loyalties are tested when they decide to take down a South American drug lord, unleashing a chain of unintended consequences. It released on March 13, 2019.
Jay and Silent Bob Reboot (2019)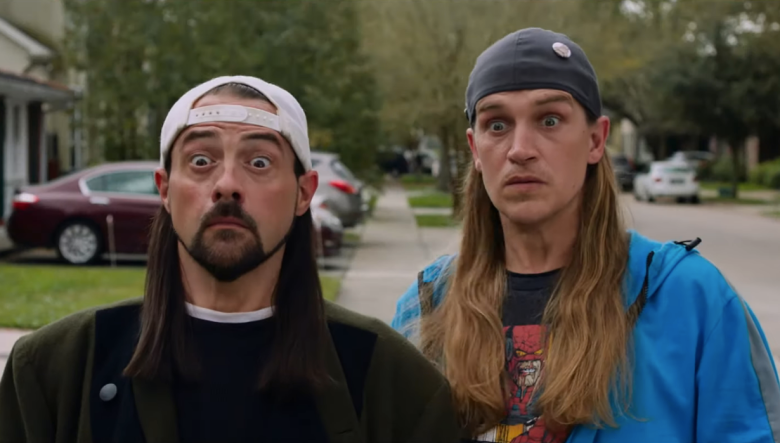 'Jay and Bob Silent Reboot' is the sequel to the 2001 comedy 'Jay and Silent Bob Strike Back'. Kevin Smith has jokingly referred to the new movie as being the same as the old one all over again. The basic premise follows Jay and Silent Bob as they go to Hollywood trying to stop a reboot of the "Bluntman and Chronic" movie from being made. Over the course of their journey, they meet several people and indulge in hilarious adventures.
If you like the brand of humor here, the movie does not disappoint, by shelling it out generously. There are several cameos by known faces, and Hollywood is not quite the same with our duo marching through the streets. Ben Affleck can be seen in the role of Holden McNeil, whose views on life and fatherhood has an impact on Jay. Ultimately, he also helps the two in their mission which has its own funny consequences. The movie released on October 15, 2019.