Kristen Stewart's career has been marked by versatility and critical acclaim, catapulting her from a promising young actress to a bona fide Hollywood star. She first gained widespread recognition with her portrayal of Sarah Altman in David Fincher's 2002 thriller film 'Panic Room.' However, it was her role as Bella Swan in the wildly successful 'Twilight' saga (2008-2012) that catapulted her to international stardom. Stewart's portrayal of the lovelorn teenager in the vampire romance franchise garnered her a massive fan following and firmly established her as a leading lady in the industry.
Yet, Stewart's career has extended well beyond the realm of blockbuster franchises. Her performances in independent films such as 'Adventureland' (2009), 'The Runaways' (2010), and 'Still Alice' (2014) showcase her remarkable range as an actress. It was her role as the enigmatic Valentine in 'Clouds of Sils Maria' (2014) that truly garnered critical acclaim, earning her the César Award and making her the first American actress to win France's prestigious film award.
Stewart's career is a testament to her dedication to her craft and her ability to seamlessly transition between big-budget productions and intimate and character-driven films, solidifying her status as one of the most talented and respected actresses of her generation. The actress' most recent appearance on the big screen was in 'Crimes of the Future' in 2022. However, her fans need not worry as here is an exciting list of her upcoming projects on the horizon!
1. Sacramento (TBA)
'Sacramento' is an upcoming comedy road trip film directed by Michael Angarano, who co-wrote the screenplay along with Christopher Nicholas Smith. The star-studded cast includes Angarano himself, Michael Cera, Stewart, Maya Erskine, Rosalind Chao, A.J. Mendez, Iman Karram, and Roma Lucero. The storyline follows Rickey, a spirited and free-willed young man, who persuades Glenn, his long-time friend comfortably settled into domestic life, to embark on an impromptu road trip from Los Angeles to Sacramento. While Stewart portrays the character Rosie in the film, specific details about her role remain unknown. As of now, 'Sacramento' is in the post-production phase, generating anticipation among movie enthusiasts for this exciting collaboration.
2. Love Lies Bleeding (TBA)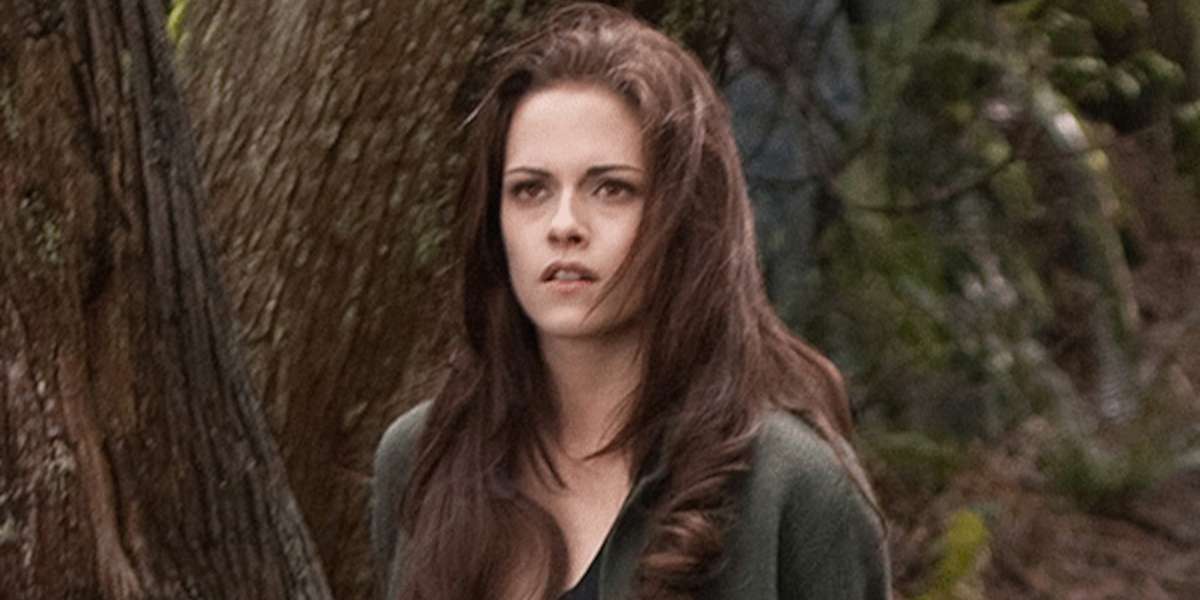 Under the direction of Rose Glass, 'Love Lies Bleeding' emerges as an exciting upcoming romance thriller. This cinematic venture delves into a passionate love story fueled by ambition, desire, and the pursuit of the American dream, set against the backdrop of the fiercely competitive world of bodybuilding. The star-studded cast features Stewart, playing the protective lover of a female bodybuilder, alongside talents like Jena Malone, Katy M. O'Brian, Dave Franco, Ed Harris, Anna Baryshnikov, Keith Jardine, and Lily Harris. Currently in the post-production phase, 'Love Lies Bleeding' holds the promise of a gripping and intense cinematic experience.
3. Love Me (TBA)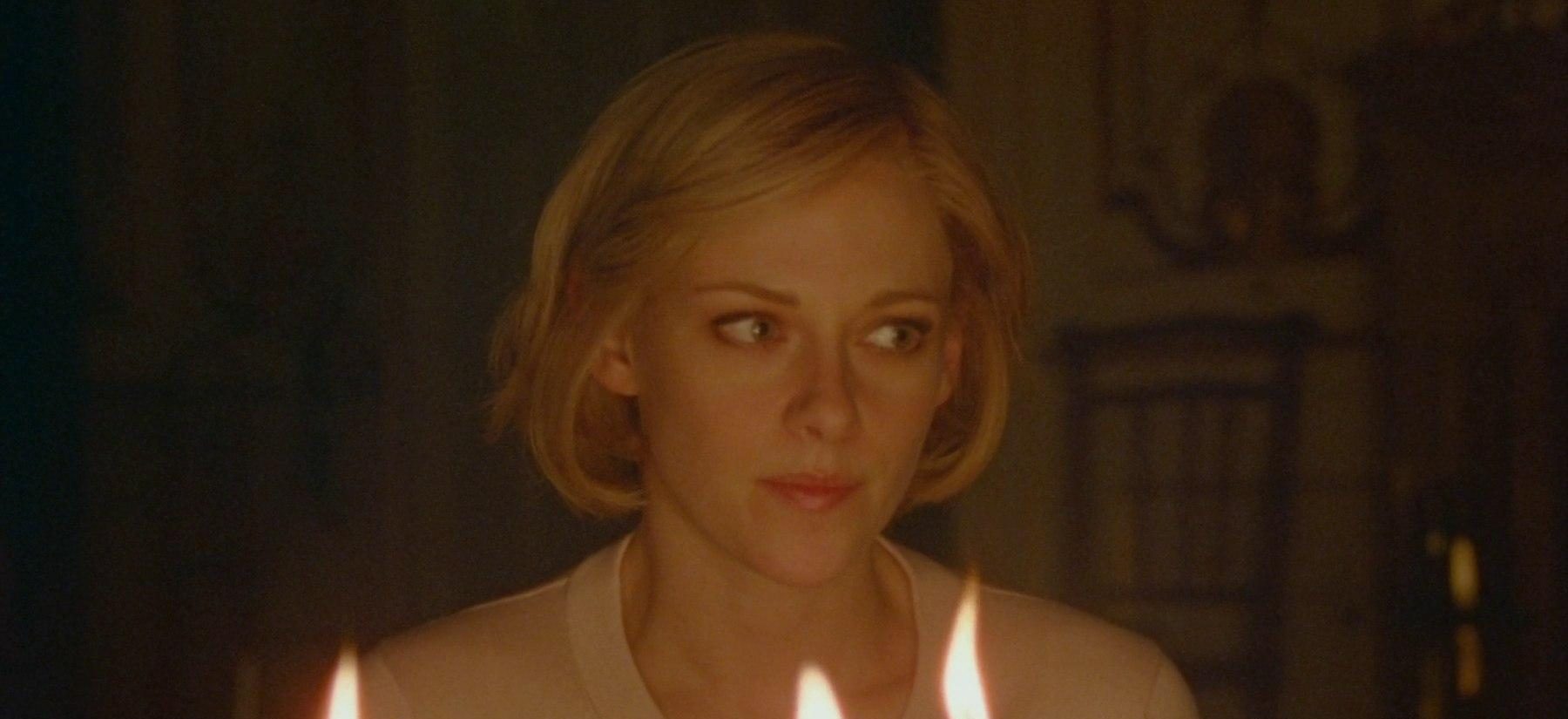 'Love Me' is an eagerly anticipated romantic sci-fi film helmed by the directing duo Sam & Andy. The film has generated excitement with the casting of Stewart and Steven Yeun in the lead roles, promising a dynamic on-screen chemistry. The film is a love story between a satellite and a buoy and the actress plays the "buoy." 'Love Me' is currently in its post-production phase, leaving fans and film enthusiasts eagerly anticipating more news and updates about this intriguing project.
4. The Chronology of Water (TBA)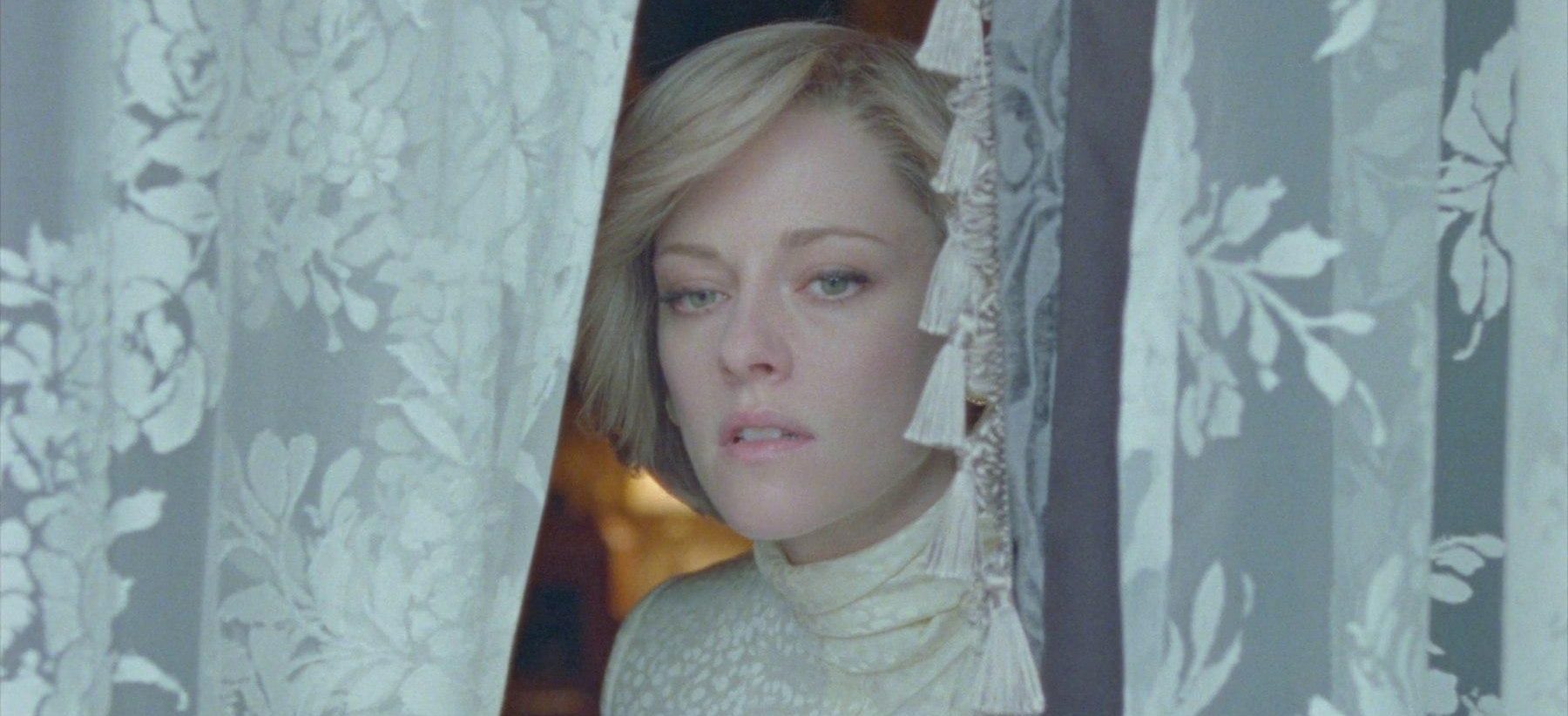 Following her successful foray into short-film direction, Stewart is gearing up for her debut as a feature film director with 'The Chronology of Water.' The project boasts Imogen Poots as the leading star. The film, based on Lidia Yuknavitch's eponymous memoir, shines a spotlight on themes of bisexuality, addiction, and her engagement with the Boycott Divestment and Sanctions movement, a stance against Israeli oppression of Palestine. Currently in the pre-production phase, 'The Chronology of Water' promises to be a thought-provoking exploration of personal and political dimensions. Audiences can anticipate Stewart's directorial prowess and Poots' compelling performance to bring this poignant narrative to life on the big screen.
5. Sontag (TBA)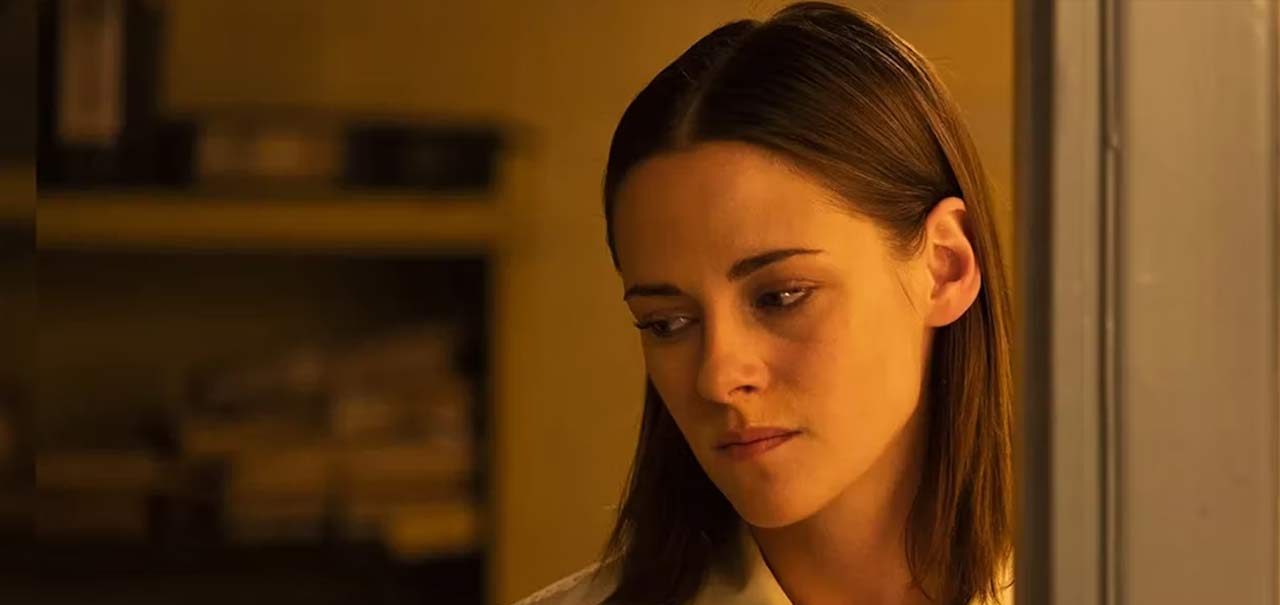 'Sontag' is an eagerly anticipated docu-drama under the direction of Kirsten Johnson. The film delves into the life and times of Susan Sontag, a prominent writer and intellectual renowned for her ability to distill intricate concepts related to human rights and social justice into lucid and thought-provoking essays. Stewart takes on the pivotal role of Sontag, leading an ensemble cast, the details of which are eagerly awaited. As 'Sontag' is presently in the pre-production phase, it promises to provide an insightful and compelling portrayal of the influential figure's life and her contributions to the world of ideas and activism.
6. Rosebushpruning (TBA)
A highly anticipated psychological drama, 'Rosebushpruning' is on the horizon, boasting a stellar cast that includes Stewart alongside Josh O'Connor and Elle Fanning. Under the direction of Karim Aïnouz based on a script penned by Greek screenwriter Efthimis Filippou, the film's storyline explores a harrowing tale of a young man grappling with epilepsy, who hatches a sinister plan to eliminate his dysfunctional family. This cinematic endeavor serves as an adaptation of Marco Bellochio's psychological classic from half a century ago, titled 'Fists in the Pocket.' As 'Rosebushpruning' is currently in the pre-production stage, further updates are eagerly awaited.
7. Untitled William S. Burroughs Project (TBA)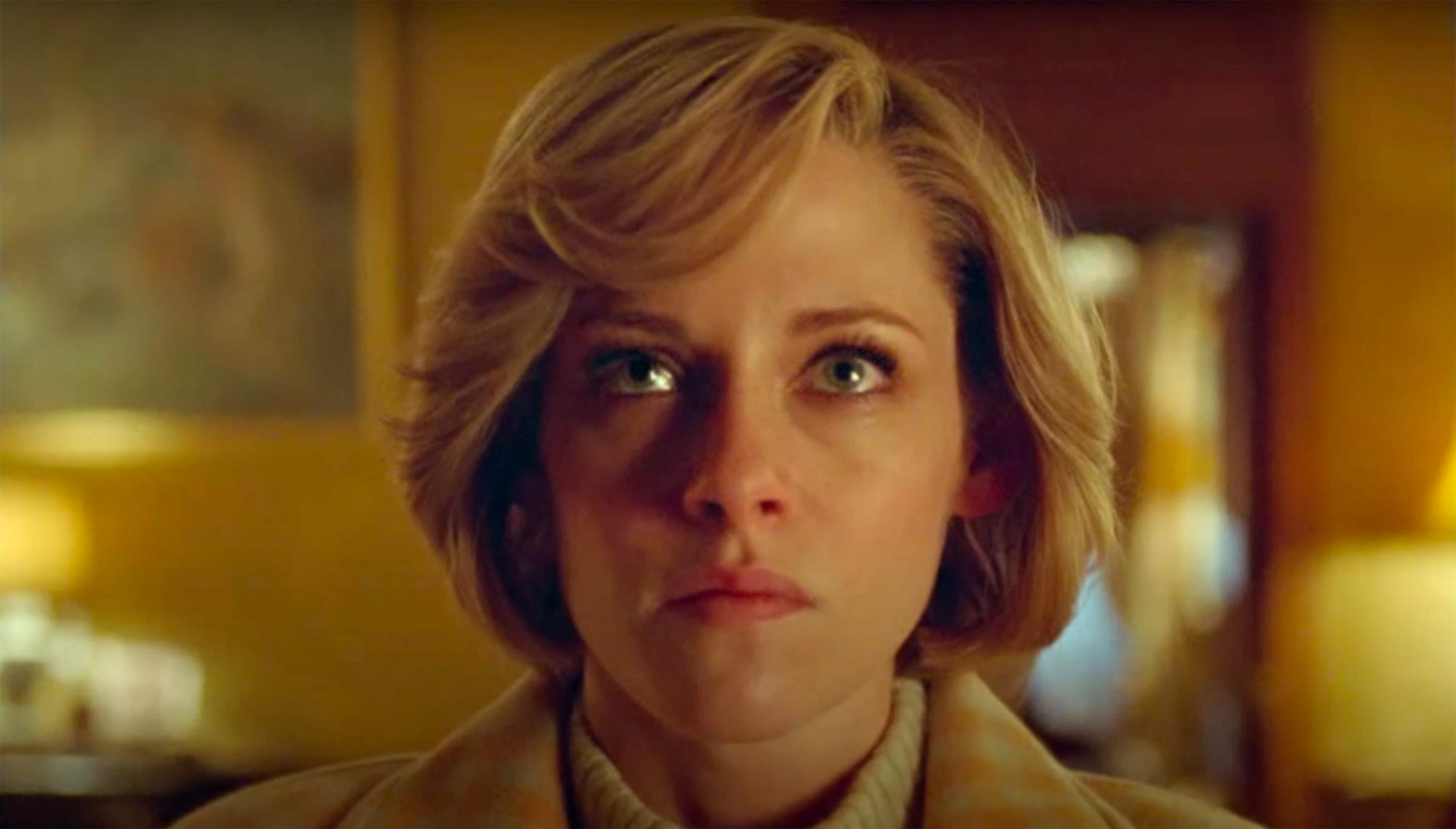 Ben Foster is taking the directorial reins for an intriguing untitled biopic that revolves around the life of Beat Generation luminary, William S. Burroughs. This cinematic venture is poised to unravel the captivating narrative of Burroughs, who becomes entangled in a unique love triangle involving his muse, Joan Vollmer, and an American expatriate. Stewart is set to portray the role of Joan Vollmer, one of Burroughs's love interests, while Foster steps into the shoes of Burroughs himself. Joining them in the cast is Tom Glynn-Carney. With the script locked in, fans and cinephiles eagerly await further updates on this enthralling exploration of literary history.
Read More: Best Kristen Stewart Movies