Netflix is stepping up its game with every passing day. They have expanded their repertoire by producing foreign TV shows, stand-up comedy shows, documentaries, and lately action films. Big-budgeted movies like 'Murder Mystery', 'Triple Frontier', and 'Bird Box', shows Netflix is not fooling around with its original productions. They mean business!
'Point Blank' is another important addition to their repository. It is directed by Joe Lynch and is actually a remake of a 2010 French film which goes by the same name. 'Point Blank' stars Frank Grillo and Anthony Mackie in leading roles as an ER nurse and a hard-boiled criminal who must overcome an almost insurmountable challenge while pitted against dangerous elements in a do-or-die situation. Interestingly enough, Abe (Grillo) drags the otherwise unsuspecting Paul (Mackie) into his dangerous world of crime when his own brother kidnaps Paul's wife. Abe's brother demands that Paul should evade the police and get Abe out of the hospital to get his wife back in one piece. The film runs for around 86 minutes, starts solidly but loses its coherence as the story progresses and by the end, and does not elevate itself from the regular action-thrillers. If you have watched 'Point Blank' and are looking for similar films, you are at the right place. Here's the list of movies like 'Point Black' that you can watch on Netflix, Hulu or Amazon Prime.
5. Ronin (1998)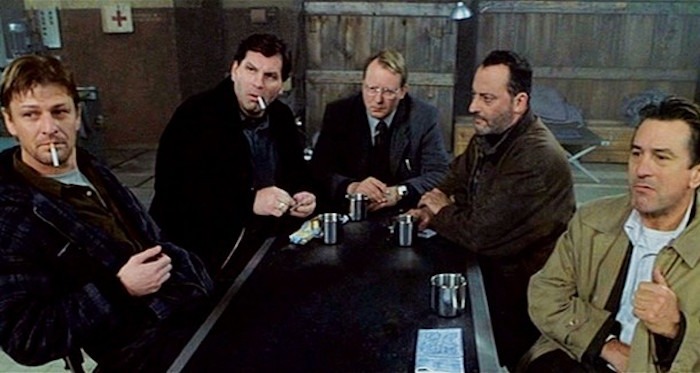 Whenever Robert De Niro is a part of a project, it naturally attracts attention because the man has rarely disappointed with his performances. When he collaborates with solid directors, it is almost certain that the audience will not walk out of the theatre disappointed. The 1998 film 'Ronin', is directed by John Frankenheimer, a filmmaker who has made some iconic films like 'The Manchurian Candidate' (1962). Co-written by the great David Mamet and John David Zeik, the film centers around a former CIA operative called Sam (played by De Niro) who is now a mercenary. Sam has to prevent certain Russians from getting access to a briefcase, and so he hires a group of Japanese criminals.
The concept of a MacGuffin is nicely used in the film where the mysterious suitcase in question is what makes all the events in the film materialize. The film is famous for using professional race car drivers in a brilliantly choreographed chase sequence which had both critics and audience in awe. De Niro is deftly supported with a solid cast comprising of Sean Bean, Jean Reno, and Johnathan Pryce. The action sequences are great, but somehow was not enough to make a dent at the box office. The reason this film is on this list is that, like 'Point Blank', this is also a high-paced story of crime and action with a suspenseful storyline.
4. The Fugitive (1993)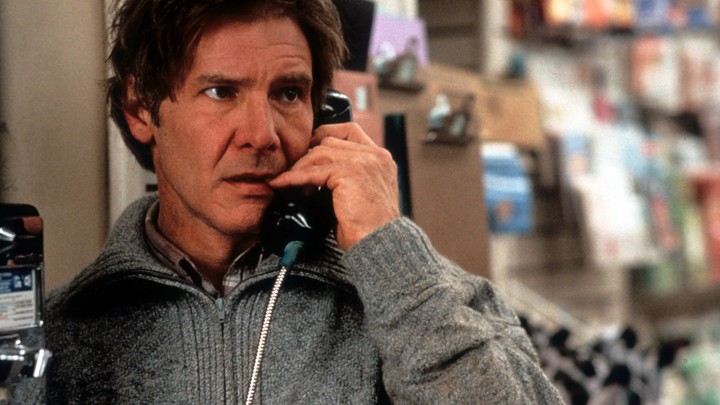 This brilliant Harrison Ford and Tommy Lee Jones-starrer is inspired by a television series of the same name. Ford plays Dr. Richard Kimble, a respected professional in his field who is one day adjudged the murderer of his wife, and now it is upon him to prove his innocence. Kimble manages to escape from police custody when the police vehicle meets with a minor accident. Now he is on the run, escaping from the clutches of the law and hunting for his wife's killer at the same time. The two lead actors keep us glued to the screen throughout the length of the film, and the direction, too, is masterful in most cases. In movies like 'The Fugitive' where a man is racing against time, it is very important to get the pacing of the film right, and the director Andrew Davis manages to pull it off superbly. The film was immensely praised by both critics and audiences, becoming one of the biggest hits of 1993. 'The Fugitive' received a total of eight Academy Award nominations, with Tommy Lee Jones winning the one for Best Supporting Actor.
3. Sicario (2015)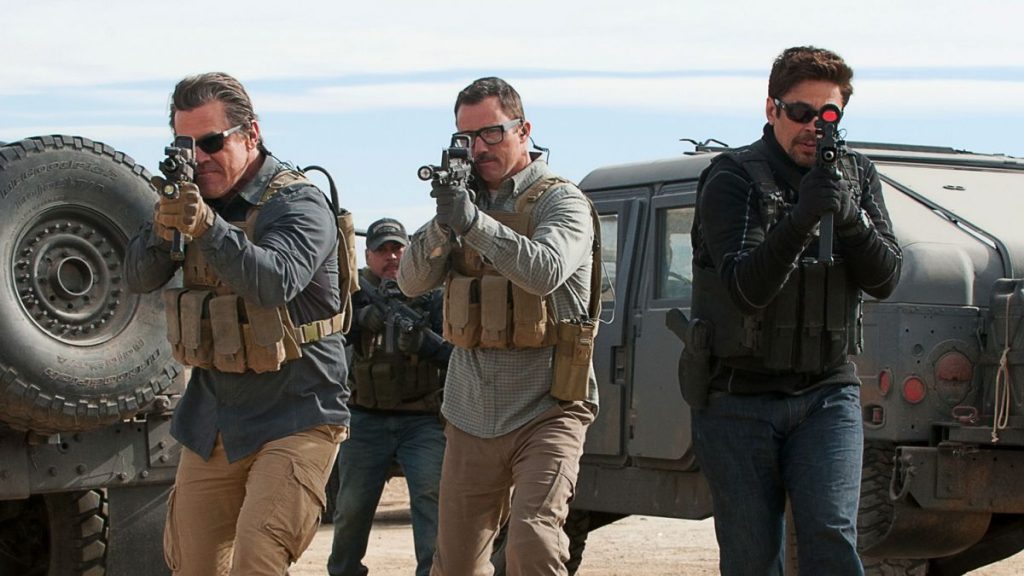 If you have been following the work of Denis Villeneuve, you will agree with me that he is a force to be reckoned with. With movies like 'Arrival' (2016), 'Blade Runner 2049' (2018), and 'Sicario' under his belt, he has been proving his mettle for quite some time now. At first it should be mentioned that 'Sicario' is nothing like 'Point Blank' in terms of the pacing or the action. This is what you would call a 'slow burner'. Villeneuve never uses high-octane pace in his films. But what he does deftly is keeping the suspense on right from the very beginning. There is always an eeriness and a sense of impending doom in this film as well.
Emily Blunt plays the protagonist in this film, that of an FBI agent who has been tasked with assisting a couple of ragged policemen to stop a Mexican cartel from operating in the United States. Kate Macer (Blunt) is at first shocked with the brutality Gillick (Benicio del Toro) and Graver (Josh Brolin) use to deal with these cartel members. But she soon realizes that this is not police work. This is more of a war where you either kill or you get killed. The reason that this film has managed to find a place on this list is the fact that it is also a film about a group of people who have to achieve an almost impossible task. However, the treatment this film receives at the hands of its director is a lot different and that is what makes it a unique piece, different from the usual flicks Hollywood keeps churning out.
2. Leon: The Professional (1994)
Well, there are very few who do not know about this great work of cinema. 'Leon: The Professional' is about a hitman and his association with a little girl. Though the plot is actually simple, the characters who inhabit this story and the way this film is presented to us makes 'Leon: The Professional' as important a film as it was when it first released in 1994. The character of Leon is played by Jean Reno. He lives a very unassuming life in an apartment building adjacent to a highly dysfunctional family. One of the children of the family, Mathilda, (Natalie Portman's first feature film role) takes a fancy to Leon and starts living with him when her entire family is murdered by a mob led by Norman Stansfield (Gary Oldman), who is actually a DEA agent. Leon now gets involved in Mathilda's quest for revenge for her family.
There are some brilliant scenes in the film which have remained iconic to this very day. The chemistry between Portman and Reno, and the stylized violence has turned this movie into a cult classic that movie fans keep watching and falling in love with. Just like 'Sicario', this is also a film which rises above its potential owing to the sheer treatment the director Luc Besson gives to the story.
Read More: Movies Like Leon the Professional
1. Die Hard (1988)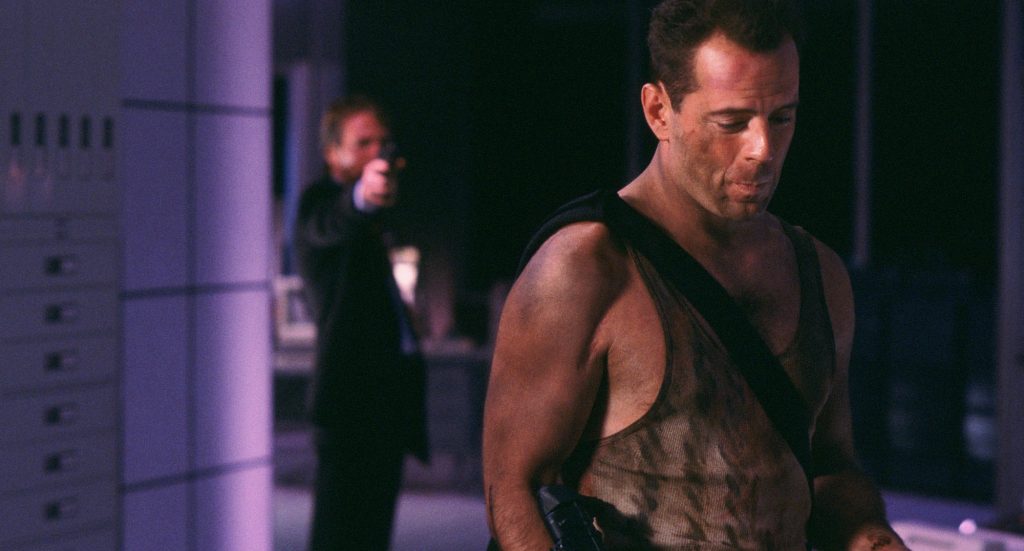 Probably the most famous action-thriller film of all time, 'Die Hard' is a simple story heroism told with a degree of style. Bruce Willis plays a character called Detective McClane who has just landed in Los Angeles and immediately goes to his wife's office to pick her up. But by then, a group of terrorists have hijacked the entire skyscraper in which the office is located, and now it is upon McClane to free his wife and her colleagues before the terrorists start shooting them one after the other. The movie occurs entirely inside the building, but the space within the building is so brilliantly used in the able hands of director John McTiernan that you will not even be able to move your eyes away for a second throughout the length of the film. 'Die Hard' is now considered a classic and one of the greatest Christmas movies to have ever released. If you are not satisfied with 'Point Blank', immediately get your hands on a copy of 'Die Hard' and redeem yourself!
Read More: Movies Like Die Hard