One of the reasons why stand-up shows are mushrooming everywhere nowadays is because of the budget involved that is meagre, to say the least. Without any doubt, if you look at some of our commercially successful movies, they have a budget that covers the varied set of departments, the pay for all the cast and crew and the locations, along with the costs of distribution which are soaring by the day. Comparatively, stand-up specials or stand-up shows are easy to produce and distribute, given the popularity of streaming services such as Netflix, Hulu or Prime these days that have taken the internet by storm and have made thousands of movies and television shows available to us at the click of a button. Neither does one have to worry about the location or the screenplay or look for excellent cinematography or direction – everything is taken care of by the comics or performers themselves. And if I may, even stand-up comedy has genres like topical comedy, observational comedy, sketch, self-deprecating comedy, black comedy, alternative comedy, dark humour etc. We have tried to cover most of these types as a part of our list today.
I personally am a big fan of stand-up comedy shows. Not only have I witnessed a countless number of shows live, but I also tend to binge a lot of them, for laughter is the best medicine. As far as my favourite stand-up comic is concerned, I admire George Carlin a lot, for his stand-up shows and for his *strong* opinions on American culture, politics, people, eating and drinking habits, education, and various social and historical clichés. I believe Carlin was largely responsible for what we know today as stand-up comedy. Other than Carlin, Russell Peters, Louis C.K., Kevin Hart, Sarah Silverman, Amy Schumer and Gabriel Iglesias are some of my all-time favourites. Whether you agree with me or not, standup comedy is all about opinions and voicing them in one's own way, be it on any subject. The idea is to make others laugh. Period. Having that said, Netflix has a colossal collection of standup shows, specials, series and live performances which you can watch. You might be able to watch a few of these comedy specials on Amazon Prime or Hulu. We can't promise nor is it feasible to make this an exhaustive list, but we've cherry-picked the 21 really good stand-up comedy specials on Netflix.
21. Chris Tucker Live (2015)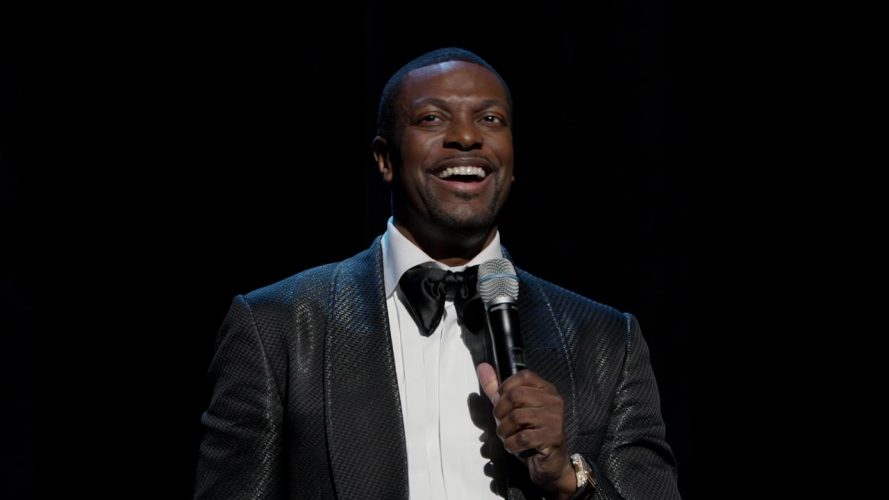 For the fans of Chris Tucker, this might as well be a blessing in disguise. As he takes the stage yet another time, he begins with dating and relationships, then traversing through celebrities with his impersonations of various celebrities all the while. The most hilarious part of the entire 90-minute-act is, however, when Tucker takes on his own family and his childhood. Though the conclusion is a little weary, 'Chris Tucker Live' makes for quite a good overall act with the sporadic laughs and giggles.
20. Chris Rock: Tamborine (2018)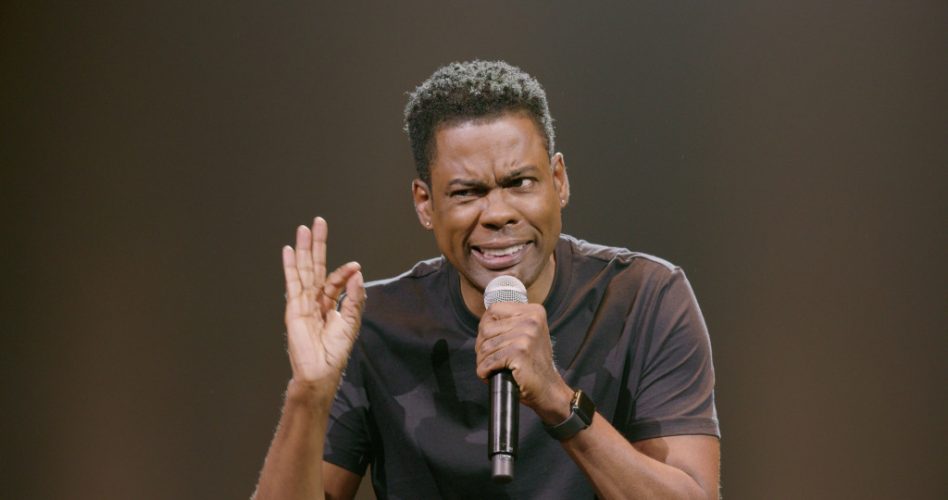 Emmy Award Winner Chris Rock has yet again come up with a fun-filled comic act after a long ten-year wait. 'Chris Rock: Tamborine' is a mashup of observational and contemporary comedy, with issues like relationships, racism and occasional risk-taking jibes at President Donald Trump and readying his grown-up daughters for a "white man's world". The self-deprecating comedy on himself as well as on his race and colour, along with his take on social opinions, profanity and self-introspection are definitely worth an hour of your time.
19. Ellen DeGeneres: Relatable (2018)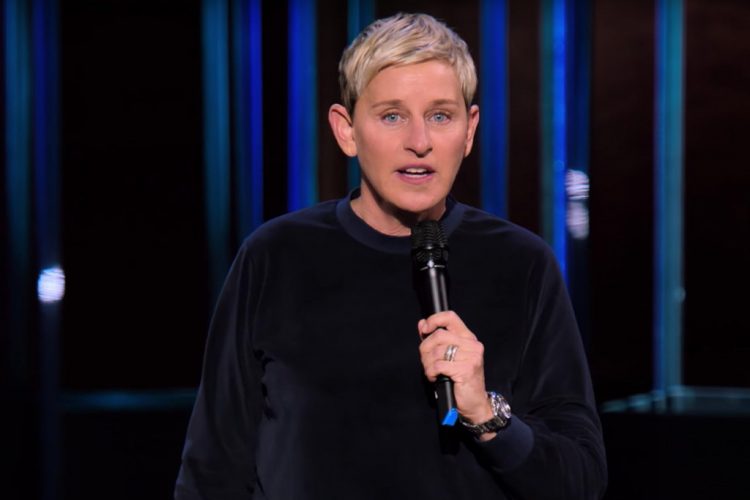 After a long wait of 15 years, DeGeneres' 'Relatable' marks her return to stand-up comedy – an arena from where she started to become what she's known for today. She is now in the league of other stalwarts like Dave Chapelle and Chris Rock who have returned to stand-up comedy after a long break. Though I had high expectations before I watched the whole thing, I must admit not all of my expectations stand shattered. DeGeneres touches upon a lot of 'Relatable' issues, has an excellent opener in which she narrates how big her house is and how rich she is nowadays, followed by some low-hanging fruits, plane travel and comparison with Noah's Ark, and then her dance. Despite a few silent moments, 'Relatable' does stand up to its word. And Ellen is likeable and adorable as ever.
18. Aziz Ansari Live in Madison Square Garden (2015)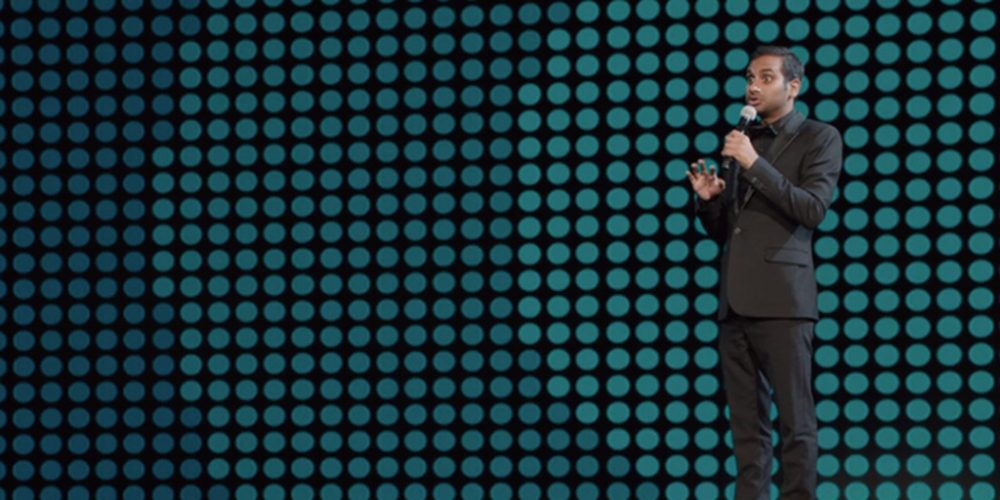 Another observational comedy on this list, this time shot at the Madison Square Garden, Aziz Ansari touches upon minorities, followed by some derivatives on orange chicken and Chinese foods, the current generation versus the previous one, citing his parents' example, vegetarianism versus bacon, the food industry that goes on for a while and then the kids and how messed up they are in general. Although the jokes are a little derivative throughout, we get to hear a lot of new tropes and new viewpoints in Ansari's signature style. A well-written and brilliantly performed act.
17. Maz Jobrani: Immigrant (2017)
As the name suggests, 'Immigrant' focuses on the anti-immigrant tirade by you-know-who at the Kennedy Center. The act begins with immigrants applauding and cheering to Maz's line – "My People". He then gets a hang of the audience from various middle-eastern, South Asian and other countries. The idea of the pun-intended act is "We are immigrants and we love America" – a line which is the defining feature of the entire act. Tearing apart each and every controversy Trump has created till now, including the ones against women and immigrants, the act ends with how men and women are so different. Maz Jobrani does a really good job in observing the anti-immigrant tirade by the US Prez and writing jokes about it. The irony is timeless and the jokes – relatable, especially for the Indian in me.
16. Hasan Minhaj: Homecoming King (2017)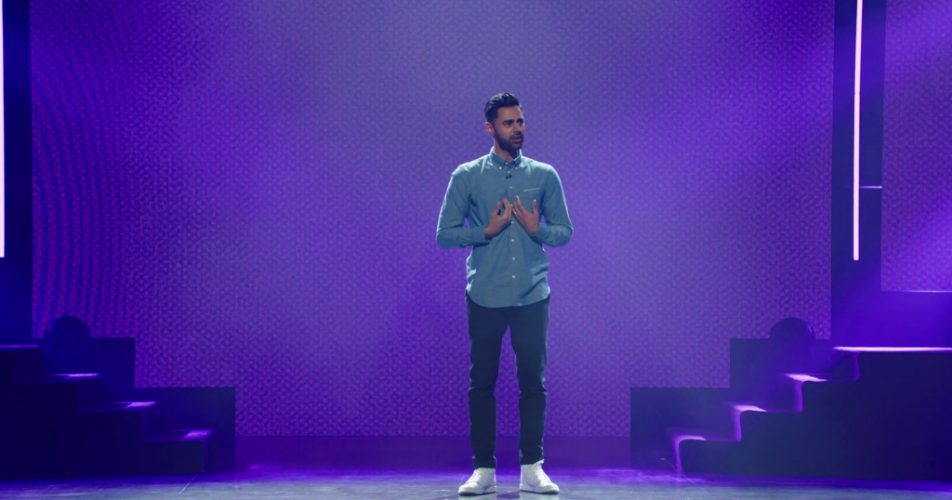 Indian-Canadian comic Hasan Minhaj makes his case for a perfect homecoming with this rib-tickling anecdotal stand-up act, performing in Davis, and talks about the usual racism, parents and his troubles with immigration. Minhaj opens the routine with his growing up among the White people in California, living alone with his father while his mother was in India, finishing her medical studies, how his life as a Muslim is now difficult in anti-immigrant America, the Hindus vs. Muslims debate, 9-11, going to prom, and closing with the white vs. brown narrative he started the entire act with. Notwithstanding the shortcomings, the storytelling is engaging and the narrative is rib-tickling, which has been enacted well by Minhaj. 'Homecoming King' has received universal acclaim and also a big thumbs up from most of the viewers including myself, so I think it is pretty much worth the shot.
15. Sarah Silverman: A Speck of Dust (2017)
Although 'A Speck of Dust' is not one of the best works of Sarah Silverman, it isn't her worst either. In this particular routine, she again tries to push the envelope and makes some eyebrow-raising jokes, along with the poop joke in which she explains how her sister ended up vomiting and pooping at the same time, although she thought someone else is tugging her underwear down. Many other shorter acts follow, and then the uber-famous Trump jokes and how political correctness is changing its meaning. 'Sarah Silverman: A Speck of Dust' is a collection of well thought through jokes, although we only wish it was a little longer.
14. Jerry Before Seinfeld (2017)
Featuring the ever-charming and exceedingly funny Jerry Seinfeld, in his latest routine 'Jerry Before Seinfeld', Seinfeld opens with growing up, how the children change while they're growing up, their constant fuss about things and why adulthood is boring and unforgiving, followed by the New York of the '70s and Trump as usual, but indirectly however. A laugh riot, Jerry Seinfeld takes you down memory lane with a lot of relatable, observational and self-deprecating jokes. Have fun watching this on Netflix!
13. Bill Burr: Walk Your Way Out (2017)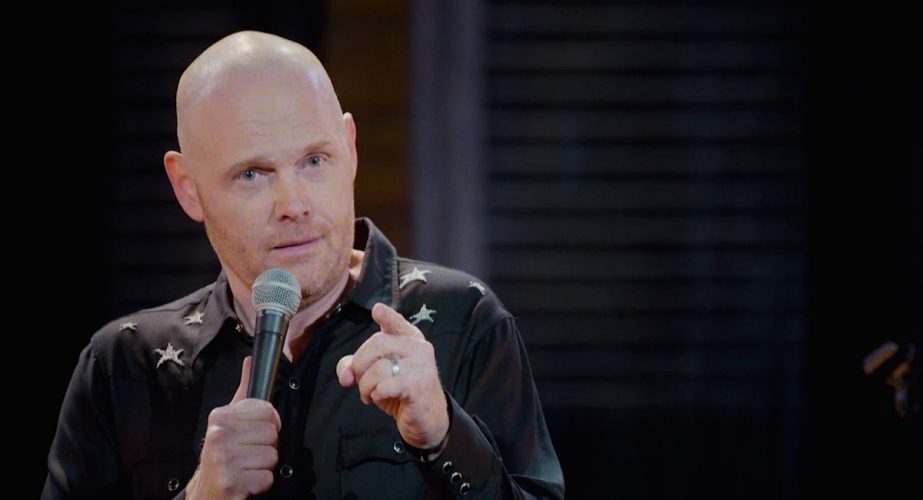 Okay. I am starting to see a pattern here. In Nashville, Bill Burr, the straightforward stand-up comic opens with the upcoming Presidential elections (as this special was filmed back in 2016) and ends up comparing it with the first week of American Idol. He also takes a jibe at the border wall with Mexico, then jumping to soccer moms, ladies and their health concerns, McDonald's making salads, bars and how people can't hold their alcohol, Kanye West, Hitler, Youtube videos (the funny ones involving cats and gorillas) and ending with how to make men happier. 'Bill Burr: Walk Your Way Out' is a colourful combination of jokes on different subjects written with an intent to impress everyone in the audience. But do they?
12. Russell Peters: Notorious (2013)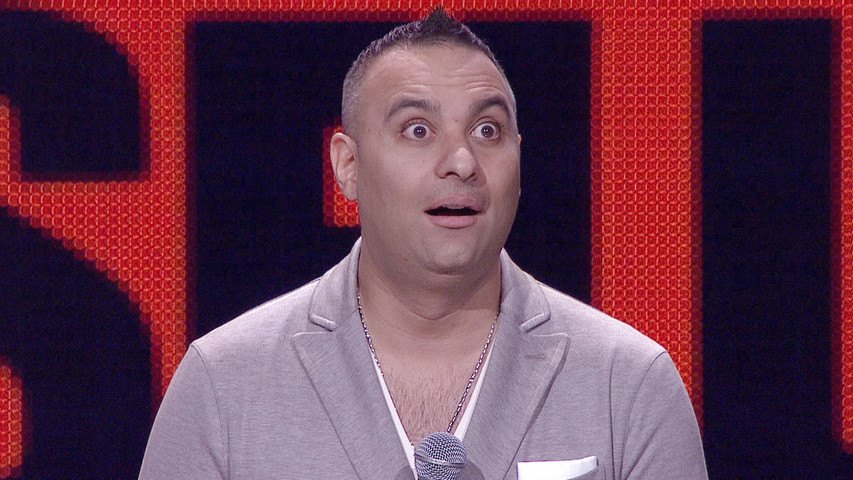 From the "Notorious" world tour, this Netflix's special was recorded in Sydney, Australia, and is perhaps one of the bravest routines of Russell Peters (also "Almost Famous" but not as much). Russell begins with his usual accents and races, Chinese, Indians, Arabs and everything, does a very believable Russian accent and an okayish Australian, followed by pregnancy and why it is horrible for men to watch a woman delivering their baby, his own experiences as a child, tattoos and why we shouldn't get them (the "scriptures on the back" tattoo sounded really funny), followed by language barriers and how he doesn't know the language but still can communicate. He closes the act with a conversation that (apparently) happened between himself and his dad (in an immigrant's voice) when the latter's car had broken down. Peters is an ace-comedian who effortlessly pulls the punches in front of you like a magician conjuring things out from his/her hat.
11. Jimmy Carr: Funny Business (2016)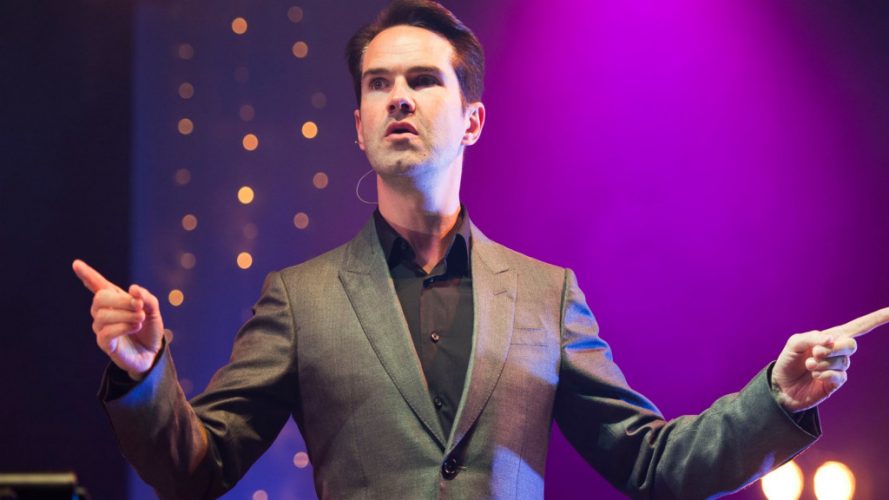 Not his funniest act though, but seems like British comedian Jimmy Carr's charm and his quirk have lost their originality to an extent. Still, I'd rate 'Funny Business' as one of his about average stand-up routines with a lesser number of non-derivative jokes. The deadpan comedy act, sooner than later, get on your nerves if you're not ready for his shocking, blue comedy with the taboo jokes and offensively alarming content. Be prepared for the shock humour and gear up for a comedy which we think is not for everyone – perhaps the reason why Jimmy Carr has preferred a smaller set of audiences all the time. Though I would still rate this as funny, if one can assimilate all the insult, it still could've been better.
Read More: Best Murder Mystery Movies on Netflix
10. Ali Wong: Hard Knock Wife 2018 (2018)
After her rib-tickler that was 'Baby Cobra (2016) – A Netflix Special, Ali Wong is back with a bang, stronger and funnier than ever, with 'Hard Knock Wife 2018'. A pregnant Ali Wong doesn't flinch in an hour-long stand-up special and makes jokes about her pregnancy, for most of the act. Incidentally, she was also pregnant two years ago for 'Baby Cobra' – something that is funny enough, to begin with. Motherhood, mom's groups, breastfeeding, Mexican nannies, and why she doesn't have sex anymore. Wong crosses the line very comfortably and garners most of the laughs during the risky punches. This one knocks you out really hard, from all the laughs.
Read More: Best 80s Movies on Netflix
9. Gabriel Iglesias: I'm Sorry for What I Said When I Was Hungry (2016)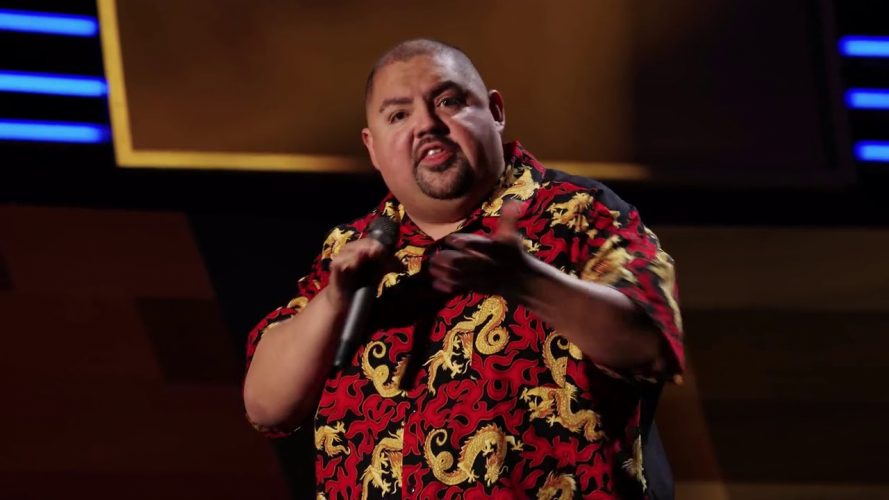 I don't want to sound racist or a fat shamer, but fat people are funnier when they perform the same stand-up acts as compared to the "regular" people. Fluffy (a.k.a. Gabriel Iglesias) is one of my all-time favourites, not because he's also brown, but because he looks exactly like how I would imagine a comedian to be. Iglesias picks up pace very quickly by moving swiftly from his son's growing up to exchanging him for an African child, for he thinks his child is a spoilt brat and then followed by an exceedingly funny bit on how bathroom attachments, taps and showers are unfriendly to the users. His comparison of British, immigrant and American accents and how Mexicans are to Americans as Americans are to the British is a brilliant observation, to say the least. To put it simply, this hour-long act of the Hawaiian shirt lover is a must watch.
Read More: Best Stoner Movies on Netflix
8. Donald Glover: Weirdo (2012)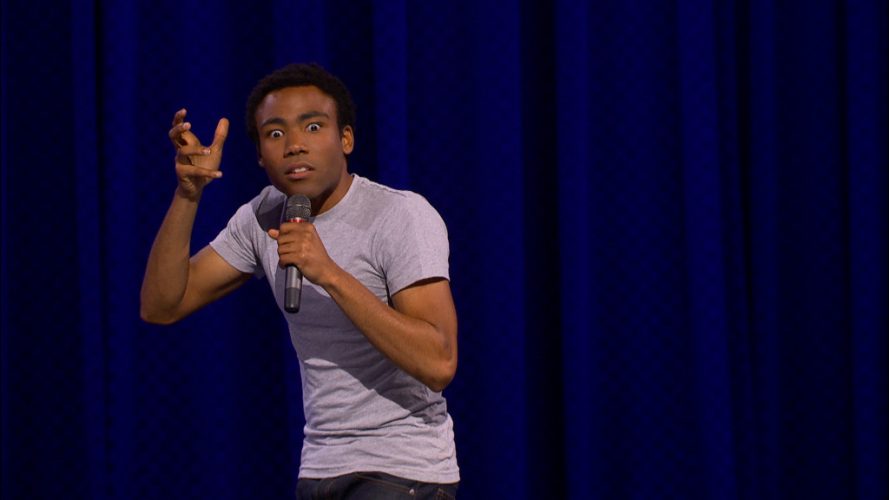 Frankly speaking, this is the first-ever standup special of Donald Glover that I've watched. I remember Glover from 'The Martian' as Rich Purnell, and from 'Spider-Man: Homecoming' in a relatively smaller role. He starts his routine with Spider-Man and Dark Knight and how he could play the web-slinger one day and why Michael Cera can't play 'Shaft'. After movies, he jumps right into music and how he likes weird, crazy music, his obsession with the homeless, racism, and how he was when he was growing up. For a lover of stand-up comedy, I think he's pretty spot on. What do you think?
Read More: Best Trippy Movies on Netflix
7. Louis C.K. 2017 (2017)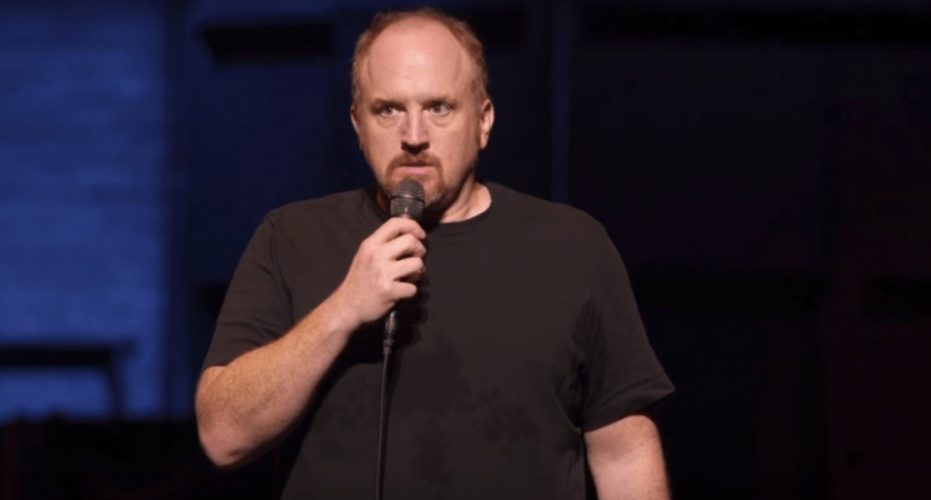 After his last special that was 'Hilarious (2010)' which took us for a fun-filled ride, Louis C.K. is back yet again with his 2017 comedy special. Although the act opens on tough waters as C.K. begins with lines that involve "abortion", "killing babies", "Suicides" to start with, and trying hard to make his point, and moving on to how children are different, texting and driving and old couples, and "Magic Mike" which seemed like the funniest bit of second half. He also throws in a few dirty jokes and sails through his exceeding dark yet funny humour. Louis C.K. might have been marred in controversies now, but his 2017 special still makes its case for being one of the funniest among his other routines.
Read More: Best Dance Movies on Netflix
6. Tom Segura: Mostly Stories (2016)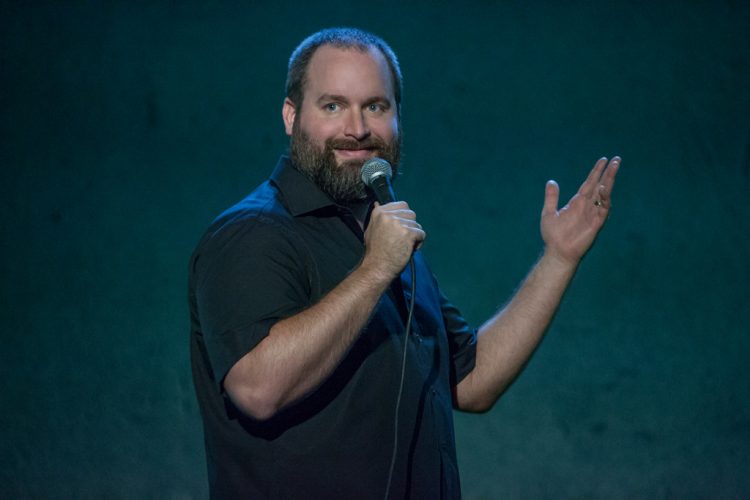 And now to a stand-up comedian who is also an engaging storyteller, Tom Segura's 'Mostly Stories' is perhaps one of the best Netflix specials you can stream right away. He begins the bit with person to person interactions, small talks and how being a dad sucks and is a great thing at the same time. A few dirty references could be drawn. Wink! Weight loss, faith and religion follow, and then one of the most relatable bits – bringing babies into the movie theatre. Red-eye flights take most of the part that follows jobs and how he enjoys spreading rumours. Overall, a wholesome routine with well-enacted bits, 'Mostly Stories' is perfectly timed and well crafted.
Read More: Best Indian Movies on Netflix
5. Joe Rogan: Strange Times (2018)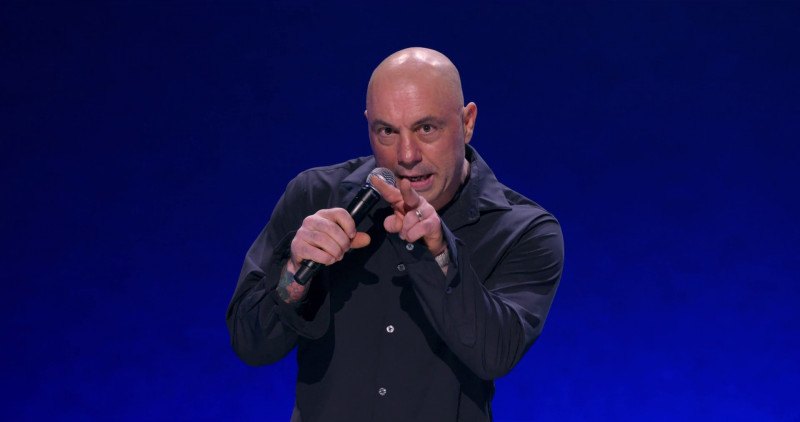 Joe Rogan wears multiple hats. He is a stand up comedian. He is also a UFC commentator. And he hosts one of the most popular Podcasts ever. You can pick which Rogan you want, but my favorite will always remain Joe Rogan, the comedian. His stand up special for Netflix, 'Strange Times', is not just funny; it is also eye-opening. He makes fun of the times we are living in — from Donald Trump to identity politics and even gender roles. If you listen to his podcast, you will know that he bakes his stand up routines for a long time until its cooked up just right for consumption. That's why all of his jokes in 'Strange Times' are, to use comedian's lingo, "killer".
Read More: Best Suspense Movies on Netflix
4. Adam Sandler: 100% Fresh (2018)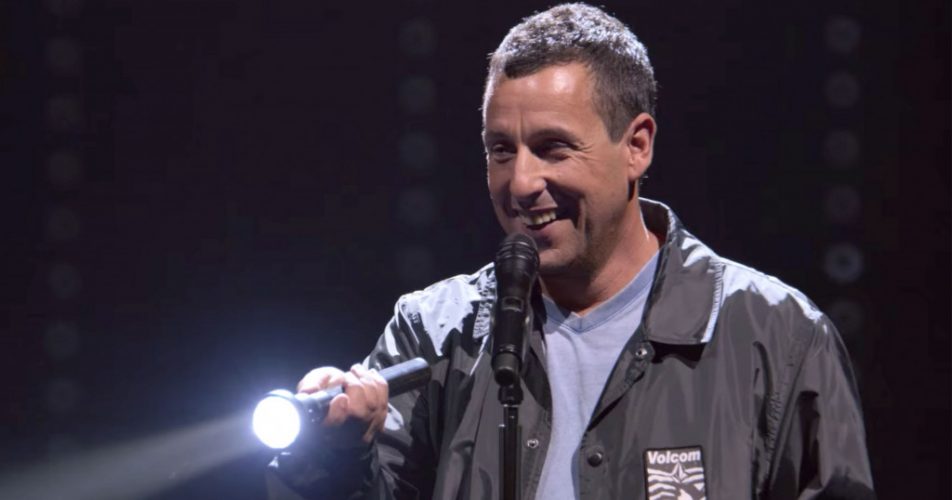 The irony. I hope everyone's getting it. To begin with, this Adam Sandler's special is going to remain a 100% fresh, despite how the viewers perceive it to be. In one or the other way, I still felt as if Sandler is enacting a role of himself in a movie but the stealer is that he concludes the act with a heartfelt tribute to a friend and a co-star who is no more. At the time of writing this article, '100% Fresh' was 88% fresh on Rotten Tomatoes. Expect a lot of dirty humour coupled with Sandler's childish way of presenting his jokes, which make for a funny combination. At times, things seemed a bit awry and out of whack, often ending with songs. But overall, it still makes for a worthwhile bit, a sort of meta-comedy if you will.
Read More: Best Weird Movies on Netflix
3. Kevin Hart: Seriously Funny (2010)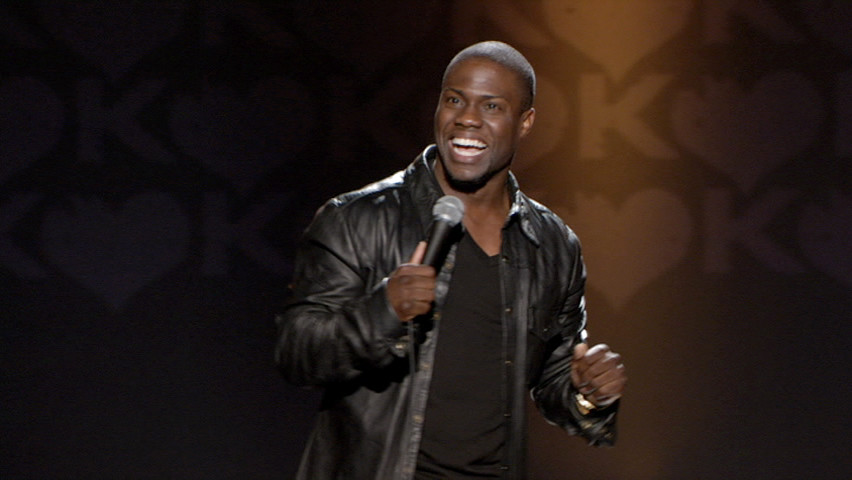 And now to someone who can make people laugh by his mere presence or his gait, 'Seriously Funny' is often regarded as Hart's funniest stand-up routine by many audiences and critics alike. He opens with his kids – the boy and the girl and how he doesn't like their tantrums at all. His fears as a parent follow, cussing in front of his parents and how awkward that was, and being knocked out by his own kids should they grow "bigger" than him. His bit closes with his take on relationships, sexual advice from his grandparents and how he likes to see people fall. 'Seriously Funny' had the content which was used and re-used by many comedians later on, without any due credit.
Read More: Best Holiday Movies on Netflix
2. Dave Chappelle: Equanimity (2017)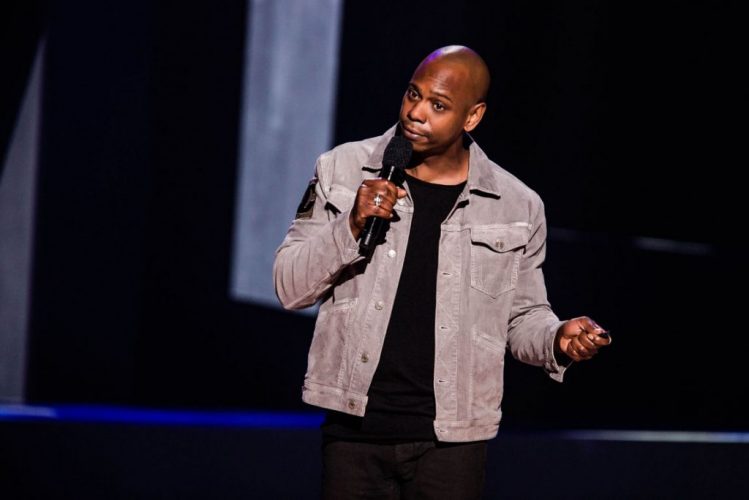 Yet another comedian on this list who has returned following a long break. 'Equanimity' is Chapelle's Netflix Original that opens with the classic "Make America Great Again" trope that is "Make America Wait Again", where he takes on himself and his self-deprecation, how he likes writing his jokes backwards and enjoys them more, the misconceptions he faces because of his colour, his white friends, upsetting people, getting old, Trump vs. Clinton, and concludes with the jokes he started with, completing the circle and landing a perfect closure. 'Equanimity' surrounds the well-known cliched tirades against politicians, racism and gender bias, but Chapelle manages to make things sound funny without making it sound ridiculous.
Read More: Best Kidnapping Movies on Netflix
1. Eddie Murphy: Delirious (1983)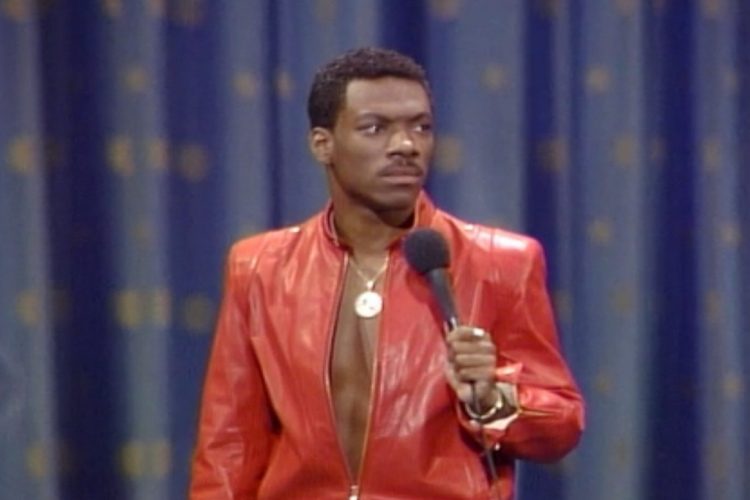 In what was one of the earliest stand-up acts, 'Delirious' is Murphy's hilarious yet subtle take on, how should I put it, fa**ots. He opens with it and follows with some anti-gay tirade (for which he was criticized a lot later on). Murphy then forays into AIDS, Michael Jackson, his fascination with ice-cream, how the social statuses of men and women are changing and violence against women is a thing (remember its 1983 when this was recorded), cook-outs followed by a few things for (against) Ronald Reagan – the then US Prez. I guess every comic in the US has something to say against their Presidents. Murphy closes the act with cable TVs and movies. Despite being appreciated for the humour, 'Delirious' was in controversies (lately, not back then) due to the "insensitive" comments made against some communities or genders. I, for one, am a fan of humour first, so I am calling 'Delirious' one of the best on this list.
Read More: Sexiest Shows on Netflix