Holiday movies are always a delight to watch – the coziness of a couch and the warmth of a blanket would certainly help you battle the cold weather while letting you enjoy a movie or a two, all without the troubles of work. Hollywood has always excelled at making exciting holiday movies and the ones surrounding Christmas which also have done substantial business and made quite a lot of earnings at the box office.
Christmas movies are either set around the main theme as Christmas or are set during the festivities, either before or after. While most of these movies are heartwarming romances and rib-tickling comedies, some of them are even action and horror. Netflix does have a lot of Christmas movies, but many of them are as good as you would hope them to be. Regardless, here is the list of some really good Christmas and holiday movies on Netflix.
28. You Can't Fight Christmas (2017)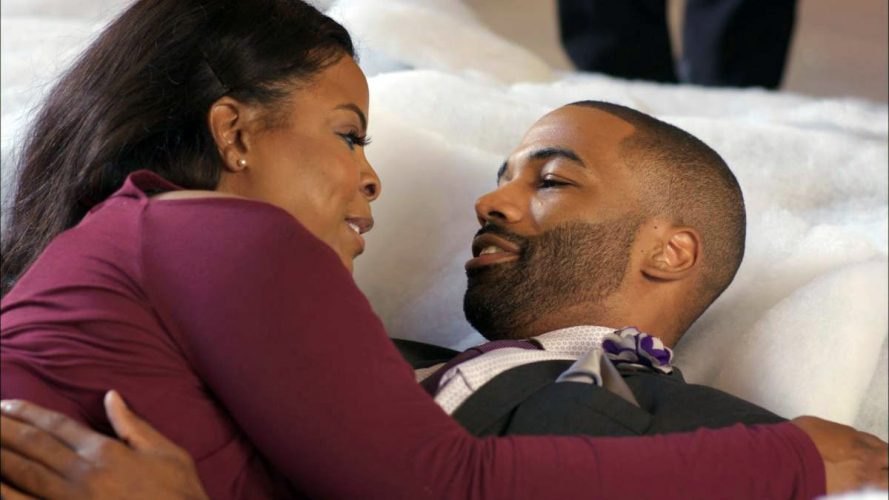 First of all – I ask you not to judge the title of the movie. Secondly, the movie is all about a heartwarming tale full of surprises and feel-good situations set in and around the Chesterton Hotel. Leslie Major is a Christmas lover and a designer/decorator. Every year for Christmas, one of her jobs is to have the entire lobby of the hotel decorated, which she does with utmost dedication. This year, while the decorations were in progress, she meets up with Edmund, the grandson of the owner of the hotel and is immediately smitten. The rest of the movie follows their story and how she leaves no stone unturned to woo him.
Read More: Best Rom-Coms on Netflix
27. Christmas Wedding Planner (2017)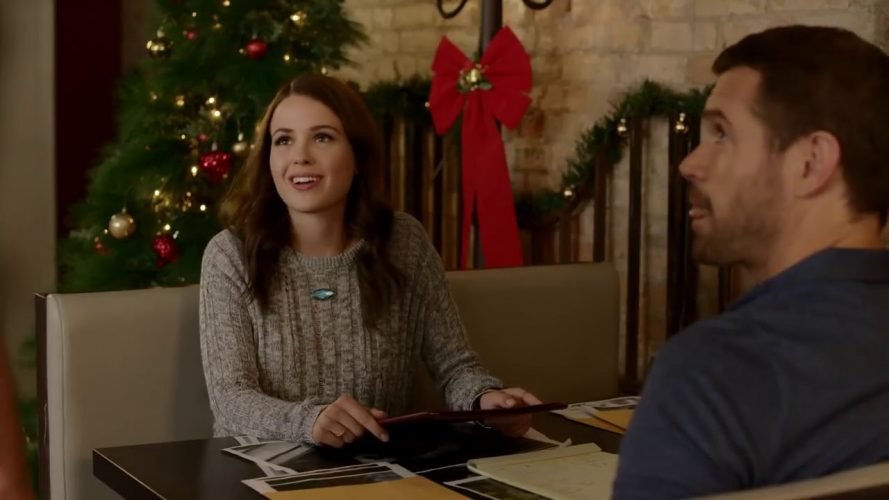 A wedding movie – not very uncommon sub-genre within Christmas and holiday movies, 'Christmas Wedding Planner' is the telltale of Kelsey, a wedding planner by profession is all excited and ready for her next big thing – her cousin's wedding which she has to plan for. Connor, a private investigator is a surprise guest at the wedding and while he is making everyone's heads turn, the person who's smitten the most by his charm and demeanor is none other than Kelsey. Seemingly destined to be together, Kelsey's world turns upside down by his ways and she gets into a whole new world from her workaholism. A wedding after a wedding, eh!
26. My Perfect Romance (2018)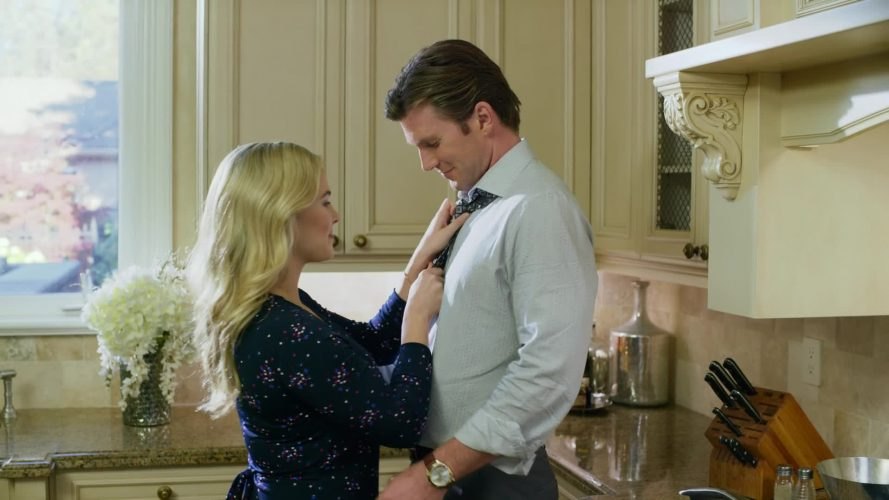 A newbie CEO of a tech company named Robinson Tech, Wes is intrigued by the idea given by one of his employees named Vivian, an algorithm known as 'The Perfect Match'. As an opportunist and a businessman who's looking forward to new avenues of his income, Wes immediately likes the idea and implements it. During one of their pitches, Wes is asked about the viability of the idea and whether it really works as promised and he's forced to try it out with Vivian, which shows even the more interesting outcomes. 'My Perfect Romance' is a sweet-sour love story with its own moments.
Read More: Best Chick Flicks on Netflix
25. Christmas With A View (2018)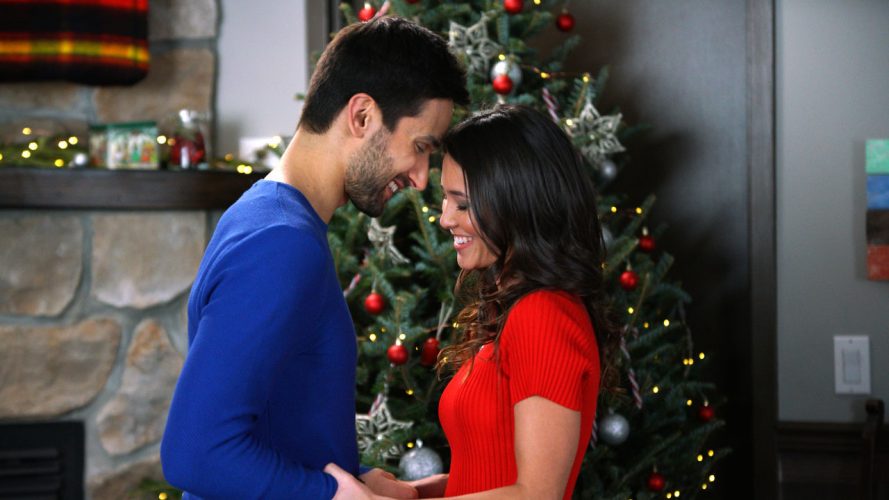 Surrounding a girl named Clara, who aims high at opening a multicuisine, and high-end restaurant in Chicago yet fails somehow, 'Christmas With A View' is a tale of shared passions and hope amidst all adversities. Clara has to head back to her good old Thunder Mountain Ski Resort for Christmas preparations and a new celebrity chef named Shane has joined the group appointed by the owner of the restaurant Hugh Peters. Shane is smitten with Clara but on the other hand, Clara is too busy with her mundane job and preparations that she hardly has time for her potential love that is Shane, amid a very asking boss. What transpires next forms the rest of the story.
Read More: Best Disney Movies on Netflix
24. A Dogwalker's Christmas Tale (2015)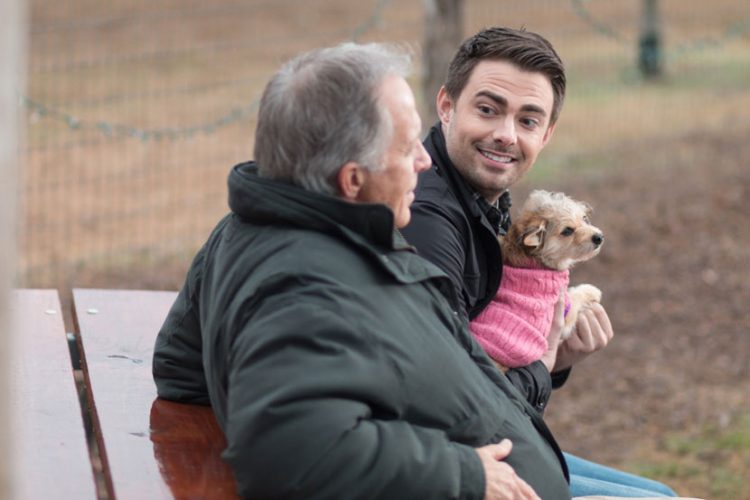 Luce is a student of interior designing and has had a spoilt, yet fulfilling college life. Her boyfriend breaks up with her abruptly stating her shallow and self-centered nature but she refuses to budge and starts prepping up for Christmas instead. She decides to buy herself a ruby necklace and hang out with her female friends. Meanwhile, their affluent neighbors are looking for a companion for their sheepdog and Luce takes up the job of walking their dog to a local park. Soon she comes to know that the said park is to be remodeled as a spa. With the help of Dean, another vet student and pet lover, she protests against the project. 'A Dogwalker's Christmas Tale' is heartwarming, but in pieces.
Read More: Best French Movies on Netflix
23. A Very Murray Christmas (2015)
Bill Murray, playing himself, is worried no one will show up to his TV show due to a terrible snowstorm in New York City. There is room for Christmas' carols to be sung by special guests. Chris Rock, George Clooney, Miley Cyrus, Michael Cera are just some of the very special guests you will find in this Christmas special. It is an intimate, adult special to watch on Christmas Eve.
Read More: Best Spanish Movies on Netflix
22. Merry Kissmas (2015)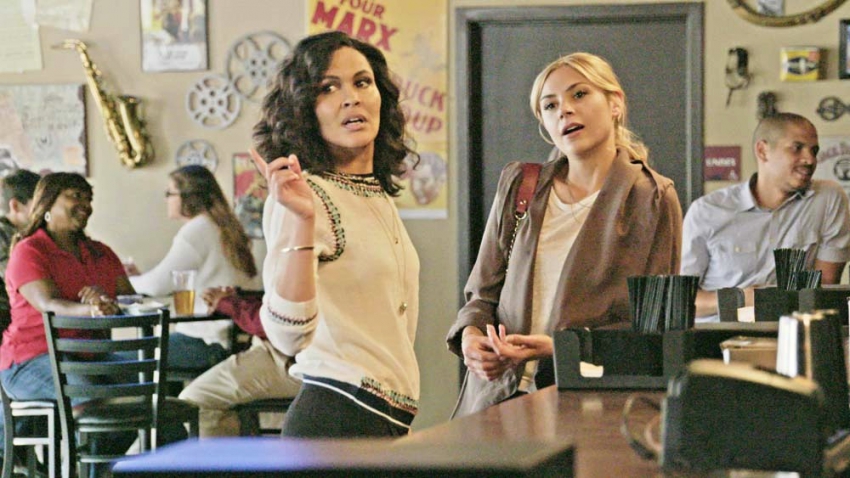 The exciting and hearty story of a woman Kayla who has been engaged recently, 'Merry Kissmas' is the perfect holiday romance for the love story buffs. Turns out, Kayla's fiance is a selfish stage director and is very possessive of her and there isn't an ounce of love between them. Enter Dustin, a caterer who is like a blessing in disguise for Kayla, for she falls for him immediately. What ensues is a love triangle and it isn't very difficult to predict who triumphs. Moreover, the entire setting is in a backdrop of Christmas and gives you a constant holiday feel.
Read More: Best Korean Dramas on Netflix
21. How Sarah Got Her Wings (2015)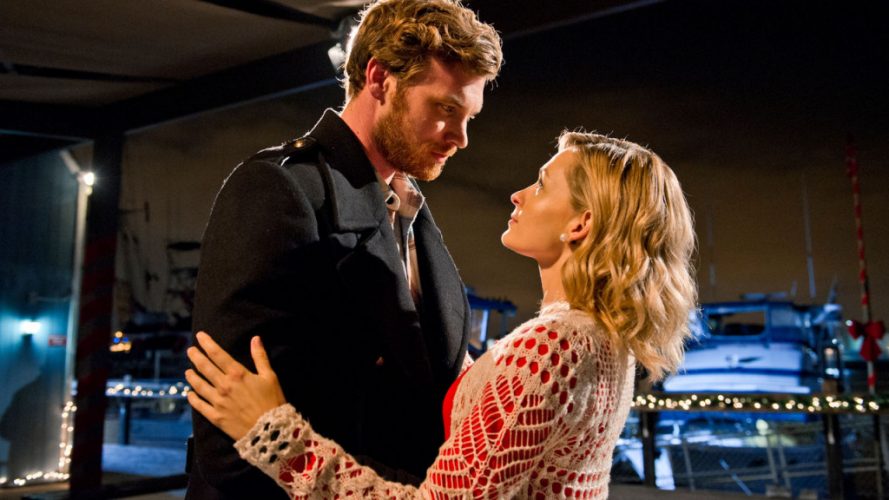 A uniquely premised movie based on the concept of an after-life, 'How Sarah Got Her Wings' is the telltale of Sarah, a woman who is rather known for her endearing and jolly nature. In a strange turn of events, she meets with a fatal accident and reaches the gates of heaven. Given her own understanding of the good deeds she has performed in her life, she's confident that she'd easily get through. To her surprise, her name isn't there on the list but she's given a chance to return for a last-ditch attempt to appear on the list by going back to earth as an "angel" and help a needy person. And she only has 12 days to do so before Christmas comes knocking.
Read More: Best Korean Dramas on Netflix
20. Christmas Inheritance (2017)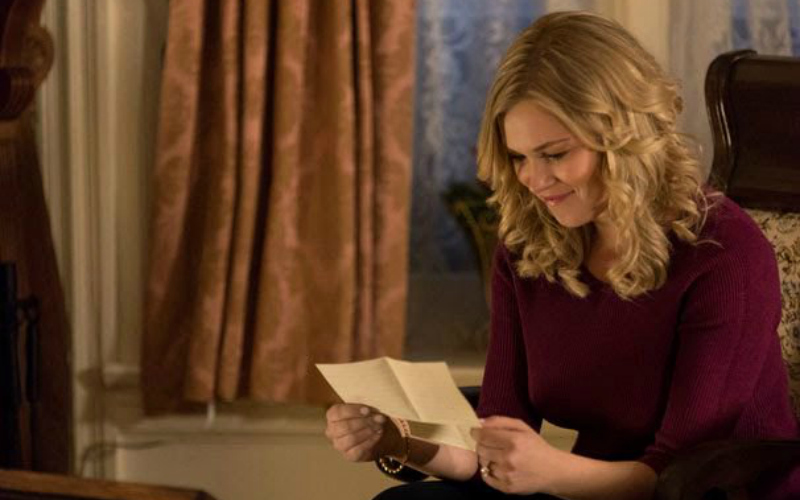 Ellen is the heiress of her father's multi-million dollar business of gift giving. Before she could inherit all of his immense fortunes, she is entrusted with one final task that would determine her competence. Her task – on the eve of Christmas, she is to deliver a special Christmas gift card to her father's former friend and business partner Zeke without revealing her identity to anyone and with only $100 as an amount for the expenses. Ellen then travels to Snow Falls to deliver the letter, befriends Jake, who runs an Inn in the town and falls for him, while she has an overly possessive boyfriend back home. I need not explain how things end now, do I?
Read More: Best Medical Shows on Netflix
19. A Christmas Prince (2017)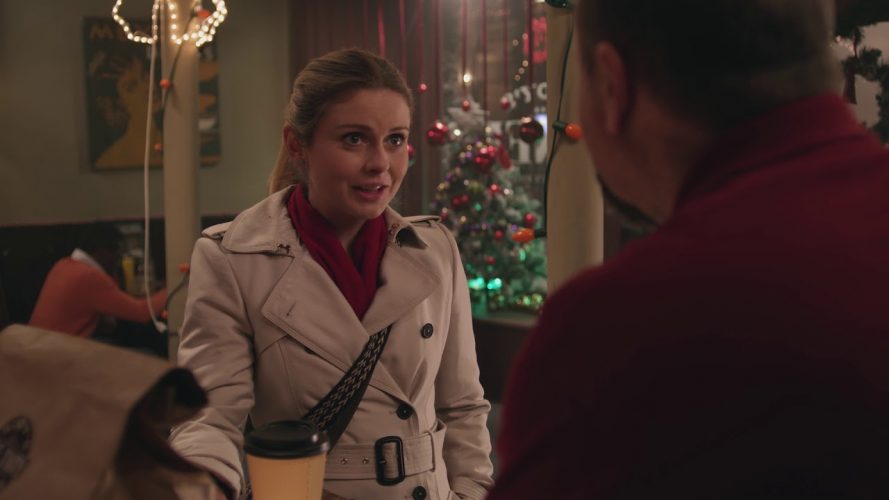 Amber is a reporter who is also longing for stability in her journalism career and she gets an unusual assignment – she needs to head to the Aldovian palace for a press conference. The news is that the Aldovian King has recently died and his son and the heir apparent is a spoilt brat and a playboy and might even abdicate the throne. Turns out, the press conference is no longer happening and Amber decides to sneak into the palace, for she's already been mistaken as the tutor of young princess Emily. Soon, Amber finds out that all she had heard about the prince were white lies and that he isn't the person he was projected to be.
Read More: Best Teen Shows on Netflix
18. The Christmas Project (2016)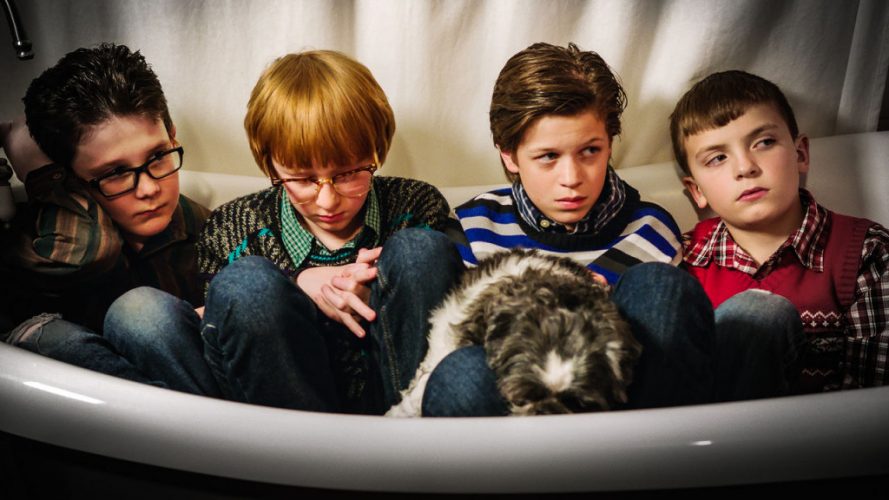 More of a standard-issue, 'The Christmas Project' does impress you because of the kids, and the tradition of gift-giving, if nothing else. Matthew is the second child of the Buckley family, who lives with his three brothers and parents. He is bullied by a kid named Finn, who is a mean menacing kid but yet a lot more impoverished than Matthew is. Owing to the tradition of gift-giving and helping the less fortunate during Christmas time, Buckleys decide to help Finn and his family which peeves Matthew further. Soon, Matthew learns empathy when he realizes Finn has siblings too and an act of kindness from Matthew makes Finn change his perceptions for the former completely.
Read More: Best Psychological Thriller Movies on Netflix
17. A Christmas Prince: The Royal Baby (2019)
The third installment of 'The Christmas Prince' film series, 'A Christmas Prince: The Royal Baby' centers around the lives of Queen Amber and King Richard as they are getting ready to welcome their first child together. During this time, they also have to host the king and queen of Penglia who are visiting them in order to renew a truce between their two kingdoms which has been in place for about 600 years now. Problems arise when the document of this truce goes missing on Christmas Eve when a massive snowstorm starts blowing. It is now upon Queen Amber to find the missing document before a curse befalls upon the royal family. There is nothing exceptional about this film except the way the concept of a whodunit is used in a Christmas movie.
16. Gnome Alone (2017)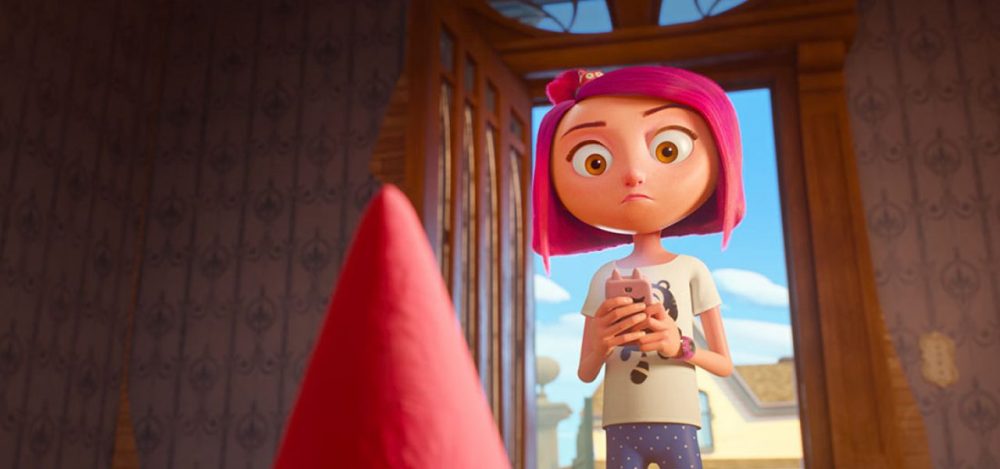 An animated fantasy film at the outset, 'Gnome Alone' is based out on the premise which states the long-standing enmity between Gnomes, a.k.a. the protectors of the earth and Troggs, the destroyers and arch-nemesis of the Gnomes. Enter a middle school student named Chloe, who is not very sure what is in her house's garden – Gnomes or Troggs. She pulls up her sleeves and garners the required help to oust the Troggs from her garden and put up a good fight against them. The film received average to negative reviews upon the time of its release but is still a decent watch.
Read More: Best Murder Mystery Movies on Netflix
15. The Holiday Calendar (2018)
Okay. Riddle me this – if you were to receive a calendar that tells your future this Christmas, would you be all up for it? Well, I would. A struggling photographer Abby inherits a strange calendar called the Advent Calendar and it appears to be telling her the future events. She then decides to use the fortune-telling calendar to find the person she would fall in love with. Predictable yet funnily anticipatory, 'The Holiday Calendar' is one of the latest Netflix entrants on this list. Also, it makes for a very endearing Christmas movie.
Read More: Best 80s Movies on Netflix
14. Angels in the Snow (2015)
The Montgomery's are a troubled yet affluent family of five – Charles and Judith and their children Alex, Jenny and Emily. Prior to Christmas, they're visiting a mountain cabin in upstate NY which has been constructed by Charles' company. Everyone in their family knows that Charles would always prefer work over family and that the family is the last of his priorities among their affluent lifestyle. They reach the cabin just before a snowstorm and they get a knock on their door. The Tucker family is stuck in the snowstorm and is seeking refuge and to the Montgomery family's surprise, they are a closely-knit family with a lot to learn from. Within the cabin, bonds form, love is shared and warmth is spread with is contagious with both the families. A good holiday watch, this one.
Read More: Best Psychological Thriller Movies on Netflix
13. Christmas in the Smokies (2015)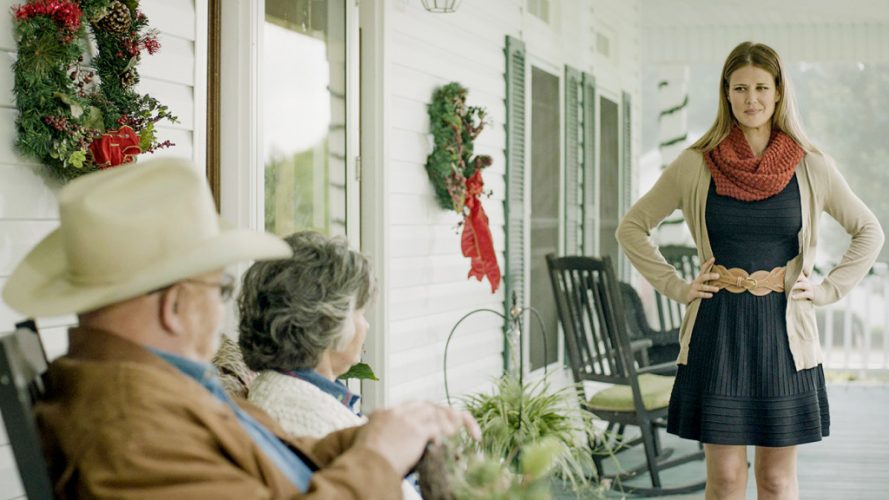 Set in the Smoky Mountain region, 'Christmas in the Smokies' is a heartwarming tale surrounding Shelby, who is visiting her family's ancestral berry farm during the holiday season. Turns out, the farm is about to be seized and demolished to be converted into a retail estate. Her last hope is the townsfolk who can help her save the farm, the only catch is that she will have to reunite them all. Shelby, with the help of her former lover who was also a music star, organizes a concert and gathers everyone to spread her message of love and peace. 'Christmas in the Smokies' is not extraordinary but is palatable, to say the least.
Read More: Best Stoner Movies on Netflix
12. A Holiday Engagement (2011)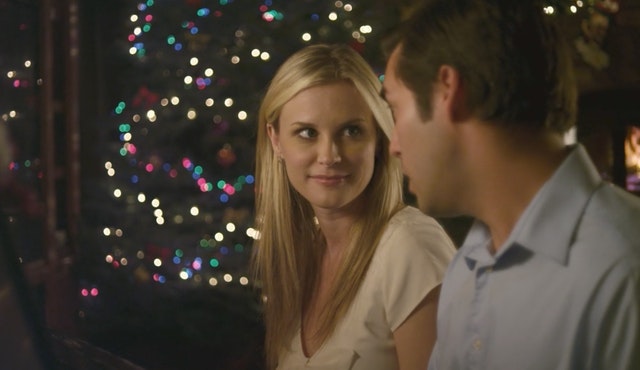 Thirty-something Hillary Burns has spent her life trying to get the approval of her parents, most specifically her mother. Afraid to tell them she's been dumped, Hillary hires an actor to play her fiancé during a 4-day Thanksgiving weekend at her parents' house. "Holiday Engagement" is an engaging romantic comedy that genre fans will like. Actors Somerville, Bridges and Long make a great trio, while the supporting actors are nice as well. Besides, the production looks good, with nice sets, costumes, and a nice art direction.
Read More: Best Stoner Movies on Netflix
11. How the Grinch Stole Christmas (2000)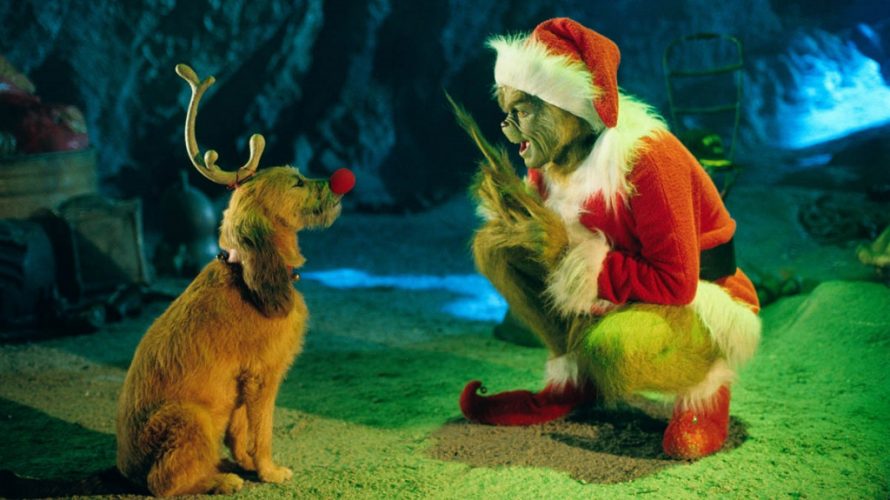 Based on a book by Dr Seuss this classic holiday film is magic and light-hearted. On the outskirts of Whoville, lives a green Grinch seeking revenge. He secretly plans to ruin the Christmas holiday for all of the citizens of the town. The whole movie will give you a festive cheer. Jim Carrey is a master of his trade and no one could have played this role as better as he did. However, the supporting cast is also talented and charming. Overall, director Ron Howard succeeds in making a classic family film to re-watch every Christmas.
Read More: Best Trippy Movies on Netflix
10. The Princess Switch (2018)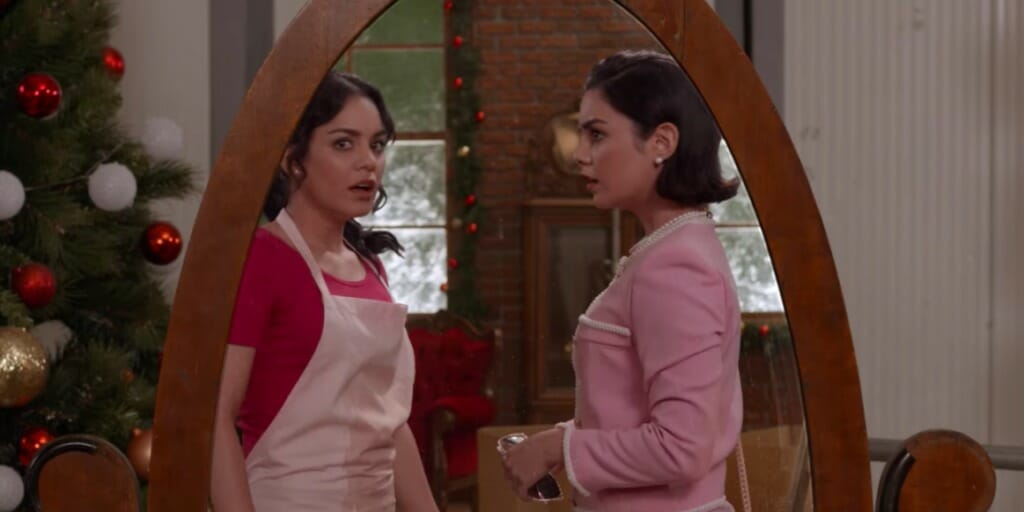 An adventurous flick with Vanessa Hudgens in the lead as Stacy / Princess Margaret, 'The Princess Switch' begins with Stacy De Novo, a baker who runs a pastry store along with a friend Kevin. Stacy finds out that Kevin has entered a prestigious pastry making competition which is scheduled in the Kingdom of Belgravia. Stacy and Kevin leave for the place. In Belgravia, there's a festive occasion, for Princess Margaret is getting married to the Kingdom's crown prince Edward. Stacy and Margaret find out that they are strangely identical to each other and agree to switch roles for a few days. Stacy dons the cap of Princess Margaret and falls for Edward, the crown prince, while Margaret falls for the commoner Kevin. A refreshing tale of two newfound romances, 'The Princess Switch' is a delightful watch.
Read More: Best Dance Movies on Netflix
9. Get Santa (2014)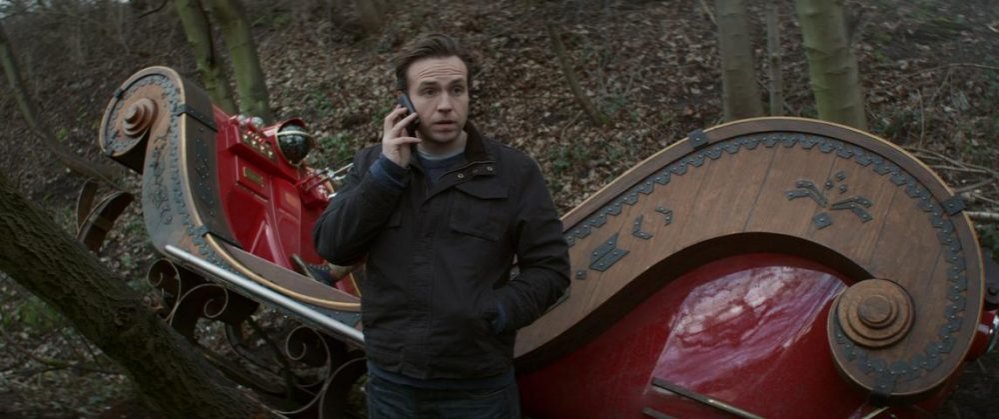 Santa Claus is in big trouble. A father and son team up to save Christmas once they discover Santa Claus sleeping in their garage after crashing his sleigh and finding himself on the run from the police. "Get Santa" is a great holiday movie with a distinctly British sense of humour. Besides being an intelligent and refreshing children's film, it can be very much appreciated by adults. Although not the most original film, it has a perfect balance between comedy and sadness. Overall, it is a moving, good family and kids film.
Read More: Best Trippy Movies on Netflix
8. Dear Santa (2011)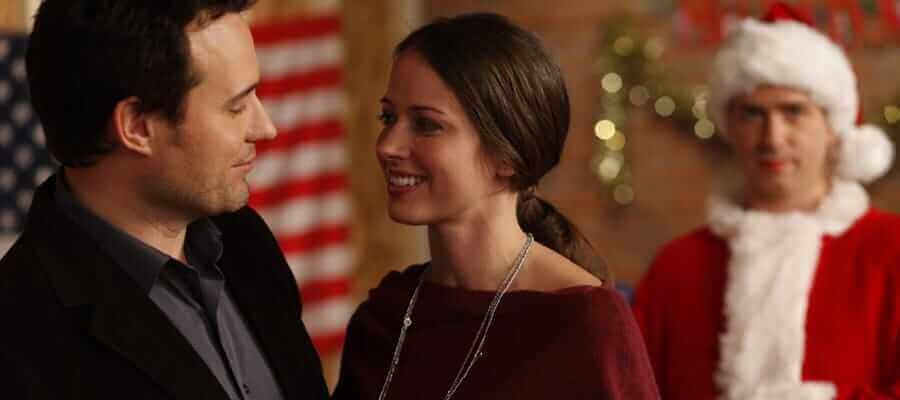 Jason Priestly takes over this warm romantic comedy about Crystal, a party girl struggling to change her frivolous ways. When her parents decide it is time for her to be independent they give her until Christmas to put herself together. Afraid of being poor and having no boyfriend, Crystal gains hope when she finds a letter to Santa from seven-year-old Olivia (Emma Duke). Although a bit cheesy and with some clichés, it is a sweet movie that does not take himself seriously. Perfect if you want to chill on a Sunday afternoon.
Read More: Best Murder Mystery Movies on Netflix
7. The Spirit of Christmas (2015)
Kate, a workaholic lawyer, travels to Vermont to make the sale of an inn. She soon learns that the reason it won't sell is that it is haunted by a man who cannot move on until the mystery of his death is solved. With Kate's promotion resting on accomplishing this task, she checks in and haggles with the Christmas spirit. Supernatural lovers, this one is for you. With a unique story and a decent mystery attached, this movie has a convincing acting and nice sets. Besides being a little suspenseful, it is entertaining and perfect to watch on Christmas Eve.
Read More: Best Dance Movies on Netflix
6. Tree Man (2015)
Francois the Tree Man is far from his family in Quebec, selling Christmas trees and living in a van on the streets of New York City. Like the hundreds of sellers who arrive from Canada, New England, and Europe, Francois delivers the magic of the season. He is a storyteller, a different kind of Santa Claus, a confidant, a friend, a father figure to the locals. "Tree Man" is the story of Francois's journey, how he arrived here, what holds him, and the conflict that will cause him to leave.
Read More: Best 80s Movies on Netflix
5. The Knight Before Christmas (2019)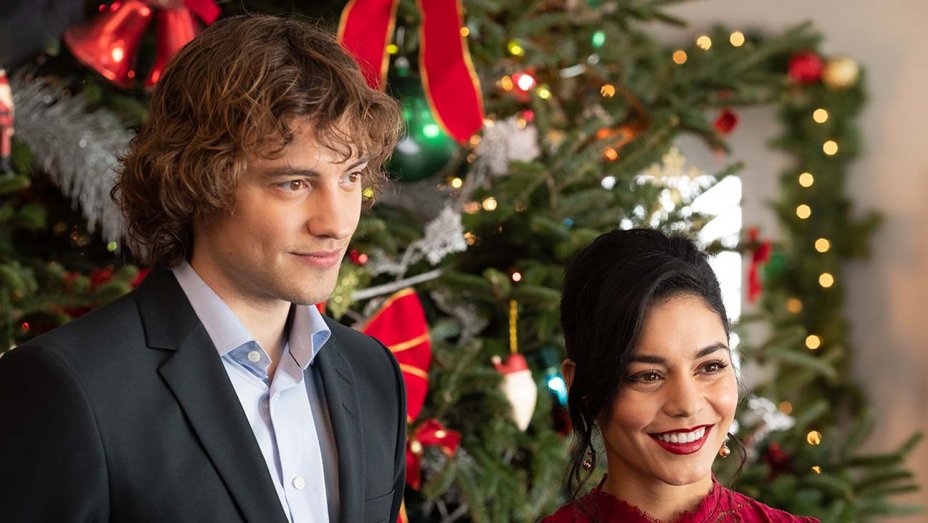 A Netflix original Christmas film, 'The Knight Before Christmas' is the story of a woman called Brooke who has given up on having a meaningful romantic relationship. While she is pondering over her fate, Brooke one day comes across a medieval knight called Sir Cole who has been transported by a sorceress to the modern world. Brooke and Sir Cole soon develop a close friendship as she shows him the modern world. Brooke also wants to help Sir Cole fulfill the mission for which he has been sent in the first place. As the days go by, Sir Cole realizes that he is really happy in this world with Brooke by his side, and wonders if he really wants to go back to the place and time where he came from in the first place. The film is nothing extraordinary and does not deviate from the expectations one might have while watching a Christmas romantic comedy.
4. Holiday Rush (2019)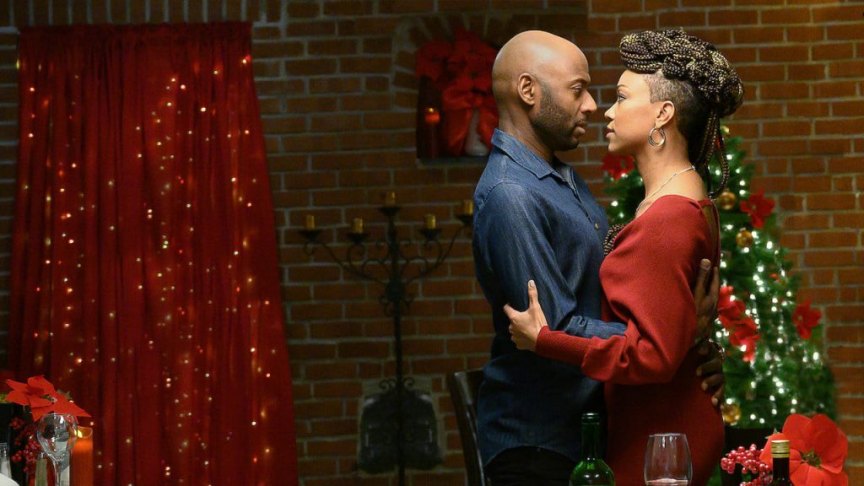 A sweet Christmas film with a very important message, 'Holiday Rush' centers around the life of radio DJ Rashon "Rush" Williams (Romany Malco), who is a single dad taking care of his four kids. It so happens that just before Christmas, Rush loses his job at the radio station he has been working for quite some time. Problems mount on him as his children begin making lists of some really expensive items that they want to have for Christmas. When Rush is in such a dilemma, his aunt and the producer he used to work for figure out a way in which he could buy a radio station and continue his on-air career. However, in order to do so, Rush's children have to relinquish their demands for Christmas. 'Holiday Rush' shows us how Christmas is not a time for lavish gifts, but of realizing the true value of our loved ones and being happy with the fact that there are some people who will constantly care for us no matter what.
3. The Christmas Chronicles (2018)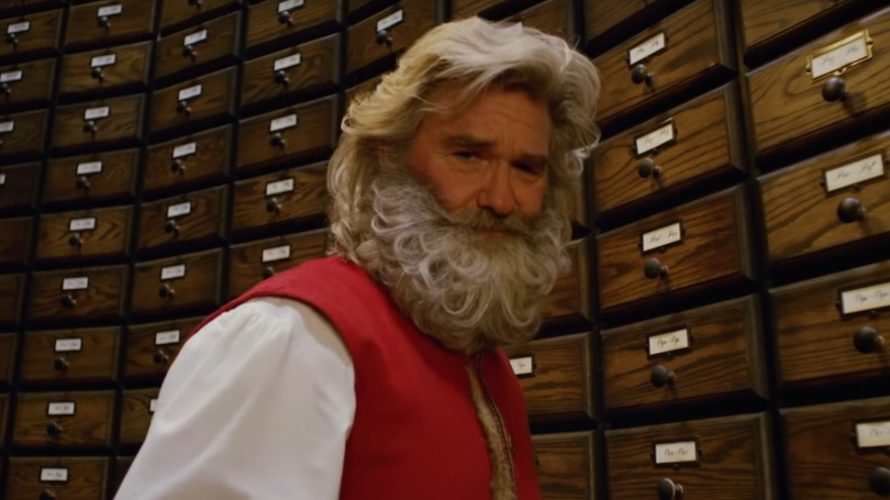 Released on 22nd November 2018, 'The Christmas Chronicles' is the story of a dysfunctional family with teenager Teddy and his sister Kate at the helm. Their father had passed away while on the job and their mom is going the extra mile by working at a local hospital to make for a living. Kate finds her dad's camcorder which has a recorded message to Santa Claus. Meanwhile, Teddy spends his time drinking and partying like there's no tomorrow. On Christmas Eve, as their mother rushes to the hospital citing an emergency, Teddy and Kate decide to put up the camcorder hidden at a place to catch Santa in action. And boy, does he give a glimpse. 'The Christmas Chronicles' is flawed, yet makes for an engaging story.
Read More: Best Suspense Movies on Netflix
2. White Christmas (1954)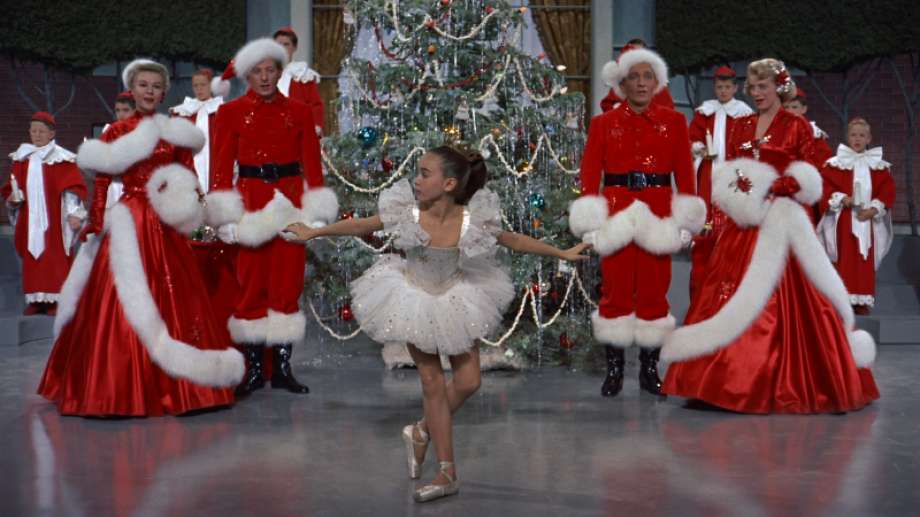 Two song-and-dance teams become romantically involved and join each other in a mission to save a failing Vermont inn. Besides the truly wonderful music score, this film also boasts of interesting, funny characters. Its cast is amazing, especially Danny Kaye, Bing Crosby, Rosemary Clooney, Vera-Ellen. All of them have delightful performances and great chemistry. Just like the song that inspired it, White Christmas has proved to be a timeless holiday classic and will remain so.
Read More: Best Crime Documentaries on Netflix
1. Klaus (2019)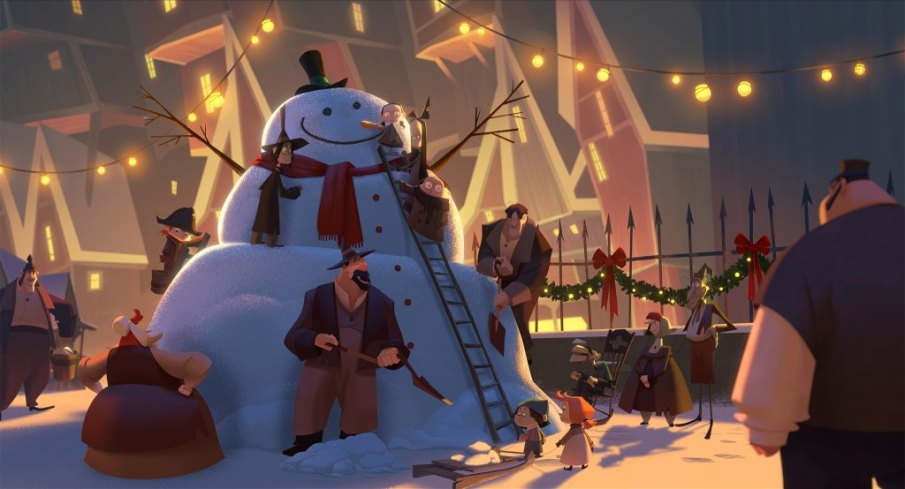 An animated Christmas film by Netflix, 'Klaus' centers around the story of a postman called Jesper (Jason Schwartzman) who has been posted at an island over the Arctic Circle because of his poor performance at the postal academy. Jesper finds that this island has no work for him at all since everyone here is busy hating each other and hardly exchange letters. One fine day, Jesper comes across a huge man called Klaus who makes beautiful handmade toys. Jesper quietly keeps a drawing by a kid in Klaus' house and leaves but is quickly confronted by Klaus who wants Jesper to deliver a toy to the kid who has made the drawing. Soon word spreads around town and children become eager to send letters to Klaus hoping for a gift. Those kids who cannot write yet are sent by Jesper to Ms. Alva (Rashida Jones) for help. The efforts of Jesper, Klaus, and Ms. Alva suggest that things are about to change for the children of this town. With a beautiful message of friendship and love, 'Klaus' is a perfect Christmas film for children. It boasts of some fantastic animation, a sweet story, and a brilliant voice acting by the three leading actors.
Read More: Best Football Movies on Netflix