One of the most important and mesmerizing forms of art, dance, is present everywhere in our daily lives. It has often been said that dance sets one's soul free. Be it street dancing or contemporary, Hollywood seems to have hit the right notes despite a relatively smaller number of dance movies it has produced. Slowly and steadily, Hollywood is moving towards depicting music and dance as a part and parcel of their films. 'La La Land' is a very fine example which took most Americans by surprise. Still, from wonderful documentaries about ballet or tango to heartfelt stories about passion for dancing, here's a list of really good dance movies on Netflix that you should watch, if you have a penchant for it or if you'd like to pursue it as a career. You can also watch some of these dance movies on Hulu or Amazon Prime.
13. The Tribe (2018)
Originally released as La Tribu, 'The Tribe' is the compelling narrative of Fidel, a man who had a fiasco at the office while he was caught having sex with the secretary. A year later, Fidel could be seen on the lookout for his mother Virginia, who had given him for adoption after his birth citing lack of finances. After he finds her in a hotel where she's working as a janitor. Instead of meeting her in the hotel, he waits in the pub where a brawl ensues, with Fidel leaving in a haste without the meet. Virginia later comes to know of Fidel's amnesia and how he forgets where he belongs to or where he comes from. Virginia later learns that Fidel has a penchant for street dance and shapes her relationship with Fidel accordingly. 'The Tribe' is a simplistic, entertaining watch for those feeling bored in an afternoon.
12. Battle (2018)
One of the very recent dance movies that come to our minds, 'Battle' is the tale of Amalie, a hard-working dancer whose father is in penury, forcing her to give up on her dreams. She meets Michael, a street dancer, and is immediately smitten by his ways which are very different from others. Fixated between her newfound life with Michael while dealing with financial troubles, she must struggle and find her way out before its too late. In my humble opinion, 'Battle' is one of those underrated, masterful gems that deserve an applaud and is worth your time.
11. White Christmas (1954)
The story of this 1954 musical film is centered around Bob Wallace and Phil Davis, two WWII veterans who now have formed a song-dance group which goes around from one town to another, performing for the locals. One day, the two friends encounter Betty and Judy, two sisters who have also formed a dance group, and perform their acts in nightclubs. Circumstances take these four performers to the Columbia Inn in Pine Tree, where they are to perform for the guests. The two men are surprised to learn that this inn is owned and operated by their commanding officer in the army, General Waverly. The general is rather worried because his inn is not doing business as it should and it is high time that some money comes in to help him run the place. Bob and Phil resolve that with their performance, they will ensure General Waverly earns a decent amount. This film is about the love, joy and cheer of Christmas, where every soul finds something to cherish or be happy for. It is one of the best dance movies on Netflix right now.
10. Bobbi Jene (2017)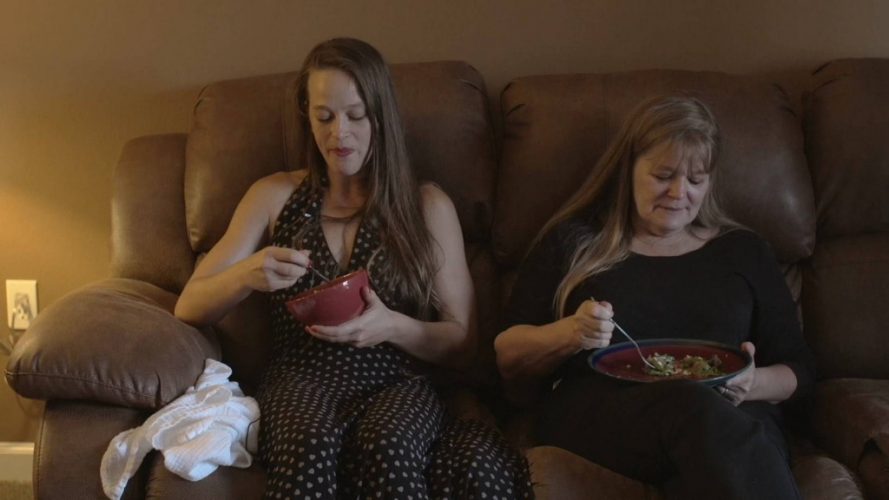 Roger Ebert has rightfully said about the movie – if one doesn't know what is the direction of the story and the entire movie is a pointless lump, it doesn't matter whether it is a dance movie or a musical comedy. 'Bobbi Jene' is an Israeli dancer and has been a part of the prestigious Batheseva Dance Company for the past nine and a half years. She thinks about the struggles faced by any woman of her age, while mulling to move to the United States, leaving her boyfriend and family back in Israel. Although the film has contemporary dance sequences sporadically, perhaps a little bit of fervour would've added to the success of the movie.
Read More: Best Christian Movies on Netflix
9. ABCD (Any Body Can Dance) (2013)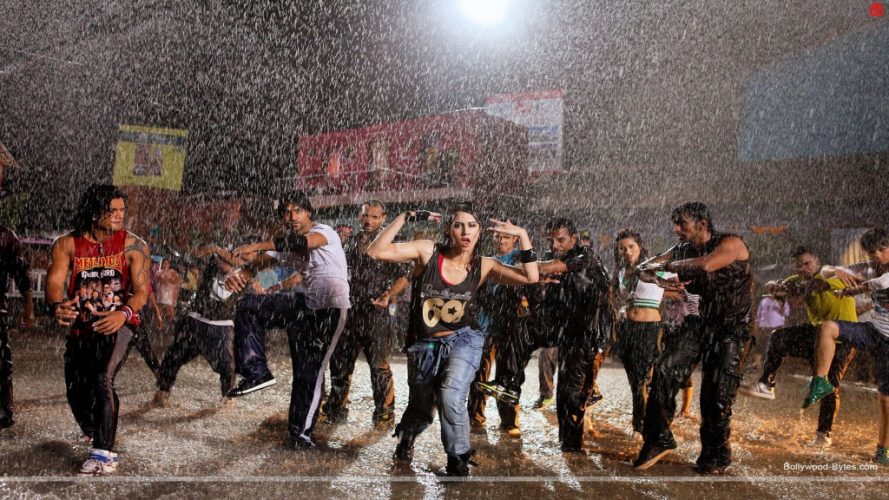 The manager of a dance company Jehangir Khan has a fallout with their choreographer Vishnu when the latter quit the company and mulls going back to Chennai to find his roots. When he witnesses a bunch of lads using parkour to evade the police, he sees raw talent in them and decides to train and discipline them for a dancing competition. The group of young lads eventually are divided into rival factions who could even kill each other if it comes to that. The coming together of factions, auditioning, participating and winning the competition once and for all forms the remaining of the narrative of 'ABCD'. The movie was widely appreciated as it was out of the league from regular Bollywood films and showcased dance steps which are on par with what Hollywood does nowadays.
8. Leap! (2016)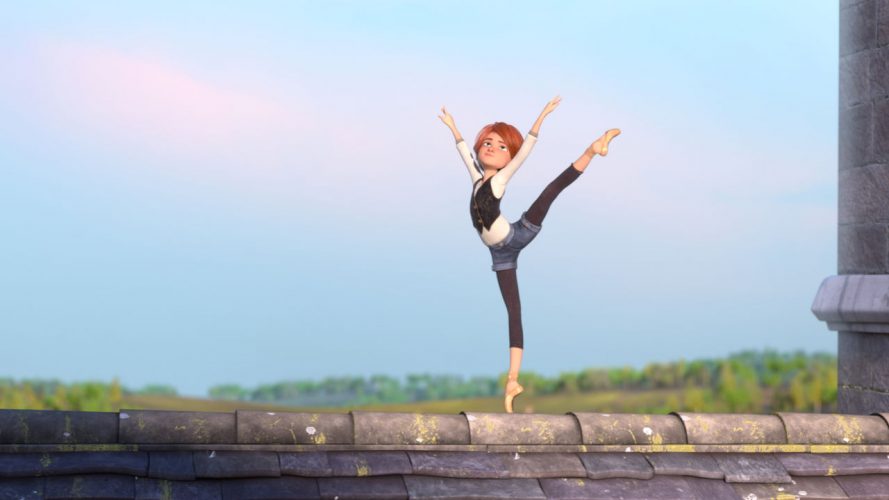 One of my favourites on this list, 'Leap!' is the narrative of an orphan girl named Felicie who comes to Paris along with her friend Victor to realize her dreams of becoming a ballerina. Felicie is taken under her protection by Odette, a cleaner working at the Paris Opera who walks with a limp. She agrees to train Felicie and help her learn tricks of the trade. Camille is a spoilt brat and the daughter of Regine, a wealthy restaurant owner. When a letter is sent to Camille, confirming her selection into the Paris Opera Ballet, Felicie assumes the identity of Camille and joins the ballet, where she learns what she could and followed by a dance-off in the end. 'Leap!' boasts of strong characters, impeccable animation and a distinguished story.
Read More: Best 80s Movies on Netflix
7. Match (2014)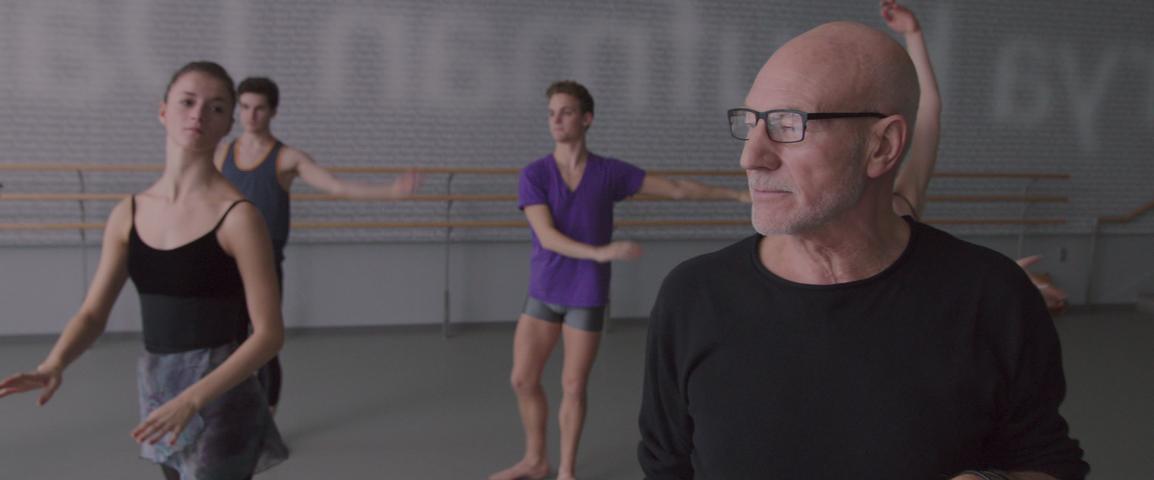 Tobi is an ex-dancer who had left his wife and kid when he was young, to pursue his career in dance. In the present day, Tobi is working as a ballet instructor and is being interviewed by Mike and Lisa, a husband-wife duo, who claim they are writing a paper on the dance of the '60s. As the interview progresses and Mike's questions become increasingly of a personal nature, he tells Tobi that he thinks Tobi is his biological father. While Tobi disagrees, Mike forcibly collects Tobi's blood sample and rushes to a DNA test which turns out to be negative. Tobi then invites all his friends and family for a dinner, while knowing he is Mike's real father. Thought the movie doesn't showcase dance as others do, it still qualifies as a dance movie for all we know.
Read More: Best Crime Documentaries on Netflix
6. Alive and Kicking (2016)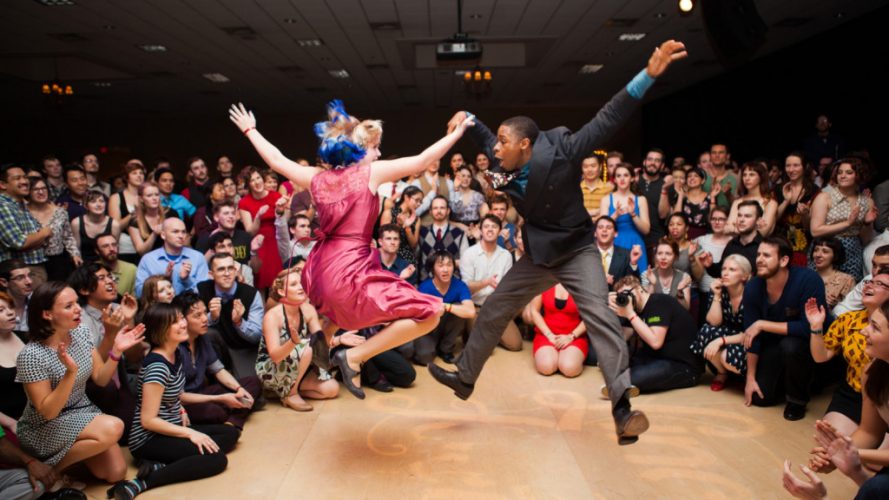 A documentary set around Swing Dancing, the new American dancing trend that dates back to the '20s and '30s when it was widely popular, 'Alive and Kicking' finds its origins in Harlem and has been flourishing ever since. Watch this short documentary film if you want to relish the taste of how American dancing looked like back in the day.
Read More: Best Psychological Thriller Movies on Netflix
5. Homecoming: A Film By Beyonce (2019)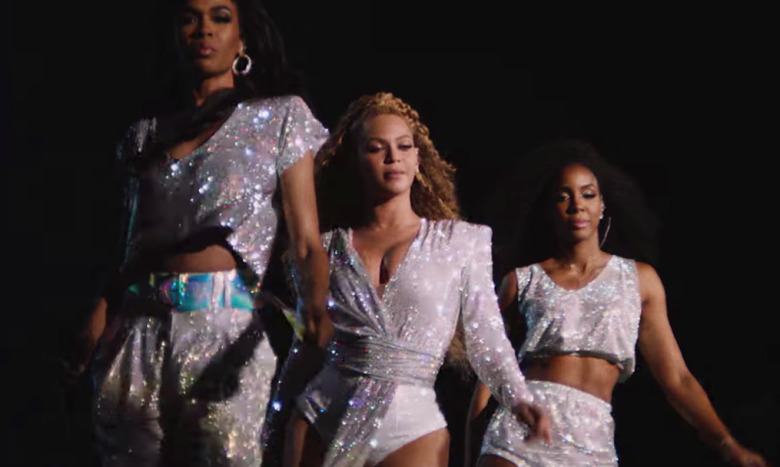 Beyonce is one of the most sought-after musical artists in the world today. Her concerts are always sold out no matter which part of the world she performs in. Thus, for her fans to witness a concert film of hers on Netflix is surely a rather exciting affair. To bring the live experience to her fans, Beyonce collaborated with Netflix in making this film which she has written, directed, and also executive produced. 'Homecoming' shows us her headlining performance at the 2018 Coachella Valley Music and Arts Festival, one of the biggest music festivals in the world right now. The best thing about this film is that it not only offers us a look into the performance, but also the tremendous work done backstage which facilitates the smooth running of the show. This is, without any doubt, one of the best concert films you will ever see.
4. Dance Academy: The Movie (2017)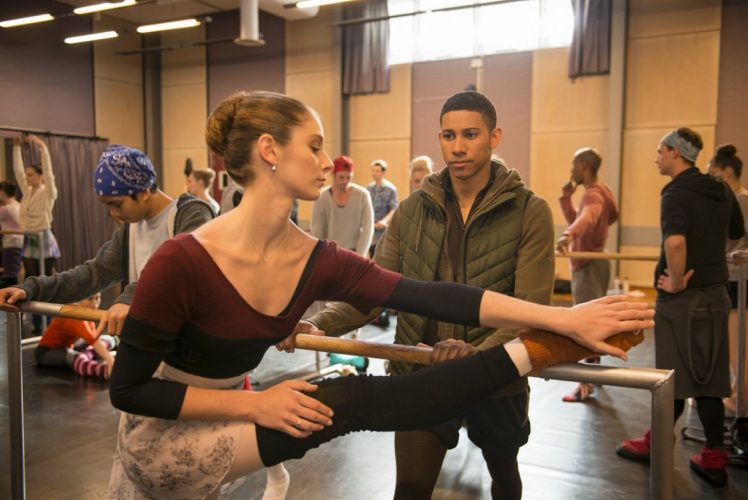 The movie is a continuation of the Dance Academy television show and is set 18 months after the conclusion of the third season. Tara Webster who is a seasoned dancer now continues to pursue her career as a dancer. She is trying to join a dance company named National Ballet Company. A freak accident occurs and she ends up breaking her spine. After escaping from New York, Tara's life is as subtle as you can imagine it to be. 'Dance Academy: The Movie' doesn't even boast of much dancing, let alone seeing dance-offs or street dance duels. The focus of the movie remains of the relationships as a whole and doesn't surround much on the dancing part. Still, 'Dance Academy' is one of the most honest and heart-filled movies on this list.
Read More: Best Murder Mystery Movies on Netflix
3. Strike a Pose (2016)
In 1990, seven young dancers joined Madonna on her most controversial tour. Twenty-five years later, they reveal the truth about life during and after the tour. "Strike a Pose" is a heartwarming tale about overcoming shame and finding the nerve to be who you are. This Dutch documentary shows footage of the 1990 tour but, most of all, tell moving stories about the reality of failure. We hear their struggles but also their determination. It can be considered a sequel to the documentary film "Madonna: Truth or Dare".
Read More: Best Korean Dramas on Netflix
2. Mr Gaga: A True Story of Love and Dance (2015)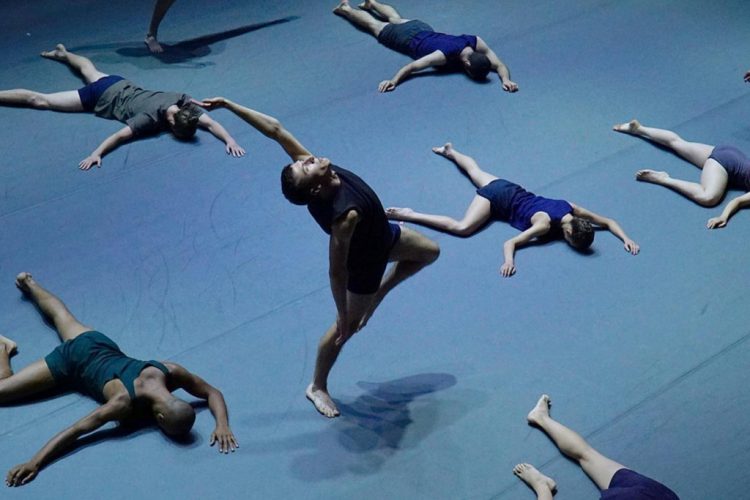 Ohad Naharin, an artistic director of the Batsheva Dance Company, is considered one of the most important choreographers in the world. This insightful documentary meets him at a critical turning point in his personal life and introduces us to a man with an extraordinary vision. Filmmaker Tomer Heymann filmed it for eight years and created a mixture of intimate, personal rehearsals and exclusive footage of incredible dance sequences. "A True Story of Love and Dance." "Mr Gaga" is not just a dance film but it is an essential view for dancers and non-dancers alike.
1. Frances Ha (2013)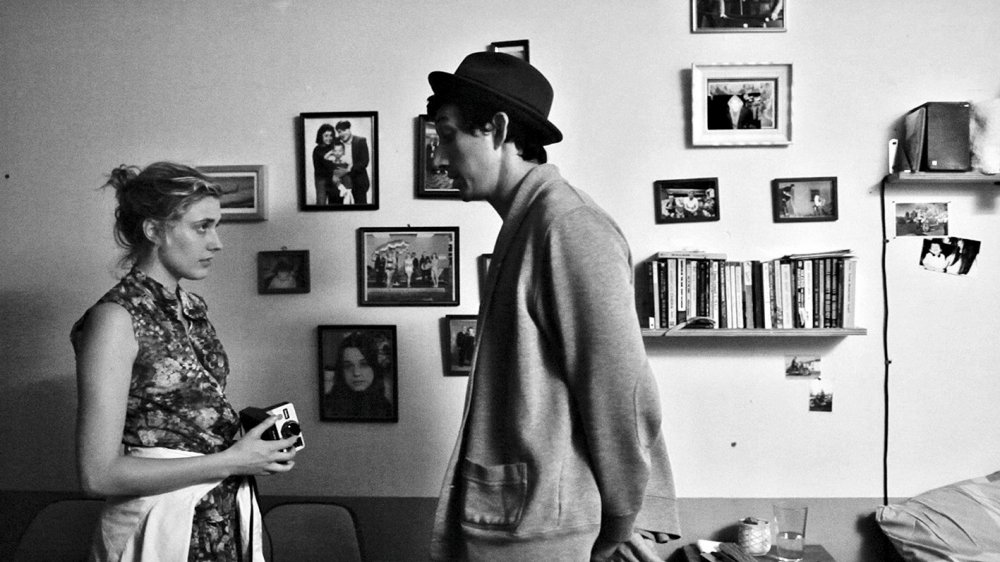 Noah Baumbach's swan song, 'Frances Ha' is a film about an aspiring dancer who tries to make ends meet in New York, living with her friend Sophie and working as an apprentice in a dance company. When Sophie says that she wishes to give up their apartment, Frances has to move as well because she will not be able to afford the rent on her own. We follow her life as she struggles to survive in the hustle and bustle of New York City where the lives of the world's richest and also people like Frances collide on a daily basis. She is a modern woman who is trying to survive, just like everyone, in this ever-moving urban cycle. The film is poignant, with some rich writing and characterization, with Baumbach's nuanced direction offering us a glimpse at city life with all its complexities.
Read More: Best Stoner Movies on Netflix