Stoner movies have been around since the '70s. One of the best stoner films of the era that I remember is 'Up the Smoke (1978)', which depicts the tale of two stoners who are on the run from Mexico to the US with the police on their tail. Then we've had some classics like 'Sausage Party', 'Dazed and Confused' etc., which are often regarded as benchmark stoner movies, albeit for no reason. Based on the potency of what you smoke, we have also witnessed movies like 'Dude, Where's My Car?', 'Knocked Up', 'Growing Op' etc., which have crossed all the limits of being called as "stoned" and they all stand way above the regular stoner movies on the "stoned" index.
Netflix, however, only has a limited number of stoner flicks and we couldn't find the major hits of the stoner sub-genre on the streaming giant. Still, this list of "stoner movies" includes not only great films that will blow your mind while you smoke something but also a documentary about marijuana usage and movies that, in one way or the other, involve drugs. Because who cares what you're watching when you smoke, right? They are all going to surprise you in different ways. With all that said, here's the list of really good stoner movies on Netflix that are available to stream right now.
20. Mac & Devin Go to High School (2012)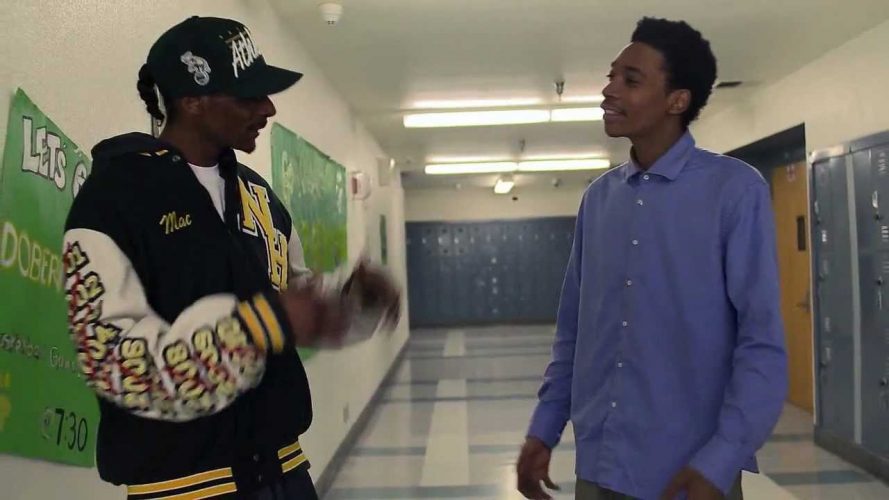 Snoop Dogg and Wiz Khalifa are two high school students (HIGH school, get it?). Snoop Dogg must graduate, and Wiz Khalifa has to help him while struggling to write his valedictorian speech. This film is only good if you smoke something while you are watching. There is a little bit of everything: musical breaks in-between scenes and a lot of jokes that will make you laugh. Although the plot does not have a lot of substance to it, it has some good moments and is worthy of a one time watch if you don't have anything else to do other than being stoned. Or at least, pretending to be.
Read More: Best Holocaust Movies on Netflix
19. Dude (2018)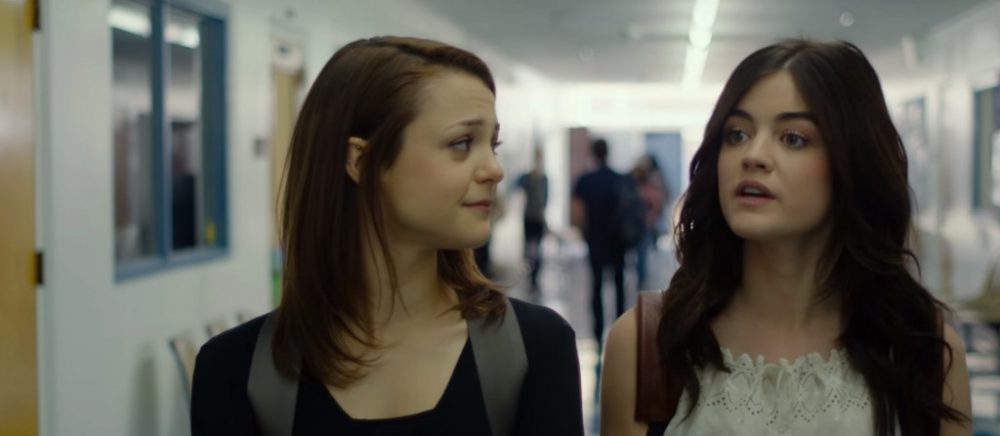 Four high school friends who are entering their last year – Lily, Chloe, Amelia, and Rebecca – are generally fooling around, smoking weed, dealing with their family problems, and generally talk about strenuous relationships, boys, proms, vulgarity, and weed. As they head into their final year, they start dealing with the losses in their lives: the pain of losing their friends, the parting of ways owing to jobs, and the typical withdrawal symptoms one faces while leaving school for the last time. About the weed, there's a donkey-kong shaped bong named Donkey Bong that has been repeatedly focused upon throughout the film, without any reason; however, apparently, it consumed a lot of the film's budget. The movie was criticized and appreciated equally and remains to be one of the best Lucy Hale movies out there.
Read More: Best Animation Movies on Netflix
18. The Package (2018)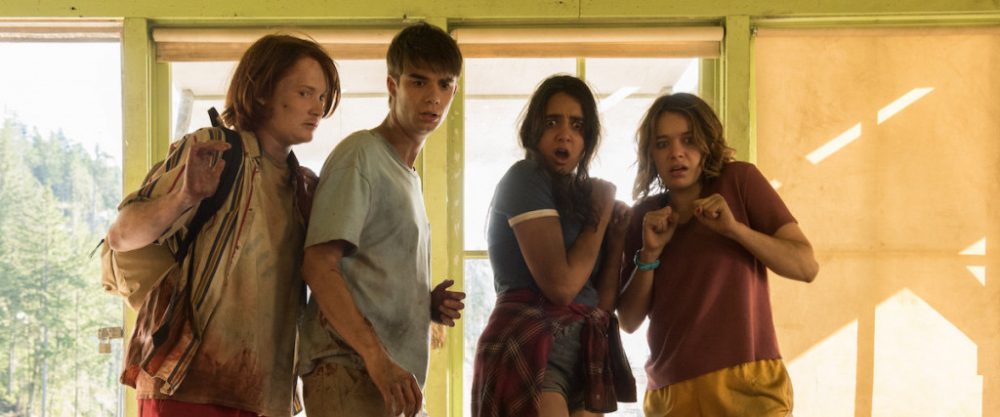 A black comedy at the outset, and with an IMDB rating of 5.5 (you're the best judge), 'The Package' is mostly set around a group of five friends/crushes/acquaintances – Sean, Jeremy, and Donnie – the boys who were planning on going to this camping trip, which is later joined by Becky (Jeremy's sister) and Sarah. During the booze-filled fun night the folks are having, with campfire, profanity, and everything, Jeremy happens to cut off his organ by an accident. This sends everyone to a frenzy, with folks searching for his organ and aiming to take it to a hospital within 12 hours for penile reattachment surgery. Everything happens with a comedy of errors and horrors, with the remaining four seemingly failing at each and every task they're picking up. Long story short, 'The Package' is hilarious and at the same time, a lot clichéd with jokes that we've previously seen in many other movies. Still, it is like a breath of fresh air compared to the movies we've had so far on the list.
Read More: Best Gay and Lesbian Movies on Netflix
17. The Do-Over (2016)
Max and Charlie are old buddies. As they are fed up with their routine lives, they hatch up an evil yet effective plan to get out of their shells and be something else. While on a boat trip, Max blows up their boat, and when Charlie wakes up, Max proposes that they can have a new and different life by assuming other identities. They relocate to Puerto Rico and assume the identities of Dr. Ronald Fishman and Butch Ryder respectively. Soon, they start getting troubled by the pasts of their newfound namesakes. 'The Do-Over' is a typical Adam Sandler movie that would give you both moments of laughter and cringe. Yet, it is one of those stoner movies that can be watched over the weekend.
Read More: Sexiest Movies on Netflix
16. Weed the People (2018)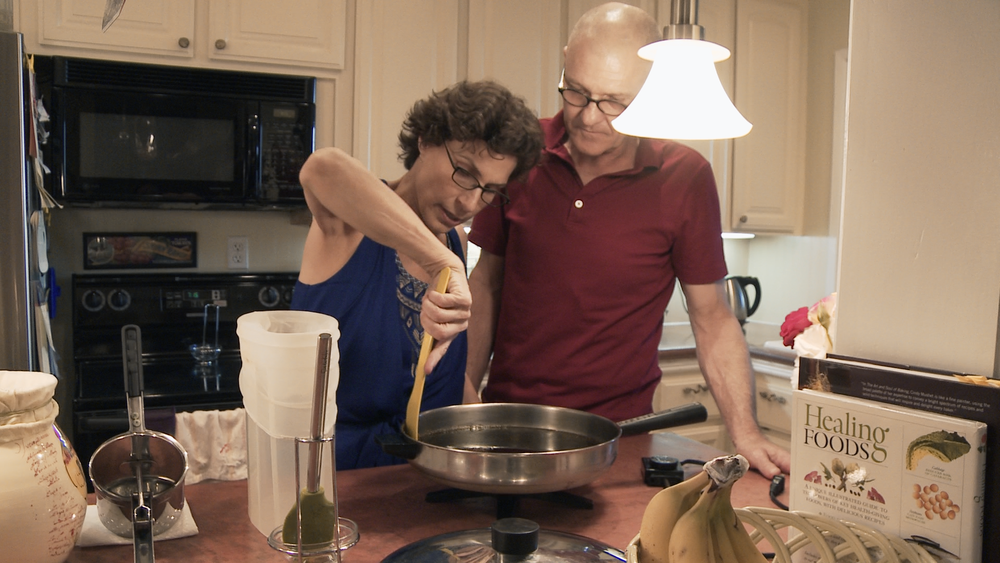 The name might be suggestive of a "stoner movie" but this one is definitely worth a watch. Receiving rave reviews, this informative documentary highlights the struggle of parents using marijuana for the treatment and pain management of their children with cancer. 'Weed the People' documents testimonies of people who struggle as they spend a large amount of money trying to obtain "federally illegal" medications. This exposes the hypocrisy of the laws and the politics of the pharmaceutical industry as they refuse these treatments based on "lack of research" or "empirical evidence" whereas they do not facilitate research in the area, instead they are being a hindrance. Obtaining standardized and safe medications under these circumstances is made harder due to these legalities. This goes beyond the pot-activist propaganda and educates us on the legitimate science behind marijuana.
Read More: Best Short Films on Netflix
15. Moonwalkers (2015)
'Moonwalkers' begins with agent Kidman, a Vietnam-war hardened PTSD-ridden veteran who is entrusted with the task of finding Stanley Kubrick, paying him a hefty sum of money and filming a fake moon landing in order to cover up, in case the Apollo 11 mission goes wrong in 1969. Instead, he meets up with Johnny, a struggling band artist who is debt-ridden himself, thanks to some loan sharks, claims to arrange a meeting between Kidman and Kubrick, but asks his stoned roommate to appear as an imposter instead, only for the money. A deal has gone wrong and with the so-called loan shark gangster called Iron Monger closing in on his adversaries, Johnny and Kidman seem to be losing their end game. Kidman's character is really interesting, trippy, and looks frustrated all the time. Watch it if you need an ample dose of laughter along with the insanity of a stoner movie.
Read More: Best Teen Movies on Netflix
14. Reincarnated (2012)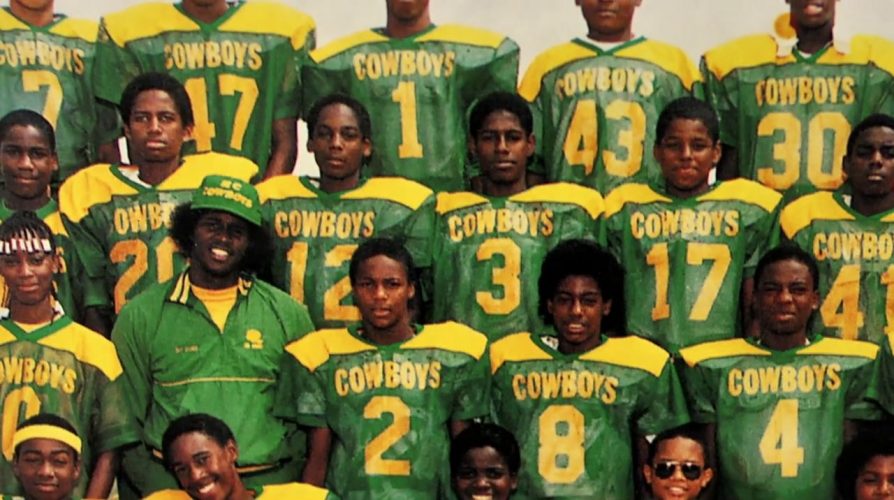 'Reincarnated' is a stoner documentary that almost elaborately covers Snoop Dog's life and how he became what he's known for today. The way it chronicles the musician's highly unconventional way of life is quite intriguing. The film is engaging, yet weary and the after-effects of being too stoned are quite evident. Still, it does promote Snoop a lot and is a must-watch for his fans.
Read More: Best Teen Movies on Netflix
13. The Legend of 420 (2017)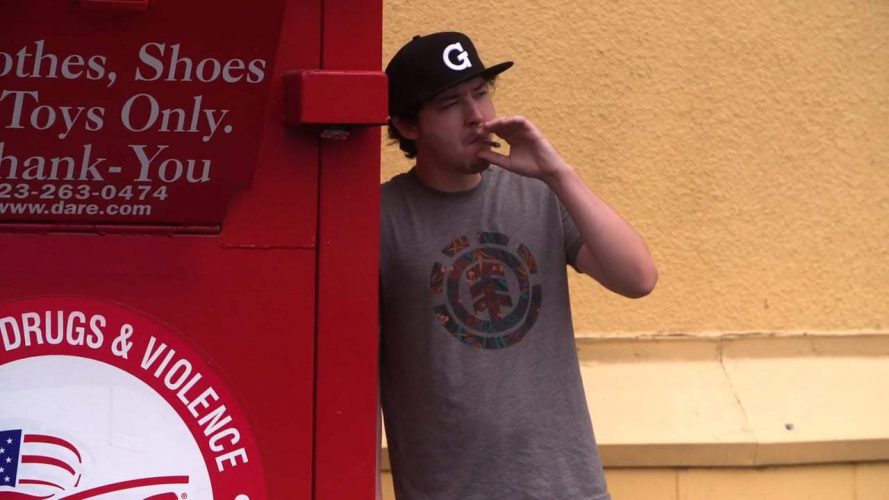 'The Legend of 420' is a funny, yet trippy documentary about how marijuana has evolved through the years, how its legality has changed across states and countries, and what are the implications of legalizing it after years of the ban. The film also highlights how the production of marijuana has grown in the past few years since it has been legalized in a few states and the interviews by growers, law enforcers, politicians et al. If you want to know more about this 420 and why it is good or bad for the society, maybe watching this documentary could help.
Read More: Best Short Films on Netflix
12. Lommbock (2017)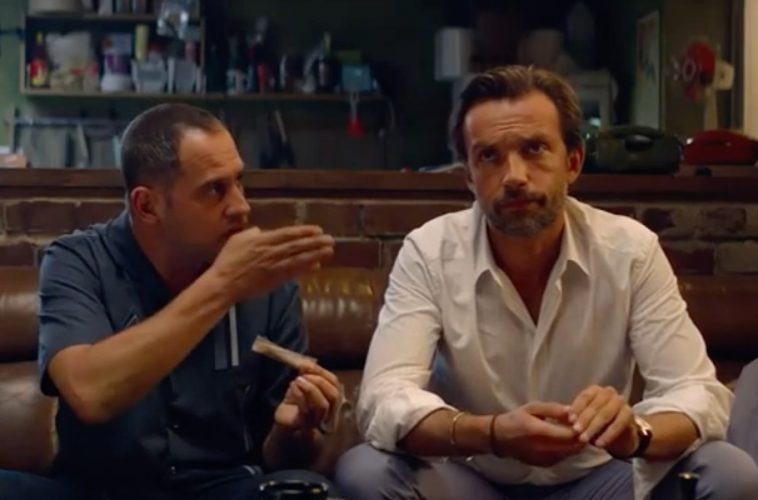 Stefan and Kai have been friends for years. They meet again and while Stefan has been successful being a lawyer in Dubai, Kai is struggling his way to have a good time with his stepson who is getting into the "drug" business. Whether he would be able to make amends with his son, whether his career will finally take off and whether Kai and Stefan together can address the problems of Kai's son is all that the movie is about. As far as the film as a whole is concerned, we could see some emotions flowing in – hope, love, and the ambition to strive for the best above all. Perhaps, this is one of the few lights of hope amongst the prevailing darkness in this sub-genre.
Read More: Best Serial Killer Movies on Netflix
11. Udta Punjab (2016)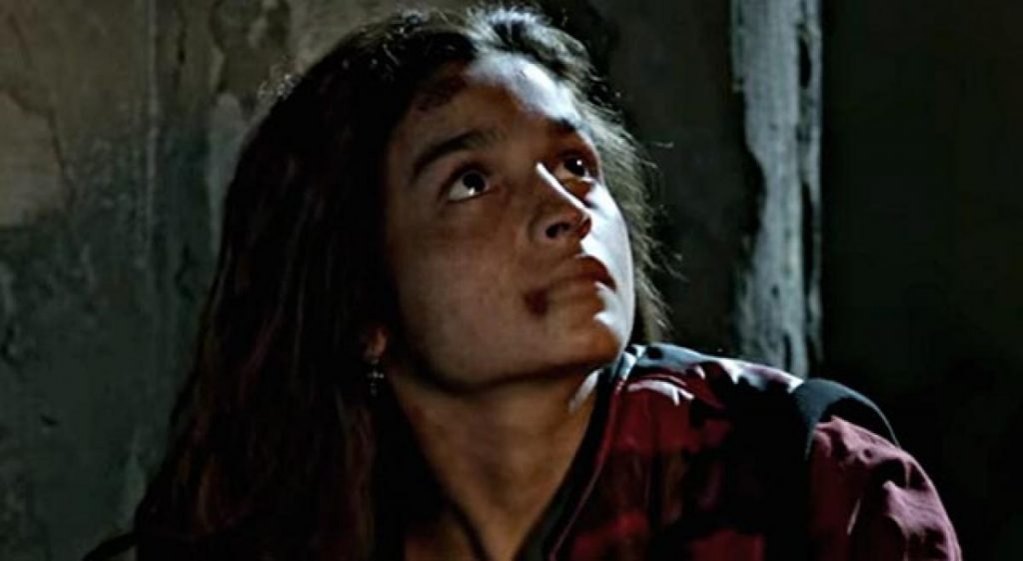 One of the best Bollywood films in recent years, 'Udta Punjab' is set in the Indian state of Punjab which has been going through a massive drug problem for quite a few years now. This film vividly depicts the widespread use of narcotics in the state by following the lives of some characters across the film. First, we meet a Punjabi musician whose use of cocaine affects his creativity. His manager sends him to a farm where a girl called Kumari Pinky gets caught up in another serious drug-related matter. Fighting against this social problem is Preet Sahni, a doctor, and Sartaj Singh, a policeman. The film connects the lives of these four characters in what becomes a brilliant thriller as well as a powerful social drama. An impressive screenplay laced with doses of black humor coupled with powerful performances by the four leading actors makes 'Udta Punjab' a must-watch.
Read More: Worst Movies on Netflix
10. Take the 10 (2017)
If you are someone who enjoys movies like the 'Harold & Kumar' series or 'Pineapple Express' then this one is definitely for you. This is a story about two best friends who make it to a hip-hop concert on counterfeit tickets and manage to annoy a lot of people on the way including a dangerous drug dealer. This film has Josh Peck (of Drake & Josh fame) as Chris, Tony Revolori as Chester Tamborghini, and also Andy Samberg who somehow finds his way to movies like this. Chester Tam, who has written and directed the film also plays the role of Jay Morrison. Did you notice that Chester's character may have been named after Chester Tam himself? Not to be taken seriously, this film is simply an entertainer.
Read More: Best Movies on Netflix India
9. Brahman Naman (2016)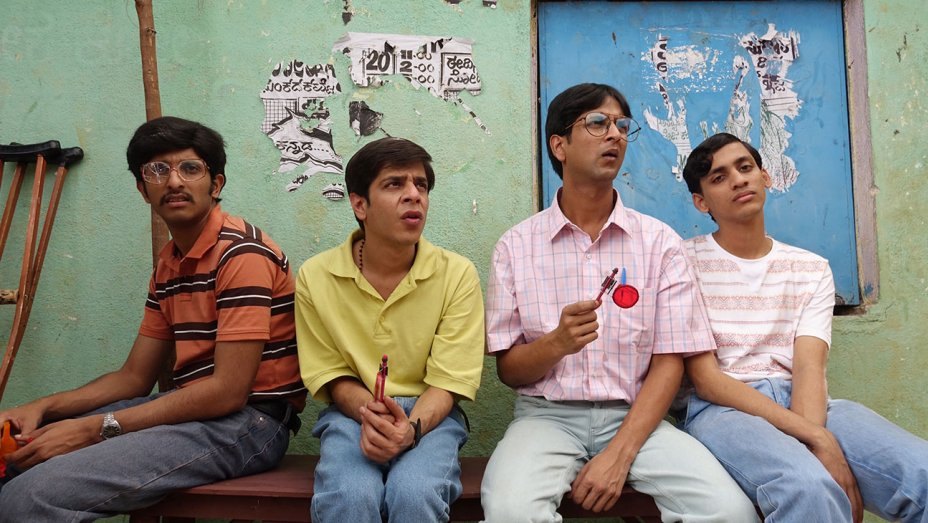 Netflix's first Indian original movie is a story about four losers, neither of whom can manage to get a girlfriend or convince their parents that they are grown up to make their own decisions. All they are good at are quizzing, drinking, and thinking about sex (of which they don't get any) all the time. The film is set in the 1980s in the south Indian city of Bangalore. These four boys do get a chance to be by themselves when they visit Kolkata for the finals of a national-level quiz, but misadventure follows them there as well. Despite being a sex comedy, the best part of this film is that it never glorifies sexual objectification, and ultimately shows how entitled Indian upper-caste men can be. This is exactly why the director Quashiq Mukherjee highlights the leading character's cast, that he is a "Brahman", in the title of the film.
Read More: Best Holocaust Movies on Netflix
8. Special Correspondents (2016)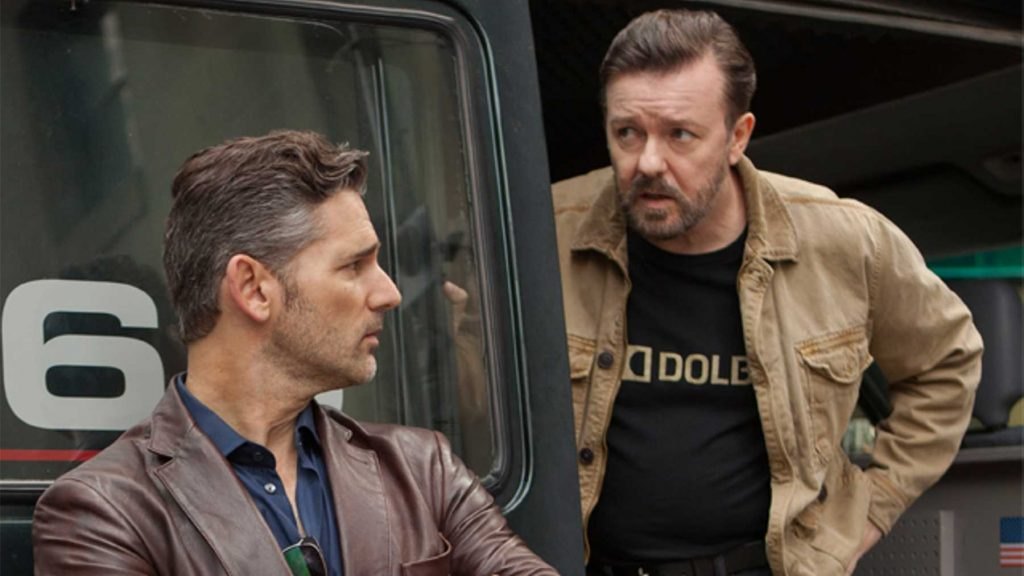 Written and directed by Ricky Gervais, this Netflix original comedy film is the story of radio journalist Frank Bonneville (Eric Bana) and sound technician Ian Finch (Gervais), both of whom are assigned to visit Ecuador and cover the political uprising that is taking place in the country. When it comes to light that Finch has lost both their passports, the two men decide to hide in a cafe owned by a Spanish couple and fake their reports from there. In order to sensationalize their news, they invent a man called Emilio Santiago Alvarez and say that he is closely linked to the uprising that is taking place. This alerts the U.S. government who think that these two Americans might be in danger. Things soon begin to escalate out of hand as Bonneville and Finch worry that they will be found out. While Gervais' humor is on point, it does not penetrate deep into social problems or any serious concerns for that matter. Be that as it may, 'Special Correspondents' remains a highly entertaining film.
Read More: Sexiest Movies on Netflix
7. Have a Good Trip: Adventures in Psychedelics (2020)
This documentary is a "trip" in itself- from the visuals to the stories. Watch celebrities talk about their experiences and experiments with psychedelics. Not only will this give you random trivia and the "ultra-stoned" anecdotes from some of the most interesting people, but it will be highly relatable (forgive the pun). Writer-producer Donick Cary shared that the reason to make a film like this is not to encourage or discourage it but simply to demystify the concept and introduce it as a rational and balanced point of conversation. Some of the people you will see in this documentary are Sting, Ben Stiller, Carrie Fischer, and David Cross among many others.
Read More: Best Feel-Good Shows on Netflix
6. Between Two Ferns: The Movie (2019)
Zack Galifianakis' comedy talk show 'Between Two Ferns' had gained immense popularity on YouTube before Netflix decided to order a movie on the same. The film centers around Galifianakis, who plays himself and hosts 'Between Two Ferns' on public access television. However, when comedian Will Ferrell sees the show, he decides to upload it to his comedy platform Funny Or Die. Galifianakis and the show become a laughing stock after this, but he does get a chance to interview numerous celebrities all across America. The film follows Galifianakis and his many misadventures as he goes about the country and meets a number of well-known faces. If you have been a fan of the original YouTube show, you will have no problem understanding or relating to the humor of the film. Galifianakis' deadpan humor works well with the ridiculous situations he finds himself in.
Read More: Best Original Shows on Netflix
5. The Legend of Cocaine Island (2018)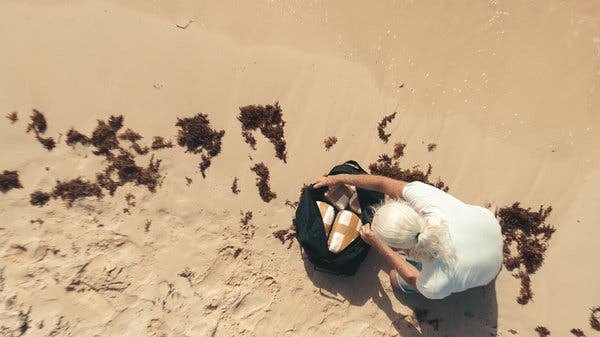 'The Legend Of Cocaine Island' is a documentary film, but it packs a powerful punch enough to give you the thrills you might expect from a feature production. The reason behind this is mainly the fact that 'The Legend Of Cocaine Island' recreates Florida-based business Rodney Hyden's journey in order to come across some quick money when the 2008 financial crisis destroys his business. He wants to locate a bag of cocaine worth around $2 million somewhere on the Caribbean shore. Some undercover cops send him a picture of a bag and convince him that it is full of cocaine. They then wait patiently to arrest Hyden once he meets them to share the profits. This documentary shows us how desperate some people became after the economic crisis in order to save their lives from drifting down the drain. Highly entertaining with comical moments interspersed between the drama, this is a film you must check out.
4. Grass Is Greener (2019)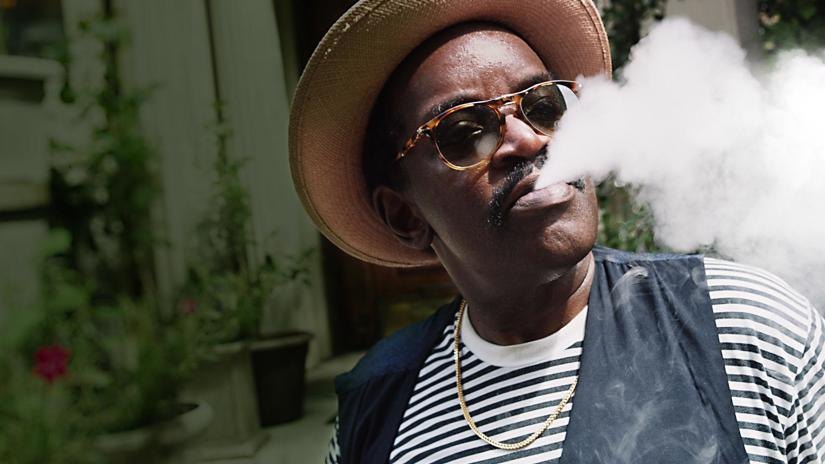 Netflix has always been a company that manages to come up with content that is relevant for its time and is also something that will interest a large section of its viewers. The documentary 'Grass Is Greener' is something which a number of people are sure to be interested in since it deals with the history of marijuana in America, its socio-cultural effects, and how the government has always been after the users and distributors of the same. The film also points out to us how the crackdown on marijuana has been a racist ploy that has destroyed the lives of many young black males by putting them behind the bars. The documentary features interviews of influential people like Snoop Dogg, Cypress Hill's B-Real and Sen Dog, DMC, and others who put forward their own views regarding the United States' culture around marijuana.
Read More: Movies Like Donnie Darko
3. Trailer Park Boys: The Movie (2006)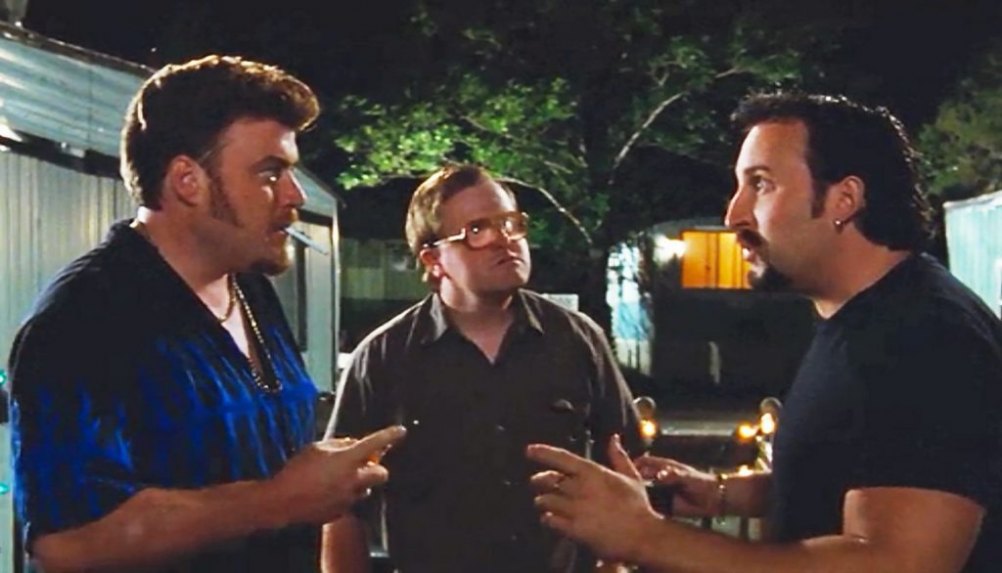 Based on the TV series 'Trailer Park Boys', this series centers around the characters of Julian, and his two friends Ricky and Bubbles. All of them live in a trailer park, but the dream of a better lifestyle. However, instead of working for the same, these boys plan to rob an ATM machine to get rich. Their plan backfires and though Bubbles escapes, Ricky and Julian are sent to jail for a period of 18 months. When the two of them return, they team up with Bubbles once again and decide to carry out one big robbery, which they refer to as "The Big Dirty", after which they can give up their criminal lives. Do not expect any lofty ideas from the film, but be sure of the fact that it is hilarious and you will have a great time watching it. It does justice to the original TV shows and did go a long way in popularizing the characters to audiences across the world.
Read More: Movies Like Wild Child
2. Winter Of Our Dreams (1981)
'The Winter Of Our Dreams' is the story of a man called Rob. He owns a bookshop and lives a pretty monotonous existence. When he comes to know that one of his college friends called Lisa has committed suicide, Rob has a feeling that there was foul play involved and decides to investigate the matter. However, this investigation brings him face-to-face with a heroin-addicted prostitute called Lou. He takes pity on her and decides to help her turn her life around. Rob does have a wife, but their open relationship has allowed her to be busy with her own lover. Despite this, Rob's secure lifestyle is naturally jeopardized by the presence of Lou. Now he has to decide whether he wants all these problems in his life or wants to go back to his earlier life. This movie somewhat suffers because of Bryan Brown's unconvincing performance in the leading role but is otherwise a pretty intense watch.
Read More: Movies Like Flipped
1. The Other One: The Long Strange Trip of Bob Weir (2015)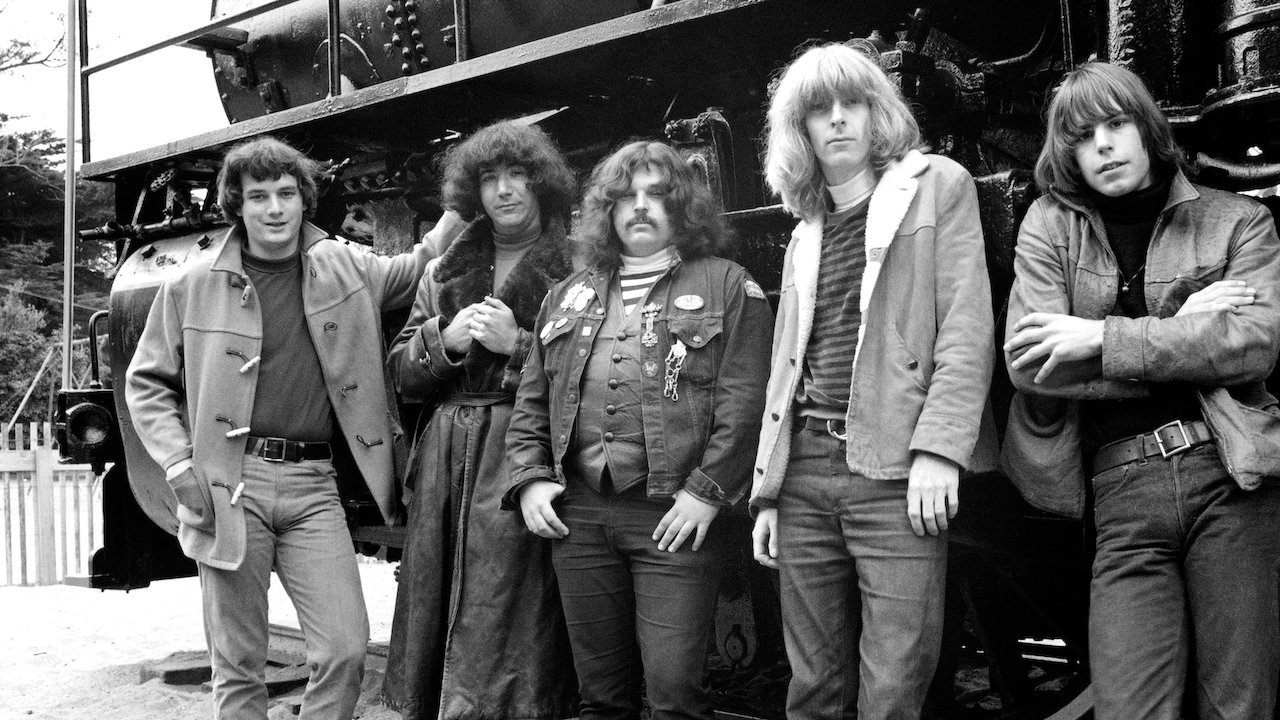 Bob Weir was a youngster from Palo Alto who rose to fame as the rhythm guitarist and singer for the rock band the 'Grateful Dead.' This documentary captures his journey to fame and his relationship with his bandmates. You will also hear some hidden treasures from the archives of the band, as Mike Fleiss, the director, and producer of the film, confirms. As we know, the musicians, especially in the 60s and 70s were at the heart of the counterculture where psychedelics and creativity were seen as one of the most definitive traits of the era. This documentary includes interviews with various people in Weir's life as well as from Weir himself. This Netflix Original throws light on a person who usually would not stay in the limelight.
Read More: Best Netflix Original Movies