There's a common misconception that movies with sexual content and graphic nudity are not good. If you turn the pages of history, you will find that some of the greatest films have hard-core sexual content in them (e.g. 'Eyes Wide Shut'; 'Boogie Nights', etc.) Now since we have made that clear, let's have a look at the list of sexiest movies on Netflix that you can watch right now. Some of the movies listed below are among the bests in their sub-genre and stand out for their performance and storylines. And please keep in mind that many of these have been rated R or TV-MA according to the MPAA guidelines and more stress has been laid on the movie's hotness meter while compiling this list.
20. The Kissing Booth (2018)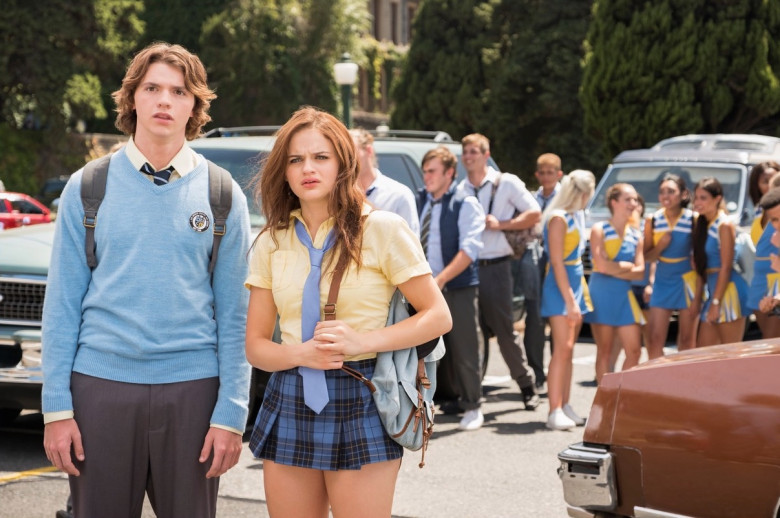 Based on Beth Reekles' novel of the same name, 'The Kissing Booth' is a teen romantic comedy film that features Joey King, Jacob Elordi, and Joel Courtney. The movie revolves around a high schooler named Elle Evans who decides to run a kissing booth and ends up locking lips with her crush Noah Flynn. Although he is the hottest boy in school, there is one problem. Noah is the brother of her best friend, so if Elle wishes to carry her relationship with him, she must put her friendship on the line. Will she give in to the temptation of the hottest boy in high school? You have to watch the film to find out.
19. Black Island (2021)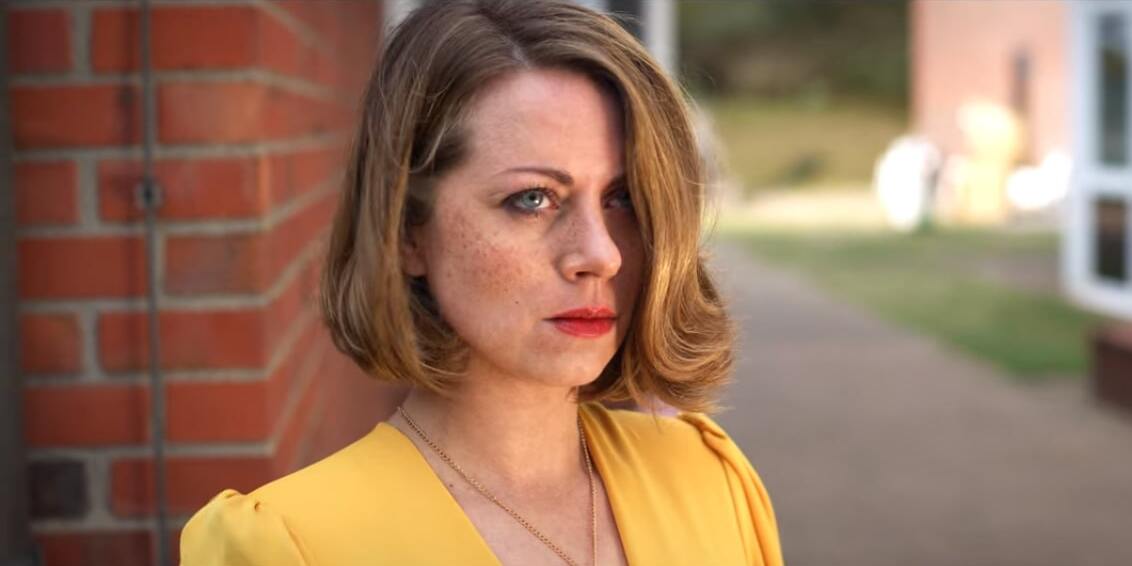 Featuring stand-out performances by Hanns Zischler, Alice Dwyer, and Mercedes Müller, 'Black Island' is a German film that focuses on the mysteries of the titular island and a taboo relationship between a student and teacher. Although the movie has a captivating premise that can get viewers hooked, it also features several sexually provocative moments between the two lovebirds as their relationship grows. There are nude and semi-nude scenes where the couple is shown to be indulging in their carnal desires. All the intense moments easily make 'Black Island' one of the sexiest flicks on the streaming giant.
18. Lust Stories (2018)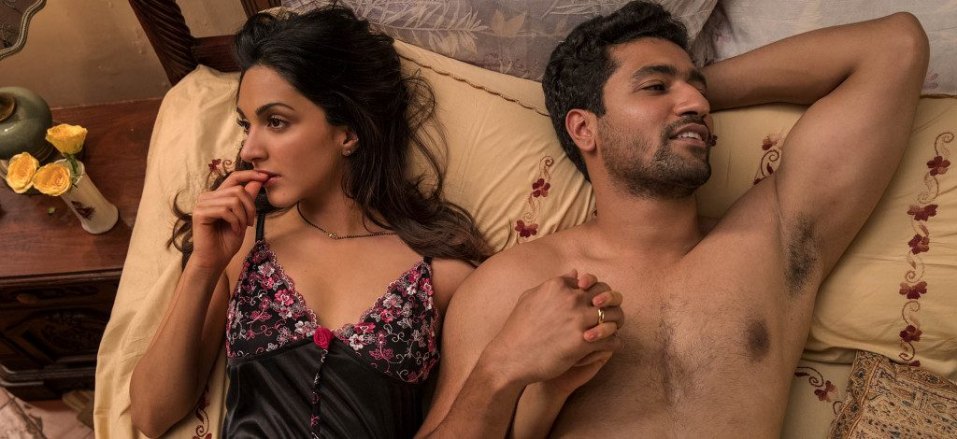 'Lust Stories' is an Indian anthology film comprising four different stories. Each short has been directed by four of the most eminent filmmakers in contemporary Indian cinema — Karan Johar, Anurag Kashyap, Dibakar Banerjee, and Zoya Akhtar. Each story of this film depicts characters in a modern Indian setting who are all craving romantic and sexual fulfillment in various forms. In one short we get to witness a sexual relationship between a teacher and a student, while in another one we see a similar relationship between a man who is about to be married and the hired help who works at his house.
In the other two shorts, one deals with an extra-marital relationship one woman has with her husband's best friend, while the last one is about a newly married Indian girl who is looking for a way to quench her sexual needs. The film is very bold in depicting the sexual lives of new-age India, and the flexibility that Netflix offers has also allowed these filmmakers to tell their stories as honestly as they can.
17. The Last Paradiso (2021)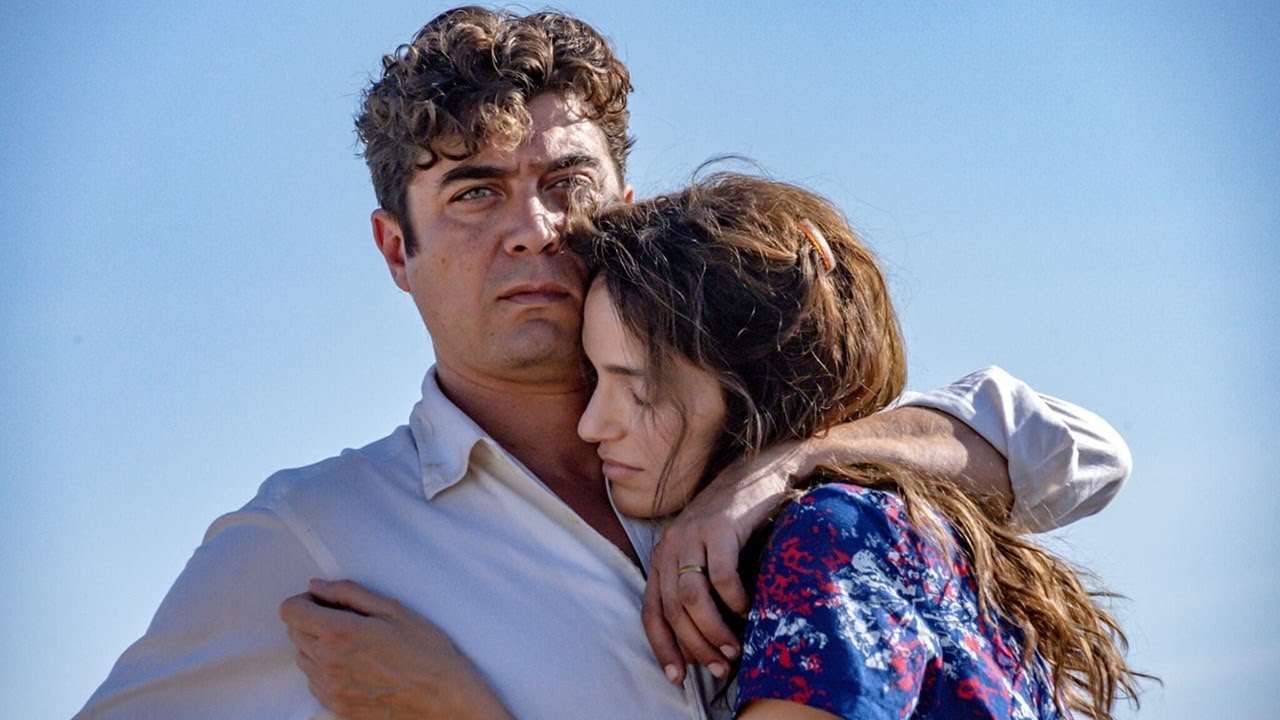 Written and directed by Rocco Ricciardulli, 'The Last Paradiso' stars Gaia Bermani Amaral, Riccardo Scamarcio, and Valentina Cervi. Set in 1950s Italy, the movie follows an idealist whose quest for love and justice lands him in a world of trouble. The romantic love affair of Ciccio and Bianca can bring a smile to anyone's face. However, the romantic drama film is on the list because of a sexually-explicit lovemaking scene between the deuteragonist.
16. No Limit (2022)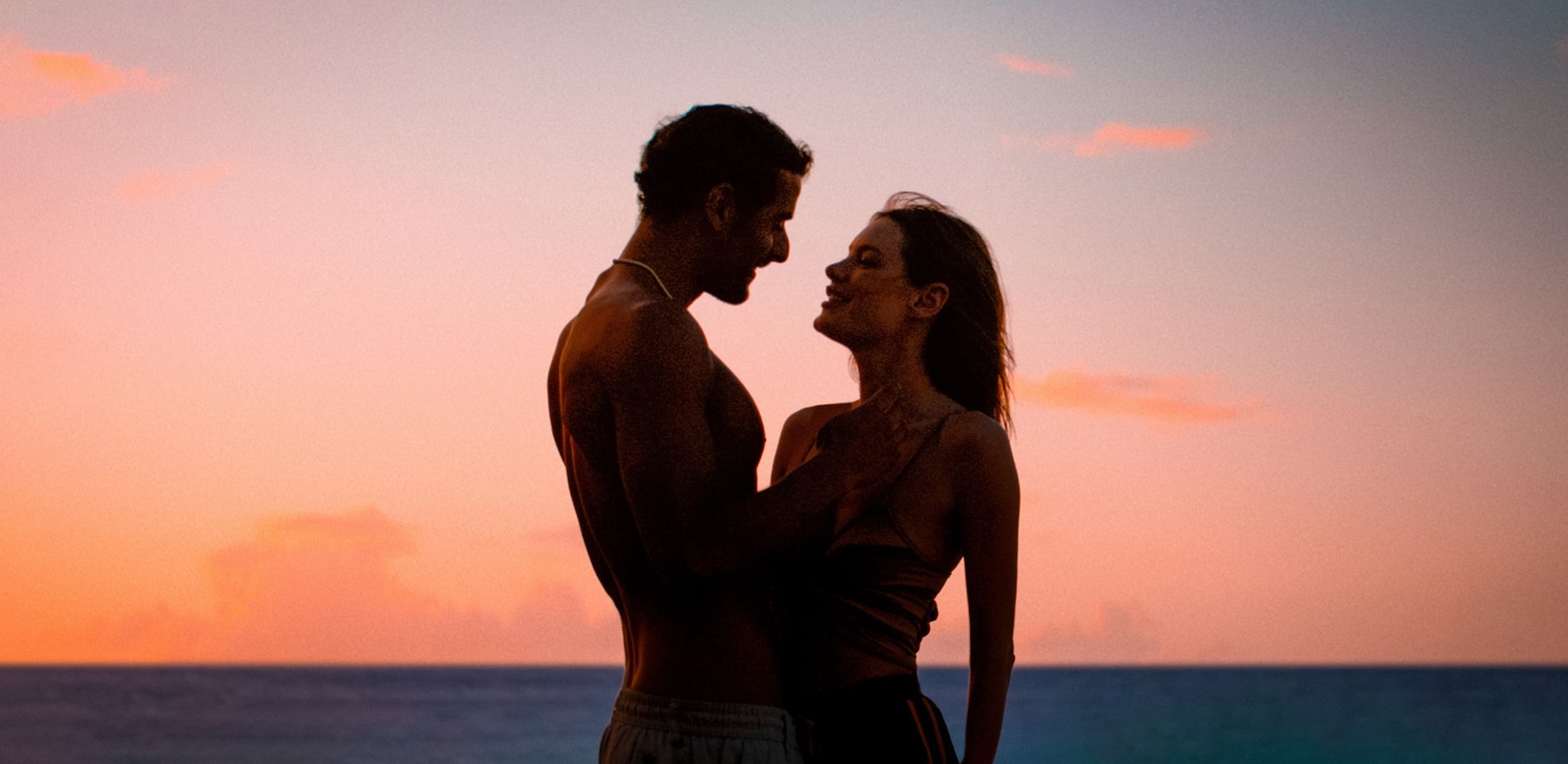 The French film 'No Limit' or 'Sous emprise' is a tale of courage and perseverance, with more than enough dosage of sex. The plot follows Roxana Aubrey, who escapes the constraints of school life in Paris in the hopes of becoming an expert in freediving. She subsequently travels to Southern France and enrolls in a freediving course, where she meets Pascal Gautier, an accomplished diver with a bad-boy personality. Roxana is soon drawn to the man and discovers that her interest is reciprocated. They connect over their mutual love for freediving and the ocean, and everything initially goes well. But after a failed attempt to set a new freediving record and nearly drowning for it, Pascal is told by his doctor that he must stop freediving. This increasingly makes him hostile toward Roxana, who experiences a meteoric rise in her own career. Based on a true story, 'No Limit' depicts how envy leads to even darker types of human emotion.
15. White Girl (2016)
Writer-director Elizabeth Wood's debutant feature 'White Girl' is an unrelenting tale of sex, love, and addiction. Developed on a meager budget of $700,000, the film premiered at the 2016 Sundance Festival and received a positive response from critics and general audience alike. The plot follows two young individuals, Leah and Blue, The former is a second-year college student who moves to Ridgewood, Queens, while the latter a drug dealer who claims that he doesn't do hard drugs. They begin a tumultuous relationship that hinges on excitement and a sense of danger. When Blue gets arrested and faces a possible 20-year-sentence, Leah decides to sell his drugs to the correct buyers so she can get him out of prison. However, it doesn't take long before the situation goes out of her control and she realizes that she might not come out of it alive.
14. More the Merrier (2021)
Director Pablo Caballero's 'More the Merrier' or 'Donde caben dos' is a Spanish raunchy comedy. The film encapsulates five different stories, intersected by characters connected to each other. As the name of the film suggests, the common theme among the stories is polymerous relationships and the hilarious situation that they might lead to. One of the stories involves a woman trying to find the engagement ring that she lost the night before. In another story, two friends plan a wife swap while their spouses develop genuine feelings for each other. One story depicts a couple trying to bring back old fire to their relationship. They decide to try out a swingers club, but hilariously, they discover that the husband used to date the woman of their preferred pair.
13. 365 Days (2020)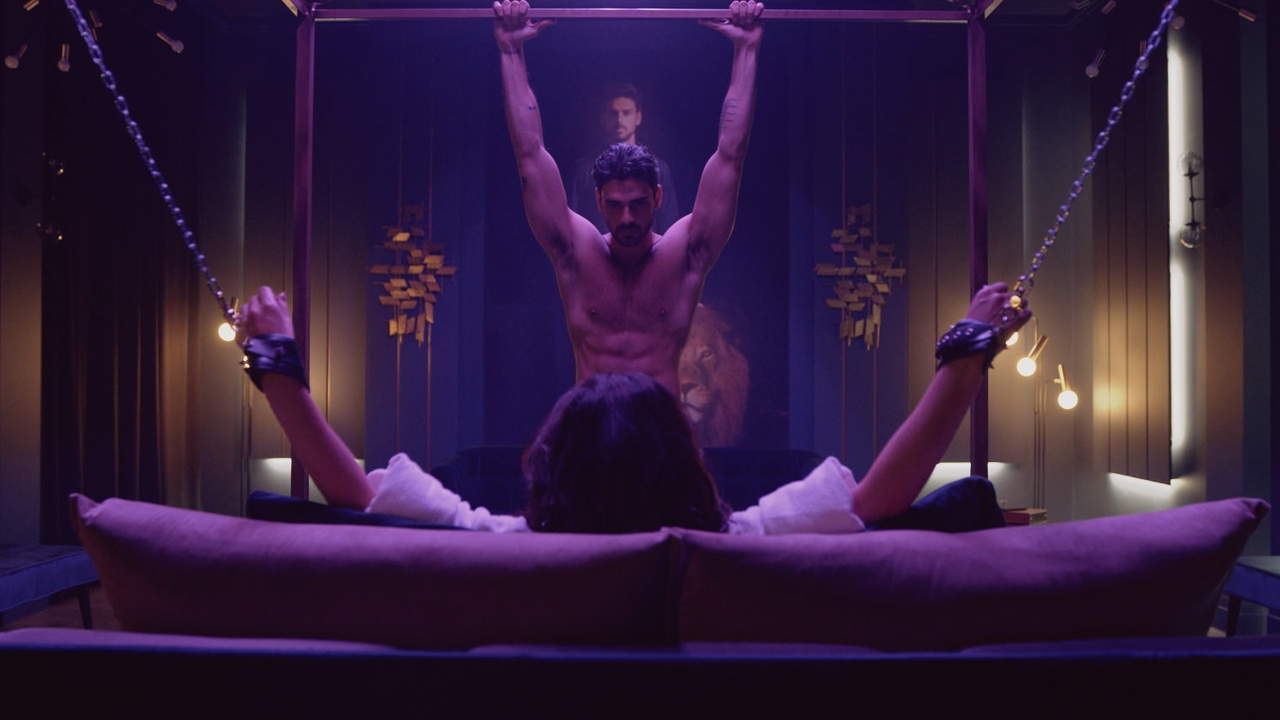 Directed by Barbara Białowąs and Tomasz Mandes, '365 Days' is an erotic romantic drama film that is based on a novel written by Blanka Lipińska. The movie revolves around Massimo Torricelli, a boss of a Sicilian Mafia family who kidnaps Laura, a sales director from Warsaw who is on a trip to Sicily with her boyfriend. He gives Laura 365 days to fall in love with him but is the forced relationship going to work? The movie has some of the hottest sex scenes that you will ever come across and is undoubtedly one of the sexiest films on Netflix right now.
12. The Laws of Thermodynamics (2018)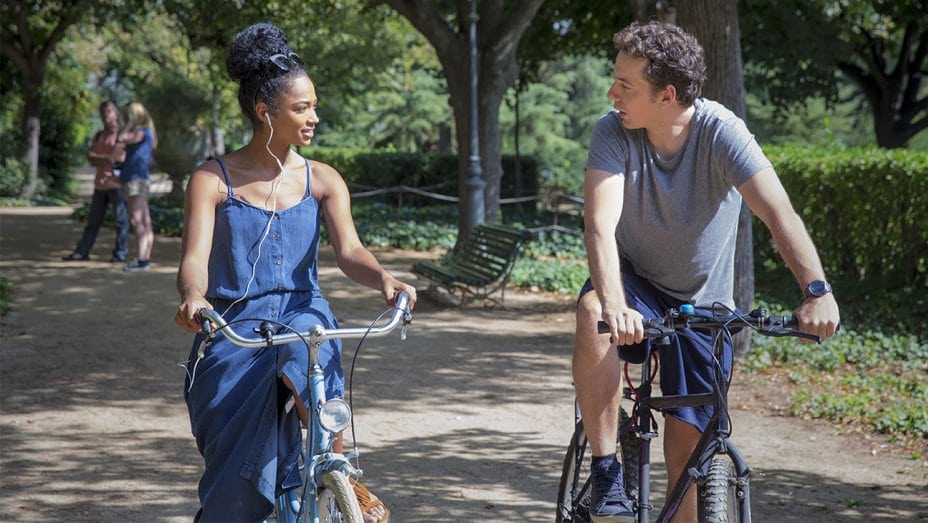 No – this isn't only a science fiction film or a biopic of a child prodigy if you're thinking along those lines. Manel is your crazy professor-scientist who lives in Barcelona and is obsessed with the three laws of thermodynamics. He believes that most of the people's lives are governed by these three laws, directly or indirectly, whether they believe it or not.
Out of the blue, he one day breaks up with Raquel, his long-term partner, and falls for and forms a relationship with Elena, a sexy young supermodel whose career is on the rise. As they begin their passionate relationship, involving a lot of ravishment, vigor, and heartbreak, Elena is both confused and frustrated with Manel's compulsive behavior and his attitude towards sexual relationships. The movie makes for a confusing yet passionate take on mingling up science and sex together.
11. High Society (2017)
Ambition is something that drives each and every one of us to achieve something better in life. None of us is really happy with what we have, and we constantly crave more. But how low are you ready to stoop in order to achieve what you want to? This is the question you need to ask yourself before you sit down to watch this Korean erotic drama.
The story of 'High Society' centers around a married couple who is well-off but still wants to achieve more in life. They are ready to sleep with whoever they have to and manipulate situations in any way possible in order to achieve what they want. This film boasts of some extravagant sex scenes while keeping its very core intact.
10. Duck Butter (2018)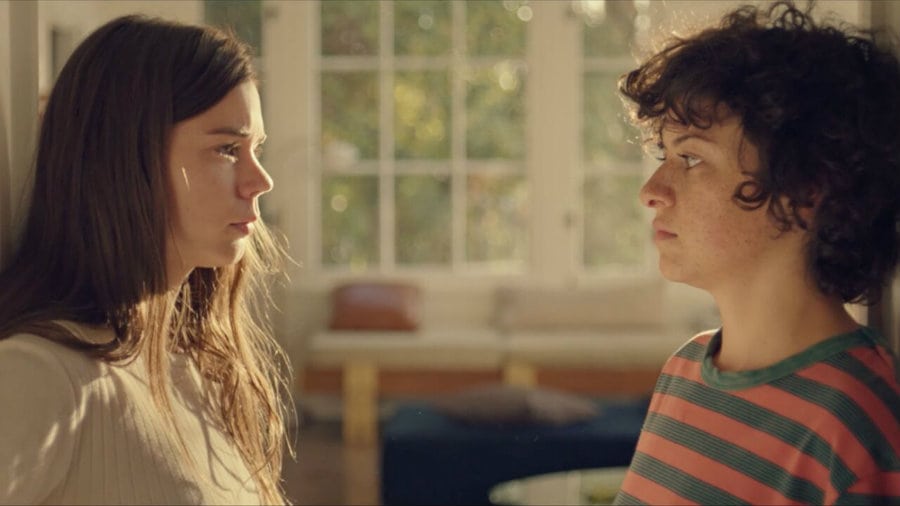 On a sexiness scale of 1 to 10, 'Duck Butter' stands at a definitive 9. Naima is an aspiring actress to be and Sergio wants to be a big name in the world of music. As they meet at a club, they let go of all the insinuations associated with a relationship and decide to spend a day together, getting to know each other. They agree upon having sex once every hour for the next 24 hours and voila, you get to see a lot of steamy lesbian sex.
Although 'Duck Butter' seemingly aspires to be like 'Blue is the Warmest Colour', it doesn't even come close, not even when compared with the sex scenes of the latter. Though 'Duck Butter' may seem like an exploratory, intriguing movie at the outset, it falls flat because of its predictability. Still, it is pretty high on the "sexy" meter.
9. Newness (2017)
Set in contemporary Los Angeles, 'Newness' perfectly encapsulates 21st love where two millennials who are essentially looking for people to hook up with, meet each other, and immediately find a mutual attraction that goes beyond physical needs. They begin a rather passionate relationship which goes to the point where they would not go to work so that they could just have sex.
Things start moving rather fast between the couple, and they even move in together. However, as it always happens if a relationship moves at such a rapid pace, the couple soon loses interest in each other and drift apart mentally and physically. 'Newness' encapsulates new-age romance in all its nuances and brings to us a story that meets the need of the hour in every respect.
8. Someone Great (2019)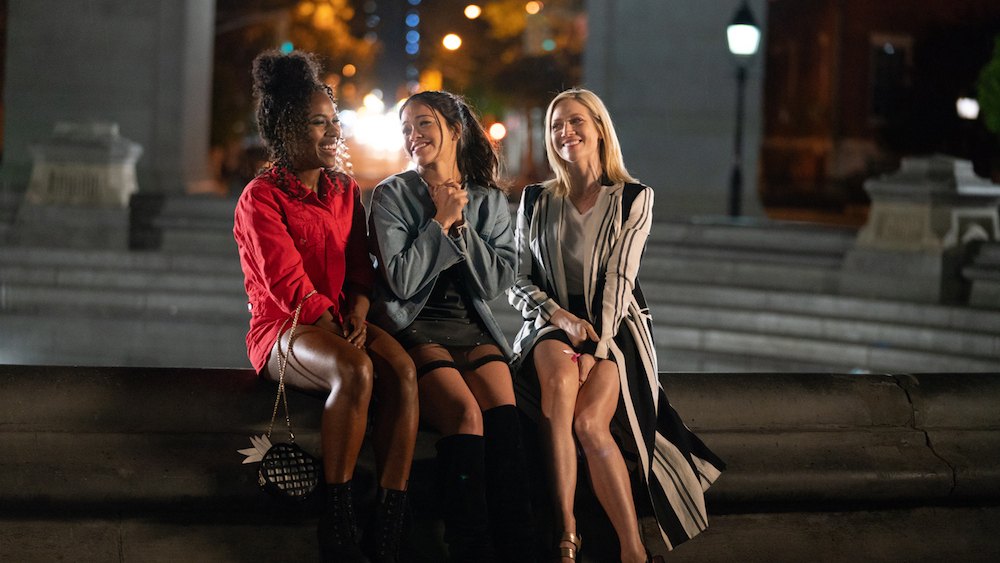 Written and directed by Kaytin Robinson, 'Someone Great' is a Netflix original film that chronicles the journey of three best friends as they take a trip together through New York City after one of them goes through a breakup. The film chronicles the bond of these three women as they go through various adventures and still find themselves craving for the human bond of love which can come to us in various forms. The sex scenes in this movie appear as motifs to indicate that women are the happiest when they pave their way towards liberty and when they are unapologetically themselves. Emotionally rich, 'Someone Great' is a powerful tale that is bound to move you in some way or the other.
7. Friendzone (2021)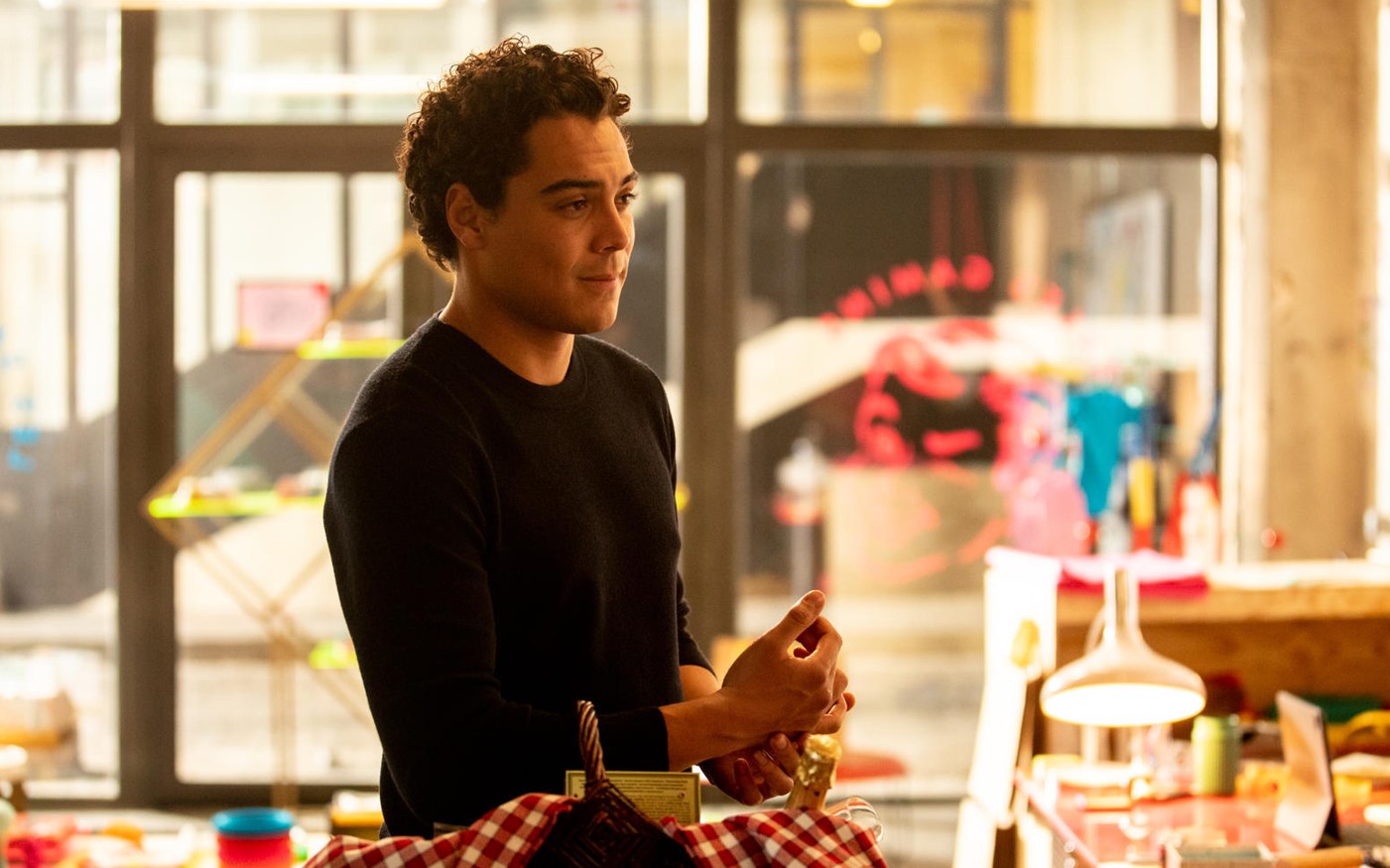 Thibault "Titi in the French film 'Friendzone' has been unlucky in love. He believes that every woman he falls in love with will only consider him a friend. However, he becomes genuinely surprised when he encounters a woman named Rose, who he is interested in and who shows that she is curious about him. But just as he tries to become a better man with the help of his female friends, she becomes confused by his actions and goes back to her former boyfriend. Frustrated with his luck, Titi meets a woman named Jennifer, and this time, the encounter actually leads to a relationship. However, things don't go well for long as Titi discovers how controlling Jennifer can be. This is when he sees Rose again, and his feelings for her once more resurface.
6. Elisa & Marcela (2019)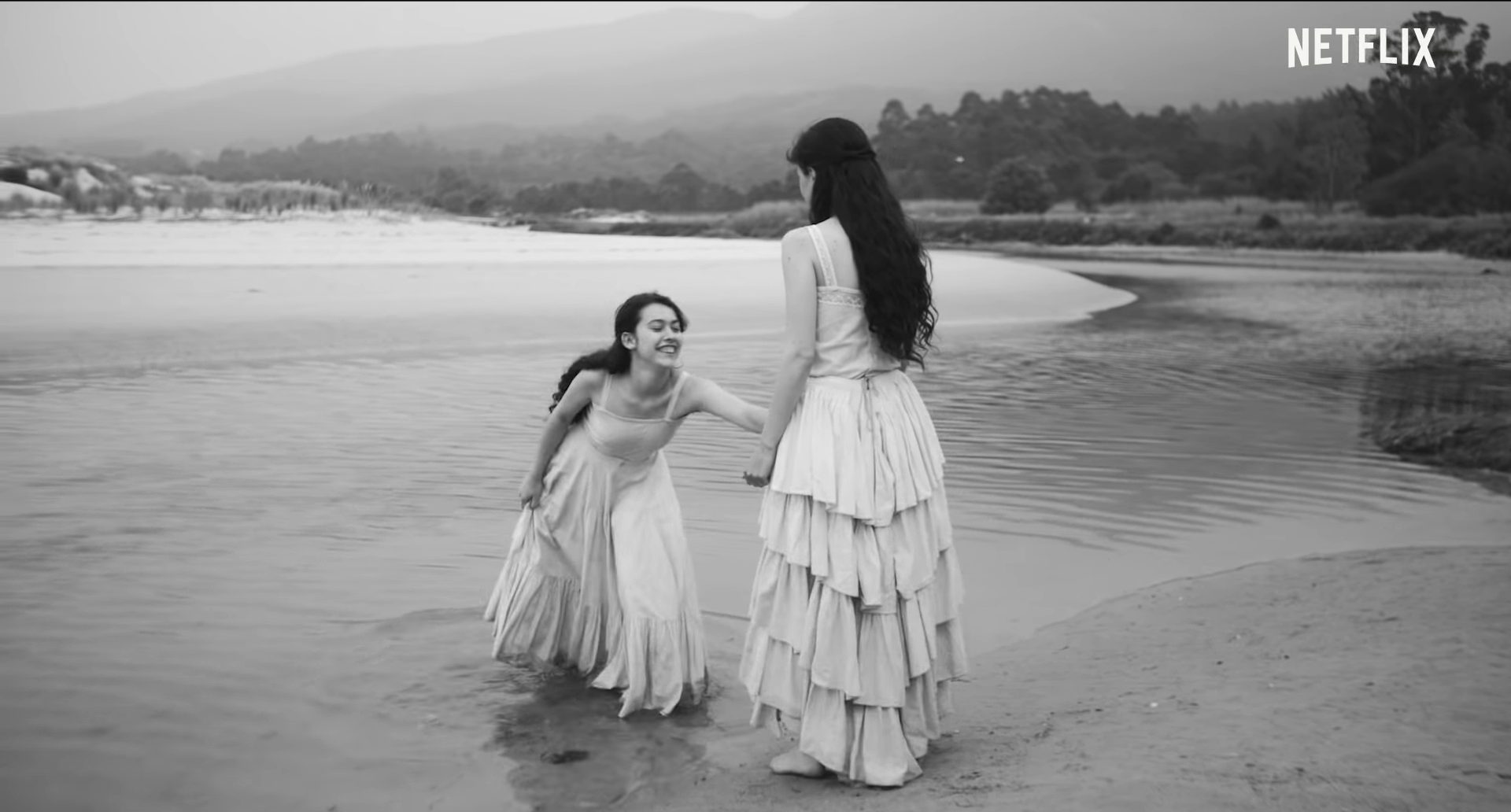 'Elisa & Marcela' is an endearing story about a real-life couple — Elisa Sánchez Loriga and Marcela Gracia Ibeas — whose marriage was the first-ever same-sex matrimony recorded in Spain. The film's black-and-white colors transport us back to history where we become a part of the characters' journey into the exploration of forbidden love. Surpassing society's strict and prudish morals, Elisa and Marcela dare to express their longing to be with each other.
Their consummation is filmed in a captivating way, giving us some heartfelt love-making scenes that swerve away from transgression. Directed by Isabel Coixet, 'Elisa & Marcela' unfolds as a melodrama depicting an allegory of stifling attitudes of society towards LGBTQ people. Nonetheless, the film is an effort to show that love can triumph irrespective of conflicts and dogmatic ideas.
5. Gerald's Game (2017)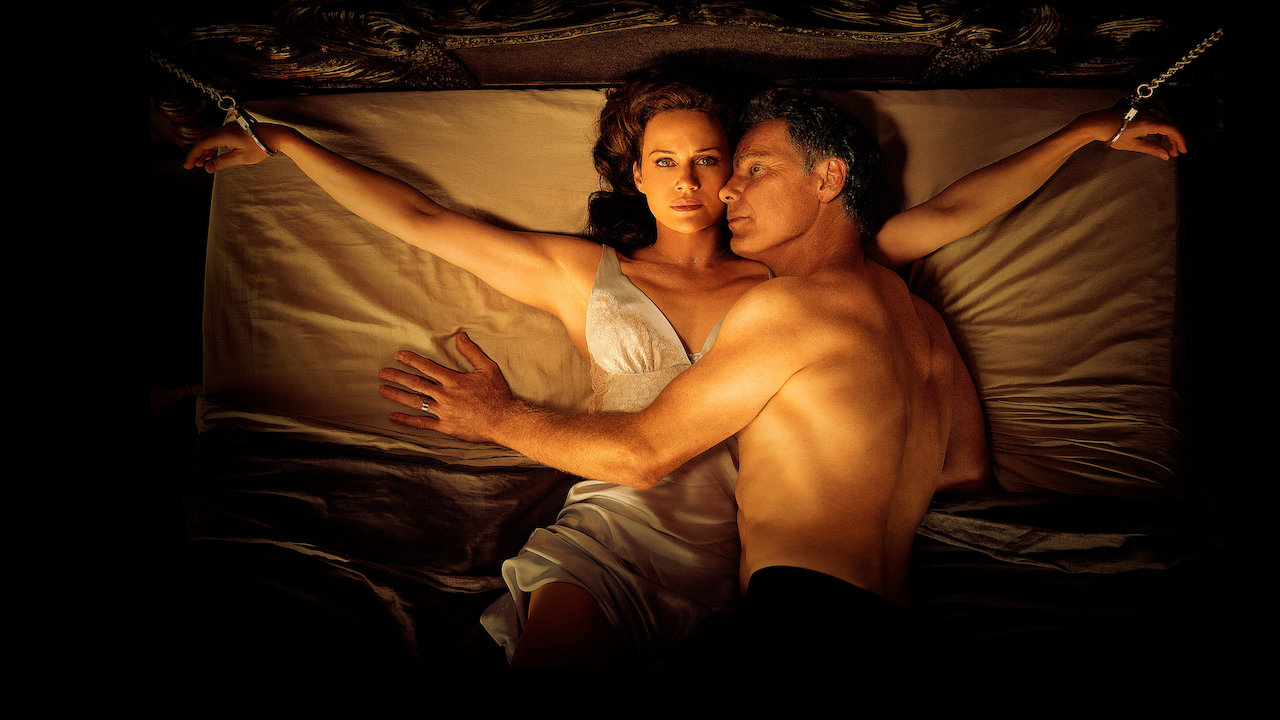 Mike Flanagan's cerebral approach towards his films has situated him at the forefront of the horror genre. His innate understanding of the nuances and meticulous approach is reflected in 'Gerald's Game', a film based on Stephen King's eponymous book. Flanagan directed and edited this edge-of-the-seat film navigating through the emotions and desires of the central characters.
Jesse and Gerald are a couple who decide to go out on a romantic getaway to rekindle their relationship. They play out a BDSM scene, where Gerald tries to re-enact a rape fantasy by handcuffing Jesse onto the bed. Gerald consumes two Viagra pills to enhance his sexual prowess. The charade becomes uncomfortable for Jesse and they both have a heated argument.
In the ensuing scene, Gerald drops dead on the floor due to a heart attack. whereas Jesse lies handcuffed. The story follows Jesse's quest to free herself and amidst this harrowing ordeal, she has to deal with some very uncomfortable memories that will surely shock the viewers. An expertly crafted film, 'Gerald's Game' is a testament to Flanagan's unflinching approach towards the horror genre.
4. Outlaw King (2018)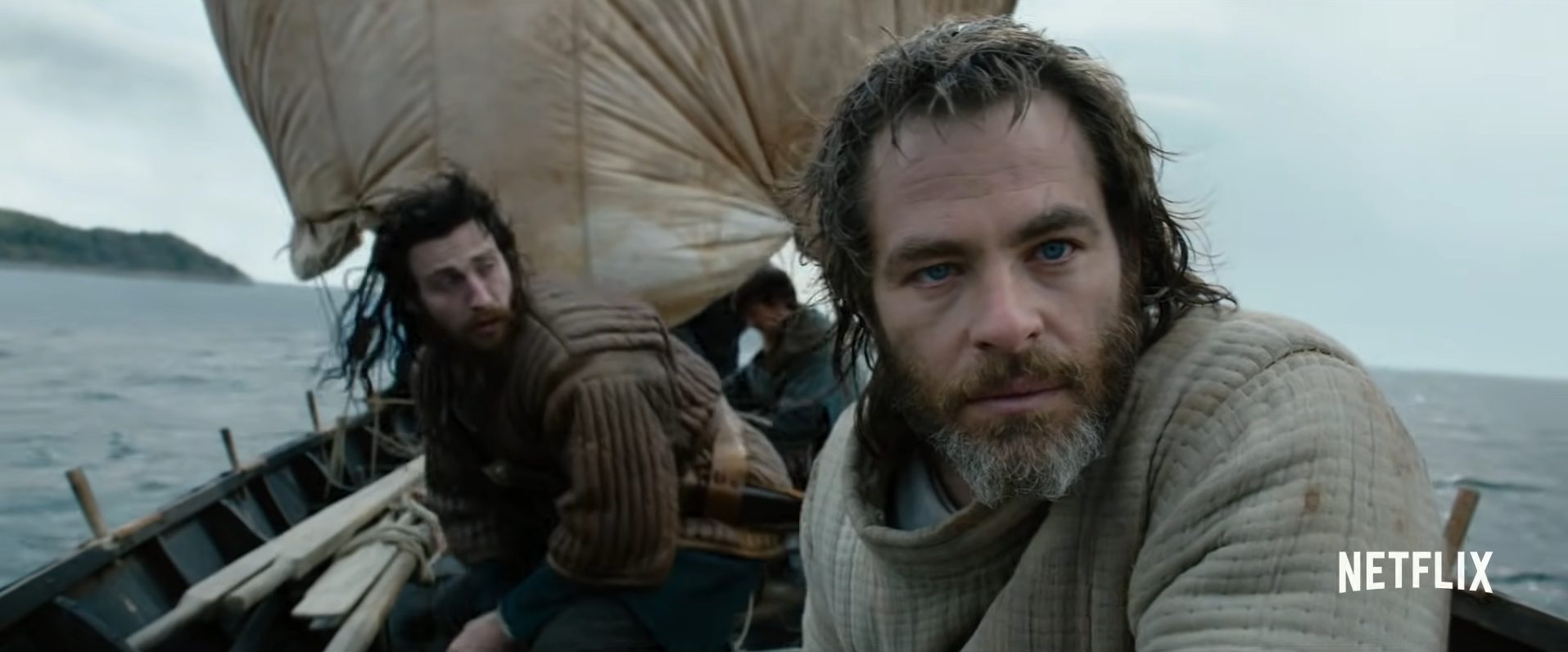 The historical action drama film recounts the story of the 14th-century Scottish king, Robert the Bruce, who becomes an outlaw for three years after his rebel against Edward I. It marks the beginning of his journey to reclaim his throne as he leads a band of outlaws to fight one of the mightiest forces on the face of the Earth at his time. The David Mackenzie directorial introduces viewers to a violent world of war and death and portrays sexual affairs without censorship.
3. Cam (2018)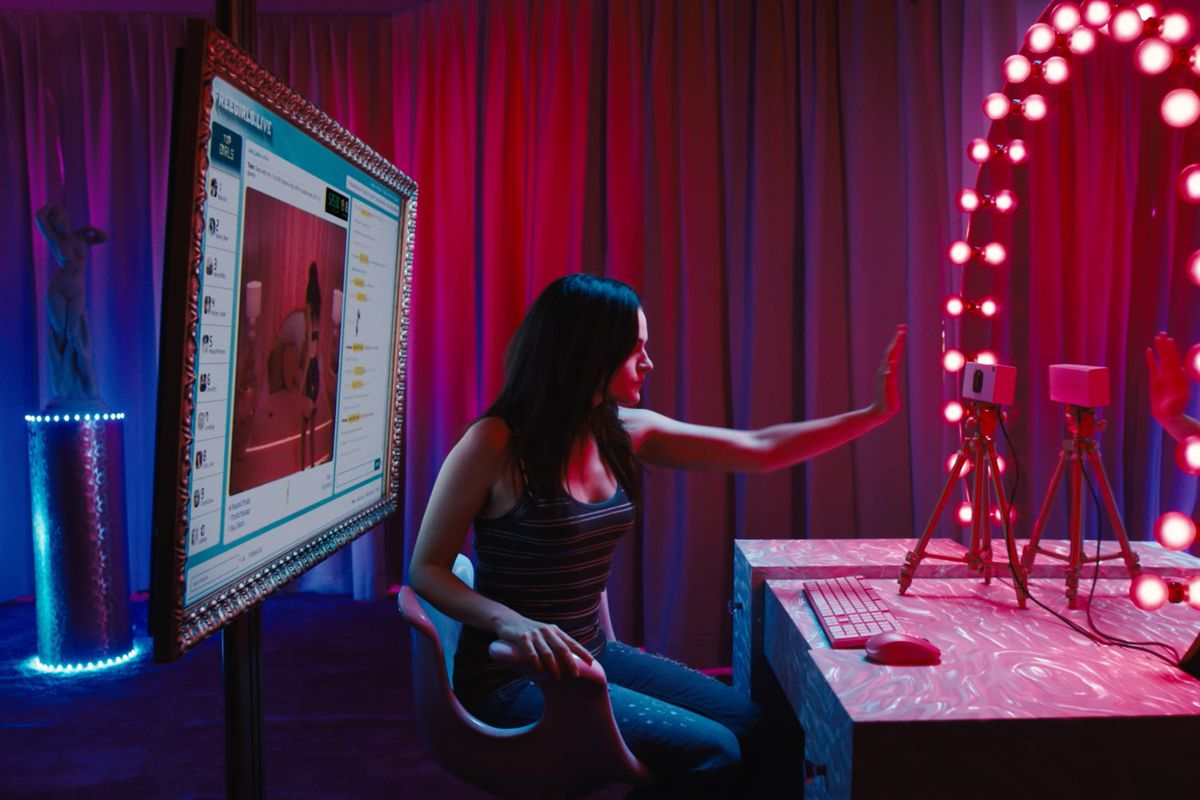 Director Daniel Goldhaber's 'Cam' is one of the few films that perfectly blends horror and sex together. The story revolves around Alice Ackerman, a camgirl active on a website called FreeGirlsLive, With her racy live shows, she has garnered some following and has achieved a moderate position in the rankings among the users of the website. Alice is obsessed with reaching the number 1 spot, which is currently occupied by someone under the alias "BabyGirl." Alice, who uses the account "Lola_Lola," finds out one morning that she can't access her account even though it is online at the time. When she manages to get into the website, she discovers her account has been taken over by someone who both looks and acts like her. She is further unsettled after learning that many videos of the doppelganger are live.
2. Berlin Syndrome (2017)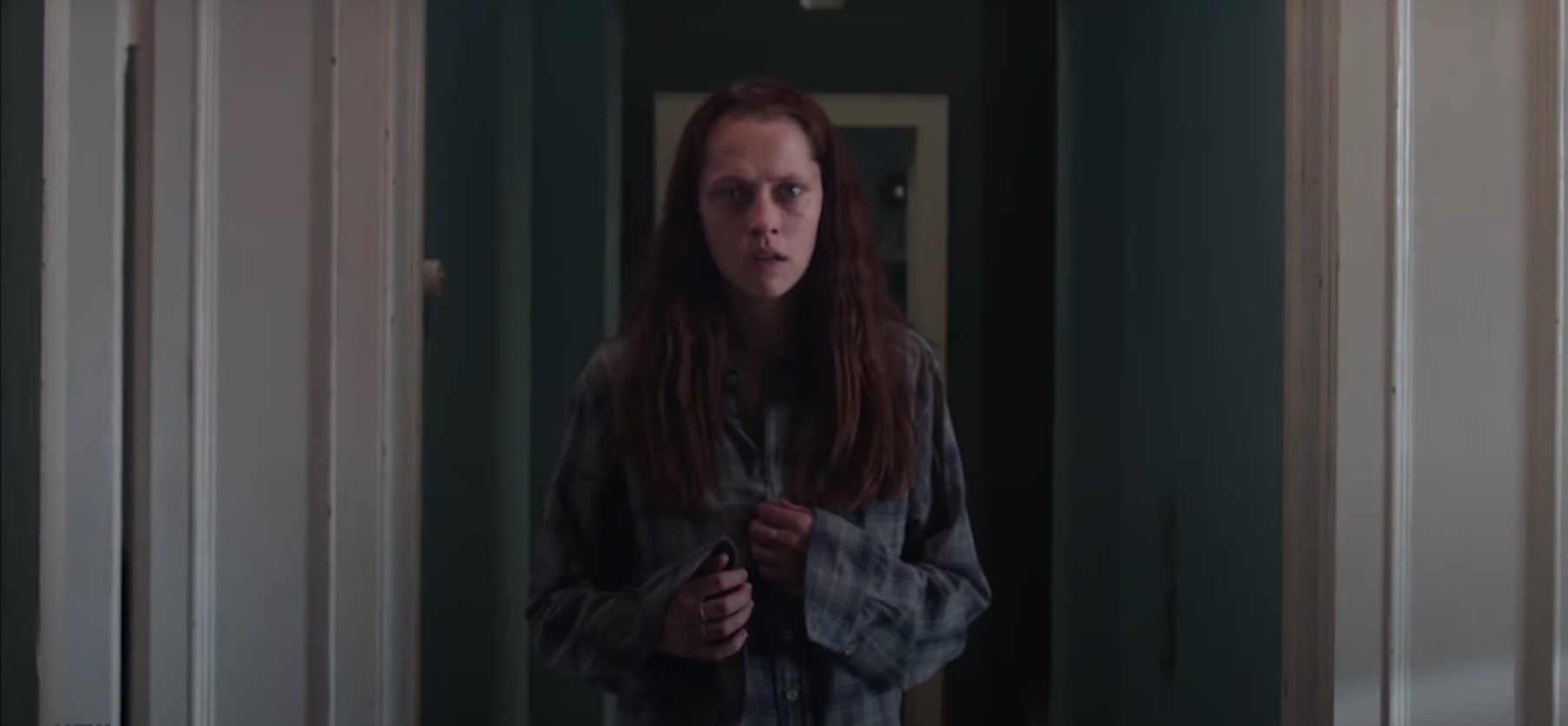 'Berlin Syndrome' revolves around Clare (Teresa Palmer), a backpacker and photographer from Australia, who meets an English teacher named Andi (Max Riemelt) in Berlin. They quickly hit it off, and Clare spends the night at Andi's apartment. The following morning, Clare wakes up to discover that Andi isn't there and she is locked inside. When Andi returns, he claims that it was a mistake and apologizes. They subsequently sleep together once more. However, his behavior soon starts to change for the worse. The charming and witty guy that Clare met vanishes and is replaced by an obsessive and violent psychopath. He writes "mein" (the German word for mine) on Clare's shoulder and takes away her SIM card. His actions only become more and more horrific as the film progresses. Eventually, people begin to notice that Clare is trapped in the apartment, but Andi kills them before they can save her.
1. Blonde (2022)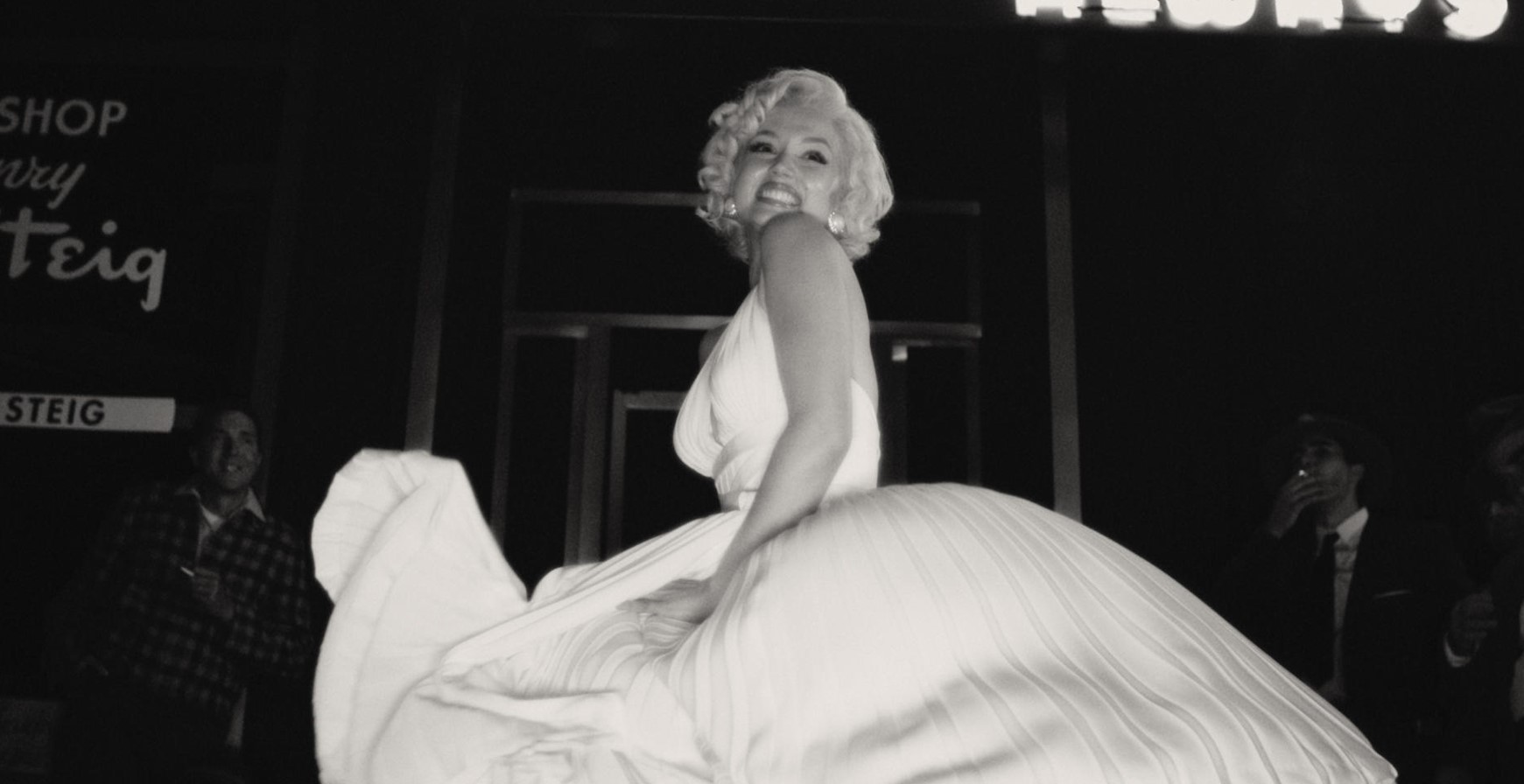 Andrew Dominik's 'Blonde' isn't a pleasant film. It's a brutal dissection of the celebrity culture, Hollywood, and the social elite and can very well be what its critics suggest — an exploitation of the legendary movie star on whose life this film is based on. But then again, there hasn't been a good film or TV show on Marilyn Monroe, despite multiple attempts over the years. This one at least attempts to explore the toxic relationship she had with fame, and the negative impact the men in her life had on her, 'Blonde' starts when Marilyn was still known as Norma Jeane, showing the abuse he suffered in the hands of her mother before changing her name to pursue her big dreams. The film then relentlessly pushes forward and shows the horrors she endured despite her success.
Read More: Sexiest Shows on Netflix Right Now