"Life is about growing up, turning up, and moving on" — this is how Netflix's latest break-up movie introduces itself. 'Someone Great' released on the online platform on 19th April, 2019, and it comes from writer, director, and creator Jennifer Kaytin Robinson. Starring Gina Rodriguez as Jenny, it is a story about a couple who are on the verge of ending their nine-year-old relationship. Now, instead of lamenting over her loss, Jenny decides to go for a wild night out in New York with her BFFs, before joining her new job in San Francisco. Yes, 'Someone Great' is a movie about breakup, but it is not sad and it is definitely not about the duo getting back together. It is about a person finding herself. With that said, here's the list of best movies similar to 'Someone Great' that are our recommendations. You can watch several of these movies like 'Someone Great' on Netflix, Hulu or Amazon Prime.
15. Girls Trip (2017)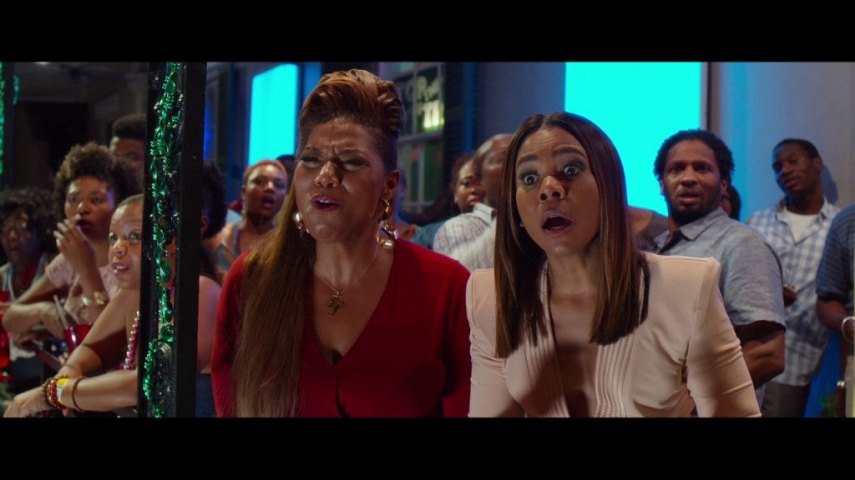 Let's begin with a title that is closest to the central theme of this movie. Do you know what's the best way to get over a breakup? Surround yourself with your besties and set off on some unplanned road trip. And this is exactly what 'Girls Trip' is all about. In this hilarious, raunchy film, four friends, Ryan, Sasha, Lisa, and Dina travel to New Orleans for the annual Essence Festival. It is later revealed in the movie that Ryan's husband Stewart is cheating on her and the couple is undergoing counseling.
14. 500 Days of Summer (2009)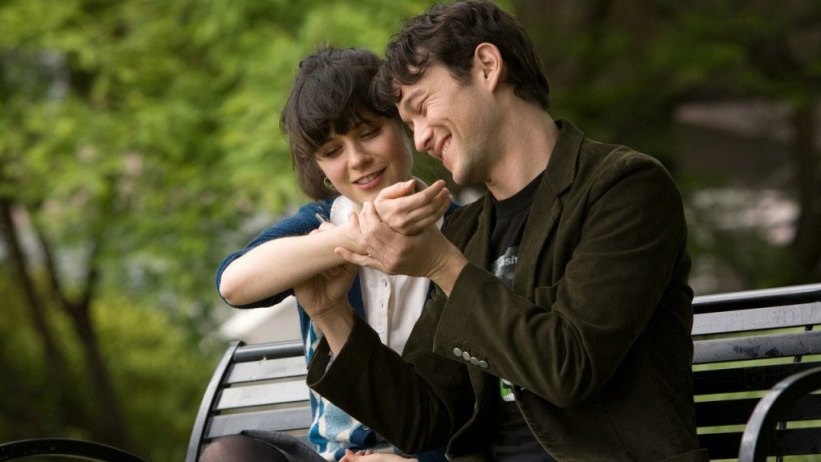 "This is not a love story. it's a story about love." Of course, you know where this famous quote comes from. '500 Days of Summer' tells us that everyone who enters our lives is not here to stay. However, they might change our lives, that too for the better. In this movie, Tom recounts the approximate 500 days that he had spent with the girl Summer, who he thought would be his forever love. Meanwhile, she is not sure about him and nor does she believe in long-term relationships. Termed as the "breakout indie hit of the summer", this film was one of the most successful "sleeper hits" of the year, and it was praised for its refreshing take on breakups. It introduces us to the end first and then draws the story from it, making it an altogether new and rare concept.
13. High Fidelity (2000)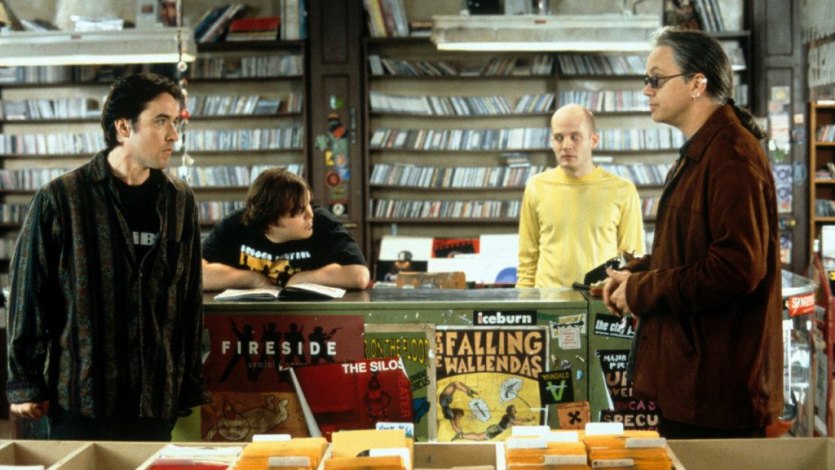 Breakups are a part of life. They are normal and you will survive after experiencing one. Based on this very fact, 'High Fidelity' is about a 30-something man who is pondering over his unsuccessful relationships. It is about his multiple failures with women and tells his story after his latest breakup with his girlfriend Laura.
12. My Super-ex Girlfriend (2006)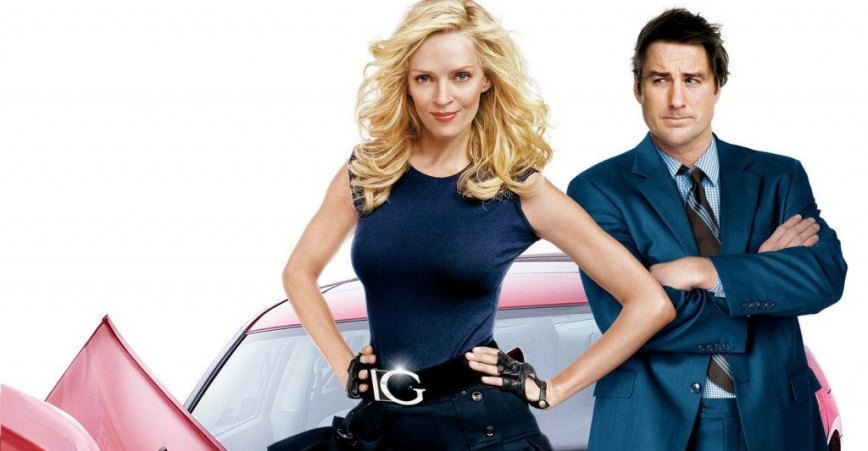 What would you do if you found out that your partner is a superhero? Would you dump him or her? I would not. But when Matthew comes to know that his girlfriend Jennifer has superpowers and she is dominating and manipulative, he breaks up with her, making her furious. Now, our G-girl embarks on a mission to wreck his life, while he gets involved with his friend Hannah. Matters are further complicated when her enemy and former high school sweetheart, Professor Bedlam appears in the scene and asks Matt to lure her so that he can strip her of all her superpowers.
11. The Break-up (2006)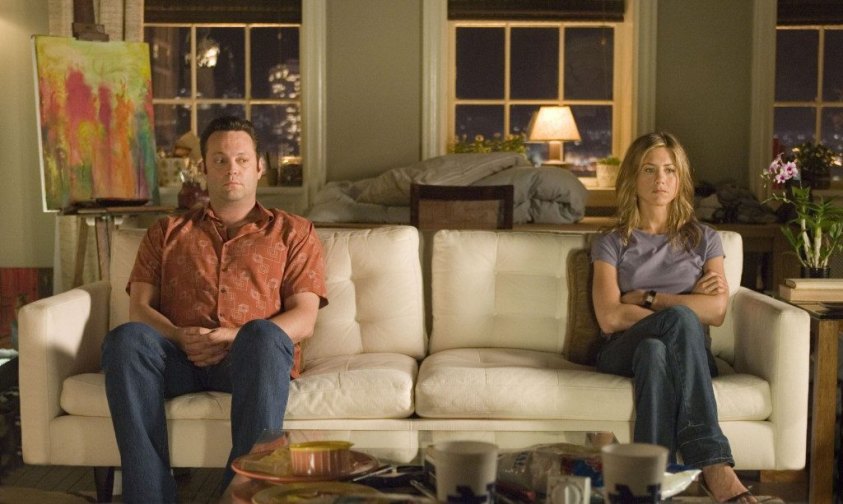 Welcome to the ultimate war of the sexes! When Brooke, an art dealer working in Chicago, thinks that her boyfriend Gary does not give her the attention she deserves, she breaks up with him. Her intention is to make him miss her and compel him to appreciate her more. However, Gary gets the wrong message and being immature, follows the wrong advice from his close friends and family, and starts a battle that has no winners on either side.
10. The Holiday (2007)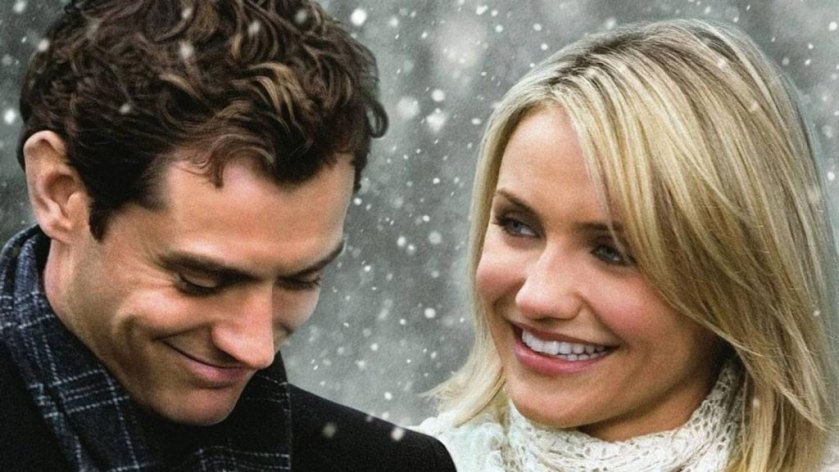 'The Holiday' is about two women, passing through some rough phases in their love lives. So, they decide to stay in each other's homes for a few days, exchanging their ways of life, for a bit of change. And in doing so, they meet their true soul mates. How dramatic and cliche is that? But we are talking about lighthearted stuff here. Therefore, give it a watch if you want some comic relief from your usual choice of tragic, serious breakup dramas.
9. Legally Blonde (2001)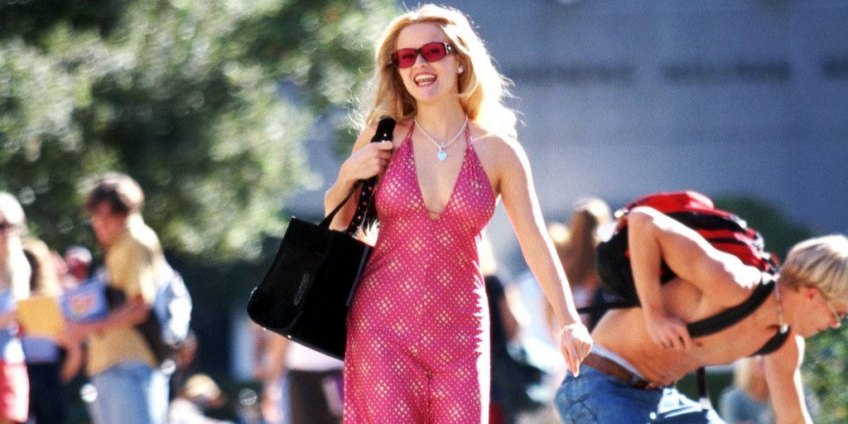 What do you do when you get dumped? You become 'Legally Blonde'! Elle Woods is the perfect package. She has everything — she is the president of her sorority, she is a Hawaiian Tropic girl, and she is also the Miss June in her campus calendar. To top it all, she is a natural blonde. She dates Warner, the most popular, cute fraternity boy on campus. Now, her only dream is to marry him one day. But Warner has a certain reservation — Elle is way too blonde. Therefore, when he joins Harvard Law School, he dumps Elle and starts dating his prep school sweetheart. Determined to win him back, Elle also follows him. But law school is not a cakewalk and she has to battle all odds for her dignity and the dignity of all blondes in society, who are ridiculed every single day.
8. Eat, Pray, Love (2010)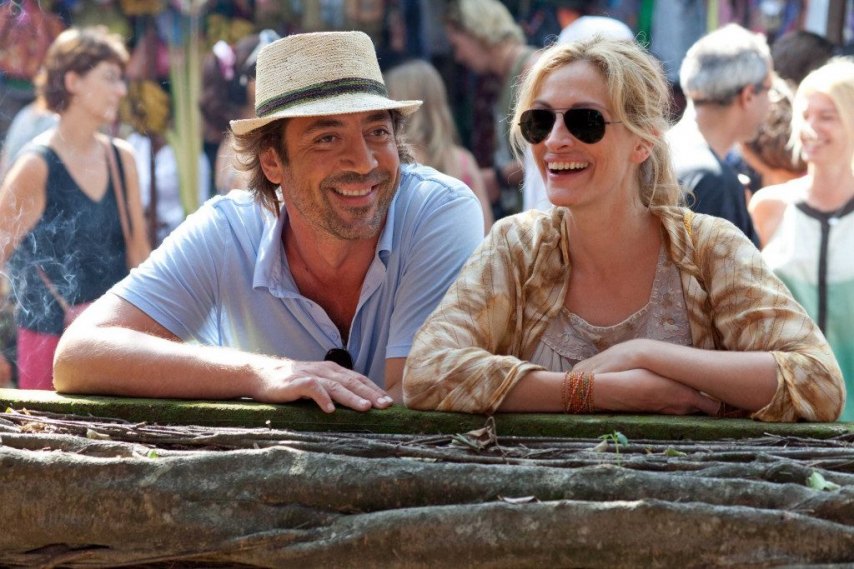 Another movie that follows the journey of healing after a breakup on a road trip, 'Eat, Pray, Love' stars Julia Roberts as Liz Gilbert. She has everything any normal woman could possibly desire. But like many of us urban residents, she is not happy. She has a good job, a house, and a husband, and yet, she is lost, confused, and is on a search for what she actually wants from life. This leads to a divorce, and a somewhat reluctant Liz, after battling all inhibitions, embarks on a quest to travel the world. She goes to Italy, where she discovers the power of good food — 'Eat'. She then visits India where she learns about the strength that lies in spirituality — 'Pray'. Finally, she lands in Bali, where she finds true love and inner peace — 'Love'. We can't say if the events depicted in the movie are applicable in real life (pun intended); but if you want some inspiration and wish to set your traveler spirit free, this should be your go-to film.
7. Forgetting Sarah Marshall (1997)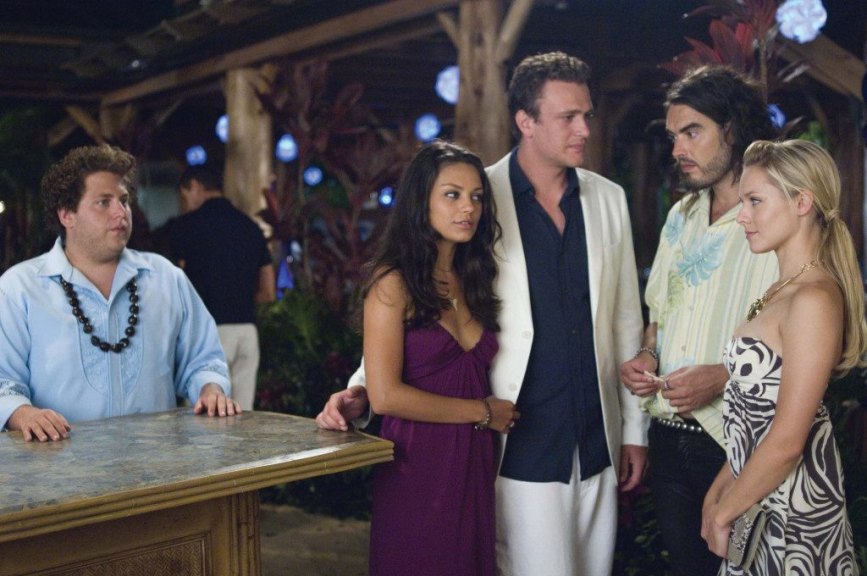 Well, the title makes the plot of our next movie a bit too obvious. When Sarah breaks up with Peter, he decides to go on a vacation to Hawaii to mend his broken heart. But he is in for a rude shock when he finds out that his ex is now dating a super-famous rock star and they are staying in the room just next to his in the resort. Can there be any more torture? Can someone hit the lowest of lows so hard? Funny and comic, 'Forgetting Sarah Marshall' does teach you one thing — if this guy can get over his breakup, anyone can!
6. My Best Friend's Wedding (1997)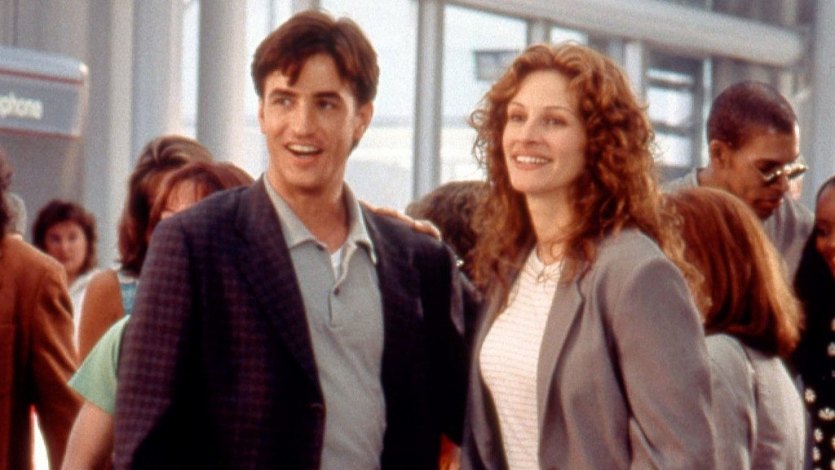 What happens when you fall for your best friend? And he does not? Worse still, he is getting married and invites you to attend his big day. Do you accept it or do you go to every length to sabotage the set-up? Well, Julia Roberts, who plays the protagonist in this hilariously comic movie, is a complete monster here. But what happens towards the end? Watch it to find out, if you haven't yet.
5. Heathers (1988)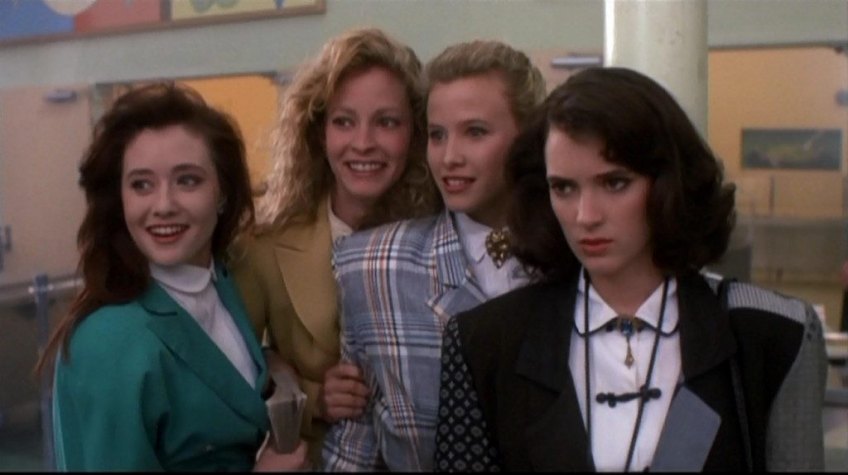 Toxic relationships suck the life out of you. And you must know that already. So, the best way to tackle such a situation is to get out of it. When Veronica, a regular student, partners with the three most popular girls to survive high school, she meets a sociopath named JD. Her normal life soon spirals out of control. A serious and thoughtful movie on the downsides of toxic relationships, 'Heathers' is a must-watch for its thought-provoking subject matter.
Read More: Movies Like Lost In Translation
4. John Tucker Must Die (2006)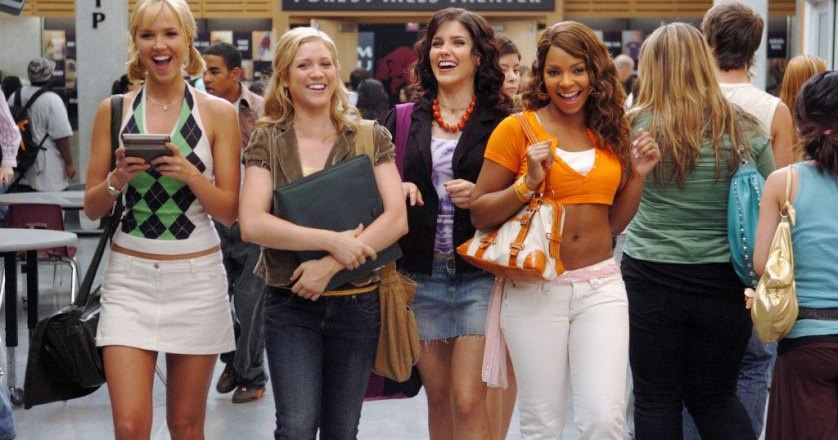 Another movie that comes with an obvious story arc, 'John Tucker Must Die' is about a serial cheater. When three of his ex girlfriends come together, they hunt him down to create havoc in his life. Witty, insanely funny, and racy, this movie comes with a happy ending and surely deserves a one-time watch.
Read More: Movies Like La La Land
3. Under the Tuscan Sun (2003)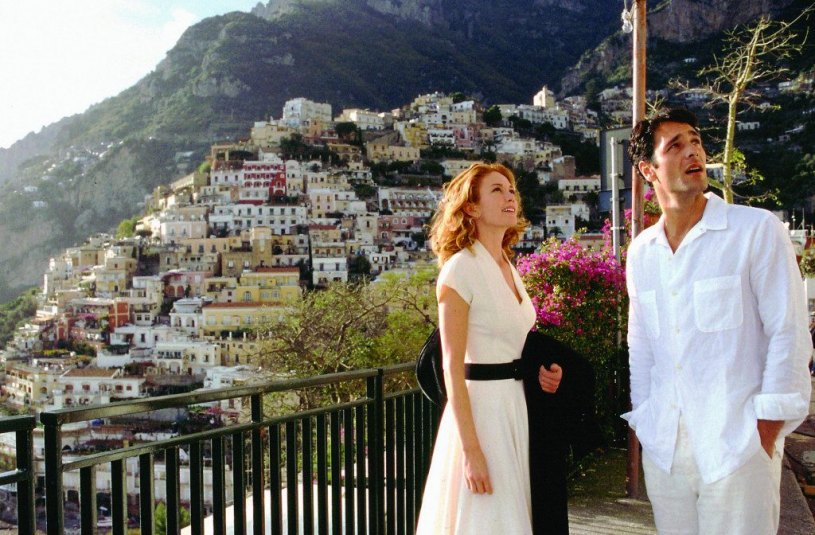 Frances Mayes is a 35-year-old writer, based in San Francisco, who discovers that her husband was cheating on her all this while. Now, after a messy divorce and losing her house to her ex, she becomes depressed and suffers from permanent writer's block. So, when her friend urges her to go on a vacation to Italy, she accepts the suggestion. After she reaches Tuscany, she buys a dilapidated yet beautiful villa in the countryside. The rest of the story unfolds to chronicle the events which follow Frances' journey that changes her life for the better.
2. Silver Linings Playbook (2012)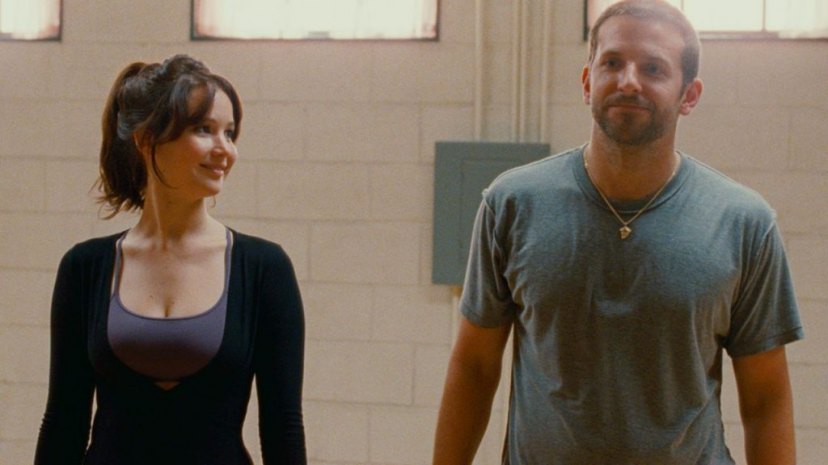 What happens when someone does not accept that a relationship has ended? He or she loses out on the good things in life. This is exactly what happens to Pat in 'Silver Linings Playbook'. Only when Pat lets go of his ex, he shall be able to see his true love who is standing just before him.
Read More: Movies Like Friends With Benefits
1. The First Wives Club (1996)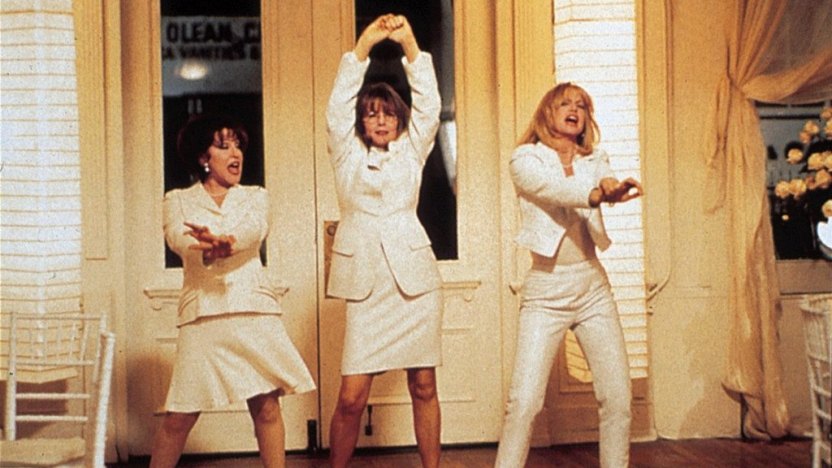 'The First Wives Club' is again about the healing power of strong female bonds. It is about women dumped by their partners, who band together and focus on the positive things in life. For once, when you shift your attention from men, life is much better. And this is what this story tries to convey, and it does its job brilliantly too.
Read More: Movies Like 500 Days of Summer