'Friends with Benefits' is a fantastic Saturday night movie for fans of romantic comedies. It follows Jamie Rellis (Mila Kunis), a New York City head-hunter trying to sign art director Dylan Harper (Justin Timberlake) for her client. When he takes the job, they quickly become friends. However, their friendship turns into a friendship with benefits, but with Jamie's emotionally damaged past and Dylan's history of being emotionally unavailable, they have to try not to fall for each other.We have tried to come up with a list of films similar to Friends With Benefits that are our recommendations. If you are interested, you might be able to stream some of these movies like Friends With Benefits on Netflix or Amazon Prime, or even Hulu.
15. Playing it Cool (2014)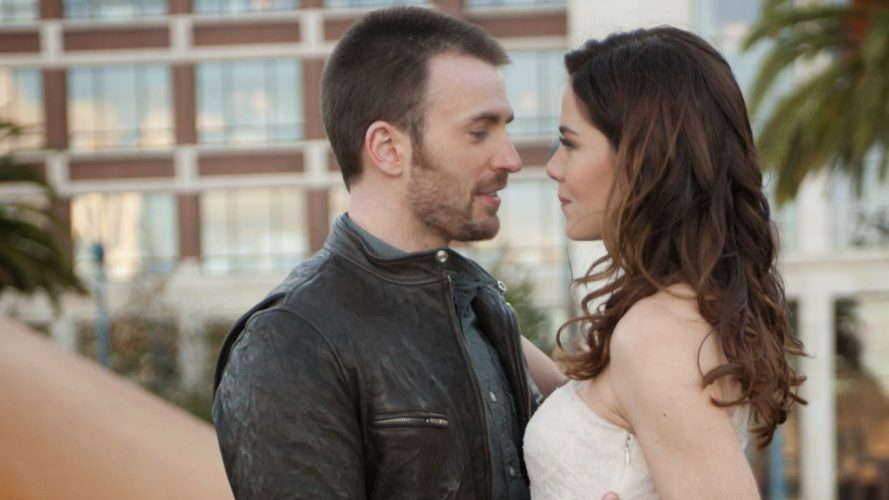 With Chris Evans and Michelle Monaghan in leading roles, one can expect only endearing romance and heartening comedy, if nothing else. 'Playing it Cool' features ME – a screenwriter who's experiencing a writer's block owing to lack of any actual experiences surrounding love. He often ends up trampling on hearts in order to experiment but fails every time. In search of an actual heartfelt experience, while pretending to be a philanthropist at a gala dinner, he meets with and befriends HER. But HER has already been engaged, and they decide to keep it only till friendship. Soon, they find each other deep in love. ME has to conquer HER heart, while HER has to battle her inhibitions in this charming romance.
14. How to Lose a Guy in 10 Days (2003)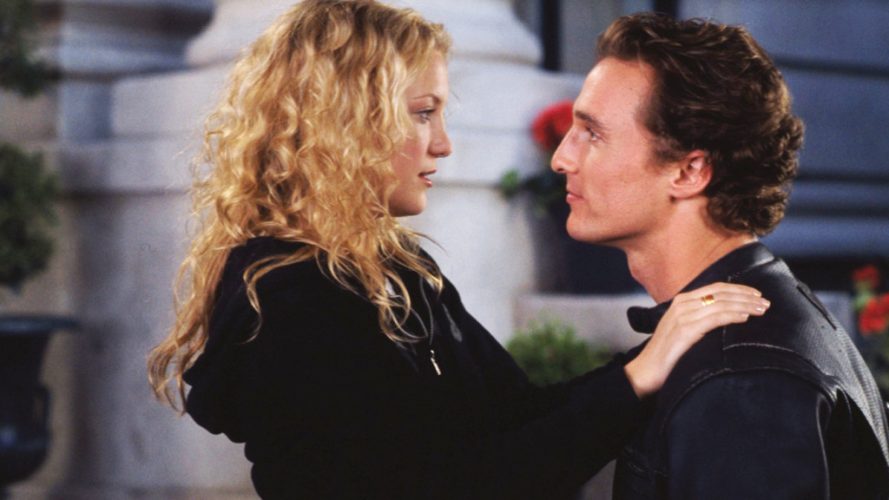 Benjamin Barry and Andie Anderson may seem like a normal couple. However, that is not the case. Before they start dating, Benjamin bets that he could make a woman fall in love with him in ten days. On the other hand, Andie was assigned to write "How to Lose a Guy in 10 Days" for the magazine she works for. Kate Hudson and Matthew McConaughey are not only extremely funny but also have great chemistry together. It is because of this that "How to Lose a Guy in 10 Days" quickly became a huge success and an instant classic of the chick-flick genre. If you want an entertaining and witty movie, you should watch it!
13. Destination Wedding (2018)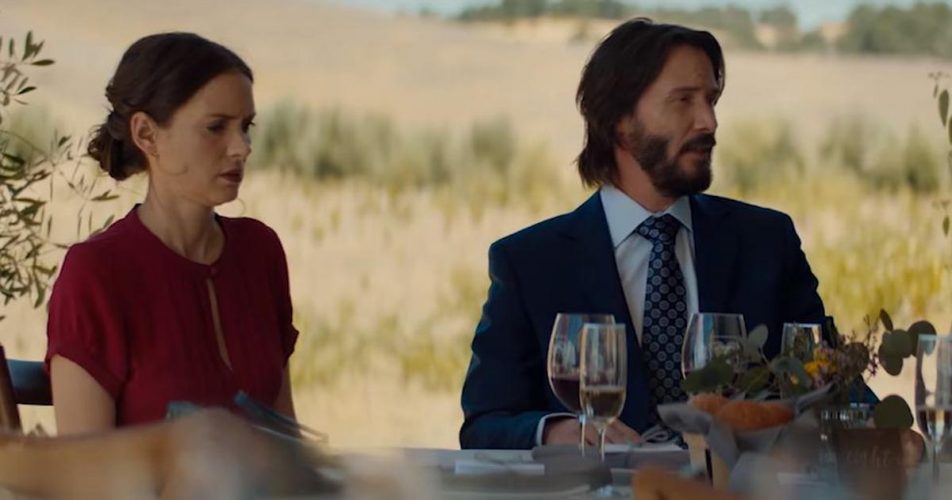 Frank and Lindsay's story isn't one that has not been told before. Their love affair has been regularly employed by films. The characters, though, keep changing. 'Destination Wedding' takes a leaf out of Hollywood's rich heritage of rom-coms and stars two really famous actors: Keanu Reeves and Winona Ryder. They meet, they fall in love, they separate temporarily, and they re-fall in love. The age-old formula still might work for many' it does for me at least. Ryder is terrific as the fierce Lindsay, stealing every scene that she features in. Reeves should stick to 'Wick.' His bland emotions do not work here, failing to assist the story as it wants him to feel. The odd pairing did raise eyebrows at first, but the initial skepticism recedes by the end of the movie with an endearing affection that the pair manages to create.
12. The Change-Up (2011)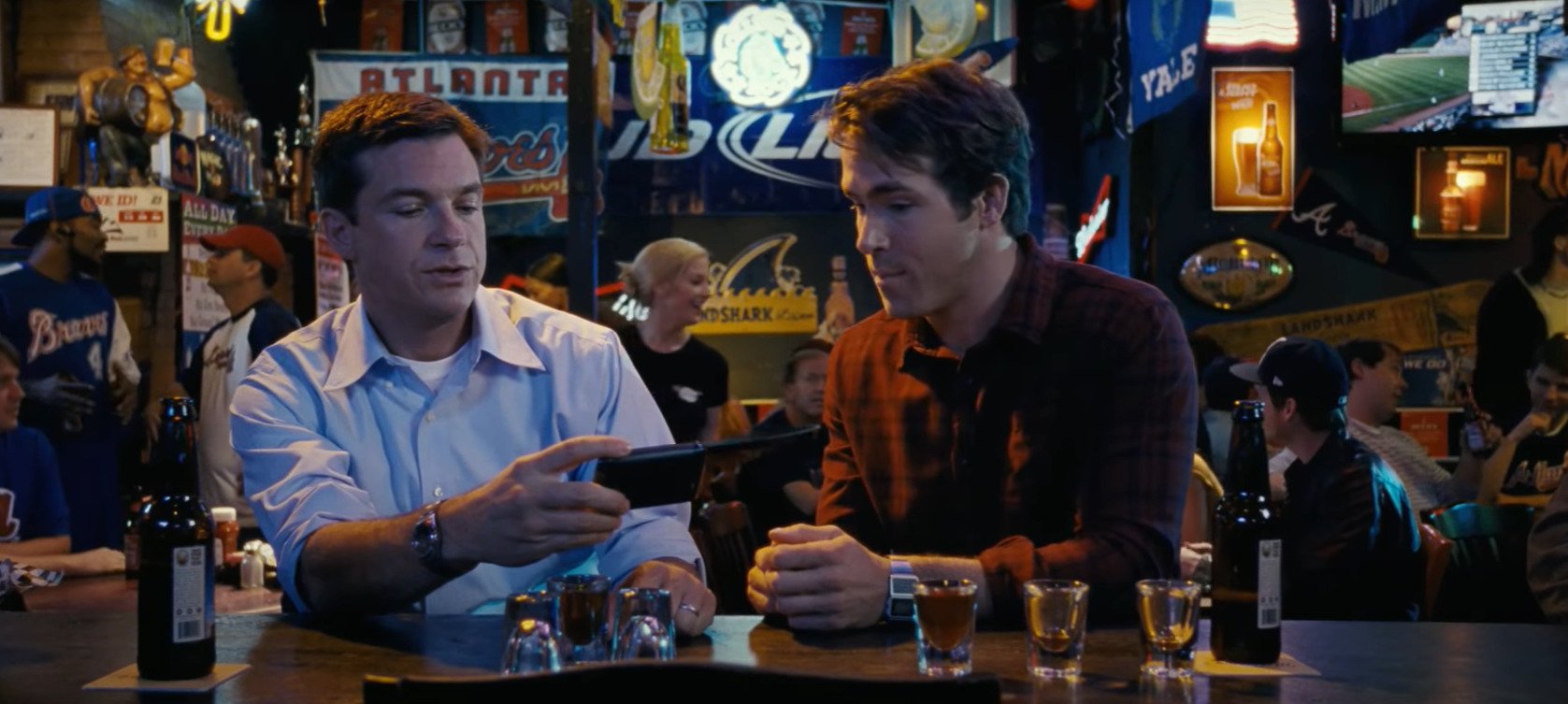 Dave (Jason Bateman) is a married man with three kids and a loving wife, and Mitch (Ryan Reynolds) is a single man in the prime of his sexual life. One fateful night while Mitch and Dave are peeing in a fountain, lightning strikes, and they switch bodies. With an amazing cast of well-known actors, "The Change-Up" is a hilarious comedy that is not afraid to think out of the box.
Read More: Movies Like Pretty Woman
11. Just Go with It (2011)
On a weekend trip to Hawaii, a plastic surgeon must convince his assistant to pose as his soon-to-be-divorced wife in order to cover up a careless lie he told his younger girlfriend. The whole cast was near perfect, with Adam Sandler providing hilarious moments throughout and Jennifer Aniston being sexy and funny in the right moments. Besides that, the story is well written and has some original jokes worth listening to.
Read More: Movies Like Nightcrawler
10. The Ugly Truth (2009)
Abby Richter, a romantically challenged morning show producer, is suddenly involved in a series of offensive tests by her correspondent to prove his theories on relationships and help her find love. However, that leads to an unexpected result. Starring Katherine Heigl and Gerard Butler, "The Ugly Truth" is a romantic comedy that resembles a "battle of the sexes." The whole plot is really funny, and the type of humor will be enjoyed by a lot of different people.
Read More: Movies Like Boyhood
9. What Happens in Vegas (2008)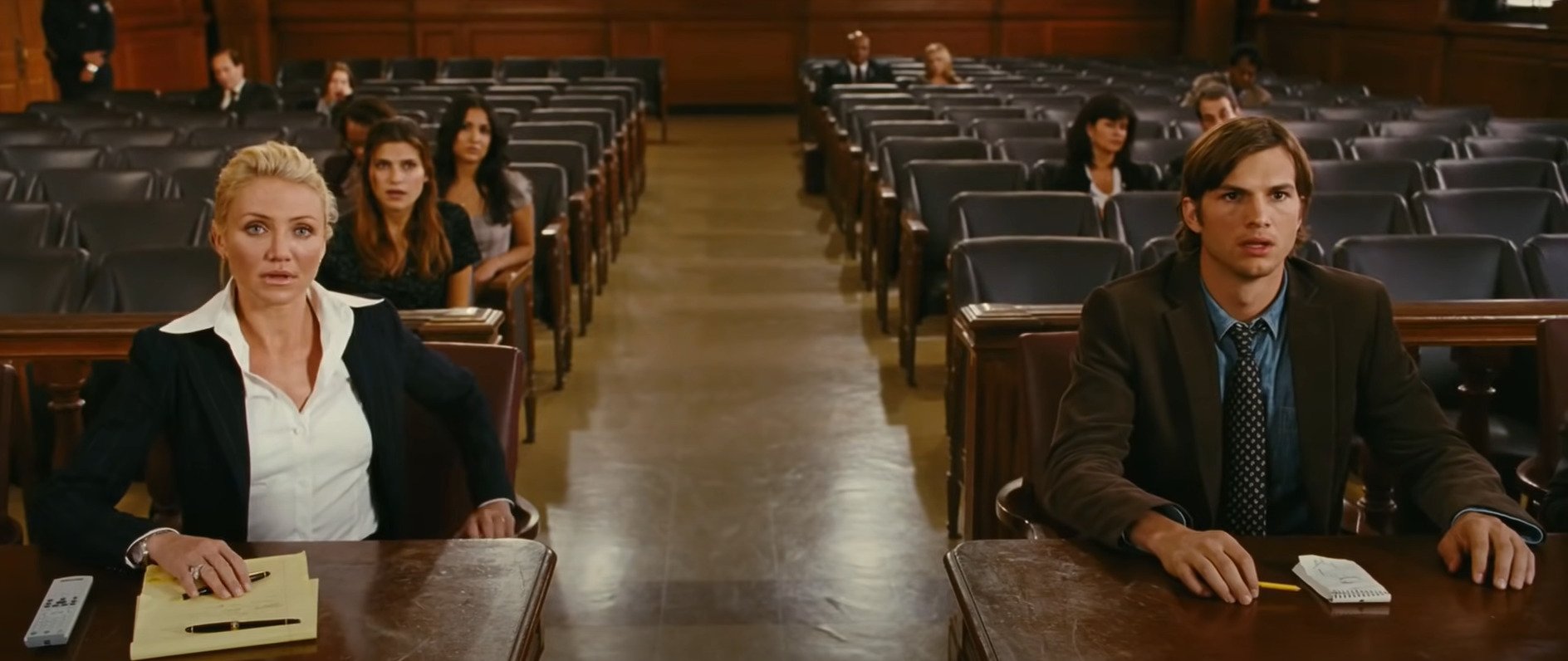 Set in Sin City, this story rotates around two people who discover they have gotten married following a night of wickedness, with one of them winning a huge jackpot after playing the other's quarter. Now they are both trying to get all the money, but that is not an easy task. Starring Cameron Diaz and Ashton Kutcher, "What Happens in Vegas" has a great sense of humor while telling a romantic story. If you enjoy romantic comedies, you should add this movie to your watchlist.
Read More: Movies Like Divergent
8. Nick and Norah's Infinite Playlist (2008)
It's been three weeks, two days, and 23 hours since Tris broke up with Nick. And now she is at his gig with a new guy. He encounters Norah, who asks Nick to be his boyfriend for five minutes. After her drunken friend Caroline runs off into the city, they scour the city in search of her. This film attempts to make you rethink popular high school movies by making it a genuine and honest teen comedy. The film is very character-driven, but the cast is strong enough to carry it. Michael Cera and Kat Dennings make one peculiar and cool on-screen couple. Although there is some focus on music and romance, there is also space for comedy, and the supporting cast shines.
Read More: Movies Like The Girl Next Door
7. Forgetting Sarah Marshall (2008)
Peter (Jason Segel) takes a Hawaiian vacation after breaking up with his TV star girlfriend, Sarah (Kristen Bell). Little does he know that Sarah's traveling to the same resort with her new boyfriend. "Forgetting Sarah Marshall" is a surprisingly solid comedic romance with a well-known cast. The writing flows with well-timed jokes, dramatic moments, and vulgar humor. Furthermore, it is a fresh, original comedy for mature audiences. Overall, a great film for those looking for a good laugh.
Read More: Movies Like Devil Wears Prada
6. Love and Other Drugs (2010)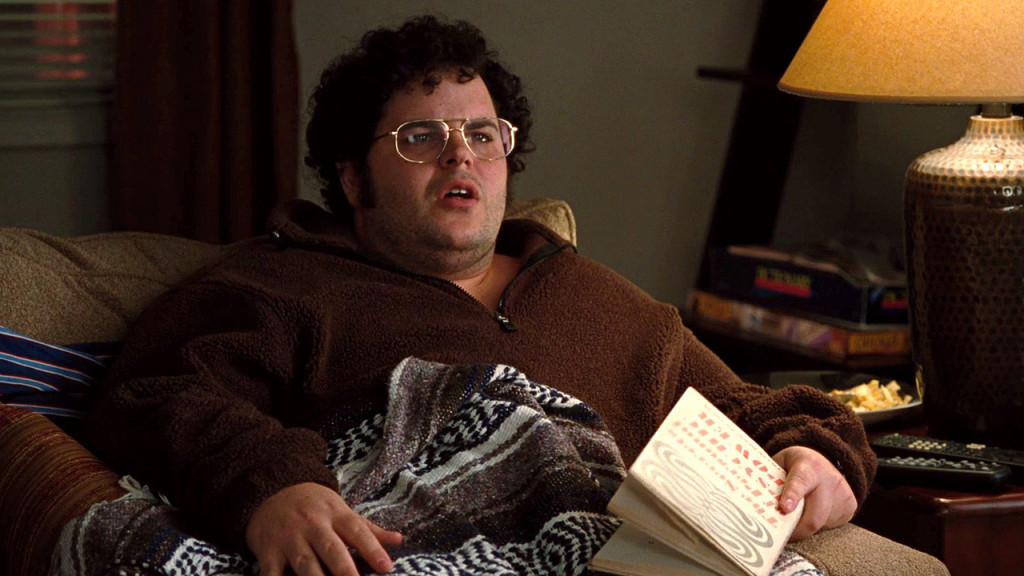 Maggie (Hathaway) is a free spirit who won't let anyone tie her down. But then she meets Jamie (Gyllenhaal). Maggie and Jamie's evolving relationship takes them both by surprise, as they find themselves facing many adversities and challenges. Although the plot is not innovative or original, director Edward Zwick still managed to create a great movie with a good message. With the support of the two main actors (who actually were nominated for best performances in 2011's Golden Globes), "Love and Other Drugs" is a good drama about growing together and leading with difficult choices.
Read More: Movies Like Titanic
5. Crazy, Stupid Love (2011)
Cal (Steve Carell) and Emily (Julianne Moore) have a perfect life together, living the American dream… until Emily asks for a divorce. Now Cal has to navigate the single scene with the help of his bachelor friend Jacob Palmer (Ryan Gosling). Although Cal's life is the main story, the movie also focuses on the romantic lives of other secondary characters. Directors Glenn Ficarra and John Requa created a movie with tremendous heart and charisma that will stay on your mind for some time. Although the overall message may be one to debate, it doesn't really matter because it is worth the ride.
Read More: Movies Like La La Land
4. Two Night Stand (2014)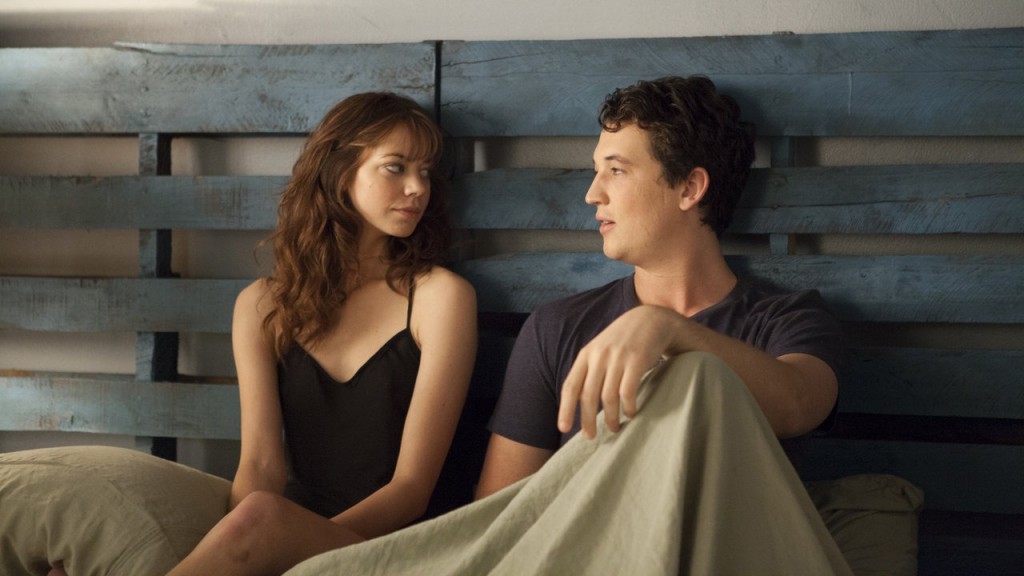 A snowstorm forces two people who made an online connection to unwillingly extend their one-night stand as the blizzard goes through the night. "Two Night Stand" is an original romantic comedy starring Analeigh Tipton and Miles Teller. Its atmosphere is similar to "Friends and Benefits." The characters, structure, and the ending make it a different romantic comedy. By exploring a reasonably believable scenario and by having a smart and funny dialog, director Max Nichols was able to create a connection between the characters and the audience.
Read More: Movies Like Tangled
3. One Day (2011)
Based on a novel by David Nicholls, "One Day" follows Emma and Dexter, who met on the night of their university graduation. We see them every year on the anniversary of that date – July 15th. Through the years, they grow apart as their lives take different directions and they meet different people. But, suddenly, their lives take the opposite turn, and they meet again. Starring Anne Hathaway and Jim Sturgess in the main roles, this movie is a beautiful love story between two very relatable characters. Their lives are so interesting and emotional that it is impossible not to feel connected with them somehow.
Read More: Movies Like One Day
2. No Strings Attached (2011)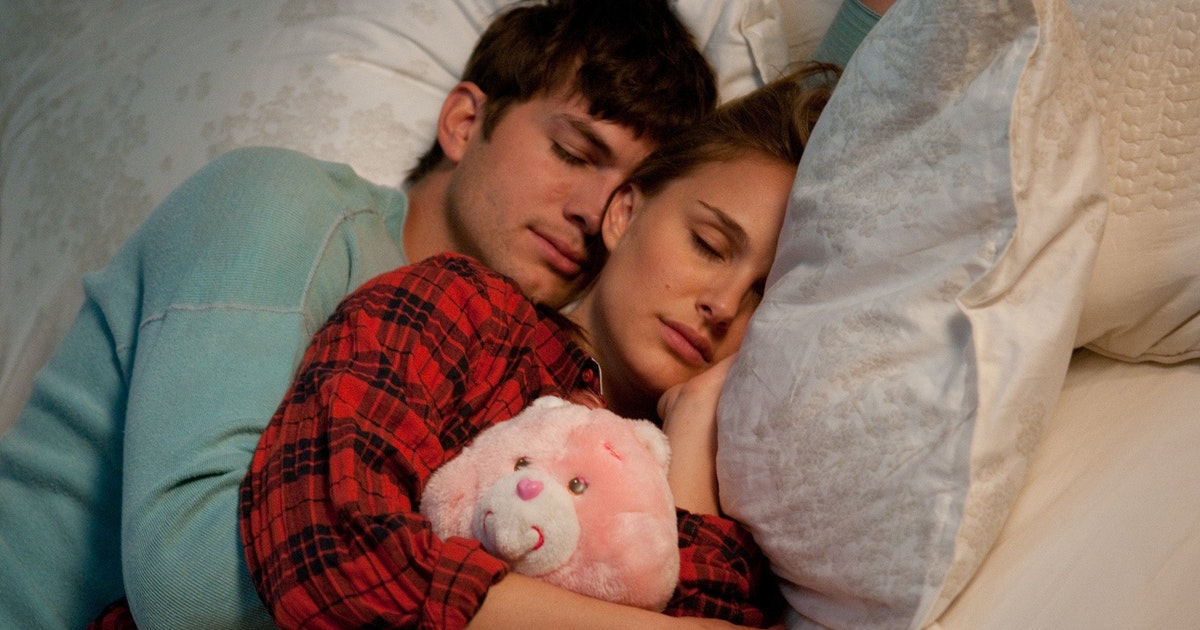 Adam (Ashton Kutcher) and Emma (Natalie Portman) met each other once at a school summer camp but never committed. Several years later, they meet again when Adam goes on an all-night after discovering that his father is having a relationship with an ex-girlfriend. They decide that they should restrict their relationship as she isn't comfortable with dating; they just want to have fun. The plot of this movie is fairly similar to "Friends with Benefits." It also has famous actors and is extremely funny and entertaining.
Read More: Movies Like The Perks of Being Wall Flower
1. When Harry Met Sally… (1989)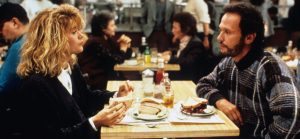 Nominated for one Academy Award for Best Screenplay, this movie follows Harry and Sally. We see their lives as they both search for love but fail. A close friendship blooms between them. But then they are confronted with the problem: can a man and a woman be just friends? The acting is superb, with the two main protagonists, Billy Crystal and Meg Ryan, giving career-best performances. With a strong supporting cast and a good soundtrack, "When Harry Met Sally…" is one of the best romantic comedies ever. That is because of its amusing story that keeps you interested the whole time. Also, its energy is amazing!
Read More: Movies Like The Proposal