'The Girl Next Door' is a very funny coming-of-age story with elements of sexiness and raunchiness added to it. Emile Hirsch is hilarious here as a high school senior who falls for the girl next door. While trying to make his boring life interesting, he is also trying to help the people around him. It's a classic tale of boy-meets-girl: boy falls in love with a girl, the boy lives happily ever after with the girl. Or is it?
What makes The Girl Next Door stand out from the rest is the superb cast and some really memorable comedic moments. The casting director did a great job, placing Emile Hirsch opposite Elisha Cuthbert. The pair's on-screen chemistry is undeniably electric. With that said, let's look at the list of some similar movies. You can watch many of these movies like 'The Girl Next Door' on Netflix, Amazon Prime, or Hulu.
14. Say Anything… (1989)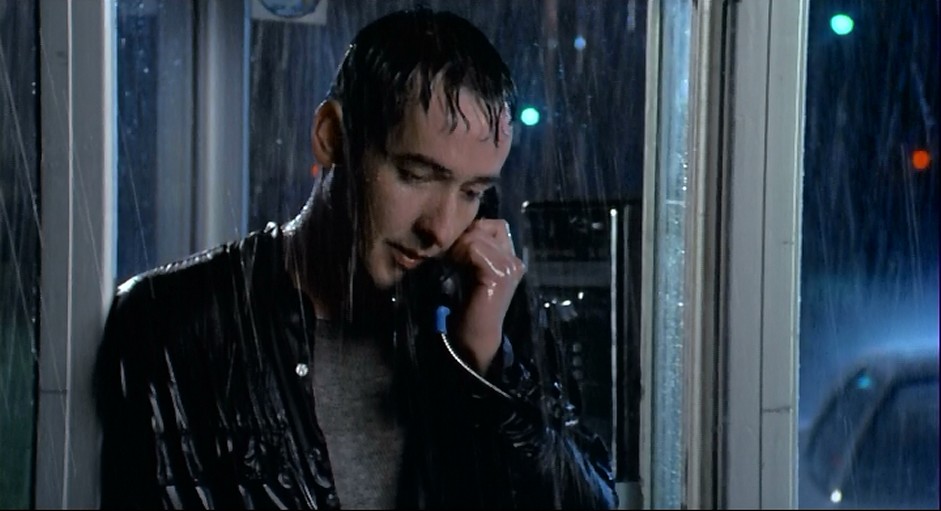 The heart of 'Say Anything' is that it dares to be normal. John Cusack and Ione Skye have perfect chemistry, while John Mahoney's character is one of the most complicated father figures in the history of film. Moreover, the screenplay is delightfully honest, but everything just seems to fit right in this movie. A Seattle high-school graduate with no apparent future, tired and for the most part abandoned, Lloyd Dobler (John Cusack) sets his sights on the lovely Diane Court (Ione Skye), the class valedictorian, whom he had a chance encounter with at the town mall. After numerous valiant attempts and apparent successes, the two fall in love. Great characters, a great cast, really good writing, and simple but solid direction make this a real winner that is deservedly recognized as a romantic classic.
Read More: Movies Like A Quiet Place
13. Friends with Benefits (2011)
The breezy rom-com directed by Will Gluck has a long list of actors in the cast, but the lead actors Justin Timberlake and Mila Kunis stood out with their performances. The film follows two strangers who work for the prestigious GQ magazine and become thick friends over a period of time. As both have been unlucky in love all the time, they flirt with each other and believe that adding sex to the relationship will not spoil their dynamic until it all goes haywire.
Read More: Movies Like The Vow
12. The Edge of Seventeen (2016)
The emotions and experiences the film conveys do not feel artificial, and Hailee Steinfeld shines! Intelligent writing and little twists here and there will likely leave you genuinely invested in the life of these characters and leave you wanting more. In the movie, "High-school life gets even more unbearable for Nadine when her best friend, Krista, starts dating her older brother." This is not to be missed for fans of this genre!
Read More: Movies Like V For Vendetta
11. She's Out of My League (2010)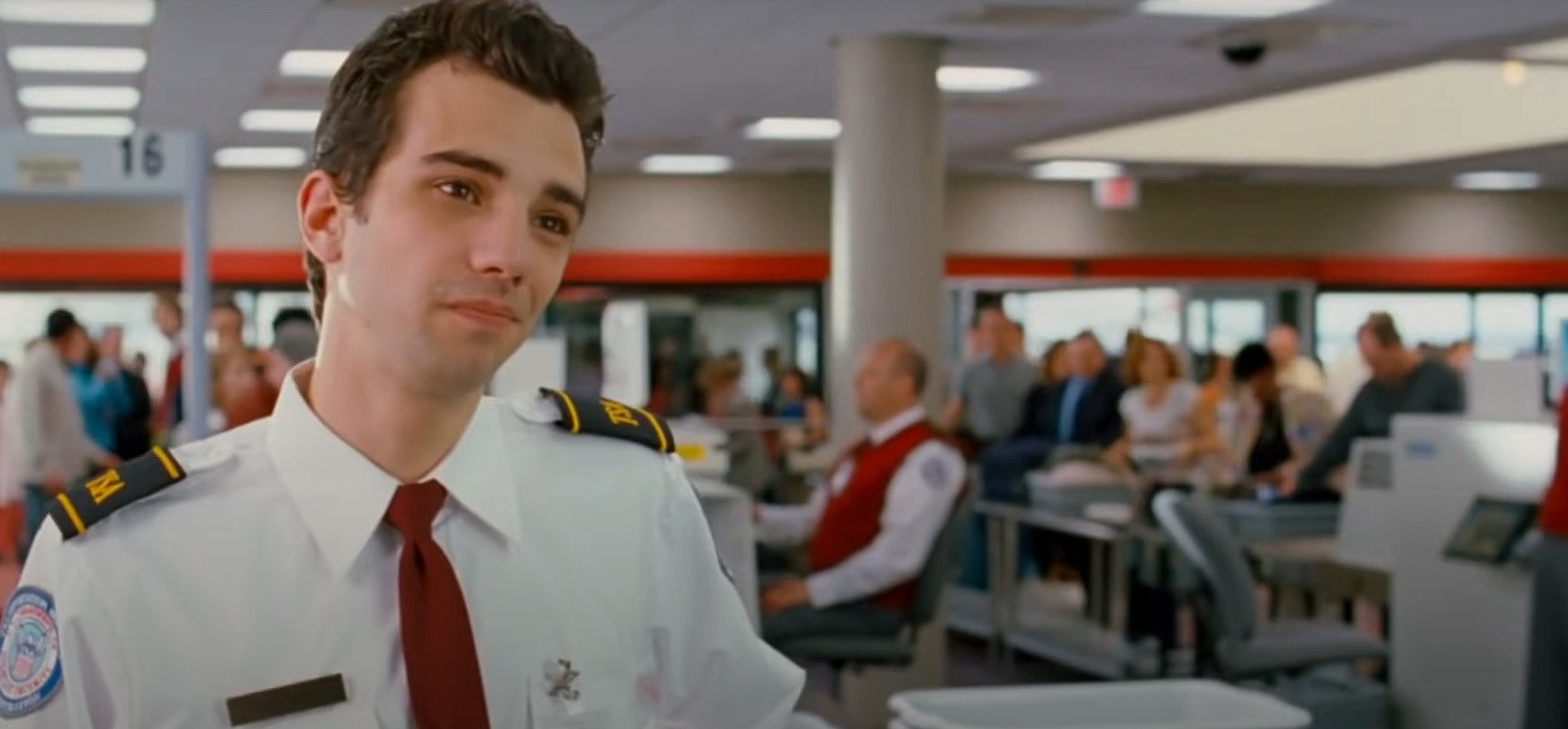 Much like 'The Girl Next Door,' 'She's Out of My League' is a romantic comedy that revolves around an unlikely romance that stands the test of time. It follows Kirk, a TSA agent at the Pittsburgh International Airport, whose chance meeting with Molly McCleish turns into something more than just friendship. Molly is undoubtedly way more attractive than Kirk, but they both have insecurities that cause some misunderstandings. Moreover, Kirk achieves his dreams at the end of the movie, quite like Matthew Kidman in 'The Girl Next Door.'
Read More: Movies Like Braveheart
10. The Perks of Being a Wallflower (2012)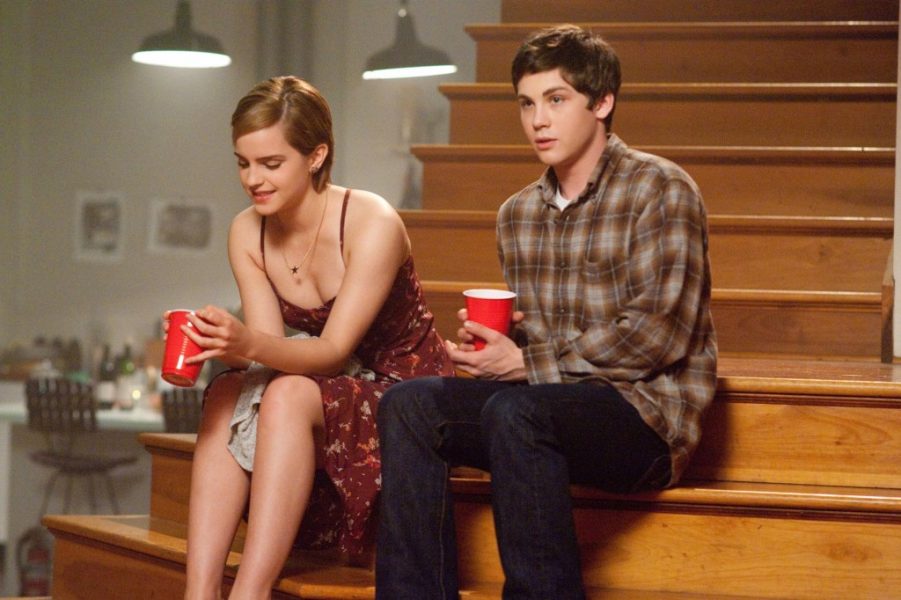 Like real teenagers, Emma Watson and Ezra Miller convincingly move from glowing objects of desire to comic relief to deeply troubled human beings. The story is simple yet complicated because of how much goes on. But the way it unfolds is beautiful and sad, sometimes all at once. While it has its funny moments, it also manages to go through dark topics as well such as homosexuality, drugs, and death. Stephen Chbosky handles his story very well, never feeling like it's being forced. It rather flows smoothly and carefully.
Read More: Movies Like The Princess Bride
9. Easy A (2010)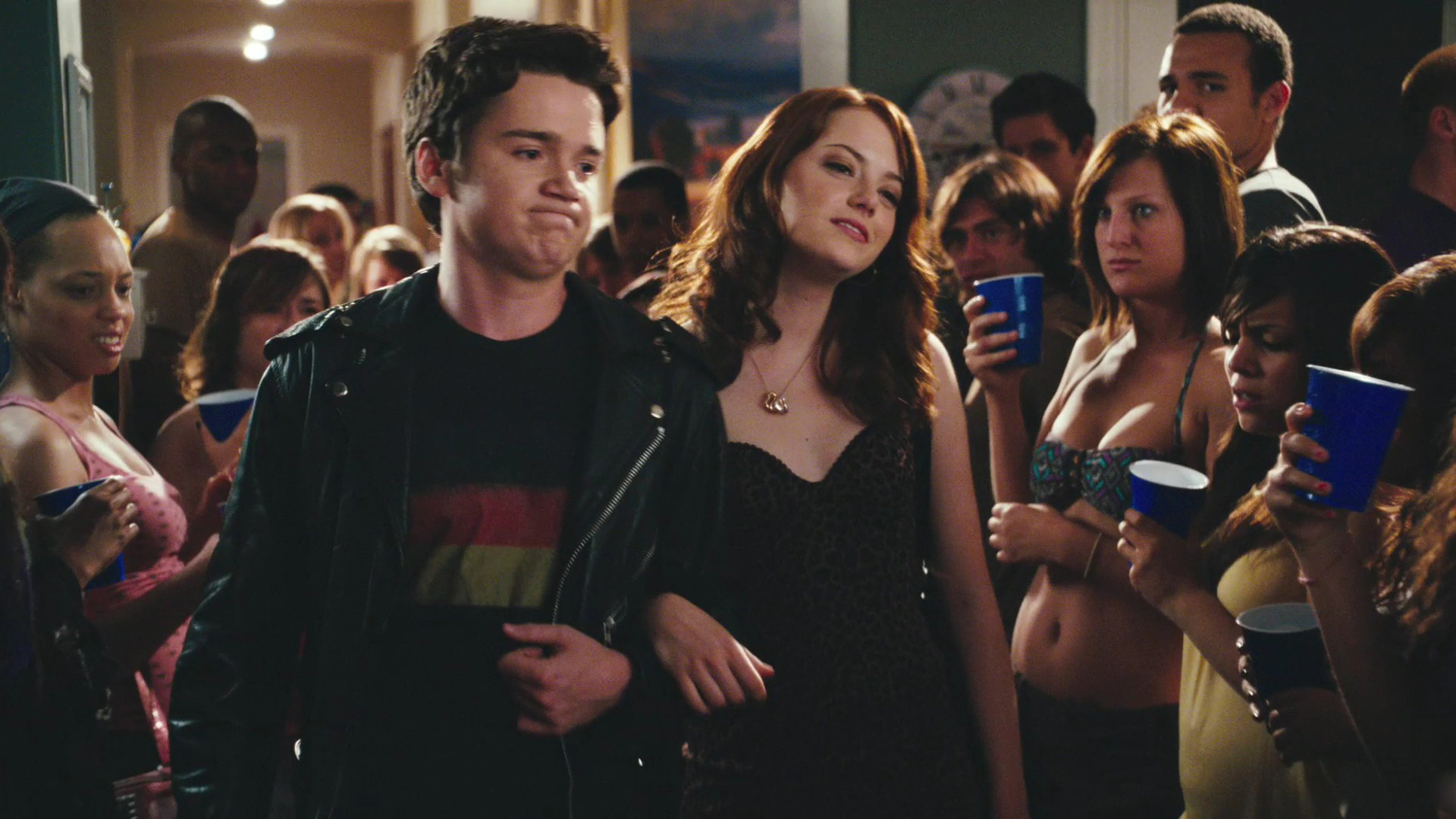 Another teen comedy, this time featuring Emma Stone in leading role, 'Easy A' follows the narrative of Olive, a high school teenager who pretends and lies about being a stud but is a virgin. Only Olive's friend Brandon knows about her true "situation." In order to portray Brandon – who is gay – as a straight stud in the eyes of the entire school, Olive and Brandon pretend to have sex, after which she gains reputation for being promiscuous. Therefore, she stitches the red colored letter "A" to everything she has. While every guy in school approaches her to pretend like they had sex for various reasons, she is asked to leave school for her behavior. 'Easy A' is easily the best-in-class when it comes to teenage comedies, and Emma Stone has given a performance of her lifetime.
Read More: Movies Like The Perks of Being Wall Flower
8. Knocked Up (2007)
The acting is great, the plot fast-paced, the characters believable, and the dialogs witty and clever, making Knocked Up' quite a popular film. Moreover, Seth Rogen (Ben) is a real find! Ben's eyes when he realizes that Katherine Heigl's Alison is going to stay with him that first and fatal night will make you fall in love with his character. Katherine Heigl is another incredible discovery. Superb and stunning and classy to boot.
Read More: Movies Like Moonlight
7. What Happens in Vegas (2008)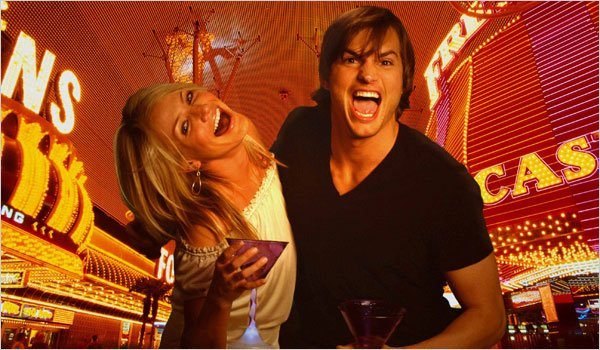 After a night of fun, frolic, and a lot of booze, Jack and Jo find themselves married to each other. I know it happens a lot in Vegas, what being married to a stranger and all. It just seems very strange to me. Anyway, along with being stuck in their false marriage, the duo also has to decide what to do with the jackpot they hit the previous night. The court orders them to work on their relationship but each of them is trying to get their hands on the money. The comedy film turns to a romantic one faster than you can say "Sin City."
Read More: Movies Like Eyes Wide Shut
6. Down with Love (2003)
This is an homage to the light romantic comedies of the early 60s and a strong influence by 'Pillow Talk.' Renee Zellweger's Barbara Novack writes a book about women and how they look at relationships, while an editor named Vicki Hiller (Sarah Paulson) convinces the board of directors of a publishing firm to publish her book. The chemistry between McGregor and Zellweger heat up the screen in a sweet, old-fashioned way.
Read More: Movies Like Train to Busan
5. The First Time (2012)
One night at a friend's house party, a confident teen, Dave (Dylan O'Brien), meets an artistic girl named Aubrey (Britt Robertson). 'The First Time' is the story of how they fall in love with each other over one weekend. It is a tale of first love and how confusing it is to experience love for the first time. Besides having witty dialogues and decent acting, this movie has a phenomenal soundtrack. That is why this movie resonates with so many people around the world.
Read More: Movies Like Spirited Away
4. The Spectacular Now (2013)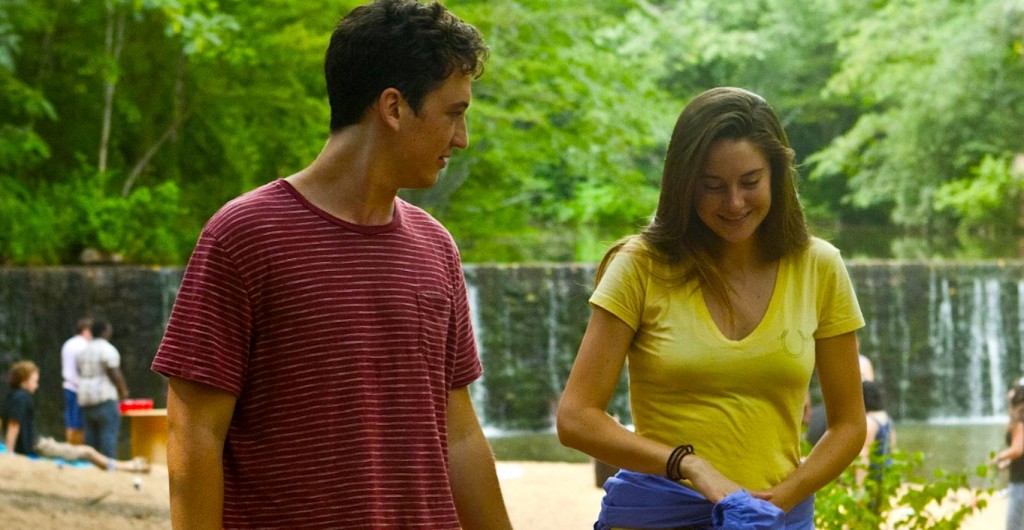 Plenty of movies about teens are released every summer, but very few successfully capture what it is really like to be on the brink of adulthood. 'The Spectacular Now' is one of the few that does, and it does it, well, spectacularly. There are scenes, moments, and dialogue in this film that ring so true that it all comes rushing back, a flood of memories and emotions, and a little bit of pain.
Read More: Movies Like Sherlock Holmes
3. A Walk to Remember (2002)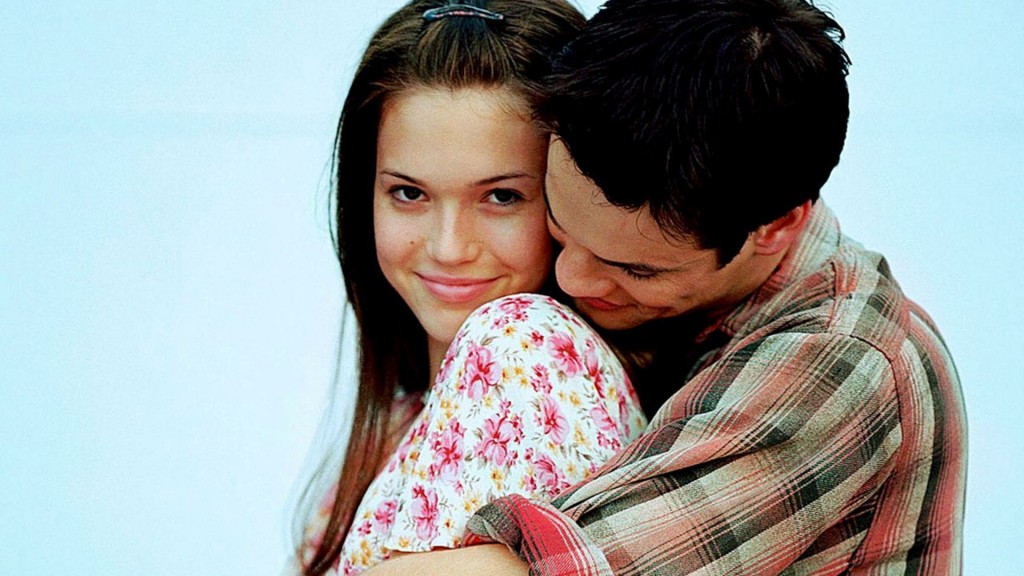 One of the most heartbreaking films ever, it will make you cry buckets. But despite the tragedy, the storylines inevitably highlights love, innocence, optimism, and faith in life. It even celebrates the possibility that every single person can change for the better. Mandy Moore and Shane West make a great couple, and the ending is poignant and perfect. It is based on the novel by Nicholas Sparks.
Read More: Movies Like The Spectacular Now
2. Risky Business (1983)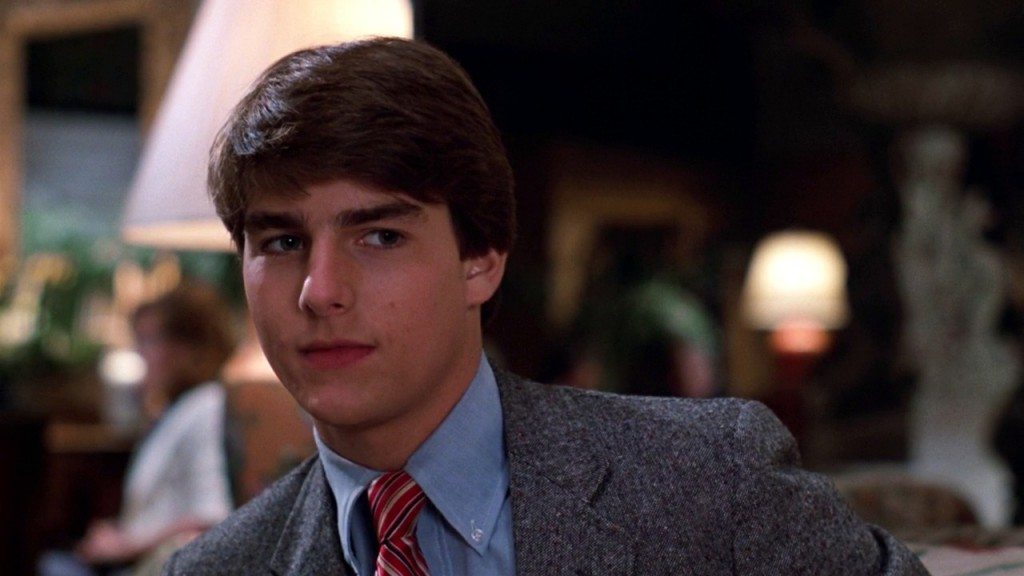 Featuring Tom Cruise in one of his first major successes at Hollywood, with crisp dialogues, typical teenage-sex comedy innuendos (but was pitted as a romantic comedy), and a meandering flow of situations, 'Risky Business' is a stylishly sexy satire. The movie is an abundance of style as Cruise, as Joel Goodson, has all the fun-filled time at his house once his parents leave for vacation. Along with his friend Miles, they have sex with a hooker, do drugs, get stumped, and their house gets broken into. But Joel finds a way to Princeton eventually, a place where his father always wanted him to be. The guilty pleasures of being the lone adult man in your house and setting everything straight before you're caught is funny at the outset and also, Tom Cruise leaves no stone unturned in his one of the rare comedic performances.
Read More: Movies Like Ex Machina
1. Fast Times at Ridgemont High (1982)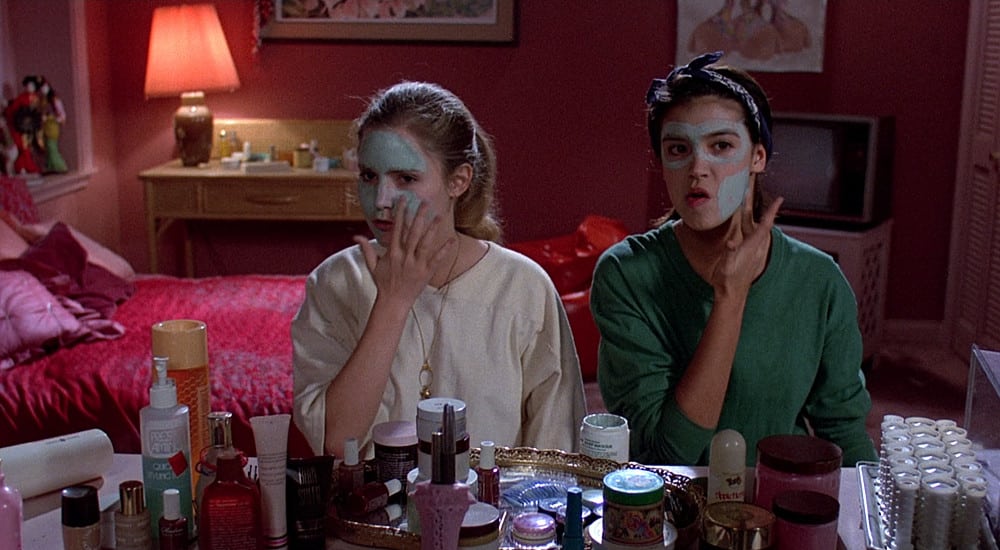 Welcome to one of the hottest mainstream movies of 1982. From Phoebe Cates' hot bikini scene (the one which was paused and replayed over and over again by many) to Sean Penn's iconic surfing sequence, Ridgemont High is all about high-school drama.
The movie follows the narrative of a bunch of high school students who are passionate about drugs, surfing, sex, rock n' roll, and sultry women. Featuring kids from slightly older and younger generations as central characters, the movie details how a few years of gap in high school leads to changing preferences of relationships, love, and sex. The movie follows a typical high-low-high timeline and ends on a positive note, with all the characters seemingly agreeing with each other. 'Fast Times at Ridgemont High' was widely praised for Sean Penn's performance, among others.
Read More: Movies Like Juno