Reese Witherspoon's Legally Blonde can be considered a cult classic chick flick if there is such a thing. Anyway, a story of rags to riches or rather riches to glory, Legally Blonde is the story of a girl who gets dumped by her boyfriend for a smarter girl. To prove she's better, she joins Harvard, becomes a lawyer and solves a homicide while she's at it. Well, who doesn't like a good revenge story and that too masked inside a good old jolly story? Here is the list of movies similar to Legally Blonde that are our recommendations. You can watch some of these movies like Legally Blonde on Netflix, Hulu or Amazon Prime.
14. Clueless (1995)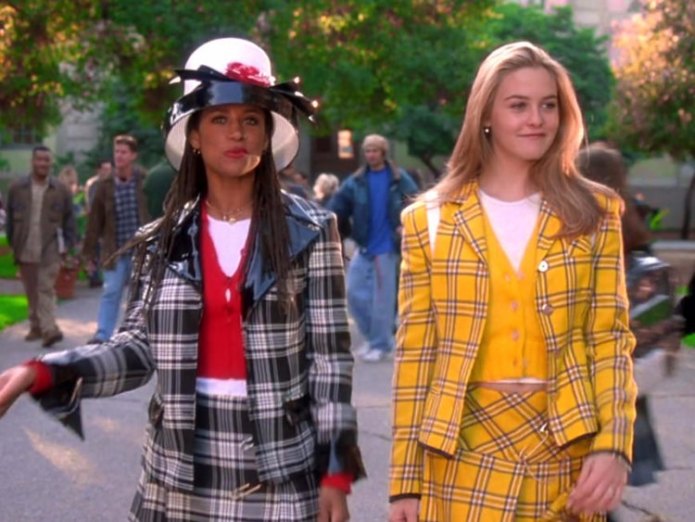 Cher, a rich and beautiful girl, is the talk of the town. She is the apple of every teacher's eyes and the envy of every girl. With her friends, Cher sets up girls and guys. However, when she sets up her new friend with a guy that she starts liking, her point of view about the world becomes a little less materialistic. Will the spoiled brat finally understand what it means to love and be lost?
Read More: Movies Like Love, Rosie
13. Cruel Intentions (1999)

Kathryn and Sebastian are evil step-siblings who have schemed and seduced their way to the top of the food chain at their high school. When two new girls enter the equation, two bets are made. Sebastian will woo and sleep with the headmaster's daughter Annette, and Kathryn will spoil the reputation of her ex-flame's new girlfriend, Cecile. Will the dark chapters of their lives unravel in public when their deeds come to haunt them? A rom-com with an edge, Cruel Intentions describes the dark side of teenage.
Read More: Movies Like Eternal Sunshine of the Spotless Mind
12. The House Bunny (2008)
Playboy bunny Shelley has to leave the Playboy mansion when she becomes 27 years old. Out on her own, she finds a sorority house which is due to be taken over by some mean girls if it can't get enough pledges by the end of the month. Determined to help her new friends, Shelley does a makeover of the house to make it more attractive. However, she realises a little more about the world and her materialistic self in the process. Perhaps she can become a little more than her beauty.
Read More: Movies Like Notting Hill
11. Legally Blonde 2 (2003)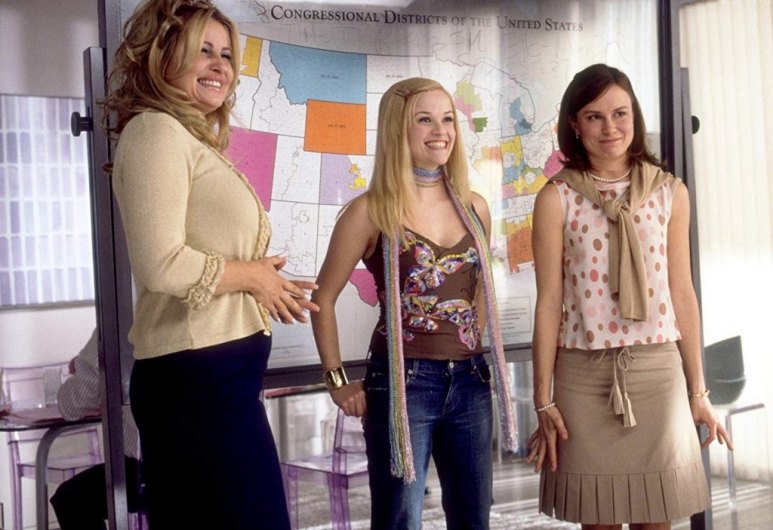 Elle is back and now with twice the spark and energy. She has reached Washington DC and joined the staff of a representative. Determined to make a name for her at the Capitol Hill, Elle drafts a bill to ban animal testing and tries her best to deal with the politics that come with it. Trying to take her down are her colleagues who are jealous of her and other parties who can't benefit from her win. Can the cheeky fashionista prove herself again?
Read More: Movies Like How to Train Your Dragon
10. Old School (2003)
Mitch, Beanie and Fran have seen their lives rise and fall. The most popular party animals in college are now engulfed by their responsibilities and trying to find an escape. To relive their glory days, the trio decides to move into Mitch's new house which is near a college campus and convert it into a fraternity house. What will happen when their old enemy and the new Dean of Student affairs vows to destroy their dream?
Read More: Movies Like Need For Speed
9. Just like Heaven (2005)

Elizabeth is a doctor who has no time for anything outside work, not even dating. When her sister forces Liz, she agrees to a blind date but has a car accident on the way and slips into a coma. Destiny knocks on her door when the new tenant of her home David starts seeing her spirit. While they fall for each other Elizabeth's sister is planning to pull the plug on Liz's body. Will these star-crossed lovers meet in real life?
Read More: Movies Like Game Night
8. Mean Girls (2004)

Cady is the new girl in the school. Inspite of several warnings she falls in with the infamous plastics to make herself famous. With a superficial personality, the four of them prove to be peas in a pod. The problem starts when Cady falls for Regina's boyfriend, and a classic teenage comedy ensues. Now Cady must decide what is more important for her. Being a part of the mean girls club and making herself famous in school or doing something meaningful in life.
Read More: Movies Like Bridesmaids
7. The Girl Next Door (2004)

Matthew is a boring high school student with his head in the books and no experience with girls. When a mysterious beauty walks into the next house, his life changes completely. A former pornstar Danielle has left everything she held dear to start a new life and be with Matthew. When her past comes calling and unravels the couple's plans, the dumb boy and the girl next door will have to find their paradise inside a room full of thorns.
Read More: Movies Like Crazy Rich Asians
6. Easy A (2010)

"Easy A" is an interesting tribute to John Hughes (creator of "The Breakfast Club"). It is a modern high school tale about Olive, a lonely girl who lies about losing her virginity to her best friend, but soon that rumor spreads and she is called a slut. Initially mortified, Olive parades around the school wearing an 'A' on her clothing, a reference to the famous novel "Scarlett Letter". This is a film that is very easy to love. Because of its relatable, sarcastic comedy and great performances, "Easy A" quickly became a classic of high school/teen comedies. Moreover, it has a vibrant script and an incredible music score.
Read More: Movies Like Forever My Girl
5. Pretty in Pink (1986)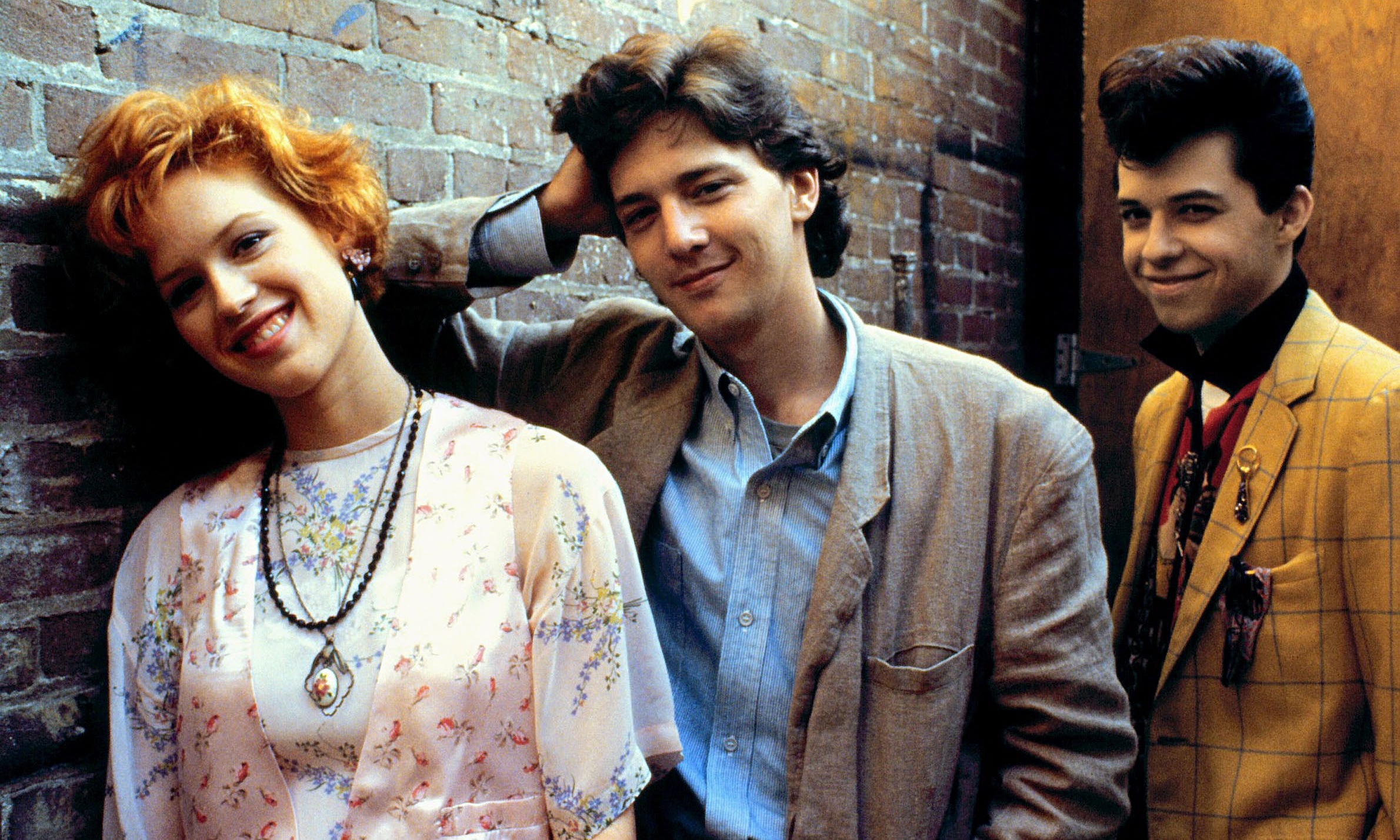 Andie (Molly Ringwald) is not that popular in high school. She usually hangs out with her friends Iona or Duckie. Duckie has always had a crush on her, but now she has met a new guy, Blane. He is rich and popular, but can the two worlds meet? Written by John Hughes and directed by Howard Deutch, "Pretty in Pink" perfectly capture the social and family problems of teenage girls in the 80s. Ringwald gives an amazing and surprising performance. Moreover, this romantic comedy has an upbeat soundtrack that helps you a lot enter the spirit of the movie. If you liked "The Breakfast Club" and "Clueless", you will enjoy this one.
Read More: Movies Like I am Legend
4. Fast Times at Ridgemont High (1982)
This film follows a group of high school students growing up in southern California, based on the real-life adventures chronicled by Cameron Crowe. For example, Brad Hamilton decides he should break up with his longtime girlfriend in his last year in high school. But, suddenly, she breaks up with him first. "Clueless" and "Fast Times at Ridgemont High" share the same female director, Amy Heckerling, and the same setting, high school. While capturing the atmosphere of the 80s, this film also approaches pregnancy, sex, smoking and cheating on tests. Starring Sean Penn and Jennifer Jason Leigh, this one is for fans of great teen movies.
Read More: Movies Like Obsessed
3. She's the Man (2006)

Based on William Shakespeare's Twelfth Night, She's the Man is a comedy of errors. After her brother skips town for a while, his twin Viola takes his place in the school soccer team to fulfil her longtime dream of playing soccer. The plot becomes interesting when she falls for her roommate Duke who thinks she's a guy. Will Viola prove her worth in soccer and get the guy of her dreams at the same time? Or will she go back to being her brother's shadow?
Read More: Movies Like Endless Love
2. 10 Things I Hate About You (1999)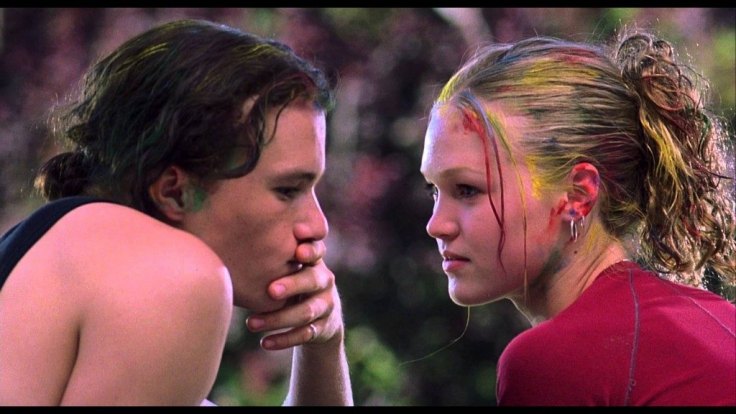 Bianca is the most popular girl in the school with beauty to die for. However, she is not allowed to date until her elder sister Kat also dates which is not possible because of her antisocial personality. To date Bianca, her crush Cameron lays a careful plan and bribes the mysterious bad boy of the class to date Kat. Will a relationship based on a lie thrive or will it take down with it the first relationship as well? One of the best performances of Heath Ledger and a well known high school drama, this is 10 Things I Hate About You.
Read More: Movies Like The Kissing Booth
1. Sweet Home Alabama (2002)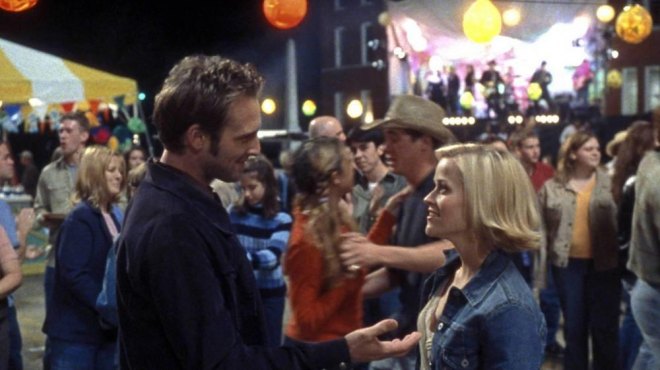 Melanie Smooter is an ambitious girl who has made a name for herself in the city of dreams. When her dream guy proposes to her, she must finally put her past behind her. However, when she goes back to her hometown in Alabama to obtain a divorce from her so-called husband things take a turn to an interesting angle. Melanie has an extravagant life in front of her, but somehow she still misses her life with her hotheaded husband. In this comedy of errors let Reese Witherspoon teach you one more important life lesson: you can't sleep on a bed made of diamonds.
Read More: Movies Like Cruel Intentions