Since the birth of modern cars in 1886, they have gone through the evolution throughout the years. They play a significant role in transportation. Cars have a lot of designs, but most of the film industry has its eyes sets only on fast (Bugatti Chiron), luxurious (Rolls-Royce Phantom) and dominant (Dodge SRT Demon) supercars. Everyone wants to drive these supercars, but they are so expensive not everyone can afford them. Car action movies have become one of the profitable film (The Fast and The Furious Franchise) in the previous decade due to kind of thrill, crazy action and chasing racing scenes. They are an epic package of entertainment which boosts the adrenaline. Who does not admire the beautiful curves of a car, loves the roaring sound of the engine, and drive at an adrenaline-inducing speed. If you feel the urge to go through the kind of awesome experience you had while watching Need For Speed, take a look at this list, buy some popcorn, get on your sofa because you don't want to miss these movies. Here's the list of movies similar to Need For Speed that are our recommendations. You can watch some of these movies like Need For Speed on Netflix, Hulu, or Amazon Prime.
10. The Transporter (2002)
Frank (Jason Statham) is a transporter who has exceptional driving abilities. He works as a professional transporter to transfer the packages from one place to another without getting busted by concerned legal authorities. Frank is appointed to move a package to an American mobster who then hires Frank to transfer another packet. Just before he goes for the job, he finds out something unusual is going on. The movie has many fists to fist fights like the oil scene where Frank knocks out his enemies like it's a piece of cake for him. Frank is not a cold-hearted killer, but he kills brutally when he has to. His unique accent will make you go all ears. The movie is not very realistic, but Jason Statham fighting talent compensates it.
Read More: Movies Like Gladiator
9. Death Race (2008)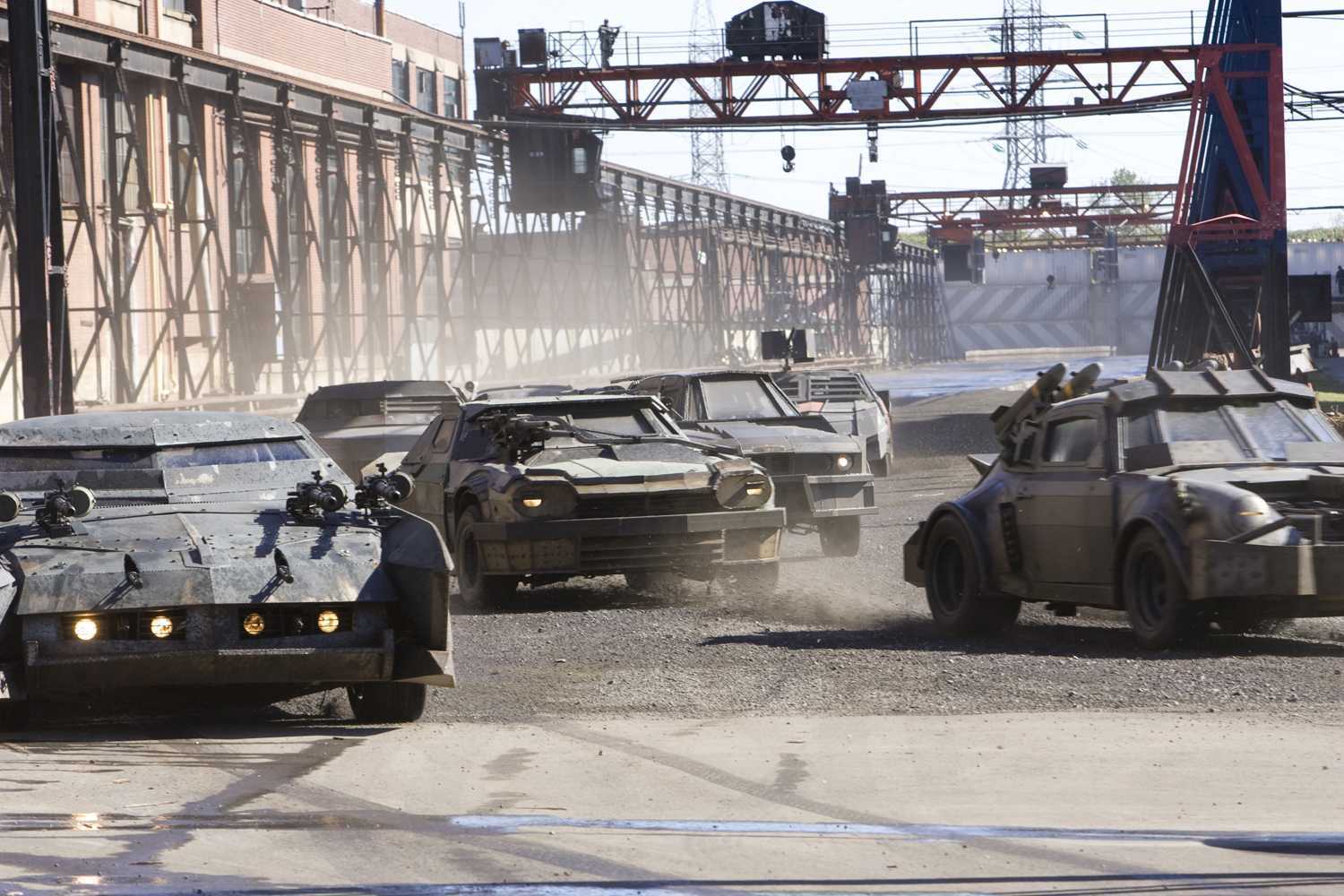 An ex NASCAR driver Jensen (Jason Statham) goes to a steel mill to bring home the beacon for his family. He alongside with other annoyed workers gets a beating from the police, and eventually, they fight back. Jensen is captured and locked inside a well- known prison. The prison warden offers Jensen to take part and win the "Death Race," and as a reward, Jensen will be set free but if he loses he dies. The cars are modified to use machine-guns, shields, and traps and only the winner is going to finish the race alive which makes it so entertaining. The driving is a little repetitive, but the drivers come across really creative ways to kill each other. Anyone who tries to kill Jensen gets themselves in life or death situation. Not a movie with a great plot but action seekers will go for it.
Read More: Movies Like The Mummy
8. Death Proof (2007)
Mike (Kurt Russel) is a stunt-man who is fond of beautiful girls. Every time he meets a girl who brings out the lusty psychopath out of him, he takes them on a ride in his Death proof cars only to scare the crap out of them by driving way too fast. And when three women decide to teach him a lesson, the insane driver finds himself in big trouble. Quentin Tarantino is recognized as a director who makes movies full of thrill, suspense, and brutal scenes. You will see a lot of crazy car driving and drifting in the film. The movie has an excellent script, decent actors, and a great soundtrack. This movie shows us the dark side of humans, but it also shows that they can fight back to get justice.
Read More: Movies Like 8 Mile
7. Fast Five (2011)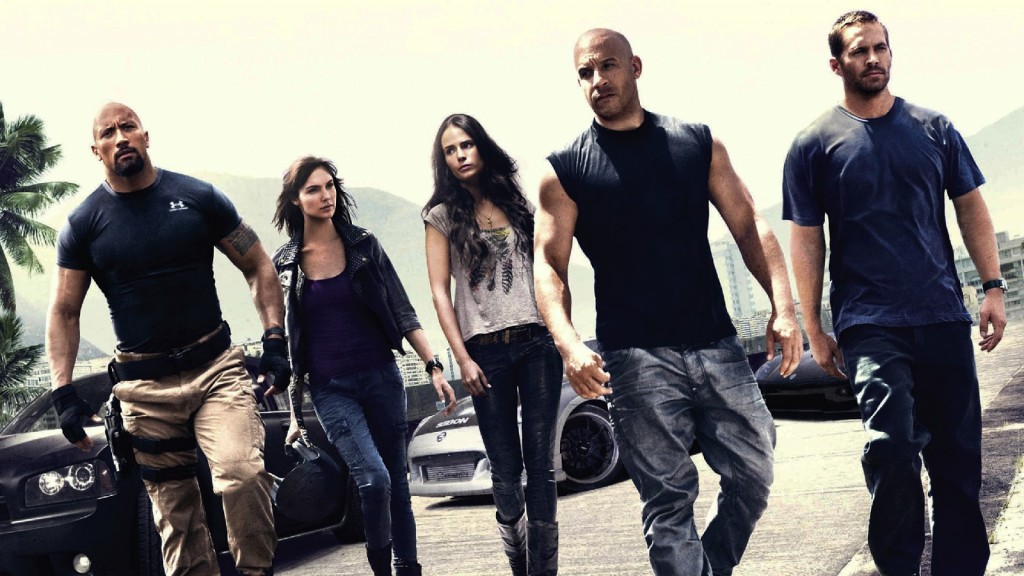 Dom (Vin Diesel) is road hog, and he needs his team to rob a train which is carrying some belongings to a drug smuggler who dominates the smuggling of drugs in Brazil and have a lot of money and power. The DEA agents safeguard the property of the smuggler. The task itself is a "can of worms" as DSS agent Luke Hobbs (Dwayne Johnsen) is ready to go the extra mile after Dom's team. Will Dom finish the task or will it lead to a big can of worms? FAST FIVE is the first movie in the fast and furious franchise which stars Dwayne Johnson and believe me he will boost you with action and exhilaration alongside the rest of the cast. There is a load of scenes for car lovers one of them is the "the vault" scene where 2 Dodge charger SRT8s are used to pull the vault out of the police protection. To Dom family is the priority, not the mission which leads to some emotional decisions in the movie and the audience loves that.
Read More: Movies Like Fast and Furious
6. Fast and Furious 6 (2013)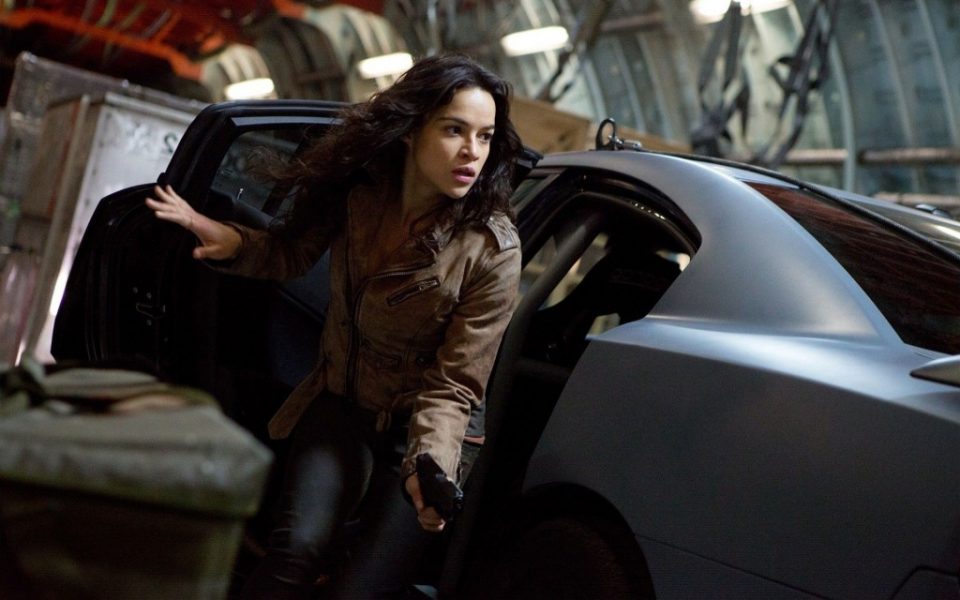 Hobbs (Dwayne Johnsen) is a DSS agent. Dom (Vin Diesel) has many charges against him for illegal racing. Hobbs gives Dom a proposal that if Dom and his squad foster Hobbs to capture a group of militants, Hobbs will let his squad walk free, the team agrees to it for their pardon. So Dom again reunites with Brian (Paul Walker) and the rest of the team in the hope of their crime-free life. The fast and furious 6 is best known for the variety of fast cars and insane action sequences. Action gets way too hot to handle as Dom's squad, and Hobbs work together and demonstrate excellent teamwork. There is an unimagined scene for the audience where a tank is launched on the road which shoots & smash and makes cars fly in the air like rockets.
Read More: Movies Like The Game
5. Furious 7 (2015)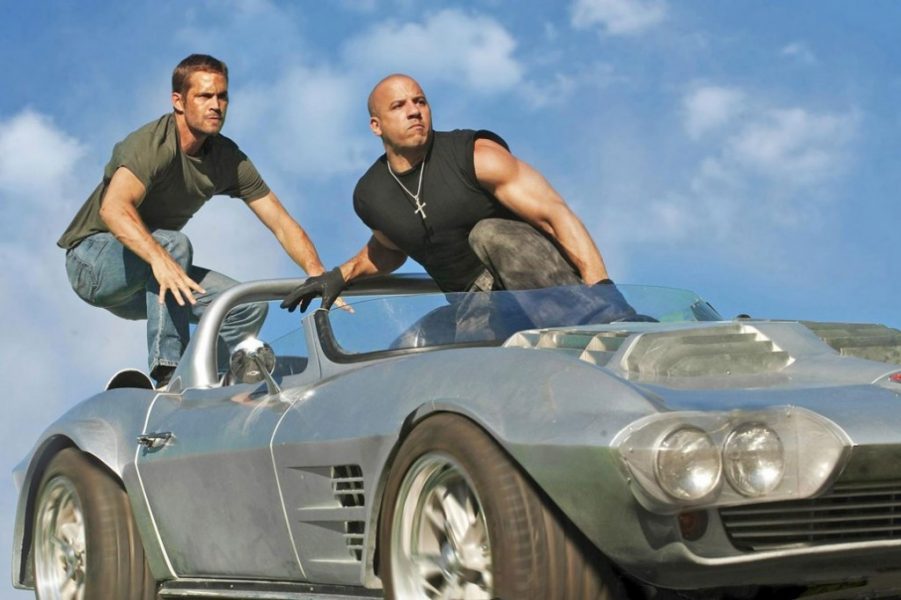 After getting rid of Owen (Luke Evans), Dom (Vin Diesel) and his squad are going through a happy and unexceptional phase of life. Life has never been so good but as they say "Good times never last long sometimes." A rogue special force assassin Deckard (Jason Statham) who seems to be seeking revenge from Dom is trying to kill him and his family. Dom tries to catch him in a car chase but the man escapes, and now Dom is at his wit's end. The movie's first action scene is itself admiring. Dom and his crew flying in an airplane and guess what? They jump out of it with their cars, and we get to see cars hovering in the sky. There comes a beautiful time in the movie where the squad goes to Abu Dhabi, and you will love it, the royal hotels, beautiful cars. The Lykan Hypersport car stunt was like a cherry on the cake.
Read More: Movies Like Dunkirk
4. Baby Driver (2017)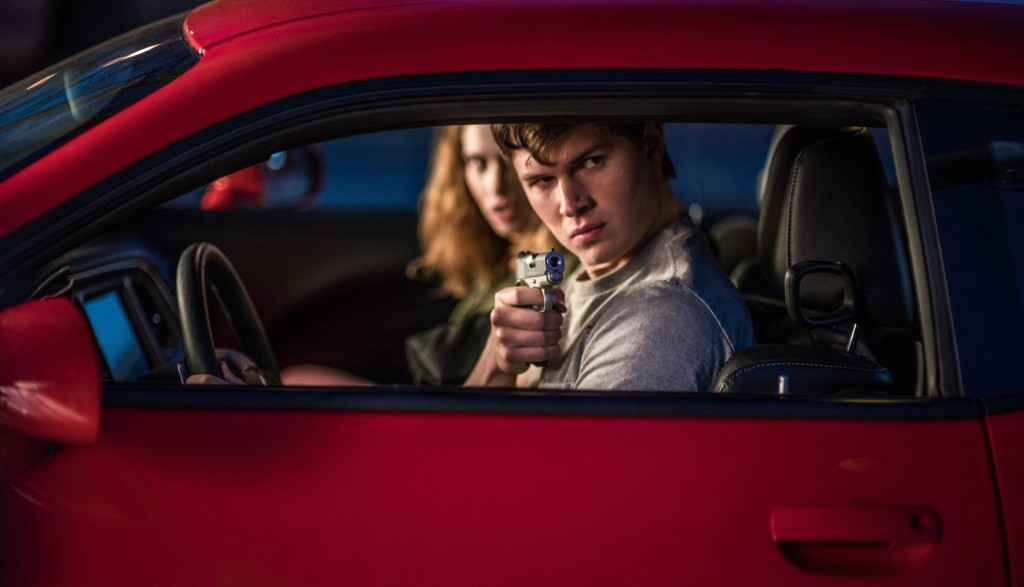 Baby (Ansel Elgort) is an audiophile and forced to work as gateway driver. He works for a mob boss Doc (Kevin Spacey) who sends Baby for rescuing the robbery crew safely on every mission. Baby wants to quit the job, but it is not that easy. Now Doc sends him on a crazy mission. He has a new crew now which is not very humble and friendly. The boy is in a kind of a dilemma. Will he do his job or bail on his boss? Baby Driver is a combo of music and action and realistic and robust performances given by almost every actor. My personal favorite is bats (Jamie Fox) who is a pain in the neck for everyone he works with, can't find the words to explain his acting skills, you have to see him himself. Baby walks with earphones inside his ear all the time, and he got swag boy. And the drifting, running car chasing scene in the movie beginning is incredible.
Read More: Movies Like Lady Bird
3. Rush (2013)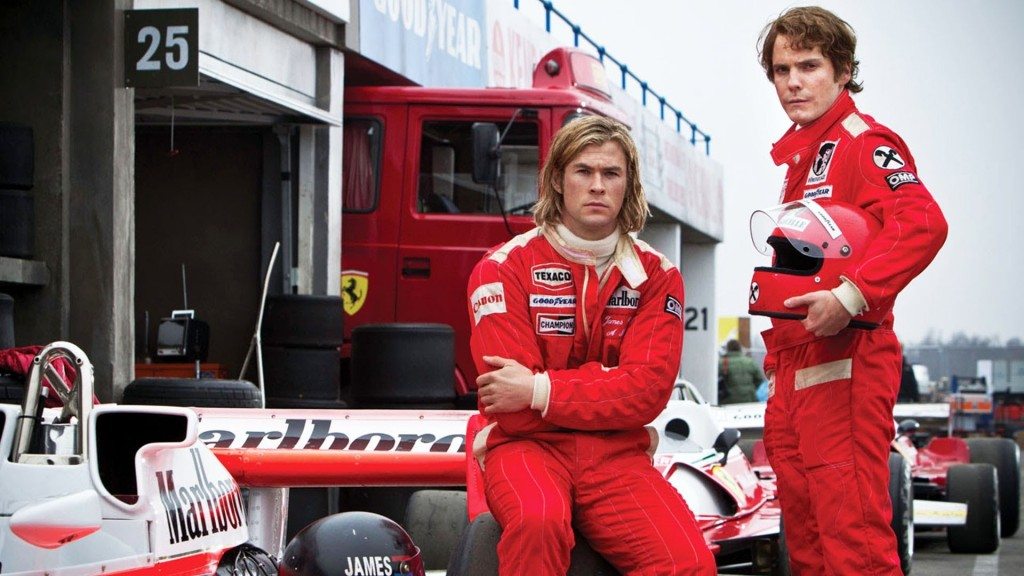 Hunt (Chris Hemsworth) is a cocky young dude who is a professional driver. Lauda (Daniel Brühl) is a frosty guy who knows about cars like the back of his hands, and he is a professional driver too. The film takes place in the early 70s and where both drivers develop an intense rivalry in the race. Well, the professional racing was risky because of security issues. It was like playing with the fire for the drivers. While the movie does not feature racing in open streets but it does have a lot of crazy races for the car enthusiastic crowd in the stadium. It is based on a true story which makes it one of a kind in racing archives. We get to see how the carriers of the two drivers take dramatic turns. The competition on the race tracks will give you the feel of real professional racing.
Read More: Movies Like The Shape of Water
2. Mad Max: Fury Road (2015)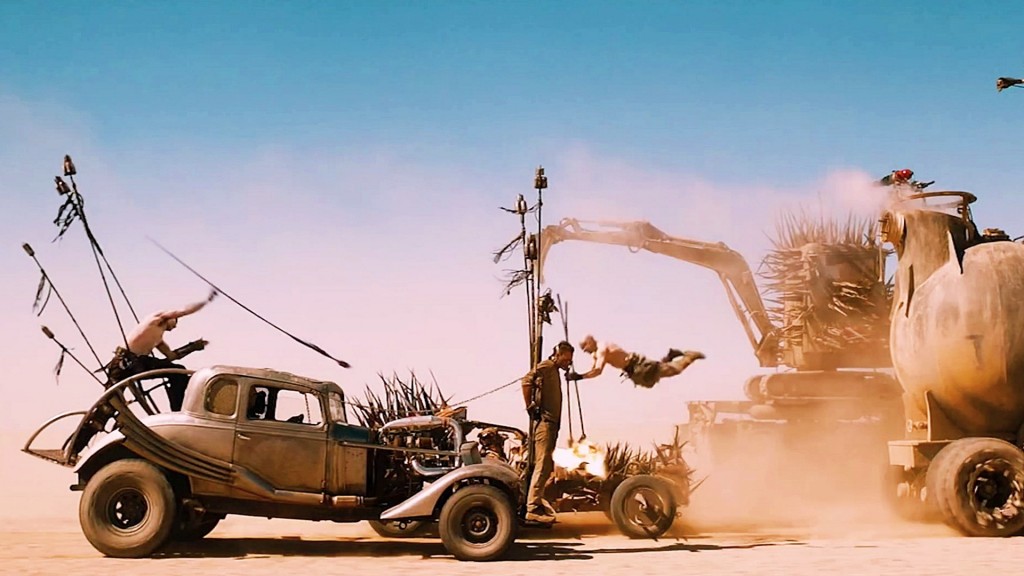 Furiosa (Charlize Theron) is a lieutenant and tough lady. She serves the cruel dictator Immortan Joe. Furiosa is assigned to collect gasoline but switches to another route which makes Joe "hot under the collar." Soon he finds out about his lost wives and unleashes his squad to chase down Furiosa. When a vagrant survivor named Max (Tom Hardy) joins hands with Furiosa, she has a better chance to escape with safety. This movie not only features crazy modified cars but some fantastic gigantic trucks which leads to ultimate action scenarios. The intense chasing scenes in the dusty desert and exchange of bullets and kicks between the two squads will not let you blink your eyes. Charlize Theron has given a strong performance while Tom Hardy's acting style and skills will leave your mouth open.
Read More: Movies Like Mad Max
1. Drive (2011)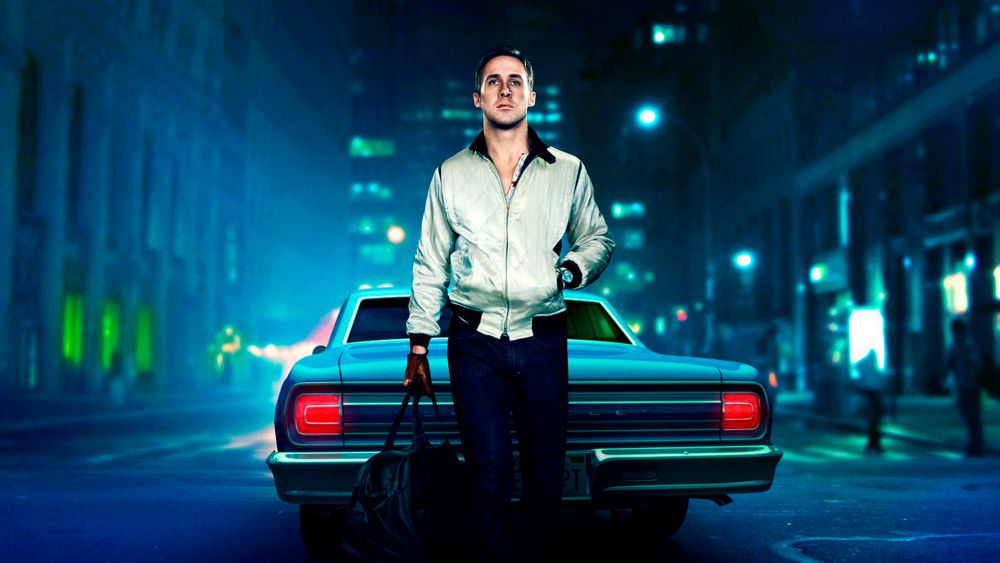 An unnamed mysterious car mechanic (Ryan Gosling) works as a movie stuntman. He gets emotionally attached to his neighbor Irene (Carey Mulligan) and her son Benicio (Kaden Loss). Some thugs assault Irene's husband Standard (Oscar Isaac). The stuntman agrees to help (as a gateway driver) Standard in a robbery as Standard has to pay the debt to a gangster Cook who has threatened to kill Irene and Benicio. This movie will make you bite your nails with tension. The love talks between the mechanic and Irene will surely take you on a romantic ride. You will take Ryan's character initially as a sweet, caring guy, but he turns himself into a cold-hearted killer in extraordinary circumstances. He puts his life at stake knowing he will get nowhere with Irene with Standard still alive and this selfless act of his made me love this movie even more. There are not a lot of violent car scenes but it still is a must watch because of its thrill and realism.
Read More: Movies Like Kill Bill