The fantasy adventure action movies are a package of exceptional story and entertainment. The great thing about these movies is that they have a unique storyline and awesome fictional characters. While the live action fantasy adventure action movies offer realism, the animated films go ahead with the imagination of the writer and end up creating a stunning world inside the movie. The CGI, visual effects and animation always play a significant role which takes the adventure to sky-high level. How to Train Your Dragon is an animated adventure action fairytale. So I include in my list those movies which offer the same level of thrill and fantastic experience, I have kept my mind open not only to include animated films but some live action movies. Everybody loves a fairytale with great storytelling. If you read a fantasy book, you end up creating the scenes inside your head, but with the movies, the only thing you have to do is keep your eyes on the screen to enjoy it to the maximum. So here is a list of movies similar to How to Train Your Dragon that are our recommendations. You can watch some of these movies like How to Train Your Dragon on Netflix, Hulu, or Amazon Prime.
10. The Hobbit: The Battle of the Five Armies (2014)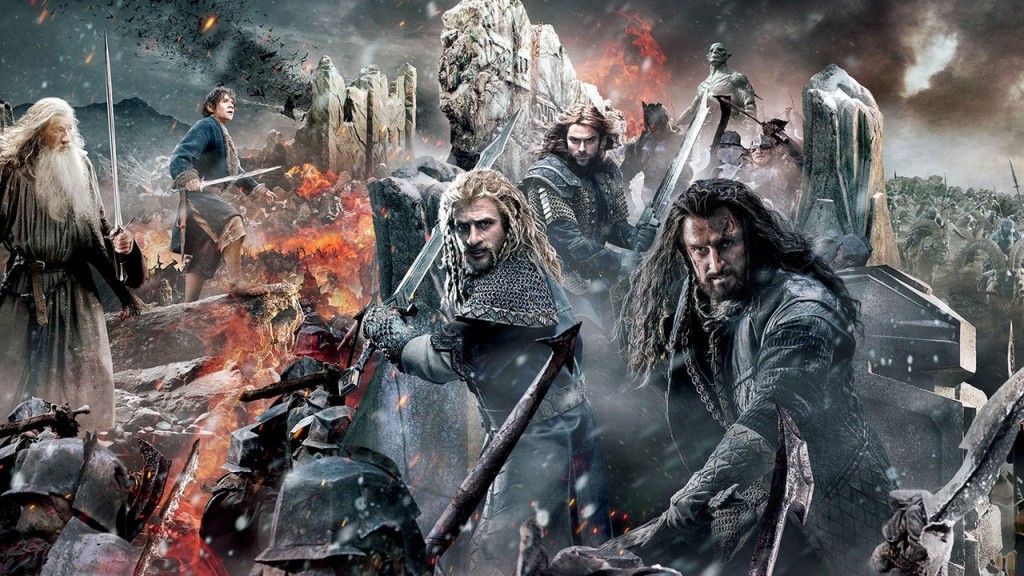 Bilbo Baggins (Martin Freeman) is a cautious hobbit. He is worried about his friend the dwarf leader Thorin (Richard Armitage) who is trapped in "dragon sickness" and desires to possess the Arkenstone. Thorin refuses to share the treasure with people of Lake-town, and so their leader Bard (Luke Evans) joins forces with the Elvenking Thranduil (Lee Pace) to give a taste of defeat to Thorin who is reinforced with the Dwarf army. The Wizard Gandalf (Ian McKellen) acknowledges Bard and Thranduil about a possible significant threat, but they deny him. Soon Thorin finds that he is betrayed and he marches on the army of Humans and Elves in anger.
The Hobbit franchise is adapted from the novel written by J.R.R. Tolkien which was globally acclaimed. This movie itself is full of adventure and surprises. The film is best known for its fictional humanoid races (Hobbits, Dwarves, Wizards, Elves) and each one of these races has their strong points. The graphics match the imagination of the novel readers. In short, it is a deep fantasy movie with a persuasive story and beautiful background music.
Read More: Movies Like The Lord of the Rings
9. Epic (2013)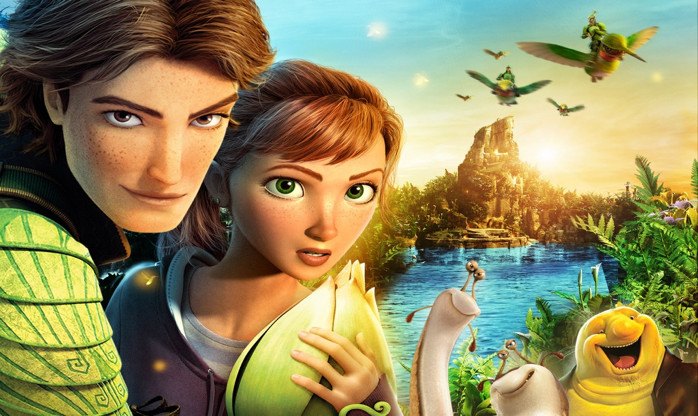 A weird Scientist Professor Bomba (Jason Sudeikis) is researching about tiny soldiers known as Leafmen who protects the forest. His daughter Mary (Amanda Seyfried) has arrived to live with him, and she does not believe in his father's fairy tale of Leafman, and they both argue about it. As Mary leaves to find her lost dog to the jungle, she sees something which makes her believe her father, but before she can return to her father to tell about it, she catches herself in a quest which she cannot afford to avoid as someone's life depends on her.
This is an animated movie which has a decent plot. It does have a unique concept which makes it epic. We go on the overwhelming adventure of exploring a hidden world consisting of a lot of real and imaginary living creatures. It has some intense battle scenes in the air, and the action may not be realistic, but it is enough to make you excited. If you are looking for a unique animated adventure, I suggest you should go for it.
Read More: Movies Like The Perks of Being Wall Flower
8. The Jungle Book (2016)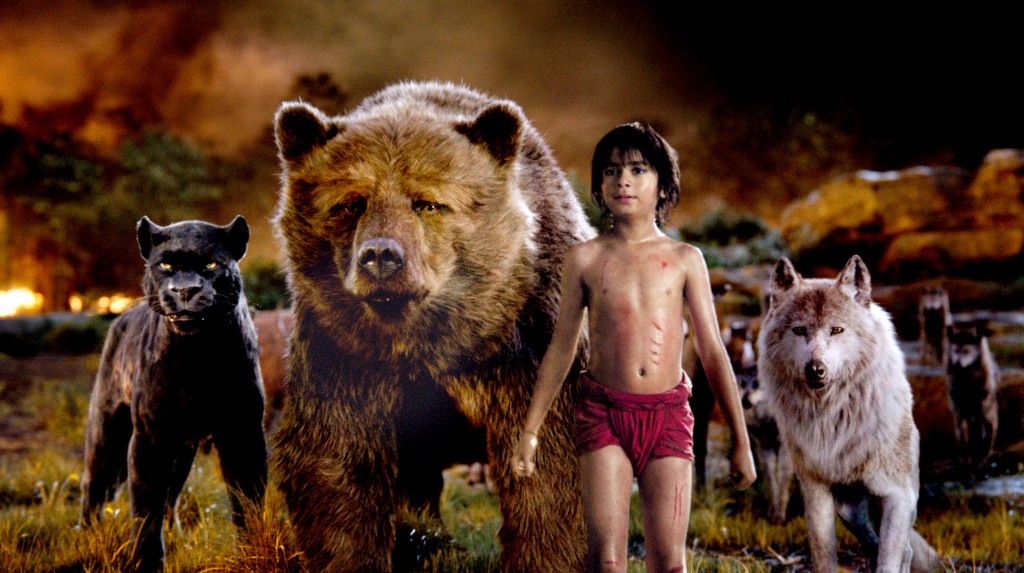 Somewhere in an Indian forest, an orphaned human baby is lost, and he is discovered by a Black Panther Bagheera (Ben Kingsley). Bagheera hands the baby to a female wolf Raksha (Lupita Nyong'o) who adopts the baby and raise him. As the time passes the baby grows, and he is known as Mowgli (Neel Sethi) who learns the ways of the jungle from Bagheera. On a hot day, all the animals of the jungle arrive to drink water while keeping the peace. This peace is depleted as a tiger named Shere Khan (Idris Alba) arrives. Shere Khan smells Mowgli and announces to kill him the moment he finds him. Mowgli decides to leave the jungle as he worries about his friends and Bagheera escorts him. But Shere Khan approaches them as they are in the middle of their journey to the nearest village.
This is a live action movie which is adapted from a novel written by Rudyard Kipling. The is well praised for its CGI and realistic visual effects. The film has excellent storytelling; you will get the glance of beautiful Indian wildlife. The strong bond between an orphaned child and wild animals will make you go crazy. This is a fantasy ride of 1 hour 46 min which never gets boring. It is not like typical childish Disney movies, but a lot of additional things are added to the film alongside with the talented cast. While the movie uses CGI for animals, forest, and almost everything, they still look realistic, and you won't be able to tell the difference. It's a decent movie with the adventure to watch with your family.
Read More: Movies Like Donnie Darko
7. Shrek (2001)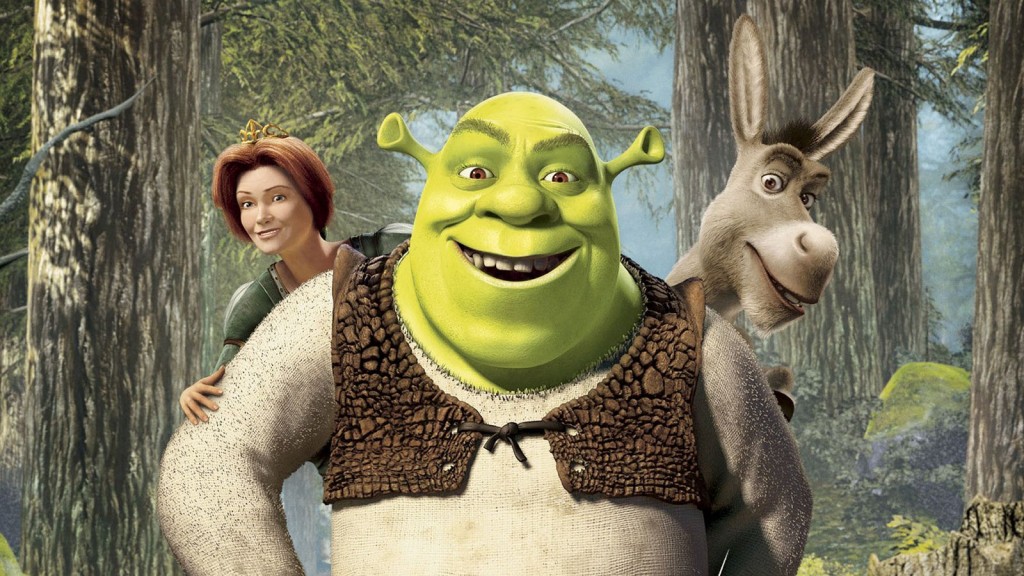 Shrek (Mike Myers) is a green man-eating Giant who loves to spend most of the time in his marsh alone. He gets annoyed as a lot of creatures are banished by Lord Farquaad (John Lithgow) in his, and his life becomes joyless. He agrees to bring back princess Fiona (Cameron Diaz) to Farquaad so he can live peacefully in his marsh again. He is accompanied by a Donkey (Eddie Murphy) who offers to help him. Farquaad wants to win Fiona's heart, but the story takes a real turn when Shrek falls in love with her. The movie has an exciting plot with a great story which catches all your attention. It is full of comedy and adventure which will make you laugh multiple times. The characters are unique and funny which makes the movie, so fun to watch. It is an animated movie which does not have stunning visual effects, but the storytelling and style of comedy will not let you notice it. It is a typical Disney style movie, and the fairytale lovers will love it.
Read More: Movies Like Saw
6. Dragon Hunters (2008)
The Earth has become a scary place where people live on islands whose dimensions can vary anytime. The primary purpose of the people is to save their precious lives as the world is full of ruthless gigantic dragons who hunt for flesh. A Lord named Arnold (Philipe Nahon) is worried about a big dragon who will wake up after a long time to launch destruction with his flames. The task is assigned to his niece Zoe (Marie Drion) who hires dragon hunters. One of them is a muscular guy named Lian-Chu (Vincent London), and the other one is a fraud named Gwizdo (Patric Timsit). Zoe thinks that they both are real dragon hunters, but they can't hunt as they are supposed to. The movie has a simple story, the graphics are amazing, the environment will fill your heart with beauty. It is a French animated, and every piece in this is framed with perfection. The characters are hilarious and loving with a brilliant sense of humor. In short, it's a combination of fantasy and adventure with some funny scenes.
Read More: Movies Like Hunger Games
5. Pete's Dragon (2016)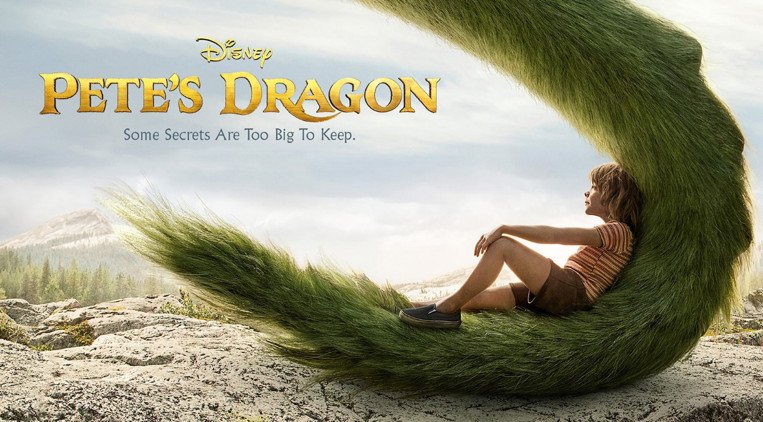 A five-year-old kid Pete (Oakes Fegley) joins his parents on a road trip adventure. However, their experience turns into a nightmare as they have a road accident leading to the death of Pete's Parents. A group of wolves lusting for Pete's flesh pursue him to the jungle where a green Dragon Elliot rescues him. Some Lumbermen and a cop Grace (Bryce Dallas Howard) going through the forest finds about Pete, they unintentionally injure him and take him to hospital. Pete returns to the woods, but the police follow him to his treehouse where Elliot scares them. The Lumbermen eventually catch Elliot and lock him. Now Pete joins forces with Grace and goes to rescue Elliot to return the favor when Elliot saved him from wolves. This is an animated movie developed by Disney which is an adventures comedy-drama.
The Dragon is not as you have witnessed in other films, he is very protective, cute and behaves like a little puppy. Both Pete and Elliot love each other like siblings who are an adorable thing to witness. It is a beautiful movie with a decent plot and good storytelling. The film shows the wrong side of humans who try to harm wildlife but also shows the bright side of humans where they do anything to protect them. The CGI is dazzling, and the performances given by the actors are exceptional.
Read More: Movies Like Divergent
4. The Angry Birds Movie (2016)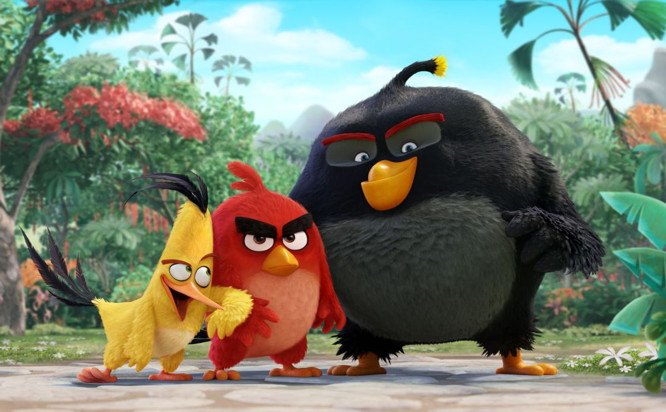 Red (Jason Sudeikis) is a bird with some serious anger issues who lives on the Bird island which is home to many peace-loving birds. One day a considerable boat stops on the shore, and green Pigs come out of it. Their leader Leonard claims that they are globetrotters and wants to initiate a friendship with birds. As time flies the island becomes crowded with Pigs, and Red becomes doubtful. He tells the birds, but no one believes him. Now Red takes it as his responsibility to find evil intentions of Pigs and wants to confront them in front of other Birds.
The movie is developed by Rio Entertainment and is the adoption of a video game Angry Birds. It is so colorful and full of adventure. It has some hilarious sequences which will make you giggle all the way. It does not fail to maintain the reputation of The Angry Birds video game. The visual effects will take you on a fantasy ride along with a variety of birds. Every Bird has its hilarious superpower. The movie shows the journey of a bird who tries to win the trust of his natives, and when he does, we all get to see some beautifully scripted emotional scenes. The movie is a package of humor and comedy.
Read More: Movies Like Harry Potter Films
3. Rio (2011)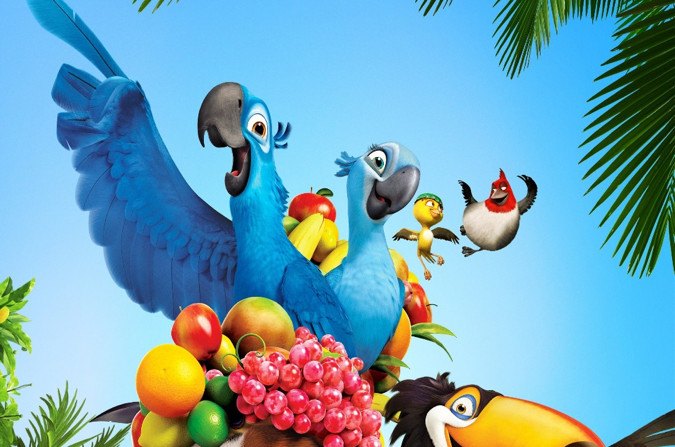 Blu (Jesse Eisenberg) is the last male macaw who has a weakness for heights. He lives with a pretty bookstore owner Linda (Leslie Mann). Linda and Blue travel to Rio as they were summoned by ornithologist Túlio (Rodrigo Santoro). Túlio has a female macaw Jewel (Anna Hathaway), he plans to have sexual intercourse between Blu and Jewel to save their species from extinction. Blu finally meets with Jewel and goes on an adventure with her. But they are being chased by smugglers as they are a rare species. Brazil is the home for many birds. The movie is set in Rio de Janeiro which is displayed in a beautiful way using exceptional animations. The cast is full of talented actors who have portrayed their characters almost to perfection. The bird dancing songs are so well choreographed that they will make your jaw drop. We get the taste of Brazilian lifestyle and culture as the movie progresses. The film is a combination of comedy, drama, and adventure.
Read More: Movies Like Confessions of a Shopaholic
2. Avatar (2009)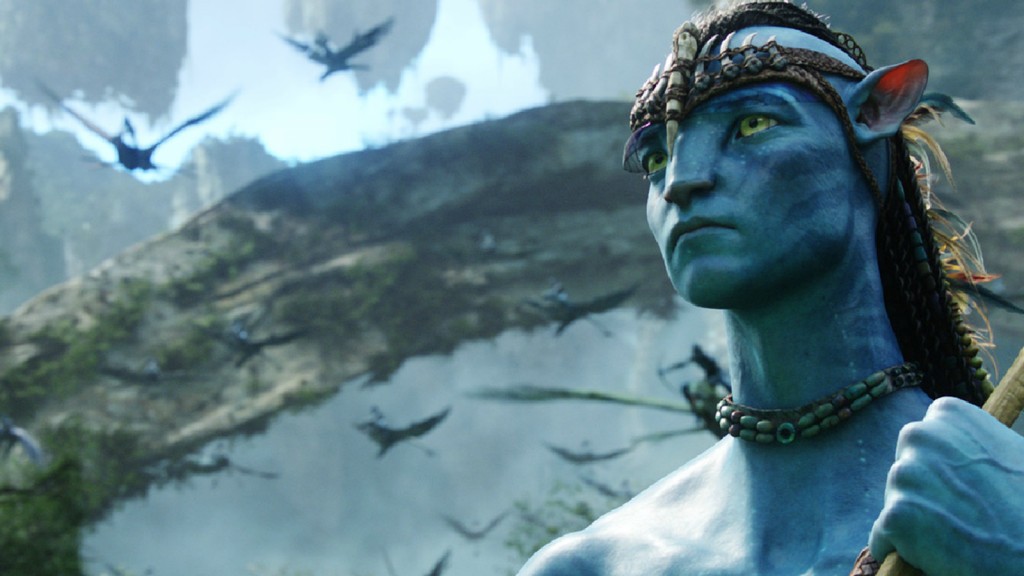 The Resource Development Administration (RDA) sends its squad to the moon Pandora in far space to find alternative energy resources as humans have exhausted the energy resources on Earth. Pandora is home to a tribe called "The Na'vi" who are blue colored, 10ft tall aliens with a muscular physique. To find natural resources on Pandora, RDA leader Miles Quaritch (Stephen Lang) assigns the task to a paralyzed ex-marine Jake Sully (Sam Worthington). The tension begins as the local tribe fights back to save Pandora from RDA's evil intentions.
Directed by the legendary director James Cameron, AVATAR's stunning visual effects and unique style helped it to achieve the title of the most grossing movie of all times. It takes place in the far future 2154, featuring very advanced technology. The film will take you on an adventure of exploring a new world whose geographical sites are dazzling. You will be amazed by the biological life of Pandora and the strong bond they share between them.
Read More: Movies Like Avatar
1. Kung Fu Panda (2008)
Somewhere in ancient China, there is a place where a variety of animals live together in harmony. A humorous chubby Panda Po (Jack Black) has an obsession with learning Kung Fu. He approaches the Red Panda martial artist master Shifu (Dustin Hoffman) who dismisses him due to focus and determination to learn Kung Fu. After being motivated by Shifu's mentor, Po catches the pace with the "Furious Five" to stop the former student a snow leopard Ti Lung (Ian McShane) of Shifu who is about escape from prison. This movie is animated which gives it the advantage to introduce the environment effectively. The main character Po is full of life and will not let you stop laughing with his funny sense of humor. The film gives the taste of China as it proceeds along with the Chinese music and the fighting sequences are astonishing.
Read More: Movies Like American Beauty