If you are a bit tired of re-watching "Harry Potter" every single Christmas season and are looking for a new magical film, you came to the right place. Fans of the wizard world of "Harry Potter" will enjoy the magnificent worlds of Narnia, Fantasia, Middle Earth and Stormhold. If you are looking for more movies like Harry Potter, you are at the right place. Here's the list of movies similar to Harry Potter that are our recommendations. You can stream some of these movies like Harry Potter on Netflix or Amazon Prime or Hulu.
12. Percy Jackson & the Olympians: The Lightning Thief (2010)
Teenager Percy Jackson (Logan Lerman) suddenly discovers he is the descendant of a Greek god. Now he must set out on a quest to settle an on-going rivalry between the gods. "Percy Jackson" will bring out the kid in everyone, just like "Harry Potter". Also, the special effects are incredible. If you enjoy adventure movies or have an interest in Greek mythology this is definitely for you.
Read More: Movies Like The Perks of Being Wall Flower
11. The Golden Compass (2007)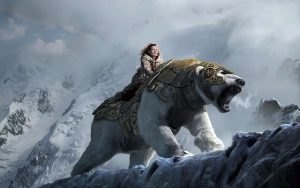 Based on the novel by Phillip Pullman, "The Golden Compass" takes place in a parallel universe and follows a young girl, Lyra Belacqua. We follow her as she begins an incredible and dangerous journey to the far North, filled with secrets and mysteries. Firstly, the film stars Nicole Kidman, Daniel Craig, Eva Green, Ian McKellen and many other talented actors and actresses. The whole cast is incredible, and they do a wonderful job. Putting into a film such a magic, complex world is a difficult task. I certainly appreciate the courage of director Chris Weitz. Although the music was not something extraordinary, the scenery was amazing while being believable.
Read More: Movies Like The Giver
10. Matilda (1996)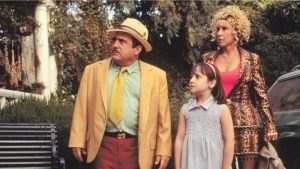 This quirky and wonderful slice of magic follows Matilda Wormwood, an exquisite and intelligent girl. However, Matilda is misunderstood by her family and the principal in her school because she is so different from them. But, suddenly, Matilda realizes she has telekinetic powers. Based on the book by Roald Dahl, "Matilda" explores what it is like to be an intelligent person, trapped in the body of a child. This charming film has amazing performances by Danny DeVito (Matilda's Dad), Rhea Perlman (Mom), Pam Ferris (Ms. Trunchbull, the principal) and Mara Wilson (Matilda). Moreover, the dialog is great and the humor wonderful. Overall, an amazing family film.
Read More: Movies Like Nerve
9. Willy Wonka & the Chocolate Factory (1971)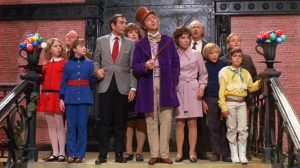 This classic tale written by Roald Dahl takes place in a bizarre, unique world. Charlie, along with four somewhat odious other children, gets the chance of a lifetime to tour a very famous chocolate factory owned by an eccentric man. Odd things keep happening, but can Charlie arrive to the end of the tour? Director Mel Stuart, aided by screenwriter David Seltzer, managed to create Dahl's world in an amazing way. Also, the soundtrack also helps to build the bizarre and mysterious atmosphere. If for some reason you don't like older films, try watching the remake of the same name with Johnny Depp.
Read More: Movies Like Heat
8. Pan's Labyrinth (2006)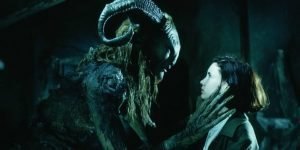 In the falangist Spain of 1944, the bookish young stepdaughter of a sadistic army officer escapes into a creepy but appealing fantasy world. An old faun tells her she is a princess, but that she must prove her royalty by surviving three horrific tasks. If she fails, terrible consequents will surface. "Pan's Labyrinth" is about the power of magic in dark times and how the supernatural invades the daily life of children. Besides an original and magical story, the movie has amazing cast: Ivana Baquero, Sergi López and Maribel Verdu are just amazing. Winner of three Academy Awards, this is a dark but fascinating film about innocence and brutality.
Read More: Movies Like Her
7. Hook (1991)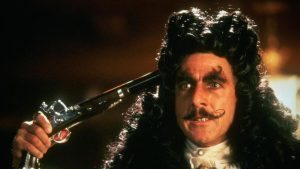 Nominated for five Academy Awards, "Hook" is a modern Peter Pan retelling starring Robin Williams, Julia Roberts and Dustin Hoffman. An adult Peter Pan must return to Neverland and reclaim his youthful spirit in order to save his kidnapped children from Captain Hook. Director Steven Spielberg envisioned an incredible, original tale supported by superb performances of its cast. This is an adventure movie full of magic that will leave you extremely cozy, entertained and happy (the same feelings you feel when you watch Harry Potter).
Read More: Movies Like The Notebook
6. The Worst Witch (1986)
Mildred is one of the young girls at a prestigious witch academy. Always in trouble with classmates and teachers, she can't seem to do anything right. However, she sees herself trying to save the school from the headmistress's evil twin sister. Mildred will certainly remind you of Harry Potter, Maud of Ronald Weasley, Dumbledore of Miss Cackle. The characters of "The Worst Witch" are extremely rich and complex but they will remind you of characters of Harry Potter. The whole magical world will also do that.
Read More: Movies Like Clueless
5. The Neverending Story (1984)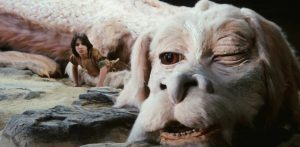 Bastian is a young boy who is tormented by school bullies daily. However, one day he "borrows" an ancient and mysterious book from a bookshop. When he begins to read it, he is drawn to the mythical land of Fantasia, which is looking for a hero to save it from destruction. This pure adventure fantasy is adequate for all ages. Its colorful characters and magical, thrilling world will capture your attention almost immediately. "The Neverending Story" is not only a beautiful film but it also has a powerful message of never letting go of your dreams.
Read More: Movies Like Pride and Prejudice
4. The Spiderwick Chronicles (2008)
"The Spiderwick Chronicles" follows three siblings, Jared, Simon and Mallory, that find themselves pulled into an alternate world full of faeries and other creatures. This fantastical story hooks you in pretty quickly due to its storyline, suspense, and great child acting. However, the special effects are really the star of the film. Besides that, it has a lot of mystical creatures like fairies, goblins, and ogres. Overall, this movie is an extraordinary, entertaining tale for both children and adults.
Read More: Movies Like About Time
3. Stardust (2007)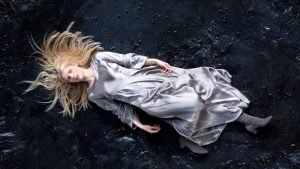 The tiny English village of Wall has a secret: through a gap in the town's old stone wall lies the kingdom of Stormhold. One day, Tristan Thorn makes a bet with Victoria, the girl of his dreams, that he can bring her back a falling star that lands beyond the wall. So, his journey begins while he is determined to bring back the fallen star in seven days and win Victoria's hand in marriage. Starring, Charlie Cox, Claire Danes and Michelle Pfeiffer, "Stardust" is an original fantasy movie with a lot of romance, witches, mystical creatures and colorful characters. The writing is spectacular, fantastical but, at the same time, real.
Read More: Movies Like Primer
2. Chronicles of Narnia Series (2005)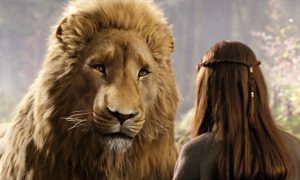 This magical and incredible movie series, based on the stories by the magnificent C.S. Lewis will remind you a lot of Harry Potter. The first film, "The Lion, the Witch and the Wardrobe", follows the very well-known and beloved story of four kids travel who through a wardrobe to the land of Narnia and learn that they must free it once and for all. The acting was excellent, as well as the special effects. Narnia is a magical and incredible world that will pull you in instantly. Overall, the perfect Christmas, family and magical series.
Read More: Movies Like National Treasure
1. Lord of the Rings Series (2001)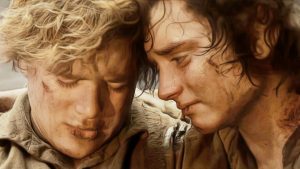 Everyone knows Frodo and his epic journey to destroy the powerful ring and save Middle Earth from the dark lord Sauron. Its magical creatures, amazing characters, and epic world-building inspired J.K. Rowling deeply. Horcruxes seem to have a lot in common with the One ring, Gandalf will remind you a lot of Dumbledore, Aragog and Shelob (the gigantic spiders) are very similar and the humble beginnings of Harry Potter and Frodo are pretty much alike. These are just a few examples of what the worlds of Tolkien and Rowling have in common.
Read More: Movies Like The Lord of the Rings