When The Notebook came out in theaters in 2004, critics thrashed it. They called it too sentimental and manipulative. But audiences completely rejected critics verdict. Since then, the film has gained a cult status and is widely regarded as one of the best romantic movies of this century. The success of The Notebook prompted other filmmakers to adapt other novels of Nicholas Sparks. Some succeeded, while some failed. Though, none managed to attain the cult following of The Notebook. There have been other movies like The Notebook that weren't based on Sparks' novels. Some of them — like 'Blue Valentine' — are honestly even better than The Notebook.
With that said, we have tried to come up with a list of films similar to The Notebook that are our recommendations. If you are interested, you might be able to stream some of these movies like The Notebook on Netflix or Amazon Prime or even Hulu.
12. La La Land (2016)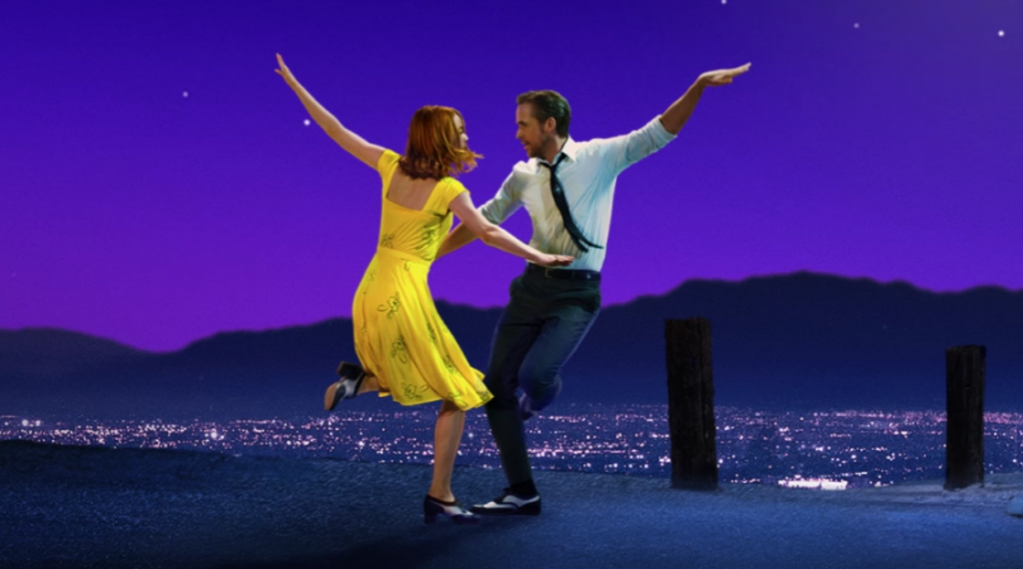 I'll admit: I'm not a big fan of 'La La Land'; but objectively, there are several things in the film that are worth praising. The cinematography is exquisite, the soundtrack nostalgic and the overall tone is endearingly warm. I wouldn't want to express my issues with the film here, so let's focus on the positives. 'La La Land' is a film that has heart, and it effortlessly manages to achieve what it set out to; which is, to tell a simple, heartwarming love story, while paying tribute to the classic Hollywood musicals of the 50s. It tells the story of an aspiring actress and a young jazz pianist who fall in love but struggle to maintain their relationship, while pursuing their dreams. The film depicts the many ups and downs of the couple's relationship and culminates in a bittersweet ending that will surely leave you with lump in your throat.
One of the the best things about the film is how it manages to keep the viewers engaged throughout, despite having a very simplistic story that we're so used to seeing in several rom-coms. Both Ryan Gosling and Emma Stone deliver wonderful performances and it's a delight to watch them dance and romance onscreen. I was pleasantly surprised by the ending of the film, which is kind of sad and yet we never truly know what will happen to the couple. Chazelle was probably right in thinking that some things are best left unexplained. The film is a must watch if you're a sucker for romance.
11. Titanic (1997)
James Cameron's romantic classic perfectly captures the ecstasy of finding your true love, just like 'The Notebook'. Most of the 90s kids grew up watching the film, falling in love with the soundtrack and of course, the incomprehensible beauty of Kate Winslet. The film tells a very simplistic story of a young man who falls in love with a gorgeous woman who's engaged to a man she hates. The two first meet when the woman decides to jumping from the stern of the ship. The man discourages her from doing so and they immediately develop a special bond. Eventually, they fall in love but fate had other ideas. 'Titanic' may not have a very complex, three-dimensional story but it definitely has heart, and that's the main reason why it remains one of the most beloved classics in cinema.
The performances, in my opinion, are top-notch. Leonardo DiCaprio criticizes his own performance, but it works well within the tone of the film. Winslet, of course, is staggering and it is her chemistry with DiCaprio that defines the film in so many ways. It is a very sentimental movie and very clearly romanticizes the idea of a tragic love story, but the way Cameron handles the story is phenomenal. The pace remains constant throughout and Cameron ensures that the film never loses its focus, although there are character inconsistencies at places. You might hate the film for its schmaltzy approach, but it's hard to ignore a film that is made with such heartbreaking honesty.
10. At First Sight (1999)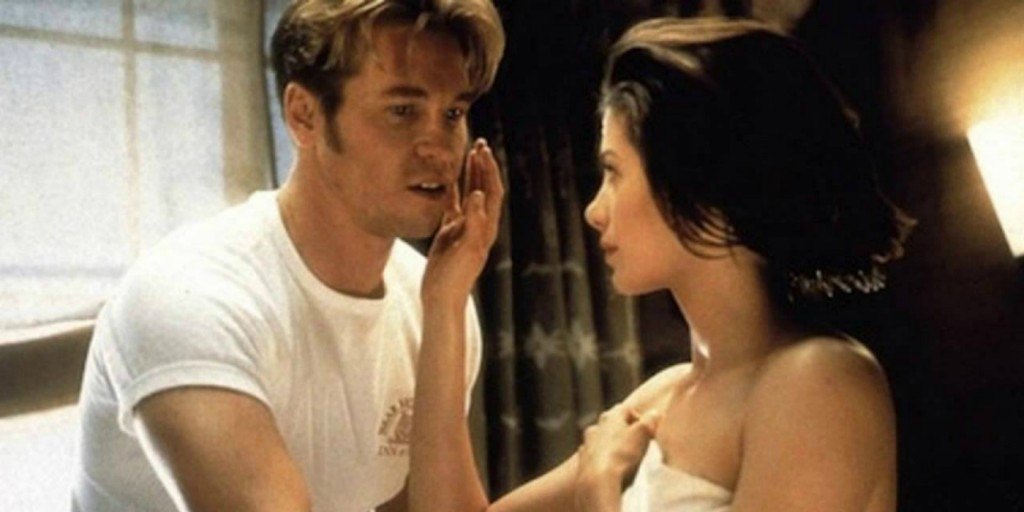 The story of Shirl Jennings, one of the first people to regain sight after life-long blindness is an endearing one. When Steve Levitt decided to write it for the screen, Irwin Winkler stood at the helm to direct one story which had all the ingredients of a successful movie. The film wasn't bad in a complete sense, but by all counts could have been far, far better. The original story is filled with pathos, the pain and struggle of being blind, the struggles while coming to terms with the discovery of sight and the eventual despair when the sight was gone again. It encourages the viewer to look beyond the range of sight and into the inner beauty, something sight can't perceive physically. Val Kilmer and Mira Sorvino played the lead, with a great chemistry between them.
Read More: Movies Like Me Before You
9. Fever Pitch (1997)
A sports fanatic's idiosyncrasies can't be put perfectly on paper or attributed to common logical sense. The dejection after the team's loss or the euphoria following a hard-fought victory is something which every fan has felt in his/her lifetime. Nick Hornby, an ardent Red Sox fan since childhood, had his entire life revolving around the game of baseball and the prestigious club of Boston. When the Farrell Brothers decided to adapt Hornby's autobiographical novel for cinema, they brought in the characters of Ben Wrightman and Lindsey Meeks to replace the real life counterparts. The film has its share of cheesy moments especially the love-reunites-in-a-sports-match but the duo of Drew Barrymore and Jimmy Fallon gave in all to make 'Fever Pitch' quite a lovable watch.
Read More: Movies Like The Other Woman
8. P.S. I Love You (2007)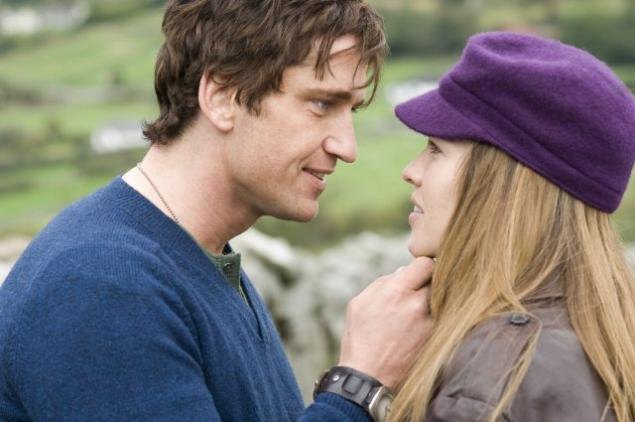 It is heart-wrenching, hilarious and beautiful narration of how relationships change, love doesn't. A young widow discovers that her late husband (taken out of life because of illness) has left 10 messages. The movie unfolds, and each message helps her in easing the pain of her loss. From being trapped in a room in the beginning, the movie walks through how she musters courage to start a new life, all thanks to those thought through post dated letters. It ends with a feeling that she stays un-regretfully in love with her late husband forever.
Read More: Movies Like One Day
7. The Vow (2012)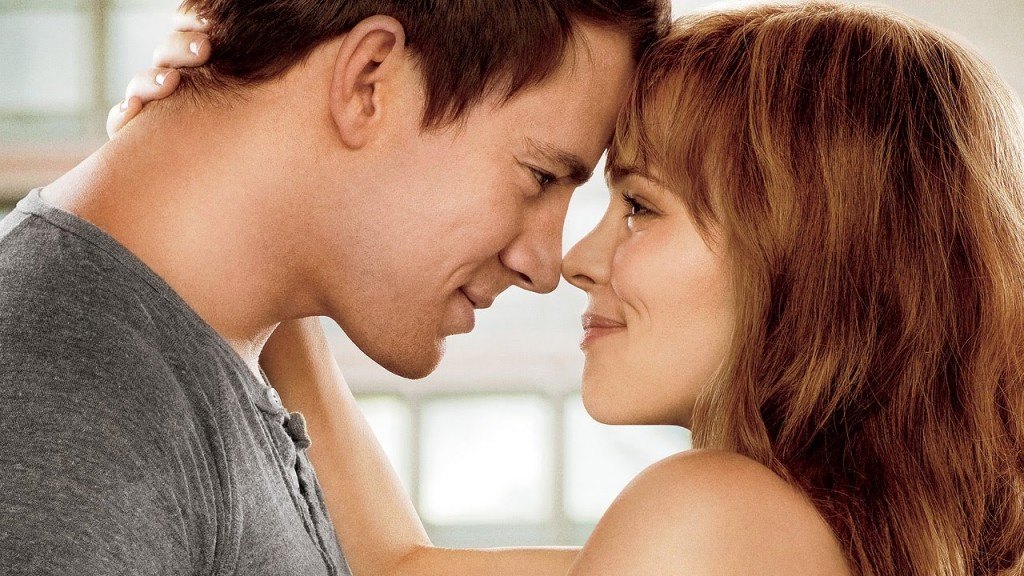 Kim and Krickitt Carpenter's tragic love story might have been penned by the Fate for the screens. After a car accident robbed Krickitt of her recent memories, the husband Kim, takes it all upon himself to bring her normal life back. Michael Sucsy's tear-jerker, 'The Vow' dubbed the couple as Leo and Paige Collins and caught the sunny moments perfectly on screen. The aftermath of the storm was tough and the audience could feel the distraught husband's pain as he does everything in his power to get her memories back. Paige's story is emotional too; her confusion about the present life and her desperate attempts to reconnect the dots in her life is a journey for the brave. Channing Tatum and Rachael McAdams deliver a memorable performance with their magical chemistry being one of the major talking points of the movie. As film critic Roger Ebert clearly puts, 'The Vow' is a perfect date night movie. No wonder the Valentine's Week of 2012 saw a high influx of couples in theatres and made this movie one of the highest grossing romantic dramas of all time.
Read More: Movies Like Titanic
6. A Walk to Remember (2002)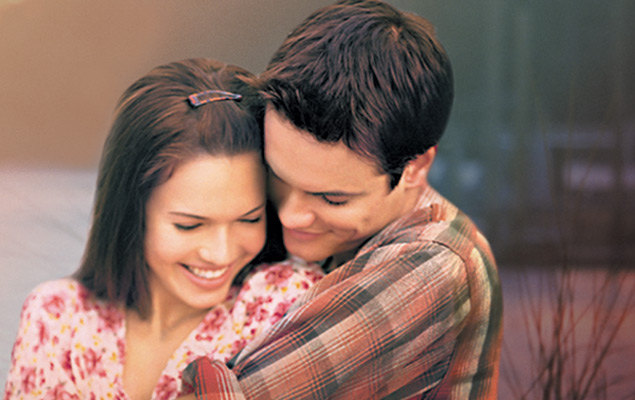 Troubled boy and sorted girl story. They start feeling strongly for one another and there is something (her secret illness, Leukemia) that holds her back from going ahead. Some lovers are not meant to be together for lifetime, they get together in order to help each other become better person. In the end, the one who is left alone misses that someone who owes so much to the one who is not alive.
Read More: Movies Like Fight Club
5. Walk the Line (2005)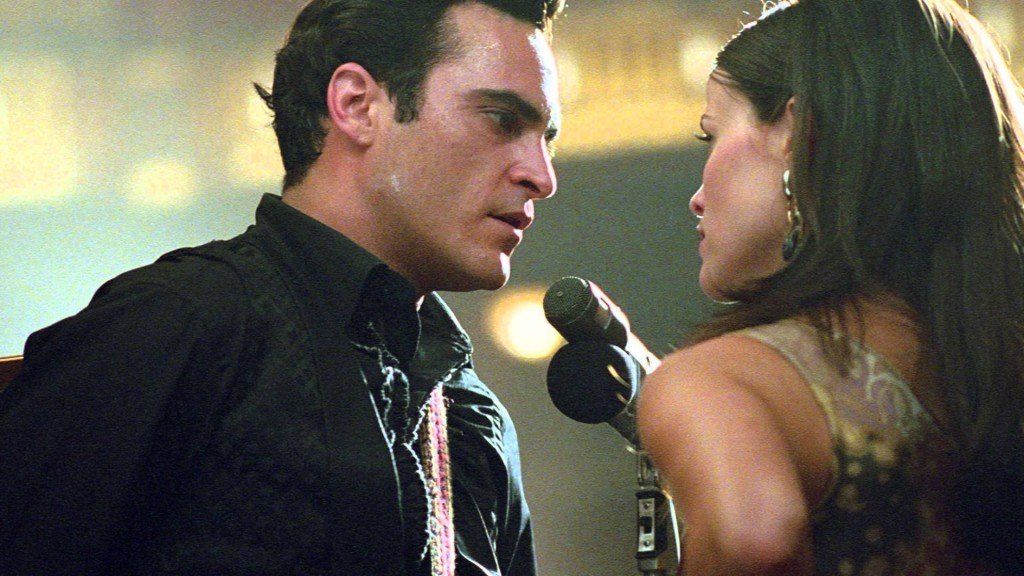 Johnny Cash is an enigma, with an outlaw like image and deep voice. He is a country singer like no other. His personal life, especially the much documented romance with June Carter, is quite colorful and tailor made for a perfect love story. James Mangold's 'Walk the Line' took up the story of Cash's rise from shambles and his beautiful love story with June Carter. While attempting to woo her, Cash unwillingly turns her into his muse and vice-versa. Their original marriages were left to rot and they looked at each other for inspiration and love. The proposal scene in the end was quite loving and demanded a loud round of whistling from the onlookers. Cash did everything in style and his proposal was something no one could easily refuse. And who better to step into the shoes of this personality other than the talented Joaquin Phoenix? He was inch perfect as the singer and his performance, even though quite under the cards, was simply awesome.
Read More: Movies Like Marley And Me
4. Once (2007)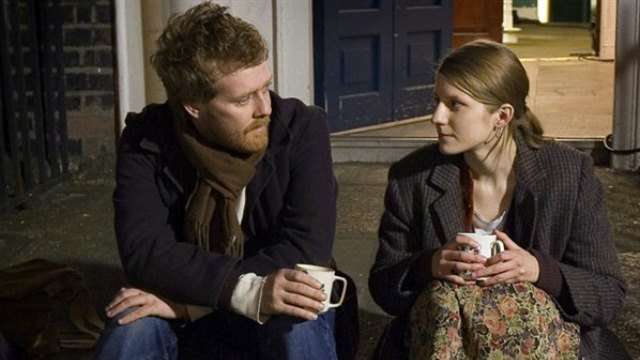 Set in Dublin, 'Once' tells us about a repairman, who has been waiting for his break in music industry, and a female immigrant, who earns by selling flowers, collaborating together to live their dreams of making it big in music and how they slowly fall in love for each other. The film does not even name its characters, still gives us a piece which is too magical — and painful — to be forgotten. Glen Hansard and Markéta Irglová are superb as the lead pair and John Carney makes a film for which Ireland will be remembered by many.
Read More: Movies Like Gone Girl
3. 500 Days of Summer (2009)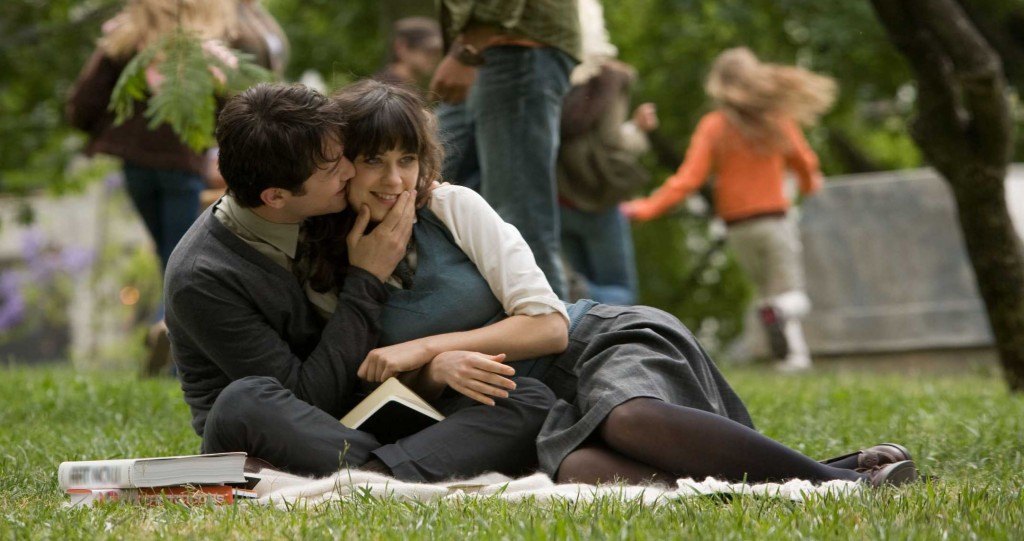 This is what happens when a man truly falls for a woman; a woman who does not believe that true love exists. As the story proceeds it challenges you to question the ideas of love that have been fed to us since the time immemorial. As you get into a mental battle of being romantic vs. being practical, you will forced to take a side — the guy's or the girl's. The movie lifts up instances from past, following a non-chronological pattern, pointing at how you cannot make someone fall in love, or get someone to fall out of it.
Read More: Movies Like 500 Days of Summer
2. The Fault in Our Stars (2014)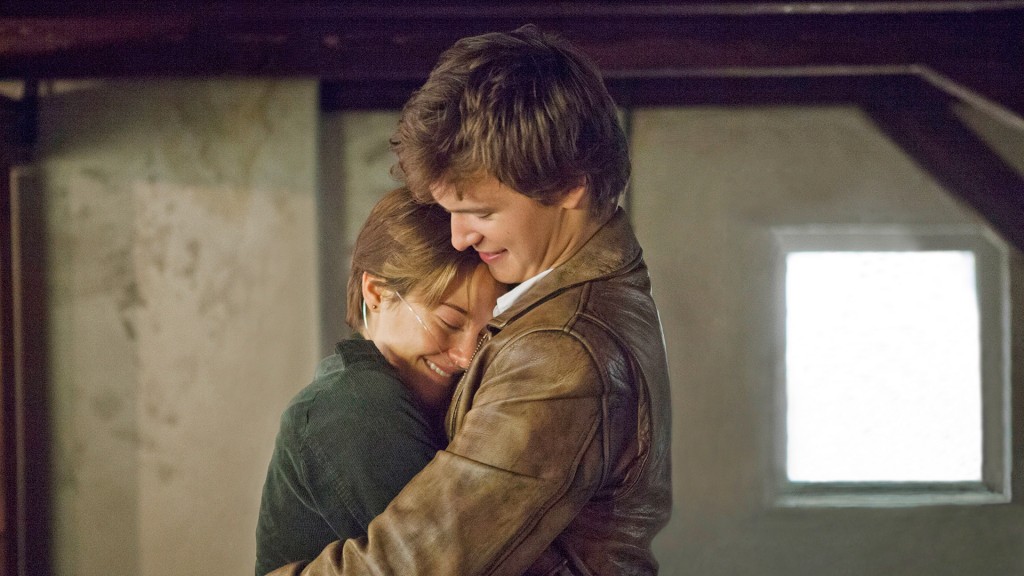 I still remember finishing the whole book in one single night and rushing to the cinema the day after to watch 'The Fault in Our Stars'. Categorically, there cannot be more pain felt within the span of a two-hour movie as compared to what Hazel (Shailene Woodley) goes through, once she finds out about her "great and terrible ten". A teenage girl who is fighting her lung cancer since her childhood befriends Augustus Waters (Ansel Elgort), who's too battling it in his bones. They meet each other at a support group and get obsessed with a book called "An Imperial Affliction".
In a story of seeking answers within and for the book they're obsessed with, Hazel does find her solace and love in Gus, which is sadly short-lived. The part where Hazel reads Gus' eulogy in front of him and the part where she finally confronts the ugly truth about Gus' death is terribly melancholic worth ten Hazel points. TFIOS is a rally of tears till its very end. And even further. Tissues, anybody?
Read More: Movies Like Stuck in Love
1. Blue Valentine (2010)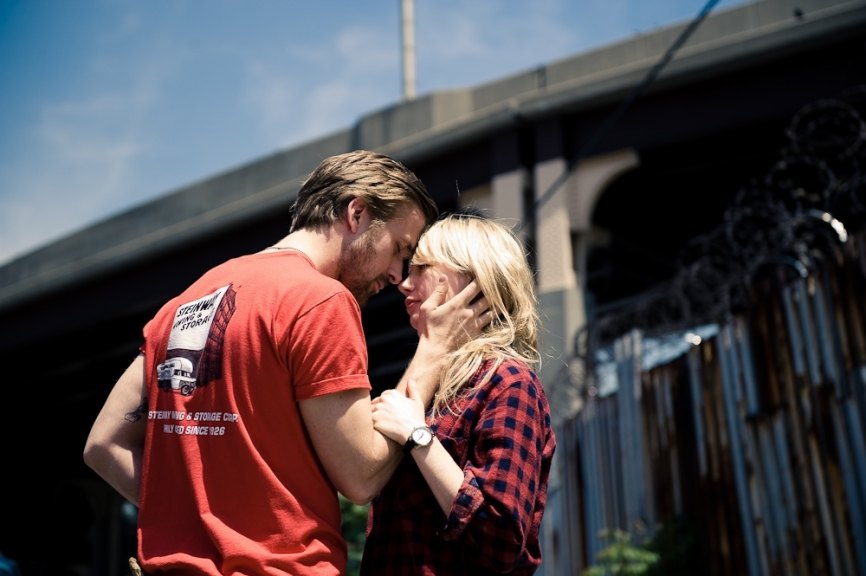 Starring Ryan Gosling and Michelle Williams, 'Blue Valentine' is a story about a couple, who the world sees as a perfect relationship, but are actually in a downward spiral caught up between lack of ambition and retreat into self-ambition, hence slowly resulting into a failed marriage. One of the best movies about marriage, 'Blue Valentine' is so honest in its rendering that it is not easy to sit through the film. But if you do, you will realize what a truly exceptional film this is. Both Gosling and Williams give the best performance of their careers.
Read More: Movies Like Blue is the Warmest Color