With so many pent-up feelings buried deep within our seemingly hardened shells, sometimes, all we need is a good cry to let out all those emotions. Now, when you are looking for a good catharsis, the best, go-to option is a heartbreaking, sad love story. And Netflix has no dearth of such titles in its exhaustive catalogue packed with some of the saddest romantic movies ever. So today, we'll take a look at some of these films which will leave you sobbing by the time the end credits roll. Here's the list of really good sad romantic movies on Netflix that are available to stream right now. The list includes tear-jerking romantic films and heartbreaking romantic movies.
15. One Day (2011)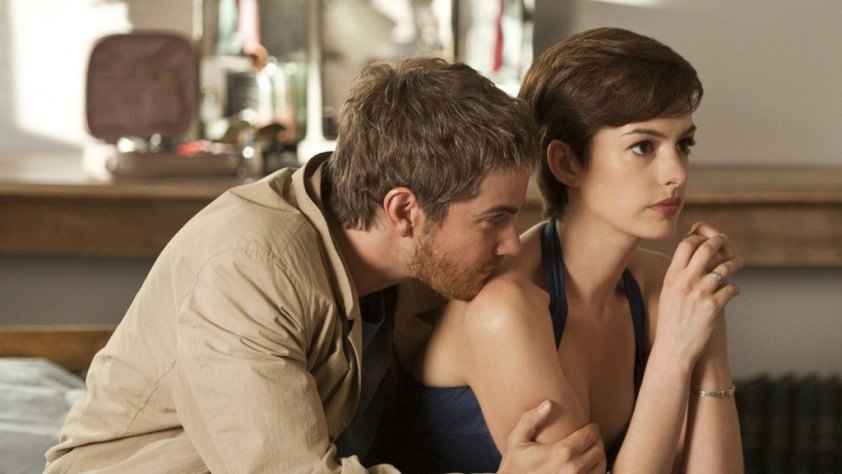 'One Day' is a romantic drama movie which is based on David Nicholls' novel of the same name. It explores the themes of friendship, platonic love, and finding one's true soulmate. Young Dexter and Emma first meet each other on July 15, 1988, when after spending a night talking and knowing about each other, they decide to part as friends. They go there separate ways, but the next 18 years of their lives, somehow seem to connect them to this 'one day' of 1988.
Over the next couple of years, Dexter is shown to lead a promiscuous life, filled with women, drugs, and alcohol. However, gradually, he settles down, gets a stable job after several mishaps in his career, and becomes a father and husband, only to finally divorce his wife when he discovers her cheating on him. On the other hand, Emma is struggling as an author, meets Ian, marries him, gets separated, and again starts dating a French musician.
Finally, after several years Emma and Dexter meet and acknowledge their love for each other. They get engaged in 2004 and eventually marry. But, on July 15, 2006, Emma is hit by a truck while riding her bicycle and dies. What ensues is Dexter becoming totally inconsolable and self-destructive. Well, there's also an alternate ending to this movie, which is again shown as a flashback to 1988 in 2011. But does it end on a happier note? You can watch this movie here.
14. Blue is the Warmest Color (2013)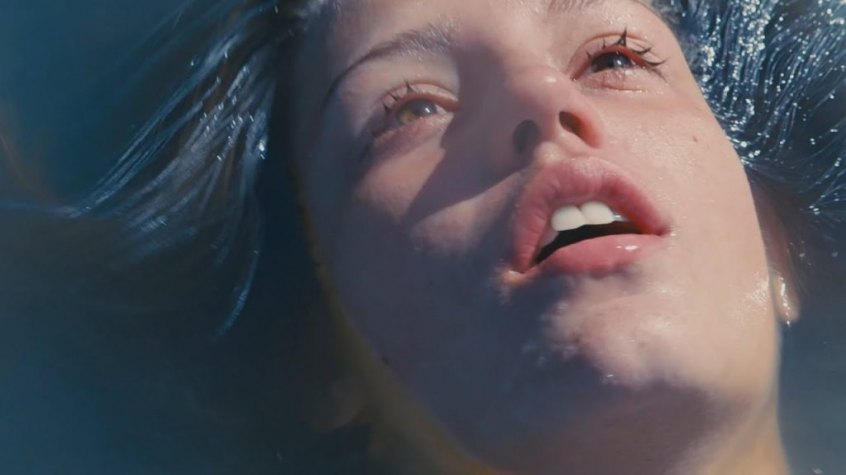 Blue is the Warmest Color is a complicated, emotionally heavy, and elegantly composed love story about two women — 15-year old Adele and the older, blue-haired art student, Emma. They meet, start a passionate relationship and move in with each other. But slowly, they realize how different they are from one another and one day, out of confusion and impulse, Adele sleeps with another male colleague. Emma becomes aware of this fling, has a heated argument with Adele, and breaks up with her. Adele is devastated because she still holds deep affection for Emma. Eventually, they move apart and lead their own separate lives, and we begin to hope that the duo somehow will patch up again. But, does this happen? You can watch this movie here.
13. The Notebook (2004)
Lists on movies about romance cannot be complete without the inclusion of 'The Notebook', a sob fest from all directions. This movie is about Noah and Allie and their love that stretches over decades, filled with periodical break-ups, heartbreaks, and misunderstandings. When a young, carefree, country-boy named Noah meets rich, beautiful Allie for the first time, he is immediately smitten by her. What starts is a short-lived passionate relationship, only to be broken by Allie's wealthy, conservative parents. But Noah doesn't give up and he pursues her relentlessly. And finally, the couple does end up together. And being the hopeless romantics that we are, we pray for a happily ever after. However, the writers have something totally different in mind. You can watch this movie here.
12. Blue Valentine (2010)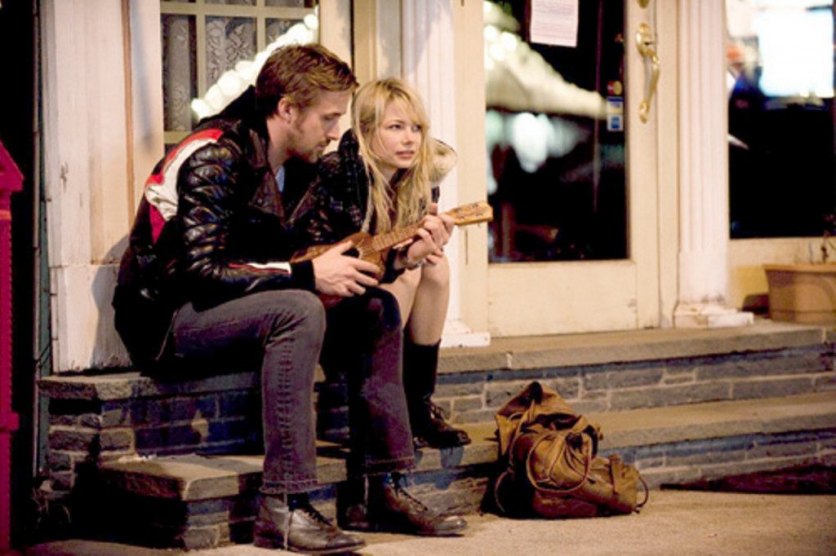 'Blue Valentine' explores the complexities of love and relationships while examining the burdens of commitment, marriage, and family. The plot revolves around a married couple, Dean and Cindy who live with their daughter Frankie. However, both these individuals are quite different from each other. Dean is content being a good father, husband, and provider. On the other hand, Cindy is ambitious and wants to pursue her career in medical science. The movie follows a format of flashbacks wherein it gives glimpses into the pair's earlier lives, how they met, who they were as individuals, how they fell in love and eventually got married. Coming back to the present time, it focuses on how both Dean and Cindy battle the difficulties in their marriage and try hard to bring back the earlier flame of romance in their relationship. You can watch this movie here.
11. Eternal Sunshine of the Spotless Mind (2004)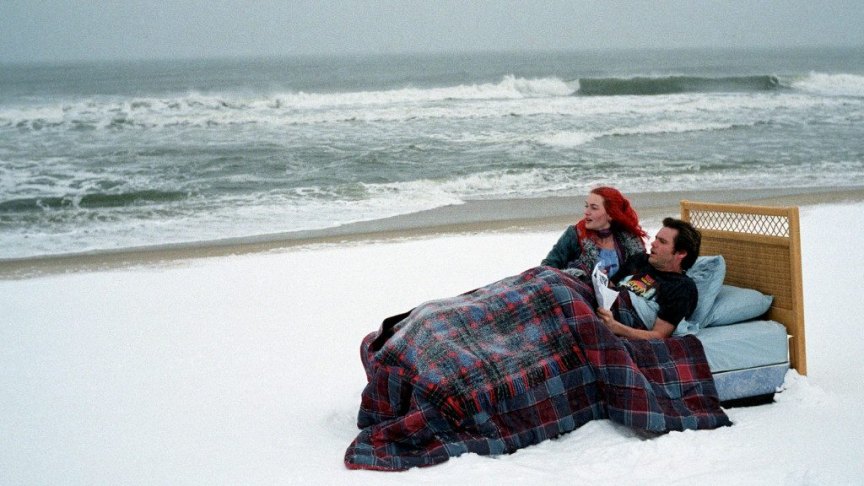 'Eternal Sunshine of a Spotless Mind' is one movie that still blows our mind, mainly because of its exuberant performances, amazing script and storyline. It is about the complexity of love, identity, and memory. When Joel comes to know that his ex, Clementine, has erased everything about him from her memories, he is devastated. But then, he decides to go ahead with the same process. However, when his memory is being erased, he changes his mind and dives deep into his subconscious to try and preserve the best memories of his girlfriend. Although this movie falls under the genre of sci-fi romance, its basic concept is deep-rooted in emotions and desires. You can watch this movie here.
10. The Spectacular Now (2013)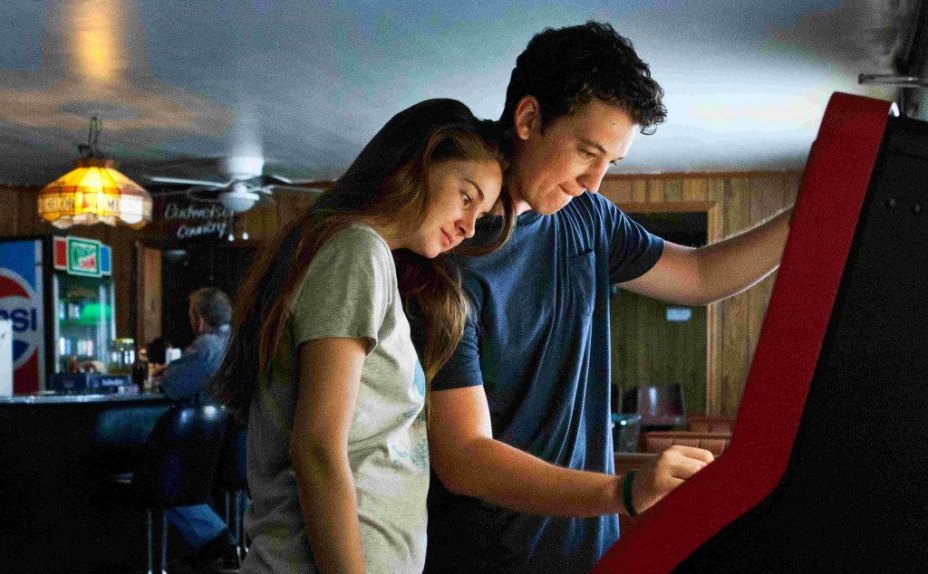 A sensitive, coming-of-age drama, 'The Spectacular Now' is the story of a charming, party boy, Sutter and the simple, not-so-typical, nice girl, Aimee. When the two meet, they gradually become good friends and slowly get attracted to each other. But Sutter is not someone who believes in commitments and relationships, the reason being his own experiences from his past and troubled upbringing. However, with Aimee by his side, Sutter's philosophy about life slowly starts changing. You can watch this movie here.
9. Abzurdah (2015)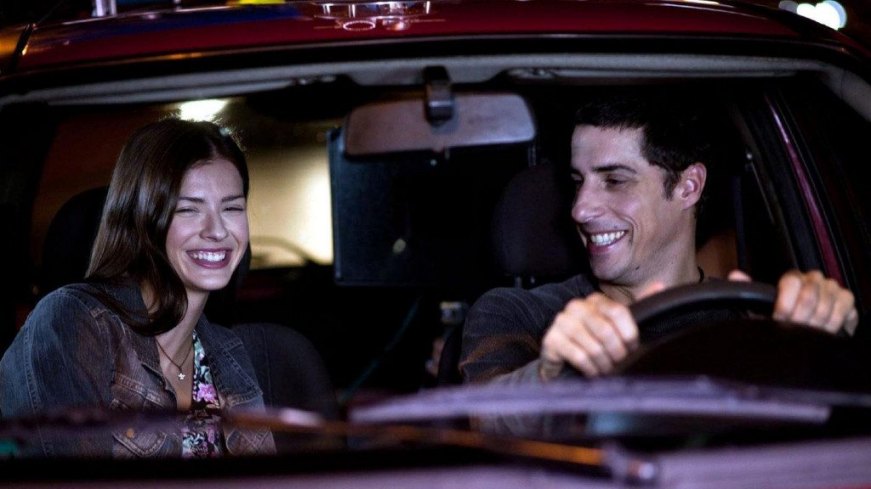 Inspired by a true story, 'Abzurdah' is a Spanish movie about obsession, anorexia, and destructive love. When teenager Cielo meets an older man, Alejo, after online chatting, she starts a relationship and madly falls in love with him. However, this love seems to be one-sided, without Alejo appearing to be involved so much like Cielo. Confused, impulsive, and in the midst of her adolescence, Cielo gradually starts getting obsessed with her unrequited love. Soon, she turns self-destructive and starts practicing harming herself by depriving her body of food. Anorexic, malnourished, and severely weak, Cielo faces the most devastating situation in her life. But then, is she able to heal and find happiness? You can watch this movie here.
8. Letters From Prague (2016)
'Letters from Prague' is an Indonesian film that beautifully fuses history with romance. The plot mainly centers around Larasati, a 30-something divorced woman who has to deliver a box of letters to an old man, Jaya, living in Prague. She has to do this in order to fulfill her mother Sulastri's last wish written in her will and claim her inheritance. When Larasati meets Jaya, it is revealed that Jaya was Sulastri's fiance but could not keep his promise and never returned to reunite with his lover. Jaya went to study in Prague when the transition to the New Order happened, and he had to live there as an exile.
As Jaya tells this story to Larasati, she slowly starts understanding her mother; she thinks about her troubled relationship with her father, why her mother used to eagerly wait for the postman and why the relationship between her mother and father was problematic. Throughout the movie, we also see the complex, intimate relationship that develops between Jaya and Larasati, mostly like that of a father and daughter and sometimes, a flicker of vague romance. Overall, 'Letters from Prague' is a film that combines the concepts of separated lovers, politics, and idealism. You can watch this movie here.
7. The Guernsey Literary and Potato Peel Pie Society (2018)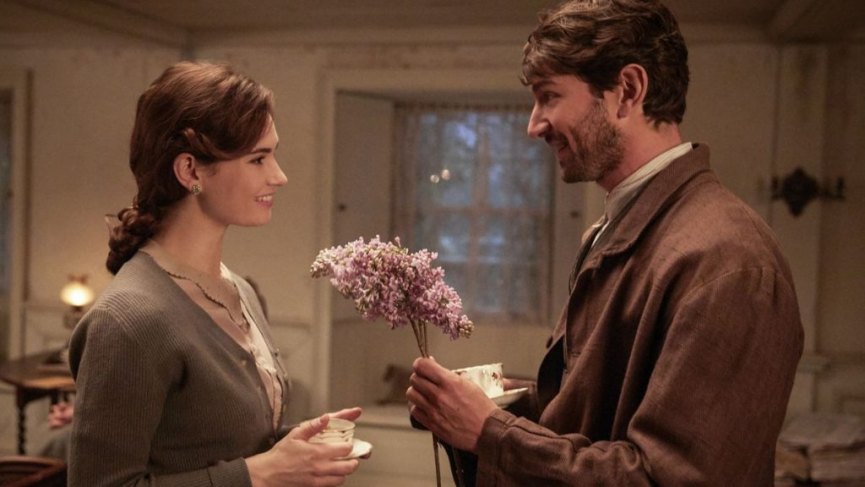 'The Guernsey Literary and Potato Peel Pie Society' centers around the charismatic and free-spirited author Juliet. It is a touching story of love, friendship, and lost friends. One day, Juliet receives a letter from a person who identifies himself as the member of a mysterious literary club started in Nazi-occupied Guernsey. Reading the letter, Juliet becomes curious and decides to visit the island. Reaching there, she meets with the writer of the letter, Dawsey, and other eccentric members of the club. Gradually, Juliet begins to learn about the long-lost secrets of the war-torn island and starts becoming attached to the place, its residents, and Dawsey. You can watch this movie here.
6. Irreplaceable You (2018)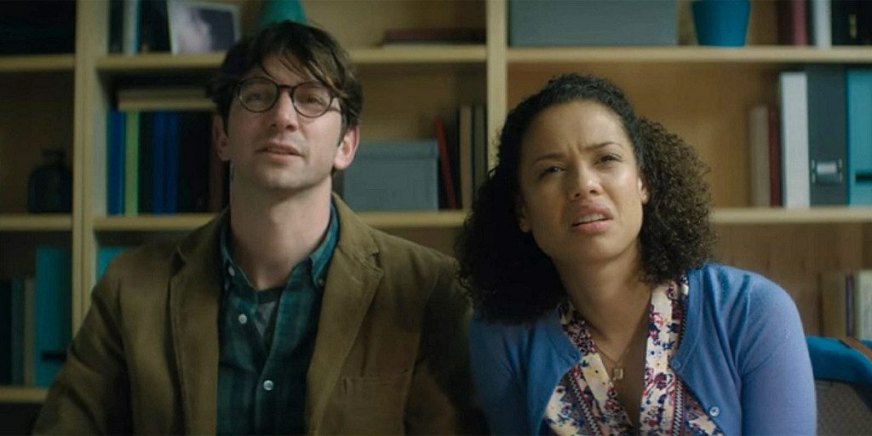 'Irreplaceable You' is the story of childhood sweethearts Abbie and Sam who plan to get married and dream of a happily ever after. But then, their lives come crashing down when Abbie is diagnosed with terminal cancer. Unsure about how many days she has left, Abbie sets out to find someone for Sam who would love and take care of him. 'Irreplaceable You' begins with a premise so sad that you can't help but shed a tear or two towards the end of the movie. You can watch this movie here.
5. The Theory of Everything (2014)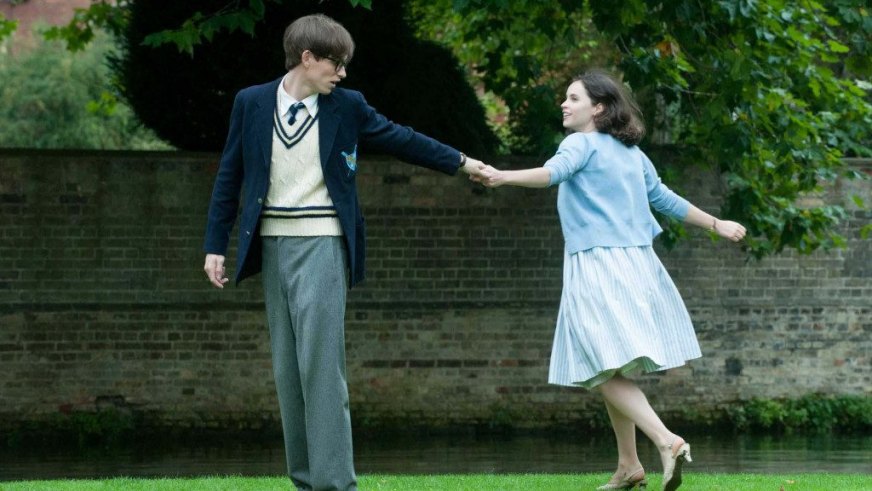 'The Theory of Everything' is about the legendary Stephen Hawkins and the love of his life, Jane Wilde. When a young, healthy, and brilliant Hawkins receives his earth-shattering diagnosis, he makes up his mind to use his time to study everything around him. And in this quest, Jane stands by his side. Together, they battle against all odds and make several breakthrough discoveries in science. 'The Theory of Everything' is based on the memoir 'Travelling to Infinity: My Life with Stephen', by Jane Hawking. You can watch this movie here.
Read More: Best Action Movies on Netflix
4. Always (1989)
'Always' is a romantic tragedy that tells a touching story, while also introducing some supernatural elements. When firefighter pilot Pete risks everything to control forest wildfires, his girlfriend Dorinda asks him to give up this perilous career. Pete, out of love for Dorinda, finally decides to heed her advice, after one last mission. But tragedy soon strikes, and although Pete heroically succeeds in his quest, he dies in the process. After that, he returns as a guardian angel to look after his grief-stricken girlfriend. You can watch this movie here.
Read More: Best Sports Movies on Netflix
3. Silver Linings Notebook (2012)
'Silver Linings Notebook' revolves around Pat, a man with bipolar disorder, and Tiffany, a young widowed woman with depression and relationship issues. After Pat is released from his psychiatric hospital, he moves back to live with his parents. One day, he meets Tiffany at a dinner party hosted by his friends. Pat is still obsessed with getting his estranged wife back and Tiffany offers to help him if he would enter a dance competition with her. As they begin their rigorous practice sessions, the two start becoming closer and examine their relationship while trying to cope with their issues. You can watch this movie here.
2. The Lighthouse of the Orcas (2016)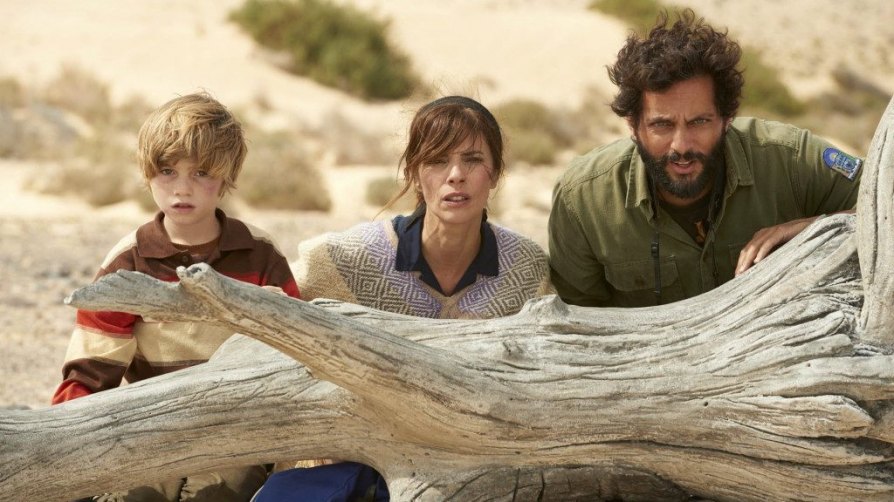 'The Lighthouse of the Orcas' is an Argentinean movie that focuses on a mother trying to help her autistic son discover his emotional connections. They travel to Patagonia where they meet a ranger (Bubas) and befriend wild orcas. As Bubas helps the young boy connect with his sentiments while becoming close to nature and its wilderness, he also develops a romantic connection with his mother. You can watch this movie here.
Read More: Best Inspirational Movies on Netflix
1. Revolutionary Road (2008)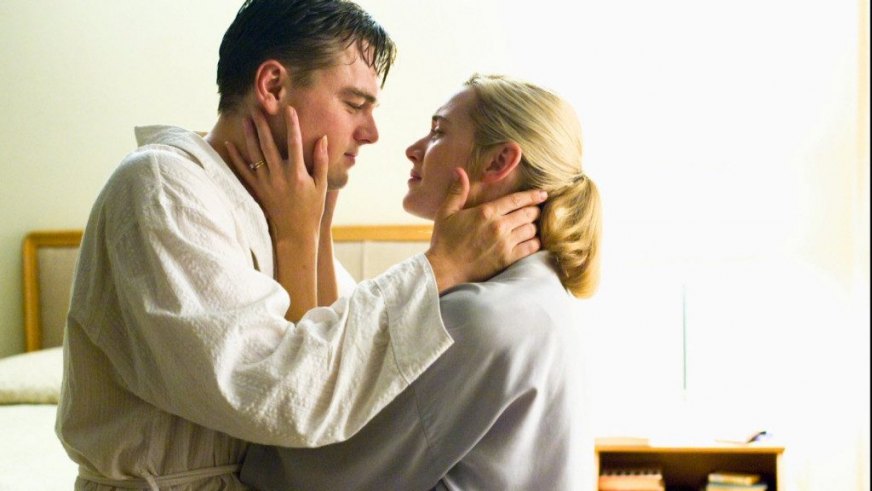 'Revolutionary Road' centers around a young couple settled in Connecticut, who once had an idealistic, romantic love story. But now, with the regularities of daily life, their relationship has turned sour, involving jealousy, bickering, and arguments. Although, when they first met, Frank and April knew that they were completely different individuals, they swore that they would never follow the social conventions of the era. However, as time passes, they transform into the very thing they feared most: a typical, conventional, suburban couple. But the biggest clash between them happens when April decides to move to Paris, abandon her life as a homemaker, and start afresh. On the other hand, Frank wants to stay where they are. So, what happens now? You can watch this movie here.
Read More: Best Vampire Movies on Netflix