Sad movies not only make you cry, but they also make us empathize with the characters in a way that we feel their pain ourselves. The thing about sad films is that they stick in our minds for longer than any other type of film. Take, for instance, movies like 'The Fault in Our Stars', 'Hachi: A Dog's Tale' or 'Never Let Me Go'. These films are absolute tear-jerkers and I still get emotional whenever I watch them. After all, who does not enjoy a good cry from time to time? Not many movies manage to achieve such an emotional response from viewers. So after considering all these factors, we decided to come up with a compilation of some of the most devastatingly beautiful films you'll ever see. Here's the list of really good sad movies on Netflix that are available to stream right now.
29. The Sea of Trees (2015)
Featuring Matthew McConaughey and Naomi Watts, 'The Sea of Trees' begins with Arthur Brennan, who has traveled to the base of Mount Fuji in Japan to the infamous Suicide Forest to kill himself. While he is at it, he meets Takumi, a man of Japanese descent who's there to kill himself too. Arthur cites his wife's death as the reason for his suicide while Takumi is troubled by issues at his workplace. As both of them have decided to commit suicide by drug overdose and slitting the wrists respectively, Takumi realises he cannot die too soon leaving his wife and child. Takumi and Arthur try to find a way out of the 12 square mile forest, amid hypothermia and flash floods. 'The Sea of Trees' is a tale of becoming and yet, despite McConaughey's signature performance, it somehow fails in the narrative.
Read More: Best British Movies on Netflix
28. Like Father (2018)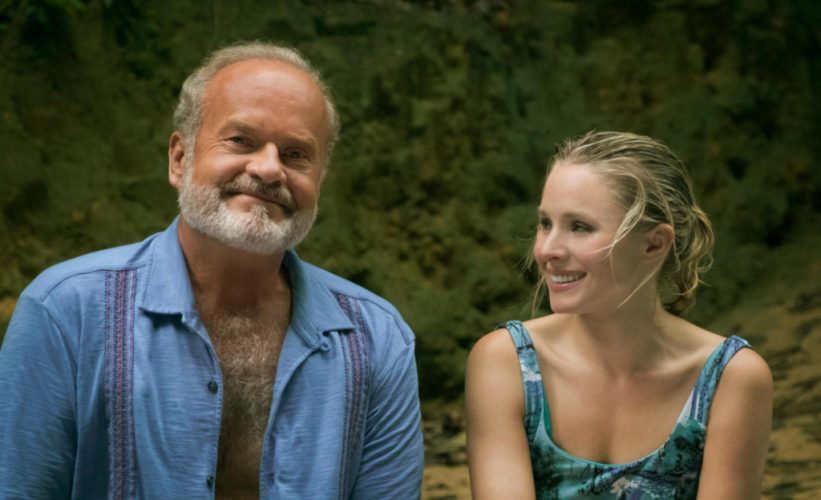 Kristen Bell
is Rachel, a girl who is left at her altar. Given the workaholic and planner she's always been, she had planned for her memorable honeymoon after her marriage, which is in cold water now. After a drunk night with her father Harry, she somehow ends up in the cruise boat she had booked for her honeymoon, with her father. While she despises the choice initially, she starts pondering over the differences she always had with her father and soon, she realizes that she wasn't very fair to her dad. After a few bonding, tear-jerking moments, all is well between Rachel and Harry, while the former is still trying to find her first true love. 'Like Father' is both funny and sad, albeit sporadically, but makes for a watchable father-daughter tale.
Read More: Holocaust Movies on Netflix
27. Alex Strangelove (2018)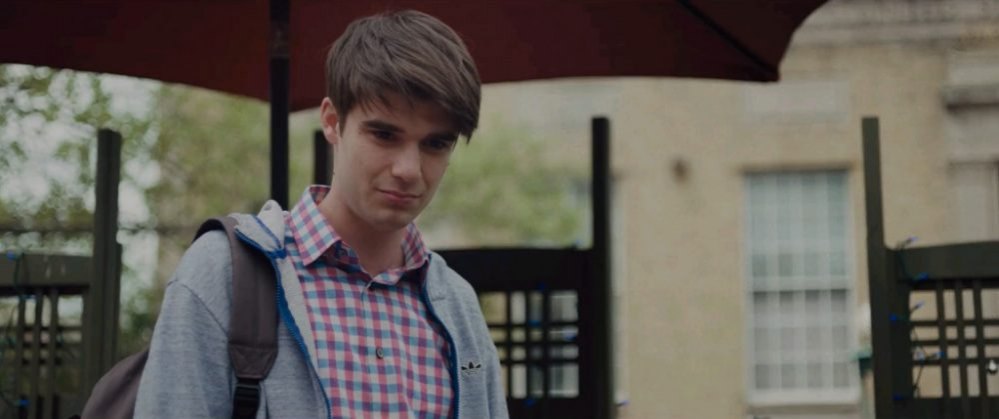 Alex Truelove and Claire have always been best friends, if not lovers. As they sail through their high school, Alex's mother is diagnosed with cancer. Unable to find anyone to go to when Alex is feeling all alone and by himself, he resorts to his all-weather friend Claire. Soon after, they start dating and plan to have their first sexual encounter. Alex also meets Elliot who is gay and begins to have mixed feelings for Elliot, much to the disappointment of Claire. Alex and Claire decide to go to the prom together, even though Alex has mixed feelings about this whole relationship thing. Secretly, Claire has asked Elliot to be Alex's prom date, much to Alex's surprise and both Alex and Elliot share their first kiss. 'Alex Strangelove' focuses on a closeted gay teenager who has social anxiety and his inner self is unable to accept the societal norms around him — everything that subtly forms a part of the narrative.
Read More: Best Suicide Movies on Netflix
26. Irreplaceable You (2018)
Abbie and Sam have been in love since they were teenagers. Abbie is working for a publisher while Sam is a teacher. As they both plan their wedding and their future together, Abbie finds out that she's pregnant. When they pay a visit to the doctor, her world comes crashing down upon knowing that it wasn't her pregnancy but a tumour that's causing her belly to swell. Abbie joins support groups and begins her chemotherapy, but she's well aware of the fact that she won't make it. She takes it upon herself to find another girl for Sam who can take care of him after her passing away.
Read More: Best Movies Like Porn on Netflix
25. Brain on Fire (2016)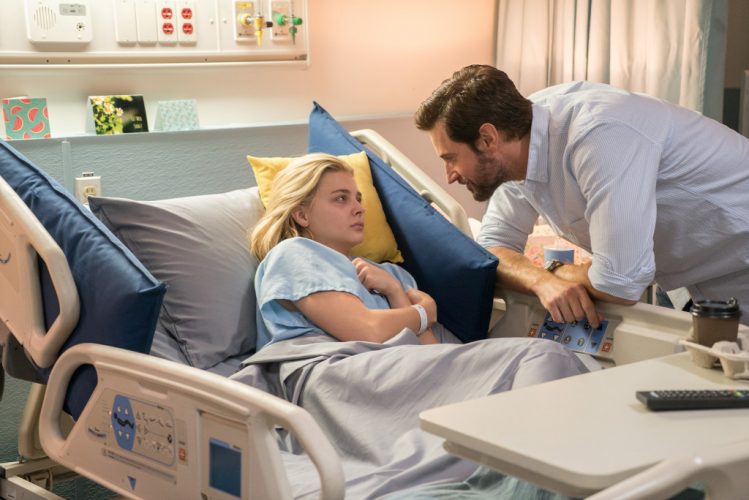 A real-life story based out on a novel, 'Brain on Fire' is fascinating as far as the premise is concerned. The story begins with Susannah Cahalan, a real-life character, who is celebrating her 21st birthday with her now-separated parents and her boyfriend. As an interning reporter with the New York Post, Susannah's life seems all sorted out. However, her world comes crashing down when she begins experiencing strange manic behavior, albeit involuntarily. This is followed by seizures and there are constant voices in her head all the time. What doctors initially think of as schizophrenia turns out to be a rare brain condition called "Anti-NMDA receptor encephalitis" that begins with a headache, followed by a deep state of psychosis. 'Brain on Fire' sets out to create something exceedingly brilliant, but disappoints due to the incoherence in the premise.
Read More: Best Black Movies on Netflix
24. Starred Up (2013)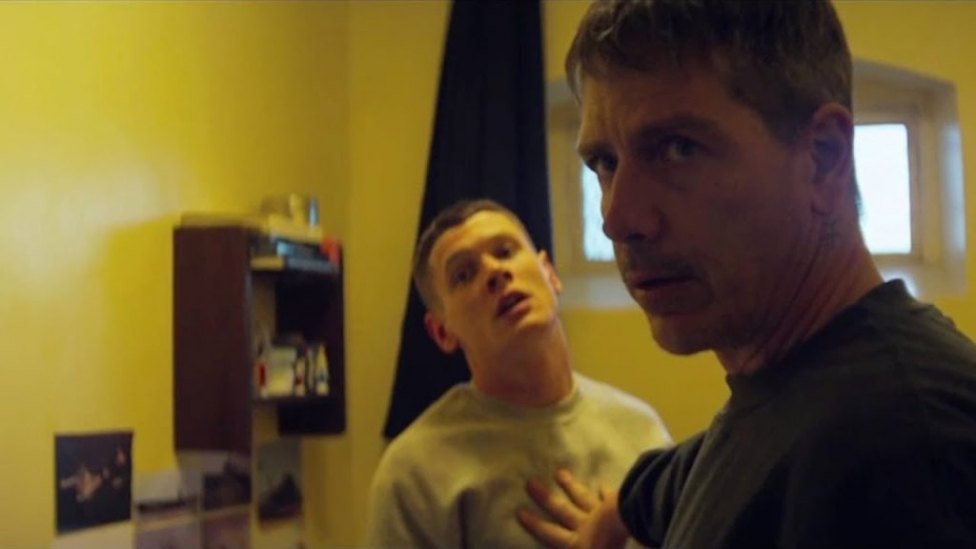 'Starred Up' is the story of a teenager called Eric who has been transferred to a prison for the adults after he displays ultra-violent tendencies. Once in the prison, he comes across his estranged father there, who is also serving a sentence. Eric's hot-headed nature soon manages to antagonize many of the inmates as well as the prison guards. Caught in this cauldron of violence, he cannot even trust his own father. As life seems nothing but lost to him, the only glimmer of hope appears in the form of an anger management group run by a psychotherapist. The film vividly portrays the horrors of prison life, be it the gang culture or corruption among the officers running the facility. Top-notch direction and performances provide an unnerving authenticity to the narrative.
23. Winter's Bone (2010)
Jennifer Lawrence plays the leading character in this 2010 film directed by Debra Granik. Her character, Ree Dolly, is the only sensible person in the family, with both her parents being rather irresponsible and negligent towards their younger children. When she comes to know that the house that they live in has been put up for bond by her father, Ree is furious and decides that she needs to find him and rectify the situation at any cost. While on her quest, Ree comes across various dangerous situations that show us how brutal life can be if you are poor, and on top of that, your parents do not care about your well-being. Lawrence's performance in this film helped establish her as a tour de force in Hollywood. Despite the otherwise bleak narrative, the film does leave us with some hope.
22. The Lake House (2006)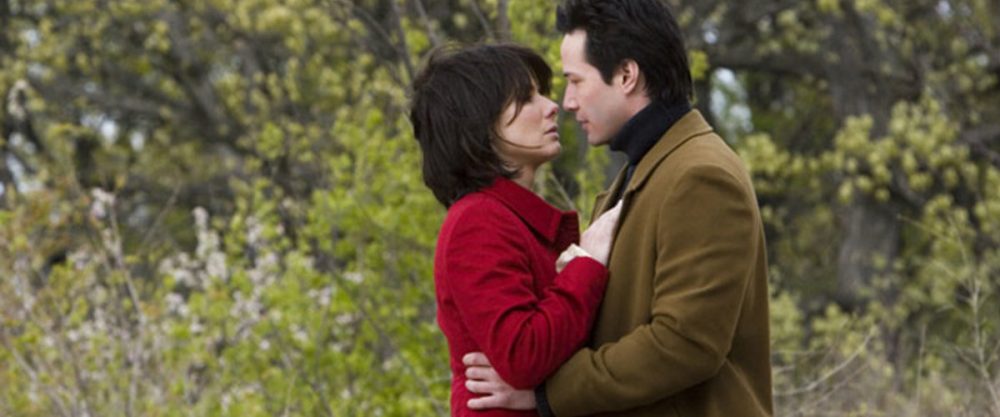 In what can be termed as a quaint love story, 'The Lake House' revolves around Kate and Alex. Kate is a doctor at a hospital, while Alex is an architect. Alex lives in a glass Lake House gifted to him by his father, which is, at a later point in the film, occupied by Kate. The movie follows a chronologically reverse timeline and the catch is, both Kate and Alex belong to different timelines when they occupy the same house. Before Kate vacates the house, since she's moving to another address, she leaves a note in the mailbox for the new tenant, asking him/her to forward her letters to her new address. Turns out, Alex picks up the note, but two years earlier. The rest of the movie follows Alex and Kate who communicate through the mailbox across timelines. Though the romance is endearing, the story has no logical lead whatsoever.
Read More: Best Horror Movies on Netflix
21. To the Bone (2017)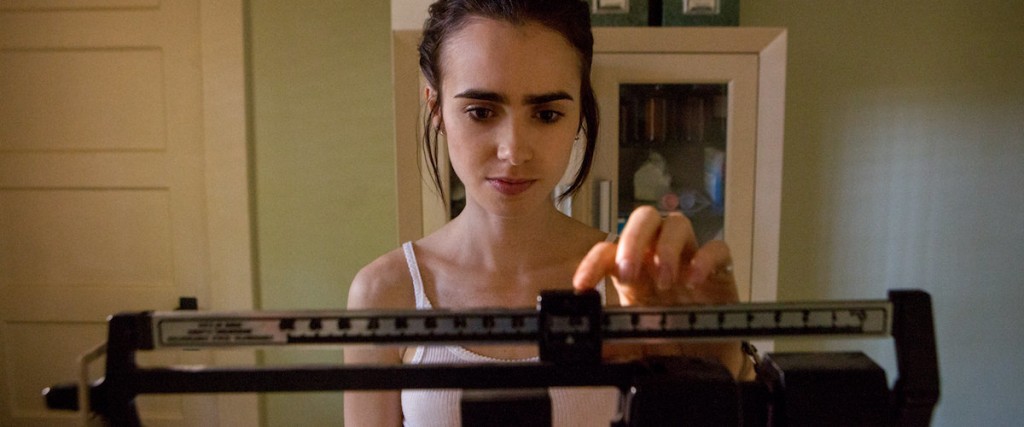 20-year-old Ellen is struggling with anorexia nervosa. After an appointment with an unorthodox doctor, Ellen is placed in a group home with people suffering from other eating disorders. She is then confronted with the truth of her disease and her life perspective changes. 'To the Bone' is a fantastic drama that raises awareness for eating disorders and other diseases often ignored by society. This Netflix original is an absolute gem of a film, with several memorable performances.
Read More: Best Crime Documentaries on Netflix
20. Kiss and Cry (2017)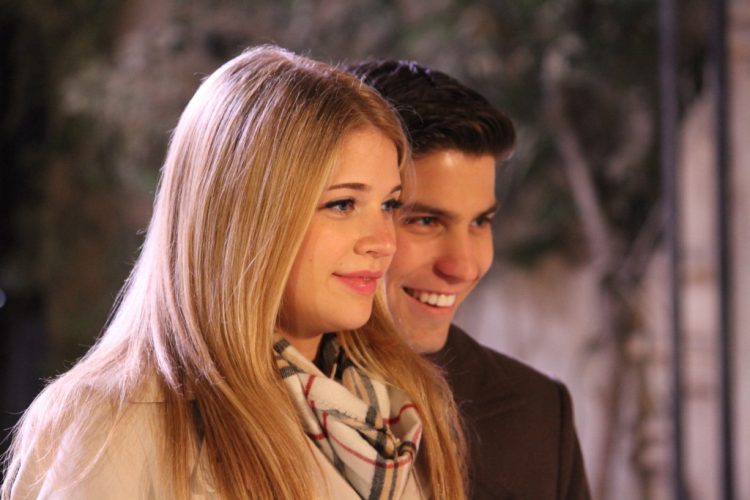 A tear-jerker and an emotionally moving flick, to an extent, 'Kiss and Cry' revolves around Carley, an 18-year-old girl, who is passionate about figure skating and singing and wants to pursue her career on those lines. Based on an emotionally wringing true story, wherein the lead actress Sarah Fisher was the friend of Carley Allison, the protagonist of the movie. Carley's world comes crashing down when she's diagnosed with a rare form of throat cancer, thus putting her dreams and the love of her life in jeopardy. As she begins her treatment at the hospital, her loving boyfriend John and her family help her in all the ways possible to battle the rare disease. Despite the adversities in her life, Carley's signature smile never leaves her face. 'Kiss and Cry' is a must-watch for the lovers of sad romantic movies.
Read More: Best Chick Flicks on Netflix
19. Punjab 1984 (2018)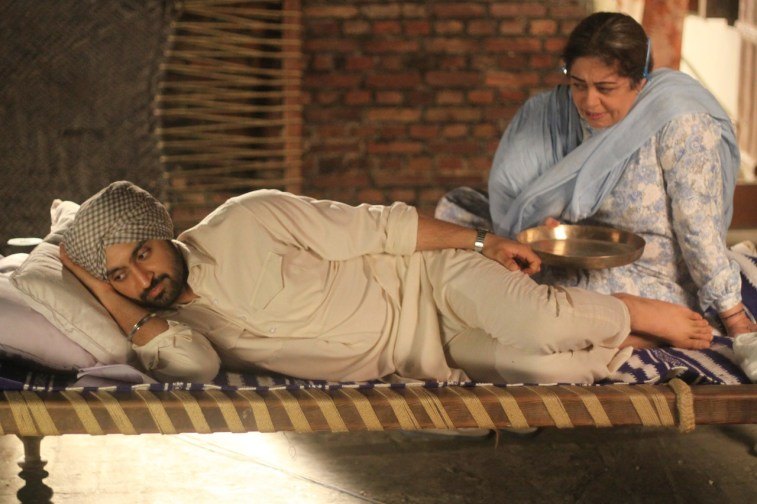 1984's Operation Blue Star is one of the darkest chapters in the history of independent India. After the murder of former Prime Minister Indira Gandhi, the Indian Army began looking for a terrorist leader and ended up killing numerous innocent lives in the process. The film 'Punjab 1984' centers around the life of a woman called Satwant Kaur, who loses her husband during the operation. Moreover, her son goes missing and is soon labeled a terrorist. The film follows Kaur as she desperately tries to look for her son everywhere possible while the entire state of Punjab gets engulfed in violence. The film depicts a harrowing period in Indian history which saw an unprecedented loss of innocent lives. The best part about the film is definitely Kirron Kher's performance as Satwant Kaur. She brings out the extreme pain of women who suffered in silence and experienced extreme fear and loneliness after their sons and husbands passed away during this hostile period.
18. P.S. I Love You (2007)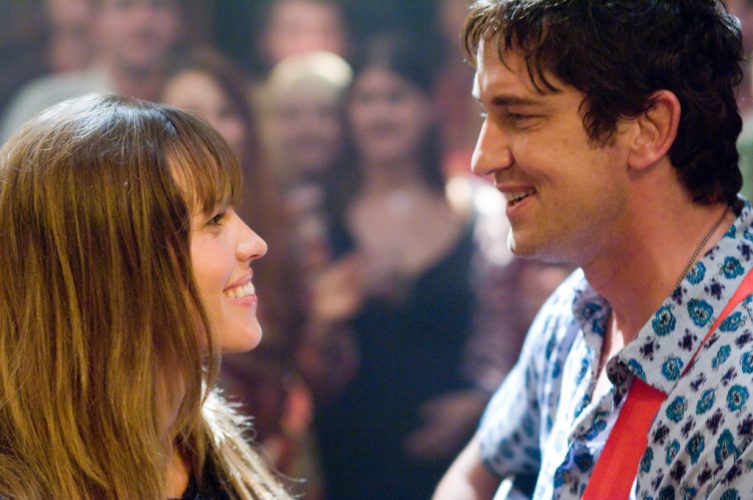 Gerry and Holly are a happily married couple. While Gerry is a fun-loving, charismatic Irishman, Holly is equally beautiful and has a positive outlook towards her life, for she's married to her love. Grief strikes when Gerry is diagnosed with a brain tumor and dies shortly after, sending Holly into a deep state of sorrow.
With her birthday around the corner and nothing to look forward to, Holly's life is a seemingly unbelievable hell on earth. Apparently, Gerry had planned ahead for Holly despite his illness and on Holly's 30th birthday, she receives a letter penned by Gerry. He insists Holly break free from all sorrows and celebrate life, with friends and family. Eventually, Holly hooks up with another man on the behest of many post-dated letters she receives from Gerry, unbeknownst of the fact that it is Holly's mother who was the custodian of those letters. A heartwarming, intense yet fairytale-like love story, 'P.S. I Love You' is meant for niche audiences. Are you one of them?
Read More: Korean Movies on Netflix
17. The Spectacular Now (2013)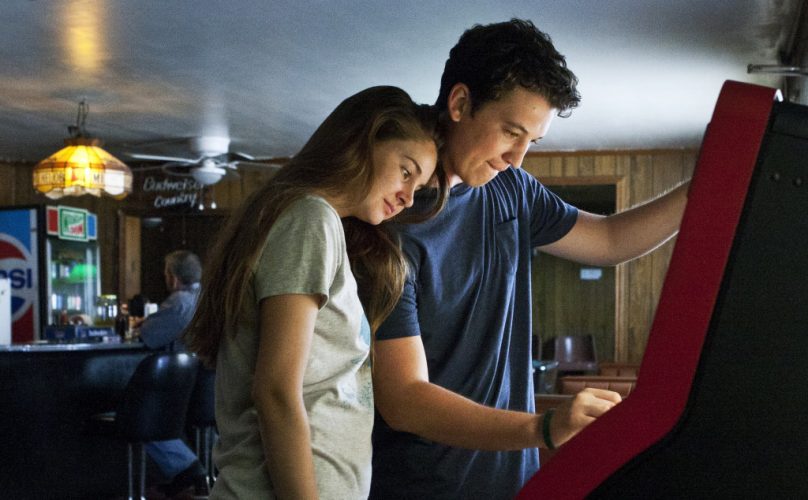 Sutter Keely is a party animal, a spendthrift and a carefree teenager who loves to drink his life away and immerse all the sorrows in alcohol. While he works as an attendant at a men's clothing store during the day, he becomes the life of the party during the night. After getting dumped by his girlfriend, who in turn, is after the most popular lad in the high school, Sutter drinks and wakes up in the front yard of Aimee's house. Aimee is a timid, unpopular girl whom Sutter doesn't recognize at the very first instance.
As Aimee and Sutter get to know each other, they're also wary of their differences. While Sutter is more of a "living in the present" kind of a person who believes in 'The Spectacular Now', Aimee bears a futuristic outlook for her life. Whether Sutter and Aimee gel together as a part of their relationship or not forms the rest of the story. 'The Spectacular Now' has widely been praised by critics for its practicality and decent performances, along with a romantic drama that's like a breath of fresh air.
Read More: Best Disney Movies on Netflix
16. First They Killed My Father (2017)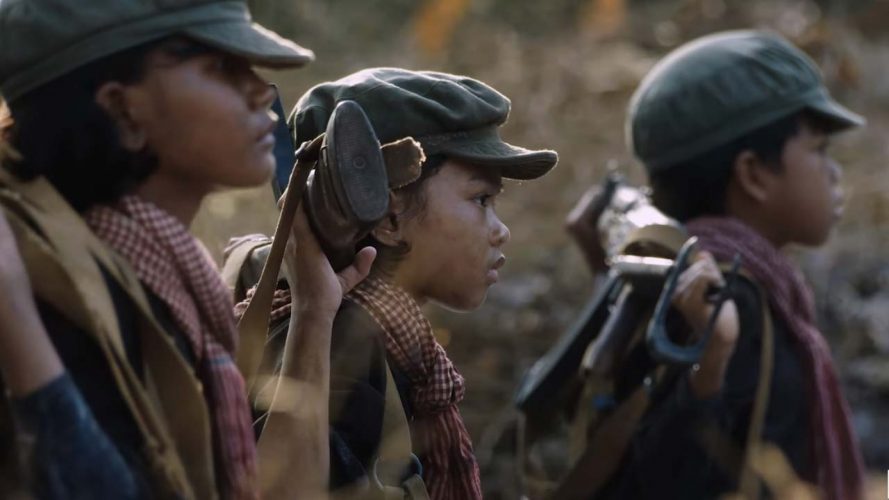 Straight from the kitty of actor-director Angelina Jolie, 'First They Killed My Father' is set in Phnom Penh, Cambodia, and revolves around the Ung family. As the soldiers of the Khmer Rouge advance upon the city, members of the Ung family, Pa and his little girl Loung have very less time to evacuate their comfortable home. As they head out into the city and end up in a refugee camp, the members of the Ung family are wary about not revealing Pa's true identity, which would otherwise land them in trouble.
Meanwhile, Loung is recruited and indoctrinated as a child soldier while Pa is executed for being associated with the government. Although Loung doesn't like the circumstances, she still tries to find ways to hope for a better future. Vietnamese bombing follows, destroying their army, freeing Loung and many other children who're then sent to another comfortable safe house. 'First They Killed My Father' is a triumphant tale of Loung and her braving the odds. It is also one of the saddest movies on this list.
Read More: Best Feel Good Movies on Netflix
15. The Place Beyond the Pines (2012)
Luke is a motorcycle stuntman working with a carnival from town to town. After he reconnects with his former lover Romina, he discovers he has a son named Jason. With a new perspective on life and a new sense of responsibility, Luke decides to provide for his new family by organizing bank robberies. But when an ambitious police officer comes in his way, his life changes completely. 'The Place Beyond the Pines' is a compelling and unique drama starring Ryan Gosling, Eva Mendes, and Bradley Cooper. Exploring themes of revenge, family, and ambition, this film will certainly make you emotional.
Read More: Best Feel Good Movies on Netflix
14. Revolutionary Road (2008)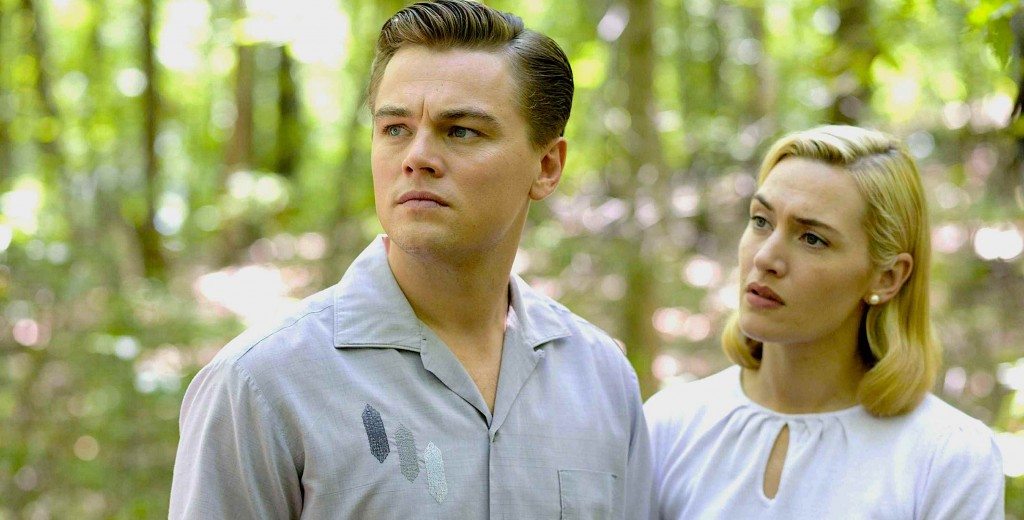 Frank and April Wheeler were once very much in love but now, in their seventh year of marriage, they are struggling to deal with each other's tantrums and flaws. Their life appears to be perfect from the outside but the two are terribly unhappy. Frank hates his job and April has given up on her dream of becoming an actress, getting accustomed to the idea of simply being a housewife. However, when April decides she must do something to become happy again, the lives of the whole family change forever. Starring Leonardo DiCaprio and Kate Winslet, this film was nominated for three Academy Awards.
Read More: Best Disney Movies on Netflix
13. Tarzan (1999)
A young English man and his wife have been washed ashore following a shipwreck and they are now in a densely covered forest, somewhere in Congo. To protect their infant son, the couple build a treehouse using the wood from the shipwreck. While they're at it, the couple is killed by a tiger named Sabor, who has also killed many other animals in the jungle. The infant, who is miraculously spared, is adopted by Kala, a gorilla who also had lost her son to Sabor. The infant grows up to be known as Tarzan, who has to choose between the jungle and its animals and the humans, where he truly belongs. He is smitten with Jane, an explorer who's on a visit to the jungle, and is put up against Clayton, a vile hunter. 'Tarzan' was deemed overrated in many circles, but it still makes for a bittersweet childhood tale with elements of both laughter and sorrow, intensity and light on the heart.
Read More: Chick Flicks on Netflix
12. Palm Trees in the Snow (2015)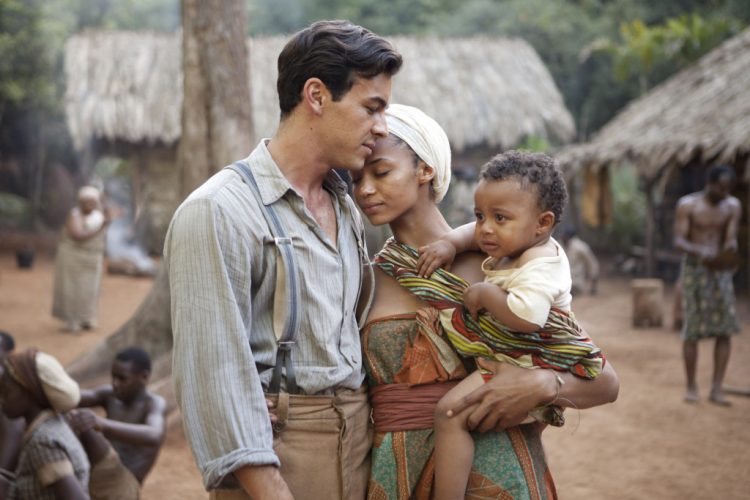 In the present day, a woman named Clarence finds diaries, photographs and other artefacts, which point to her family's colonial past. Back in the day, in Equatorial Guinea, where her uncle Kilian had moved to from Spain in the '60s, the country is enslaved and is in a deep state of despair. Kilian joins his brother who oversees a cocoa plantation that is tended by slave workers. Kilian develops a liking for Bisila, a woman working at a hospital. Apparently, Bisila is already married to another man and her affair with a man superior to their race (considerably, during the time), triggers a series of events leading to a major revolt in the country. The torrid love affair is surrounded by the grief-stricken nation that has been boggled by decades of slavery.
Read More: Best French Movies on Netflix
11. Milk (2008)
This is the story of Harvey Milk (Sean Penn), San Francisco's first openly gay elected official. We accompany him from his early days of civil rights activism to his assassination, only a few months after his election. Directed by Gus Van Sant, this biopic is extremely emotional and inspirational. Unless you are a rock, the life of Milk will make you cry tremendously. This happens not only because of Van Sant's talent and humility but also because of the incredible performance of Sean Penn. Although the story happened forty years ago, the struggle and its message make the film relevant even today.
Read More: Best Chick Flicks on Netflix
10. Seven Pounds (2008)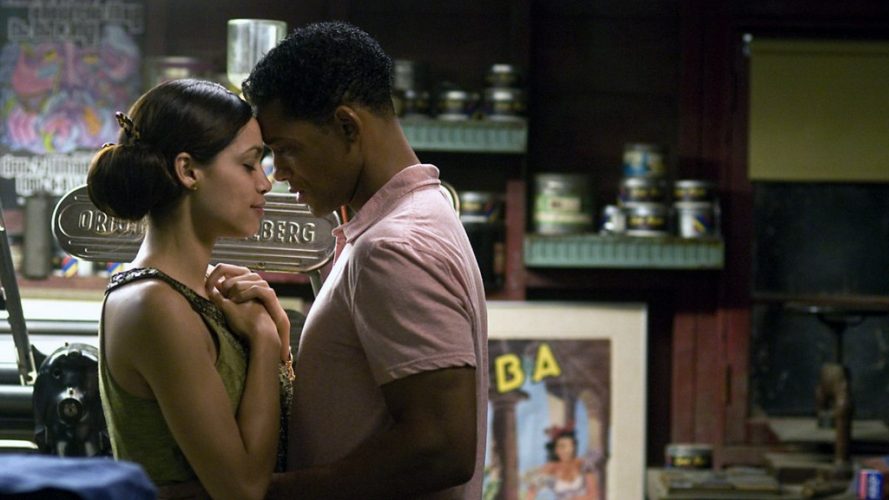 Ben Thomas is the only survivor of a fatal car crash that has killed all the others involved, including his family members. Ben, a grief-stricken IRS officer, takes it upon himself to help "good" people out, as an act of benevolence. He begins with Emily, a woman who's been suffering from a deadly ailment, and forgives her back-taxes, donates his organs to a local basketball coach out of sheer generosity and helps a single mother and her children escape from her abusive partner by donating the beach house that was gifted to him. Turns out, his real name is Tim Thomas and he's been using his brother's alias all the while. Before committing suicide in the end, he preserves his heart which is to be donated to Emily, that would save her life. If you don't cry your heart out while watching 'Seven Pounds', you probably won't cry upon watching any movie under the sky.
Read More: Best Medical Shows on Netflix
9. The Theory of Everything (2014)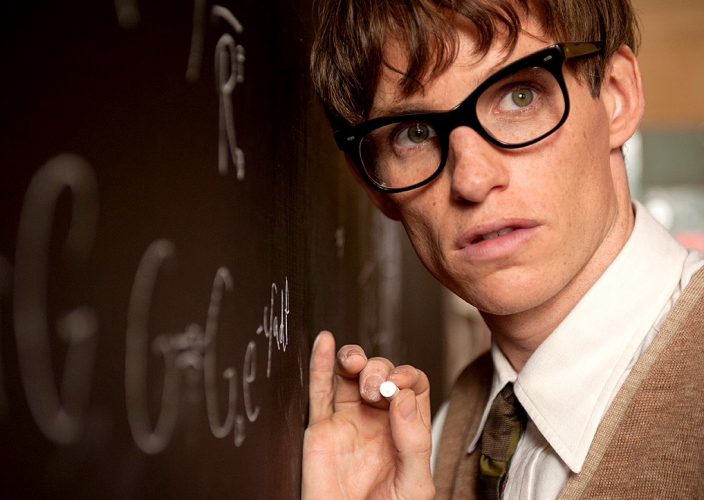 The real-life story of the most famous theoretical physicist of the world, the legendary Stephen Hawking, who himself called Eddie Redmayne's performance in the film, along with the story, very close to his own life, 'The Theory of Everything' also went on to win the Academy Award for Best Actor for Eddie Redmayne.
The movie begins with Hawking as a young astrophysics student at the University of Cambridge, who meets with Jane Wilde (later Jane Hawking), a literature student. As they fall for each other, Stephen is diagnosed with the motor neuron disease, also known as the ALS syndrome, and is given two years' time to live, before his bodily functions will cease. An adamant Jane still marries Hawking and bears his children, while Hawking's health deteriorates and is completely dependent and wheelchair-ridden. The movie is replete with many of Hawking's mind-boggling theories, outstanding speeches, and a tumultuous relationship shared by Hawking and Jane, followed by their separation. The movie is a grueling, intense narrative that will make you feel sad and happy at the same time.
Read More: Best Rom-Coms on Netflix
8. 6 Balloons (2018)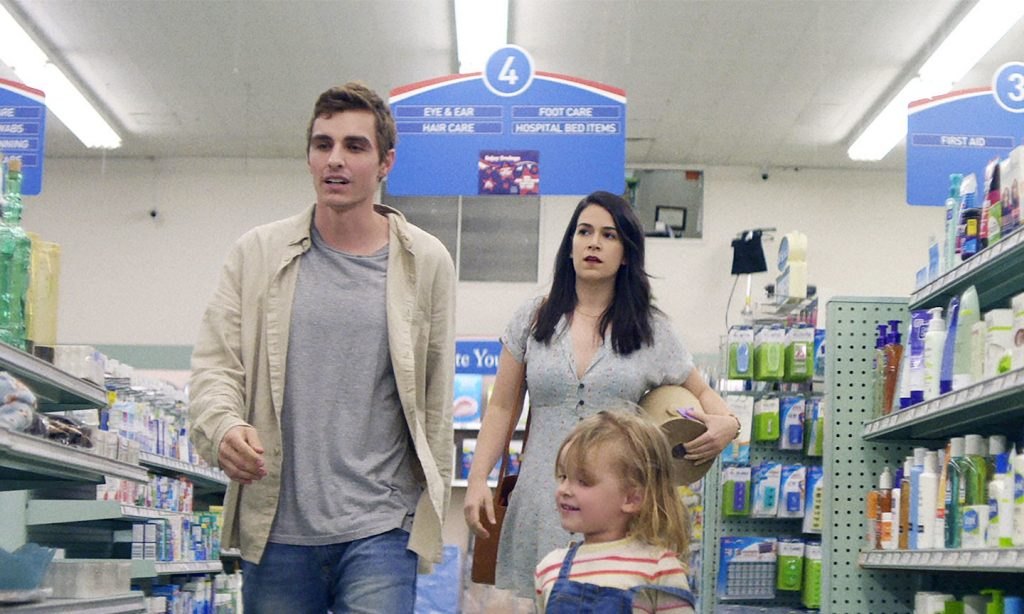 Drug addiction is something that can tear a family apart and make the person affected do things he/she otherwise would never have dreamt of. In this 2018 film, we follow the story of a woman called Katie who has decided to throw a surprise birthday party for her boyfriend. While she heads out to pick up the cake, Katie visits the home of her brother Jack to take him and his daughter to her house for the celebrations. Jack is a heroin addict who has not been able to quit even after a number of visits to rehab centers. Seeing Jack in a poor condition, Katie forgets about the party and gets busy trying to find a rehab center that would take him in. We see the siblings struggle for help and the psychological damage it causes both of them is just harrowing to watch. The film shows us in very clear terms that no matter how much you care for someone and want that person to get rid of something as harmful as drug addiction, nothing will work if the eagerness for improvement does not come from within.
7. 22 July (2018)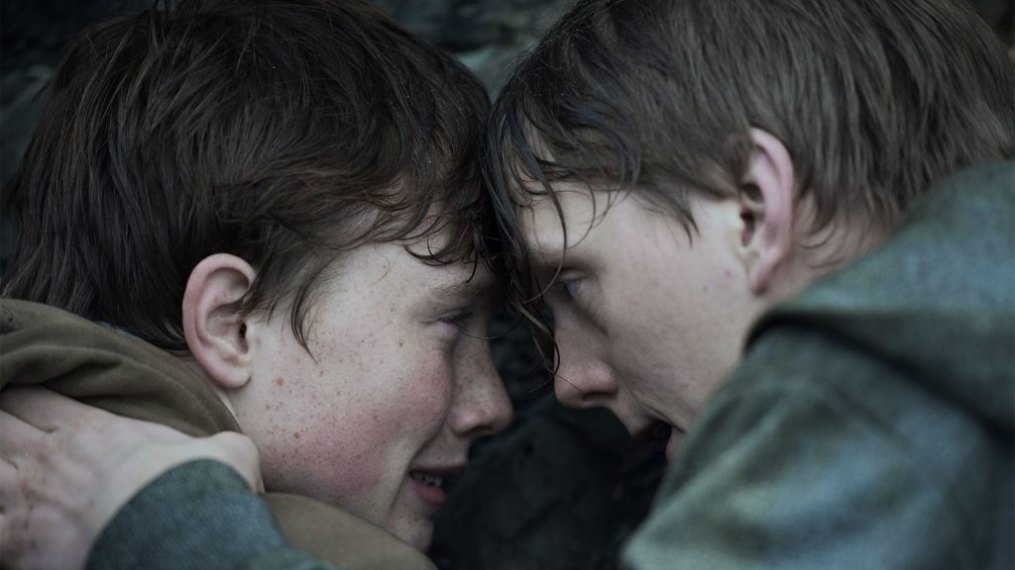 Domestic terrorism is becoming one of the most growing concerns of the western world in recent years, as we have already seen countries like the United States, New Zealand, and Norway. This Netflix original film centers around the devastating attacks that happened in Norway in 2011. The film follows the story of the far-right terrorist Anders Behring Breivik who first kills a number of members of Norway's Labour Party by planting a car bomb, and then proceeds to an island where a number of teenagers have gathered together for a summer camp. Dressed as a policeman, he opens fire at the teenagers and ends up killing a number of them. After his capture by a tactical team, Breivik is brought to Oslo and the film then follows his court trial. The film offers us a rather close look at the 2011 events which shook Norway to its very core and made us aware of the growing levels of intolerance around the world.
6. Boyhood (2014)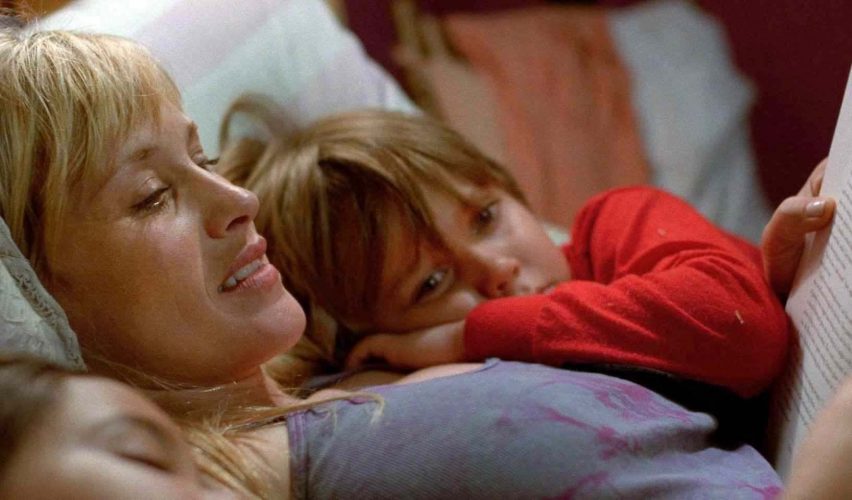 And now to a movie which took almost 12 years to finish filming. Richard Linklater's critically-acclaimed masterpiece is all about growing up, facing the odds and making the right choices. The centerpiece of the movie is obviously the titular "boy", the 6-year-old Mason back in 2002, who lives with his sister Samantha and single mother Olivia in Texas. Olivia marries an abusive alcoholic man, who changes in due course and the three of them have to escape the house again. Mason receives support from his father who takes him camping, watching sports and rekindles his interest in photography as he enters college. Life isn't that bad, is something that Mason learns, as Olivia is looking forward to getting into another relationship yet again. 'Boyhood' has been hailed as "epic" and had a perfect 100 score on Metacritic. It is only the sixth movie to accomplish the milestone.
Read More: Best Spanish Movies on Netflix
5. Dallas Buyers Club (2013)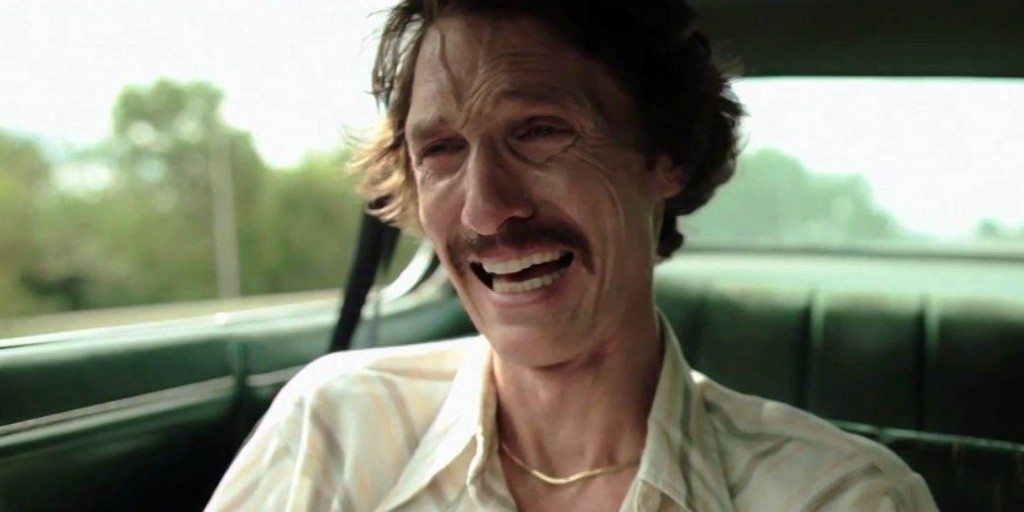 In the 1980s, in Dallas, Ron Woodroof leads a careless life, doing drugs and having sex with hookers and promiscuous women. But suddenly, one day he discovers he has AIDS and, therefore, has only thirty days left to live. Woodroof refuses to give up on his life, desperately seeking alternative therapies and drugs. He goes against the FDA to get drugs for himself from across the border, opens a club and makes good money, while still fighting his inner disease. 'Dallas Buyers Club' tells a fascinating true story that will leave no one indifferent. The performances of Matthew McConaughey and Jared Leto are incredibly heartbreaking and mind-blowing.
Read More: Best Korean Dramas on Netflix
4. Beasts Of No Nation (2015)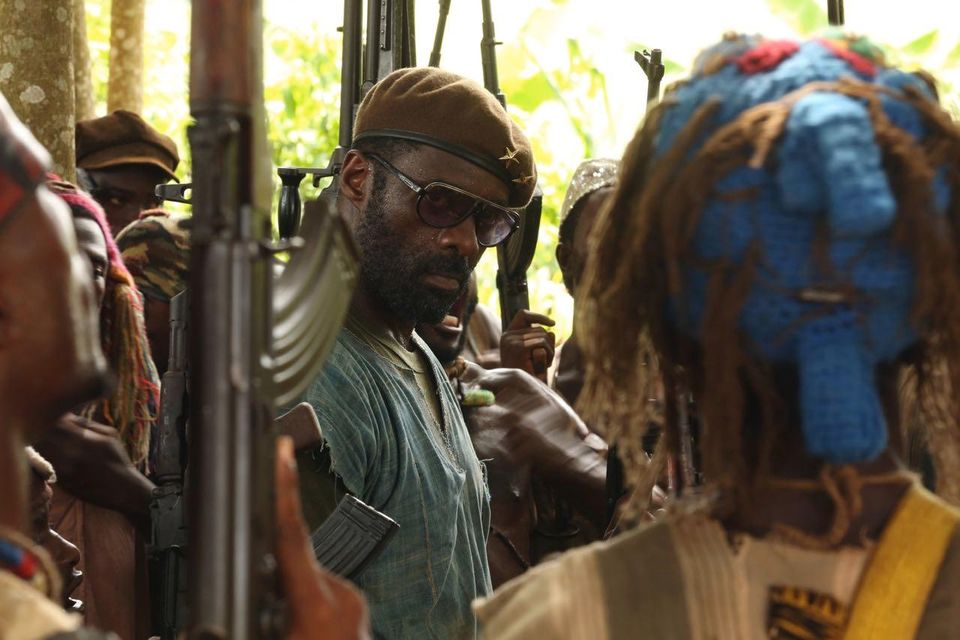 A Netflix original film, 'Beasts Of No Nation' is written, and directed by Cary Joji Fukunaga. Set in a fictional West African country, the story of this film revolves around the life of a child called Agu whose country is shattered when the government falls and violence ensues. Agu is recruited by a rebel army and trained to be a killer without an iota of remorse. This army is led by a man who is simply known as the Commandant. A rather sadistic individual, he does not even hesitate from raping the new child recruits. This film shows us how the lives of many children in these African countries are destroyed as they are taught to fire a rifle and take drugs as a part of their daily routine. Abraham Atta as Agu and Idris Elba as Commandant are the two stars of the film, and their performances give the story a great degree of authenticity.
3. Room (2015)
'Room' is the heartbreaking tale of a young boy who was born and brought up in a small room and has seen nothing of the outside world except the sunlight that comes in from the roof. As the story unfolds, it turns out that 5-year-old Jack and his Ma have been the captives of Nick, who keeps them in a small shed in his house's backyard. Nick had kidnapped and raped Ma years ago and she's been held captive ever since, even after giving birth to Jack. Nick occasionally comes to the shed when Jack hides in the closet while he has sex with Ma. As things go awry, Ma encourages Jack to escape and follow her instructions by the letter, which he does. He calls in the police and has Nick arrested. Then begins an uphill task for Jack to accommodate to the outside world like an infant does when he's born. With a chilling narrative amid the backdrop of a tragic story, 'Room' is one of the best tear-jerkers I personally have ever watched.
Read More: Best Medical Shows on Netflix
2. Marriage Story (2019)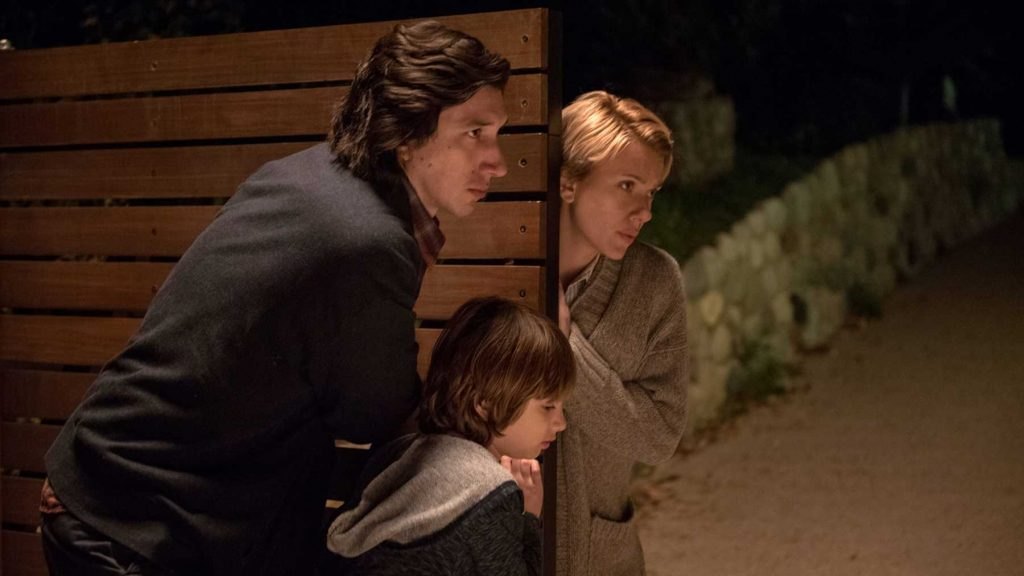 Noah Baumbach is a filmmaker who deals with the problems and nuances of marriage unlike any other. His 2005 movie 'The Squid And The Whale' and his 2019 masterpiece 'Marriage Story' are both films on divorce and its after-effects, but while the former story os told from the perspective of the couple's children, this time the adults are the center of attention. Adam Driver and Scarlett Johansson play a couple called Charlie and Nicole Baker who are going through a divorce. They do want to settle it amicably, but lawyers come into the picture and make it dirtier than they ever wanted the process to be. The performances by Johansson and Driver are some of the best screen-acting you will ever come across. Both of them portray their characters with such authenticity that you don't even realize who you are supposed to root for. In trying to paint a picture of separation, Baumbach has weaved a tale of love where a lot of things remain unsaid no matter how hard one tries.
1. Schindler's List (1993)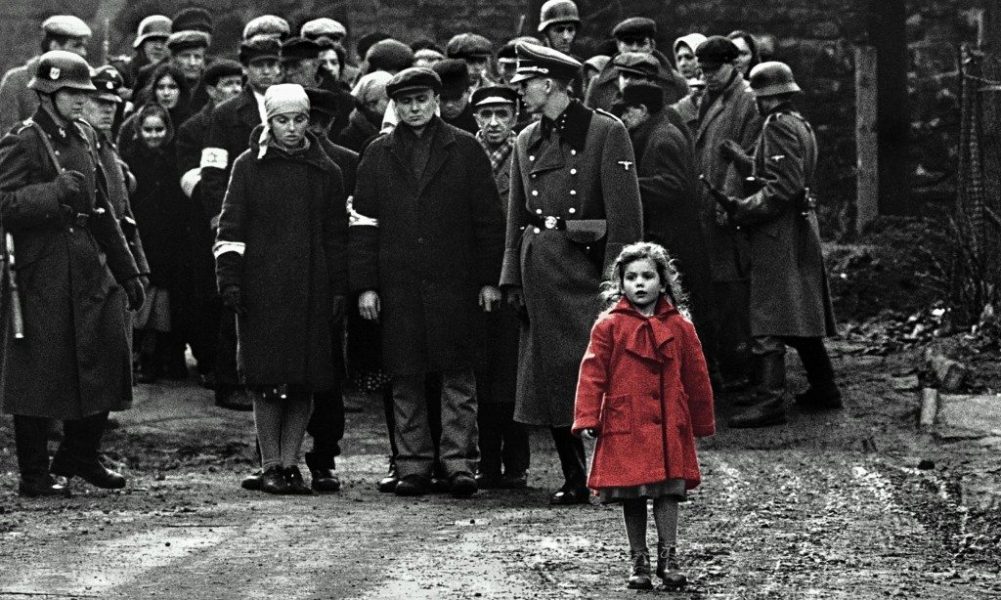 'Schindler's List' focuses on wealthy businessman Oskar Schindler, who spends his fortune and risks his life to save the lives of 1,100 Jewish men and women in German-occupied Poland. Winner of seven Oscars, 'Schindler's List' tells an important story that reminds us that there are good people in the world trying to correct the mistakes of others. Steven Spielberg created a three-hour moving story that is cold and cruel but will win your heart. Ralph Fiennes and Liam Neeson deliver incredible performances and define the tone of the film.
Read More: Best Black Movies on Netflix