Considered one of the most successful African-American filmmakers ever, Tyler Perry is a screenplay writer, playwright, author, director, and actor, who rose to prominence with his character Madea, a trash-talking grandmother whom he introduced in his play 'I Can Do Bad All by Myself' (2000). Played by Perry himself, Madea has been a part of many subsequent plays that have also been adapted into films. These include 'Diary of a Mad Black Woman,' 'Madea's Family Reunion,' and 'Madea Goes to Jail.' Madea is also the main character in his novel 'Don't Make a Black Woman Take Off Her Earrings: Madea's Uninhibited Commentaries on Love and Life,' a best seller.
His famous show, a non-Madea project, is the comedy-drama series 'House of Payne,' which was released in 2007, followed by the films 'Daddy's Little Girls' and 'Why Did I Get Married.' Perry eventually opened Tyler Perry Studios, the first film studio outrightly owned by an African American. His later notable works include 'Meet the Browns' (TBS), 'I Can Do Bad All by Myself' (2009 film adaptation), 'Precious' (2009) of which he is an executive producer, and 'For Colored Girls' (2010), which he directed. He is a recipient of the Jean Hersholt Humanitarian Award given by the Academy of Motion Picture Arts and Sciences in 2021 for his philanthropic work. Here, we bring you Perry's upcoming projects!
1. The Oval Season 5 (2023)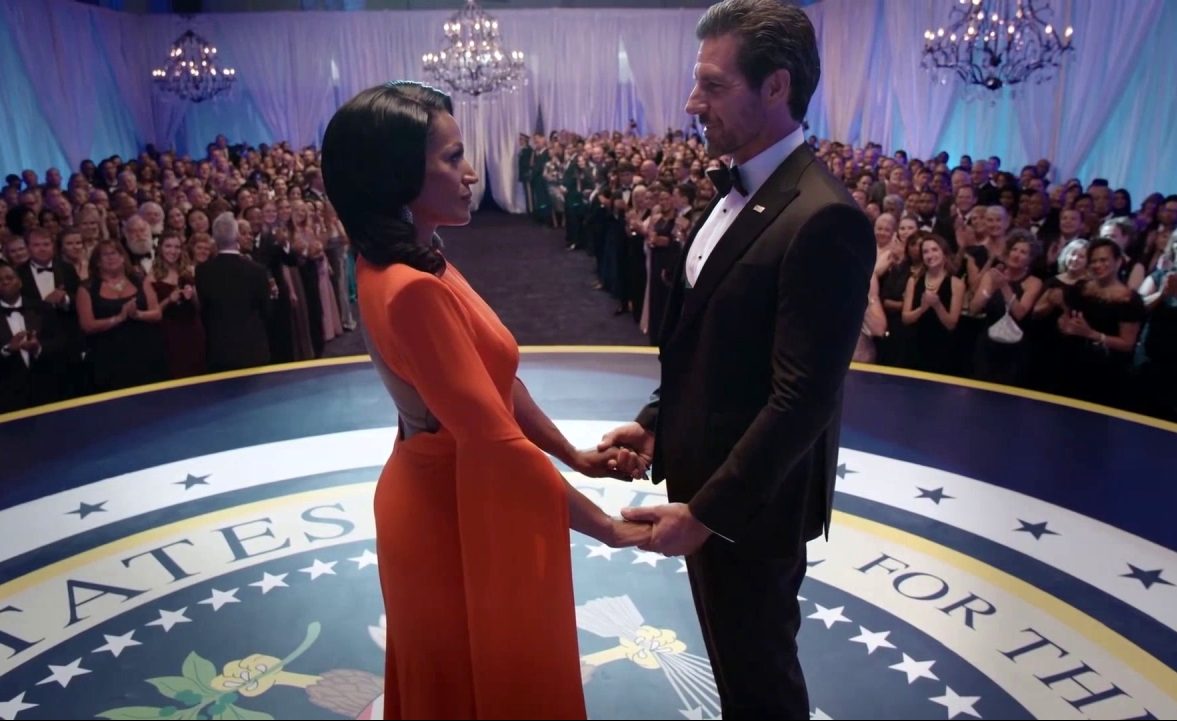 'The Oval' is a BET political drama series created, directed, and executive produced by Tyler Perry. It deals with U.S. President Hunter Franklin (Ed Quinn) and First Lady Victoria Franklin (Kron Moore) and delves deep into the scandals, betrayals, and sex that are involved in the politics of politics. Adding to this mix are their children Gayle and Jason. The returning cast members include Ed Quinn, Kron Moore, Javon Johnson (First Butler Richard), Ptosha Storey (Richard's wife Nancy), Vaughn Hebron (Barry, son of Richard and Nancy), Teesha Renee (Sharon, Barry's on-and-off girlfriend), Daniel Croix Henderson (Jason, son of Hunter and Victoria), and Lodric D. Collins (Donald Winthrop, Chief of Staff). The first episode of Season 5 will arrive on October 17, 2023. Titled "Turning Tables," it will show Victoria devising a new strategy after Hunter is stuck in a compromising situation with Bobby (Travis Cure) finding himself on the receiving end of Priscilla's (Taja V. Simpson) hatred for her husband Sam (Walter Fauntleroy).
2. Sistas Season 6B (2023) and Season 7 (TBA)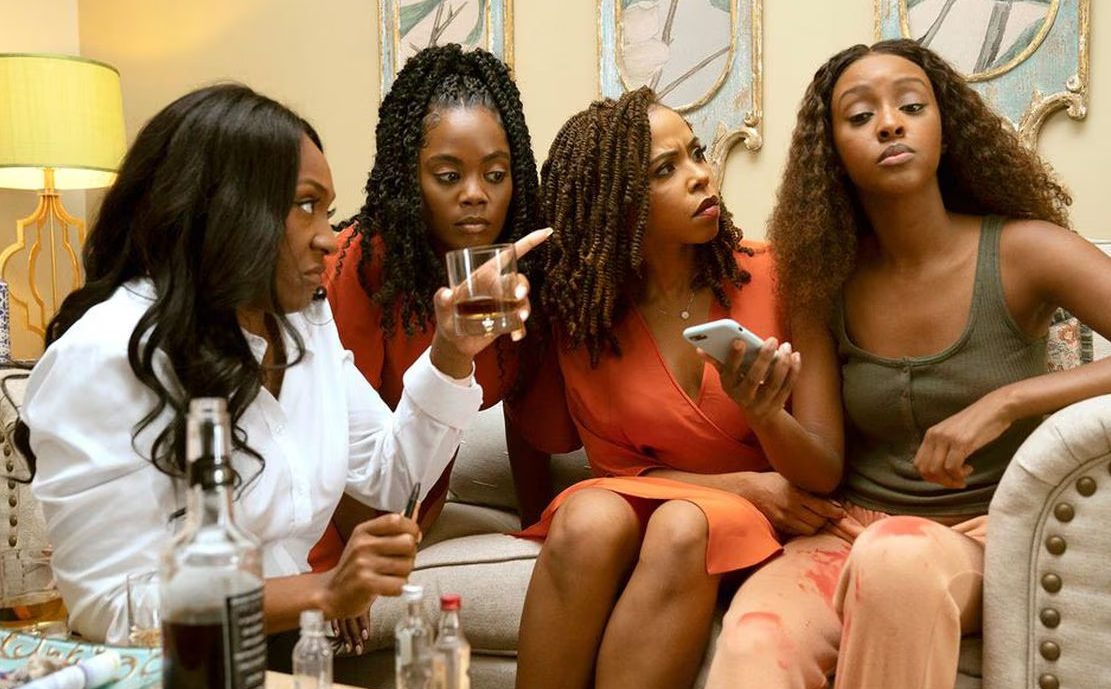 The Tyler-Perry-created BET+ comedy series, 'Sistas,' has been renewed for its 7th Season. The show focuses on a group of 4 single black women belonging to different families with different backgrounds. However, one question units them all: why are they all single? As the ladies, in their 30s, try to figure out their lives and relationships, we are given a real picture of modern life and its uncertainties. The main cast includes KJ Smith as Andrea AKA Andi, Mignon Von as Daniella AKA Danni, Ebony Obsidian as Karen, and Novi Brown as Sabrina. The first episode (Episode 12) of the second half of season 6 is scheduled to drop on October 18, 2023. Titled "Daydreams," it will show Gary warning Hayden about Tamara's motives while Sabrina will find out about Bayo's secret. We are yet to receive a specific release date for 'Sistas' season 7 although it is expected to arrive in Early 2024. Alongside the leads, returning actors for season 7 are likely to be Devale Ellis as Zac, Anthony Dalton as Calvin, Crystal Renee Hayslett as Fatima, Chris Warren as Hayden, Angela Beyince as Pam, and Austin Scott as Robin.
3. Ruthless Season 5 (TBA)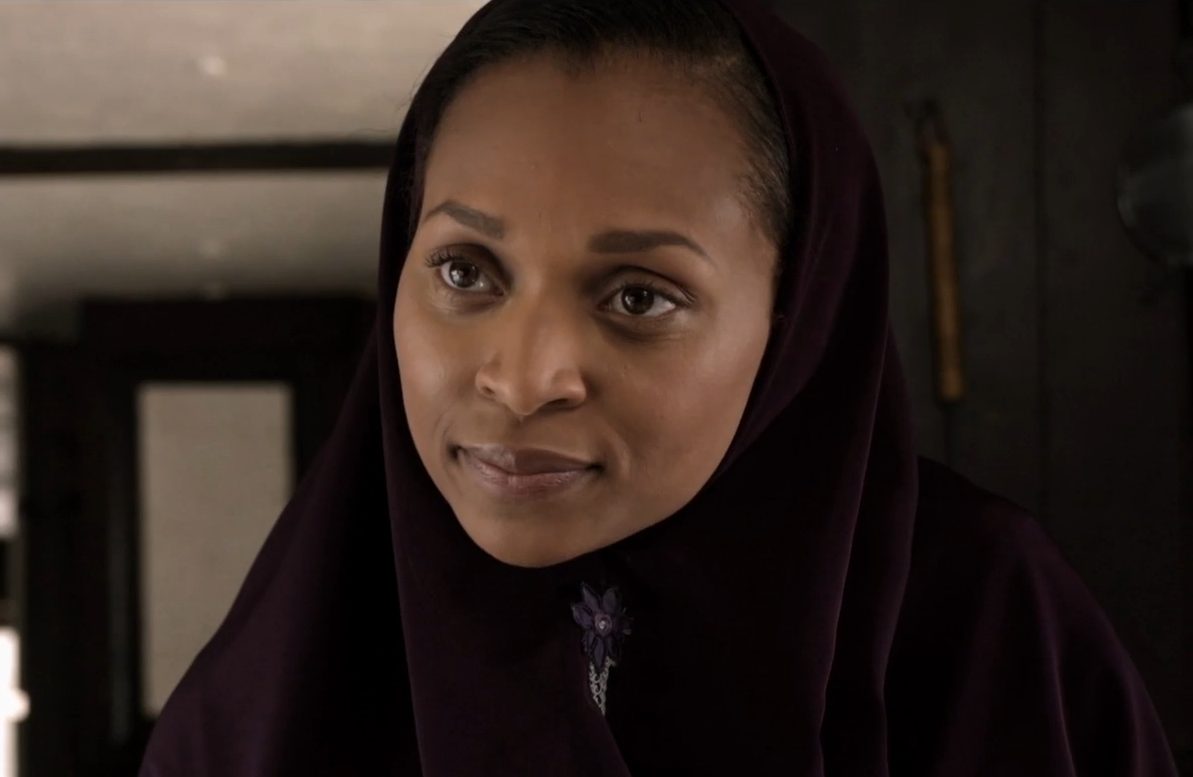 'Ruthless' is 'The Oval' spin-off series, again created, written, and directed by Tyler Perry for BET+. It showcases matriarch Ruth Truesdale, who leaves no stone unturned to protect her empire and her family. Season 4 ended with Ruth losing her son and her husband, the cost of bringing down her prime enemy Mayor Tyrone. The expected returning cast includes Melissa L. Williams as Ruth Truesdale, Matt Cedeño as Mayor Tyrone Luckett, Lenny Thomas as Dikhan, Jaime M. Callica, Nirine S. Brown, and Blue Kimble. While we do not have a specific date for the release of season 5, it is expected to come out in early 2024.
4. Mea Culpa (TBA)
Written, produced, and directed by Tyler Perry, 'Mea Culpa' (Latin for "through my fault" or "it's my fault") is a Netflix legal drama movie that, as per Perry himself, is a "crazy sexy thriller." All that we know about the plot is that it will show an ambitious criminal defense attorney taking on the case of an artist convicted of his girlfriend's murder, in the hopes of becoming a partner. The catch is that the artist may or may not have killed his girlfriend and we are yet to find out in what way the attorney's success hinges on the case. What if the artist didn't kill the woman? Or what if he did? How will either of these affect the attorney's chances of becoming a partner? The answers will arrive soon as the movie is currently in its post-production stage.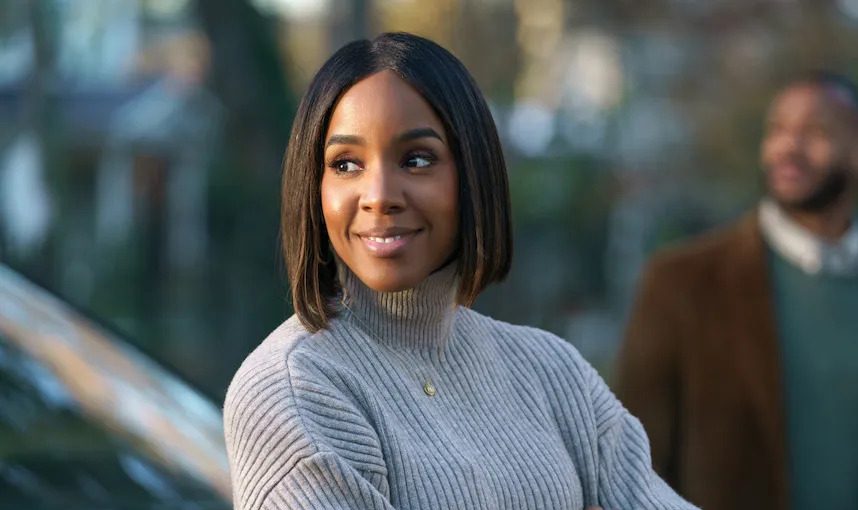 The cast of 'Mea Culpa' includes 5-time Grammy Award-winning musician/actress Kelly Rowland, Trevante Rhodes, Sean Sagar, Nick Sagar, RonReaco Lee, Kerry O'Malley, Shannon Thornton, and KateLynn E. Newberry. Rowland is expected to play the attorney. 'Mea Culpa' is Perry's fourth film with Netflix after 'A Fall From Grace,' 'A Madea Homecoming' and 'A Jazzman's Blues.' Further details, like the date of the arrival of the trailer and/or the release date, are awaited.
5. Six Triple Eight (TBA)
Stories of heroism keep coming to light from the days of the World Wars almost a century after they ended. 'Six Triple Eight' is a period drama movie that tells the real story of the 6888th Postal Directory Battalion, the only all-black female battalion, of over 800 women, which served overseas during World War II. Armed with the motto "No mail, low morale," the ladies arrived at a Birmingham post office in February 1945. They successfully sorted through three years' worth of undelivered mail, more than 17 million in number, and sent them to the American soldiers fighting away from home. They completed the task in 3 months. Unfortunately, upon its return to America in February 1946, it was disbanded without recognition. Now, almost 100 years later, Perry has taken up the job of giving the battalion its due credit by showcasing their hard work on screen.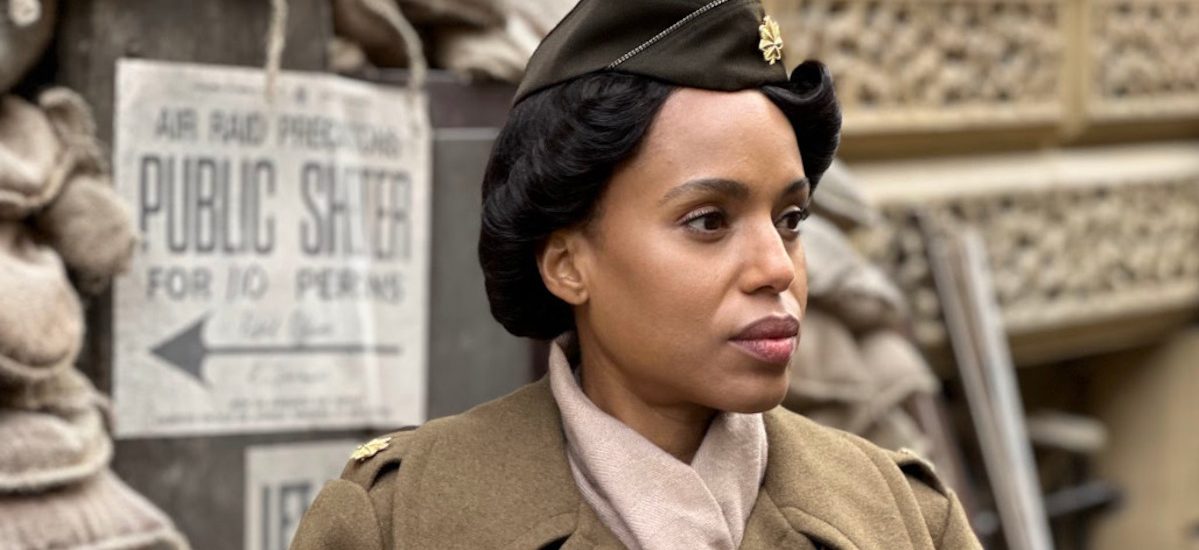 Perry has reportedly written the script based on an article by Kevin M. Hymel that was published in the WWII History magazine in 2021. Perry also directed and co-produced the film. The ensemble cast of 'Six Triple Eight' includes Kerry Washington, Oprah Winfrey, Ebony Obsidian, Milauna Jackson, Kylie Jefferson, Sarah Jeffery, Shanice Shantay, and Pepi Sonuga. The Netflix movie is in its post-production stage and further details about a trailer and a release date are awaited.
6. Black, White & Blue (TBA)
The third film in this list to be written, directed, and produced by Perry, 'Black, White & Blue' is a drama movie that chronicles the story of Fela Blackburn, whose life turns upside down after her husband Rodney Blackburn is killed by a police officer. With the determination to seek justice, she reaches out to her best friend cum lawyer Marley Wells and Marley's husband Tony, who is a cop turned private investigator. But as they start digging, Fela realizes just how deceitful the world is, filled with betrayals and lies. Considering Perry's talent as a writer very much capable of hitting the emotional spots, this movie is bound to be emotionally impactful in the way it tackles the plot.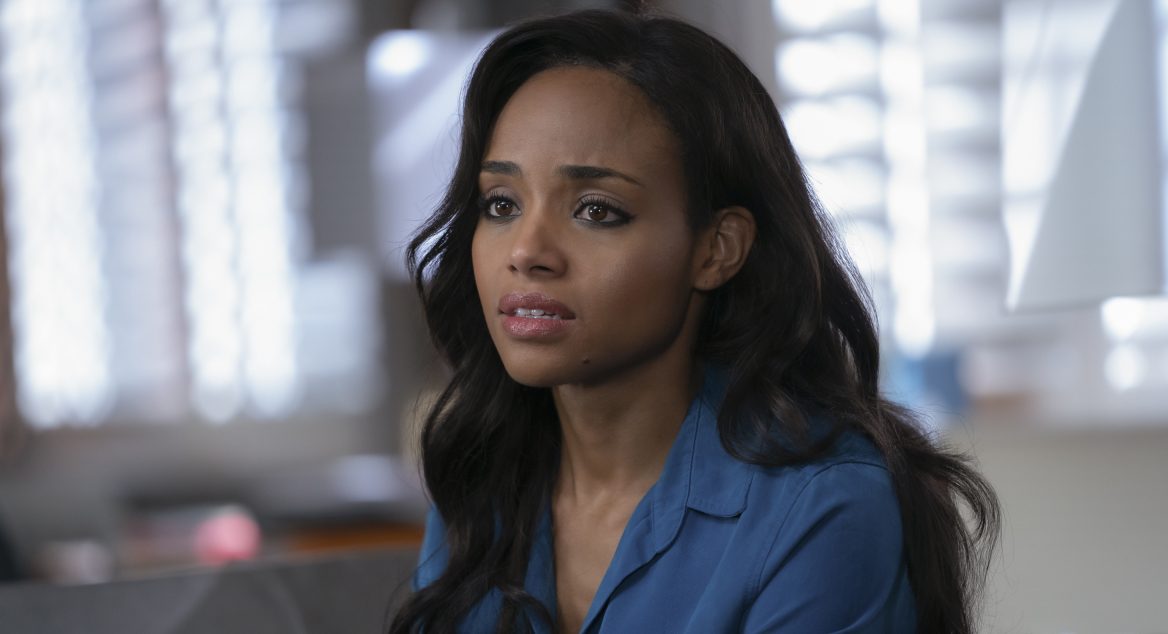 The cast includes Meagan Tandy as Fela Blackburn, Joshua Adeyeye as Rodney Blackburn, Kat Graham as Marley Wells, and Tyler Lepley as Marley's husband Tony, along with RonReaco Lee, Jimi Stanton, Nick Barrotta, Marcia Harvey, and Shannon Lanier. The movie is the first of a four-film deal that Tyler struck with Amazon Studios. Needless to say, the film will be released on Amazon Prime Video. But there's time for that because it is presently in its pre-production stage. Further updates are awaited.
7. Divorce in the Black (TBA)
The second film of the Perry-Amazon four-film deal, 'Divorce in the Black' is again written, directed, and produced by Tyler. The drama tells the story of Ava, a young banking professional, who is abandoned by her husband Dallas despite her leaving no stone unturned to fight for their relationship. But when Ava finds out about Dallas' wicked deeds, she realizes that their relationship was never meant to be in the first place and that Dallas took away her chance of being truly loved long back. The movie is yet another take on lies and betrayals that trap us within ourselves.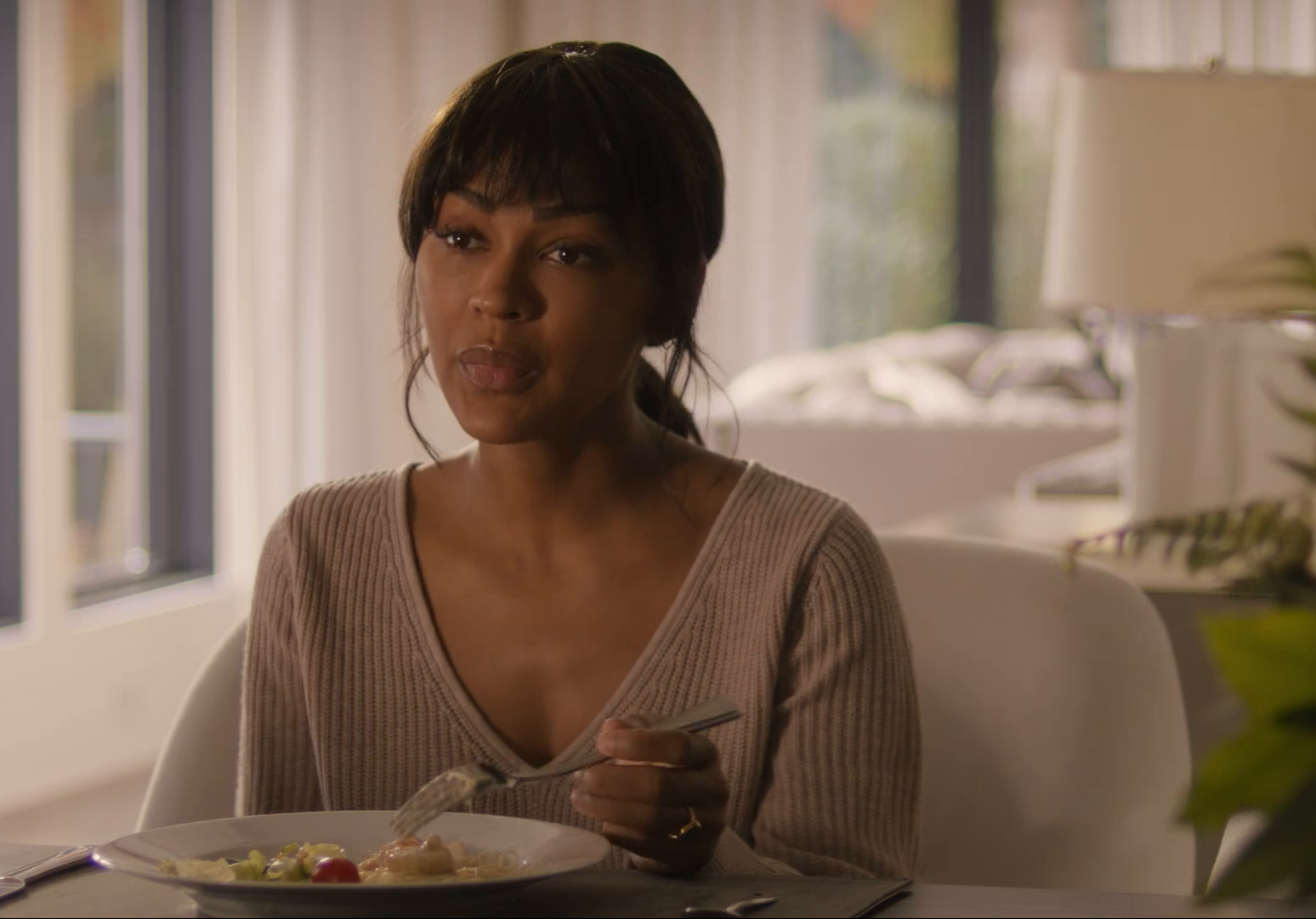 The cast includes Meagan Good as Ava, and Cory Hardrict as Dallas, along with Joseph Lee Anderson, Taylor Polidore, Shannon Wallace, Debbi Morgan, Richard Lawson, Art Newkirk, and Rakeem Laws. The film is presently in its pre-production stage and since it is the second film of the deal, it will likely be released on Amazon Prime Video after 'Black, White & Blue.' Further details, including the release date, are awaited.
8. Mabel (TBA)
Finally, Tyler Perry is bringing his iconic granny Madea to the small screens. 'Mabel' is a prequel series co-created by Perry and Tim Palen for Showtime. The series will take us back to the time when Madea was yet to become the Madea we know and was but a 20-year-old fierce woman named Mabel Simmons who arrived in Atlanta in 1972. And the rest was history. While only this much is known about the plot as of now, it is enough to get us excited, right?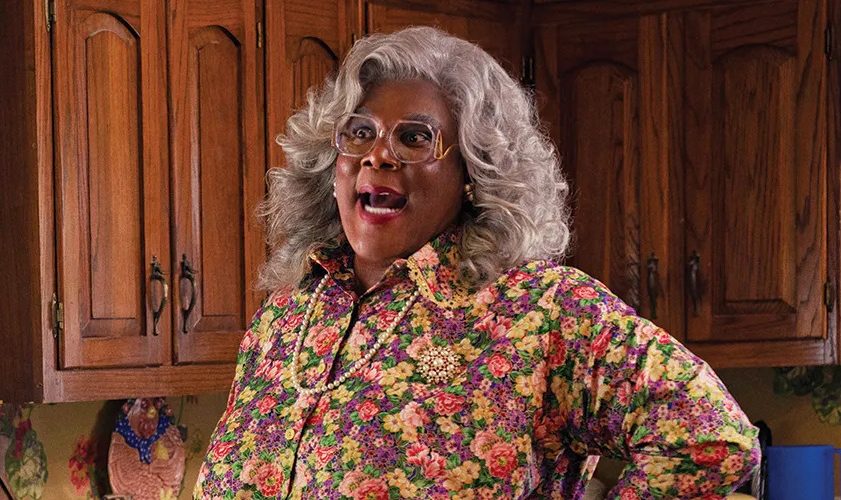 JaNeika James and JaSheika James have taken on the writing roles for the multi-script deal. Does this lay the blueprint for a multi-season show? We can only hope so. The co-writers ('Empire' and 'True Story'), who are twins, also serve as executive producers alongside Perry and Palen. However, Perry won't be the one to play Madea, which makes sense as we will see a younger version of the beloved character. However, he can make a cameo as the future Mabel. Fingers crossed on that one. The project is currently in development and we are yet to receive any updates about the cast or a potential release date. However, the fact remains that whoever is chosen to play Mabel will have a huge responsibility.
Read More: Best Actors Turned Directors