John Green embarks upon a mission to showcase the beauty of first love in his international bestseller, 'The Fault in our Stars'. It tells the story of two cancer-plagued teenagers, Hazel Grace (Shailene Woodley) and Augustus Waters (Ansel Elgort), who find a common interest in an author, Peter Van Houten, played by Willian Dafoe. Their shared interest takes them to Amsterdam to meet the author, only to see their excitement gets extinguished by Van Houten's alcoholic and crazy behavior. A visit to Anne Frank house inspires Hazel to confess her love for Augustus. But like all great tales, they are meant to sacrifice their love as well. Augustus reveals that his bone cancer has spread throughout his body. What makes the film painful is to know the fact that Augustus is going to die soon. And yet, the movie is a far cry from the book with the latter giving a more vivid picture of the rough and pathetic last days of Augustus. Josh Boone did a great job in presenting the story in a more compact and easily-acceptable way, but the essence of how bitterly painful it is to fatally lose your first love is better depicted in the book.
If you love a heartbreak only to get your heart-broken again, welcome to my club. Because there is something so intoxicating and beautiful about heart-wrenching plots that they cannot be kept at bay. Hollywood has in its credits a string of such movies. Hence, if you have long been a 'Fault in Our Stars' fan like me or have only recently watched the flick, and are now trying to recover from the tragedy, this list is for you. Here's the list of best movies similar to 'The Fault in Our Stars' that are our recommendations. You can watch several of these movies like 'Fault in Our Stars' on Netflix, Hulu or Amazon Prime.
10. Sweet November (2001)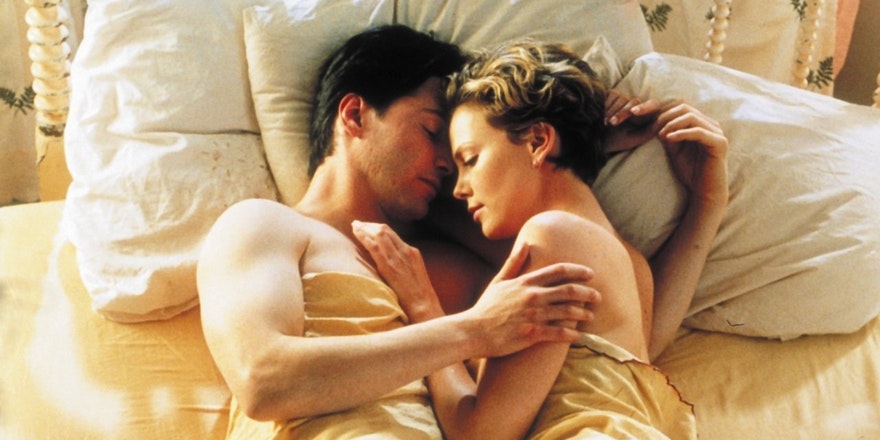 Keanu Reeves and Charlize Theron came together in this 2001 movie to create a magic that sees no limit. Nelson (Reeves) and Sara (Theron) meet after the former causes Sara to fail her driving test. She fools him into believing that she can change his life for better only if she spends a month with her. Nelson soon becomes her 'November' much like other guys who had in the past become several 'months' of her life. However, what soon follows is a passionate love story that neither of them was prepared for. Just when you think it's the perfect love story to have ever been told, the movie takes an unexpected turn. Sara reveals that she has terminal cancer and insists Nelson to leave to spare him from seeing her die. The film will engage you with every ounce of your mind and will fill you up with overwhelming love only to have you utterly shattered.
9. Remember Me (2010)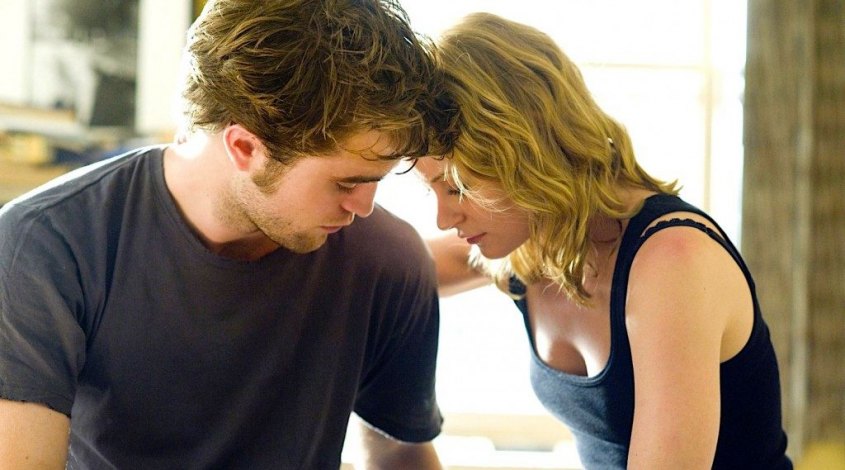 Calling out all Twihards, if you had had a mini heart attack seeing Robert Pattinson (Edward Cullen) almost die in 'The Twilight Saga: Eclipse,' we can confidently predict that you will bawl your eyes out while watching this flick. The movie stars Pattinson as Tyler, a young auditor at New York University and Emilie de Ravin as Ally, a student at the same university. They meet after Tyler's friend Aidan asks the former to sleep with and later break up with Ally as revenge for Ally's father Neil arresting Tyler. All goes according to the plan till both Tyler and Ally fall in love with each other. They both confide in each other and somewhat restore normalcy in their respective tragic lives. But the two lovers are struck with crude aftermath to deal with, following the September 11 attacks. Although the movie's script and Pattinson's acting received widespread negative reviews to the point that the actor earned a nomination for the worst actor at Golden Raspberry 2010, we leave it up to your discretion to decide for yourself if you love the movie.
8. P.S I Love You (2007)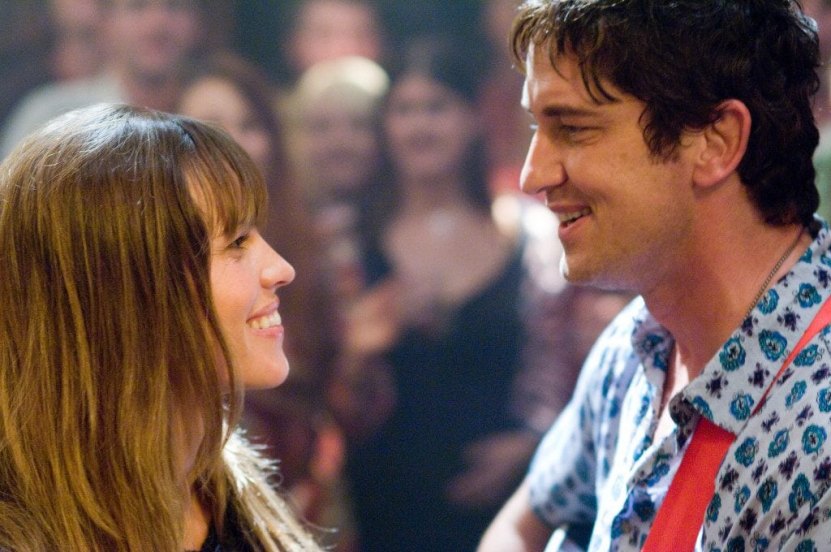 Cecelia Ahern has emerged as one of the most celebrated writers of modern times, and it can easily be said that 'P.S I Love You' sealed that status for her. However, the movie should be treated as a different entity altogether. To start with, Ahern is Irish, and so the book is steeped in Irishness – totally contradicting with the movie, which is quite Americanized. Even so, the movie is a fabulous portrayal of how Holly, played by Hilary Swank, through her excruciating attempts, slowly makes peace with the tragic death of her husband Gerry, played by Gerard Butler. It follows Holly's journey of moving on with the help of the letters that her deceased husband had written to her during his last days. The story highlights those extremely difficult turns in life when the one thing that defined your existence is gone, and you're forced to pick up the pieces and carry on. We can say that once you watch this movie, you will need days to come back to normal life.
7. Atonement (2007)
This movie paints a picture of the several, beautiful love stories that were lost due to the brutal outcome of World War II. It describes the tender desires of human minds, the spontaneous decisions that we sometimes take without knowing the effect of it, and not to forget the harrowing fate due to a minor slip-up. Cecelia (Keira Knightly) and her housekeeper's son, Robbie (James McAvoy) secretly like each other. One day, Robbie sends a wrong letter carrying a joking sexual expression he addressed only to Cecelia through Briony, Cecelia's younger sister. Reading the letter, Briony, along with her cousin Lola, accuses Robbie of raping Lola, and he is imprisoned. He is released after four years only when he joins the British Army. Now, with hopes of reuniting with Cecelia, he awaits his evacuation in Dunkirk. However, the two lovers never meet and Briony, after realizing her fault, lives with the impending guilt throughout her life. If the movie doesn't make you numb enough, you can read the book by Ian McEwan that was nominated for The Man Booker Prize 2001. The movie was also nominated for best picture and best-adapted screenplay among others at Oscars 2008. 'Atonement' is a masterpiece that will leave you enraged and equally depressed on life's cruel twists.
Read More: Movies Like Atonement
6. A Walk to Remember (2002)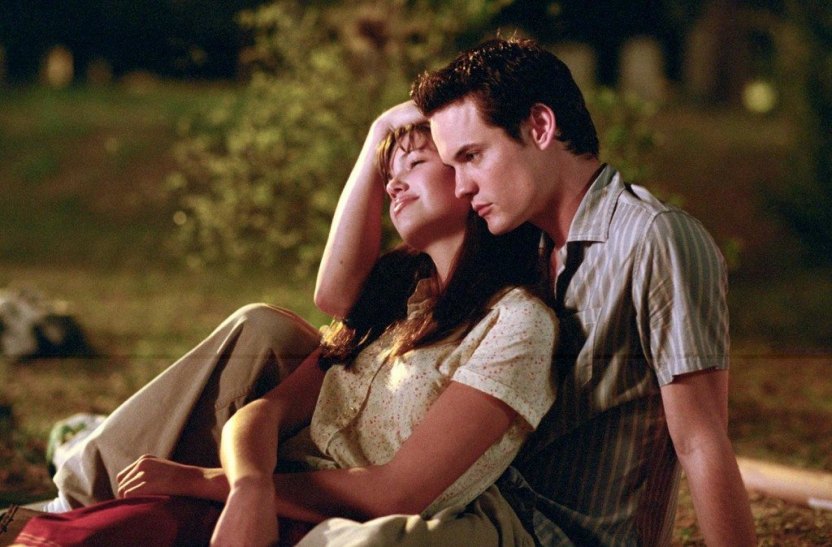 Bad boy meets a good girl, they fall in love, and he changes himself for her. Sure, the story doesn't have much novelty. And that is where the expertise of Nicholas Sparks arrives. He used this very cliched theme to pen down a story where the other side of these bad guys is shown. Landon (Shane West) and Jamie (Mandy Moore) are poles apart, and though acquainted, the popular Landon never showed any interest to befriend the nerd Jamie. When Landon is forced to participate in a school play as a part of his community service, he gets to know and understand Jamie in a way he never thought he would. Soon, they fall in love. Landon's world is torn apart when he learns that Jamie has stage IV Leukemia, and to keep her content, he embarks on a journey to fulfil all her last desires. The movie will drain you out, and yet you would want to recover and watch it again and again.
Read More: Movies Like A Walk to Remember
5. The Bridges of Madison County (1995)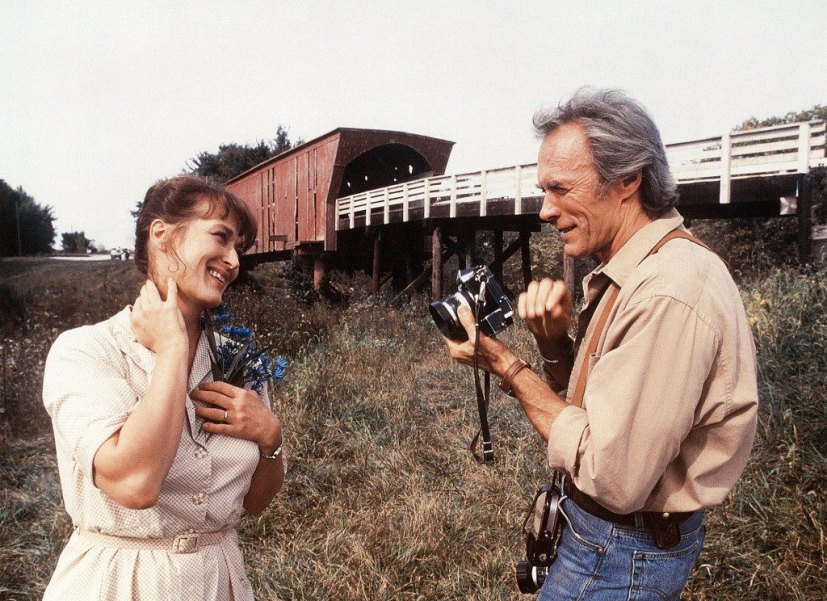 This is another one among the greatest movies ever made, and evidence of what Meryl Streep and Clint Eastwood can create together. Directed by Eastwood himself, the movie is based on the novel with the same name by Robert James Waller. It talks about a four-day affair of a housewife, namely Francesca (Streep) with a National Geographic photographer Kincaid (Eastwood) while her husband and two teenage children are away at a fair in Illinois. Francesca is a devoted wife and a loving mother, but somewhere amidst her duties, she has lost herself, and with Kincaid, she finds her lost soul again. The easiest choice for her would have been to escape from the miseries and loneliness and live life with Kincaid, but she doesn't do that. And it is through this decision that the story moves the various emotional chords in your heart, reeling in your mind in an attempt to get closure. The story tells about the complexities of human minds and why not always all seemingly bad things are meant to be bad. No wonder Streep was nominated for best actress at the Oscars and Golden Globe 1995.
4. Love Story (1970)
Just like life, love is never easy, and it tests your patience and your willingness to defy all kinds of obstacles. However, just like life, no matter how hard you try, sometimes certain stories are destined to face an agonising end that rips your heart apart and leaves you with a scar forever. And probably this is the reason why love forms such a big part of our life – we live to love and for love. Such is the passion, madness and power that defines the romance between Oliver and Jennifer in Eric Segal's international bestseller, 'Love Story'. Anyone who has read the book will tell you that they couldn't make it through till the end without a thousand tissue boxes at their rescue. While most movies adapted from books somehow fail to grasp the very essence of the latter, the 1970 film 'Love Story' lived up to the expectations. Director Arthur Hiller does a fantastic job in fitting Ryan O'Neal and Ali MacGraw into the characters of Oliver and Jenny, respectively. The movie not only brings alive the characters of the book but also recreate your imaginations before your eyes – the way you would have pictured while reading the book. As an ardent fan of the book, I can say that this counts as a masterwork.
3. The Reader (2008)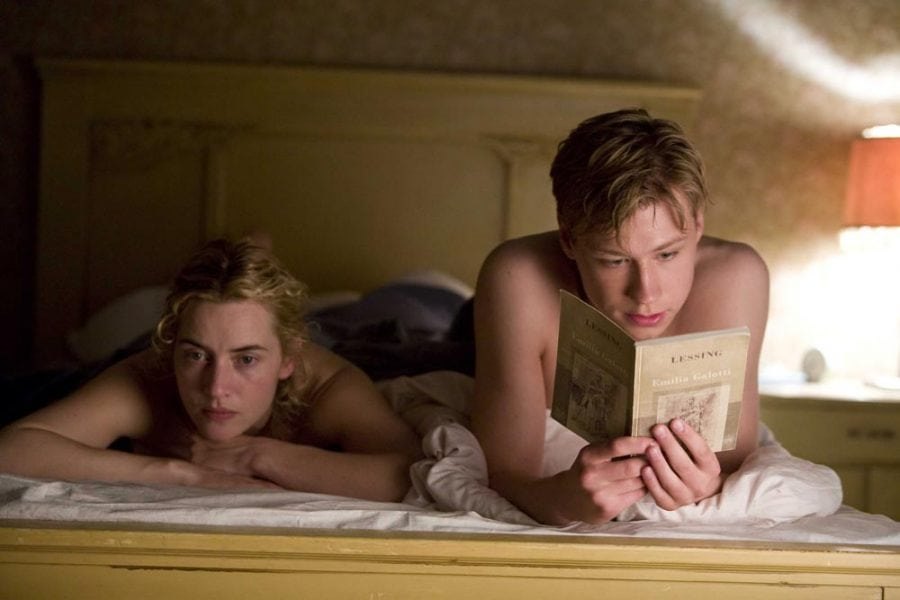 This is another war-romance and coming-of-age drama that will surmount you with such emotional intensity that you will feel more than overwhelmed. Based on a German novel of the same name written by Bernhard Schlink, the film centres around Michael, a 15-year-old law student in Berlin who has a short affair with a 36-year-old woman, Hanna, a tram conductor. However, one fine day, Michael finds out that Hanna is missing. He only sees her after 8 years at a war crime trial for SS guards who were deployed at Nazi concentration camps. Hanna accepts a false claim of a written report that gives her a life sentence, but Michael soon finds out that she is illiterate. He helps her to gain literacy by sending recorded tapes to her in prison. With her new-found knowledge, Hanna reads a Holocaust survivor's memoir that fills her up with immense guilt, and she commits suicide. The story will leave you in pieces and push you into an ocean of thoughts. The film received widespread critical recognition, and Kate Winslet won the best actress at Oscars 2008 for her portrayal of Hanna Schmitz. David Cross played the 15-year-old Michael while Ralph Fiennes played his older version.
Read More: Movies Like The Notebook
2. Ghost (1990)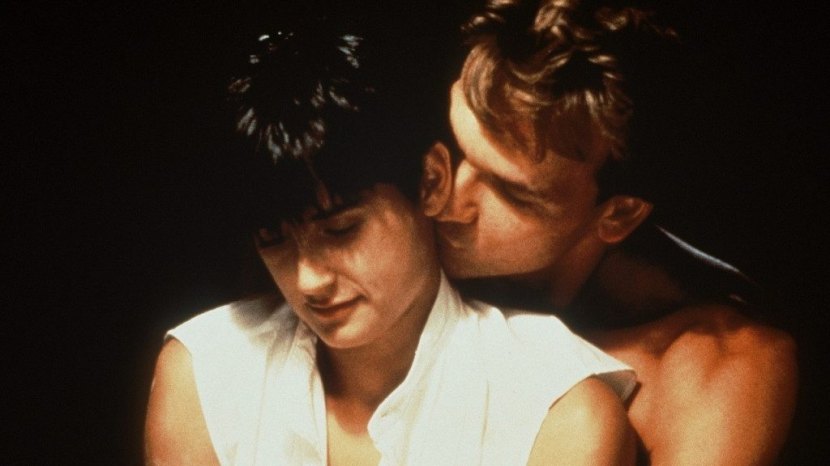 If you are fond of 'The Fault in Our Stars,' you are no foreigner to the grueling pain that conquers you when you have to accept that the person you love is no longer alive. 'Ghost' comes with a similar theme but with an indeed thrilling storyline. It features around the relationship between Sam, played by the late Patrick Swayze, and Molly, played by Demi Moore. Carl who is Sam's co-worker gets Sam robbed after the latter becomes suspicious of extra money in his bank account. However, in a brawl with the robber, Sam is fatally shot. His ghost stays in the mortal world, and with the help of a psychic, he keeps his girlfriend, Molly, safe and rids her of Carl as well. The film is riveting and the final moments where Sam has to depart, leaving Molly alone, will undoubtedly make you swallow several lumps down your throat. It emphasizes on how certain love stories don't end with death but become immortal through memories. The movie won the best original screenplay award at Oscars 1990.
1. Brokeback Mountain (2005)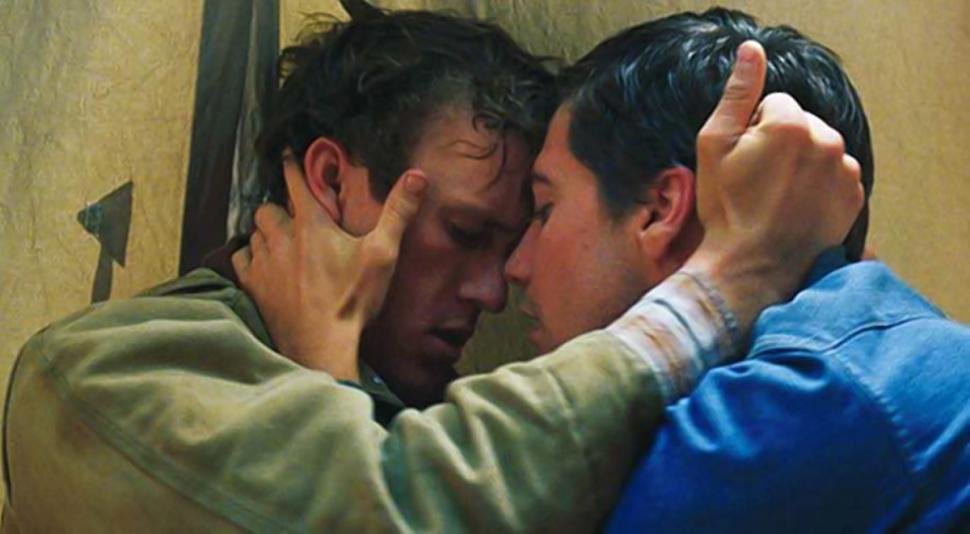 Heath Ledger and Jake Gyllenhaal came together for this movie and rendered a classic touch to it. The storyline of the movie could easily have involved the regular boy-girl drama, but this beautiful and thoughtful drama raised the bars with its portrayal of love without any gender. Based on the short story of the same title, written by Annie Proulx, the film was set in 1963. It circles around Ennis (Ledger) and Jack (Gyllenhaal) who get sexually attracted to each while herding sheep for the summer for another man. They marry their respective fiancées and even have children with them, but their craving for each other doesn't fade. Years later when they meet again, Jack suggests Ennis that they live together, but Ennis declines. The story stampedes your heart when Jack finally dies of a tire explosion, and Ennis learns that as his last wish, Jack had asked to be cremated at Brokeback Mountain where they used to go on fishing trips together. The movie won three Oscars in 2005, including best director. If you want to watch one of the greatest works of romance in Hollywood, you can't miss this film.
Read More: Movies Like La La Land