You'll often catch people say things like someday you'll find your perfect match. That someday, your dream man or woman will arrive unannounced. That someday could be tomorrow, or the day after – it's not as if life gives you a warning when you are about to meet someone special. There is a very strong possibility that this person, supposedly your soul-mate will be not at all like you would have expected. Over all these years, we've come across a numerous romantic movies, but not many hit close to home. But 'A Walk To Remember' is still one of the most memorable romantic movie of all time. It is based on the bestselling novel by Nicholas Sparks. We all fell for the innocence, sweetness, honesty this movie has wrapped itself in. A sweet, happy-go-lucky girl falls in love with a diametrically opposite, rich, brat and rebellious guy, who eventually goes through a life-changing phase and evolves into this great, considerate and genuine guy. The girl is dying from an illness, but that doesn't stop these two from loving one another more than anything in their world.
If you're a hopeless romantic and shed buckets of tears while watching tragic movies, you need to watch these movies we are about to let you in on. Be prepared with your box of tissue because you are definitely going to sob your way through these heartwarming movies. Let's begin the list of best films similar to 'A Walk to Remember' that are our recommendations. You can watch several of these movies like 'A Walk to Remember' on Netflix, Hulu or Amazon Prime.
12. The Best of Me (2014)
The Best of Me is based on another bestselling novel by Nicholas Sparks. This movie acquaints us with the tale of Dawson and Amanda, two former high school sweethearts who reunites after a long period of 20 years. This bittersweet reunion ignites the sparks of love they've never let themselves forget over all these years. As they start connecting again, they realize that the forces that drove them apart before live on. The Best of Me is an epic love story that captures the enduring power of our first innocent true love.
11. Remember Me (2010)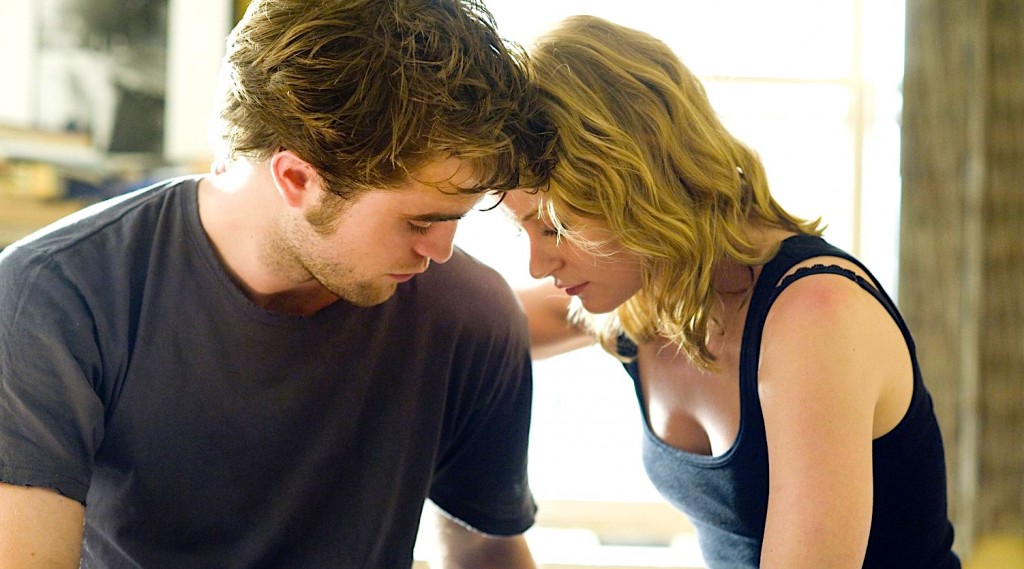 Played by Robert Pattinson, Tyler is a rebellious guy in the New York City who has a strained and complicated equation with his father. It goes back to his childhood where his whole innocence came crumbling down post a tragic incident. He meets Ally and feels connected to her. Ally inspires her and brings out the best in him. Soon they fall in love with each other. But his happiness was short-lived as he uncovers the hidden secrets which tear them apart. It's a remarkable story about the strength of love, family and the importance of living your life to the fullest.
10. Shakespeare in Love (1998)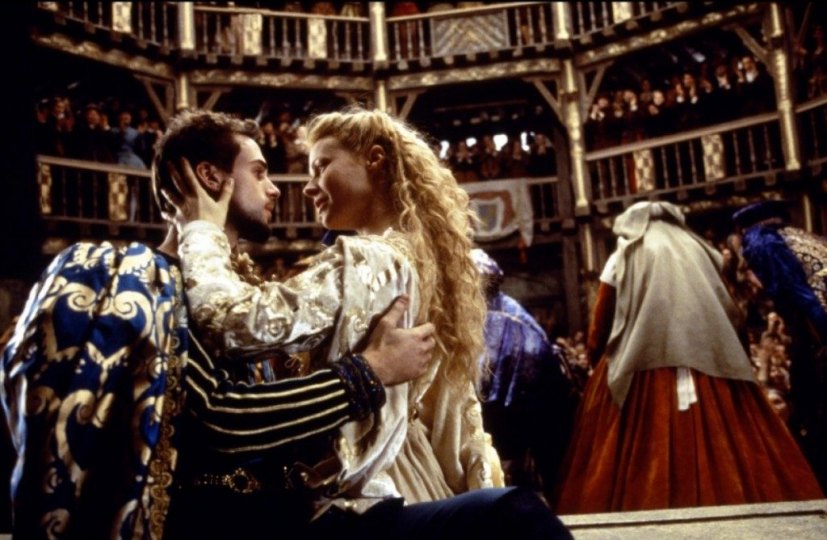 Imagine how the love story of one of the greatest playwrights in English Literature would be like! Yes, 'Shakespeare in Love' throws life into this image. It depicts the story of Shakespeare played by Joseph Fiennes and Viola de Lesseps played by Gwyneth Paltrow. A fictionalized illustration, the movie has characters and certain instances that had a connection with William Shakespeare. When auditions for Romeo and Juliet begin, Viola disguises herself as a man named Thomas Kent. Soon after finding out that she is, in fact, a woman, both Shakespeare and Viola express their love for each other. However, Viola is betrothed to be married to Lord Wessex, a duty she can't avert. Hence, Shakespeare and Viola painfully part ways and the playwright uses Viola as his inspiration for his next play, 'Twelfth Night'. Besides the gripping plot, Paltrow's performance makes this movie a classic and tragic love story. The movie won seven Oscars in 1998, including the best picture and best actress by Paltrow among others.
9. Blue Valentine (2010)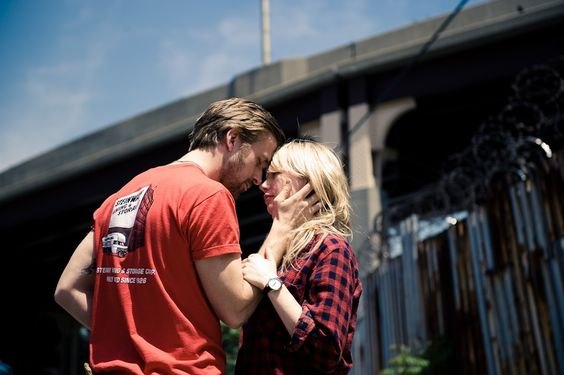 Trust us for compiling a list of the Oscars' greatest to make you cry your heart out. This movie starring Michelle Williams and Ryan Gosling revolves around the theme that not always love stands the test of time and obstacles, no matter how hard you try. Cindy (Williams) and Dean (Gosling) meet soon after the former has broken up with her boyfriend, Bobby. Although Cindy becomes pregnant with Bobby's child, Dean happily agrees to start a family with her and accept the baby as his own. However, in five years, the couple realizes that their marriage is only tormenting them and heading towards a downfall. While Dean tries hard, his alcoholism costs Cindy, who is a doctor, her job and she decides to part ways with him. What's best about the movie is that it uses a disruptive narrative method, travelling between past and present to unravel how the once madly in love couple grew apart from each other. It's always heartbreaking to see a relationship break, and pondering over old, happy memories only makes it harder. 'Blue Valentine' does the same thing to you and in the end, keeps your mind wondering.
8. If Only (2004)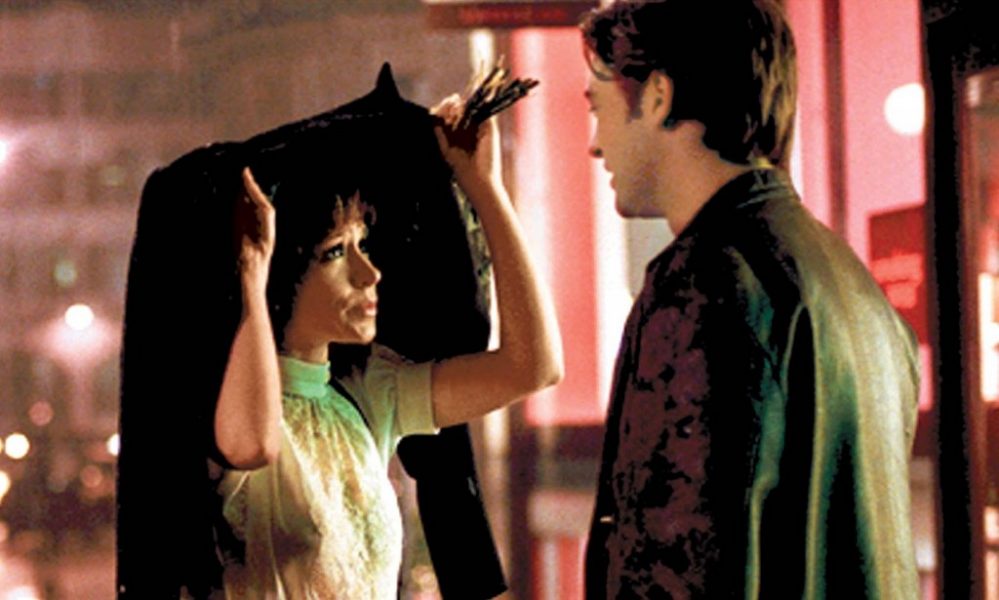 If Only is a British-American romantic fantasy film, featuring various fantastic actors like Jennifer Love Hewitt, Paul Nicholis, Tom Wilkinson, et cetera. If we told you had one more day with the girl of your life, what would you do? Ian faces the same problem as he gets to wake up one more day next to his wife, Samantha whom he has lost in a car crash. It was for this tragic event that made Ian realize that how he's been putting his work ahead of his love life. He learns the value of love the hard way. All in all, this is a heart-touching movie.
7. The Notebook (2004)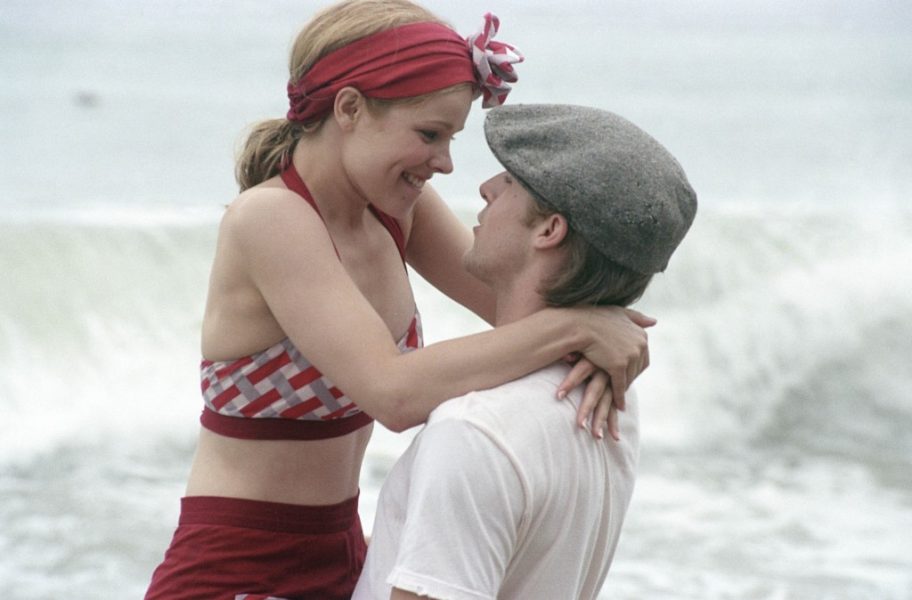 The Notebook is yet another romantic drama film which is loved all worldwide. This movie is based on yet another Nicholas Spark's 1996 novel of the same name. This film stars Ryan Gosling and Rachel McAdams. Their eyes cross during one fine summer day back in the 1940s. At present, the same story is being narrated by an elderly man who's reciting the tale to a fellow nursing home resident. As the movie approaches to the end, we get to know that these two old people are none other than two that story was built around. Allie is suffering from a disease where she can't remember anything for long span of time. This movie shatters your heart to pieces when you get to see the helplessness these two are going through.
Read More: Movies Like The Notebook
6. Love and Other Drugs (2010)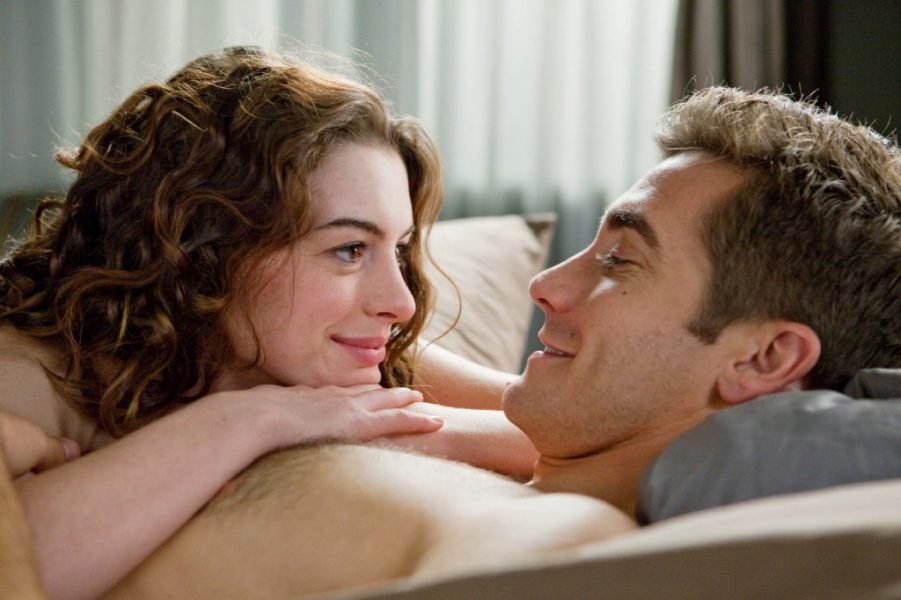 Love And Other Drugs is one of those very few movies which still make us believe in the idea of love. Jamie Randall, played by Jake Gyllenhaal is a pharmaceutical sales representative who's a womanizer and flirts with every other woman he finds appealing. It was during one such encounter, that he meets his ideal match, Maggie Murdock. Maggie suffers with a disease called Parkinson's. Despite all the odds, these two stay together and fight their problems. The chemistry between Anne Hathaway and Jake Gyllenhaal is on point. A must watch, we'd recommend.
5. Midnight Sun (2018)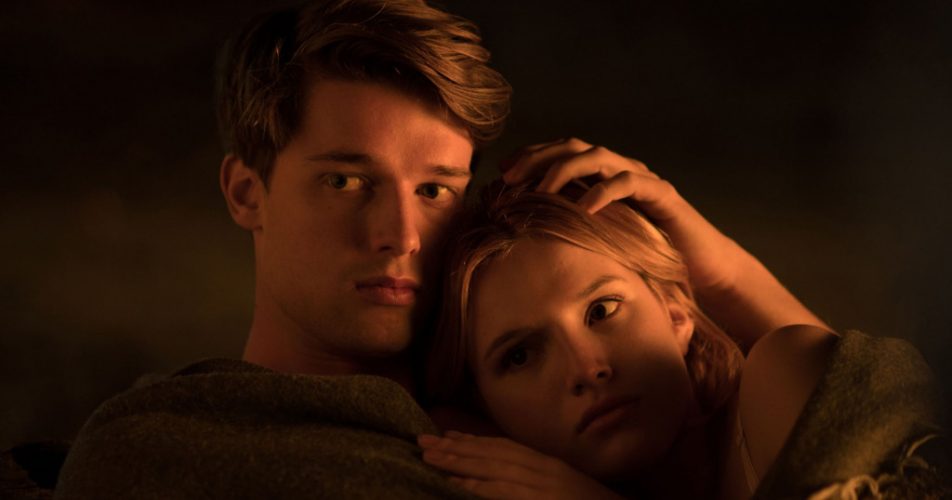 Midnight Sun is a heartbreaking romantic movie drawing focus on the life of a 17-year-old Katie Price, who has been diagnosed with a rare genetic condition, a life-threatening sensitivity to sunlight known as Xeroderma Pigmentosum. Prior to which she stays behind well-covered, special windows inside of her house. Ever since she was a kid, she has had a massive crush on Charlie whom she watched from her bedroom window for years. They eventually do meet during one of Katie's night excursions. Bella Thorne and Patrick Schwarzenegger are phenomenal and convincing in their respective characters. This innocent love story makes the cut and to our list, with flying colors.
4. One Day (2011)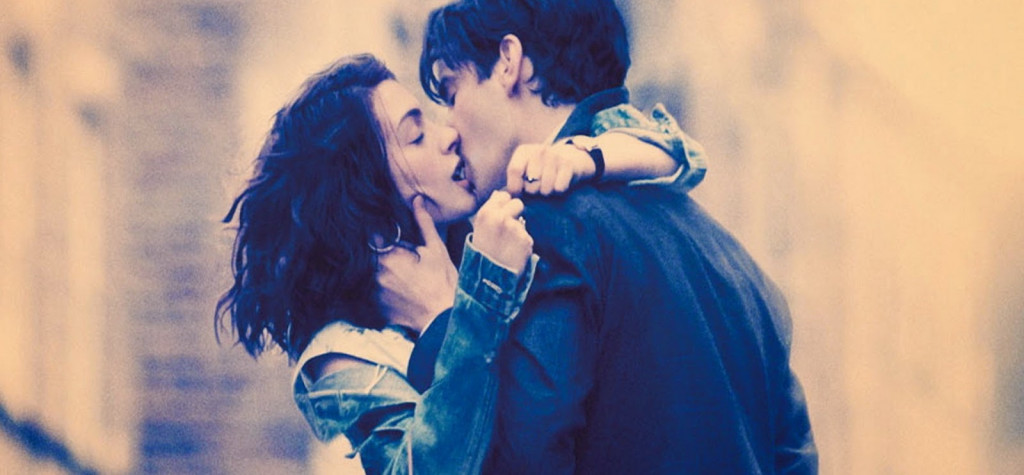 As the name suggests, the main leads- Emma and Dexter decide to meet every year on the exact day of 15th July and see how they've evolved over the span of last 365 days. They met on the night of their University graduation and ever since they hold a very essential place in one another's lives. It is around this day, that their next 18 years are revolving around and proves to be a life-changing day for both of them. After all these years of juggling around with their feelings, they finally unite, but life has something else in their store. Anne Hathaway and Jim Sturgess, both are real, relatable and honest in the skin of their character, which makes this movie more compelling and loveable.
3. P.S I Love You (2007)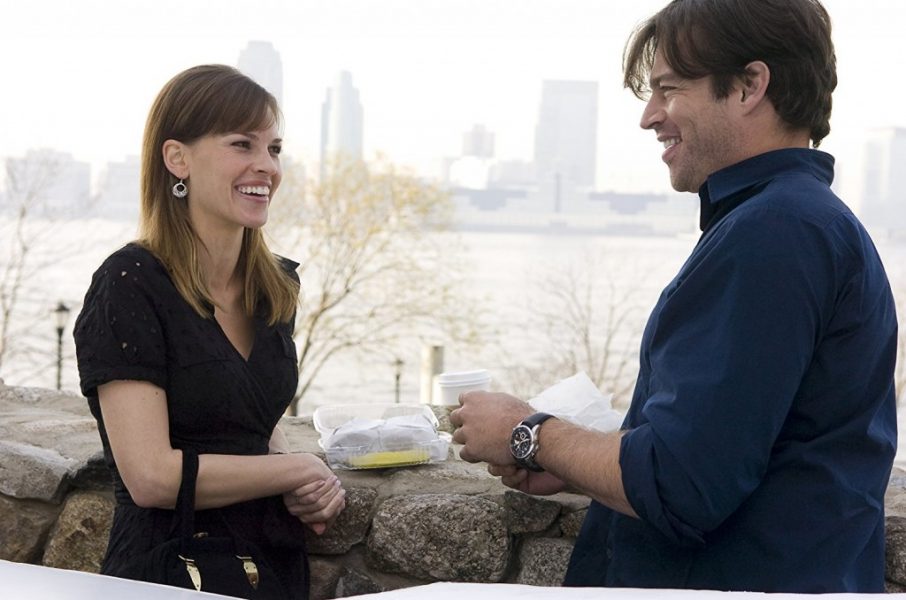 This movie features some good-looking, smart and talented actors such as Gerard Butler, Hilary Swank, Lisa Kudrow, Jeffrey Dean Morgan, Harry Connick and many more. P.S. I Love You deals with a very sensitive and genuine theme of how to get over the loss of your loved ones. Holly Kennedy, played by Hilary Swank receives letters from her late husband that brings her strength, hope and positivity. This whole idea makes her look forward to the next time when she collects another part of the letter. His late husband ensures that she's not alone and somehow manages to help her go out there and get back with her life as he would've loved to see her. This is a heart rending yet very moving and inspiration attempt at the filmmaking.
2. The Fault in Our Stars (2014)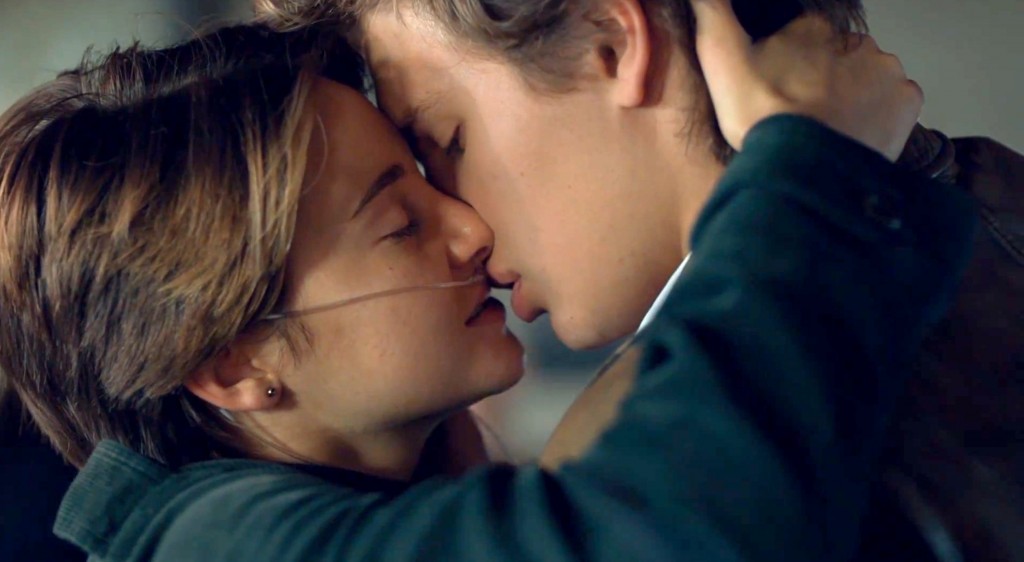 The Fault in Our Stars is a romantic tragedy film, which is based on the novel of the same name. Hazel Grace, played by Shailene Woodley is a 16-year-old girl who has been diagnosed with cancer is strained by her parents to go join a support group, where she meets with another cancer patient, Augustus, played by Ansel Elgort. They subsequently fall for each another and showcases that love can never be defeated by any disease or circumstances. It leaves you with tears in your eyes but definitely a good watch.
Read More: Movies Like The Spectacular Now
1. Me Before You (2016)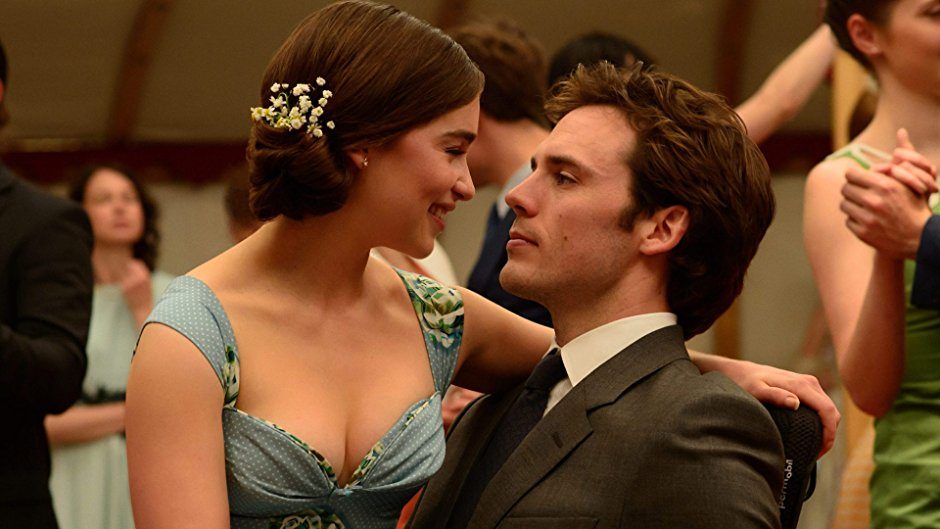 Me Before You is a story of a guy named Will Traynor, a wealthy young banker who is left paralyzed after having met an unfortunate accident two years earlier. Quirky and happy-go-lucky Louisa Clark is switching from one job to another to lend a hand to make the ends meet for her family. She gets hired as a caregiver for Will and soon she realizes that he's not easy to deal with. Her patience is put to test every now and then. As the story unravels, these two start bonding and soon they become each other's necessity. How their lives take turns thereafter is all what this movie is about. Although it's a tad predictable like other romantic drama, but still entertains you till the very end.
Read More: Movies Like Me Before You