Well, it goes without saying that "romance" is one of the most popular genre of films — it is kind of "evergreen" genre. Right from the early days of cinema, it is one genre which continues to be popular even till today. But, unfortunately, over years, the quality of filmmaking has gone down in this genre; except for a few bright spots here and there. And this post is specifically written in order to identify those bright spots. Here is the list top romantic movies of the 21st century.
22. A Walk to Remember (2002)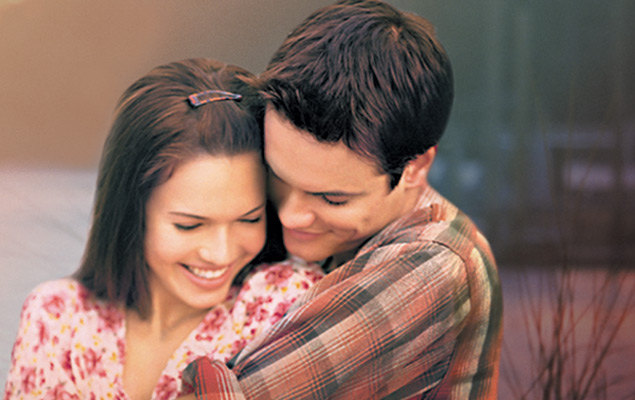 Troubled boy and sorted girl story. They start feeling strongly for one another and there is something (her secret illness, Leukemia) that holds her back from going ahead. Some lovers are not meant to be together for lifetime, they get together in order to help each other become better person. In the end, the one who is left alone misses that someone who owes so much to the one who is not alive.
21. The Notebook (2004)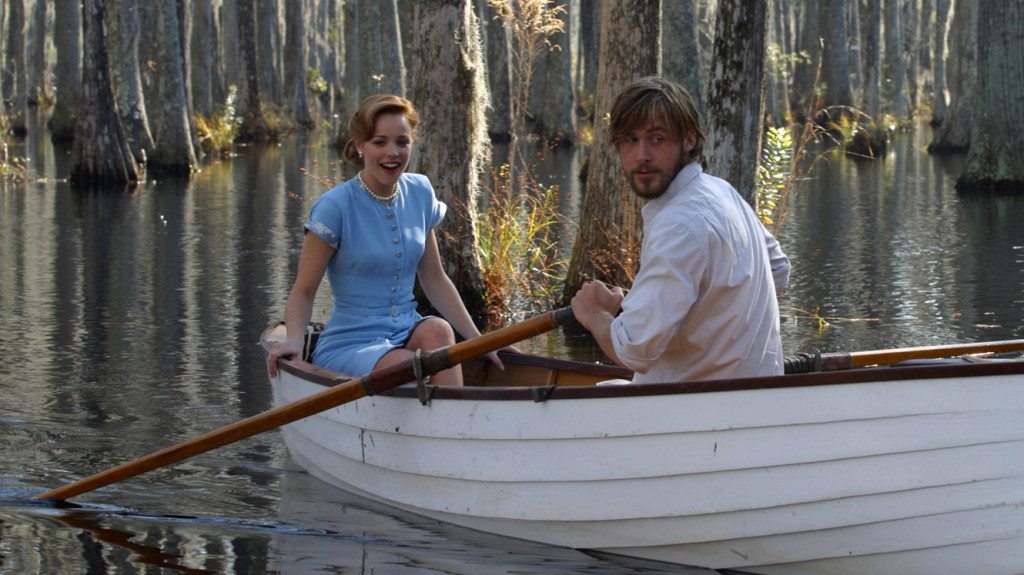 A rich girl and a boy, who is believed to be unsuitable for her, fall in love. If two people want to be together, they will overcome any obstacle, even if it needs telling stories every day. This tale of romance flashes back to past as an old man reads stories of his youth, the time he fell in love with his wife who now is an Alzheimer's patient. 'The Notebook' is spread around youth, adult and old age of two people as they fight to be together.
Read More: Best Movie Kisses of All Time
20. The Fault in Our Stars (2014)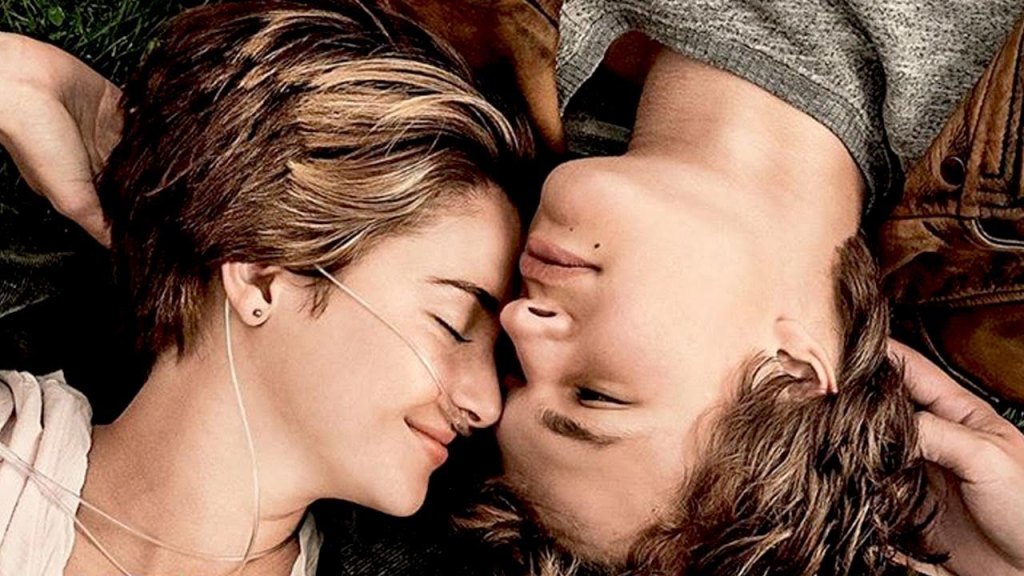 The story of two terminally ill adolescents who fall in love with each other could have gone anywhere, mostly in wrong places, but Shailene Woodley ensures that the heart of the film remains at where it's supposed to — as imagined by Green and the screenwriters. It rarely happens that a film so intentionally sentimental actually achieves its purpose. It will be difficult to hold on to your tears as you watch the film. Let it flow.
Read More: Best Movies About Old People
19. Once (2007)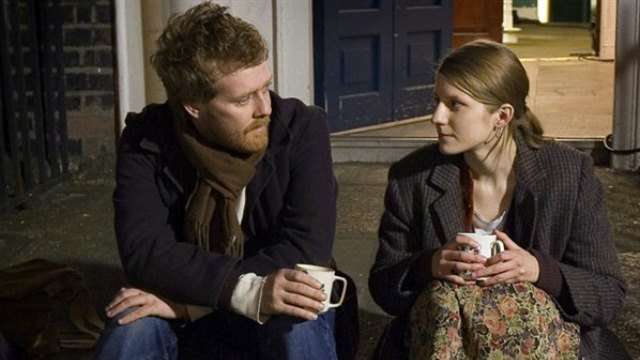 Set in Dublin, 'Once' tells us about a repairman, who has been waiting for his break in music industry, and a female immigrant, who earns by selling flowers, collaborating together to live their dreams of making it big in music and how they slowly fall in love for each other. The film does not even name its characters, still gives us a piece which is too magical — and painful — to be forgotten. Glen Hansard and Markéta Irglová are superb as the lead pair and John Carney makes a film for which Ireland will be remembered by many.
18. 500 Days of Summer (2009)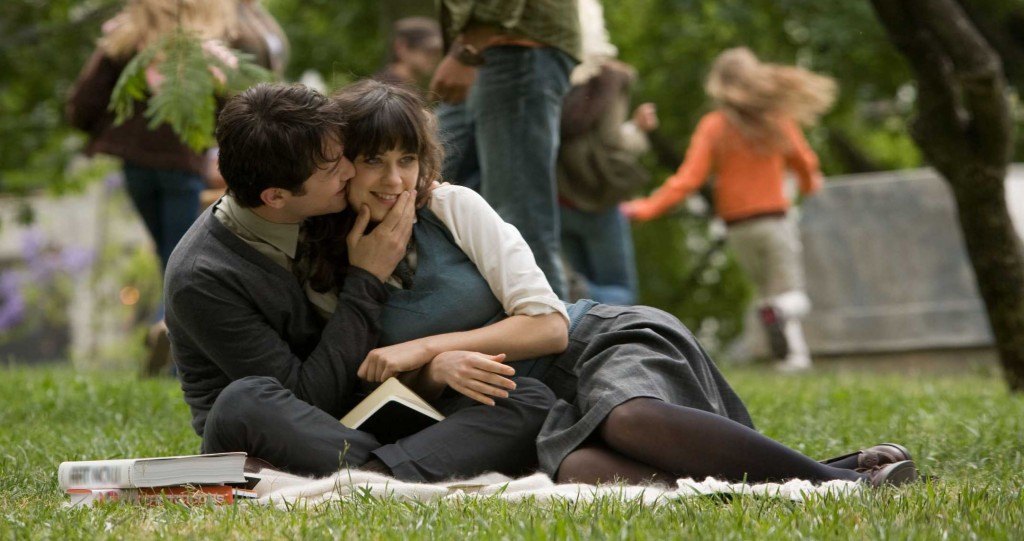 This is what happens when a man truly falls for a woman; a woman who does not believe that true love exists. As the story proceeds it challenges you to question the ideas of love that have been fed to us since the time immemorial. As you get into a mental battle of being romantic vs. being practical, you will forced to take a side — the guy's or the girl's. The movie lifts up instances from past, following a non-chronological pattern, pointing at how you cannot make someone fall in love, or get someone to fall out of it.
Read More: Best Self Discovery Movies of All Time
17. Love Actually (2003)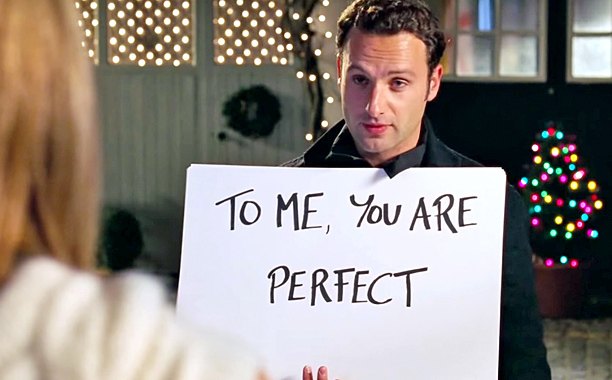 The only movie on this list where I let my "guilty pleasure" take over. Yes, "Love, Actually" is not a perfect movie by any means — it's extra saccharine and purposely sentimental — but there's also no denying that "feel-good" movies don't come in better shape and form than this. Say, what you may — and judge me if you want to — but the Keira Knightly-Andrew Lincoln track remains the sweetest thing I might have ever seen. I just hope, I don't get diabetic!
16. Only Lovers Left Alive (2013)
Set against the romantic desolation of Detroit and Tangiers, an underground musician, deeply depressed by the direction of human activities, reunites with his resilient and enigmatic lover. Their love story has already endured several centuries at least, but their debauched idyll is soon disrupted by her wild and uncontrollable younger sister.
Read More: Best Anti War Movies of All Time
15. Amélie (2001)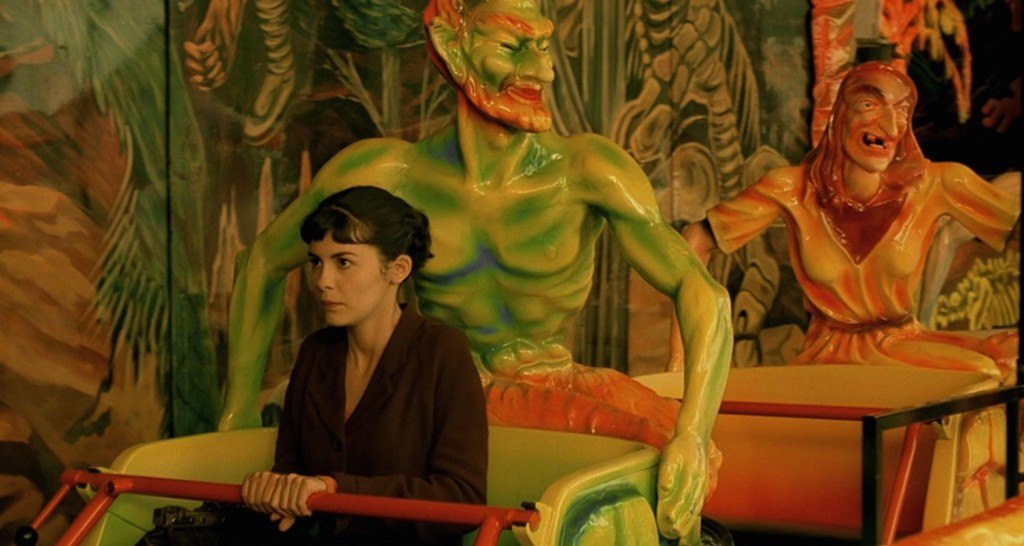 Amélie is a shy waitress in a Montmartre café. After returning a long-lost childhood treasure to a former occupant of her apartment, and seeing the effect it has on him, she decides to set out on a mission to make others happy and in the meantime pursues a quirky guy who collects discarded photo booth pictures. Little by little, Amélie realizes that the way to happiness requires her to take her own initiative and reach out to others.
14. Punch-Drunk Love (2002)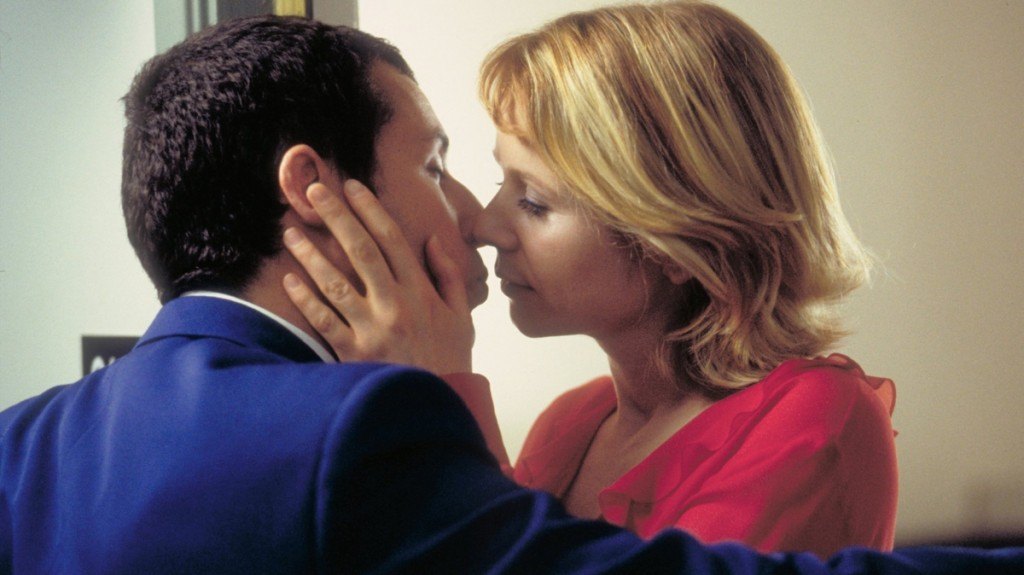 Barry Egan hates himself and hates his life. He leads a solitary life, which allows him to hide his violent outbursts that occur when he's frustrated. When he meets Lena Leonard, a friend of his sister Elizabeth. Barry, he is slow to realize that Lena is attracted to him, he making her make all the first moves. Lena is eventually able to get Barry out of his shell, she who sticks around despite his obvious problems. His burgeoning relationship and thus new life with Lena is threatened by the second, "Georgia", who he contacted in an effort to alleviate his loneliness.
Read More: Best Guilty Pleasure Movies of All Time
13. Lars and the Real Girl (2007)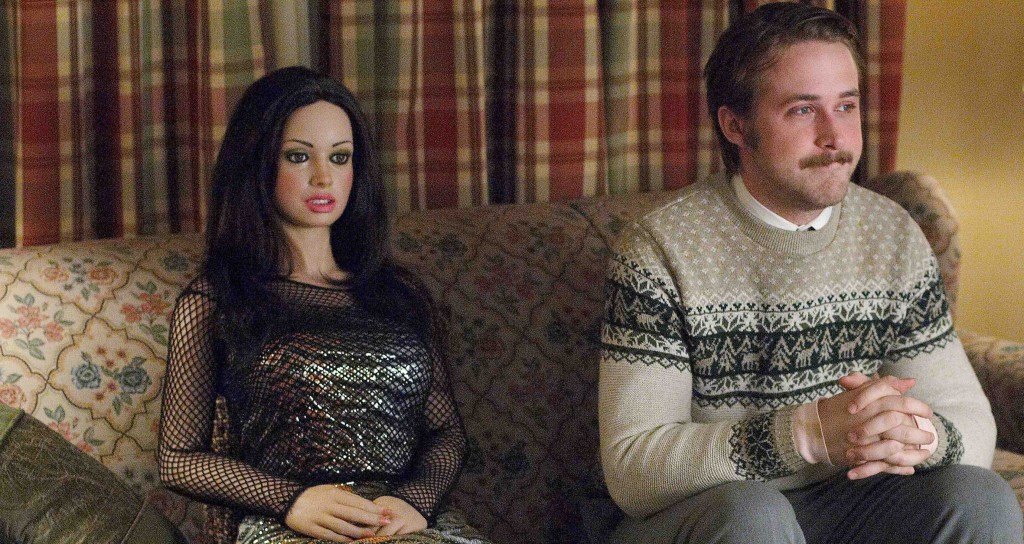 Lars Lindstrom, an awkwardly shy young man in a small northern town, brings home the girl of his dreams to his brother and sister-in-law's home. The only problem is that she's not real – she's a sex doll Lars ordered off the Internet. But sex is not what Lars has in mind, but rather a deep, meaningful relationship.
12. Her (2013)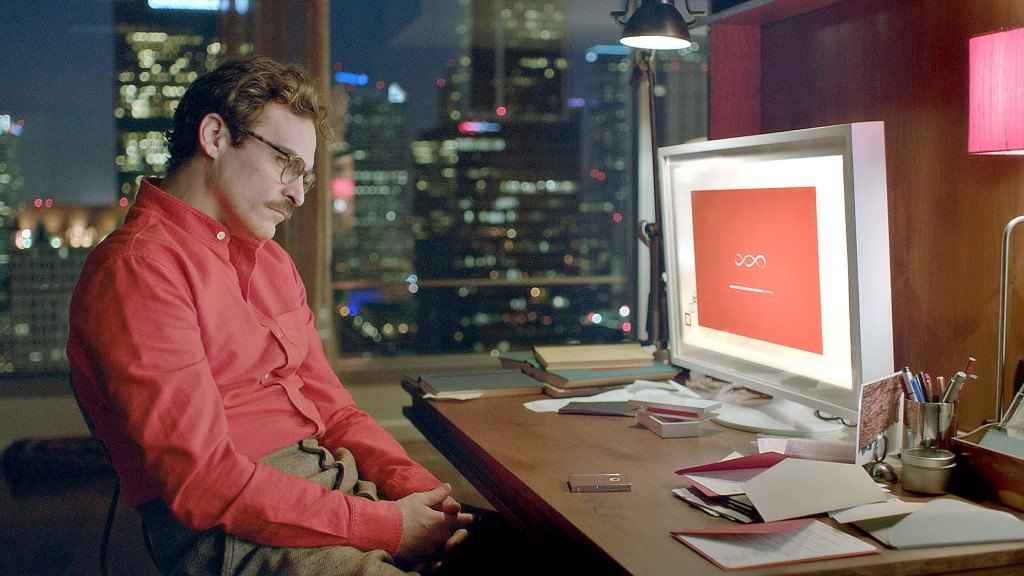 Theodore is a lonely man in the final stages of his divorce. He decides to purchase the new OS1, which is advertised as the world's first artificially intelligent operating system. Theodore quickly finds himself drawn in with Samantha, the voice behind his OS1. As they start spending time together they grow closer and closer and eventually find themselves in love. Having fallen in love with his OS, Theodore finds himself dealing with feelings of both great joy and doubt.
Read More: Best End of the World Movies of All Time
11. Brooklyn (2015)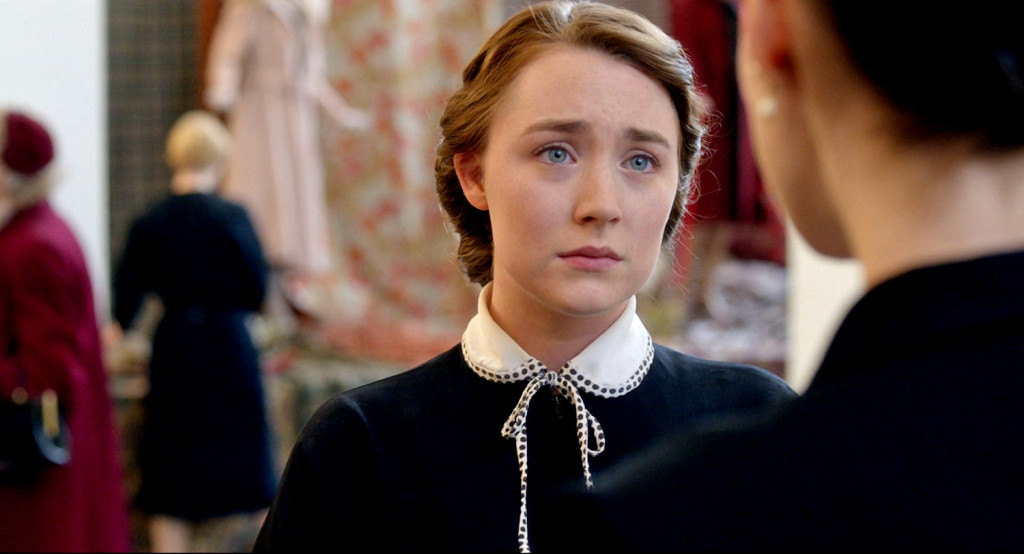 'Brooklyn', even with its simple premise, is an astounding achievement both in terms of its originality and its rendering of a touching emotional story. The experience of watching 'Brooklyn' is like discovering a goldmine, or even better, a rare gem. There is certain universality in the way the pains of immigrants are depicted in the film and you don't necessarily have to be Irish to be moved by it. Anyone who has left his home for studies or for work can certainly relate to that feeling. Read more ..
10. Blue is the Warmest Color (2013)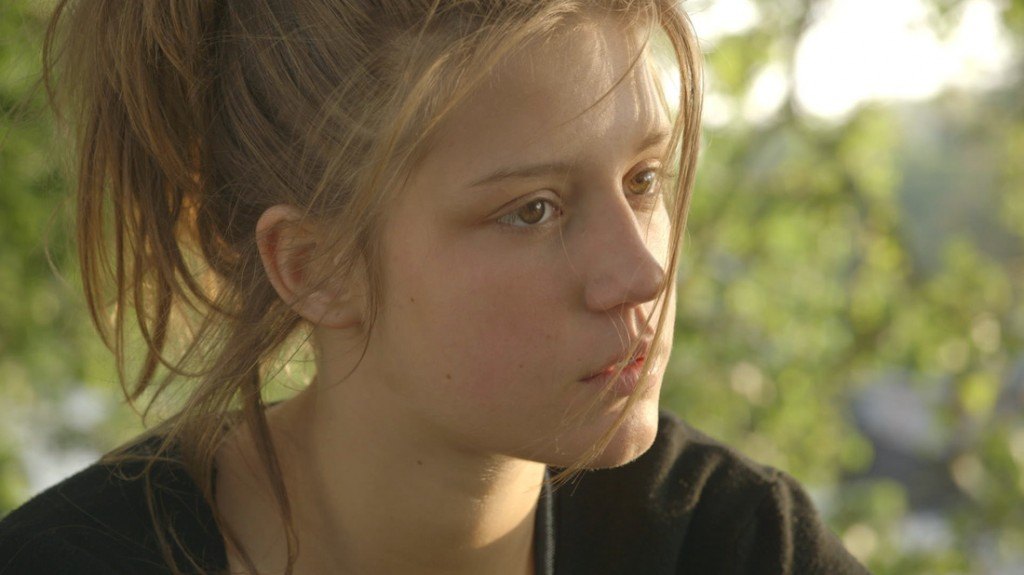 At its heart, 'Blue is the Warmest Color' is a beautiful — and painful — love story. And not just any love story; it is about love and its anxieties, and the pain of parting ways. When the film could have so easily been a heterosexual love story between a boy and a girl, director Kecheche instead by choosing to show two women in love with each other chose a more daring route, which ultimately also turned out to be a more rewarding one. Read More..
Read More: Best Movies Featuring Only One Actor
9. Before Midnight (2013)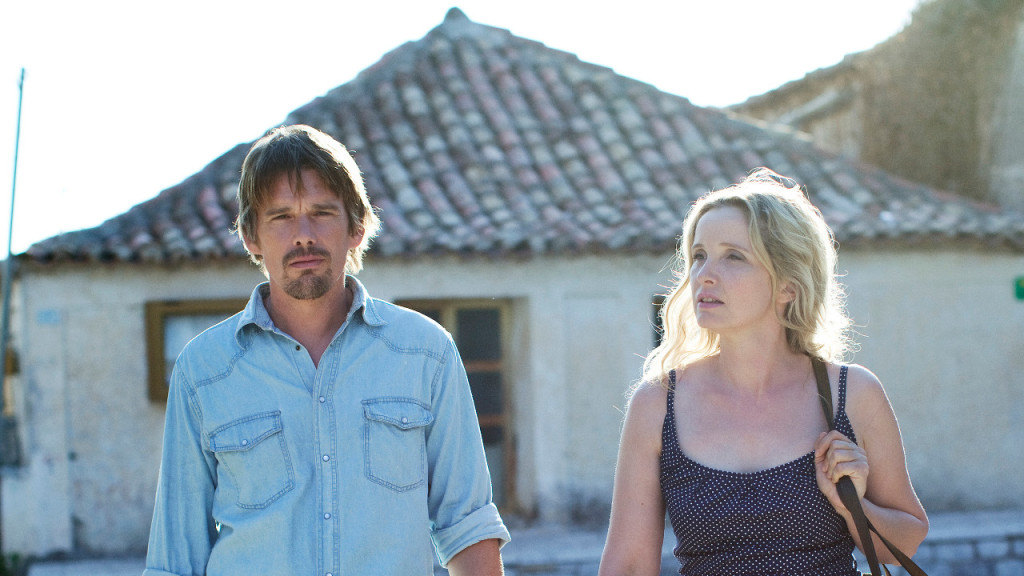 'Before Midnight' is a mature take on the subtle but stark truth that falling in love is not the end of the story. In fact, it's just the beginning, since maintaining it is not only a bigger challenge but ironically also its gravest peril. Before Midnight like its predecessors is talky, witty and funny — in fact funniest amongst all — but it's more matter of fact or pragmatic in its approach, shedding the mushy romanticism for bare truths about love and life. Read More..
8. Brokeback Mountain (2005)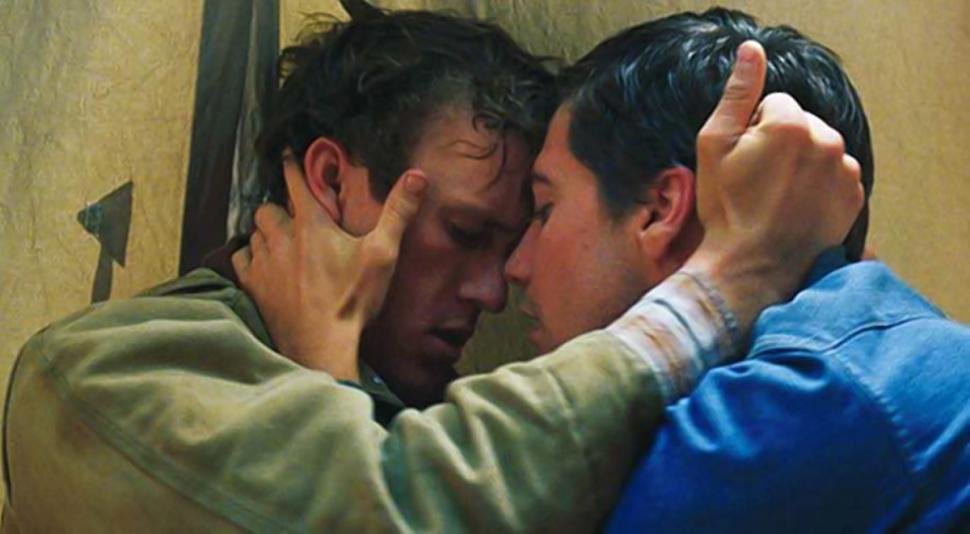 A remarkably powerful and moving love story of two cowboys may not have won the Best Picture Oscar, but it surely did win hearts. Never bending down to cliches of a homosexual love story, 'Brokeback Mountain' plays more like romance of two humans. Its fable-like quality only adds to its charm so much so that it will linger onto your minds long after the film is over. Easily, the best film of Ang Lee. Read more ..
Read More: Best Movie Weapons of All Time
7. The Painted Veil (2007)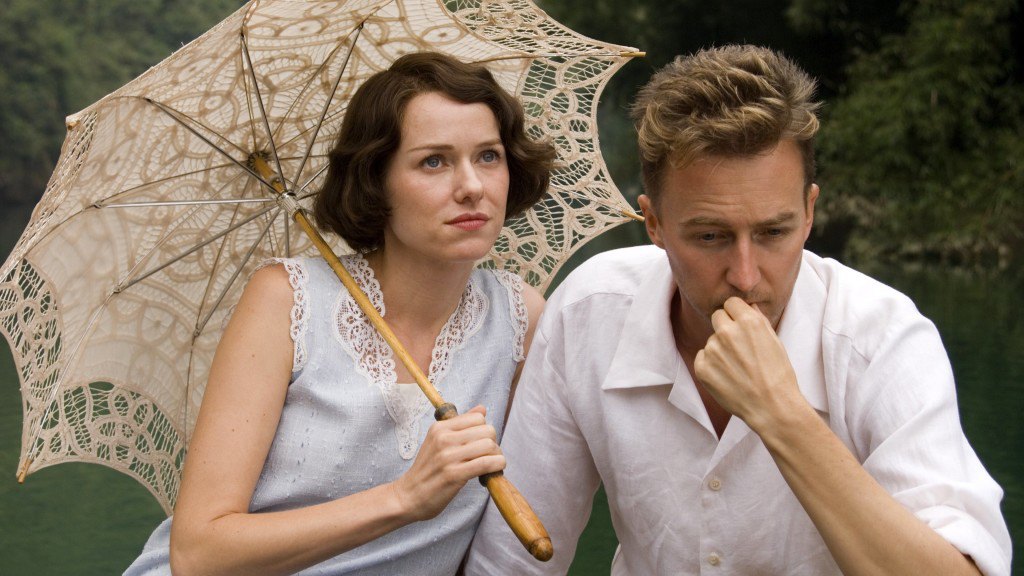 I will never understand why 'The Painted Veil' is so highly underrated. It is quite simply one of the best relationship dramas that you are ever going to see. Usually, love stories or romantic dramas fall under the trap of schmaltz, but not this film. It's mature; it's beautiful; and it's tender. It will put you into a moral dilemma of which side to choose between the two flawed characters; but ultimately, you will realize nobody is perfect — neither you nor them. I have watched the film several times now, and every single time it breaks my heart into pieces. Read more ..
6. Certified Copy (2010)
'Certified Copy' is easily one of the most original and interesting films I have seen this century. The idea that it is based upon is endlessly fascinating. In life, we are slaves to our desires and circumstances, in effect, mostly trying to be someone else. We create a perception of reality around us that may or may not exist. But does that mean we cease to be original ? Or are we just certified copy of the person we want to be. Read More..
Read More: Best Movies That Break the Fourth Wall
5. Lost in Translation (2003)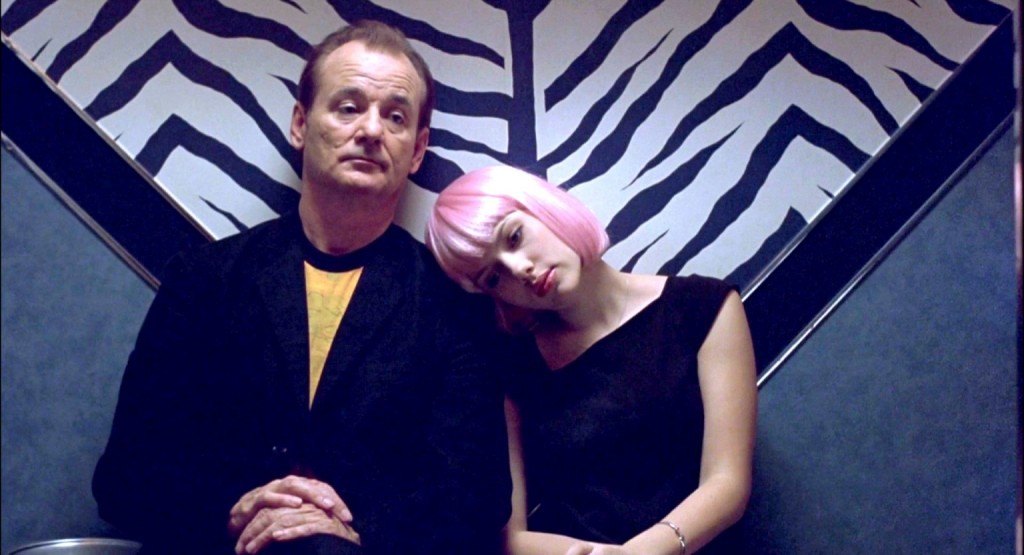 'Lost in Translation' is what you call a subtly romantic film. It is also the single greatest movie ever made about what it feels to feel nothing — or what we commonly refer to as "ennui". Based on an exquisitely rich screenplay by Sofia Coppola, the film is a deft balance of humor, poignancy and melancholy. Rarely, will you see film that rests with you for days. In 'Lost in Translation's' is one such film. Every once in a while, a moment or an expression or a line from the film will crop up in your head, just like that, out of nowhere, mostly, in your own moments of … ennui.
4. La La Land (2016)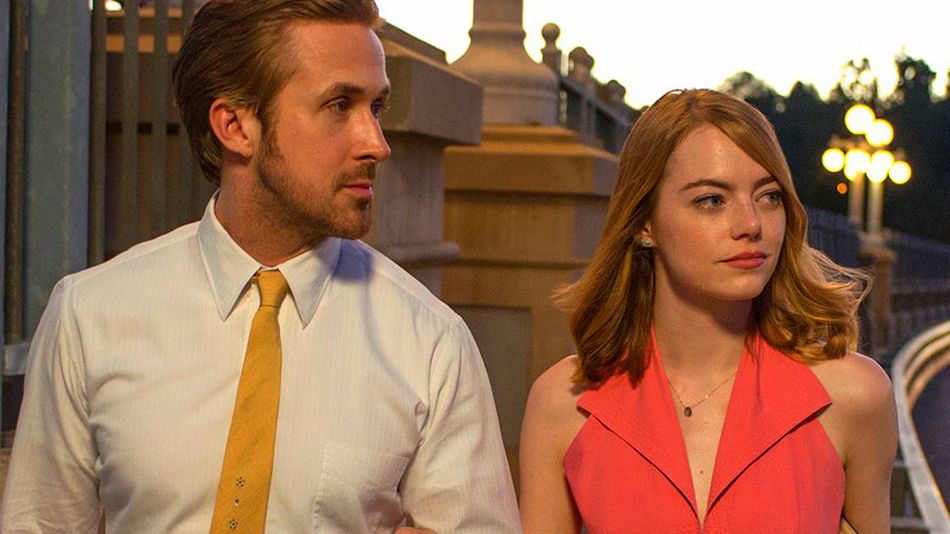 'La La Land' is the epitome of what a musical should look and feel like. The trick with making a successful musical is to hold no bars. Damien Chazelle does exactly that, while simultaneously ensuring that his film tells a moving story that everyone who has ever been in love can relate to. That's why 'La La Land' is quite possibly the best musical made since 'Cabaret'. Replete with eye-popping song and dance numbers, 'La La Land' is a mesmerizing and emotional tale of aspirations in a world where success is both the best friend and the worst enemy. I can't recall the last time I enjoyed watching a film so much in a movie theater. Read more ..
Read More: Best Movie Trailers of All Time
3. Before Sunset (2004)
'Before Sunset' is an emotional, thought-provoking take on love, longing and missed opportunities in life.What makes it so great is that apart from being romantic, funny, enlightening and heart wrenching, are about us and who we are: love seeking and insecure, figuring out all our lives whether what we did, the choices we made, the paths we relinquished, were they right or not. It is such a masterful work that it ultimately, become mirrors, by looking into which, you can judge your own past and present. Read more ..
Read More: Most Realistic Romantic Movies of All Time
2. Eternal Sunshine of the Spotless Mind (2004)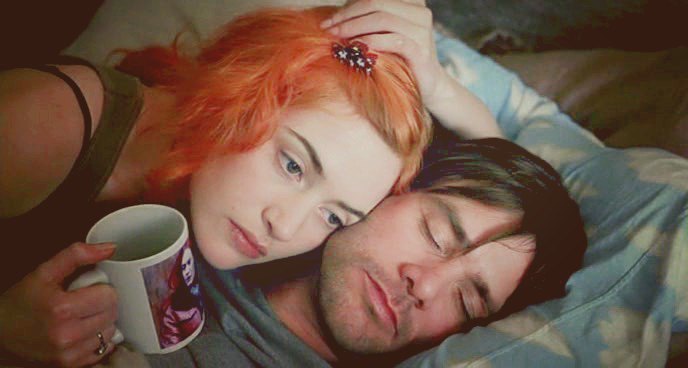 The dizzying, surreal epiphany of love and heartbreak has never been explored in the manner and to the degree of success with which this film does. Penning a compelling spin on an unconventional love story with a stroke of ingenious madness and an emotional payoff, the real star of the show is the screenwriter, Charlie Kaufman. He and director Michel Gondry have created a film that is not only unique in its own way but also endlessly re-watchable with something new to be found within every viewing. See, live and experience, arguably, the finest film of this century Read More ..
Read More: Best Drama Romance Movies of All Time
1. In the Mood For Love (2000)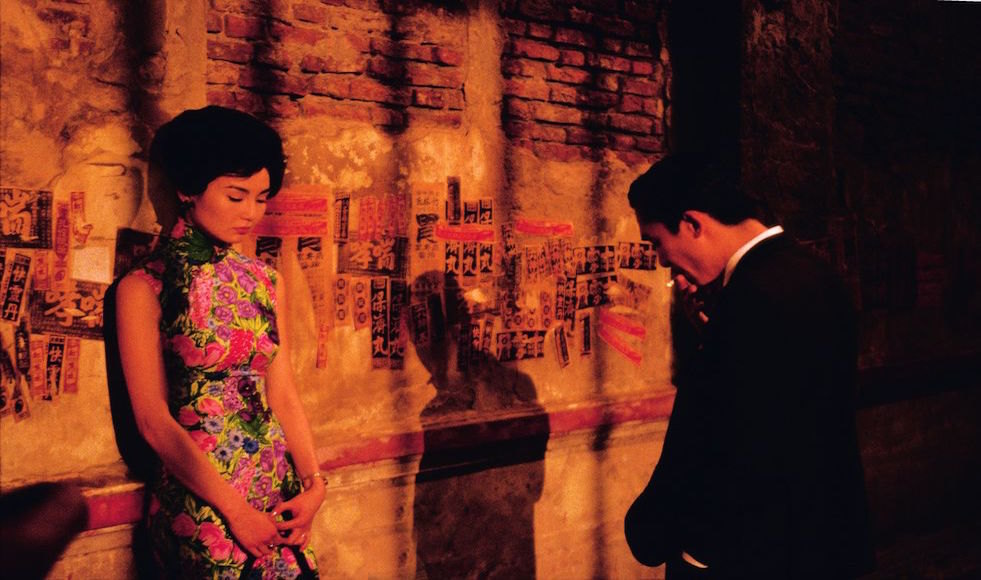 'In The Mood For Love' is not just a film; it is a poetry in motion. With beautiful, captivating images and equally exquisite, soul-piercing music, 'In The Mood For Love' tells the complex story of two simple and intrinsically beautiful individuals who are caught together in circumstances that ever-so-unpredictable life can pose. Two individuals who go through the simultaneous fear and lure of falling in love, and once in love, the sheer pain of leaving it incomplete. 'In the Mood for Love' has so much of love simmering underneath the surface, that it could very well be one of most romantic films ever made. Read More …
Read More: Heartbreaking Romantic Movies of All Time