As the saying goes, "Laughter is the best medicine", so we've brought to you some of the funniest collection of movies out there. Comedy has always been a major cash cow movie genre. Pioneers like Charlie Chaplin, Harold Lloyd had a lot going back in the day, who were followed by the likes of actors like Steve Martin, Will Ferrell, Rowan Atkinson, Jim Carrey, Mel Brooks to the modern rib-ticklers like Kevin Hart, Steve Carrell, Paul Rudd, Zach Galifianakis to name a few. Comedy was largely dominated by male actors until stalwarts like Ruth Gordon, Thelma Todd came to the fore, followed by comedian extraordinaire like Ellen DeGeneres, Lily Tomlin, Amy Poehler, Whoopi Goldberg etc. who have become household names these days.
Netflix has thousands of films, from drama and science-fiction to horror and romance. But arguably its most popular section must be comedy — be it romantic comedies or black comedies. So, just in case you were looking for good comedy recommendation, here is the list of funniest movies on Netflix for every humor-hungry film lover. The list also includes black comedy movies, horror-comedy movies and British comedies.
24. Ibiza (2018)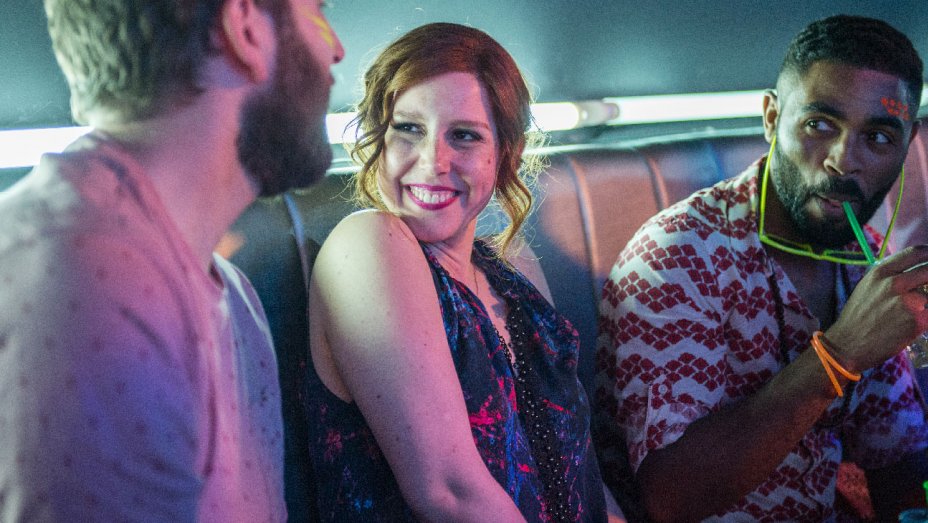 A story about a 30-year-old single woman working in New York City, 'Ibiza' is a film which works quite well in the beginning and middle. But towards the end, the lazy writing becomes quite apparent. The central character of this film is Harper. She works at a PR agency and has to fly to Barcelona to secure a new deal with a client. This client turns out to be a DJ with whom she has already started having a sort of romantic affiliation. Despite managing to secure the deal, Harper's boss is not so happy with her work and decides to fire her. The story then follows Harper as she tries to take charge of her own life in any way possible. The performance of lead actress Gillian Jacobs is appreciable, with her pulling off the character of Harper with the required insecurity and weariness that the latter demands.
23. The Do-Over (2016)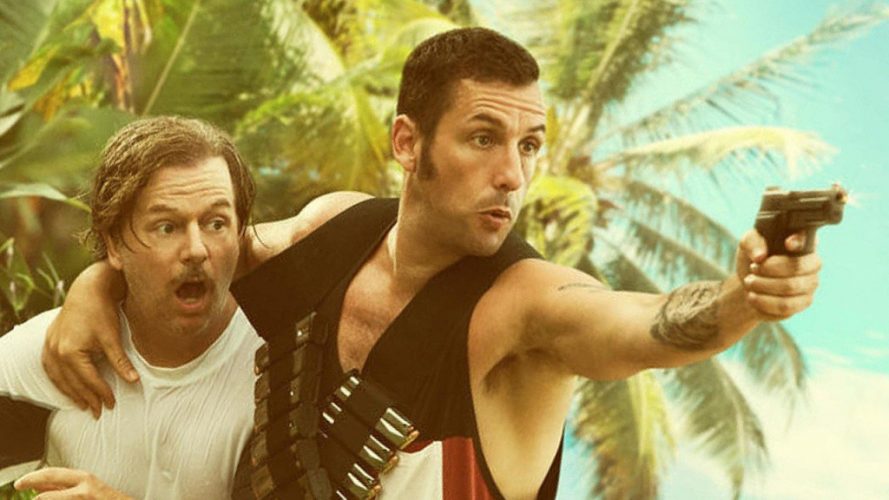 Speaking of reincarnations and living other lives of a namesake, 'The Do-Over' boasts of a clever premise featuring Adam Sandler in the helm. The plot begins with Charlie and Max, who're basically laggards and have failed in most of the avenues in their lives. While Charlie is a manager at a local supermarket, Max is an FBI agent. They both are childhood friends and plan to reunite on a yacht to celebrate their friendship. Max then hatches a plan and blows the yacht up, before escaping, thus faking their deaths. They adopt the identities of Dr. Ronald FIshman and Butch Ryder respectively and move to Peurto Rico to start afresh. Turns out, their namesakes have a disturbing criminal past. 'The Do-Over' is repentance of a con job gone awry and the fun moments are rare yet fulfilling. A passable watch, but a good one at that.
Read More: Best Chick Flicks on Netflix
22. Masterminds (2016)
Maybe not one of the best movies featuring Zach Galifianakis, 'Masterminds' still has its own sporadic funny moments. Inherently, the plot of 'Masterminds' is inspired by a real-life story of the infamous heist of Jacksonville in the Loomis Fargo & Company. Apparently, the loot amounted to more than $18.8 million and was pulled off by a driver of the security van. On similar lines, two drifters, Eugene Chambers and Kelly Campbell hire another armored vehicle driver David Ghantt (Zach Galifianakis) to pull off a heist from the same company. After a short crash course, the heist is pulled off successfully, only until David realizes he's been set up and has been double-crossed by the duo. The cat and mouse chase that begins afterwards involves scores of agencies including the FBI. The end is not only predictable, but it is also lame at a few points, to say the least. 'Masterminds' sets off on a strong premise and had the support of some pathbreaking performances, but due to the corny script, it fails to deliver.
Read More: Best Crime Shows on Netflix
21. Game Over, Man! (2018)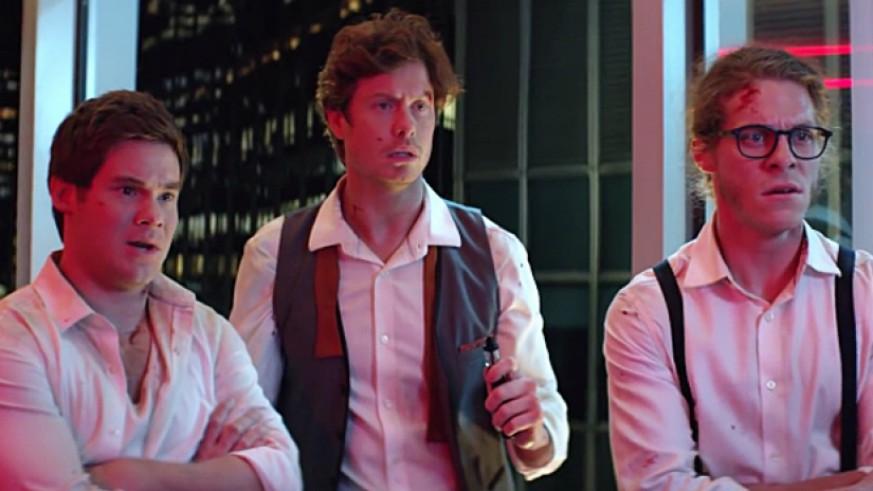 An action-comedy directed by and starring Kyle Newacheck, this film is the story of three friends, who works at a luxury hotel as housekeepers. However, this is not the life they want. They have a video game that they can only work on if they manage to land an investor. It is not long before they get one, but that hardly means that their problem is over. This investor is soon taken hostage by a group of terrorists who threaten to kill him at any moment. Now, these three friends have to go on a mission to rescue said investor, and in the process rescue their video game. The problem with the film is that it uses too many common tropes and offers nothing new for the audiences to enjoy. The comedy should also have been turned up quite a few notches.
20. Brahman Naman (2016)
An English-language sex-comedy film from India is a rarity, and thus films like 'Brahman Naman' indeed bring a breath of fresh air for Indian audiences who are tired of seeing the same old Bollywood cliches. This film is the story of three friends, Naman, Ronnie, and Bernie, all of whom hail from orthodox Southern Indian families. Being sex-starved and always under the scrutiny of their parents, these friends are on the lookout for opportunities to get laid. Their lookout might bear fruit now that they are going away from home to Calcutta, to participate in a pan-India quiz competition. The film works like most sex-comedies we have seen over the years, but also manages to capture the self-righteous nature of members of the Indian quizzing circuit.
19. The Babysitter (2017)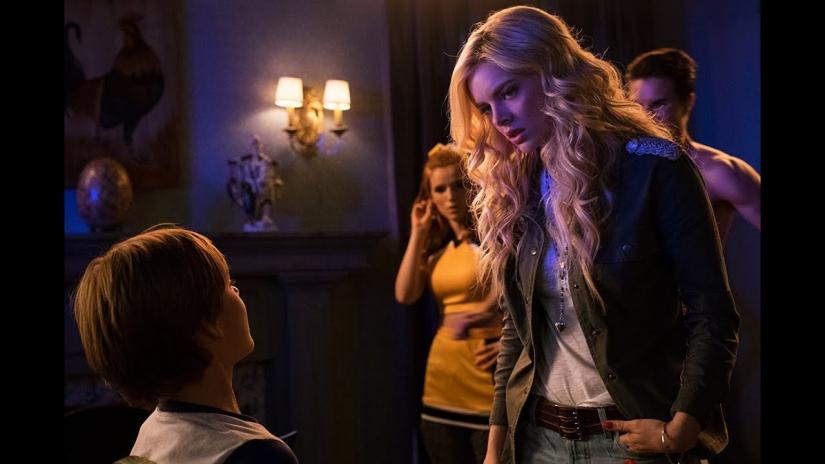 Horror comedy is no doubt a difficult genre to pull off. But those who manage to do so, create a wonderfully entertaining film for audiences to enjoy. The filmmaker McG, in his attempt at the genre with 'The Babysitter', has managed to hit the mark more often than not. This film centers around a 12-year-old boy called Cole, who has a rather attractive babysitter, Bee, to take care of him while his parents are gone for an overnight stay. Encouraged by some of his friends to find out what Bee is doing, Cole silently steps out of his room during the night and sees some extreme violence downstairs which convinces him that Bee and her friend belong to a secret demonic cult. With him being alone in his room, how long will it be, before they come for his blood? 'The Babysitter' works as it is supposed to, delivering comedic moments and some gory violence within its narrative. Among the members of the cast, Australian actress Samara Weaving stands out with her performance as Bee.
18. When We First Met (2018)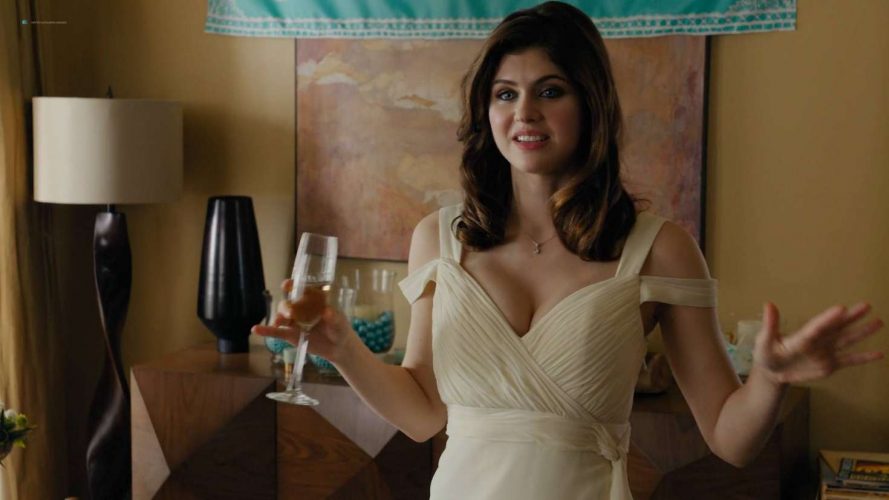 Essentially a time-travel movie, with a little bit of everything, and powered by the pathbreaking performance of the extremely talented Adam DeVine, 'When We First Met' begins at an engagement party where Avery and Ethan are getting engaged and is also graced by the presence of their mutual friend Noah. Apparently, Noah had met Avery three years ago at a Halloween party and has been smitten with her ever since. Given the gloomy occasion for him, a drunk Noah uses a photo booth which turns out to be a time portal and teleports him to the day when he first met with Avery, three years ago. In an attempt to get Avery back, he uses the photo booth multiple times but all in vain. Soon, he realizes his infatuation has been played with and they aren't meant to be together. 'When We First Met' should be watched both for Adam DeVine and Alexandra Daddario, if nobody else.
Read More: Best Movies Like Porn on Netflix
17. Naked (2017)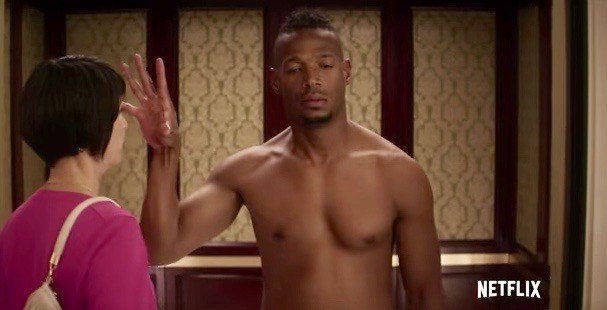 This 2017 Netflix film borrows its main concept from the Bill Murray-starrer 'Groundhog Day'. The central character of 'Naked' is a school teacher called Rob Anderson who is about to marry his girlfriend despite her father's not-so-subtle disapproval. On the night before his wedding, Rob goes out for a drinl with his best man, only to wake up in the morning, completely naked, in the elevator of a hotel. Rob is naturally arrested, but as soon as a church bell rings, he once again wakes up to find himself inside the elevator. Rob realizes that he is now stuck in a time loop and needs to get out of it if he is to get married. The film mainly tries to do what 'Groundhog Day' does, and the only difference is that the protagonist here wakes up naked every single time. Most critics have also had nothing positive to say about this film.
16. Bean (1997)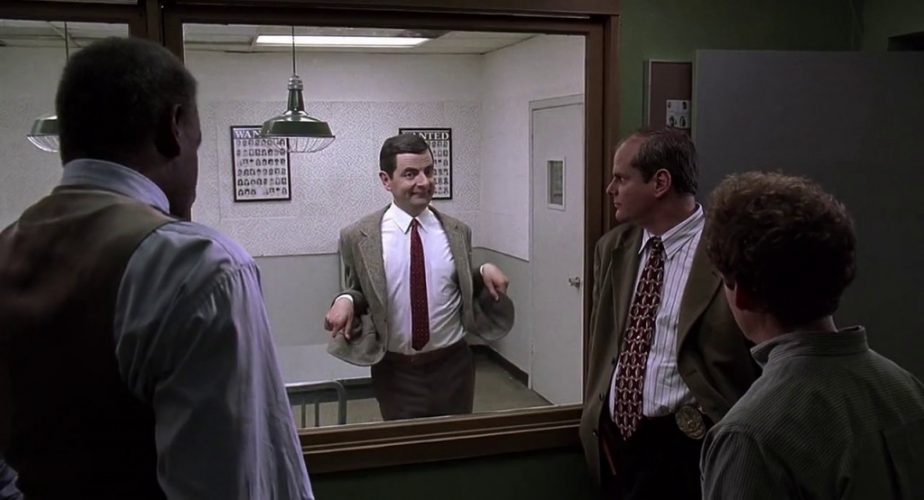 We all know about Rowan Atkinson's signature character that is Bean. This time, his adventures end him up in a museum known as the "Royal National Gallery" in London, from where he's fired for sleeping on duty. During the transfer of a well-known portrait called "Whistler's Mother" to LA's Grierson Art Gallery, he befriends David Langley, the museum's curator who is exceedingly impressed by the fake profile floated by Dr Bean, and allows him to stay at his house, much to the resentment of his wife and children, and he comes to know of the false identity soon after. Turns out, in a weird and funny turn of events, the Whistler's Mother portrait is damaged by the wrongful painting by Bean and the rest of the story progresses with the cover-ups. 'Bean' is not only a very funny comedy of errors, it vindicates Bean as the movie concludes which is again the undying proof of Rowan Atkinson as a character actor.
Read More: Best British Movies on Netflix
15. I Am Not an Easy Man (2018)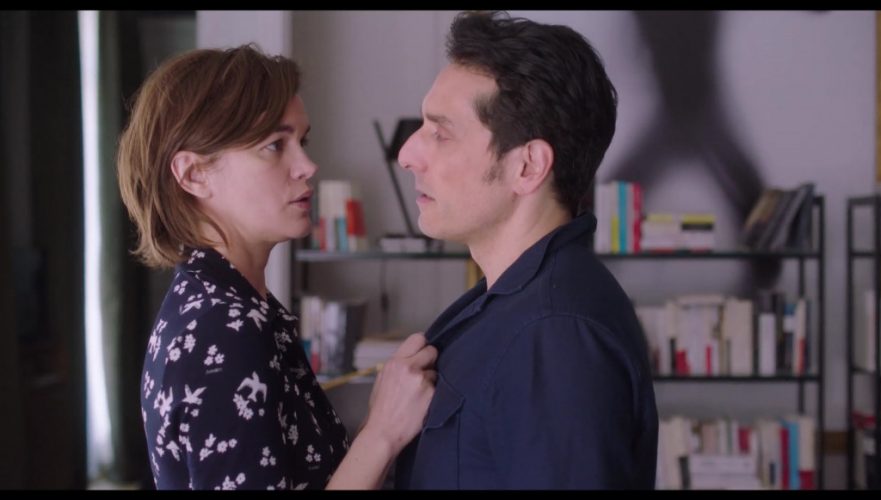 A French romcom at the outset, 'I Am Not An Easy Man' is the narrative of a male chauvinist Damien who loves the patriarchial setup he lives in and despises most women around him. Damien falls for Alexandra and they both fall for each other despite the difference in opinion they have. On an unfortunate day, he bumps his head and passes out. When he wakes up, he has apparently entered a parallel universe where women have the upper hand and matriarchy rules. From performing household chores to impressing women by wearing makeup to facing sexist remarks from women, he has to still impress Alexandra and win her over despite his own feminine traits. Funny enough and with an impeccable plot, 'I Am Not an Easy Man' gives the much-needed respite from stress to laughter and is one of the most thoughtful movies on this list.
Read More: Best Rom-Coms on Netflix
14. Zack and Miri Make a Porno (2008)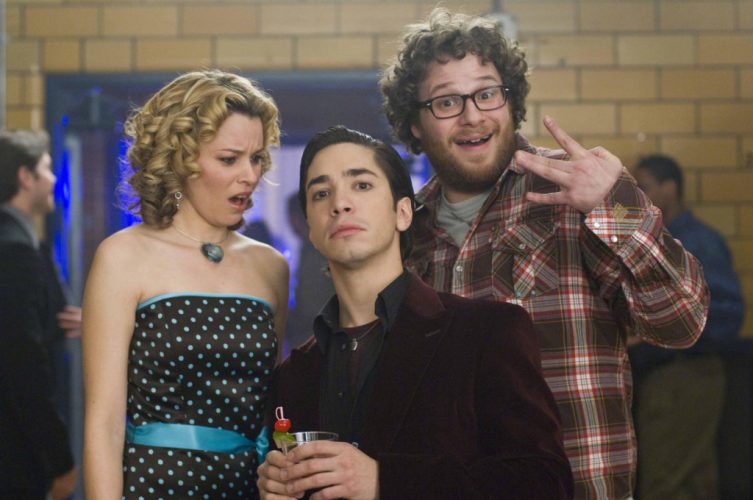 One of those Seth Rogen comedies which can't be unseen once they're seen, 'Zack and Miri Make a Porno' revolves around two roommates Zack and Miri who share a close relationship but are mostly friends and have never had sex or romantic feelings with one another despite living so close to each other, neither have they contemplated it. Because of their low-paying jobs, they have got a lot of unpaid bills and house rent and even their electricity and water supply have been cut off. At a school reunion, when they get to know that one of their school friends is a porn star now and is earning big money, they plan to gather a crew and a set and start making porn movies. During the process, they realize they do have latent feelings for each other. 'Zack and Miri Make a Porno' made news for the lead cast and the occasional relatable premise.
Read More: Best Movies Like Porn on Netflix
13. Madagascar: Escape 2 Africa (2008)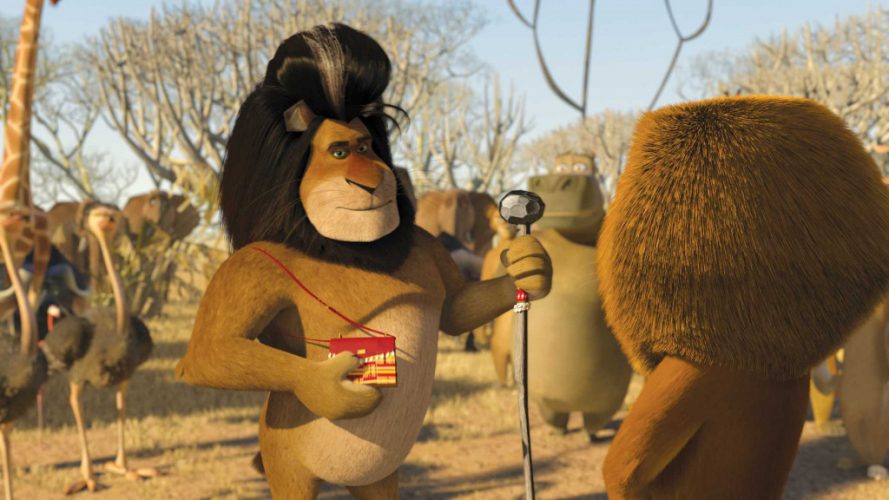 The movie follows the narrative of its predecessor wherein Alex, Melman, Marty and Gloria crash land in Africa after they've eloped from Madagascar and Alex gets to meet more lions like him and starts to get the feel of a family for himself. Needless to say, the penguins also accompany the group along with the chimps Mason and Phil, the lemur King Julien, Maurice, and Mort. All the animals must team up and work together while the watering hole of the jungle is on the verge of drying up, repair the plane and head to the New York City where Alex hails from. But will they be able to do it? 'Madagascar: Escape 2 Africa' has a better humouristic approach than its predecessor and wins in many areas like the animation, characterization and the overall story.
Read More: Best Black Movies on Netflix
12. War Machine (2017)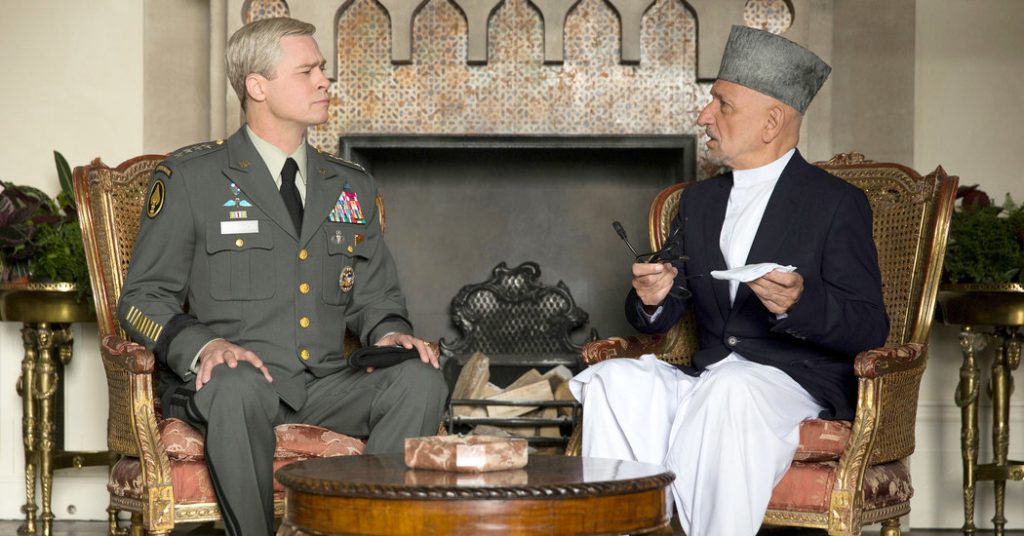 If you are one who enjoys a good satire, 'War Machine' is the film you must check out. Starring Brad Pitt as four-star General Glen McMahon, this movie is a witty look into the war conditions in Afghanistan. After having served illustriously in Iraq, McMahon has been called upon to take a look at the ongoing situation in Afghanistan. It is on his expert advice that the American government will decide whether to end the war or not. As he begins taking charge of the NATO forces posted in the area, there is one journalist who takes a rather keen interest in his work. The film does not always manage to reach the places it should, but there is enough humor in each scene to make for an interesting watch. Brad Pitt, as usual, dons the protagonist's role seamlessly. His comic timing has always been great, and here he gets to flaunt it throughout the film.
11. Dumplin' (2018)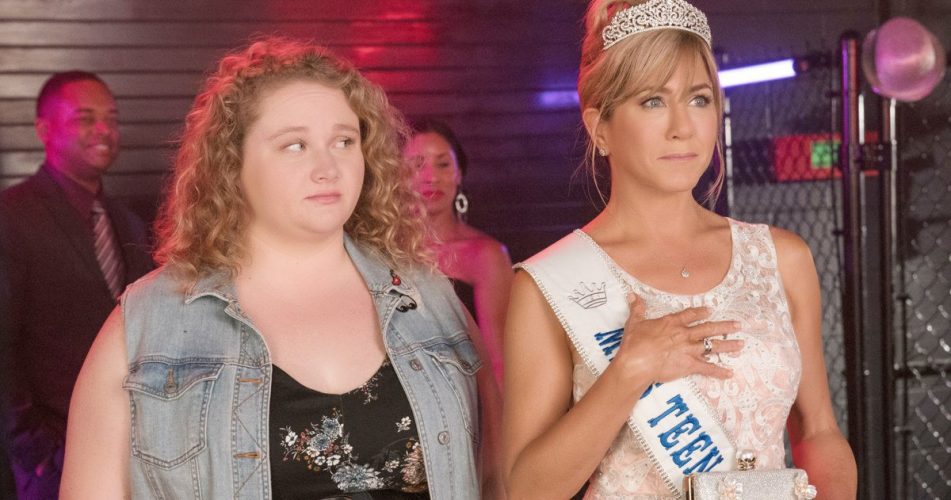 With Danielle Macdonald and Jennifer Aniston in leading roles and a relatively recent comedy flick added to Netflix, 'Dumplin' is the narrative of Willowdean, a plus-sized teenager who has been nicknamed "Dumplin'" by her mother Rosie (Aniston) and Will by all others. Rosie has been a yesteryear's beauty queen herself and looking up to her mother Rosie, who still runs the pageant, Will enrolls herself for the Miss Teen Bluebonnet Pageant, along with her friend Ellen, and two acquaintances – Millie and Hannah. Will and Ellen have their own reasons for entering the contest, she is wary of the other contestants who mostly have a "beach-compatible body" while hers is the stark opposite. 'Dumplin' is a pretty elevating tale comprising of all the elements of a beautiful, coming-of-age movie.
Read More: Best Rom-Coms on Netflix
10. Bolt (2008)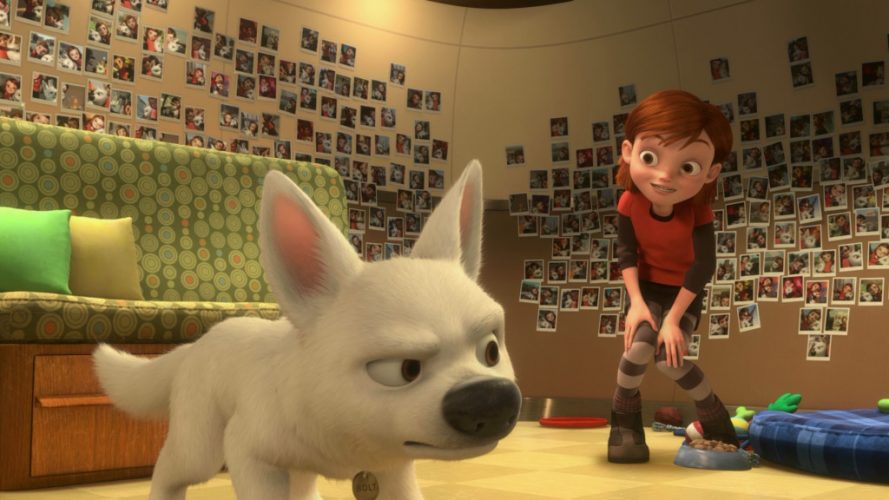 For the lovers of funny flicks, 'Bolt' is surprisingly a blessing in disguise, and also a pretty underrated one at that. To begin with, 'Bolt' is a white shepherd pup who's been adopted by a young girl Penny. Owing to his looks and breed, both Bolt and Penny appear in a television show wherein Bolt plays a super dog with powers such as "superbark" etc. and protects Penny in the time of need. When Bolt thinks Penny has been abducted, he escapes from an on-set trailer and ends up in New York, where, for the first time, he discovers that all his powers were fake and made up. 'Bolt' needs to find Penny while dealing with a lot of other characters including a cat, pigeons, hamsters and lookalikes. A pleasant story with some genuinely funny moments, 'Bolt' is one of the most sensible, relatable flicks on this list that you can stream on Netflix right away.
Read More: Best Disney Movies on Netflix
9. Handsome: A Netflix Mystery Movie (2017)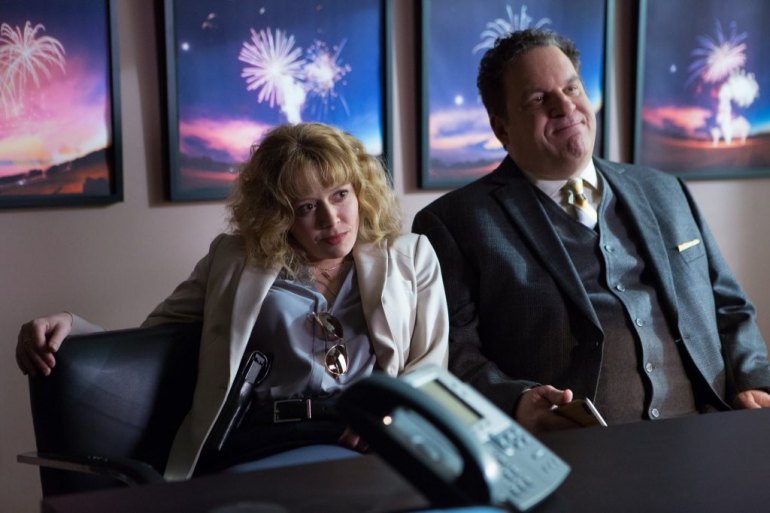 The comedian and actor Jeff Garlin whom we best know from shows like 'Arrested Development' and 'The Goldbergs' is the director and lead actor of this Netflix mystery/comedy film. Garlin's character, Gene Handsome, is a homicide detective working for the LAPD. Though quite adept at his job, what Gene fails in doing well is living his life. He has various personal problems that comically come in between the cases that he tries to solve. Besides Garlin, this film also stars Amy Sedaris, Christine Woods, and Kaley Cuoco. The problem with 'Handsome' is its structure, which becomes so incoherent at times that it becomes quite difficult to grasp where the story is going. The film works as a collection of scenes from the life of a policeman more than a story with a beginning, middle, and an end.
8. Cloudy with a Chance of Meatballs (2009)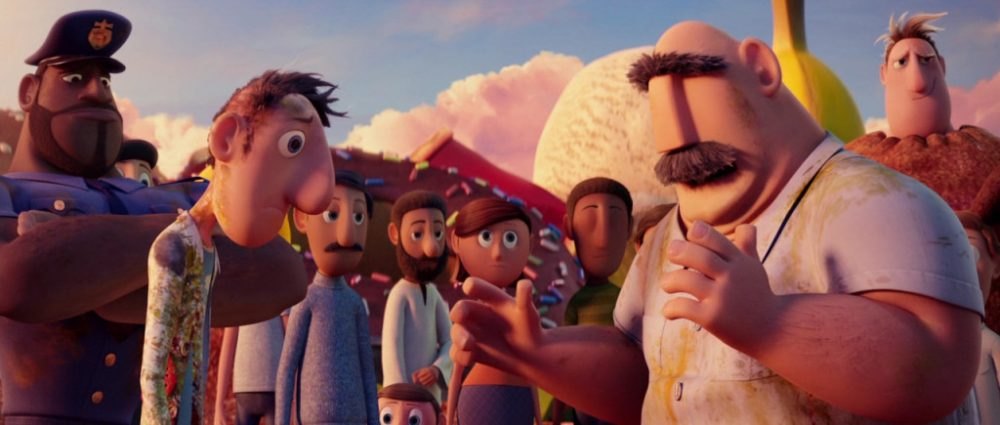 A fun-experiment turned tragedy, 'Cloudy with a Chance of Meatballs' is one of the pioneers in terms of premise after Dexter's Laboratory in creating science humor and a pretty decent one at that. Flint Lockwood is a young aspiring scientist from Swallow Falls – an island city, who lives a sedentary life with his father and a monkey named Steve. He is zealous about many useful inventions, all of which fail miserably. He invents the machine which turns water into food and names it the "Flint Lockwood's Diatonic Super Mutating Dynamic Food Replicator" or FLDSMDFR – which is funny enough. The clouds and rain turn into food materials as he turns the machine every time, thus raining food on the island from cheeseburgers to steaks and meatballs to deserts. Things go awry when the food starts to mutate heavily and a greedy mayor stops Flint from keying in the kill code. Flint must stop the food avalanche that looms in the town. The film comprises of slapstick humor with a touch of science, thus making it a delightful watch.
7. Sandy Wexler (2017)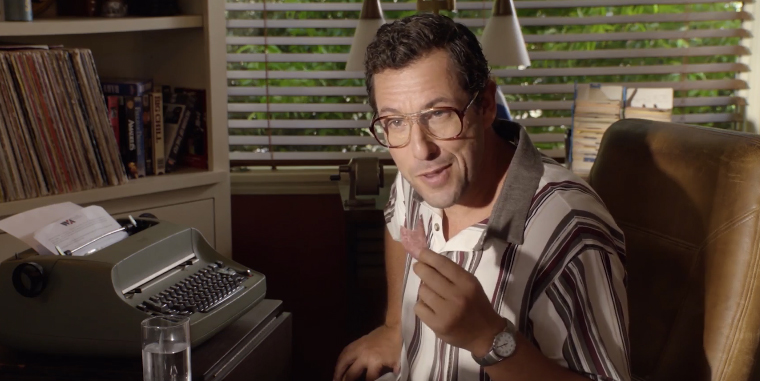 Adam Sandler keeps coming up with his comedy films almost every year, and while most of them are not that great, some truly manage to hit the mark. Unfortunately, 'Sandy Wexler' is among the not so great ones. Here, Sandler plays the eponymous character who is a Los Angeles talent manager. Though diligent, Wexler's questionable working methods have never got him very far in his career. The clients Wexler works for are mainly at the fringes of the showbiz world. It so happens that Wexler one day comes across a marvelous singer, Courtney Clarke (Jennifer Hudson), who signs him on as her manager. Now Wexler has to really up his game to make sure that this girl gets the opportunity she deserves. The film is quite sloppy in its making and is a film which will please the hardcore fans of the legendary comedian.
6. Delhi Belly (2011)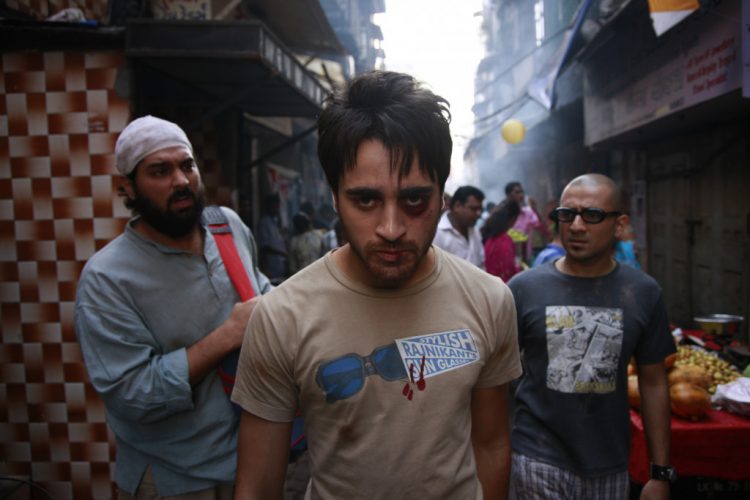 A Bollywood's multilingual flick produced by none other than Aamir Khan featuring his nephew, 'Delhi Belly' is the narrative of Tashi, Nitin, and Arup, who are roommates and live in a run-down apartment in a Delhi suburb. Sonia, Tashi's fiancee, needs to deliver a package to Somyajulu, a dreaded gangster but instead asks Tashi to do it for her. Tashi, in turn, asks Nitin, who is suffering from diarrhea (a.k.a. Delhi Belly) and asks Arup to deliver the package, without knowing the contents. Apparently, the one that had to be delivered to Somyajulu had diamonds in it, but it gets replaced with the stool sample of Nitin, thus leading to a string of comedy of errors. 'Delhi Belly' is all about the slapstick humor and toilet humor combined, along with some groundbreaking performances on the lines of a very relatable story for every Delhiite. Have you watched it yet?
5. Take The 10 (2017)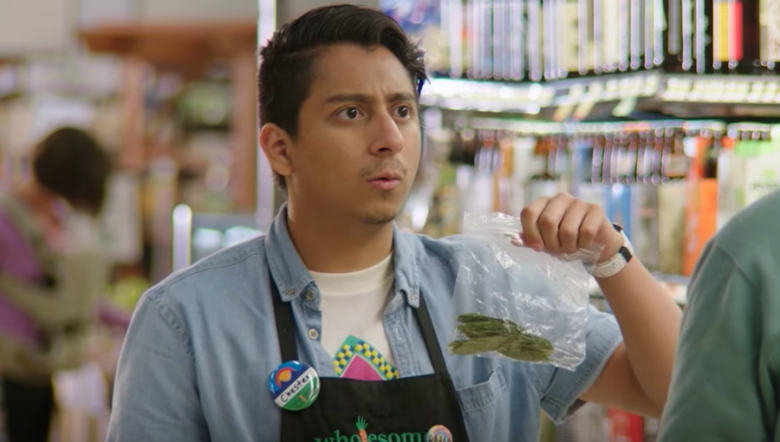 A Netflix original film, 'Take The 10' tells the story of two friends who work as cashiers and want to go to one of the biggest hip-hop concerts in the world. However, their journey has several roadblocks along the way, including a collision of interest with a drug dealer and a store manager. Tony Ravioli, the actor who rose to prominence after working with Wes Anderson in the film 'The Grand Budapest Hotel', does his best with the limited opportunity that the writing provides. 'Take The 10' surely has certain comedic moments, but overall it does not work really well.
4. Girlfriend's Day (2017)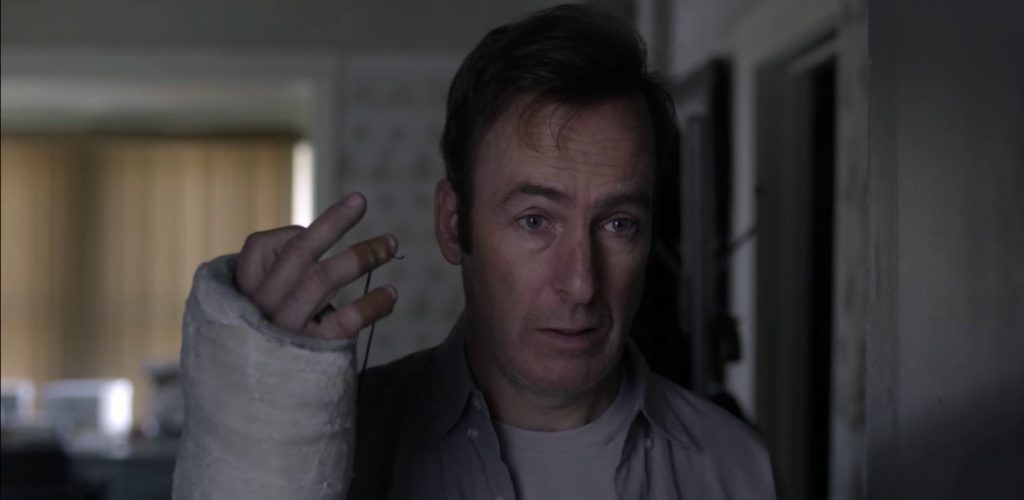 Bob Odenkirk of 'Breaking Bad' and 'Better Call Saul' fame plays the protagonist of this film. His character, Ray Wentworth, is the writer for a greetings card company. Though he is well-regarded for his passionate romantic cards, Ray has of late fallen on the wayward side after suffering from writer's block, and has also been fired. When a new holiday, Girlfriend's Day, is introduced in the town, all greetings card companies rush to make a profit out of it. Ray is rehired by his company who believe he can weave his magic once again. This, in return, takes Ray down a road of murder and deceit. The film uses tropes from the film noir genre and satirizes the same to create some amazing comedic moments. Odenkirk too provides a solid performance as the leading character.
3. Win It All (2017)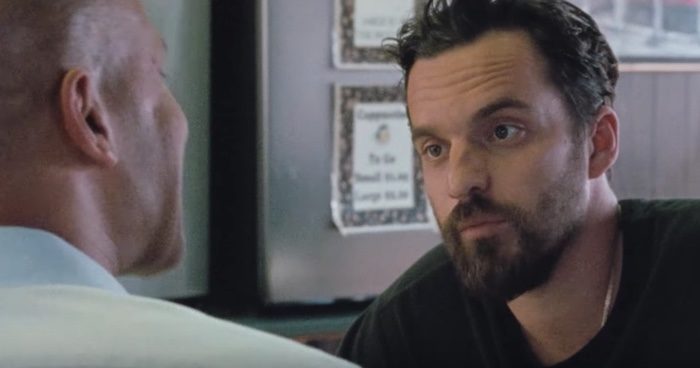 'Win It All' is one of the best Netflix original comedies which tells the story of a small-time gambler's adventures when one gangster asks him to hide some money. The gambler in question, Eddie Garrett, does agree to hide the money, but being a gambling addict, he uses the money and ends up losing it all. Now Eddie has a severe problem in his hands, which, if not dealt with, can even lead to his death. He takes his brother's help and starts on a new job, slowly earning it all back when the gangster whose money it originally is, calls up him and says that he is coming soon to collect the money from Eddie. Our protagonist now must find a way to get all the money at once before things go south for him. A well-written film with great dialog, 'Win It All' is a must-watch among Netflix originals. The performances and the comedy being on point, this film is a cleverly-told entertainer.
2. The Incredible Jessica James (2017)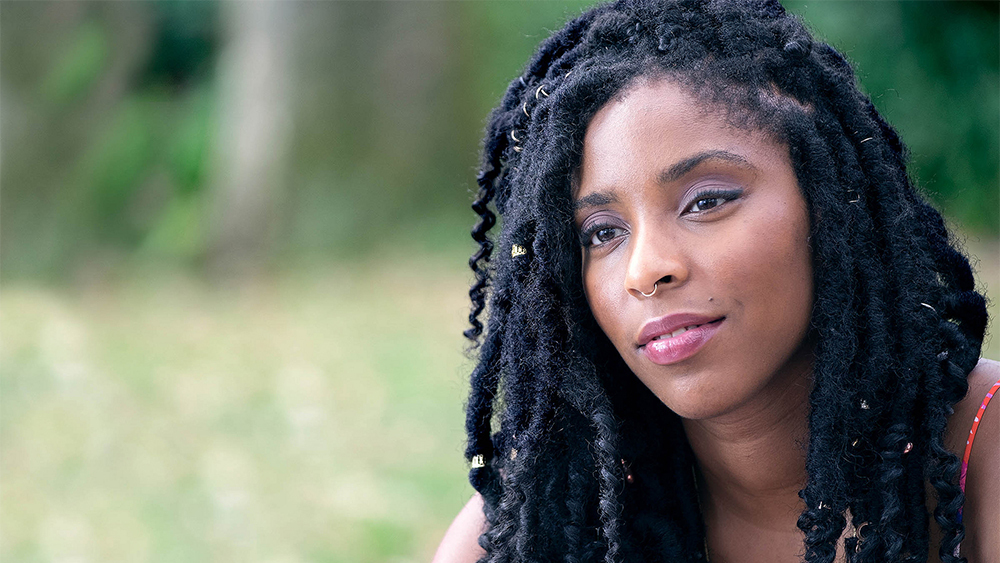 One of the best comedies on Netflix, 'The Incredible Jessica James' is a film by James C. Strouse and stars Jessica Williams in the leading role. The film centers around the eponymous character who is a playwright living in New York City. Jessica is currently a bit troubled after going through a breakup and is looking for a respite of some sort. It is during this point of time in her life that Jessica comes across a guy called Boone who has also recently been through a breakup and thus understands the headspace she is in right now. These two characters soon become good friends and together they try to figure out the course their lives are going to take. Jessica Williams is definitely the main attraction of the film. Whatever lapses the screenplay has are seamlessly covered by her magnificent performance.
Read More: Best Feel Good Movies on Netflix
1. Little Evil (2017)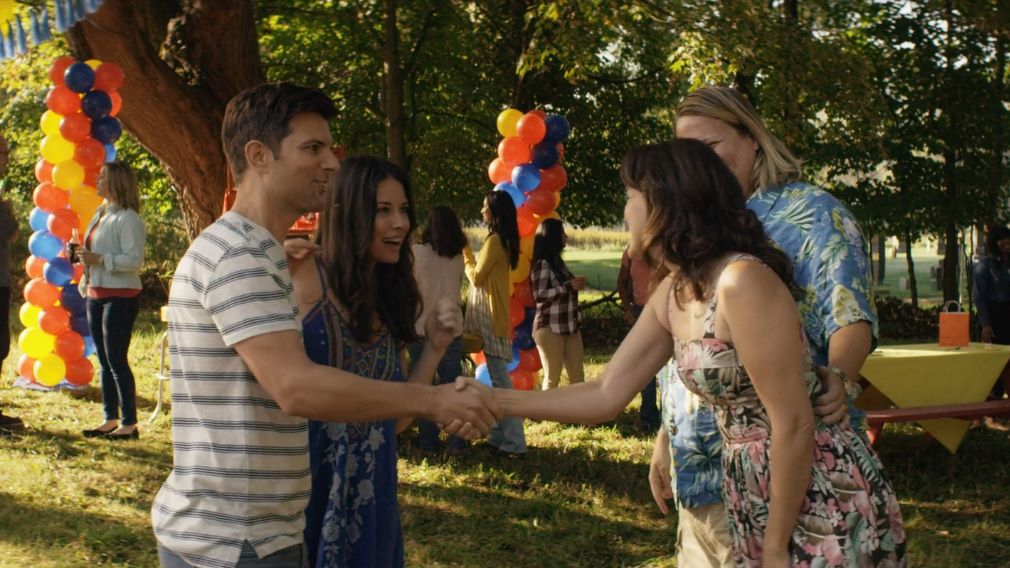 This Netflix comedy film uses a nice supernatural twist to spice things up and make itself stand out from the rest of the productions of the streaming platform. Adam Scott plays the leading character of 'Little Evil', Gary Blooms, who gets married to his girlfriend, a single mother of a 5-year-old boy. This boy, Lucas, always has strange occurrences around him. A teacher committing suicide after scolding him, to him appearing unfazed while a tornado blows by. Gary gets convinced that Lucas is the Antichrist, and now he tries to devise methods to kill the child. As a horror-comedy, this film does really well, capturing the nuances of these two contrasting genres. The direction and the performances are also completely in-synch with the tone of the film.
Read More: Best Horror Movies on Netflix