If you have loved the series 'Breaking Bad', there is a high possibility that you have also come across its spinoff series 'Better Call Saul'. When Vince Gilligan came out with 'Breaking Bad', he quickly established himself as one of the most innovative and creative voices working in contemporary television industry. 'Breaking Bad' went on to become not only a popular series but also is one of the greatest TV shows to have ever graced our television sets. Most of the spinoff shows which release every year are only made to utilize the popularity of the previous show to gain some extra cash while it is still fresh in the memory of the audiences. However, it can be firmly said that 'Better Call Saul' is the farthest thing imaginable from the same. The series is a true masterpiece in its own right and is probably as good as 'Breaking Bad' in terms of interesting characters, a constantly evolving storyline and brilliant writing.
'Better Call Saul' centers around the character Saul Goodman who is the lawyer of Walter White in 'Breaking Bad'. Even in the former show it becomes quite clear that Saul is a man with an intriguing past and a keeper of dark secrets. The character was quite developed in 'Breaking Bad', and here in 'Better Call Saul', we explore his past to figure out the reason why he becomes such a tour de force unto himself. Bob Odenkirk again does an absolutely fantastic job as Goodman. We can also see characters like Gus Fring, Hector Salamanca, Tuco and Mike in 'Better Call Saul' whom we have already seen in action in 'Breaking Bad'. The plot follows a con artist-turned-lawyer who is one of the greatest written characters in modern day television. So, without further ado, here is the list of best TV series similar to 'Better Call Saul' that are our recommendations. You can watch several of these TV shows like 'Better Call Saul' on Netflix, Hulu or Amazon Prime.
5. How To Get Away With Murder (2014 – )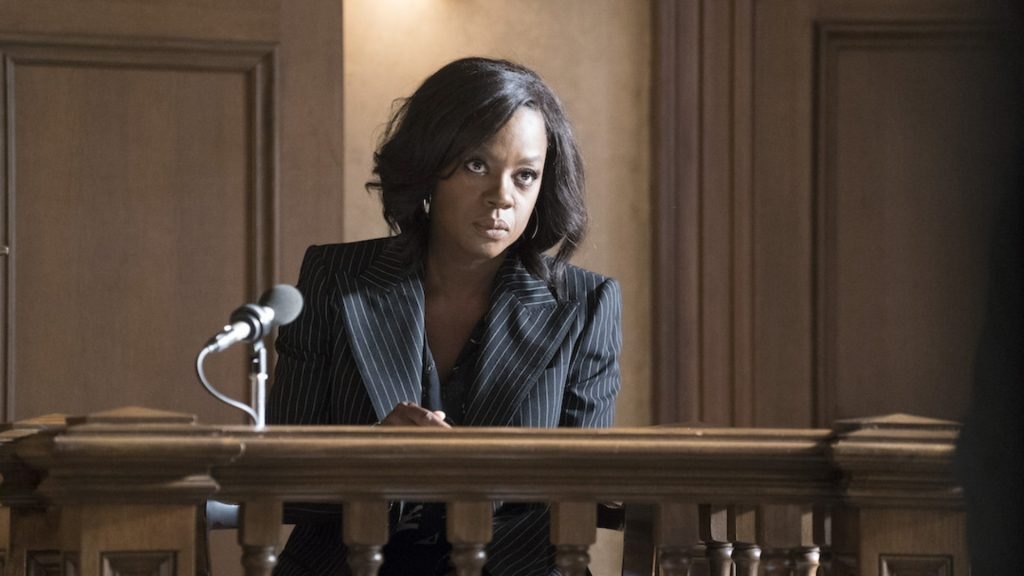 Created by Peter Nowalk, 'How To Get Away With Murder' follows the personal and professional life of a successful lawyer named Annalise Keating. Apart from reaping success and praise of her clients, Keating is a professor of law at a University. Five of her most promising students are recruited by her firm as interns and it is this association which proves to be fatal for Keating. Soon enough, Keating and these interns get involved in two murder cases, and it is Keating's skills in dealing with such cases that has to come into its full effect if these people have any chance of avoiding jail time.
A thrilling TV show with an interesting premise and a highly talented ensemble cast are the USPs of this series. The character of Annalise Keating is masterfully portrayed by Academy Award-winning actress Viola Davis. She also managed to grab the Primetime Emmy Award for Outstanding Lead Actress in a Drama Series for her performance in this series. The characters of Goodman and Keating are similar in many ways. They are very closely associated with criminals and do not even hesitate committing crimes themselves if the situation arises. It is this daring nature of theirs that makes both the characters fall in threatening situations, but with their sheer intelligence, they are able to avoid any severe damage either to their personal and professional spheres of life.
4. Breaking Bad (2008 – 2013)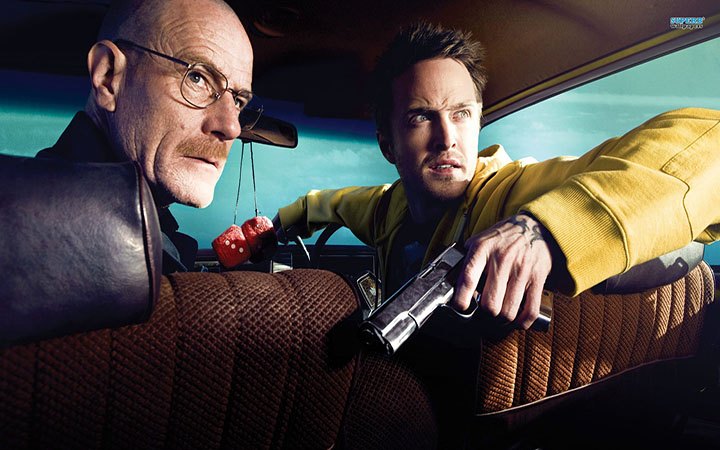 This is where it all began. The day the pilot episode of the cult AMC series 'Breaking Bad' aired with a half-naked Bryan Cranston standing with a pistol in hand, we knew we were onto something special. The focus of 'Breaking Bad' is on the character of Walter White who is a high school chemistry teacher working at a level far below his talents. When diagnosed with lung cancer, he decides to make some extra money by making and selling drugs. Soon, he becomes one of the popular drug dealers with his product which is a favorite among meth-heads because it is the purest form of the drug available. Soon Walter's reputation as Heisenberg, the best meth cook in the world reaches far and wide, making him a kingpin in the underbelly of drug trade.
'Breaking Bad' boasts of a water-tight screenplay and brilliant filmmaking in each and every episode. The superior performances by lead actor Bryan Cranston, Aaron Paul, as Jesse Pinkman, and Anna Gun as Walter's wife Skylar are some of the best you will see on television. Walter is a character who has never achieved much in life. But when he enters the drug trade, the desperate man realizes that he is tailormade for this. This belief soon proves to be true when he becomes the centerpiece of a billion-dollar drug empire. The power which Walter enjoys keeps taking him back to the trade even when he has earned enough money to last him a couple of lifetimes. The deep psychological layers of the character are fascinatingly portrayed on the screen through well-written situations. Some of the episodes of 'Breaking Bad' can be treated as masterclasses in TV series filmmaking. Cranston was awarded the Primetime Emmy Award for Outstanding Lead Actor in a Drama Series four times for his performance in the series.
Read More: TV Shows Like Breaking Bad
3. Sneaky Pete (2015 – 2019)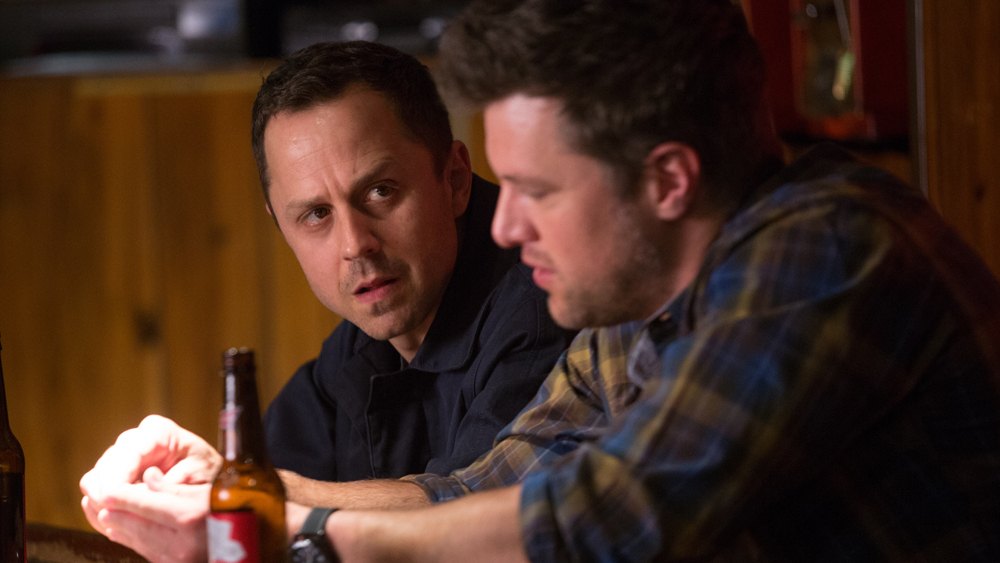 Created by David Shore and Bryan Cranston, 'Sneaky Pete' is a story about a con-man who walks out of the prison after completing his sentence. But the outer world awaits him with the ominous news of a ruthless gangster cut loose out there in search of the con-man who had once robbed him. This conman, Marius, decides that the only way he can get rid of this problem is by living under a false identity, that of his cellmate in prison, Pete. Marius even starts a life with Pete's family who do not realize this person is not actually a member of their family.
However, living under a false name has a lot of problems of its own, and these keep making Maurice fall into a larger trap than what he initially tries to escape. The reason that we find 'Sneaky Pete' on this list is that this show is also about a person who is using a false name to escape his past. Similarly, it is ex-con Jimmy McGill who has now taken up the name Saul Goodman to start a fresh life. Both these characters are doing away with their identity to be able to sustain their lives. We realize that family name is just a symbol we like to identify ourselves with, but when push comes to shove, nothing is more important than existence. 'Sneaky Pete' mostly received positive critical acclaim, with reviewers praising the finely blended comedy and crime drama aspects of the show.
Read More: TV Shows Like Sneaky Pete
2. Fargo (2014 – )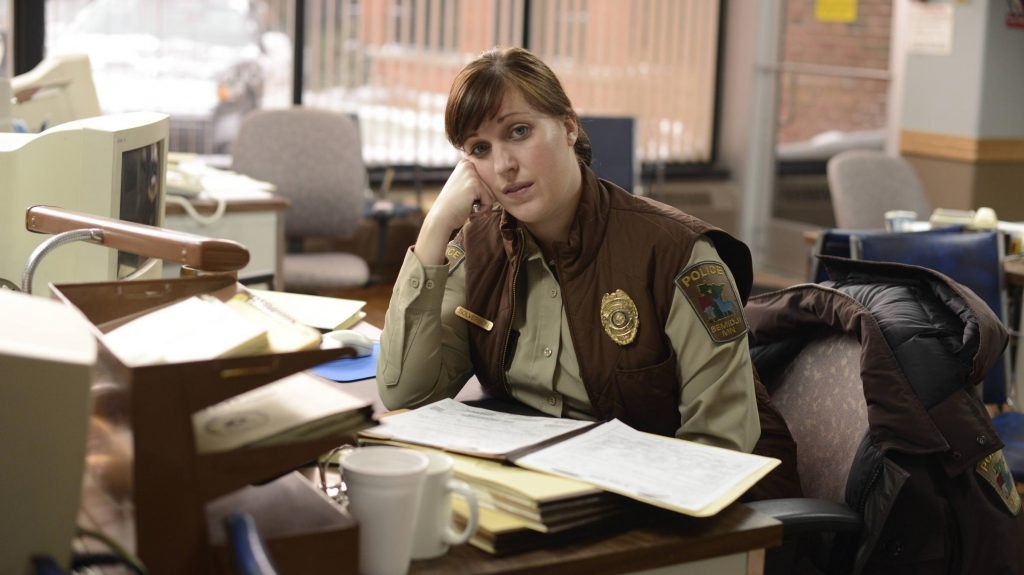 'Fargo' is a TV series which draws inspiration from one of the most seminal crime-drama films of all time of the same name and is directed by the Coen brothers. Each season of the show is based on a different story, with one character connecting the first and second seasons. 'Fargo' is on this list because the way the script of this FX series is given a unique treatment is quite similar to what is done with 'Better Call Saul'. Both the stories boast of very real-life situations and characters who are suddenly thrown into extraordinary situations. This juxtaposition in approach delivers each unexpected bursts of violence with penultimate impact on the viewers. 'Frago' garnered widespread critical acclaim for its unique character arcs and plot points that keep us on the edges of our seats.
1. Ray Donovan (2013 – )

Ray Donovan is one of the most courageous negotiators out there. His job is to settle the differences between his law firm and its difficult clients. However, as he keeps looking out for solving the problems of other people, it is his own life that keeps getting more complicated. His father, who is a hardened criminal, is released from prison and lands in his life only to escalate problems. The reason this Showtime series is on this list is that just like Saul, Ray is a very daring character when it comes to unexpected twists and turns in life. Both of them manage to mediate deals for some of the most dangerous people in the world. But each time, it is Saul or Ray who comes out on top. The series juxtaposes Ray's family life with that of the violent world his clients reign. This aspect of the series elucidates to us the different facets of American life and how vastly dissimilar they are from each other.
Read More: TV Shows Like Bodyguard