'Bodyguard', written and created by Jed Mercurio, is a BBC drama starring Richard Madden and Keeley Hawes as the protagonists. The show debuted on BBC One on 26 August 2018, garnering the highest viewership for the channel since 2008. 'Bodyguard' introduces us to war veteran David Budd (Madden), who joins as a police sergeant in the Royalty and Specialist Protection branch of London's Metropolitan Police Service. Here, he is assigned the task to protect the home secretary, Rt. Hon. Julia Montague MP (Hawes). Montague, a ruthless and ambitious politician wants to design novel invasive surveillance techniques for the security forces. The controversial diplomat is often branded as a sociopath by her peers. Budd, who finds himself not agreeing with most of Montague's policies, has to decide between duty and his own personal beliefs. Meanwhile, he also has to deal with the physical scars and psychological trauma from his time serving in a war-torn Afghanistan.
So, have you watched all the episodes of 'Bodyguard' yet? If yes, then you must be looking for shows in the same genre that explore similar concepts and themes. Here's the list of best shows similar to 'Bodyguard' that are our recommendations. You can watch several of these series like 'Bodyguard' on Netflix, Hulu or Amazon Prime.
10. Tom Clancy's Jack Ryan (2018-)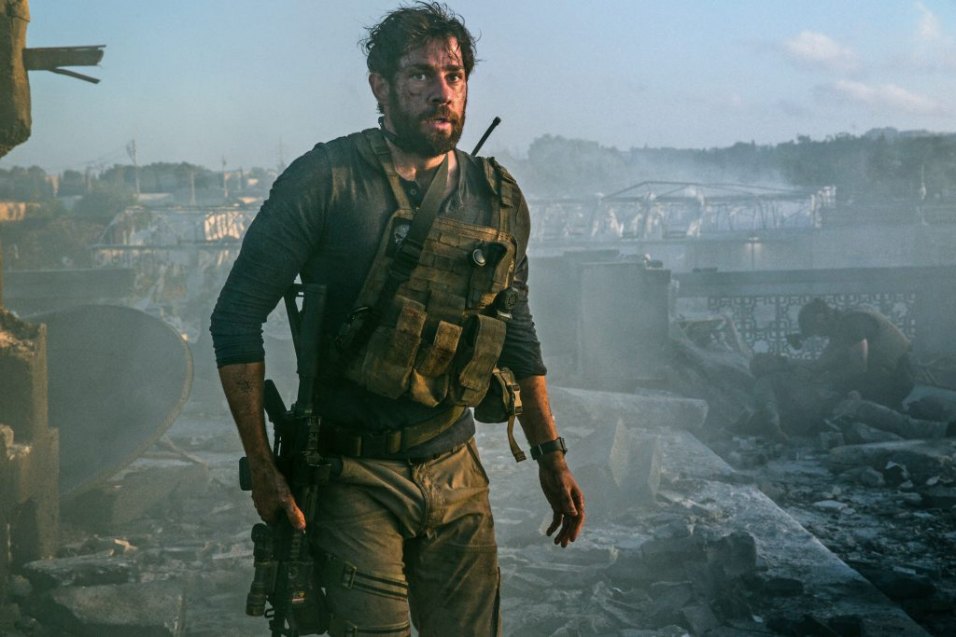 The political action thriller drama, 'Tom Clancy's Jack Ryan', is based on characters from Tom Clancy's fictional world, 'Ryanverse'. This Amazon Prime Video original is created by Carlton Cuse and Graham Roland and stars John Krasinski as the eponymous protagonist. Jack Ryan is a CIA analyst who leaves his secured desk job and takes to the field after he finds out that a string of suspicious bank transfers is connected to an upcoming Islamic terrorist, Suleiman.
9. Line of Duty (2012-)
Created by Jed Mercurio, 'Line of Duty' is a BBC police procedural drama. It debuted on BBC Two on 26 June 2012 and was branded as the channel's best-performing drama series in ten years. The critically acclaimed show follows D.S. Steve Arnott, who is transferred to the Anti-Corruption Unit 12 (AC-12) from his original post as an Authorised Firearms Officer after he denies to cover an illegal shooting by his own teammates. Here, he partners with the expert undercover officer named D.C. Kate Fleming to unravel corruption cases within the police force. The duo works under the supervision of Superintendent Ted Hastings. Other senior investigating officers include D.C.S. Patricia Carmichael from AC-3 and additional officials from AC-9. These members are responsible for rooting out corruption and unraveling the department's links to the world of organized crime.
8. Collateral (2018)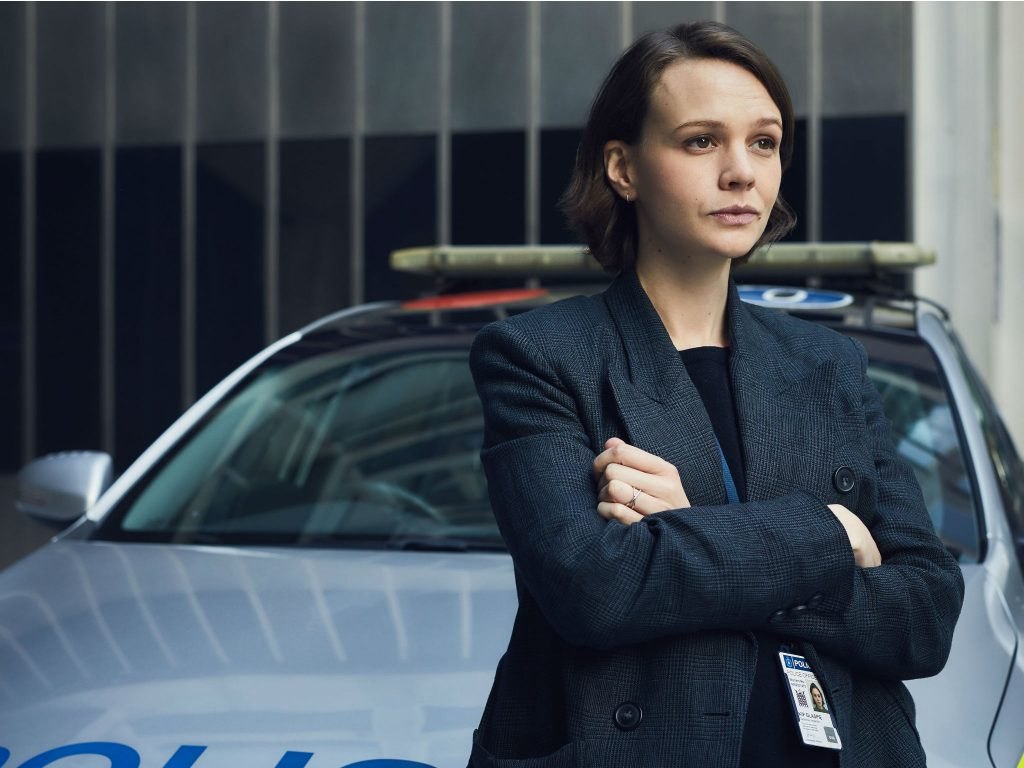 'Collateral', yet another British crime-thriller, is a four-part mini-series that takes us to the depths of London. The entire show takes place over a time frame of four days. The story begins with the fatal shooting of a pizza delivery driver in South London. Detective Inspector Kip Glaspie is assigned to lead the investigation. However, after probing deep into the circumstances surrounding the incident, she does not believe that this is just a random act of violence. Further inquiries lead her into the darker side of London's underworld. Meanwhile, political entanglements are revealed when diplomat David Mars tries to contain his turbulent relationship with his unpredictable, cannabis-addicted ex, Karen. What starts as a random accident now begins to turn into a complicated case of connected circumstances, interlinked with various prominent members of British society.
7. State of Play (2003)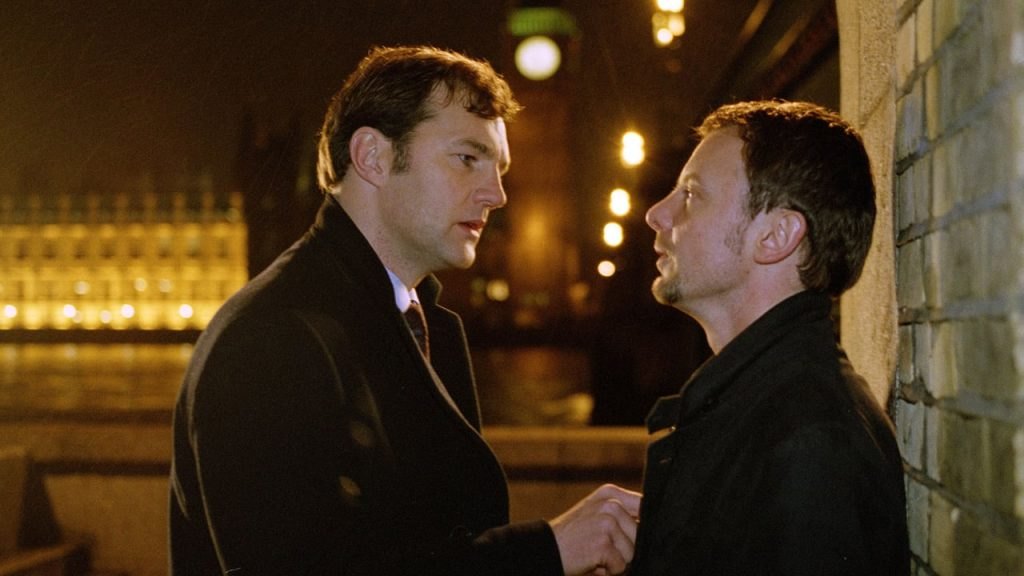 'State of Play', written by Paul Abbott and directed by David Yates, is a BBC One TV drama that aired in 2003. The story revolves around investigative journalism where the newspaper, The Herald, probes the death of a political researcher, named Sonia Baker. This incident seems connected to another murder, where a fifteen-year-old teen Kelvin Stagg is killed, apparently for being related to substance abuse. The duo that leads the investigation comprises leading journalist, Cal McCaffrey, and his buddy, Stephen Collins. Collins, a Member of Parliament, is the employer of the murdered woman. Starring David Morrissey, John Simm, Kelly Macdonald, Polly Walker, Bill Nighy, and James McAvoy, 'State of Play' follows the investigation which gradually establishes that the deaths are, in fact, interlinked. Not only this, but the additional analysis also unravels a conspiracy, interwoven with the oil industry that is backed by corrupt, prominent British officials.
6. Bancroft (2017-)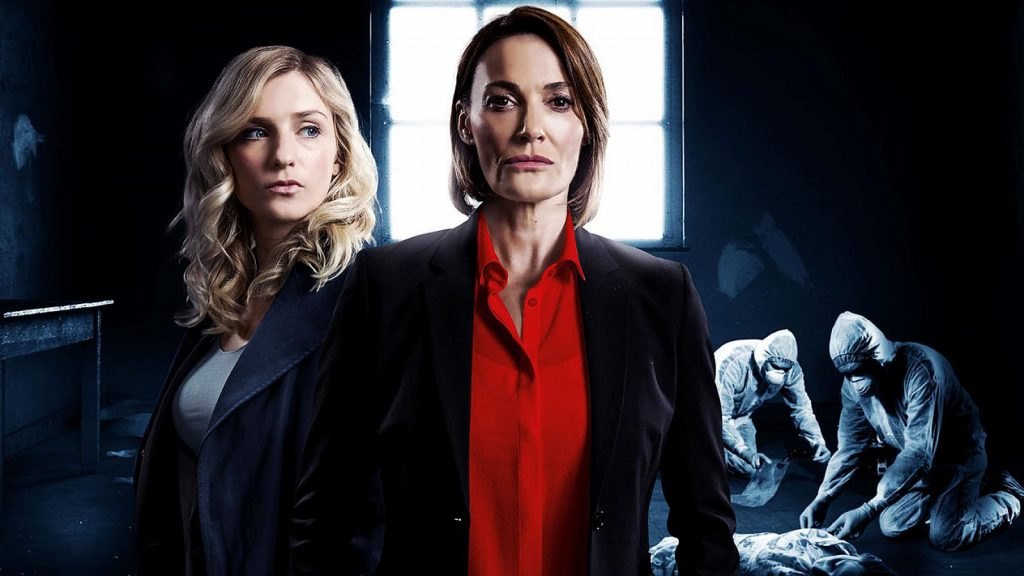 'Bancroft', written by Kate Brooke, narrates the tale of a respected and dedicated police officer, named DCI Elizabeth Bancroft. Because of her honesty and service, she is admired by her colleagues and is currently awaiting her promotion to Detective Chief Superintendent. On the other hand, DCI Bancroft also wants to take down the brutal Kamara gang, led by Athif, who controls the town via fear and violence. But things take a turn for the worse when Kamara gets involved in the illegal arms trade. And this is just not the end of Bancroft's problems. When a new recruit joins the team, his incessant probing threatens to unravel the secrets from her troubled past.
5. Liar (2017-)
Created and written by Harry and Jack Williams, 'Liar' stars Joanne Froggatt and Ioan Gruffudd as the protagonists. Laura Nielson works as a smart and capable teacher and is trying to cope up with her ongoing breakup. This is when she meets the recently widowed and renowned surgeon Andrew Earlham on a date. However, the meeting does not go as planned, leading to an evident and subsequent fallout. But this event comes with its deadly consequences when Laura accuses Andrew of rape. 'Liar' is a psychological thriller that examines both sides of the truth and explores how the resultant aftermath affect each character's family and relationships.
Read More: TV Shows Like American Vandal
4. The Politician's Husband (2013)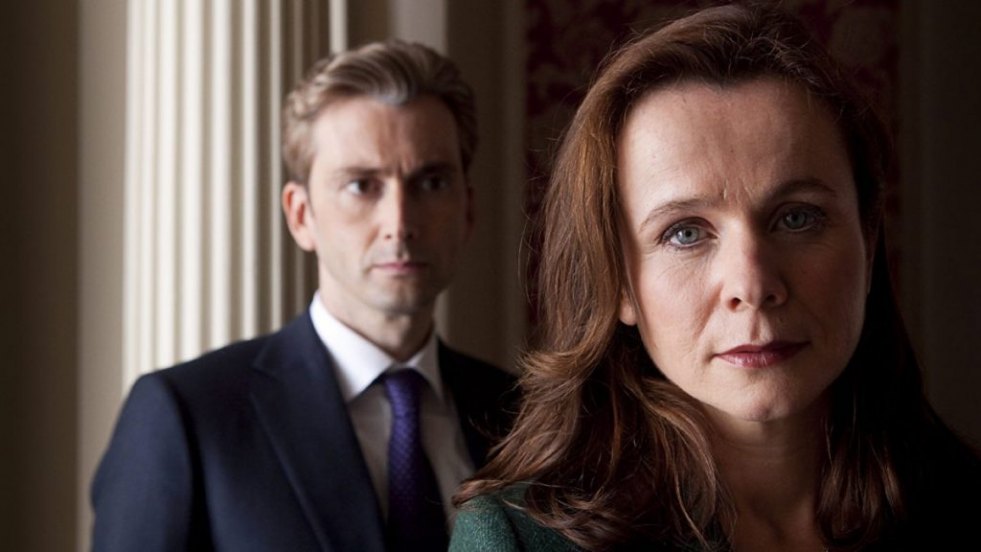 'The Politician's Husband', written by Paula Milne, is a BBC Two drama that introduces us to Senior Cabinet minister Aiden Hoynes and his wife Freya Gardner. The duo makes for a prominent and famous political couple. As a part of a planned leadership bid, Hoynes resigns from his post. But the plan does not go as he had intended when his equally ambitious friend Bruce Babbish, in a game of deceit and lies, speaks out against Hoynes' resignation. Babbish enlists the help of Chief Whip Marcus Brock to execute his own personal agenda. On the other hand, Freya, who is currently looking after their kids Noah and Ruby, takes Aiden's place in Cabinet. Additionally, the couple also discovers that Noah has Asperger syndrome. Aiden and Freya now have to struggle against all odds in their battle for survival, both in their personal and professional lives.
Read More: TV Shows Like What/If
3. Undercover (2011-16)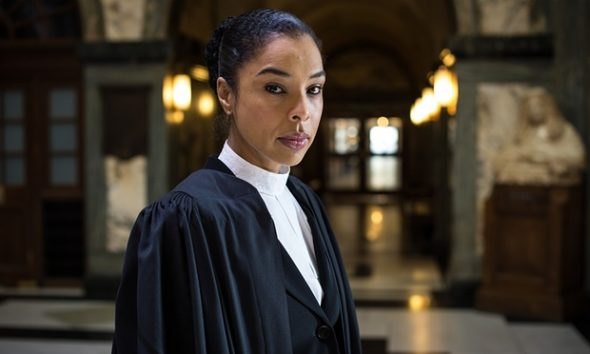 'Undercover' is a six-part crime drama, written by Peter Moffat. It is centered around a successful barrister named Maya, who is on her way to becoming the first black Director of Public Prosecutions. Everything seems fine and Maya leads a content life with her husband and three kids. However, things take a shocking turn when she uncovers some unexpected truths about her partner, Nick, a former undercover officer. Maya discovers that he had been lying to her for years and hence, decides to probe further into his past. On the other hand, Nick tries his best to conceal his previous life from his family and wife. Delving deep into the nuances of interracial relationships. 'Undercover' makes for an enlightening watch.
Read More: TV Shows Like Altered Carbon
2. House of Cards (2013-2018)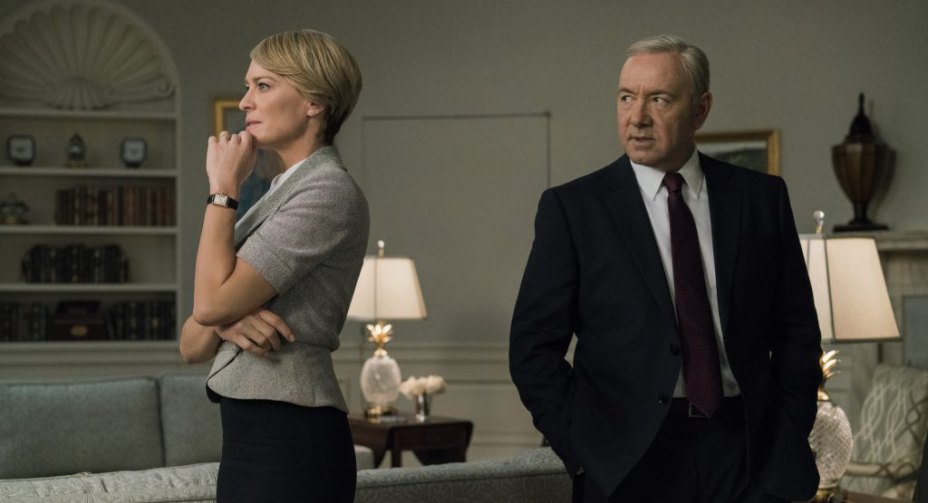 'House of Cards,' created by Beau Willimon, is an acclaimed political thriller based on the 1990-released eponymous BBC miniseries, which is again an adaptation of Michael Dobbs' novel of the same name. This Netflix original is set in Washington, D.C. and chronicles the life of Congressman Frank Underwood. Underwood is a Democrat from South Carolina's 5th congressional district and House Majority Whip. The show also introduces us to his equally ambitious wife Claire Underwood. When Frank is not successful in being appointed as the Secretary of State, he hatches an elaborate plan with Claire in order to gain power. Depicting ruthless pragmatism, manipulation, betrayal, and power games, 'House of Card' gives a real-time view into the lies and deceit that rule the political world.
Read More: TV Shows Like House of Cards
1. Homeland (2011-)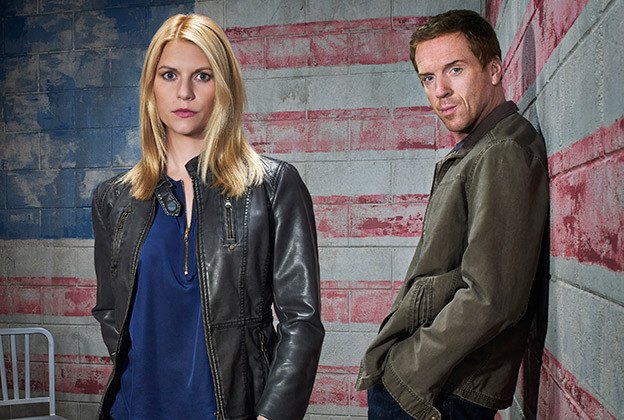 'Homeland', developed by Howard Gordon and Alex Gansa, is a spy thriller series. It is adapted from 'Prisoners of War', an Israeli TV show. The story revolves around Carrie Mathison, a CIA official diagnosed with bipolar disorder. It also introduces us to Nicholas Brody, a U.S. Marine Corps Scout Sniper, who had been held captive by al-Qaeda as a prisoner of war. As per Mathison, she believes that Brody is now a threat for the US as he had been 'turned' during his time with his captors.
Read More: TV Shows Like When They See Us