"Oh My God! Did you see…? Do you know…? How could she…?" If you watch drama, you'll always have something to talk about. You start off talking about how the lead character of a drama did a certain something and end up drifting into a conversation about something much deeper. This is what we love about dramas, don't we? They are exaggerated versions of our "not so happening" lives that make us wonder what we would do if we were exposed to the situations in them. Good dramas try to confront us with real-life problems. And from time to time, don't we all just love TV analogies when we're counseling a depressed friend. We know those analogies are a little overboard and so does everyone, but they do make us feel good.
But dramas not only have an emotional impact on us but also a deeper physiological effect. They make our hearts beat faster with cliffhangers and plot twists. Our breathing patterns fluctuate when we watch something extremely intimidating and our senses flare up with these dramas. These shows stimulate us in a way that most things in real life don't and they give our lives new meaning. Think about those days at your office or school when you can't wait to go back home to watch the next episode of a drama show. That's your mind craving stimulation there, and some shows will take this stimulation to a whole new level.
Attracting too much drama in real life can have serious consequences on us and the people around us, so it's always better to go for an option that's less destructive and indeed more entertaining. Drama movies are great but they end too soon and the drama buildup in those 2 hours is sometimes not enough. Sometimes, we need something more that's more consistent and long term. This is where TV shows come in. There's a long list of TV shows that have dramas that will completely make you step out of your own life and live the life of someone else, forgetting all your life problems for once and facing a fresh new perspective from someone else's eyes. A lot of these TV shows are also available on Netflix now, so you have the freedom to tune in anytime and watch these. So, here's the list of really good drama shows on Netflix that are available to stream right now.
20. Sex Education (2019 – Present)
Young or old, this show will be relatable for you in one way or the other. 'Sex Education' is not just about sex, but also about a lot of real-life problems faced by everyone. It's also about making the right choices and living a respectful life, no matter who you are. Most of all it's about self-acceptance in a world that keeps trying to bring you down for being who you are. The show revolves around the life of Otis, a young, socially awkward teenager whose mother is a sex therapist. He soon realizes that he too has the ability to comfort those who are sexually distressed. Otis starts counseling the students of his school and gets popular for his ability to help teenagers with sex problems. Each episode features a new story of a new bunch of teenagers who are experiencing sex-related problems. The show has a lot of life lessons, comedy and a whole lot of drama that make it binge-worthy.
19. Breaking Bad (2008 – 2013)
Starring Bryan Cranston and Aaron Paul, this show is beyond perfect. 'Breaking Bad' is not only one of the best TV shows on the online streaming service, but also one of the best TV shows ever made. The series revolves around a man named Walter White who is diagnosed with Stage III cancer and only has two more years to live. Walter decides to enter the world of selling drugs so that he can earn enough money to secure the future of his family before he's dead. He takes the help of his former student Jessie to get familiar with the world of drugs and the two set out on a journey of completely transforming themselves and at times, even losing themselves to the success and failures of their illegal business.
18. Gypsy (2017)
'Gypsy' stars Academy Award nominee Naomi Watts, who plays the role of a therapist based in New York and seems to have the most perfect life that's straight out of a movie. However, things take a turn when she gets involved in illicit and intimate relationships with her own patients and she finds her sense of reality starting to fade into crimes of passion. Naomi Watts does not fail to impress with her role in this psychological drama. 'Gypsy' will keep you engaged throughout with its slow yet engaging drama and slow burning thrill. A must watch indeed.
17. Halt and Catch Fire (2014 – 2017)

'Halt and Catch Fire' is set in the 1980s when personal computing is going to be the next big thing. The series revolves around this technological boom seen through the eyes of three people — an engineer, a prodigy and a visionary. Their ideas and innovations confront big players in the personal computing world of that time and also open doors of opportunities for them to create their own legacy. Along the way, they'll also have to deal with their growing egos and greed as the times start changing and they move closer to their dreams. This is a great series for all technology lovers out there as it gives you a fair amount of drama along with shedding some light on the technological history of the world, most of which is very close to reality.
16. Hap and Leonard (2016 – 2018)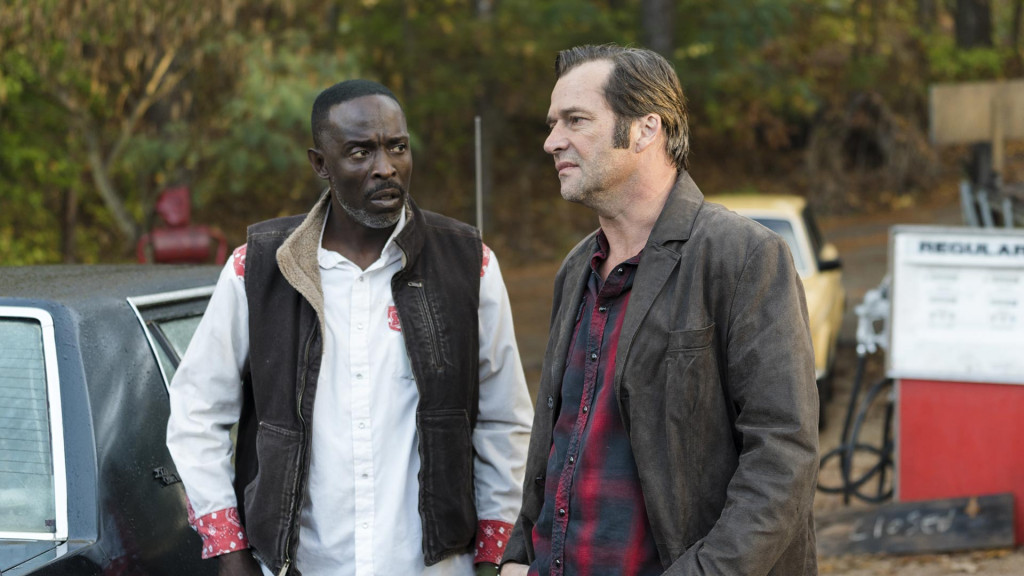 Hap Collins, an East Texas white man, and Leonard Pine, a gay black Vietnam war veteran always end up at the wrong places at the wrong time finding themselves in the middle of crimes they had no intentions of investigating previously. This dark comedy drama has only 6 brisk episodes in each season that make it perfect for a binge. Each season revolves around a unique story of its own just like the novel it is based on. The show is a mixture of some great dark humor along with some really serious drama and gory violence. The amazing buildup of the two main characters in the show and their perfect dialogue delivery make this one an absolute gem that will surely be worth your time.
15. Narcos: Mexico (2018 – Present)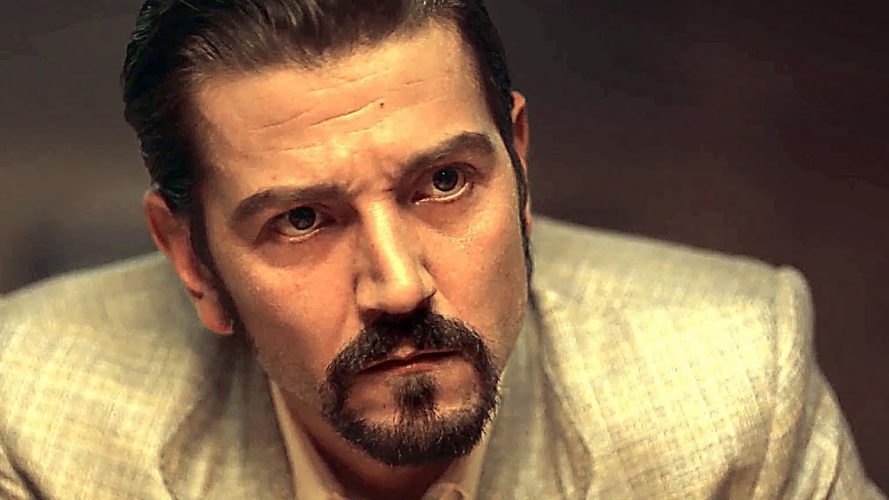 With only eleven episodes and one season out till date, this show is already doing really well. 'Narcos: Mexico' was initially intended to be the fourth season of the original 'Narcos' but it was later decided that it will be a spin-off of the original. This Netflix crime drama has been gaining immense popularity since its release for its insanely good depiction of the drug wars in Mexico. It revolves around the rise of Guadalajara Cartel while also focusing on an American DEA agent's special assignment, for which he is sent to Guadalajara. This show may be a little weaker than the original series but still manages to engage you throughout with its characters and slow burn storyline. Crime drama lovers will surely enjoy this one and we hope that the best is yet to come in the upcoming seasons.
14. Rectify (2013 – 2016)
'Rectify' is one of the best prison dramas out there that's lost somewhere in the shadows of the online streaming service. It is surprising how only a few people know about it. If you are one of those many people who haven't heard or seen this one, give it a shot and you will surely not be disappointed. The show revolves around a man who had been serving in prison since the past 19 years for the brutal rape and murder of his 16-year-old girlfriend and is finally released after DNA evidence proves his innocence. But now he is confronted by locals and family members after he comes back to his childhood home. The show lets you decide whose side you're on as a viewer, and views with respect to the protagonist's innocence will be questioned from time to time.
13. The Crown (2016 – Present))
'The Queen' is a well-researched historical drama that takes you on a journey through the newly crowned Queen Elizabeth II who has to lead the world's most famous monarch at the age of 25 and also maintain a relationship with Prime Minister Sir Winston Churchill. With this show, be prepared to watch a part of history that you will not find anywhere else because most of it has remained hidden behind closed doors of the Westminster and the Buckingham Palace. You will enter the private life of the Queen and her journey through this world of power and romance that shaped the second half of the 20th Century.
12. Stranger Things (2016 – Present)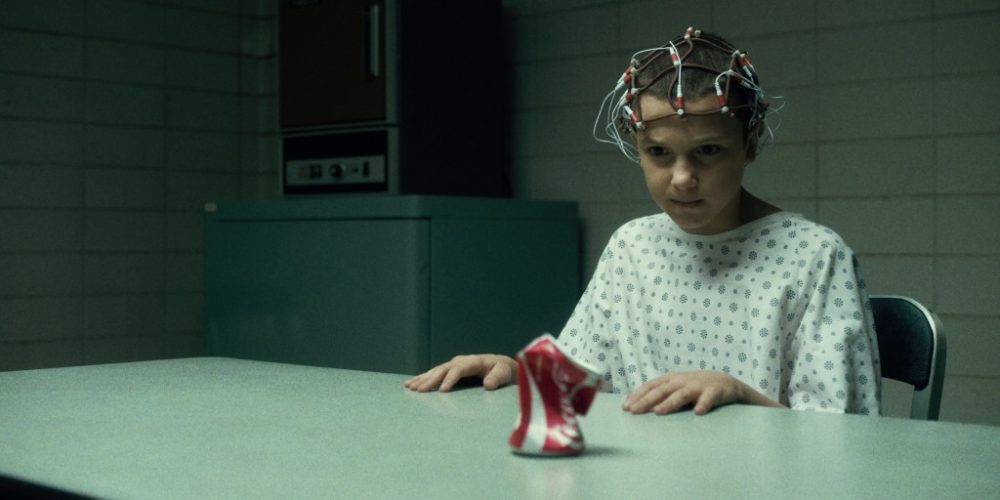 'Stranger Things' seems to have a strange resemblance to the anime 'Elfen Lied'. If you ever got the chance to watch the anime and enjoyed it, then you'll surely love this TV show as well. The show is set in a small town where everything spreads like wildfire because everyone seems to know everyone. An experiment somewhere in the shadier corners of the town sets off a chain reaction of events that lead to the disappearance of a kid and the appearance of a very strange girl who holds extraordinary powers that may be the only ray of hope that can save the town from the dark forces that are starting to invade it. No matter what your age is or wherever world you live in, all I'm going to say is — watch it!
11. Black Mirror (2011 – Present)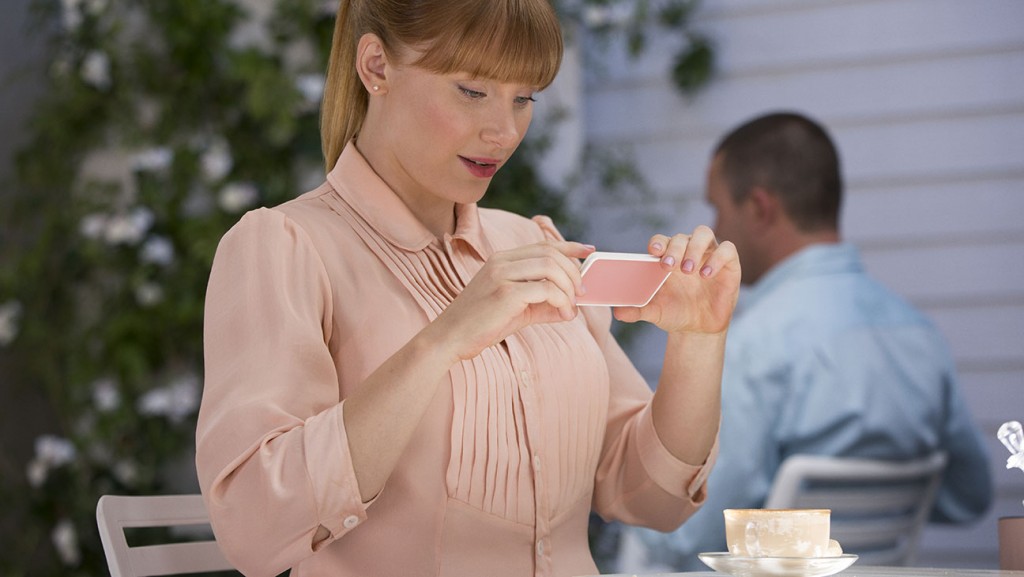 'Black Mirror' is an anthology series with each episode offering a unique dark science fiction story about the darker side of technology and how it may have a very negative impact on our future. You can just choose any random episode that suits your interests and look into it like you're watching a movie without going through the burden of watching the whole series. Some episodes are so good they'll leave an impact on you long after you're done watching them. Some may even resurface deep emotional distress that you may be dealing with, so be careful when you watch it. If you're having trouble deciding which episode you should start with, then just go through our list of episode rankings.
10. Orange is the New Black (2013 – Present)

'Orange is the New Black' is a very entertaining drama series that revolves around the lives of women who are roofed under a prison. The protagonist here is Piper Chapman who goes through a transformational journey after she is sentenced to serve 14 months in prison for her involvement in a drug smuggling business. The show mainly focuses on Piper's transformation as she tries to adapt to the hostile prison environment, deals with issues concerning her sexuality and also focuses on her relationship with her fiance outside the prison. The show also alternates between the back stories of each prisoner that tells you how they ended up in prison. This series will make you go through a wide range of emotions as the characters of the show go on their own emotional journeys.
9. You (2018 – Present)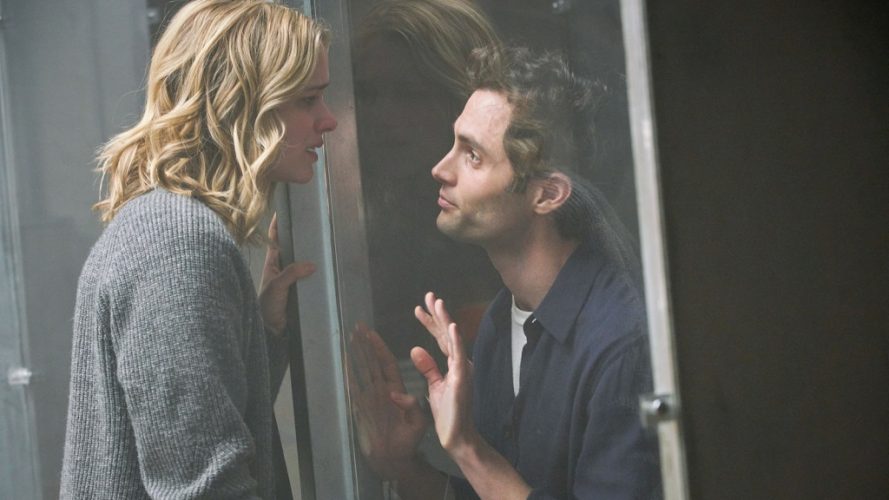 Obsessed lovers make the best stories and this show proves that. Penn Badgley plays the role of Joe Goldberg who is a bookstore manager and is too smart for his own good. He runs into an aspiring writer one day and at a glance, develops a crush on her. Determined to make her fall for him, Joe uses the internet to stalk her and find out every little detail about her that will help him get her. What began as an infatuation soon turns Joe into an obsessed lover who will do anything and everything to keep her with him. Penn Badgley who mostly went unnoticed throughout his movie career finally gets recognized for his acting talent in this one. This creepy thriller drama is surely what you're looking for.
8. House of Cards (2013 – 2018)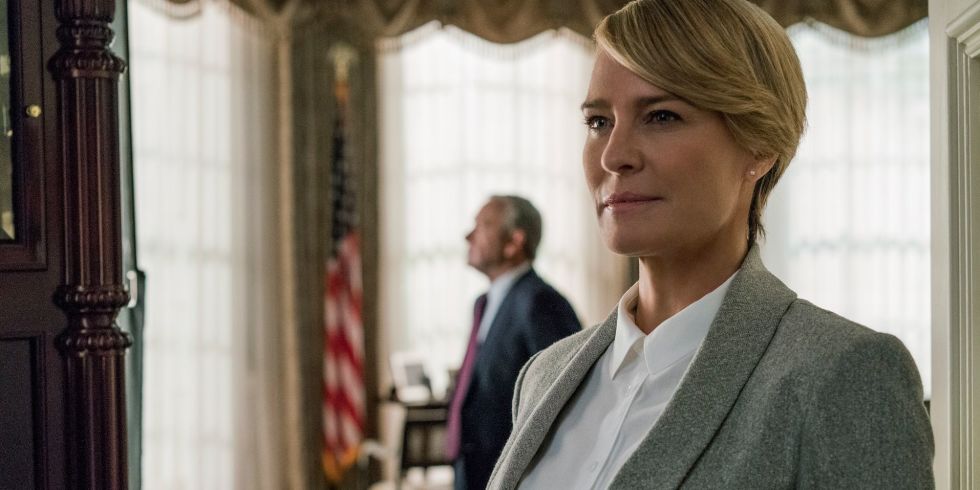 The show is an adaptation of a BBC miniseries that goes by the same name and was based on a novel written by Michael Dobbs. 'House of Cards' tells the story of a corrupt politician who is accompanied by his wife and together, they share the same intentions of conquering everything to fulfill their greed for power. This show is highly addictive and you won't even stop to think twice before moving to each season. The show also has some dark satire that is not for the weak. The first five seasons were absolutely phenomenal and will keep you engaged throughout. The sixth season is a little disappointing compared to the other five but if you manage to make it this far, you might want to finish the entire series.
7. 13 Reasons Why (2017 – Present)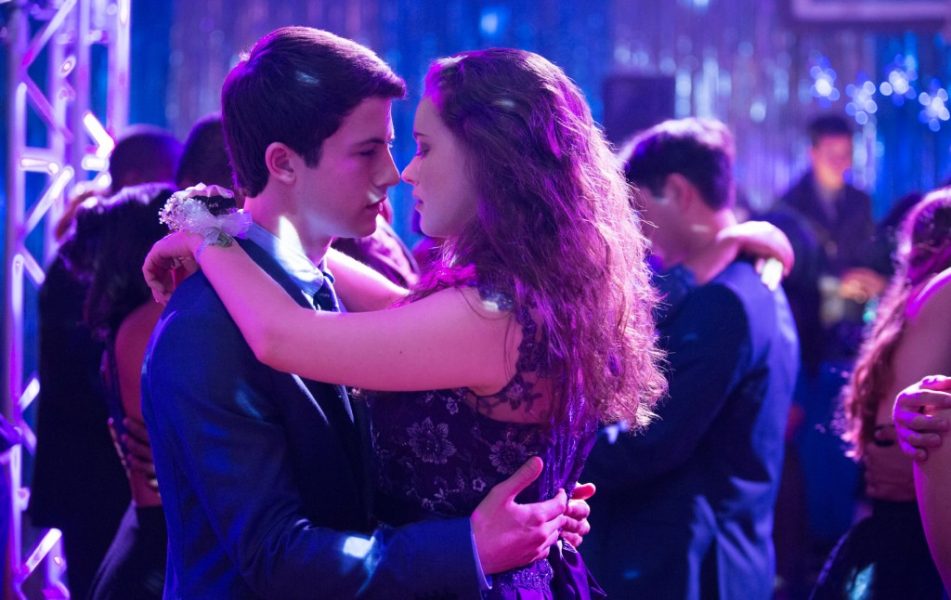 This teen drama tries to send out a deeper message about bullying and depression but ends up depressing you by the end of the first season. The story revolves around a dead girl named Hannah Baker who still haunts the lives of those who forced her to take her own life through a bunch of 14 tapes she left behind wherein she recites the events that lead to her suicide. Clay, who was Hannah's secret lover, also receives the tapes after Hannah's death and goes on a transformational journey as he starts to discover the dark realities of his school. The first season of this show is amazing and will keep you engaged throughout. The second season seems to have a pretty slow tone initially, but makes up for it during the last few episodes. This show can give you very contradicting opinions but still manages to entertain you a lot. Hopefully, the third season that's coming out soon will not be drag and will have something great to offer.
6. Mindhunter (2017 – Present)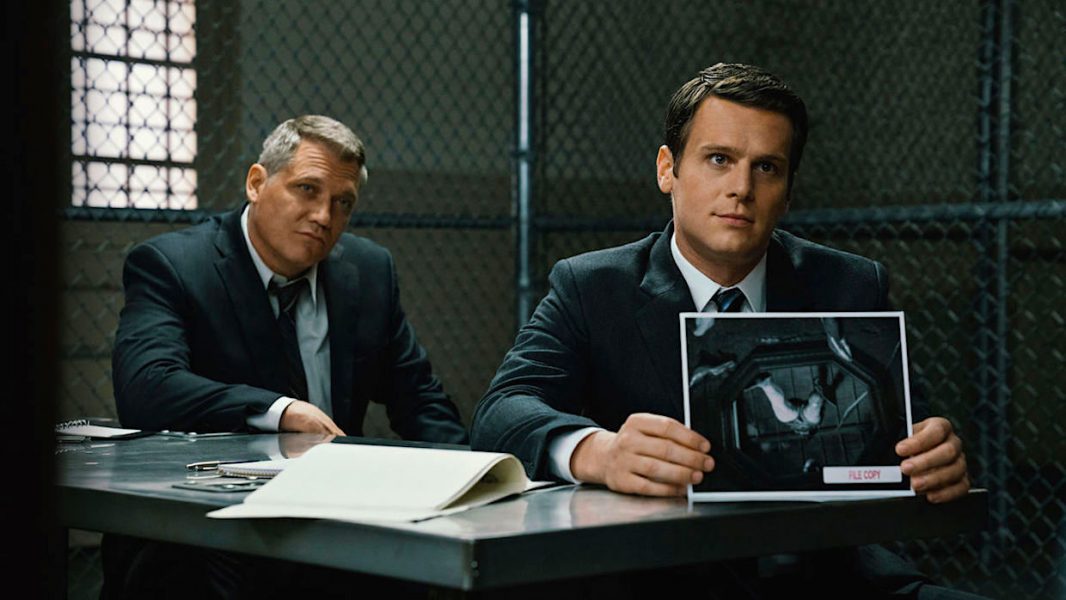 Set in the year 1979, two agents, Holden Ford and Bill Tench, start interviewing a number of "sequence" serial killers in their vicinity in order to build a database that helps them understand the hidden agenda behind their killings and also the behaviors that lead them to become serial killers. The database will also potentially help them identify serial killers in the future, making it easier for them apprehend such criminals. The content of this one is really interesting and will leave you deep in thought after every episode. No information in this show has been wasted and all of it is very well constructed. This unforgettable and impactful TV show is a must watch.
5. The Haunting of Hill House (2018 – Present)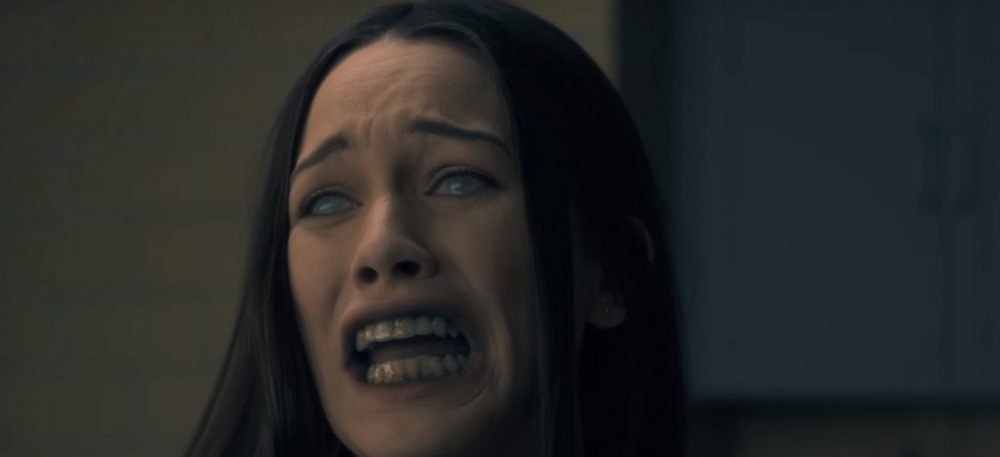 A perfect horror TV show does not exi…Hold that thought for a second! Pulling off a good horror show is not a piece of cake, but this one manages to do it really well. With only one season out and the next one coming out next year in 2020, it has gained immense popularity for being one of the best horror dramas out there. This is not your typical haunted home horror story where a family moves into a new home that turns out to be infested with ghosts. Instead, it relies on the past memories of a family that once stayed in a haunted home and how the memories of that home still lurk in the back of their heads, which brings to life the ghosts of their past into their present home. If horror is your thing, then this drama show is something you do not want to miss out on. Just make sure you leave the lights on later at night.
Read More: Best Romantic Shows on Netflix
4. Dark (2017 – Present)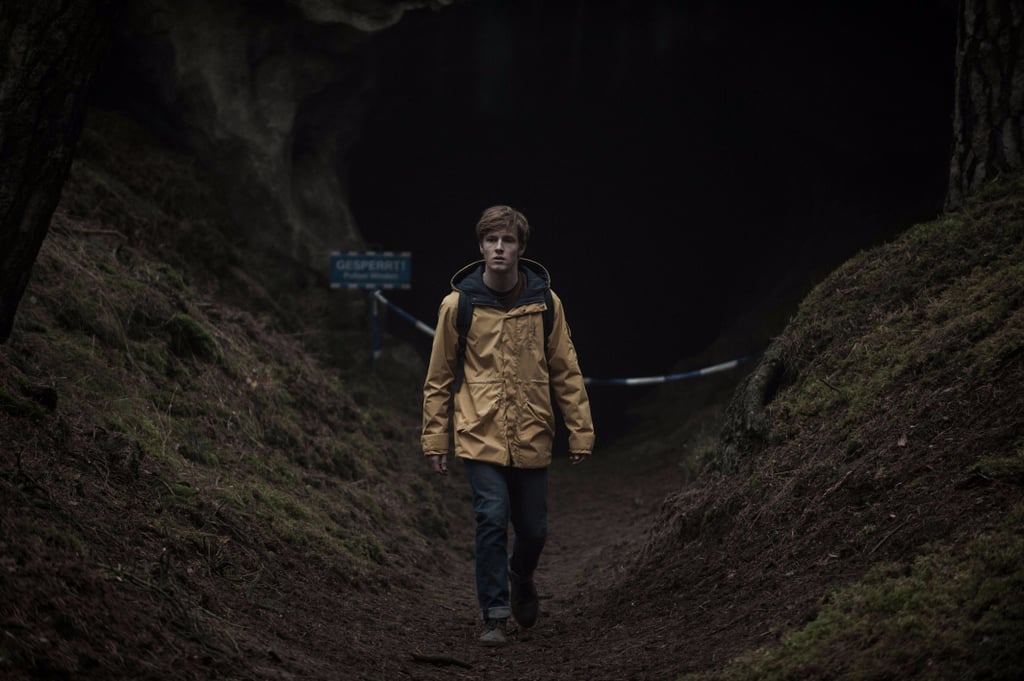 If you think 'Stranger Things' is too cheesy and not dark enough for you, then leap on to this German TV show that revolves around the lives of the people of a small town where two kids have strangely disappeared. Four families who are deeply moved by the disappearances, set out to unravel the mystery behind the incident. But what they discover on this journey shows them a much darker secret that has been lurking all this while in their small town. Crank up your headphones, dim down the lights and sit down with this show on a rainy dark afternoon. Once you get in the zone for this, you will end up watching all eleven episodes in one go.
Read More: Best Survival Shows on Netflix
3. Better Call Saul (2015 – Present))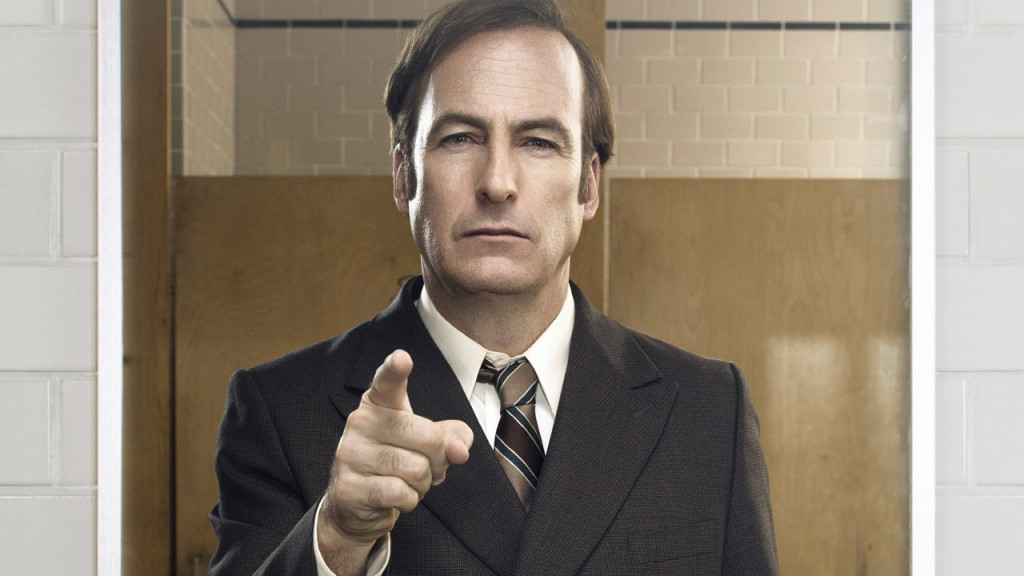 The ones who have seen the first few seasons of 'Breaking Bad' will be familiar with 'Better Call Saul' or should I say, Jimmy McGill. This spin-off prequel of 'Breaking Bad' tells the backstory of how Jimmy went from being a small-time attorney to becoming the badass controversial lawyer that we see when he joins forces with Walter White. This show may not be able to beat the perfection that made its original so iconic, but does manage to build a legacy of its own by giving you something that's equally compelling and unique.
2. Ozark (2017 – Present))

'Ozark' is a crime drama that revolves around the life of an ordinary family trying to live an ordinary life. Marty and Wendy seem to be doing well as parents of two teenage kids, but Marty, who is financial accountant, manages the money laundering of the second largest drug cartel. When things suddenly go wrong to an extent where Marty is not able to handle them, he decides to move out of the city of Chicago to an isolated lake region of Missouri Ozark. As simple as the plot may seem, this thriller drama show can get extremely nerve-wracking at times and is surely worth your precious time.
Read More: Best Comedy Shows on Netflix
1. Sense 8 (2015 – 2018)
8 strangers — Will, Riley, Cepheus, Sun, Lito, Kala, Nomi and Wolfgang, all of them living in different parts of the world discover that they are all mentally and emotionally connected to each other. They then try to figure out the reason behind this mysterious connection by having face to face conversations from different parts of the world without the use of any technology. Meanwhile, they are being hunted down by a secret group that does not want them alive because their existence can lead human beings to an evolutionary path that may cause problems for them.
Read More: Best Cartoon Shows on Netflix