The forbidden fruit that you can only get if you're above 18… We're talking about R-rated sex comedies, what were you thinking? Comedy films come in many forms — they could be family comedies that anyone can watch comfortably with anyone, then you have sports comedies and also romcoms (romantic comedies) that you would probably watch with your partner. But then there's another type of comedy that makes parents frown with disapproval — sex comedies.
So, if you've got a long weekend ahead and you're in the mood for something light, funny and a little turning on, then a good sex comedy movie would do you some good. Sex comedies are not all about sex but also about the chronicles of how most of us have learned about heartbreaks, insecurities, true friendships, and love. We've made you a list of really good sex comedies on Netflix that you can stream every time you're in the mood to watch something funny, raunchy, and maybe nostalgic. Here goes, with some spoilers,
15. The Package (2018)
A hilarious sex comedy spearheaded by director Jake Szymanski, 'The Package' follows friends Sean, Jeremy, Donnie, Jeremy's sister, Becky, and Donnie's ex-girlfriend, Sarah, as they go camping in the woods during spring break. What begins as a harmless teen movie complete with adventures, mischief, and flirting soon takes a whole new turn when Jeremy accidentally cuts off his penis while playing with a knife. Stuck in the middle of nowhere with a cut penis and their friend requiring immediate hospitalization, the group calls 911 but accidentally hands the medic a beer cooler instead of the body part. The rest of the film follows the group as they overcome various obstacles, both external and emotional, while trying their best to reach the hospital. A sex comedy, complete with over-the-top jokes, brilliant performances, and a gripping plot, 'The Package' is a must-watch.
14. Oh, Ramona! (2019)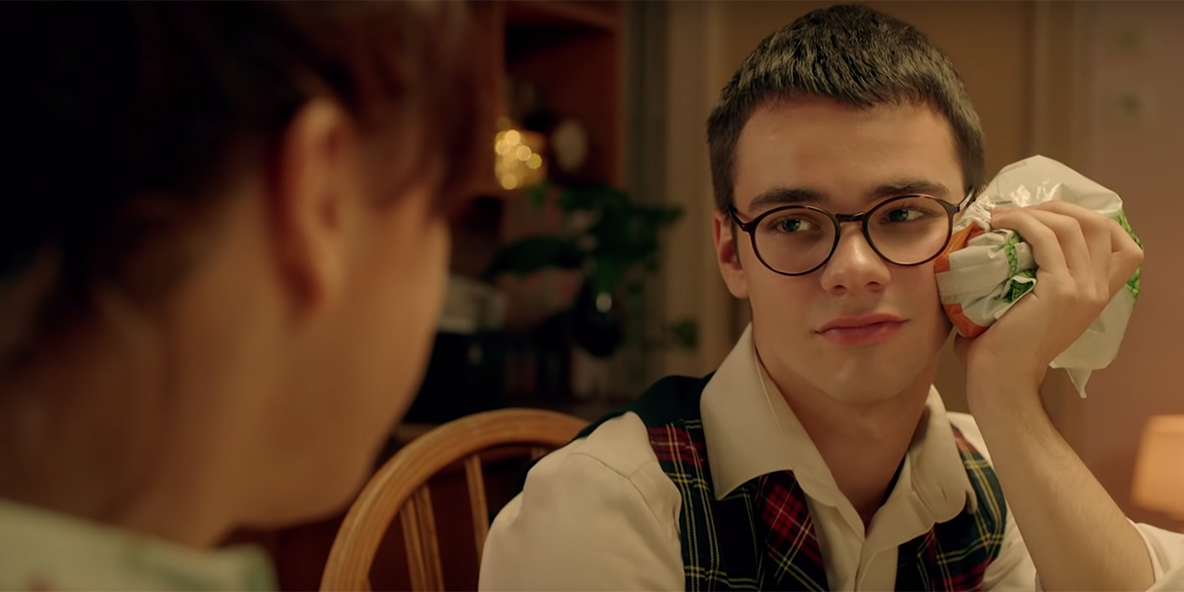 A teen sex-comedy from Romania, 'Oh, Ramona!' centers around a teenaged boy called Andrei who is in love with the hottest girl in his school, the eponymous Ramona. However, when Ramona approaches him with the intention of getting physically intimate, Andrei turns her down thinking that this would disrupt the romantic interest that he has in her. After being rejected, Ramona starts dating Andrei's best friend in order to take revenge on him. The heartbroken Andrei is taken by his mother on a vacation where he meets another girl he falls in love with. The story then moves towards how he manages to deal with these two romantic interests in his life. 'Oh, Ramona!' is filled with overt sexualizations, a rather weak plot, and under-developed characters. The film hardly works on any level whatsoever.
Read More: Movies Like Falling Inn Love
13. Duck Butter (2018)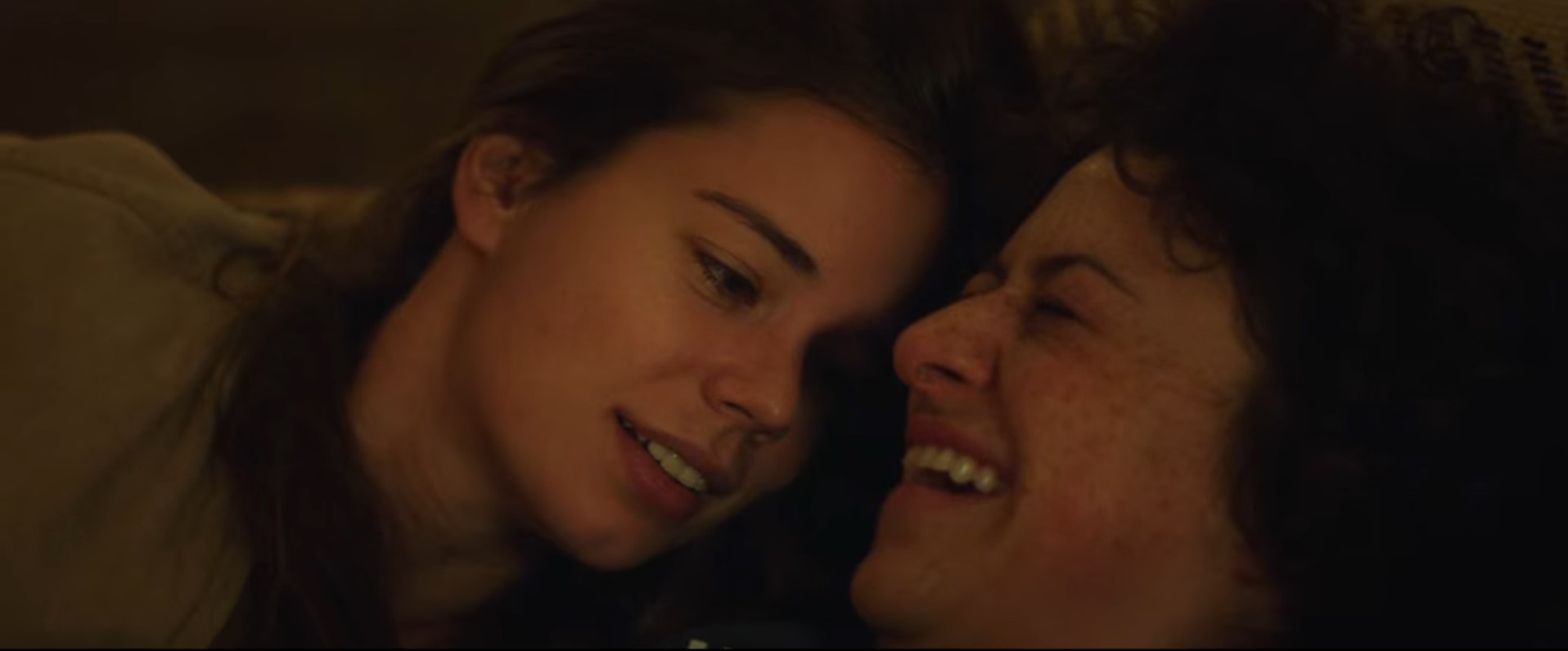 Duck Butter revolves around two women, Naima and Sergio, who are disillusioned by unfulfilling and broken relationships. After realizing their mutual attraction, the pair decide to test their compatibility within a 24-hour period, agreeing to have sex every hour in order to get to know each other faster. Although they get pretty close during their tryst, Naima realizes how different Sergio is and gets equally frustrated and excited by her characteristics. Drawing a tangent from exploring romantic love, the movie even gets deep into Naima and Sergio's familial relationships and shows how deeper cracks appear between the two with each new experiment. The highly intriguing and avant-garde filmmaking, as well as the unorthodox portrayal of love, is what makes 'Duck Butter' an interesting watch.
12. More the Merrier (2021)
Directed by Pablo Caballero, 'More the Merrier' or 'Donde caben dos' is a fun and sexy Spanish film that combines five different stories into one cohesive narrative through the connections between various characters. One of these stories follows a gay man pursuing love in some of the most unusual places. Another story follows a couple that visits a swingers' club to spice up their relationship, only to realize that the husband has previously dated the woman from the pair they were interested in. Another story revolves around a woman who lost her engagement ring the night before and now tries to find the jewelry. One story is about two friends planning a wife swap, not realizing that the women in question are in love with each other. 'More the Merrier' is a delightful film with the right mix of sex and wholesomeness.
Read More: Movies You Must Watch If You Like Sex Drive
11. The Breaker Upperers (2018)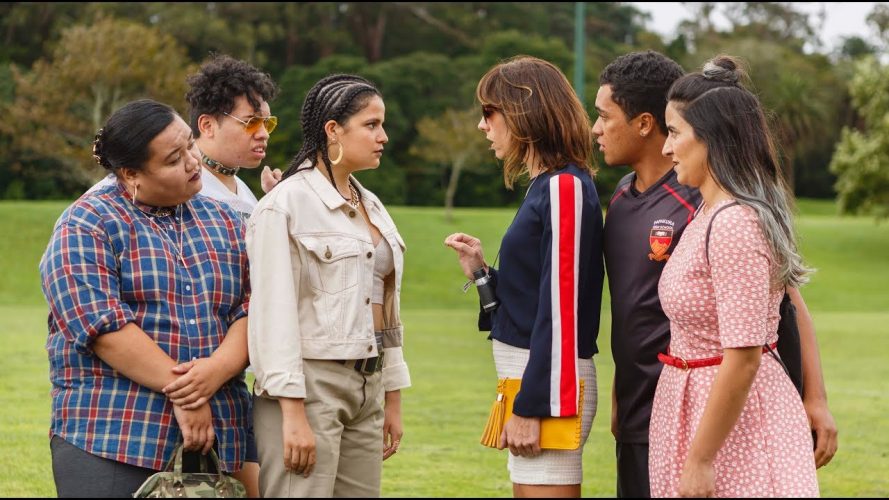 This delightfully offbeat comedy from New Zealand depicts its two main characters, Jennifer (Jackie van Beek) and Mel (Madeleine Sami), running a business that helps people end their relationships. The women seem to deftly tread the thin line between legal and criminal to get the result that will give their customers the most satisfaction. 'The Breaker Upperers' is raunchy, funny, and surprisingly poignant. The two stars of the film also wrote and directed it. MCU filmmaker Taika Waititi served as an executive producer on the project. It not only was a critical success following its release but also became the most profitable movie of 2018 in New Zealand.
10. MILF (2018)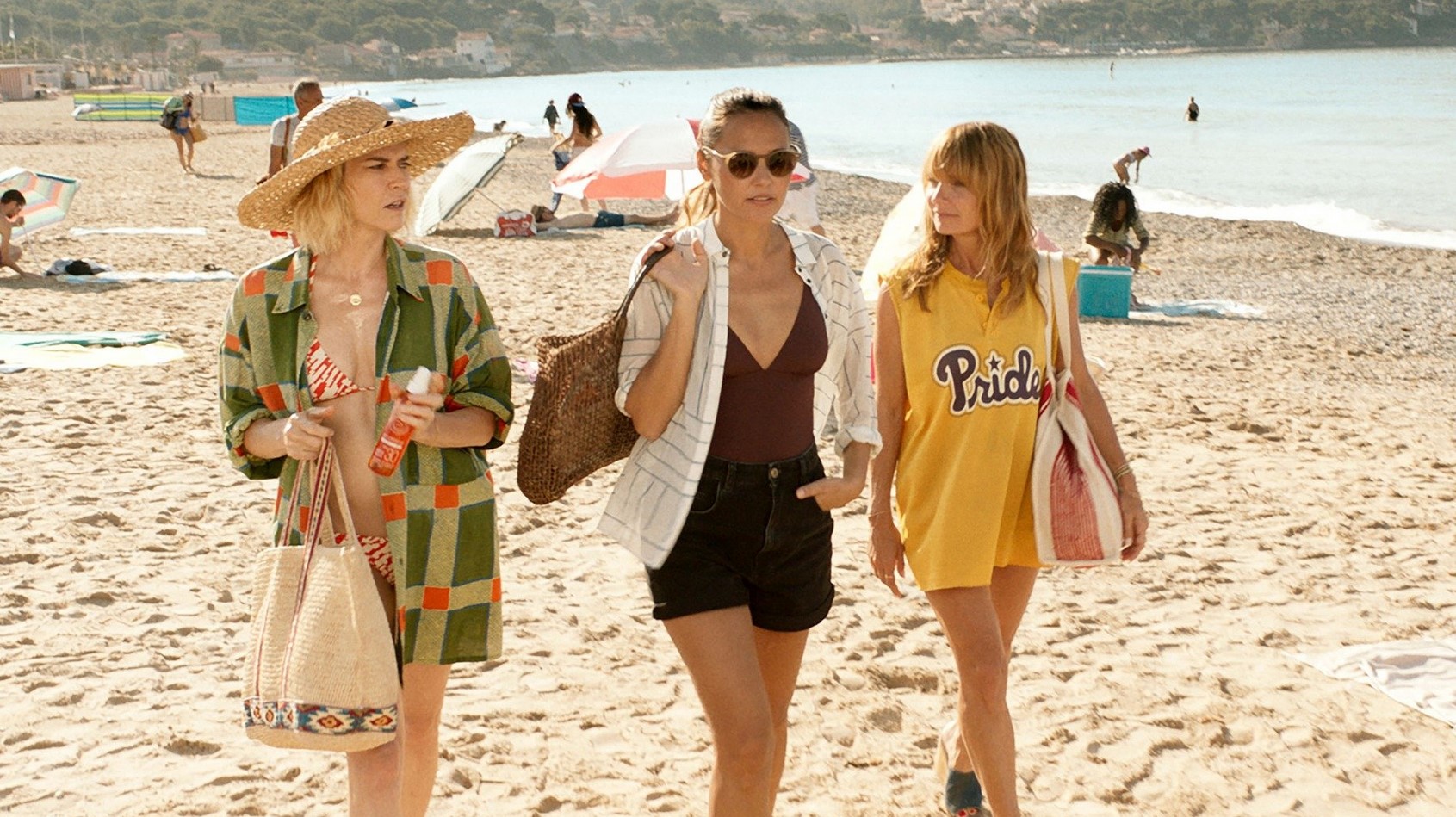 'MILF' is a relaxing French comedy film that revolves around three friends in their mid-forties as they explore romantic yet raunchy relationships with younger men while on vacation. 'MILF' follows friends Sonia, Cécile, and Elise, as they travel to Côte d'Azur in France with the intention of helping Cécile sell her vacation home. However, the friends soon come across three male youths in their 20s who immediately deem the women as 'Milfs' and seem interested in pursuing a sexual relationship. The rest of the film explores their time together, bringing to light the differences as well as similarities between generations as the women carry on with their summer fling.
9. Budapest (2018)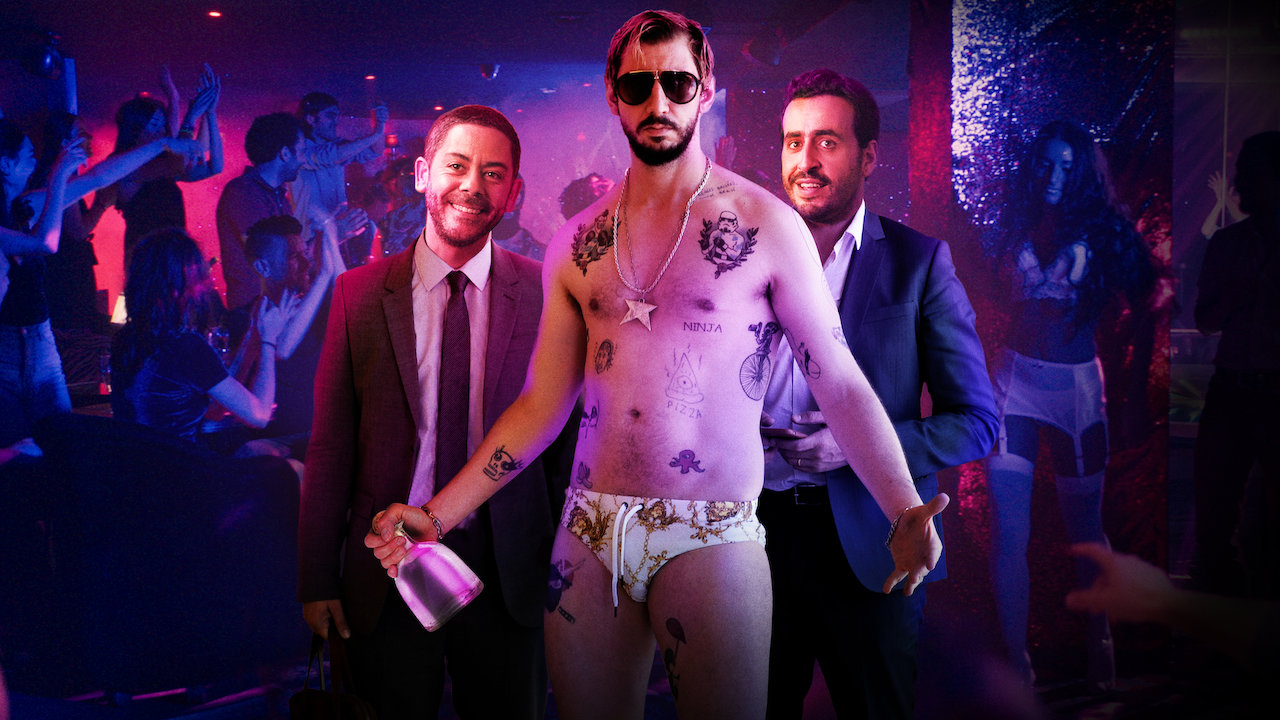 Director Xavier Gens' French sex comedy is a thrilling ride from the start to finish with its collection of oddball characters and a fairly unpredictable plot. Stuck in their dreary jobs and morbidly boring lives in Paris, Vincent (Manu Payet) and Arnaud (Jonathan Cohen) agree that they must find something more exhilarating and fun to do in their careers. When they learn about the vibrant nightlife of Budapest from a helpful and aging exotic dancer, they decide to set up a bachelor-party-hosting business in the Hungarian capital. Clearly drawing some inspiration from films like 'The Hangover', 'Budapest' doesn't hold back as it explores every nook and cranny of debauchery with pride and gusto.
8. The After Party (2018)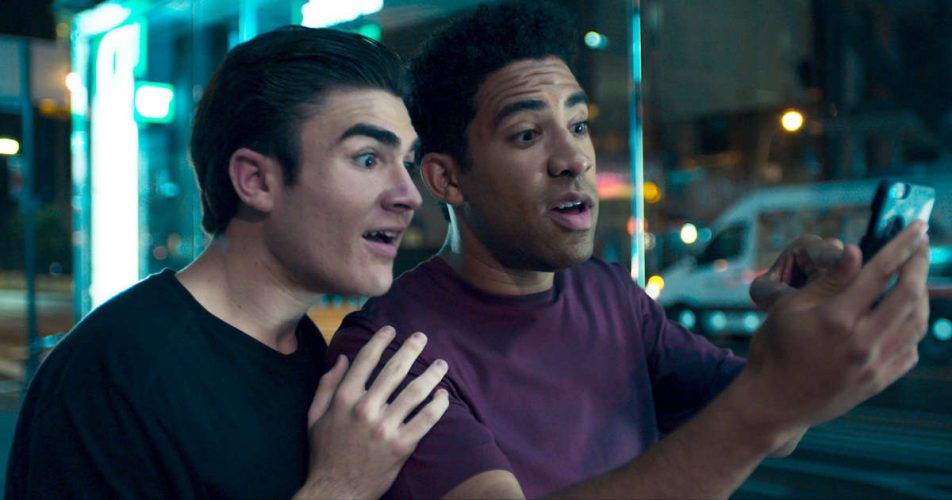 Owen (Kyle Harvey) is a talented but struggling young rapper who performs under the stage name 'O'. His childhood friend and manager Jeff (Harrison Holzer) truly believes that he is meant for great things. The pair meets Wiz Khalifa, who is genuinely impressed by O's lyrics. But because Owen consumed Khalifa's strong weed earlier, he starts getting sick on stage during a performance and vomits all over the Grammy-nominated rapper, before having a seizure. Overnight, Owen becomes the subject of ridicule on social media and beyond and is given the nickname 'Seizure Boi'. Owen feels hopeless and decides to enlist in the Marines. But Jeff hasn't given up on their shared dream and start putting even more effort into it. Alongside Khalifa, rappers like Ski Mask the Slump God, DJ Khaled, DMX make cameo appearances in this glitzy comedy.
7. Brahman Naman (2016)
Directed by Qaushiq Mukherjee, also known simply as Q, Netflix's 'Brahman Naman' is an Indian sex comedy that subverts the typical tropes of the genre by mocking its protagonists rather than glorifying them. While the film has no issue openly and earnestly discussing human sexuality, it does question the validity of male-centric portrayal of it in pop culture. 'Brahman Naman' is essentially a satire of films like 'American Pie' and 'Revenge of the Nerds', but it's not completely unkind to its characters, giving them enough leeway for growth. Set in Bangalore in the 1980s, the film tells the story of a group of horny young men, led by Naman (Shashank Arora), whose crippling inability to interact with women leads them to one misadventure after another. There is also a commentary about caste in the film and how pervasively and casually discriminatory it can be.
6. The Lovebirds (2020)
Starring Kumail Nanjiani and Issa Rae, Netflix's 'The Lovebirds' revolves around a couple whose relationship seems to be on its last legs. After being together for four years, Jibran and Leilani have grown weary and antagonistic toward each other. Their simple conversations often dissolve into huge fights. When it seems that this is the end for the couple, they get tangled together in a complex mystery that involves corrupt cops, blackmailing operations, and a secret society that regularly gets together for orgies. The two protagonists must put aside their differences and work together if they want to survive the ordeal. The film gives a definite 'For Richer or Poorer' vibe, the 1997 film starring Tim Allen and Kirstie Alley.
5. Ibiza: Love Drunk (2018)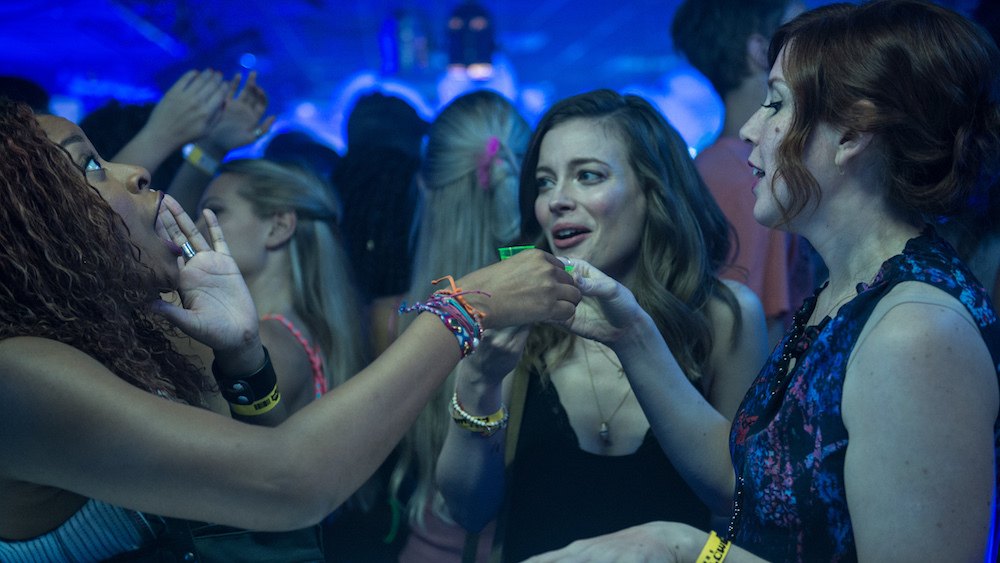 The story of this Netflix original film centers around a woman called Harper who works at a PR agency in New York. When she is sent on a trip to Barcelona by her company to secure a deal with a new client, Nikki and Leah, two of Harper's closest friends, decide to accompany her on her journey. In Barcelona, Harper meets a DJ called Leo and is immediately smitten by him. The two of them spend some great time together, but Leo informs Harper that he has to go to Ibiza for work. Even at the risk of losing her job, Harper decides to follow Leo to Ibiza and even takes her friends along. Though the story of 'Ibiza: Love Drunk' is not that great, superior performances and good comedic moments are the factors that make this film a great watch.
4. The Wrong Missy (2020)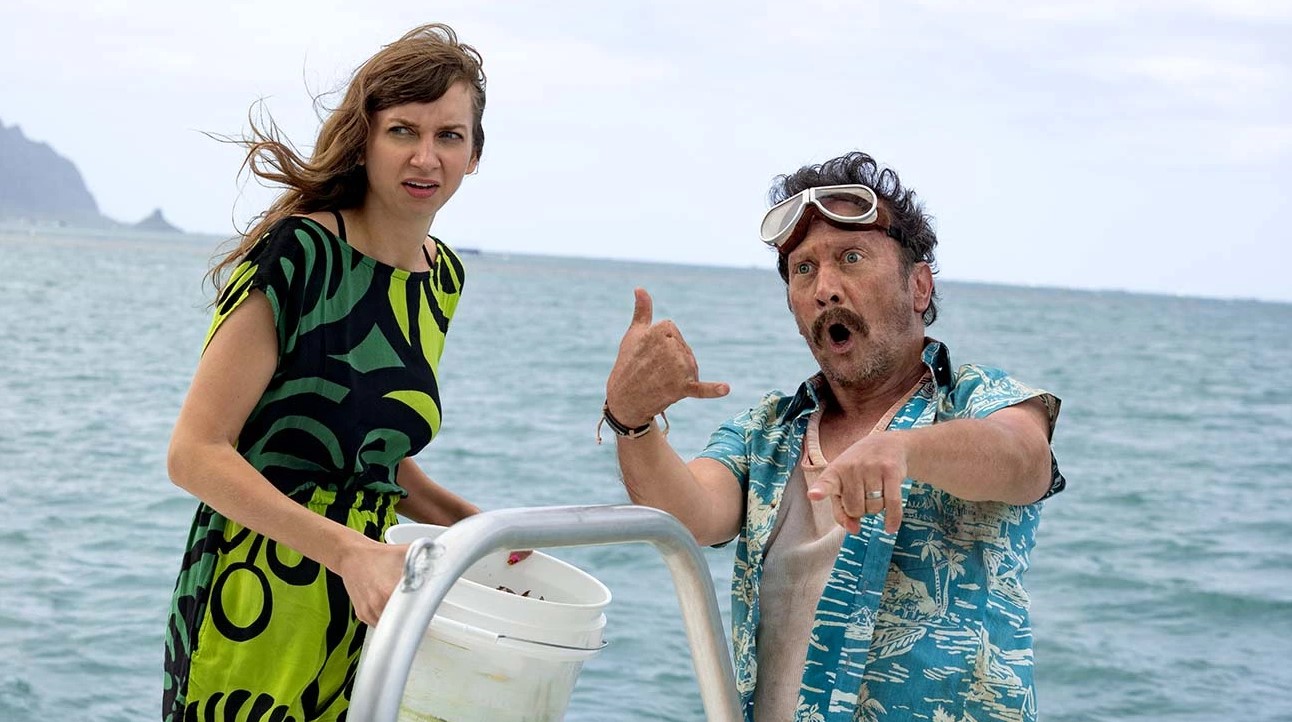 'The Wrong Missy' is an incredibly funny yet moving and raunchy comedy that will keep the audience glued to their seats until the credits. The film starts with a prologue and shows the protagonist, Tim, having a disastrous date with a woman named Melissa. Several months later, Tim meets a second Melissa, who appears to be quite the opposite and seems to be a perfect match. Excited at having found a potential love interest, Tim invites Melissa to a weekend in Hawaii only to find out he had been texting his disaster date. The movie then follows Tim and Melissa's time in Hawaii as the two engage in crazy and raunchy activities until the latter realizes Tim's original mistake. Although the real Melissa then arrives to spend a magical time with Tim, he remains with a dilemma of having to choose between the two.
3. Lust Stories (2018)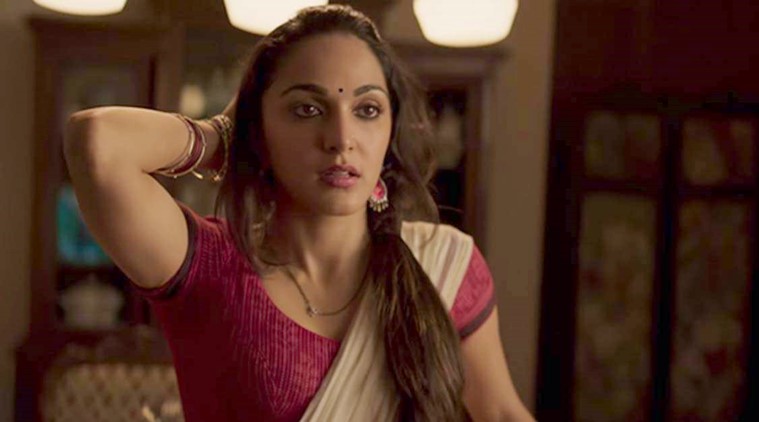 Since the Indian film certification board is rather strict when it comes to matters regarding sex, the liberty which Netflix offers is welcomed by the open arms by four eminent Indian filmmakers in this anthology film. 'Lust Stories' is the brainchild of Karan Johar, Zoya Akhtar, Anurag Kashyap, and Dibakar Banerjee. Each of them has made a film involving sex in modern India, and two of them are quite humorous. Kashyap's film deals with the sexual relationship between a teacher and a student which the latter confuses with love, while Johar's film deals with the pressures a modern, liberated woman has in trying to adjust to the needs of her in-laws. The climax of Johar's film is one of the most daring and comedic scenes when it comes to dealing with sex-related films in India. While the other two films are brilliant in their ways, you won't find much humor in them.
Read More: Movies Like Secret Obsession
2. Someone Great (2019)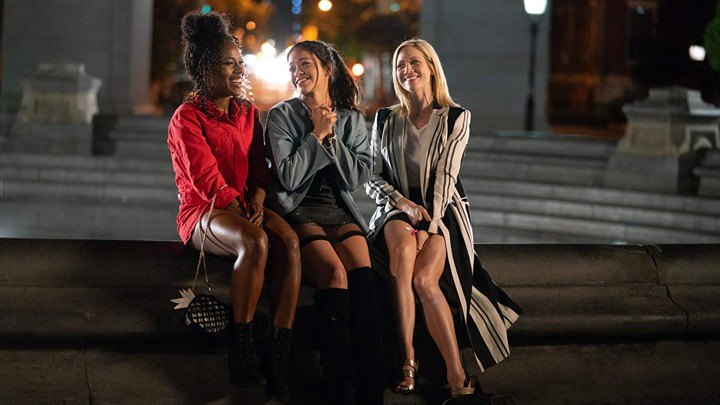 A Netflix original film 'Someone Great' starts with the story of a girl called Jenny who has managed to land her dream job as a music journalist for the Rolling Stone magazine. However, Jenny's happiness does not last long and comes crashing down when her boyfriend breaks up with her. Just like Jenny, her other two friends Erin and Blair are also going through problems in their own romantic relationships. The three of them decide that they need to take a trip together before Jenny moves to San Francisco to start on her new job. The series of adventures and realizations that they have in New York becomes a revealing experience for the three girls. With enough steamy scenes and strong humor, 'Someone Great' is a film that must be on your watchlist.
Read More: Movies Like The Lovebirds You Must See
1. The Incredible Jessica James (2017)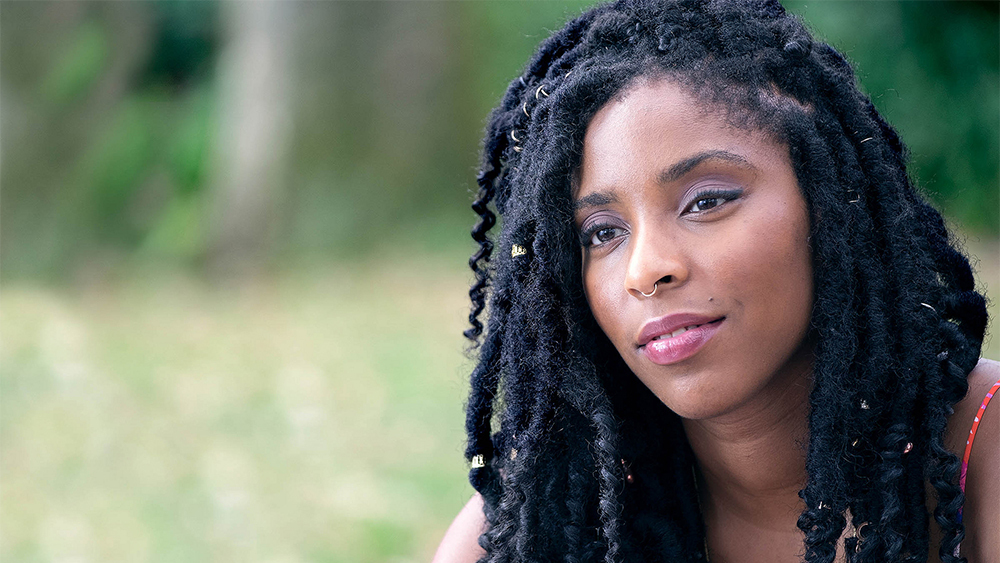 A Netflix romantic comedy by writer-director James C. Strouse, 'The Incredible Jessica James' tells the story of the eponymous woman who is an aspiring playwright living in New York City. When the film begins, we see Jessica telling a man she has met through Tinder how she has recently gone through a breakup. We get to understand through Jessica's conversations that she is a fiercely independent person who does not hesitate to confirm her likes or dislikes about any issue whatsoever. During another one of these Tinder dates with a man called Boone, the two of them realize that they have both been out of serious relationships quite recently. Despite the date not starting off on a good note, they bond and even end up having sex at some point. As the two of them talk, other similarities in their characters become apparent. This makes Jessica and Boone partners in trying to figure out how to deal with life post-breakup. With brilliantly written characters and a strong performance by Jessica Williams in the leading role, this is a film which offers you a fresh look at a tried and tested genre.
Read More: Best Disaster Movies on Netflix