The forbidden fruit that you can only get if you're above 18… We're talking about R-rated sex comedies, what were you thinking? Comedy films come in many forms — they could be family comedies that anyone can watch comfortably with anyone, then you have sports comedies and also romcoms (romantic comedies) that you would probably watch with your partner. But then there's this another type of comedies that make parents frown with disapproval — sex comedies.
So, if you've got a long weekend ahead and you're in the mood for something light, funny and a little turning on, then a good sex comedy movie would do you some good. Sex comedies are not all about sex but also about the chronicles of how most of us have learned about heartbreaks, insecurities, true friendships, and love. We've made you a list of really good sex comedies on Netflix that you can stream every time you're in the mood to watch something funny, raunchy, and maybe nostalgic. Here goes, with some spoilers,
15. The Little Hours (2017)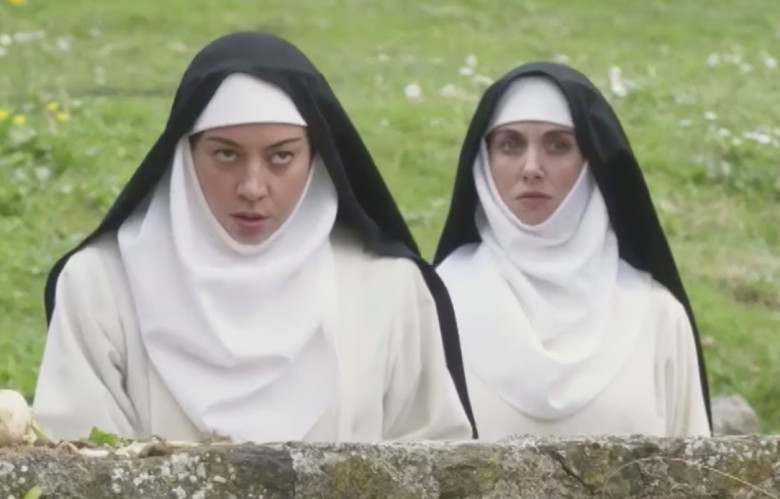 A dark comedy film set in the medieval era, 'The Little Hours' tells the story of three nuns who live in a convent and follow a monastic lifestyle. However, we soon come to realize that this monastic routine is a farce that they put up and that they are quite problematic in their personal lives. Alessandra, Ginerva, and Fernanda, these three nuns in question, verbally torture the gardener who works in the convent to such an extent that he is forced to leave his job. Father Tommasso, the priest of this convent, gets hold of another man to replace the gardener but asks him to pretend to be a deaf and mute person so that the nuns leave him alone. Meanwhile, we discover Fernanda and Ginerva having sex while the new gardener and Alessandra develop a romantic relationship between themselves. A hilarious film with a rich subtext and brilliant performances, 'Little Hours' is a riveting black comedy you must check out.
14. Oh, Ramona! (2019)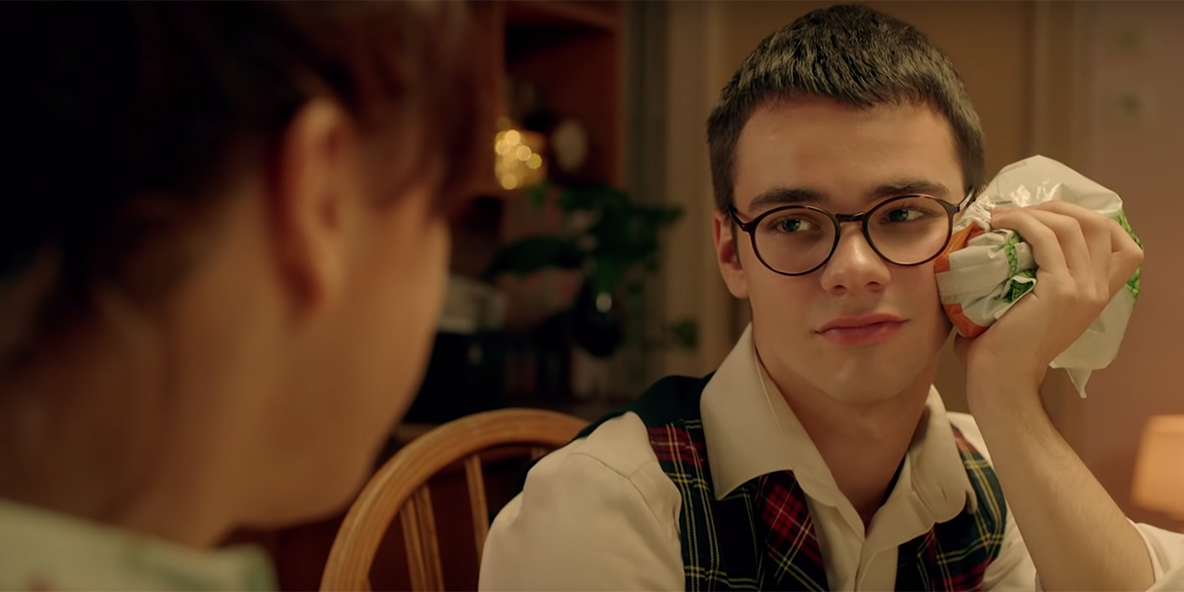 A teen sex-comedy from Romania, 'Oh, Ramona!' centers around a teenaged boy called Andrei who is in love with the hottest girl in his school, the eponymous Ramona. However, when Ramona approaches him with the intention of getting physically intimate, Andrei turns her down thinking that this would disrupt the romantic interest that he has in her. After being rejected, Ramona starts dating Andrei's best friend in order to take revenge on him. The heartbroken Andrei is taken by his mother on a vacation where he meets another girl he falls in love with. The story then moves towards how he manages to deal with these two romantic interests in his life. 'Oh, Ramona!' is filled with overt sexualizations, a rather weak plot, and under-developed characters. The film hardly works on any level whatsoever.
Read More: Movies Like Falling Inn Love
13. Lady-Like (2017)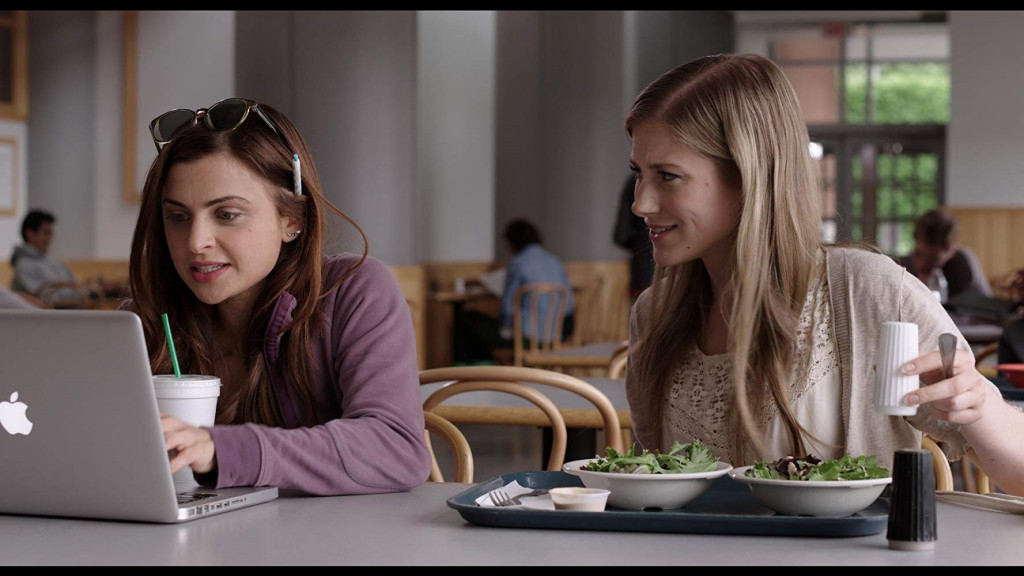 Funny, loud-mouthed, and a social misfit, Allie struggles to find her way through university with her BFF Kort. Allie tries to dodge all her life problems by getting away with her sense of humor. A great feel-good sex comedy for the ladies, 'Lady-Like' is the story of how Allie initially helps her best friend gets a boyfriend but later regrets doing it when she's left out in the cold when the couple starts to really hit it off. Allie is forced to look inside herself when her best friend becomes distant and that's when she faces the atrocities of being an adult and the challenges of being self-dependent.
Read More: Movies Like Miss Congeniality
12. Sex Drive (2008)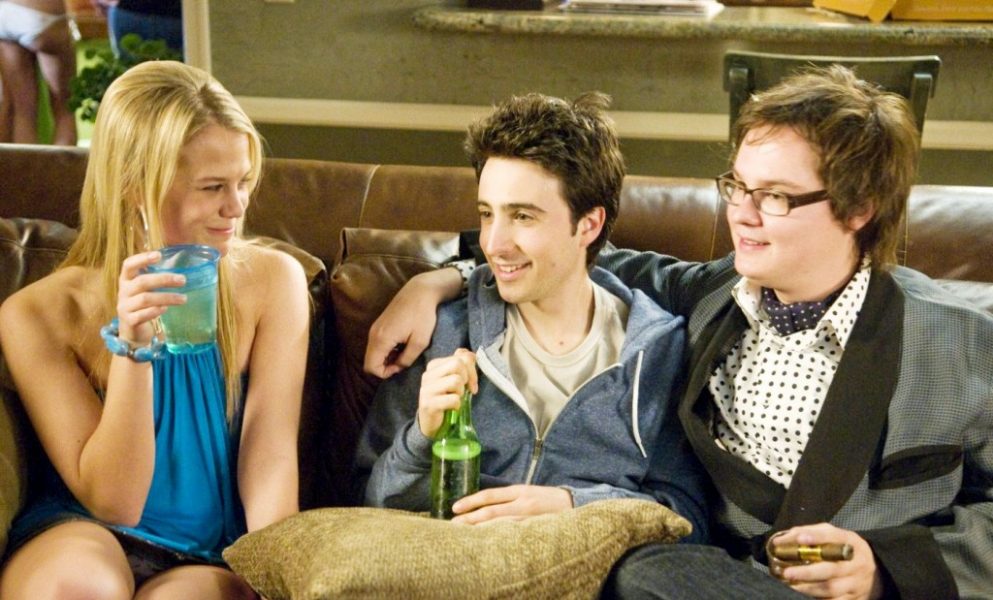 When 'Sex Drive' first came out, it garnered modest reviews from the critics and was a commercial failure, earning only $18.8 million against a $19 million budget. But the young adults that made up its target audience are all grown up now, and the film continues to live in their memories as a precious piece of nostalgia. A Sean Anders directorial venture, 'Sex Drive' tells the story of an 18-year-old boy named Ian Lafferty (Josh Zuckerman), who is a shy and kind high-school graduate who earns minimum wage by dressing up as Señor Donut, the mascot of a fictional fast-food chain. He meets a girl online by pretending to be a football player and then travels about 600 miles in his brother's 1969 Pontiac GTO Judge to meet her. Accompanying him in this incredible and wacky journey are his friends Felicia (Amanda Crew) and Lance (Clark Duke).
Read More: 7 Movies You Must Watch If You Like Sex Drive
11. The Breaker Upperers (2018)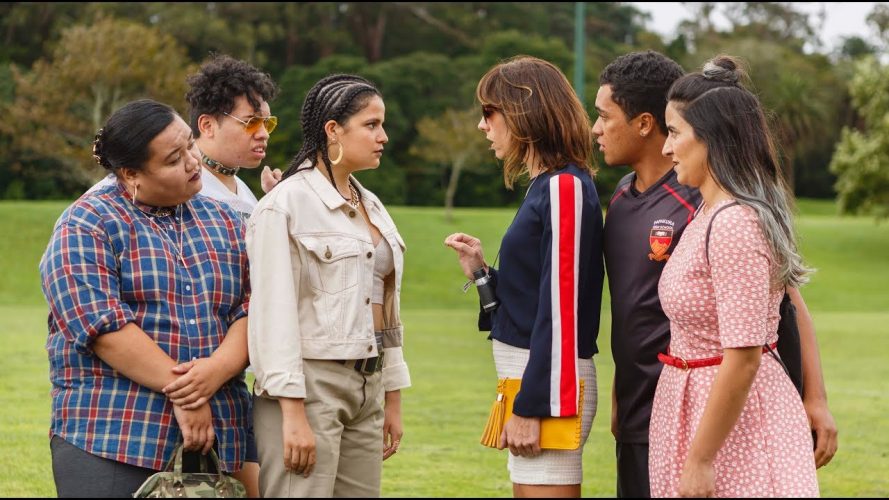 This delightfully offbeat comedy from New Zealand depicts its two main characters, Jennifer (Jackie van Beek) and Mel (Madeleine Sami), running a business that helps people end their relationships. The women seem to deftly tread the thin line between legal and criminal to get the result that will give their customers the most satisfaction. 'The Breaker Upperers' is raunchy, funny, and surprisingly poignant. The two stars of the film also wrote and directed it. MCU filmmaker Taika Waititi served as an executive producer on the project. It not only was a critical success following its release but also became the most profitable movie of 2018 in New Zealand.
10. Heartbreakers (2001)

The mother and daughter duo, Max and Page Conners (Sigourney Weaver and Jennifer Love Hewitt), run a highly successful con game. Max marries a wealthy and affluent man, whom Page later seduces. And then they take a large amount of money in the divorce settlement. After conning a minor criminal named Dean Cumanno (Ray Liotta), the pair moves to Palm Beach for one last job together. Their intended victim is the tobacco mogul William B. Tensy (Gene Hackman). As they set up for the con, Page decides to do a job on her own on bartender Jack (Jason Lee). However, as she gets to know him, she begins falling in love with him. In the meantime, Cumanno arrives in the town, looking for the women, and quickly realizes that they are swindlers.
9. Budapest (2018)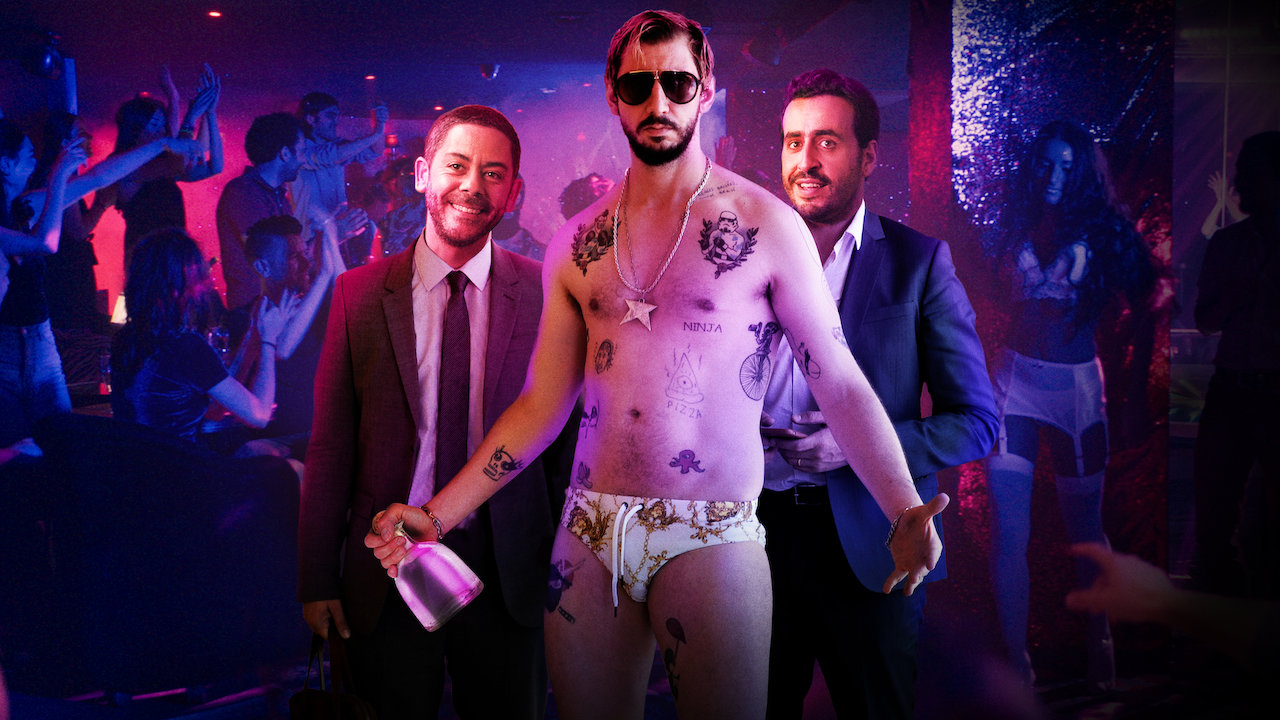 Director Xavier Gens' French sex comedy is a thrilling ride from the start to finish with its collection of oddball characters and a fairly unpredictable plot. Stuck in their dreary jobs and morbidly boring lives in Paris, Vincent (Manu Payet) and Arnaud (Jonathan Cohen) agree that they must find something more exhilarating and fun to do in their careers. When they learn about the vibrant nightlife of Budapest from a helpful and aging exotic dancer, they decide to set up a bachelor-party-hosting business in the Hungarian capital. Clearly drawing some inspiration from films like 'The Hangover', 'Budapest' doesn't hold back as it explores every nook and cranny of debauchery with pride and gusto.
8. The After Party (2018)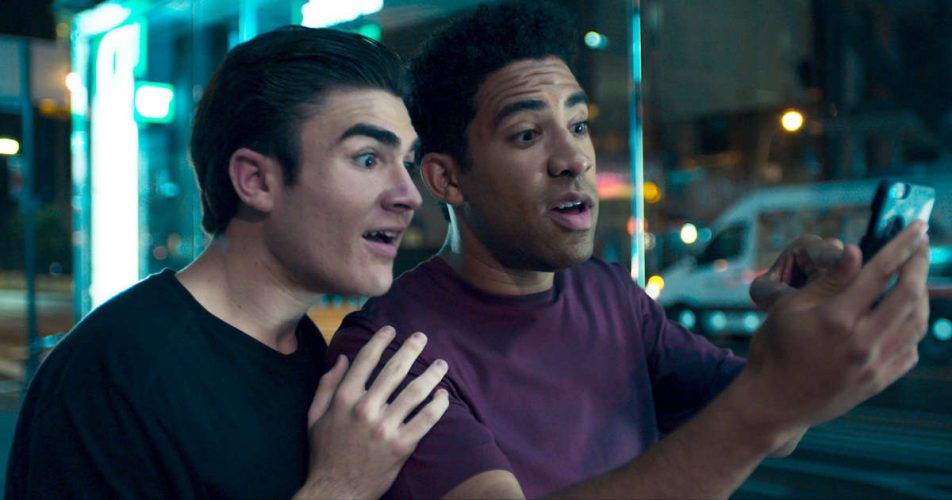 Owen (Kyle Harvey) is a talented but struggling young rapper who performs under the stage name 'O'. His childhood friend and manager Jeff (Harrison Holzer) truly believes that he is meant for great things. The pair meets Wiz Khalifa, who is genuinely impressed by O's lyrics. But because Owen consumed Khalifa's strong weed earlier, he starts getting sick on stage during a performance and vomits all over the Grammy-nominated rapper, before having a seizure. Overnight, Owen becomes the subject of ridicule on social media and beyond and is given the nickname 'Seizure Boi'. Owen feels hopeless and decides to enlist in the Marines. But Jeff hasn't given up on their shared dream and start putting even more effort into it. Alongside Khalifa, rappers like Ski Mask the Slump God, DJ Khaled, DMX make cameo appearances in this glitzy comedy.
7. Brahman Naman (2016)
Directed by Qaushiq Mukherjee, also known simply as Q, Netflix's 'Brahman Naman' is an Indian sex comedy that subverts the typical tropes of the genre by mocking its protagonists rather than glorifying them. While the film has no issue openly and earnestly discussing human sexuality, it does question the validity of male-centric portrayal of it in pop culture. 'Brahman Naman' is essentially a satire of films like 'American Pie' and 'Revenge of the Nerds', but it's not completely unkind to its characters, giving them enough leeway for growth. Set in Bangalore in the 1980s, the film tells the story of a group of horny young men, led by Naman (Shashank Arora), whose crippling inability to interact with women leads them to one misadventure after another. There is also a commentary about caste in the film and how pervasively and casually discriminatory it can be.
6. The Lovebirds (2020)
Starring Kumail Nanjiani and Issa Rae, Netflix's 'The Lovebirds' revolves around a couple whose relationship seems to be on its last legs. After being together for four years, Jibran and Leilani have grown weary and antagonistic toward each other. Their simple conversations often dissolve into huge fights. When it seems that this is the end for the couple, they get tangled together in a complex mystery that involves corrupt cops, blackmailing operations, and a secret society that regularly gets together for orgies. The two protagonists must put aside their differences and work together if they want to survive the ordeal. The film gives a definite 'For Richer or Poorer' vibe, the 1997 film starring Tim Allen and Kirstie Alley.
5. Ibiza: Love Drunk (2018)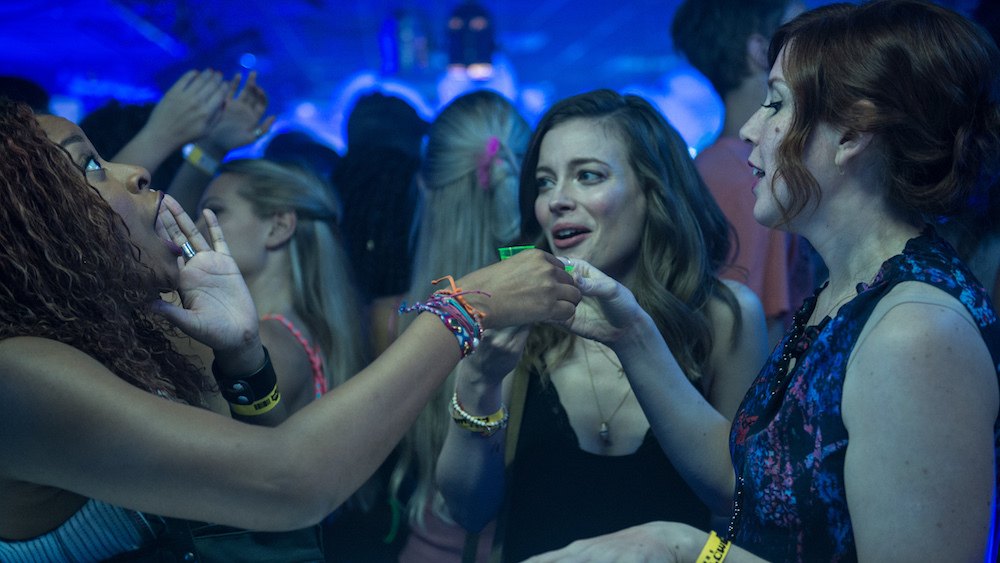 The story of this Netflix original film centers around a woman called Harper who works at a PR agency in New York. When she is sent on a trip to Barcelona by her company to secure a deal with a new client, Nikki and Leah, two of Harper's closest friends, decide to accompany her on her journey. In Barcelona, Harper meets a DJ called Leo and is immediately smitten by him. The two of them spend some great time together, but Leo informs Harper that he has to go to Ibiza for work. Even at the risk of losing her job, Harper decides to follow Leo to Ibiza and even takes her friends along. Though the story of 'Ibiza: Love Drunk' is not that great, superior performances and good comedic moments are the factors that make this film a great watch.
4. Swiped (2018)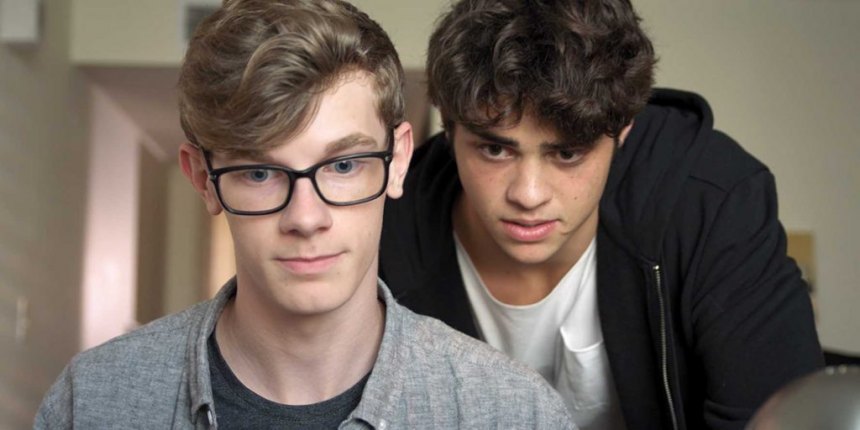 'Swiped' centers around two college freshmen- James Singer, and his friend Lance Black. While James is the sort of person who hardly has any friends and is always busy with his computer, Lance is a ladies man who is interested in nothing but parties and sex. Lance soon understands that James is a computer genius and encourages him to develop an app where people would only meet for hookups. However, little do they realize that things will soon get out of their hands. Soon the app becomes so popular that everyone around them, including their parents and college professors, starts using it. It makes James worry whether he has given birth to a culture that might prove detrimental for these people at some point in time. The film uses rather broad generalizations in its treatment of love from the male and female perspectives. While the two central characters are well-written, none of the others have a prominent effect on the audiences.
3. Lust Stories (2018)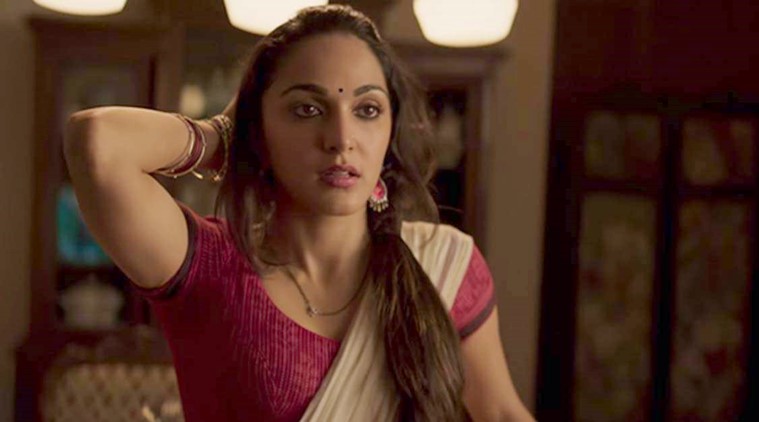 Since the Indian film certification board is rather strict when it comes to matters regarding sex, the liberty which Netflix offers is welcomed by the open arms by four eminent Indian filmmakers in this anthology film. 'Lust Stories' is the brainchild of Karan Johar, Zoya Akhtar, Anurag Kashyap, and Dibakar Banerjee. Each of them has made a film involving sex in modern India, and two of them are quite humorous. Kashyap's film deals with the sexual relationship between a teacher and a student which the latter confuses with love, while Johar's film deals with the pressures a modern, liberated woman has in trying to adjust to the needs of her in-laws. The climax of Johar's film is one of the most daring and comedic scenes when it comes to dealing with sex-related films in India. While the other two films are brilliant in their ways, you won't find much humor in them.
Read More: Movies Like Secret Obsession
2. Someone Great (2019)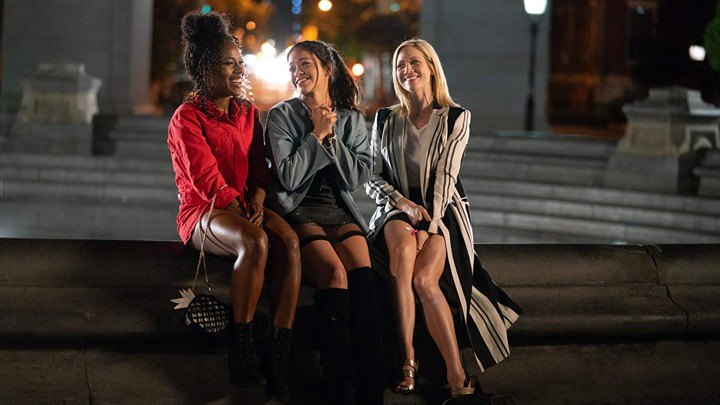 A Netflix original film 'Someone Great' starts with the story of a girl called Jenny who has managed to land her dream job as a music journalist for the Rolling Stone magazine. However, Jenny's happiness does not last long and comes crashing down when her boyfriend breaks up with her. Just like Jenny, her other two friends Erin and Blair are also going through problems in their own romantic relationships. The three of them decide that they need to take a trip together before Jenny moves to San Francisco to start on her new job. The series of adventures and realizations that they have in New York becomes a revealing experience for the three girls. With enough steamy scenes and strong humor, 'Someone Great' is a film that must be on your watchlist.
Read More: 6 Movies Like The Lovebirds You Must See
1. The Incredible Jessica James (2017)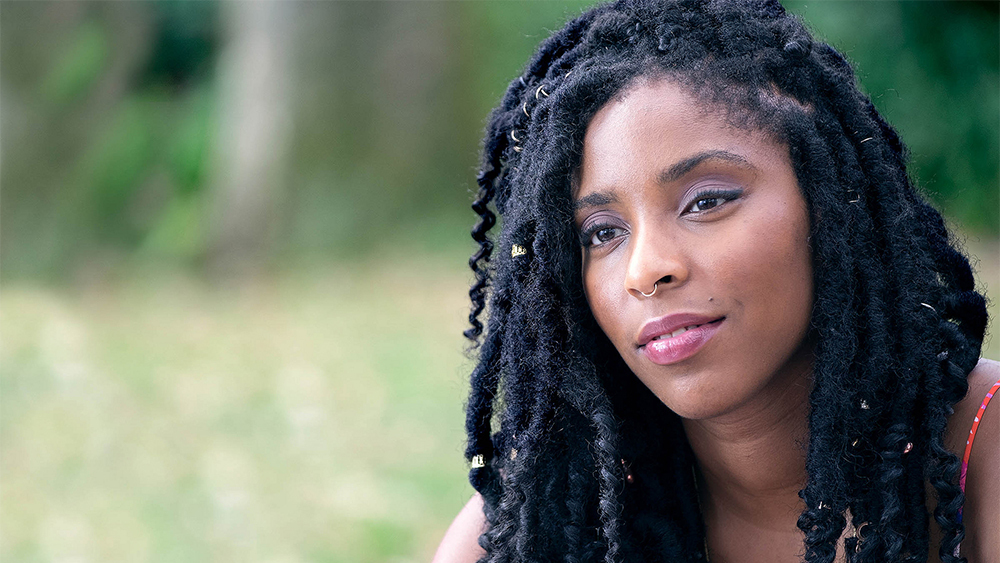 A Netflix romantic comedy by writer-director James C. Strouse, 'The Incredible Jessica James' tells the story of the eponymous woman who is an aspiring playwright living in New York City. When the film begins, we see Jessica telling a man she has met through Tinder how she has recently gone through a breakup. We get to understand through Jessica's conversations that she is a fiercely independent person who does not hesitate to confirm her likes or dislikes about any issue whatsoever. During another one of these Tinder dates with a man called Boone, the two of them realize that they have both been out of serious relationships quite recently. Despite the date not starting off on a good note, they bond and even end up having sex at some point. As the two of them talk, other similarities in their characters become apparent. This makes Jessica and Boone partners in trying to figure out how to deal with life post-breakup. With brilliantly written characters and a strong performance by Jessica Williams in the leading role, this is a film which offers you a fresh look at a tried and tested genre.
Read More: Movies Like Girl, Interrupted