'The Wrong Missy' is the latest Netflix original comedy movie that comes from Adam Sandler's Happy Maddison production house. Tim Morris (David Spade), who is pining over his lost fiance, goes on a blind date and ends up meeting an unpredictable and eccentric woman named Melissa (Lauren Lapkus). Soon after the terrible date, he bumps into another Melissa (Molly Sims) in an airport and finds a connection with her.
When Tim gathers the courage to text the latter and invites her to a corporate retreat to impress his new boss, she surprisingly says yes. But, unfortunately, he mixed up the named and ended up texting the former, and what ensues is a chain of events that are as horrific as they are funny. Set in Hawaii, 'The Wrong Missy' is an entertaining and lighthearted movie that can be seen with ease and is the perfect distraction from the rest of the world.
If you're looking for more movies that will give you the same feeling as this one did, then you've come to the right place. We've combined a list of 6 incredible films similar to 'The Wrong Missy'. You can watch several of these movies like 'The Wrong Missy' on Netflix, Hulu, or Amazon Prime.
6. Mike and Dave Need Wedding Dates (2016)
The very first movie that we thought of was, of course, 'Mike and Dave Need Wedding Dates.' Starring Zac Efron and Adam DeVine along with Anna Kendrick and Aubrey Plaza, the movie follows two brothers who post an online ad to find two beautiful and impressive women to bring to their sister's wedding in Hawaii. But, they end up being outsmarted and outplayed by Tatiana and Alice, who at first appear to be just two party girls, but are so much more. The film is based on a real Craigslist ad placed by two brothers, which became popular in February 2013, and later on, got turned into a book called Mike and Dave Need Wedding Dates: And a Thousand Cocktails.
5. Murder Mystery (2019)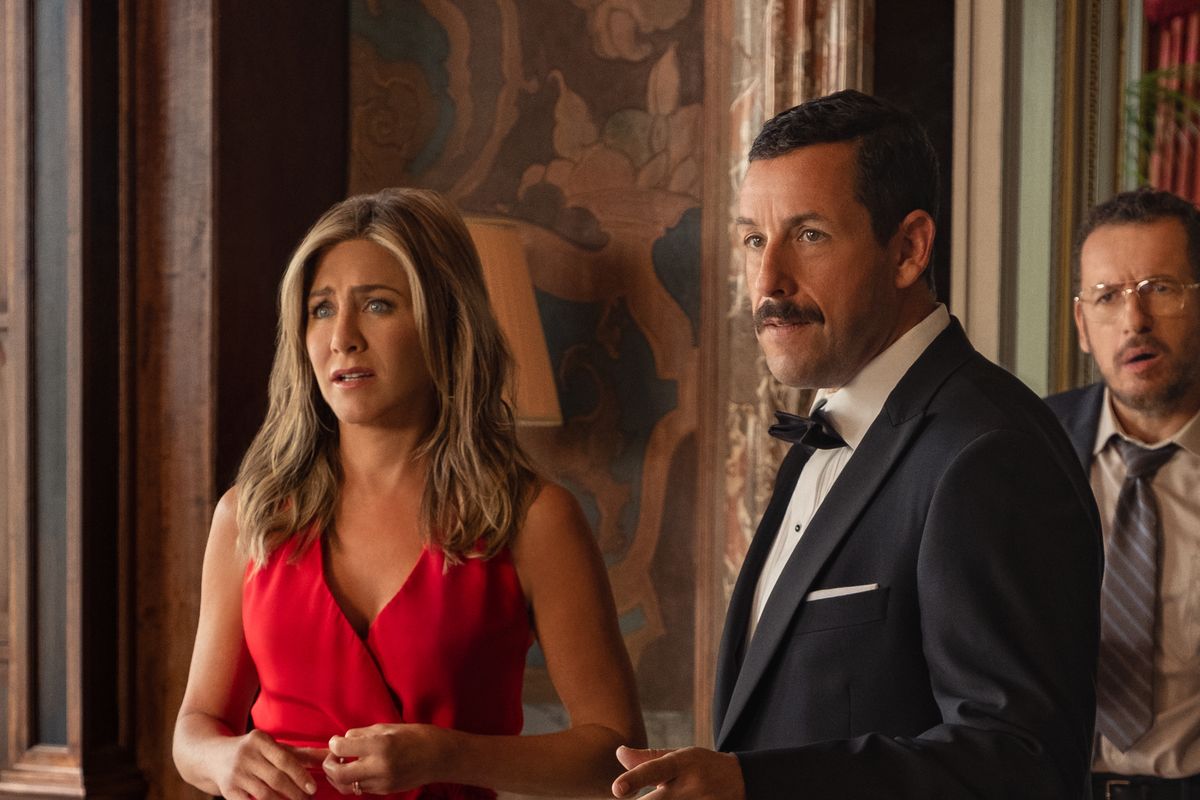 Directed by Kyle Newacheck and written by James Vanderbilt, 'Murder Mystery' is a movie that stars Adam Sandler, Jennifer Aniston, and Luke Evans. The comedy-mystery film revolves around a New York cop and his hairdresser wife as they go on a European vacation for their 15th wedding anniversary to bring back the spark of their married life. After a billionaire invites them onto his yacht, their romantic vacations takes a turn into a runaway mystery as they end up being framed for a murder. Available on Netflix, this movie is the perfect watch after you have seen 'The Wrong Missy.'
4. The Do-Over (2016)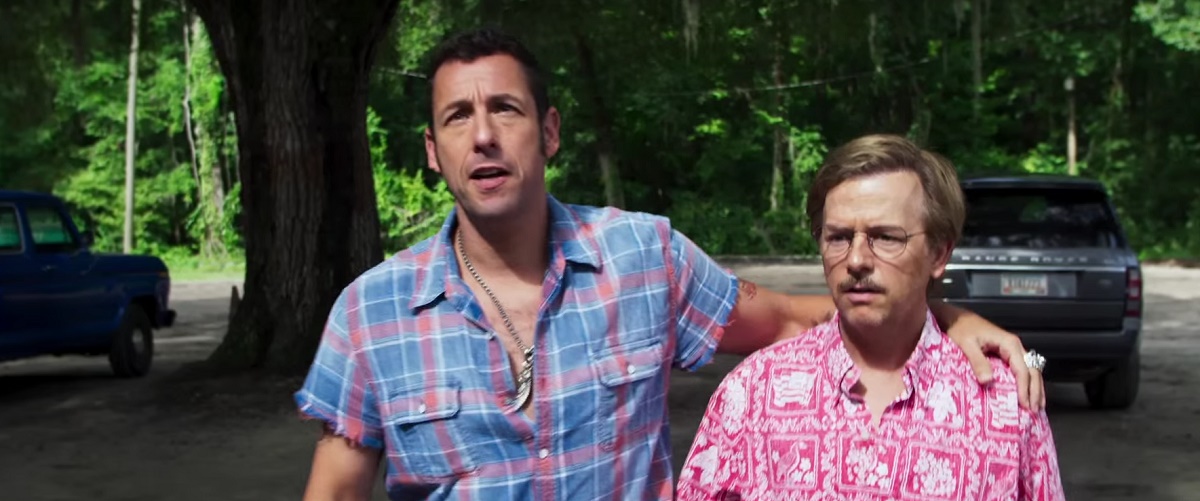 'The Do-Over' is yet another Adam Sandler movie that is the perfect blend of mindless comedy, distraction, and dry humor. Featuring David Spade as well, instead of being a romantic comedy, this film is a buddy action-comedy. Max and Charlie are two down-on-their-luck guys who decide that faking their own deaths and starting anew with new identities is the only way for them to move on with their lives. Only, things get worse for them when they realize that the dead men whose lives they have taken up are in even deeper trouble.
3. Blended (2014)
After appearing in '50 First Dates' and 'The Wedding Singer,' Adam Sandler and Drew Barrymore came together once more for this hit romantic comedy in 2014. Following two single parents, Lauren and Jim, who first meet on a disastrous blind date, 'Blended' explores their relationship after they keep running into each other under various circumstances. As the movie progresses, the two families find themselves stuck in a resort, and there they all form a familial bond, after which Lauren and Jim realize their fondness for each other.
2. Father of The Year (2018)
After a drunken debate between two college graduates about whose father is tougher and would win in a fight is taken very seriously by their respective dads, chaos and mayhem ensues. While one father lives in a trailer park and has had a tough life, the other is straightforward with a proper job and house. Directed by Tyler Spindel, 'Father of The Year' stars David Spade and Nat Faxon in the lead roles and is the perfect example of how even if a movie has a very basic plot, impeccable comedic timing can save it.
1. We're The Millers (2013)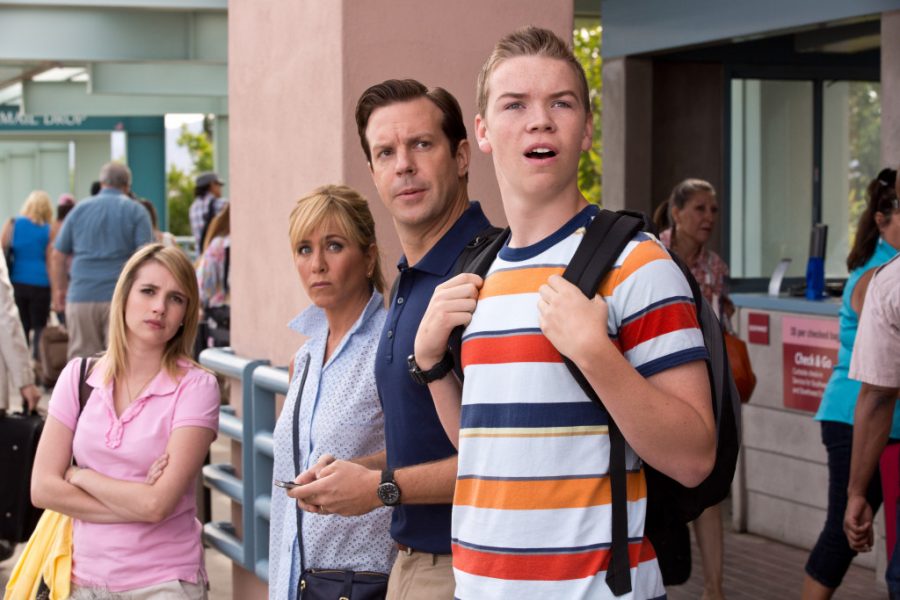 Starring Jennifer Aniston, Jason Sudeikis, Emma Roberts, and Will Poulter, 'We're The Millers' is a crime comedy movie directed by Rawson Thurber. The plot of the film follows a small-time drug dealer David, who is forced to smuggle a lot of drugs across the border, from Mexico to America. To complete this task, David seeks the help of his neighbors – a stripper, a petty thief, and a hormonal teenager – and convinces them to pretend to be his family. The film may be predictable at times, but when the comedy kicks in, the dysfunctional family comes out to be the most entertaining of all.
Read More: Movies Like Love Wedding Repeat