Netflix's 'The Lovebirds' is a rom-com with a dark twist. Directed by Michael Showalter, this somewhat chaotic movie stars Issa Rae and Kumail Nanjiani as the lead characters of Leilani and Jibran. It starts off by showing us the couple falling in love and feeling like they're on top of the world. Suddenly, it's four years later, and the couple is on the verge of breaking up after a silly argument about how they'd fare in 'The Amazing Race' gets out of hand.
They were in their car and on their way to a friend's party while this is happening, but in a blink, their whole life turns upside down as they're now unintentionally embroiled in a murder mystery. A man claiming to be a cop took over their car and proceeded to run over a bicyclist with it. As they try to clear their names, they find themselves in one extreme situation after the other, and now they must figure out how they and their relationship can survive.
If you're looking for more intriguing and gripping films like 'The Lovebirds,' then you've come to the right place. We've combined a list of 6 incredible movies having similar story lines and dynamics that we're sure you'll like. You'll be able to find most of these on all the major streaming platforms like Netflix, Hulu, or Amazon Prime Video.
6. Game Night (2018)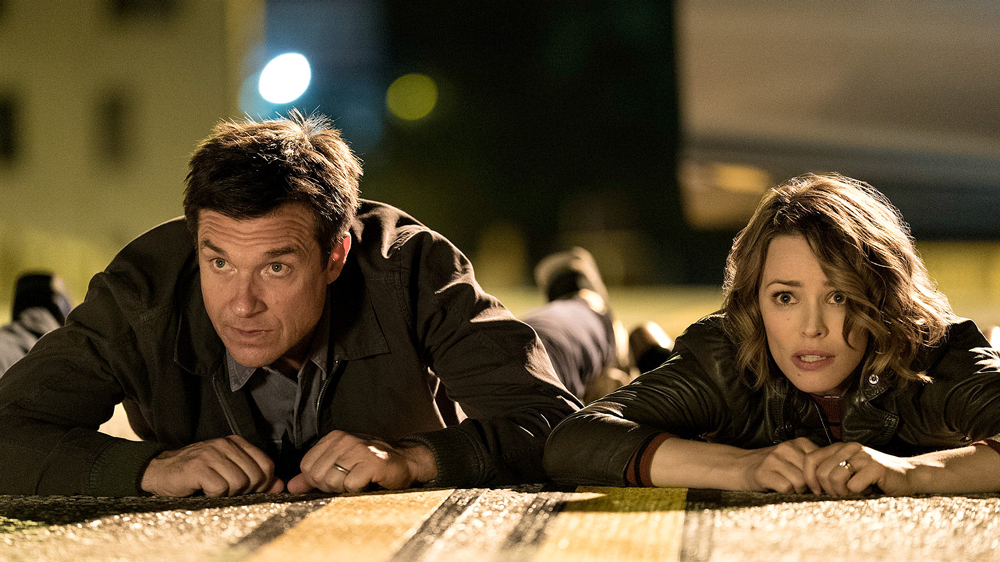 Starring Jason Bateman and Rachel McAdams, 'Game Night' is a dark comedy thriller that follows a group of friends whose game night turns into a real-life mystery after one of them is kidnapped. Like 'The Lovebirds,' the lead characters of the movie are also a couple, Max and Annie, whose relationship has recently been a little strained. As they try to solve the mystery and find their missing friend, they find themselves in dangerous situations and have no choice but to fight for their lives. We know that the movie sounds a little serious, but trust us, it is a comedy through and through.
5. Raising Arizona (1987)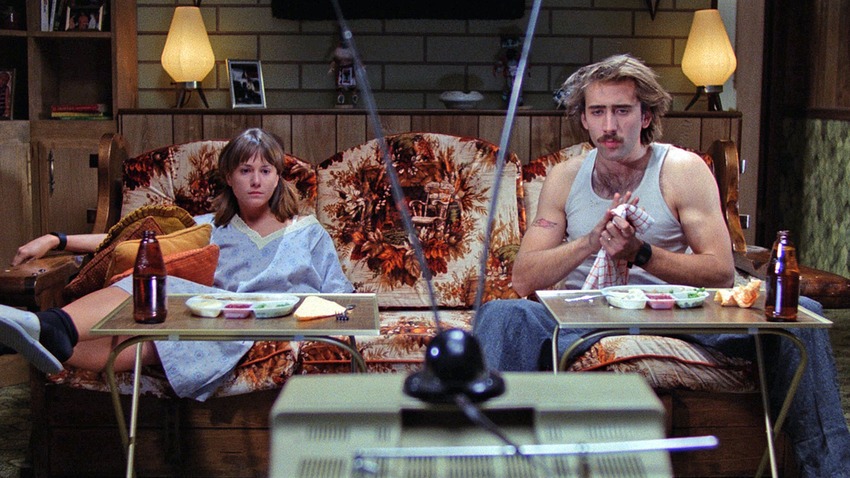 'Raising Arizona' follows the lives and adventures of a married couple, an ex-convict Herbert I. "Hi" McDunnough and former police officer Edwina "Ed" McDunnough. Desperately wanting a child but unable to have one because of Ed's infertility and Hi's criminal record, the couple, filled with jealousy and envy, ends up kidnapping one of the quintuplets of a wealthy businessman. This movie never has a dull moment; it is full of heart, full of laughs, and full of action, making it one of the best comedies ever made.
4. Grosse Pointe Blank (1997)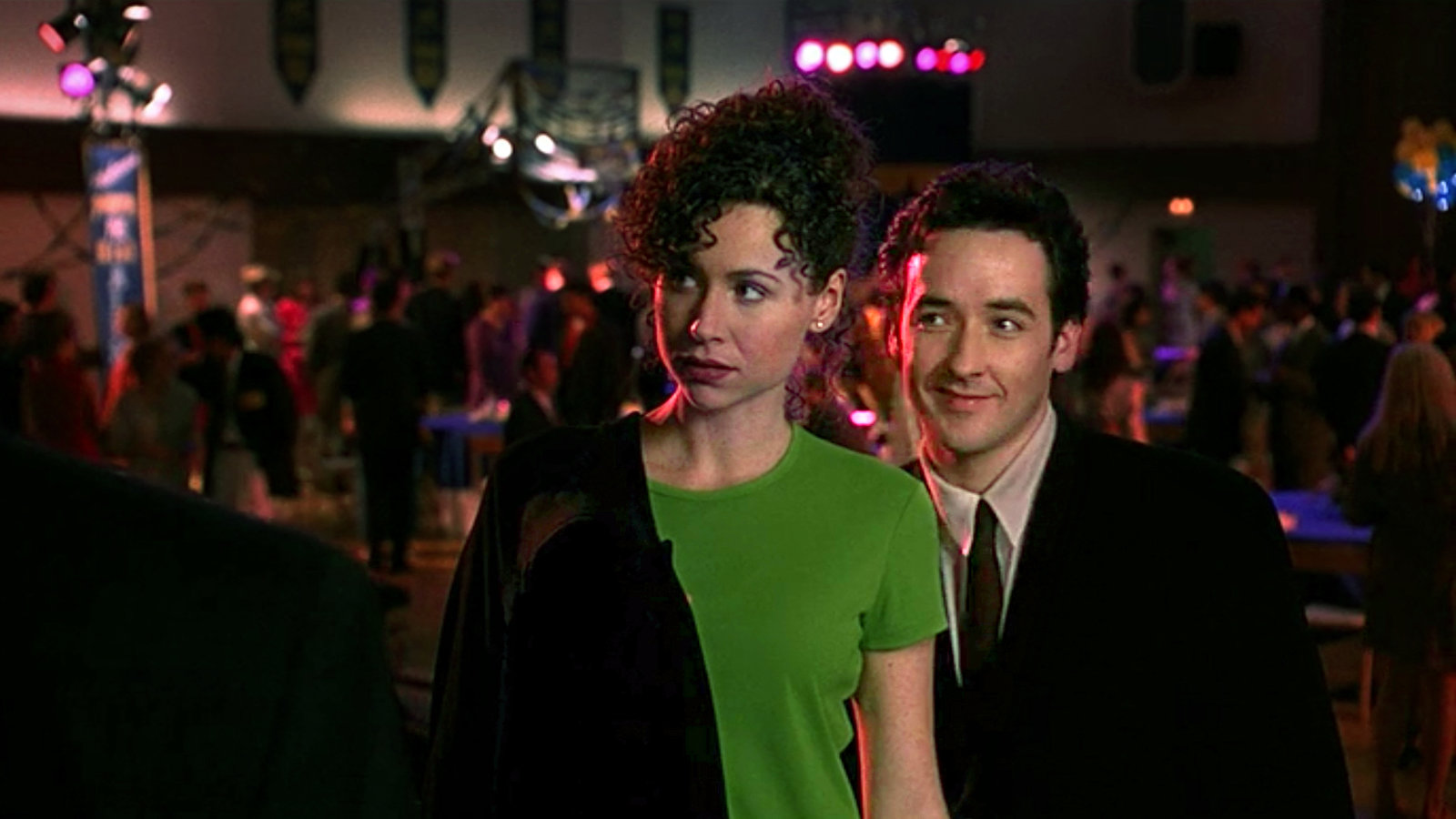 'Grosse Pointe Blank' is another romantic comedy with a dark twist. Instead of both lead characters being innocent, though, this movie has one of them be a master assassin. When Martin Black, depressed because of his field of work, finds himself back in his hometown, Grosse Pointe, Michigan, he ends up attending his 10-year high school reunion and reconnecting with his childhood friends and high-school sweetheart, Debi Newberry. He admits to his job freely, and everyone assumes that he is joking, but soon the truth comes out as Martin learns that someone is out to kill him. With a perfect blend of dark humor, action, and the new yet old romance between Martin and Debi, 'Grosse Pointe Blank' is an ideal watch after 'The Lovebirds.'
3. True Lies (1994)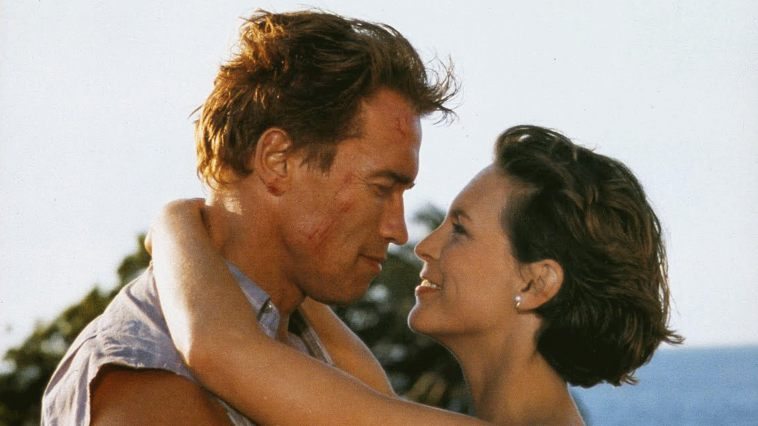 The movie trope of an ordinary and dull couple being thrust into threatening situations is quite common, but no movie portrays it better than 'True Lies.' Starring Arnold Schwarzenegger and Jamie Lee Curtis, this movie is based on the 1991 French comedy film 'La Totale!' Harry Tasker leads a double life that his wife Helen has no clue about; he is a secret agent for the government, but for his wife, he is just a boring computer salesman who is often away on business trips. When he learns about his wife's affair, Harry must find the perfect balance to not only save the world but also save his own marriage.
2. Mr. & Mrs. Smith (2005)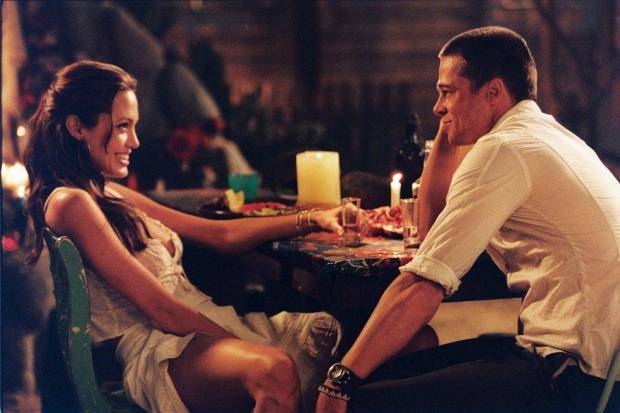 This Doug Liman hit creates the perfect inverse parallel to 'The Lovebirds.' Instead of being an innocent couple that gets caught up in a crime, Brad Pitt and Angelina Jolie's characters are a couple of assassins belonging to competing agencies pretending to live a boring life. Their romance started out strong too, but now that they are married, they struggle to keep it alive, that is, until their respective assignments are to kill each other. The chemistry in the movie, coupled with the action sequences and a bit of comedy, has 'Mr. & Mrs. Smith' high on our list of movies that you must see.
1. Date Night (2010)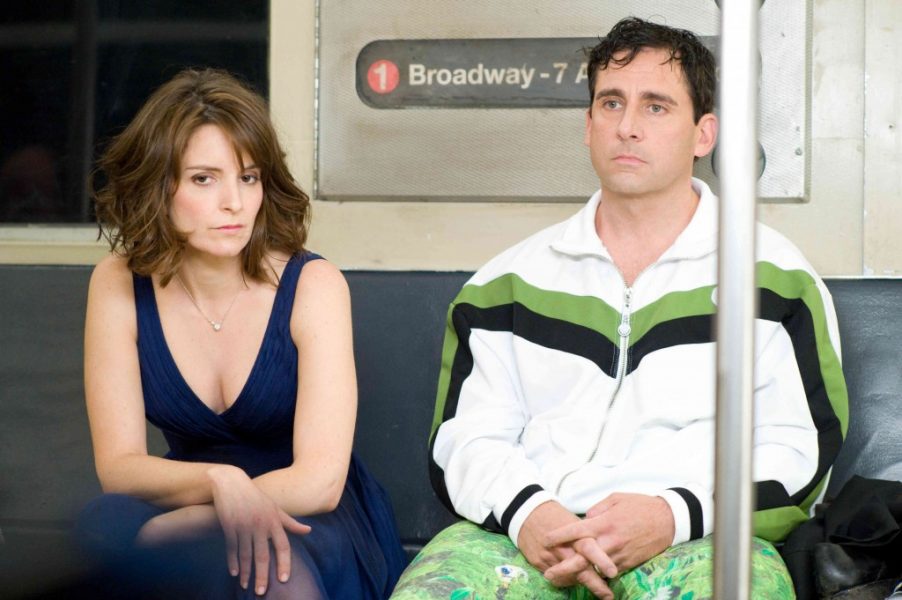 Starring Steve Carell as Phil Foster and Tina Fey as Claire Foster, 'Date Night' is a romantic comedy that involves a couple getting caught up in a case of mistaken identity while on a date. Phil and Claire planned to reignite their romance and add spice to their lives so as to escape from the routine of their married life, but what they end up getting is more thrill and adventure than they had ever asked for. The comedic timing of the brilliant actors, along with the romance and drama in the movie, makes 'Date Night' just as relaxing and entertaining to watch as 'The Lovebirds.'
Read More: Movies Like Game Night