Romcoms have had a very distinct fan following altogether based on the type of the movie. Romcoms can range from a high school musical to a romantic comedy, from a frat movie to a stoner movie, rom coms have covered them all. Whether or not a rom-com is likable is a matter of the viewers' perception and taste. For example, I may not like a dash of horror in a rom-com but some might. The same goes for thrillers. It won't be a folly to state here that rom-com is one of the most experimental sub-genres out there, and depending upon the premise, the movie can be shaped in a way no one expects it to be. A surprise is essentially the only element of this sub-genre which would lead to higher box office collections because rom coms are mostly infamous for being clichéd and standard issues. Business as usual, if you will.
Not only the movies or their scripts but even the actors and actresses associated with rom coms have also been stereotyped to similar roles for the entirety of their careers. Michael Cera, Adam Sandler, Ben Stiller, Katherine Heigl, etc. are some examples of actors and actresses who have forever been associated with romcoms, if nothing else. Had it been not for some surprise hits, rom-com could've have been a very bland, stereotypical genre catering only to a select few audiences.
Craving a good romantic comedy is inevitable every few weeks. There is something about those stories filled with romance that make anyone feel good and happy. Netflix US has dozens of romantic comedies just waiting for you to tune in when the mood allows. But how do you choose? The Cinemaholic has got you covered. Here is the list of really good Netflix romantic comedy movies, which can make you cry, laugh, drool, and cherish the never-ending romance.
25. Rumour Has It…(2005)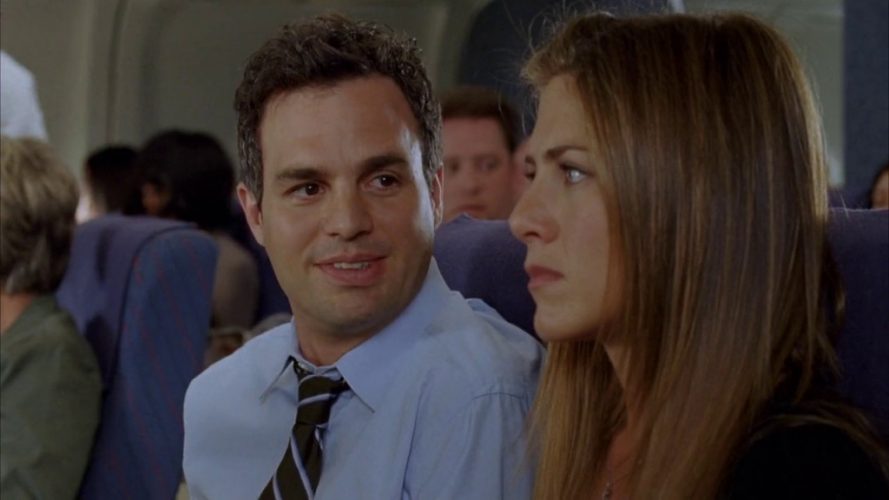 Featuring Jennifer Aniston and Mark Ruffalo in leading roles, 'Rumour Has It…' is the story of Sarah, a writer who writes obituaries and wedding announcements and Jeff Daly, her fiance. As she's attending her sister's wedding along with Jeff, her grandma makes a shocking revelation. At the time of Sarah's conception, her mother had eloped to Cabo and spent time with her classmate Beau, leading Sarah to believe that Beau could be her biological father. Sarah sets herself off on a spree to find out who her father really is while trying to put up with a diffident and possessive Jeff. 'Rumour Has It…' is a lightweight, passable affair.
Read More: Funniest Movies on Netflix
24. Naomi and Ely's No Kiss List (2015)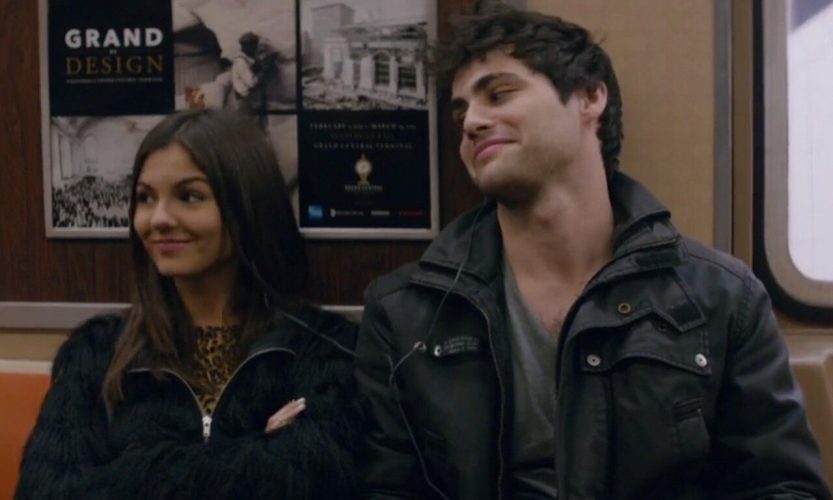 Naomi and Ely have been friends for life. They apparently maintain a "No Kiss List" which comprises of a list of guys whom they both can't kiss. Ely is gay but Naomi doesn't accept his sexuality. Naomi has started dating Bruce II, a handsome hunk but always had a crush on Ely, who doesn't give her much attention. In a strange turn of events, Ely and Bruce come closer and share a kiss. They start hanging out together, unbeknownst to Naomi, who has a troubled family. When Naomi comes to know of the arrangement, she disdains Ely initially, but then agrees to accept who he is, while falling for Gabriel, one of her friends. 'Naomi and Ely's No Kiss List' is a heartwarming and refreshing romance affair one can watch on a lazy afternoon.
Read More: Best Classic Movies on Netflix
23. Some Kind of Beautiful (2014)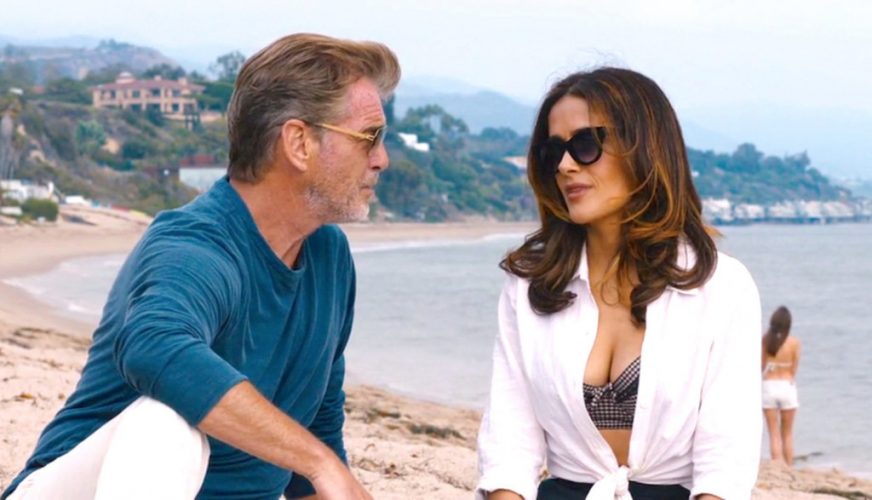 Another passable affair on this list, with the cliched rom-com setting, 'Some Kind of Beautiful' has Pierce Brosnan (as Richard Haig), Jessica Alba (as Kate) and Salma Hayek (as Olivia) at the helm. Kate and Olivia are sisters and Kate happens to be in love with her English professor Richard Haig, who has a penchant for girls much younger than himself. Kate tells him one day that she's pregnant, leading Richard to marry her and settle down in life. When Kate asserts that she doesn't have any feelings for Richard anymore, an elated Richard then runs to Olivia, who he has been eyeing since before he started dating Kate. 'Some Kind of Beautiful' is the exact opposite of its name.
22. The Break-Up (2006)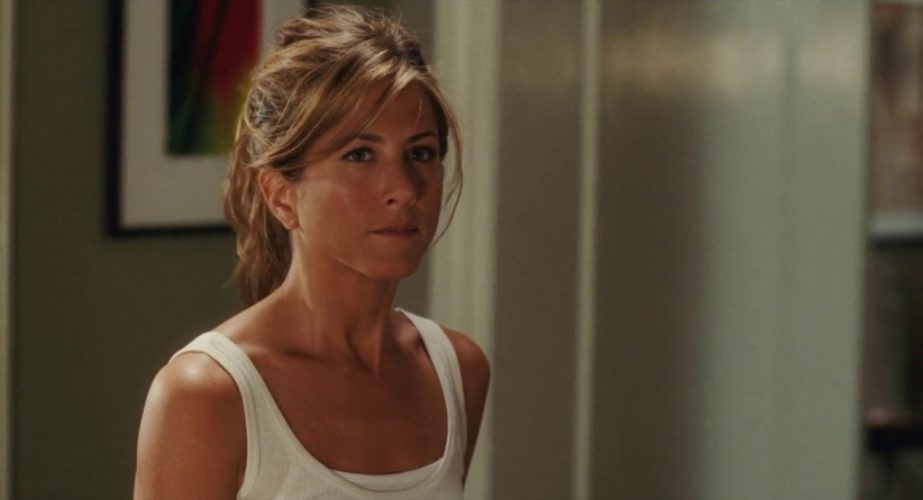 Yet another Jennifer Aniston's movie on this list, 'The Break-Up' boasts of a star cast that comprises of Vince Vaughn, Jon Favreau, Justin Long, Vincent D'Onofrio among others. In an apparent battle of the sexes, 'The Break-Up' begins with an art dealer Brooke, who is not happy with the way she's being treated by her boyfriend Gary, who runs a tourism business with his two brothers and decides to break up with him. In a series of misunderstandings, thus leading to the escalation of the "battle", we could see an enraged Brooke, who is increasingly irate with the mistakes Gary has been making. If you watch this movie, you could feel the pile-up of emotions Brooke might have been facing.
21. Falling Inn Love (2019)
This Netflix original film centers on a character called Gabriela Diaz who works for a real estate company based out of San Francisco. It so happens that by a stroke of luck, Gabriela ends up winning a competition her company started, and as a gift, she gets to be the owner of a beautiful inn at a countryside in New Zealand. However, on reaching her newly attained property, Gabriela realizes that it is far from the beautiful structure she had thought it would be. Instead, the inn is in complete ruins, and she has even got a neighbor who has always had eyes for this inn. Gabriela naturally does not wish to live in this area, and her intention is to renovate the inn and sell it as fast as possible. While going about her business in trying to renovate the property, Gabriela comes across a man called Jake Taylor who offers to help her. As the two of them spend more and more time together, a warm relationship starts developing between them. The film follows the usual tropes we associate with romantic comedies, and offers nothing out of the ordinary. The direction and the performances are the reason this film finds itself on this list.
20. Sierra Burgess is a Loser (2018)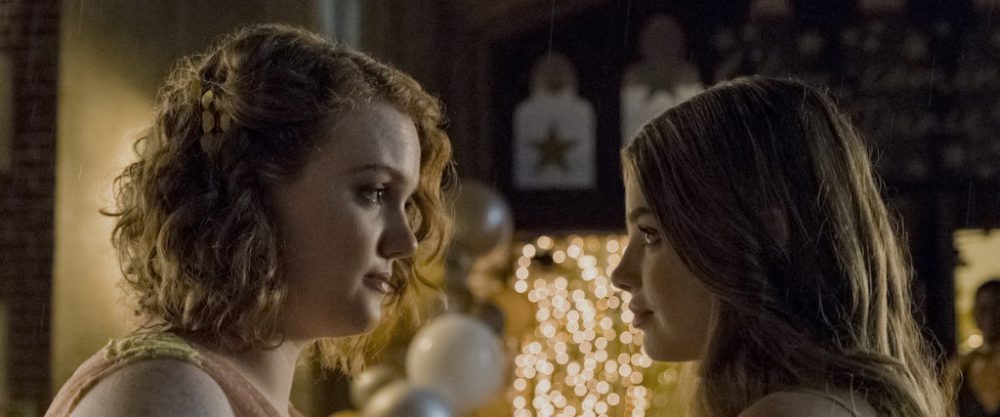 A typical high school comedy, 'Sierra Burgess is a Loser' has Sierra as its central character – an intelligent, socially awkward and not-so-popular girl at the school. Enter Veronica, the sultry, queen bee of the school who is antagonistic to Sierra and keeps dominating her. When Jamey, a football player, asks for Veronica's number, for he's smitten with her, she gives him Sierra's number, just to mess with both of them. Jamey starts talking to Sierra, believing he's been talking to Veronica and soon after, Veronica gets dumped when Sierra offers her academic help which she agrees to. Sierra and Veronica, in cahoots, try and trick Jamey into thinking he's been dating Veronica whereas it was Sierra all the while. All ends well, with Veronica, Sierra, and Jamey making amends with each other. Simplistic characters, engaging storytelling and a feel-good factor form an inseparable part of the movie.
19. The Last Summer (2019)
If you have watched the Richard Linklater film 'Dazed And Confused' and the George Lucas film 'American Graffiti' and liked them both, 'The Last Summer' is a film right up your alley. Like the previous two films, this Netflix original also looks at the love, lives, and relationships of a number of high school students as they are about to get over their time at school and enter into the world of adulthood. We follow their love stories, their friendships, and the way they look at life standing on the brink of uncertainty. The cinematography in this film definitely deserves a special mention. But the main problem of the film is that it deals with its characters only at the surface level. There is no deep insight into anyone's life or a feeling of the entire thing coming together.
18. Happy Anniversary (2018)
'Happy Anniversary' is a film which moves away from the usual tropes of a romantic comedy and asks questions which are rather pertinent for any long-term relationship. The central characters in this film are a married couple, Sam (Ben Schwartz) and Molly (Noel Wells), whom we meet during their third marriage anniversary. Despite apparently appearing to be well-suited for each other, Molly announces that she is not really happy with where their relationship is currently heading. The film does offer us the nuances of a romantic comedy but probes deeper into the problems that might arise in a long-term relationship where both parties have invested a lot of their emotions and feelings. 'Happy Anniversary' takes a look at the millennial concept of relationships where many young people in today's world are not opting for a relationship because of how difficult and time-consuming it is.
17. A Christmas Prince (2017)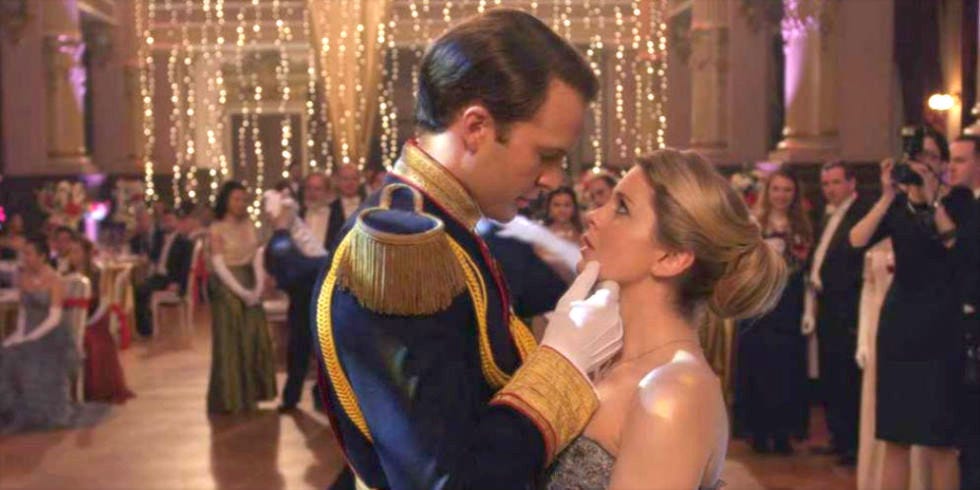 Christmas films themselves have a rather special place in our hearts, and when a romantic comedy is based in a Christmas setting, it is natural for fans of the genre to become a bit over-indulgent. The Netflix original film 'A Christmas Prince' is one which uses the tropes of these two genres quite effectively. The story of the film centers around one journalist called Amber Moore who has been asked by the magazine she works for to attend a press conference arranged by the prince of Aldovia, Richard. Amber decides that the best way to get some inside information about the royal family would be to enter their household under some pretense. Thus, when she is mistaken for a tutor for a young princess called Emily, Amber plays along and gets access to the royal family quite easily. Through some interesting turn of events, Richard and Amber finally get to know each other personally and there is also a chance that the two of them might fall in love. But the major problem there is that things can quickly take a turn towards the worst if Richard finds out Amber's true identity. 'A Christmas Prince' is a much more interesting watch than the usual Christmas films. There is a constant sense of the plot slowly unfolding and revealing itself to us instead of placing all the characters in the frame and just waiting for the same old cliches to happen.
16. Love Per Square Foot (2018)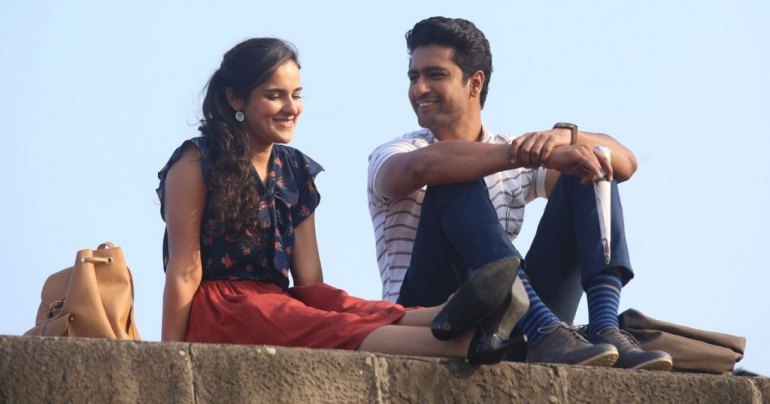 A Netflix original Hindi film from India, 'Love Per Square Foot' focuses on the relationship between Sanjay Chaturvedi (Vicky Kaushal) and Karina D'Souza (Angira Dhar). The two characters in question are looking to buy a place to stay in the city of Mumbai. Both of them have numerous problems in their lives, with Sanjay having an affair with his boss and Karina being constantly held back by her conservative mother. When Sanjay comes to know of a joint housing scheme, he also asks Karina to apply for the same. However, as it always happens in India, Sanjay and Karina start going through numerous problems as not many people are ready to sell a house to an unmarried couple. Besides boasting of amazing characters and a solid screenplay, the film also offers us a look inside the heart of urban India and how young couples here still have to traverse through societal conservatism.
15. The Kissing Booth (2018)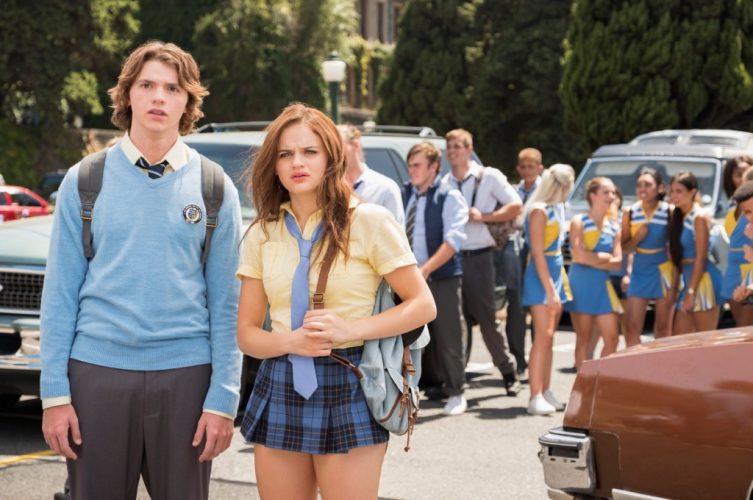 Elle and Lee, born on the very same day in the same hospital, have been brought up as siblings and not friends. They've created a rulebook which decides what they must do and what they mustn't and one of the rules mandates them to stay away from dating any mutual relatives. Noah is Lee's elder brother and has a crush on Elle. In high school, as the school carnival approaches, Elle plans to set up a kissing booth. On the day of the carnival, after a booze-driven spree, Elle and Noah end up kissing each other, but she keeps it a secret form Lee as she doesn't want to violate the "rule". Lee is all heartbroken but amends are made towards the end of the movie. 'The Kissing Booth' relies heavily on the performances and derives very less from the script, which perhaps led to it being panned critically. Still, it is one of the best romcoms on Netflix US as of now.
Read More: Best War Movies on Netflix
14. No Reservations (2007)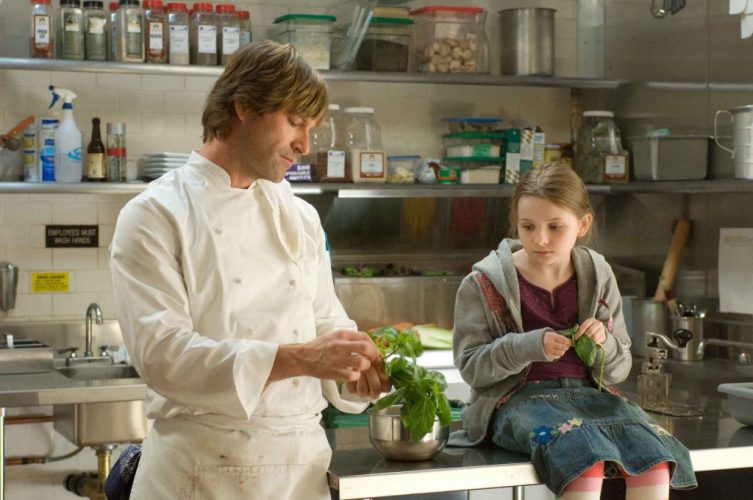 Kate is the head chef at a popular restaurant in downtown Manhattan. She is of a very domineering nature when it comes to cooking and maintains a unique sense of style around her dishes. On an unfortunate day, her sister Christine is killed in a car crash and her world comes crashing down. Christine's 9-year-old daughter Zoe comes to live with Kate, who is now troubled and couldn't concentrate on her cooking. The restaurant employs a new sous chef Nick, who has a jolly way of handling things and gets closer to both Kate and Zoe, which Kate is wary of. When Nick is offered the role of the head chef, Kate and Nick part ways, only to reconcile in the end. With a high emotional quotient and an amazing chemistry between its leading actors, 'No Reservations' shouldn't be missed.
13. When We First Met (2018)
Inspired by "Groundhog Day" and "About Time", "When We First Met" follows Noah who gets friend zoned after the first date by Avery, the girl of his dreams. However, three years later, he gets the chance to travel back in time and change that night (over and over again), hoping to win Avery's heart. This Netflix Original movie is an original spin on the time-travel romantic genre. It is humane, funny and down-to-earth. If you are looking to be surprised by a chick flick, you should watch this one.
Read More: Best Romantic Movies on Netflix
12. Blockbuster (2018)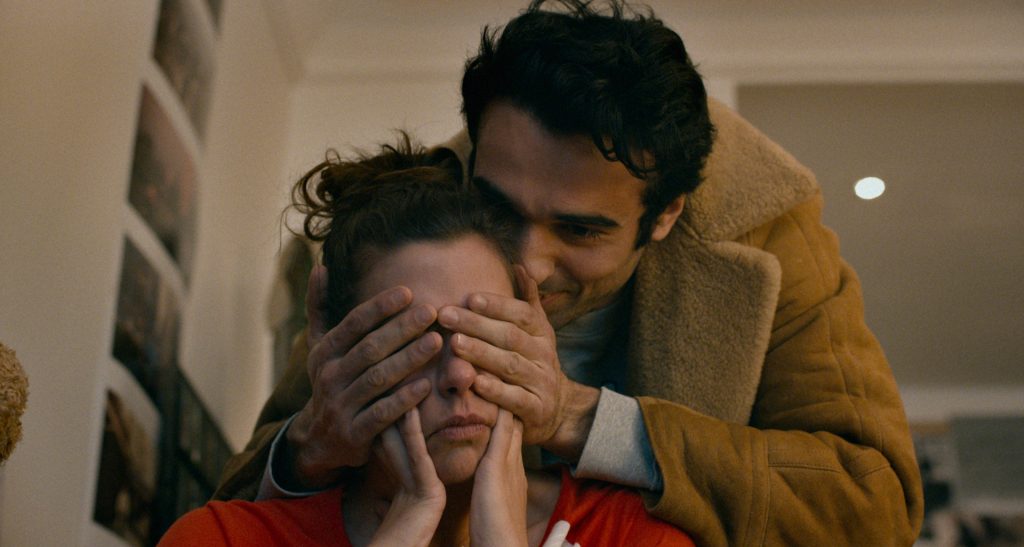 The first French original film from Netflix, 'Blockbuster' is the story of a man called Jeremy who has been dumped by his girlfriend because of a particular video he has made to show his sick father. Interestingly enough, this film was supposed to be produced by crowdfunding before Netflix took a liking to it and decided to produce it themselves. 'Blockbuster' is full of comic book references, social media, and pop culture. According to the director and co-writer July Hygreck, the film takes its inspiration from other classic romantic films like 'Eternal Sunshine Of A Spotless Mind', '500 Days Of Summer', and so on.
11. To Each, Her Own (2018)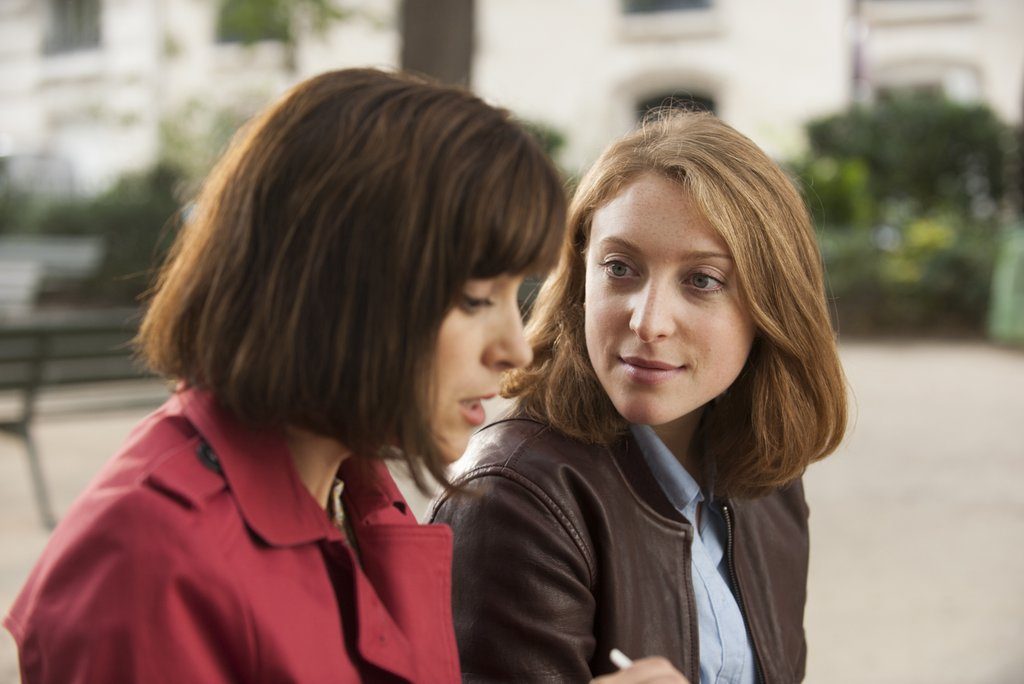 In any conservative religious family, going out of line from heteronormative behavior and falling in love with someone of your own sex is bound to meet with a lot of criticism and anger. This is the reason the central character of 'To Each, Her Own', Simone, refuses to come out to her Jewish family about her sexual orientation. She has been in a relationship for three years with a girl called Claire, but still has not been able to open up to anyone about herself. Problems in her life increase when Simone suddenly finds herself falling for a Senegalese man. Now she has to tell Claire about her true self, and also has to herself come to terms with her sudden change in sexual preference. Within the scope of a funny romantic comedy, 'To Each, Her Own' explores modern social problems like relationships between a young adult and her family, sexual deviance, and other prejudices which plague our society even today.
10. The Princess Switch (2018)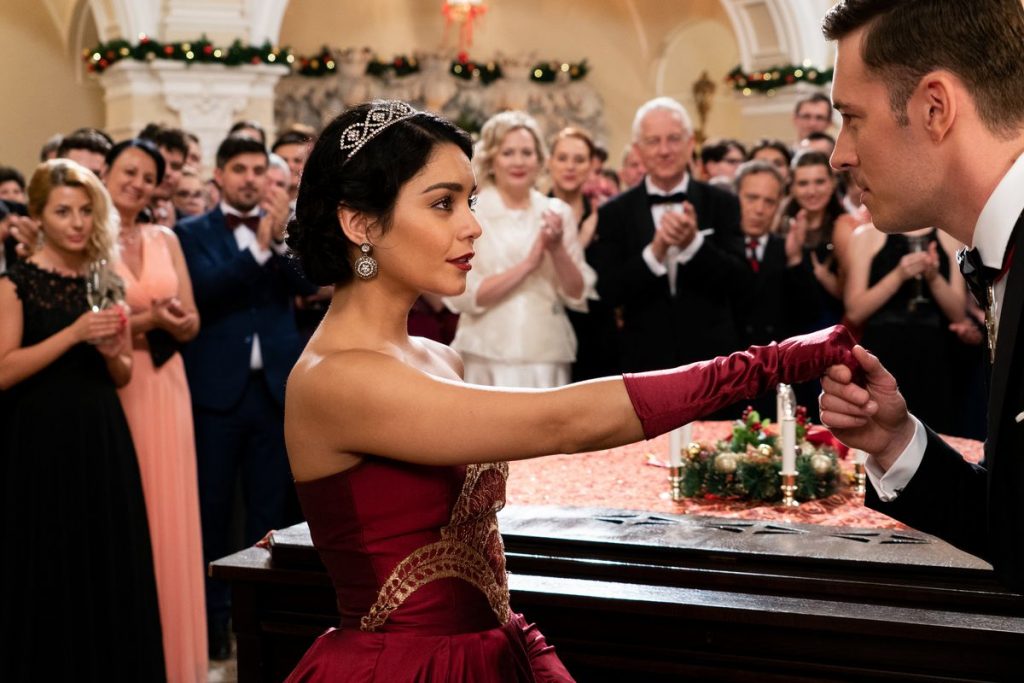 'The Princess Switch' is a Christmas romantic comedy starring Vanessa Hudgens, Sam Palladio, and Nick Sagar. The film revolves around the lives of two women- a talented young baker called Stacy DeNovo and Lady Margaret Delacourt, Duchess of Montenaro. Stacy and the duchess meet for the first time when the latter's boyfriend registers her name as a participant in a major baking competition that is taking place in the kingdom of Belgravia. The duchess is surprised to see that Stacy looks just like her, and offers Stacy a chance to switch their lives as she is eager to understand what it is to live as a commoner. Stacy agrees, and the two of them switch identities. The problem is the fact that they both end up falling in love with the other person's lover. 'The Princess Switch' is a sweet romantic comedy which offers the viewers everything expected from films of this genre.
9. Alex Strangelove (2018)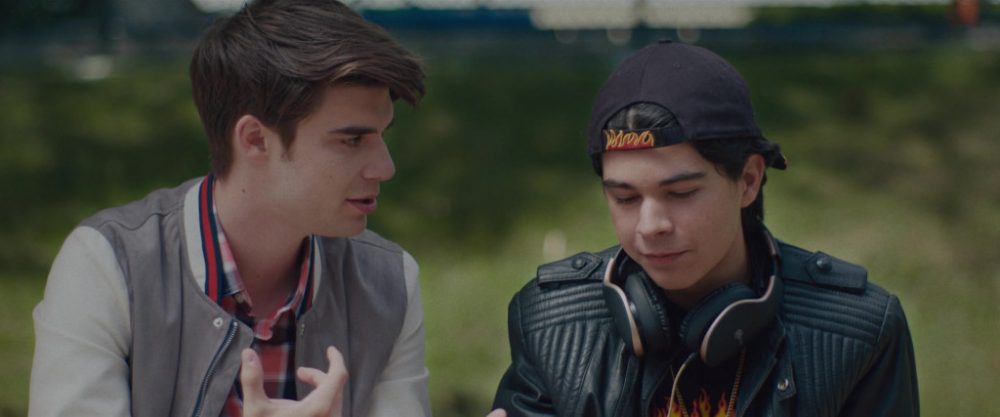 Alex Truelove and Claire are best friends. While making out and planning to have sex, Alex meets up with Elliot, a gay teenager, and is immediately smitten by him, for Alex himself is unsure of his sexuality and orientation. Alex admits to Claire about his feelings for someone else, whom she thinks of a girl and asks him to move away. After Alex confesses to Claire that he's gay, Claire still wants to accompany him for the prom, only to surprise him with Elliot, Alex's intended date. Leaving all the inhibitions aside, Alex and Elliot kiss each other on the prom night. Coming out with one's sexual orientation is the highlight and the inspiration of the film.
Read More: Best Romantic Movies on Netflix
8. Sleeping with Other People (2015)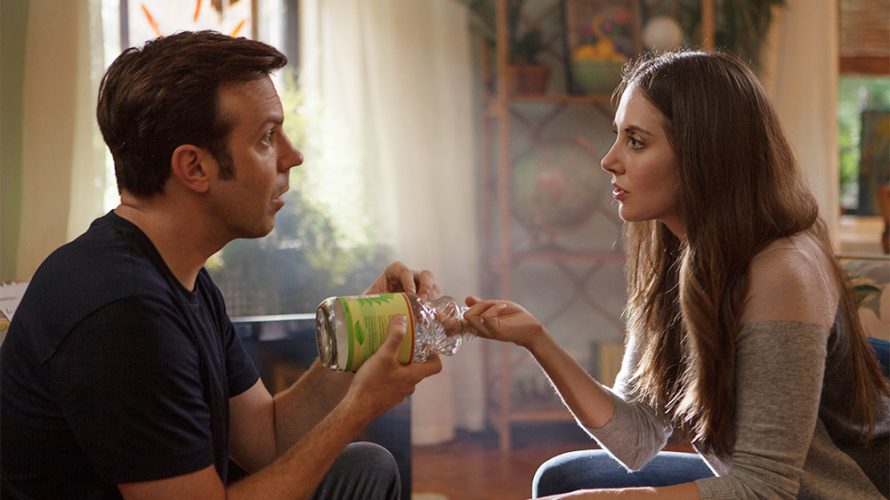 Allison Brie and Jason Sudeikis team up in this movie to portray two serial cheaters that cannot maintain a relationship. After a one-night stand in college, they meet again after twelve years and realize how many relationship problems they have. And, although they want to remain, friends, they start to fall for each other. "Sleeping with Other People" is an unconventional but smart romantic comedy in which the cast has tremendous chemistry. It is an underrated chick flick, available on Netflix.
Read More: Family Movies on Netflix
7. Set it Up (2018)
Harper and Charlie work as assistants to Kirsten and Rick respectively. While Kirsten is the chief editor of an online sports magazine, Rick is a VC. When Harper and Charlie meet on a chance encounter, while fetching dinners for their respective bosses, they feel their bosses are too overworked and are in need of a dire break. They arrange for their bosses to cross each others' ways and Rick and Kirsten start dating each other, only to split up shortly after, owing to Rick's cheating. In the entire process, Harper and Charlie realize they too have had hidden feelings for each other and embrace with a kiss. 'Set it Up' is pleasant, funny and completely out-of-the-box, still keeps up with the rom-com sub-genre.
Read More: Funniest Movies on Netflix
6. Blind Date (2015)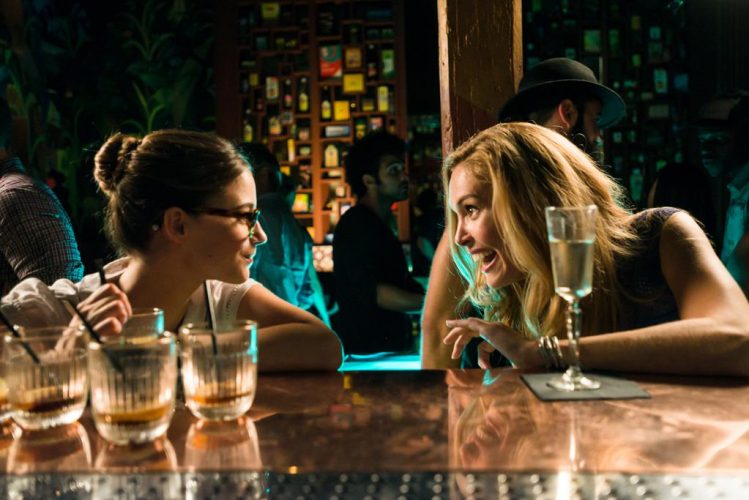 A woman named Machine has moved into a new apartment, and she aspires to be a professional pianist, hence a constant outflow of music from her apartment, which has Machin, an introverted, sedentary, yet reclusive man as her neighbour. As neighbours, their apartments are separated by a thin wall, and hence, they are constantly in "touch" with each other with respect to what they're doing, without actually seeing each other. Soon after, as their "distant" relationship intensifies, they start having dinner conversations and bed conversations together, still separated by the wall. The movie concludes with Machin breaking through the wall to get to see her for the very first time. 'Blind Date' packs a punch with its unique premise, an undying, unconditional romance and genuine laughter moments all the while.
Read More: Worst Movies on Netflix
5. The Holiday Calendar (2018)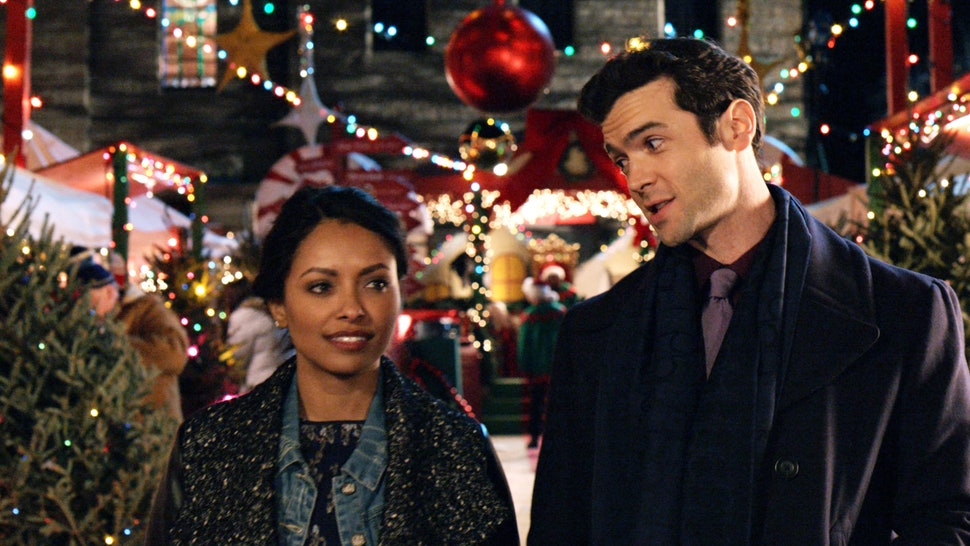 Christmas romantic comedies always have a special charm about them, encapsulating the joyful spirit of the holiday season alongside a tale of two chracters who fall in love with each other after going through several predilections in their lives. The film in question, 'The Holiday Calendar', is the story of an aspiring photographer called Abby. She is someone who has always been interested in following her pwn passion and not working for her family's law firm. The story is set during one Christmas where Abby takes pictures of young children with Santa Claus while herself being dressed as an elf. It is during this time that she comes across an advent calendar from her grandfather and also meets a guy called Ty. This calendar turns out to be one with magical properties, as it can predict the future. As Abby tries to discover the secret behind the magic of this calendar, the romance between her and Ty starts brewing up. The lead characters Abby (Kat Graham) and Josh (Quincy Brown) work wonderfully together, with the actors sharing a superb chemistry onscreen. This is a sweet and charming romantic holiday film which is better than most films of a similar genre produced by the likes of Hallmark and Netflix.
4. Someone Great (2019)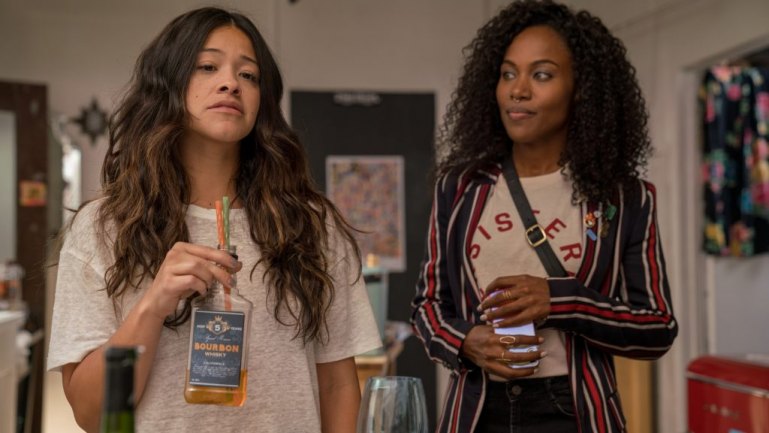 'Someone Great' is one of the most profound romantic comedies on Netflix. The story of this film centers around a girl called Jenny who works as a music journalist for the famed magazine Rolling Stone. We look at her life from the time she breaks up with her boyfriend of nine years and is rather heartbroken because of the same. Jenny decides that the best way to forget about her heartbreak is to spend a few days with her friends in New York, forgetting about her life and troubles for a while. Quite impressively, writer/director Jennifer Kaytin Robinson has stitched this story together, making it a heartfelt tale of friendship, love, and independence. One can easily say that 'Someone Great' is among the best Netflix original romantic comedies.
3. I Am Not An Easy Man (2018)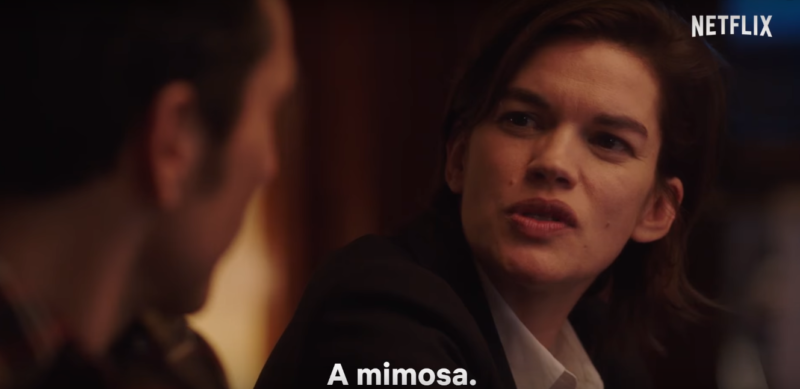 'I Am Not An Easy Man' is a French Netflix original film that traverses in uncharted territory while beautifully telling a story of love and romance. The central character of this film is a man called Damien. A male chauvinist, he gets rather jilted one fine day to find himself waking up in a world where women rule the roost. Naturally, Damien finds it rather difficult to live in a matriarchal world and as the days progress, he slowly comes to learn about his male privileges that he has always been taking for granted. In this world, Damien comes across a girl called Alexandra and immediately falls in love with her. The film then chronicles how the love story of these two characters shape up in a world where you cannot approach a romantic relationship like you do in the world we live in. The movie does have its funny moments, but does not really work overall. The main problem is that neither protagonist is someone you would really like and wish to follow on a romantic journey.
2. To All the Boys I've Loved Before (2018)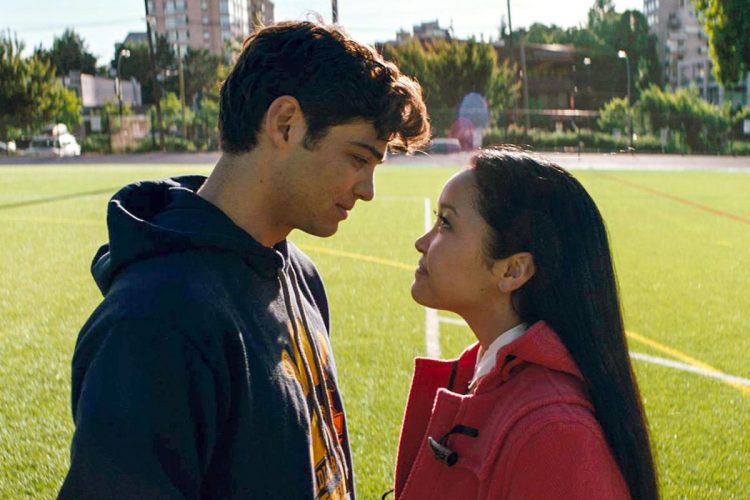 Lara Jean, when she was in high school, had written letters to her crushes, but she never posts them and locks them in the closet. When her little sister Kitty posts the letters to her crushes, Lara's world comes crashing down as all the five jilted yet hopeful lovers pay her a visit. Initially flabbergasted at the happenstance, Lara discovers that she still has feelings for Peter, one of the recipients of the letters and starts dating him again. The tale of Lara from a reluctant lover who drools over her crushes to an outspoken girl who can speak for herself, 'To All the Boys I've Loved Before' is endearing and has an enjoyable storyline, much to the surprise of many critics and audiences.
1. The Perfect Date (2019)
A Netflix original film, 'The Perfect Date' revolves around the life of a student called Brooks Rattigan who is great at academics, but still finds it rather difficult to get an admission into an Ivy League college due to the lack of being proficient in any single extra-curricular activity. When he is in such a dilemma, Brooks gets to pose as the boyfriend of a girl who has a score to settle with someone. Brooks soon realizes that if there is one thing he is good at, it is pretending to be someone else's boyfriend. Thus he grabs on to this opportunity and with the help of a programmer friend called Murphy, comes up with a smartphone app which will be able to help him land gigs as a stand-in boyfriend. Despite the plot being somewhat predictable, the film does have a charming appeal which is bound to make you fall in love with the central characters in no time.
Read More: Best Holocaust Movies on Netflix